Follow us on Instagram for more fun ideas for kids!
Have you caught our Nursery Rhyme Costume theme for Halloween this year? We've got an Itsy Bitsy Spider, A Little Teapot and now an adorable sailor for Row Row Row Your Boat! This DIY Row Your Boat costume is also great for pretend play (for older kids), or a baby photo prop as well!
Read more below on how to make your own cardboard boat and and make sure to play along the tune of "row row row your boat" to get in the spirit.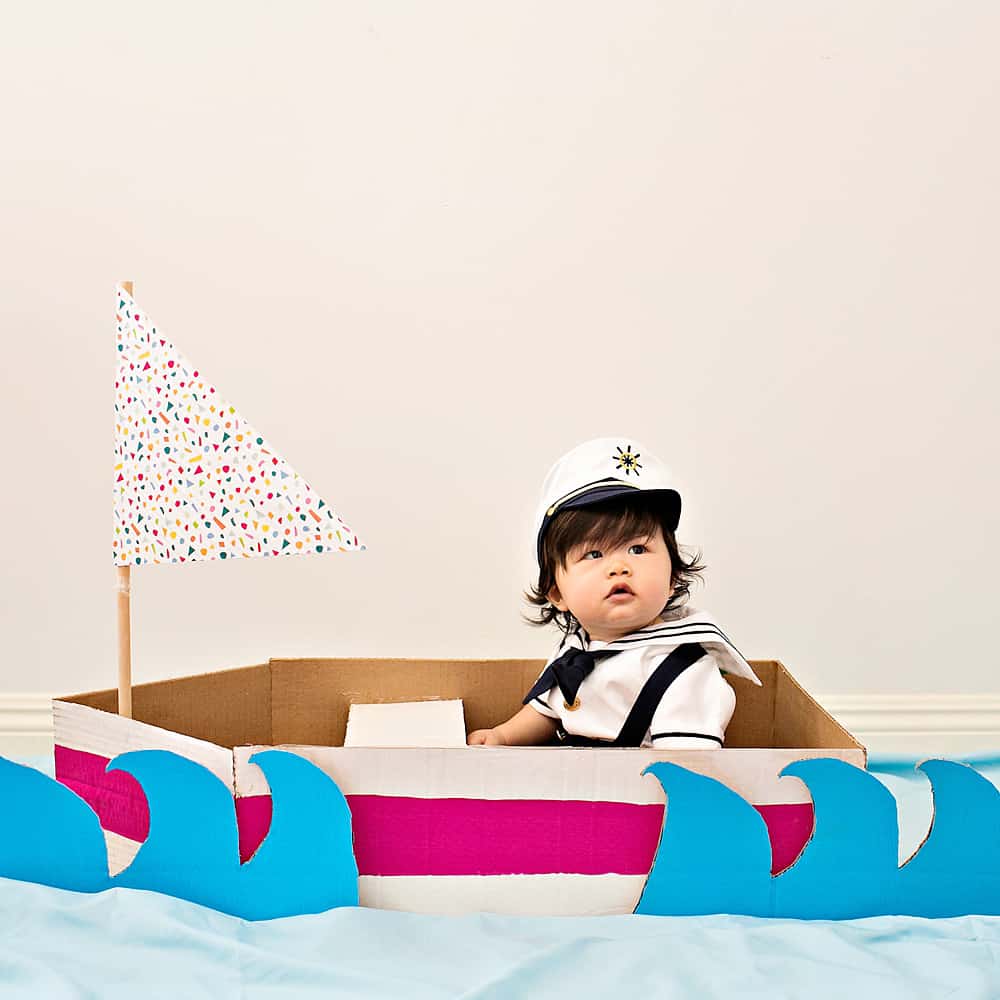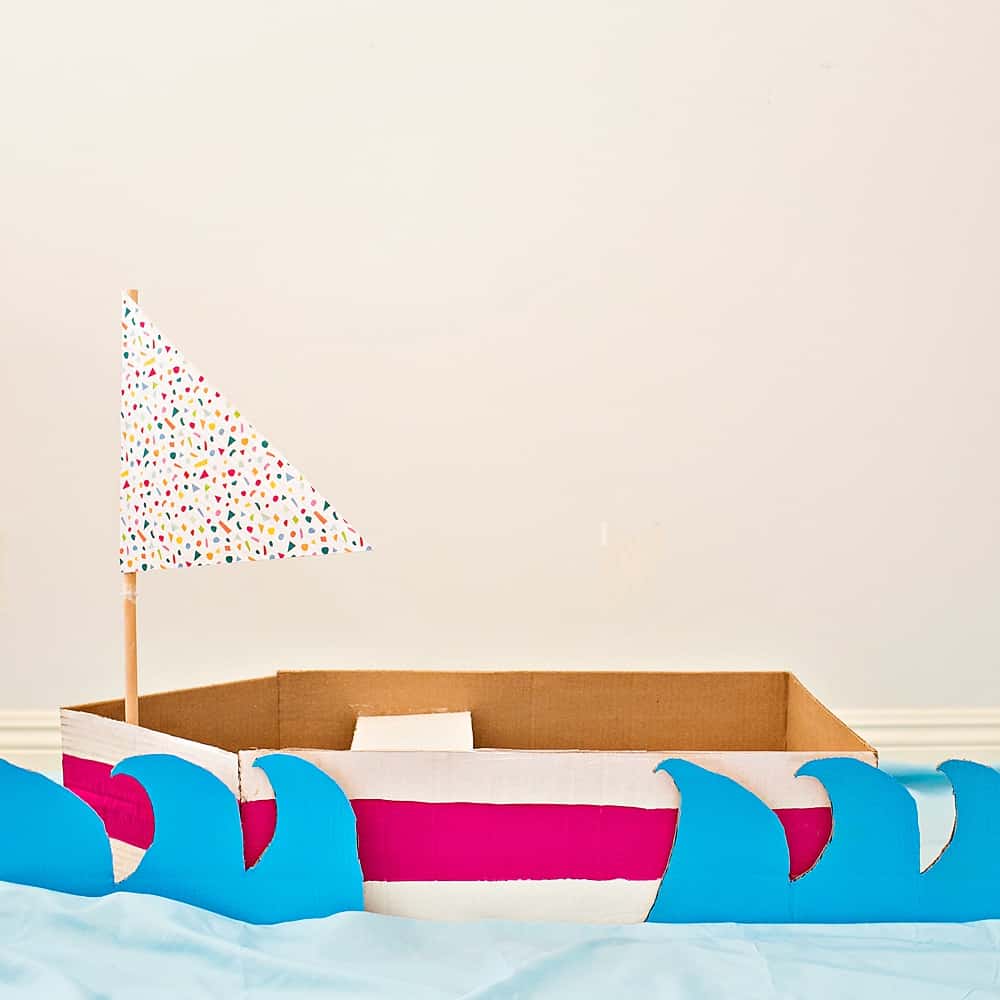 \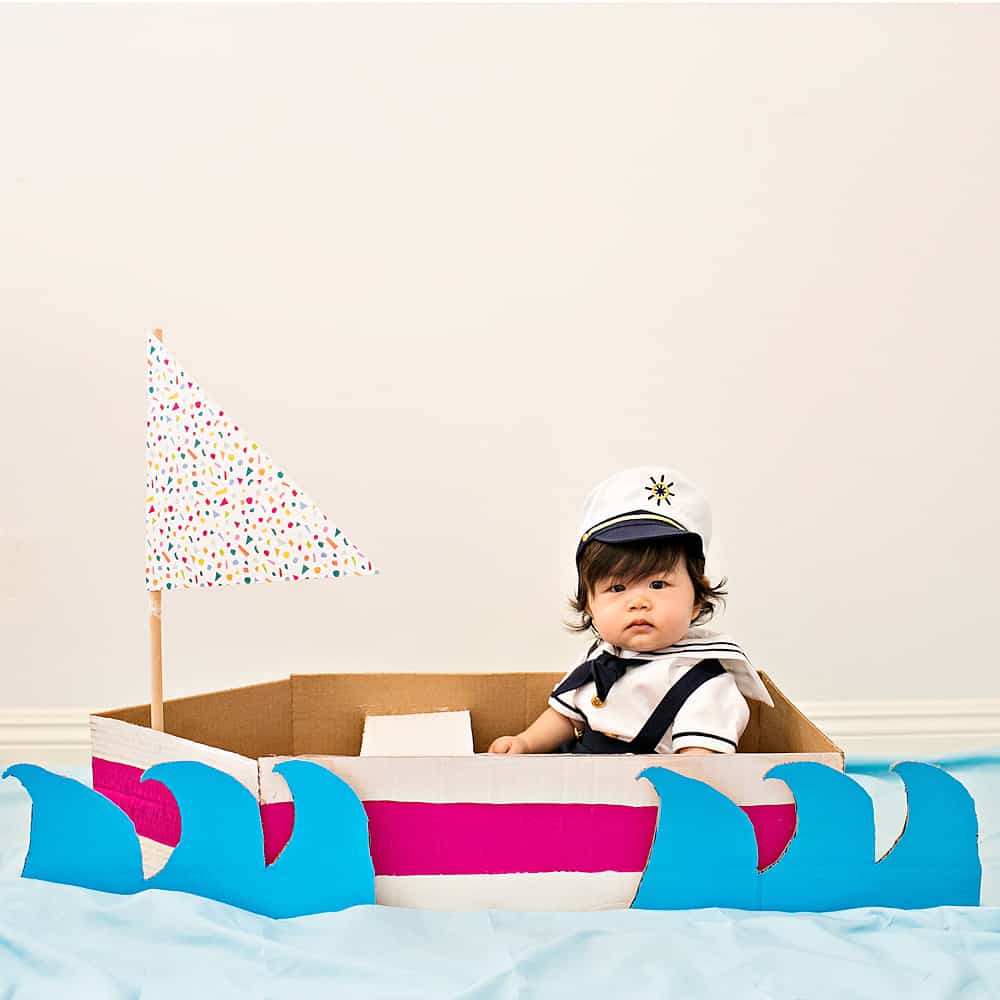 ROW YOUR BOAT COSTUME – MATERIALS:
Cardboard (exact dimensions below)
Dowel stick (two 12″long ones glued together or one 24″ stick if you can find it)
Stiff white felt or any type of thick fabric backing
Masking or Duct tape
Pattern fabric or paper
Blue paint (optional for waves)
Pink paint (optional for stripe)
Cute baby sailer outfit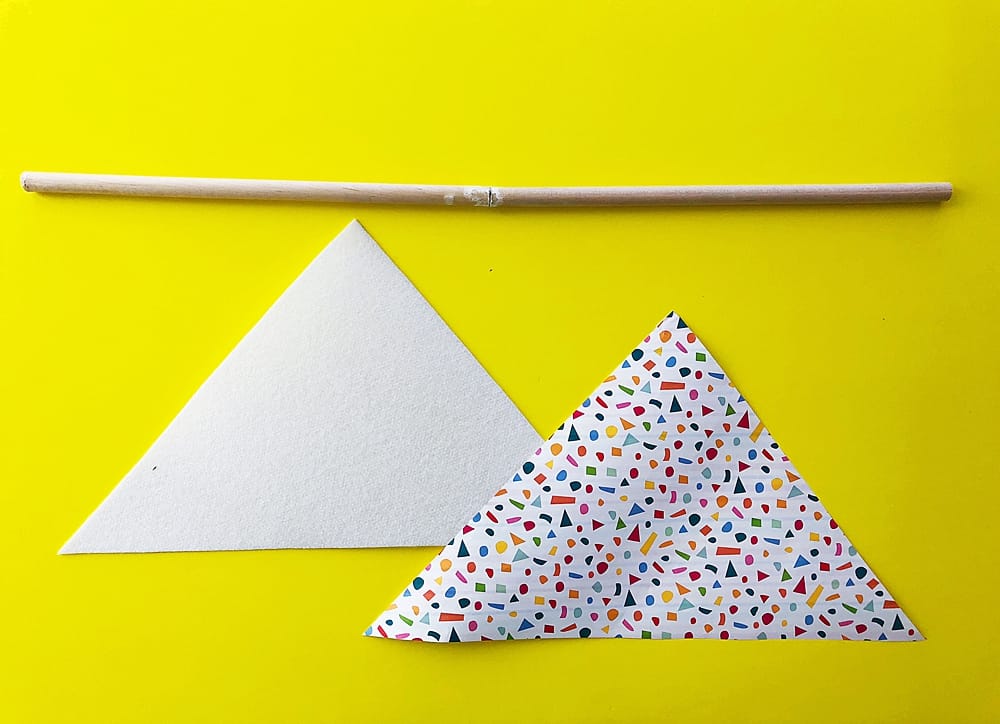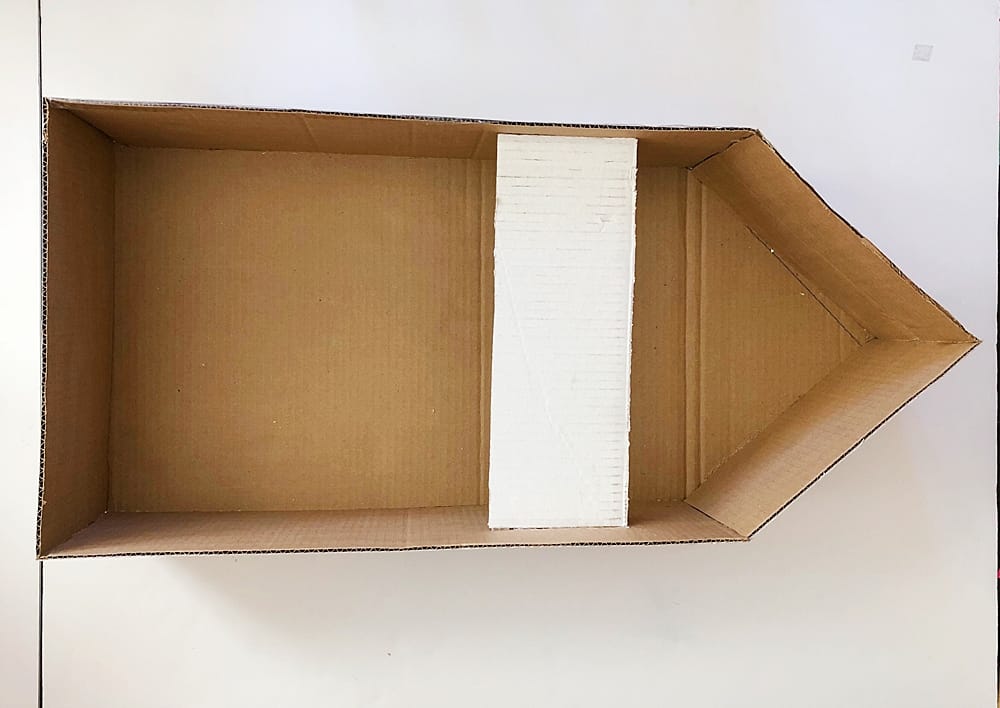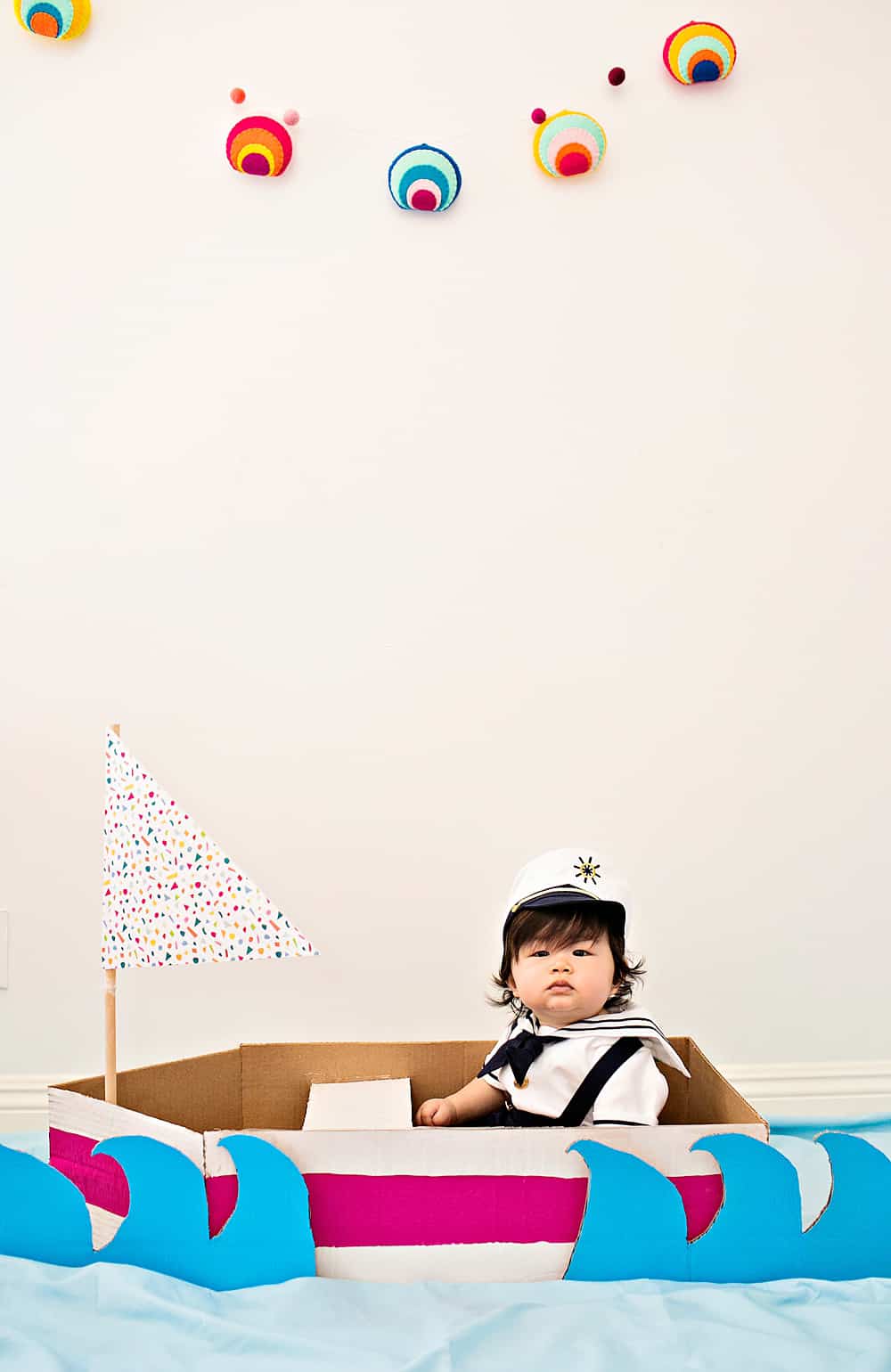 INSTRUCTIONS:
BOAT
Dimensions are 32″ long from tip to end. Here is the breakdown for the sizes you'll want to cut your cardboard pieces.
Bottom of boat – rectangular part (bottom) 24″ x 24″ x 15." The triangle is 11″.
Height of boat is 7.5″
Width of boat is 15″
Refer to photos below. Once you have your pieces cut, you will hot glue them together.
Add a bar across – ours is 14″ x 5″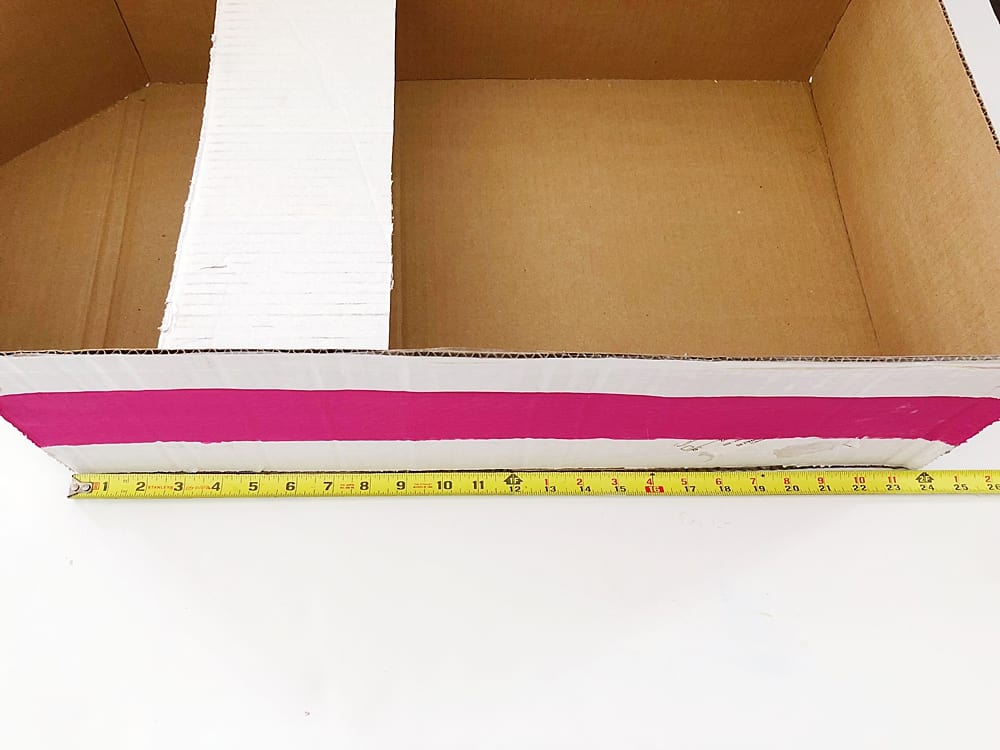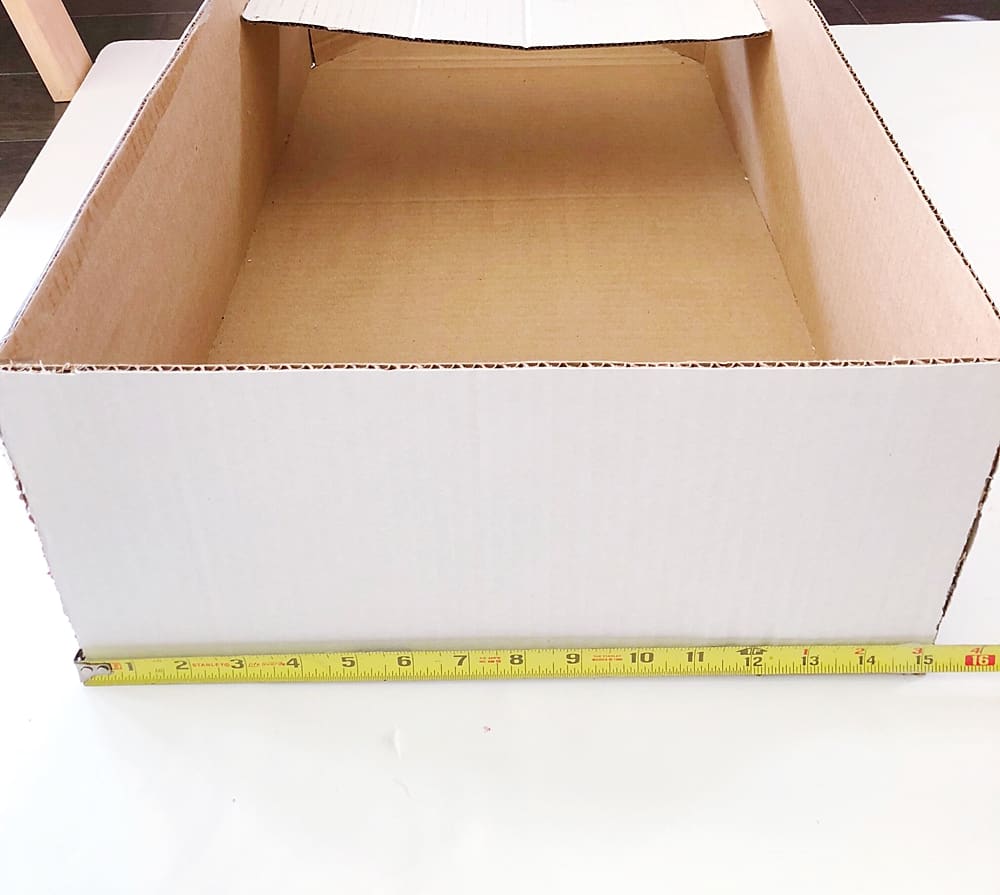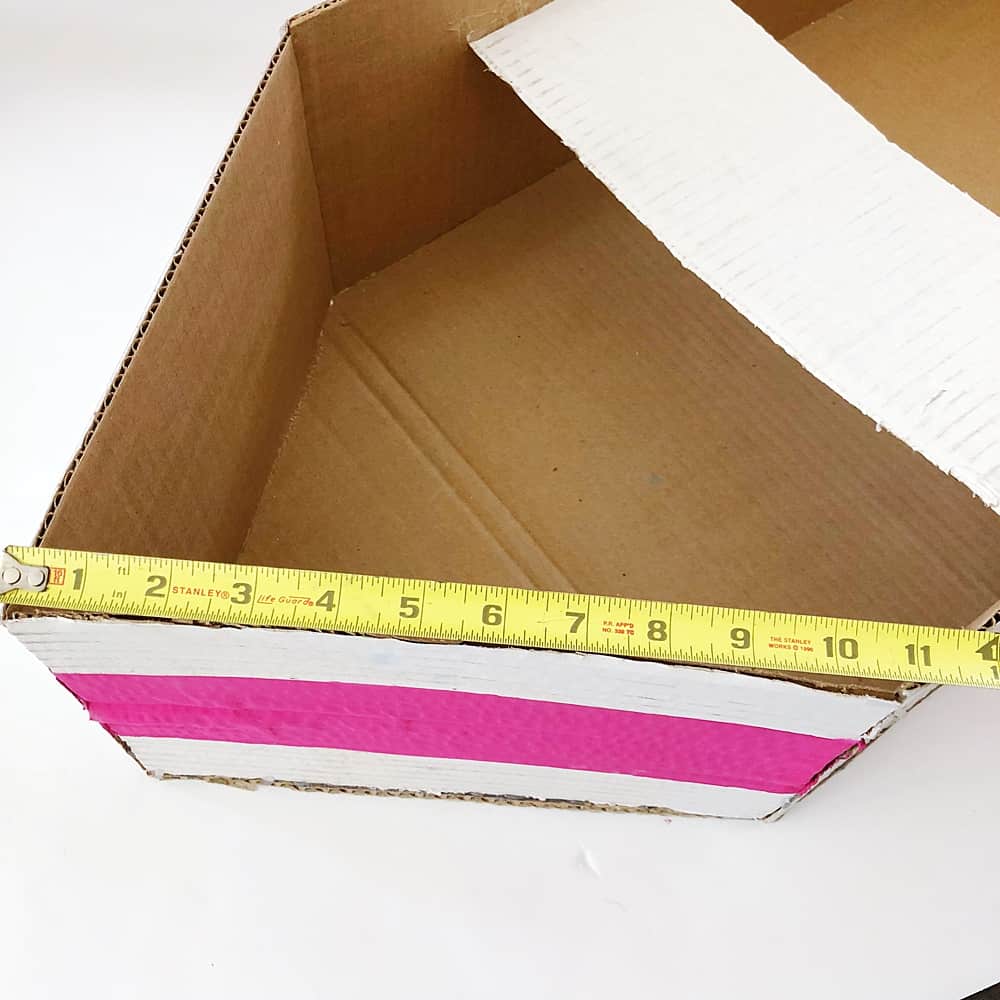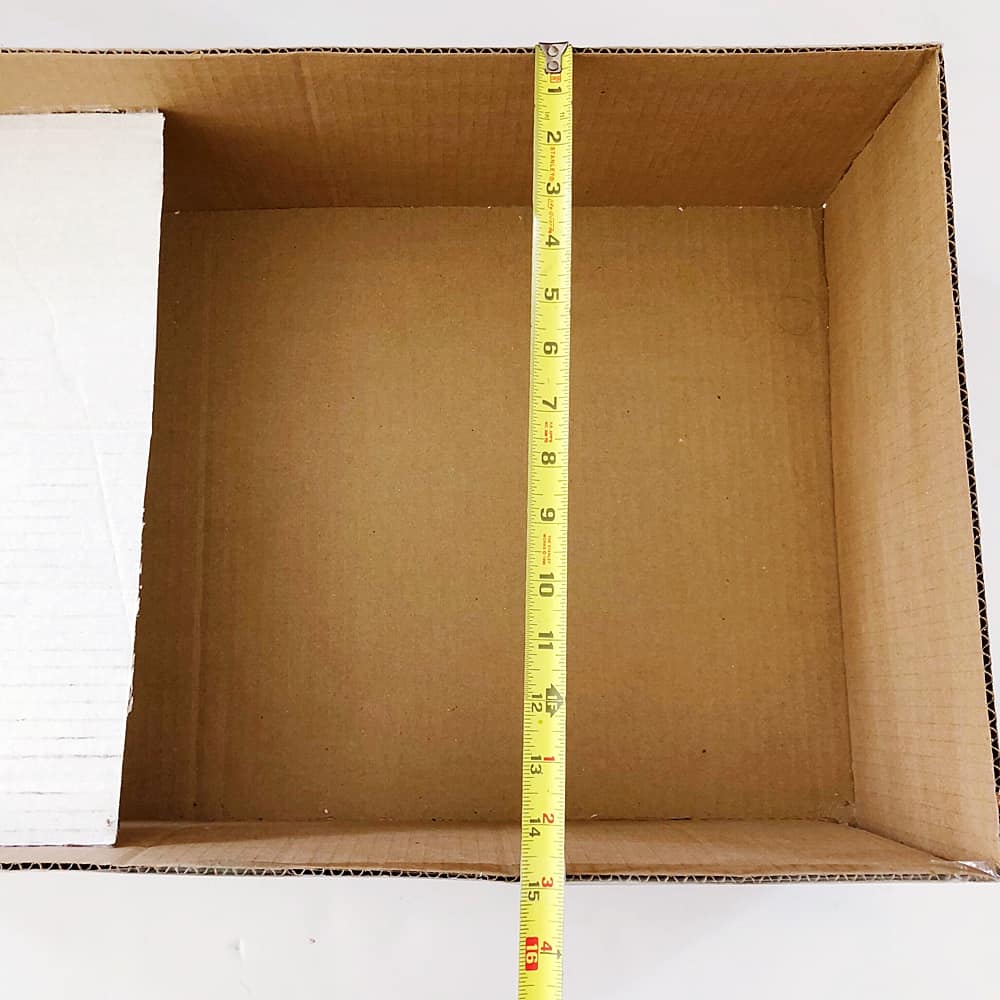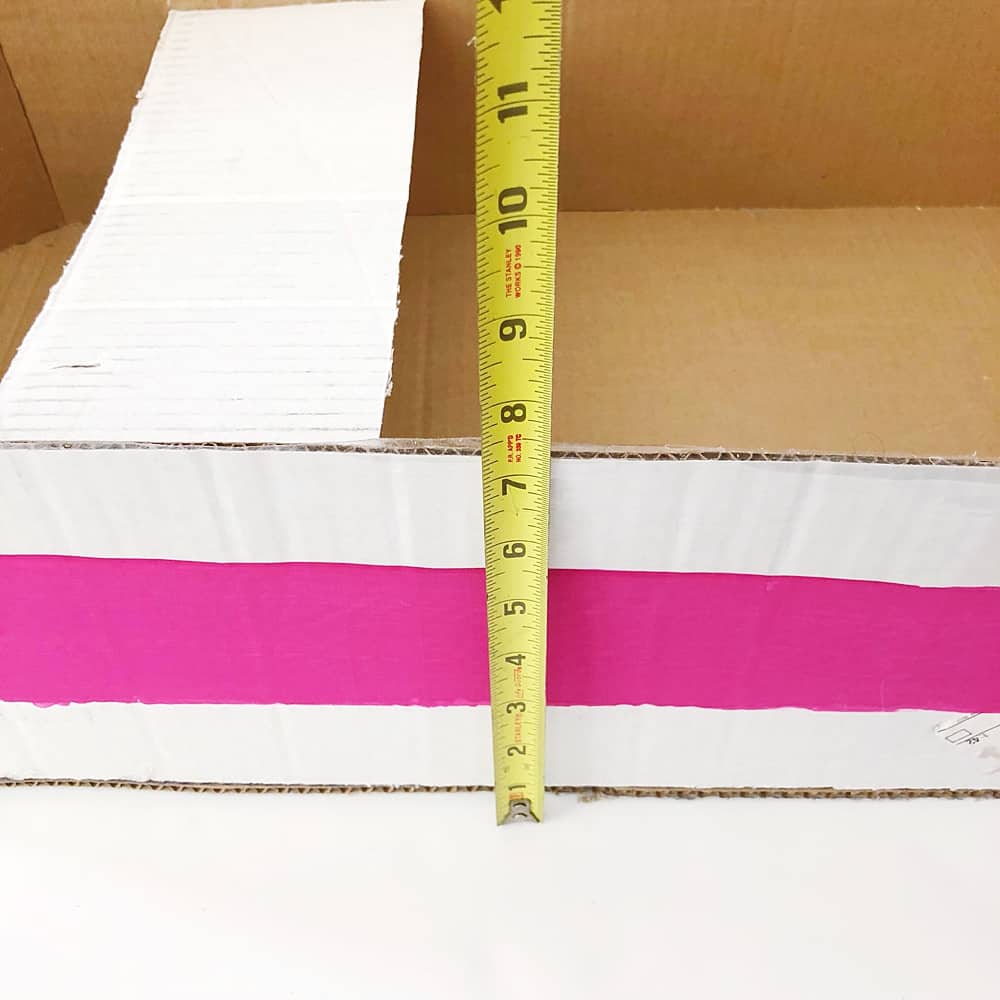 SAIL
Use a dowel rod that is tall enough to stick out of your boat, we hot glued two 12″ dowel rods together.
Cut out a triangle from a stiff piece of felt or fabric backing. Use that as a template to trace and cut a patterned fabric or piece of paper to glue on top of the backing. Glue your sail to the dowel.
Use masking or Duct tape to secure the sail inside the boat so it stands up.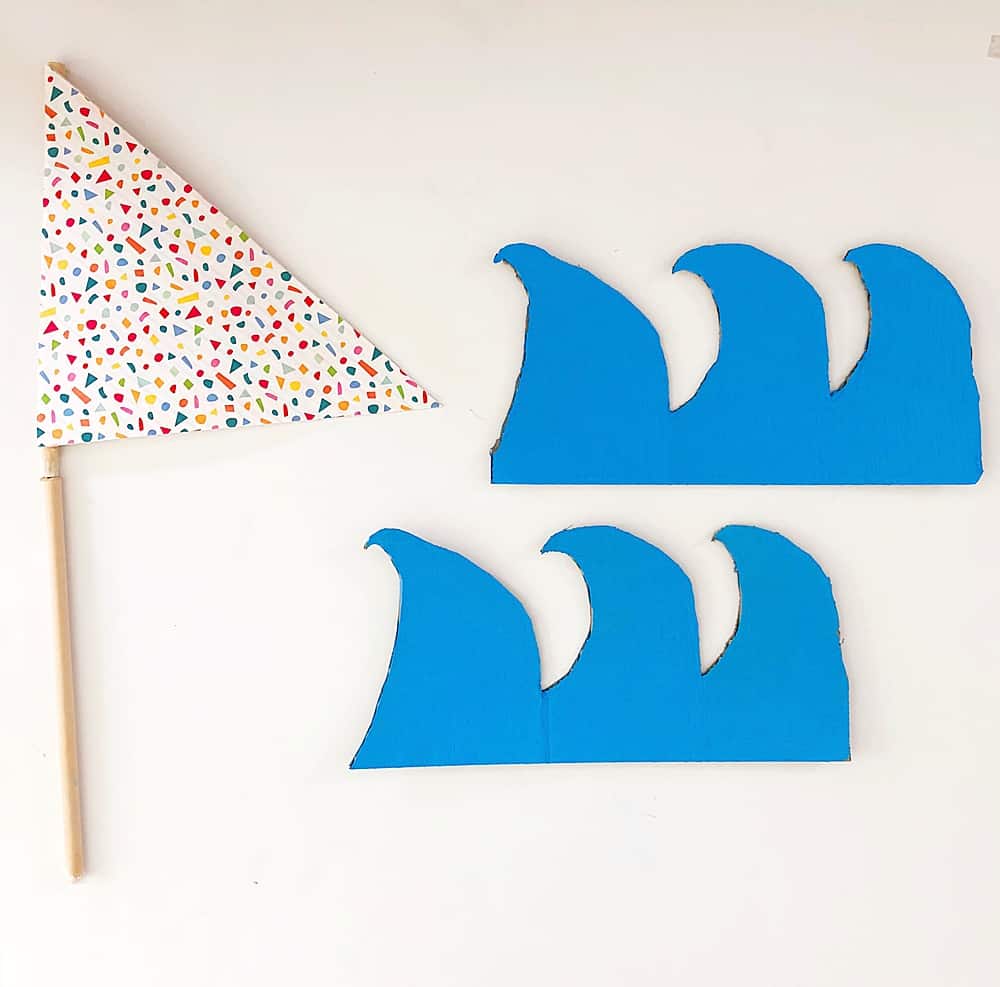 OPTIONAL:
Make waves by simply cutting out wave shapes from cardboard and painting blue. You can also glue them to the boat.
Make a painted stripe on boat by using masking tape to measure out a thick line and paint inside the line. We gave our boat a pink stripe.
Dress your little sailer in a cute sailor outfit!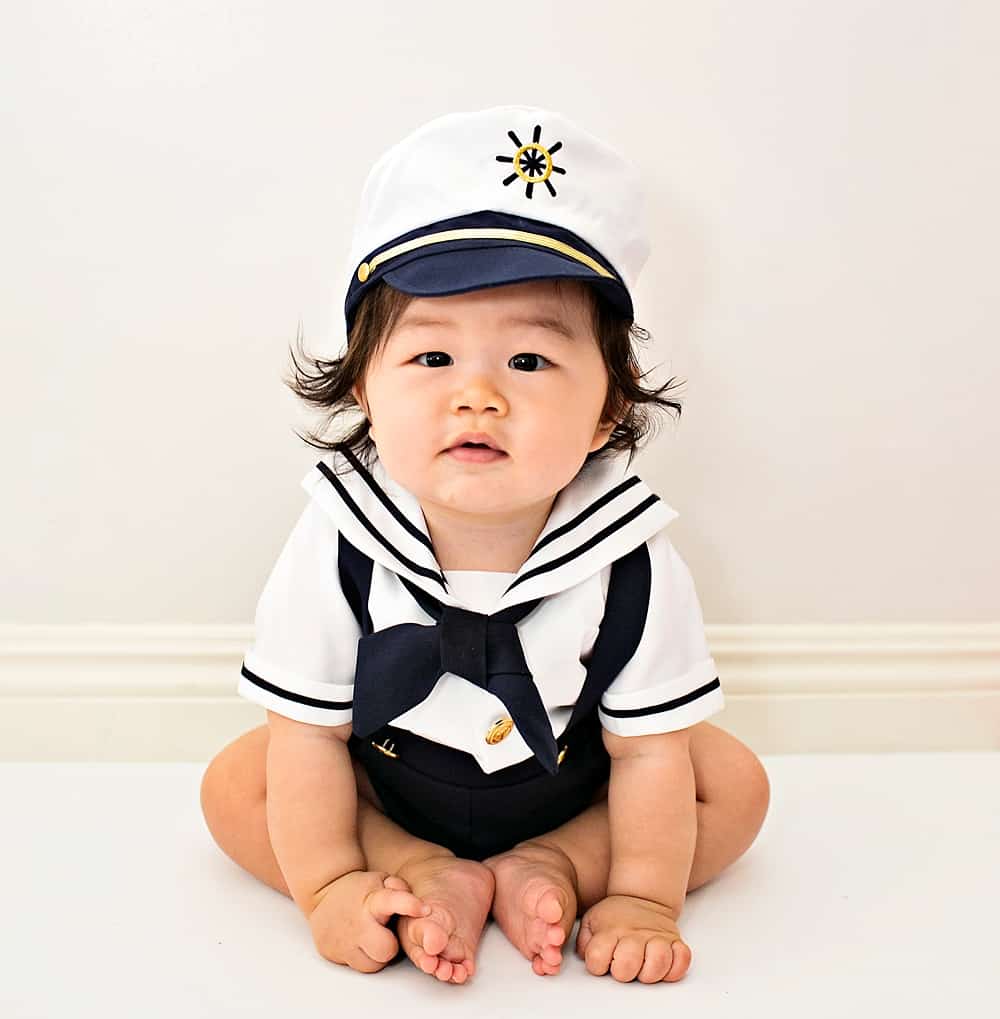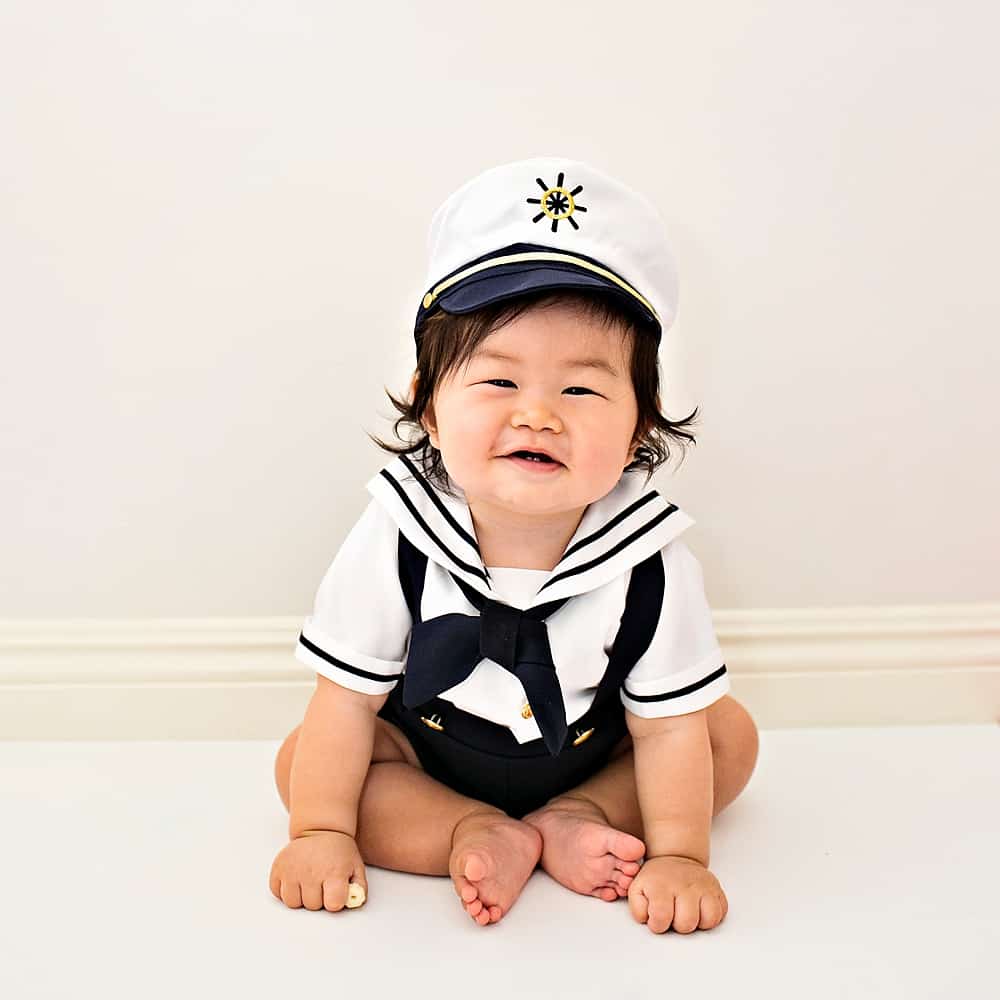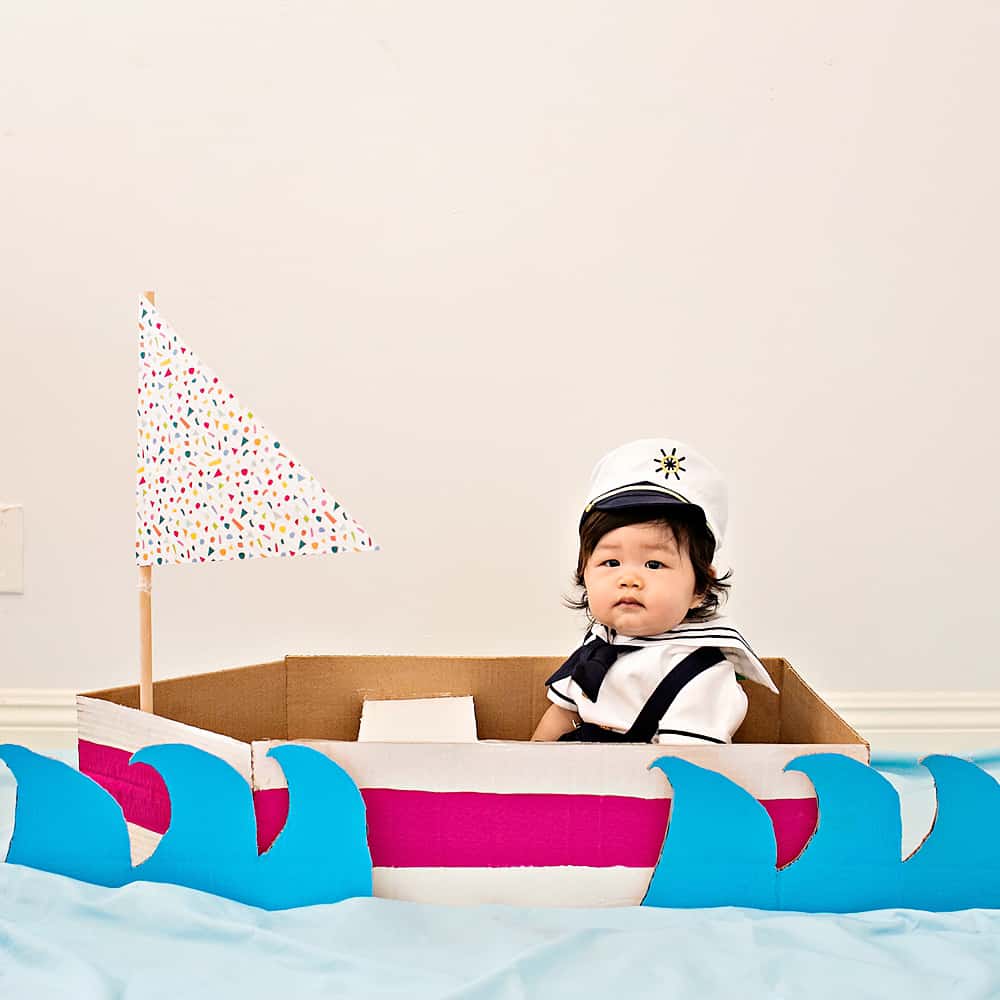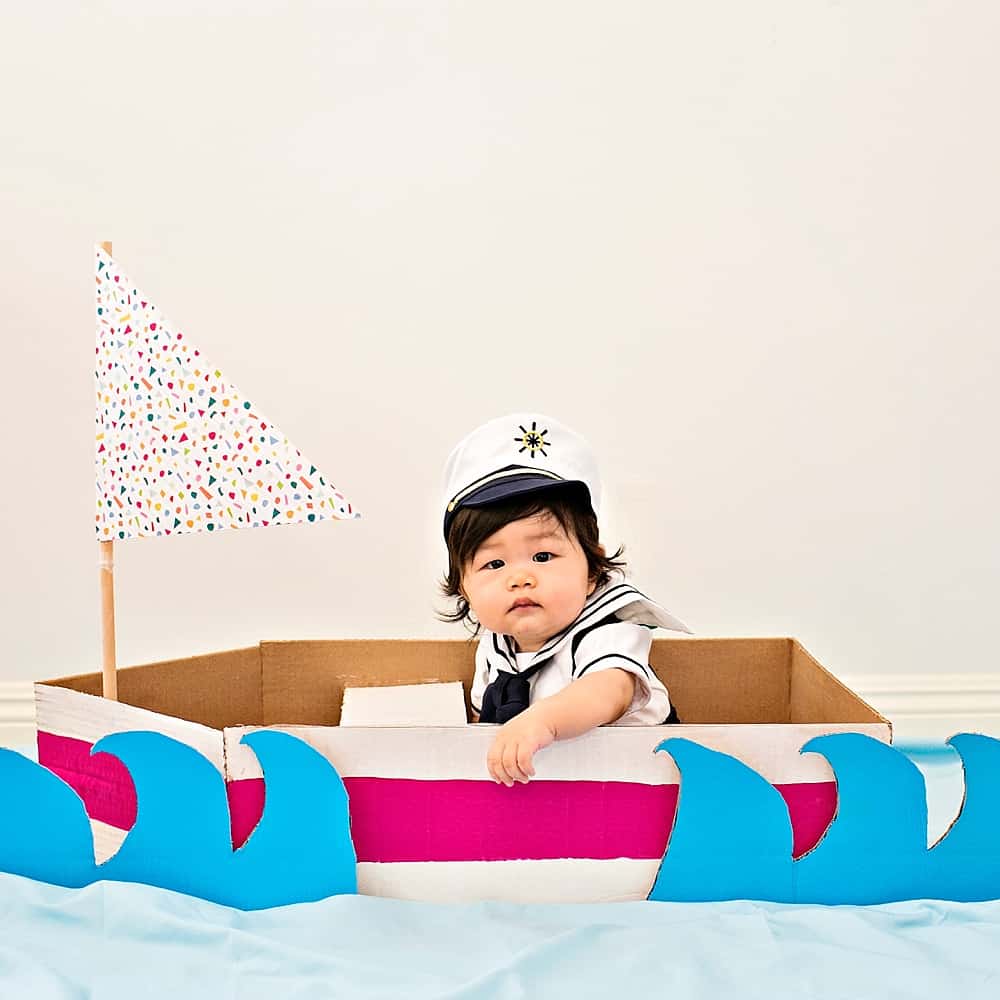 Are your kids excited for Halloween?
Take a look at more adorable baby costume ideas in our round up of 12 Cute Newborn Baby Costumes or DIY ideas for Baby's First Halloween.
Check out our other nursery rhyme themed costumes here and here.
---
Disclosure: Some of the links in the post above are "affiliate links." This means if you click on the link and purchase the item, we will receive a small affiliate commission. Regardless, we give our promise that we only recommend products or services we would use personally and believe will add values to our readers.