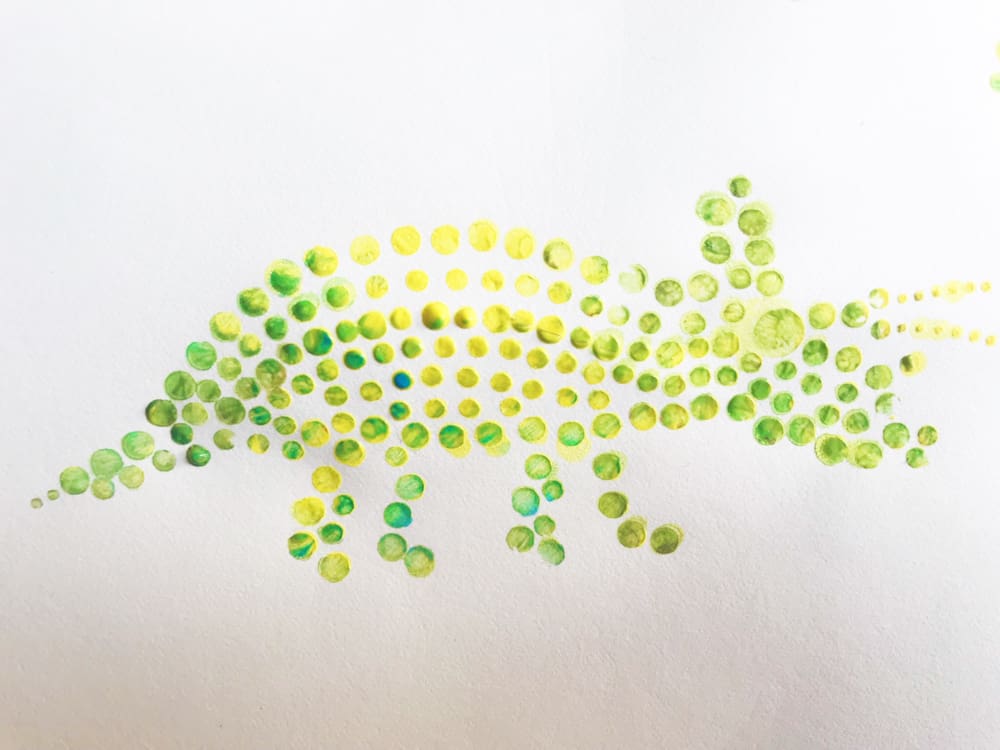 Follow us on Instagram for more fun ideas for kids!
Scroll all the way down to watch the video below for the step-by-step video in how to create this fun Dinosaur Pointillism Art. Make sure to subscribe to our YouTube channel for more fun videos!
Pointillist paintings are great for young children.
They let the eye do the work of blending and resolving the dots of color into a recognizable form, which is an absolutely fantastic exercise of a child's symbolic representation.
We've seen pointillism projects that involved using things like Q-tips to paint a picture of dots, but wanted to give our 2 year old daughter a way to explore this cool kind of art, like this Dinosaur Pointillism Art.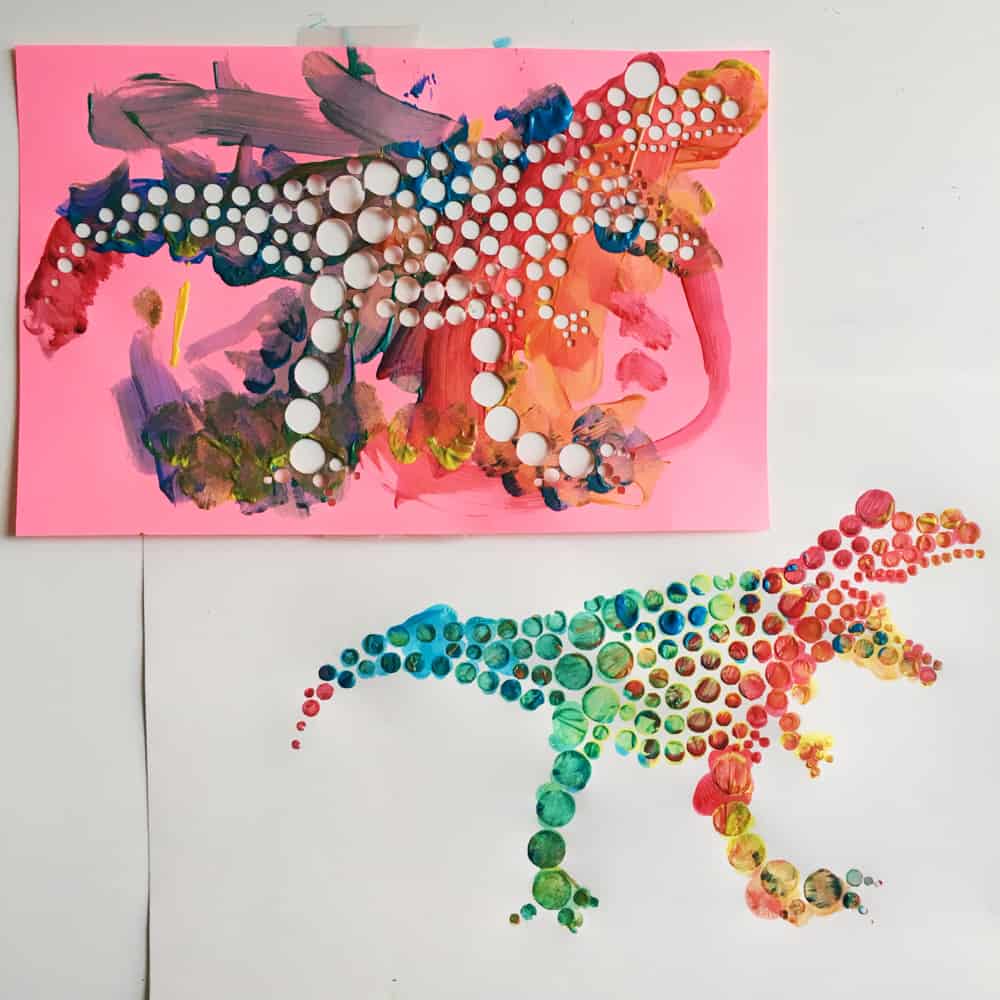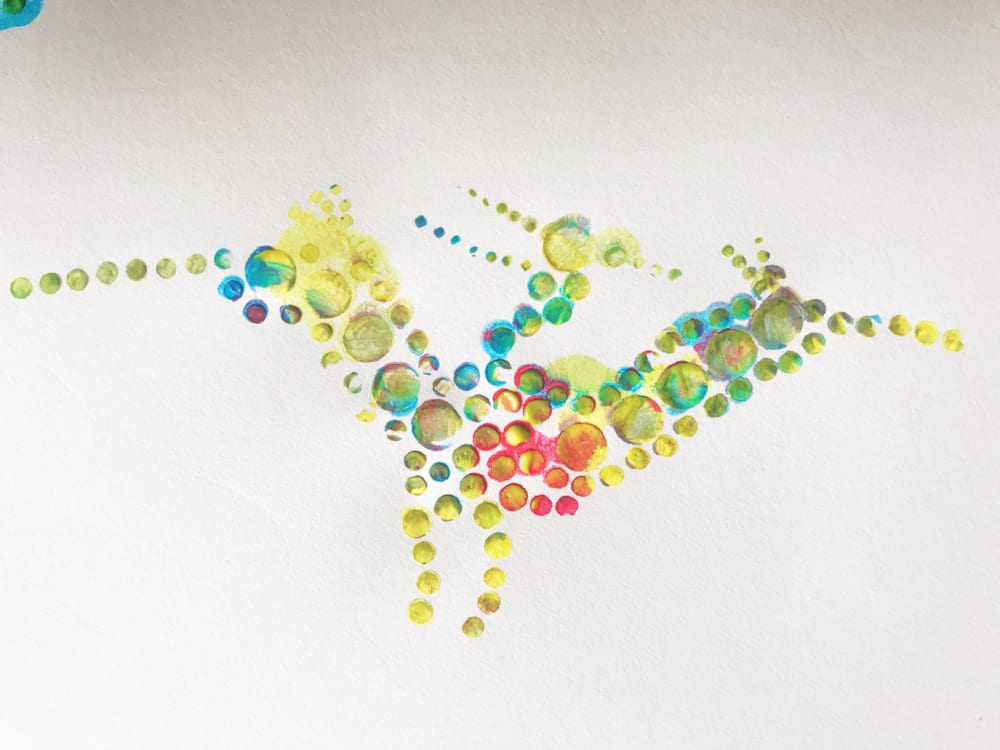 DINOSAUR POINTILLISM – MATERIALS:
Cardstock, Mylar, or other material for stencil
Cutting machine (alternatives: utility knife, craft hole-punch, drill)
Paper
Tape
Paint
Brush
FREE PRINTABLE template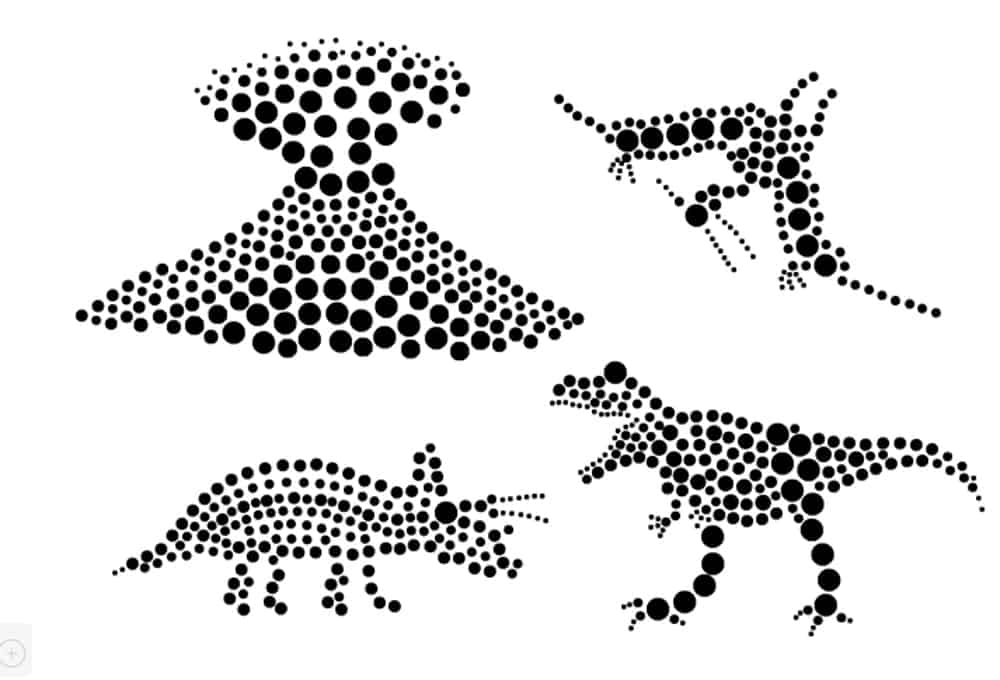 INSTRUCTIONS:
1. Download our designs, or make your own if you feel inspired!
2. If you are using a cutting machine, upload the designs into the software and have your machine cut them from whatever material you have chosen. We used cardstock.
3. If you don't have a cutting machine, one alternative is printing out the design and use a utility knife to cut out the holes, though this may be time consuming.
You could also try taping the printed design to a thin plywood or balsa and use a drill to recreate the design in the wood!
4. Once you have your stencil, tape it down to the paper and start painting!
5. Remove the stencil from the paper. The best part of this activity is—now you have two complimentary pieces of art!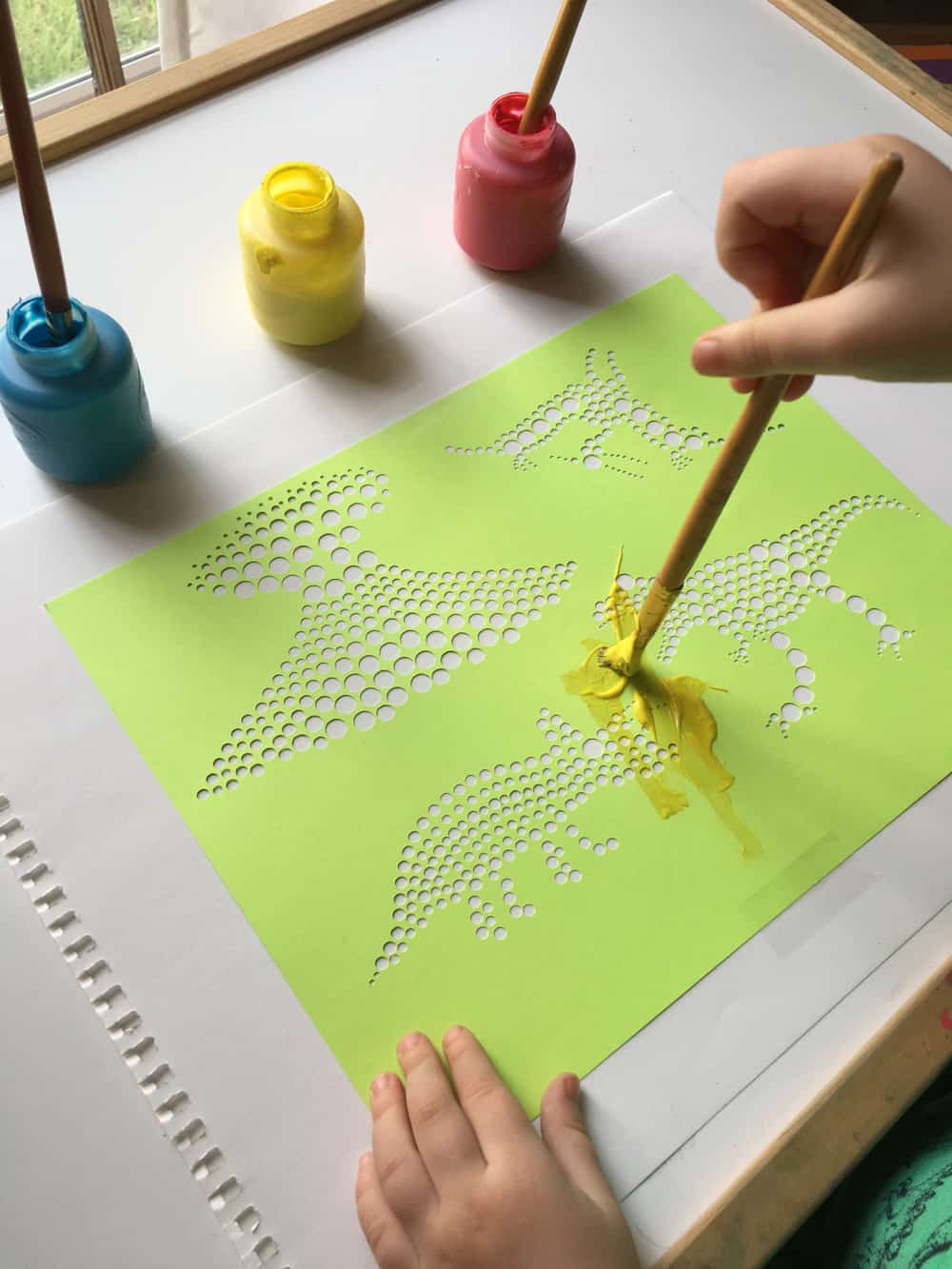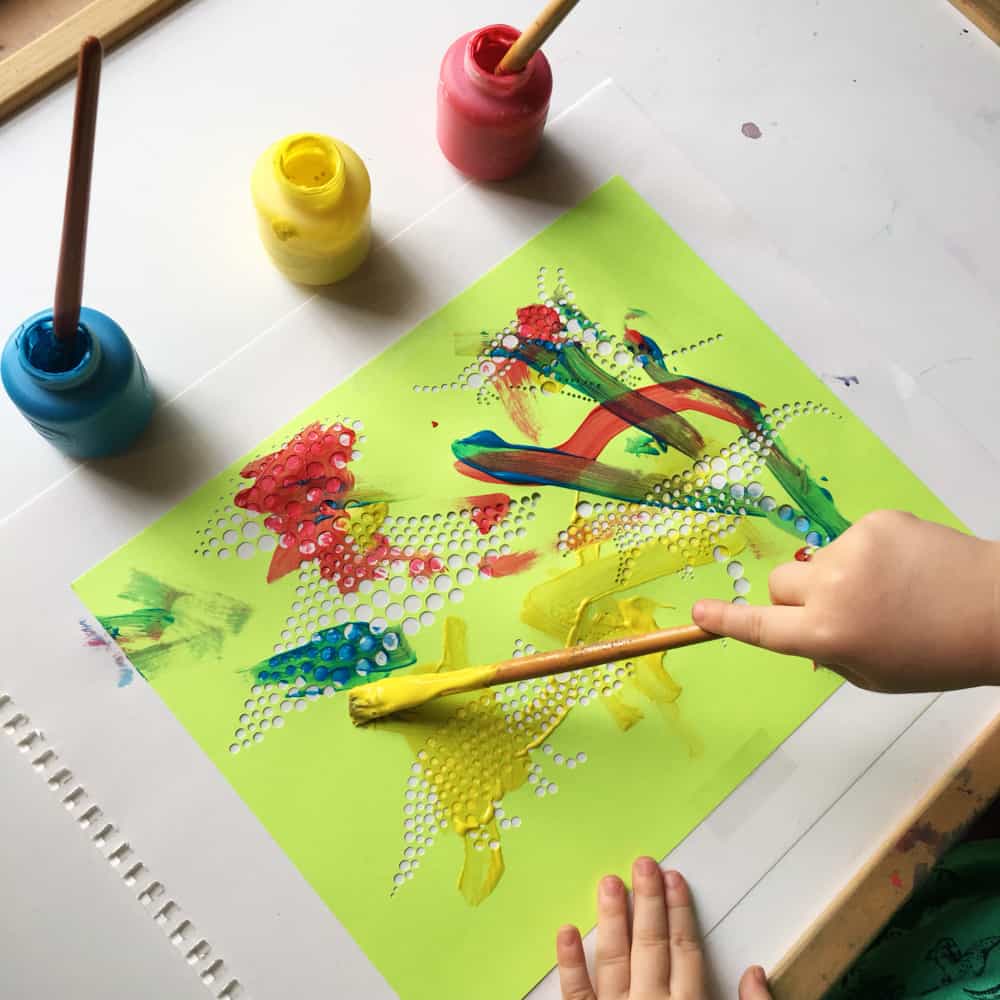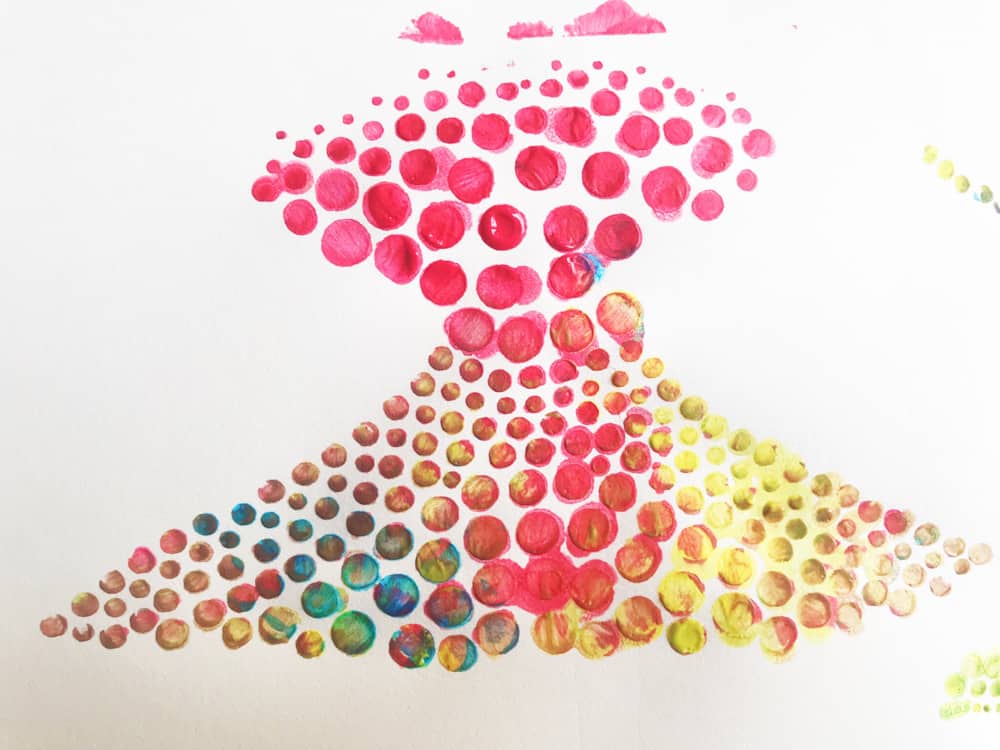 Depending on how graceful your child is with a paint-brush, you may want to choose a more sturdy material than cardstock.
If they are too rough with the brush, they might break through the thin space between the holes.
This fun project combines two of our favorite things: dinosaurs and kids art!
Check out the fun tutorial video below for this Dinosaur Pointillism Art!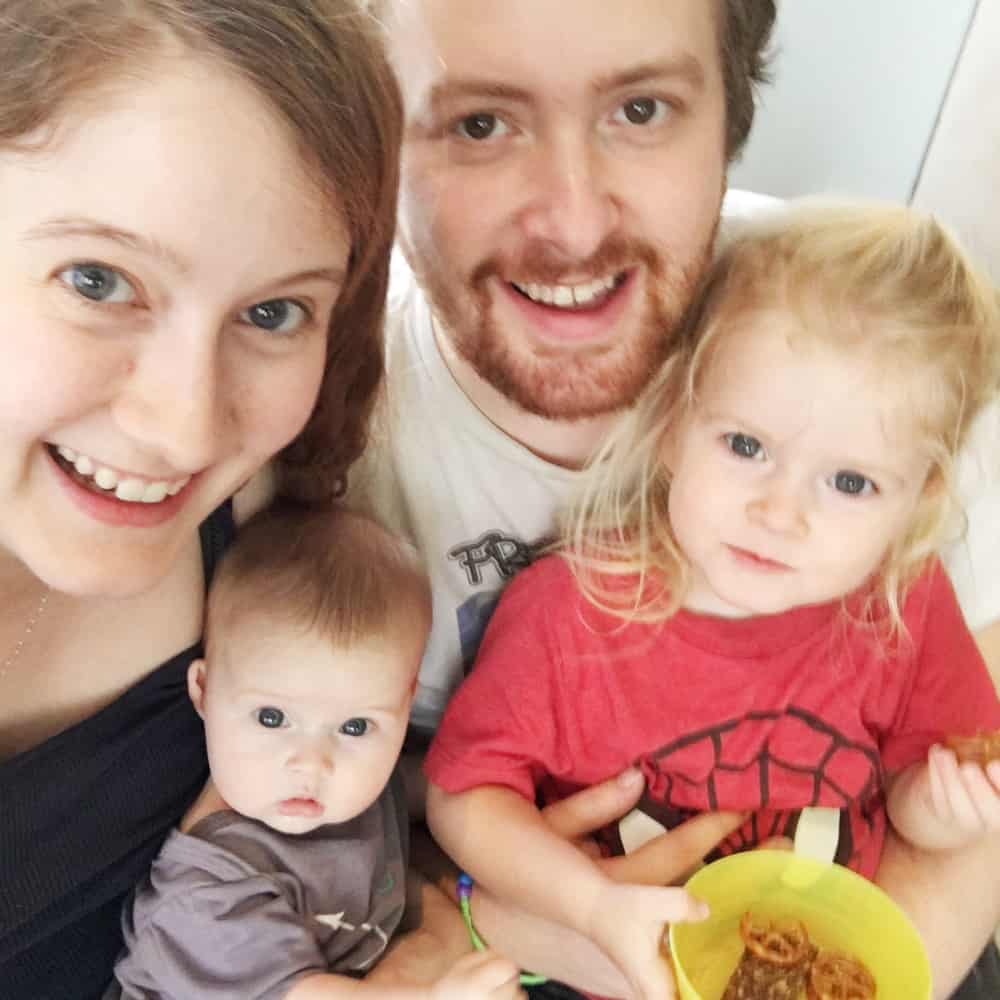 Austin is a teacher and Jacob is a children's museum educator. They started the Instagram
New Tots Old Tricks
as an extra motivation to bring their expertise home for the benefit of their two daughters, as well as to share ideas with the early-learning community. They live in Houston, Texas, and post new art, STEM, and other fun activities daily!
---
Disclosure: Some of the links in the post above are "affiliate links." This means if you click on the link and purchase the item, we will receive a small affiliate commission. Regardless, we give our promise that we only recommend products or services we would use personally and believe will add values to our readers.