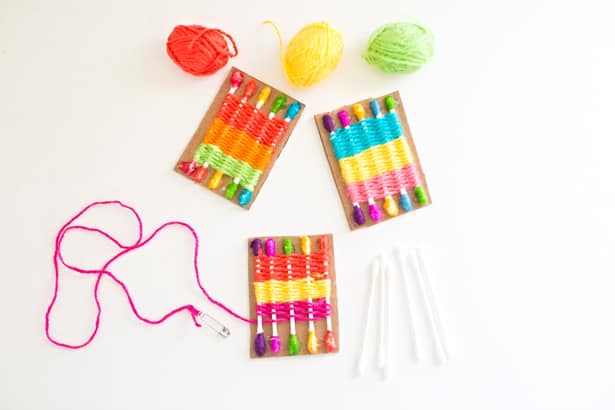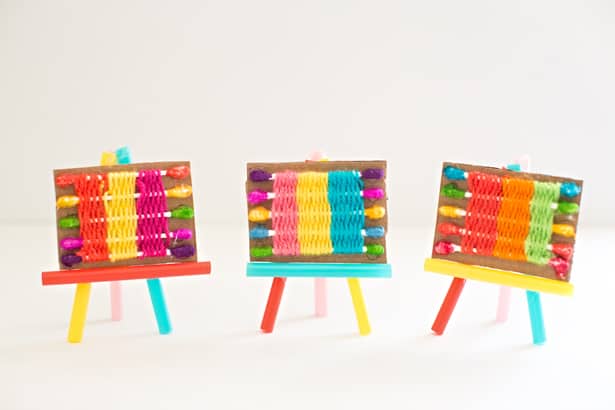 Weaving is no small feat for little hands, so to practice the fine motor skills needed to practice weaving for the first time, we made these easy mini looms out of…Q-tips! They are great for practicing weaving yarn over and under and make adorable art propped up against easels made out of straws!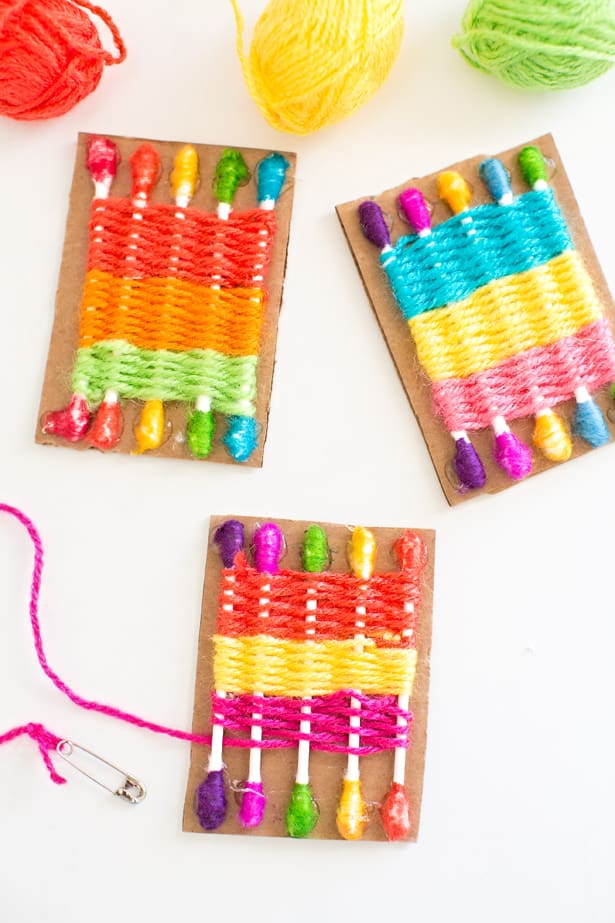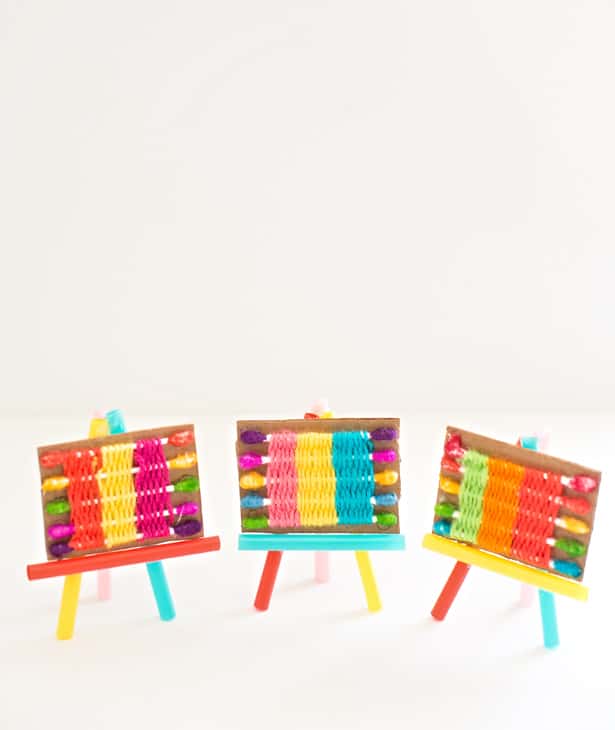 Q-Tip Weaving Loom – Materials:
– Q-tips
– Markers (we love our Sharpies!)
– Cardboard (cut into approximately the length of your Q-tips and as wide as the number of Q-tips you use, leaving some space in between)
– Yarn
– Hot Glue
– Small safety pins
– Straws (if you want to make the easels)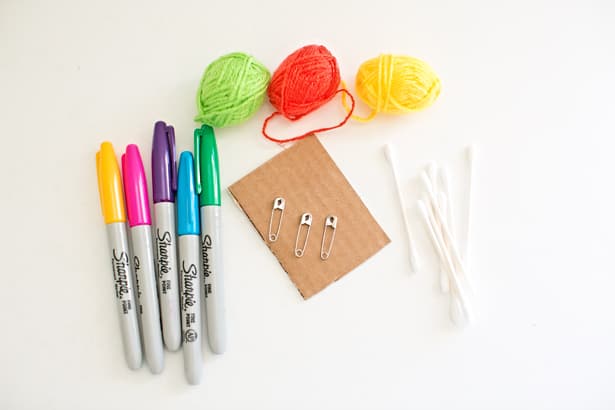 Instructions:
Step 1. Use your markers to color in the end of your Q-Tips (optional). Hot glue 5 Q-tips to each cardboard piece. Cut a piece of yarn and tie one end to the first Q-tip and the other end to the safety pin.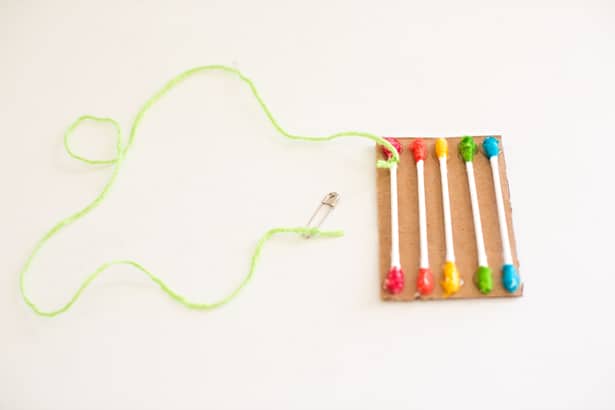 Step 2. Have your child start weaving by threading the safety pin under and over each Q-Tip and doing the same back and forth to the other side.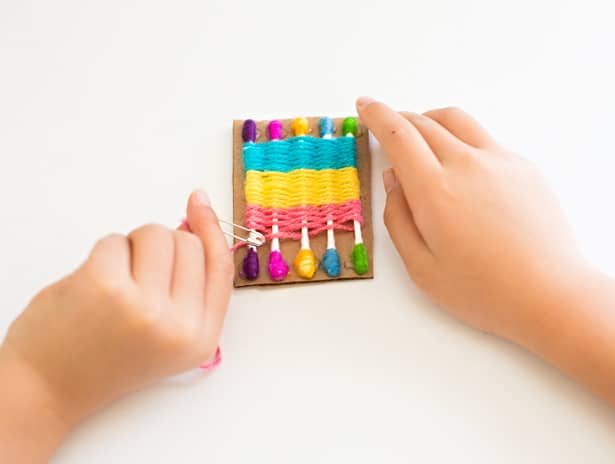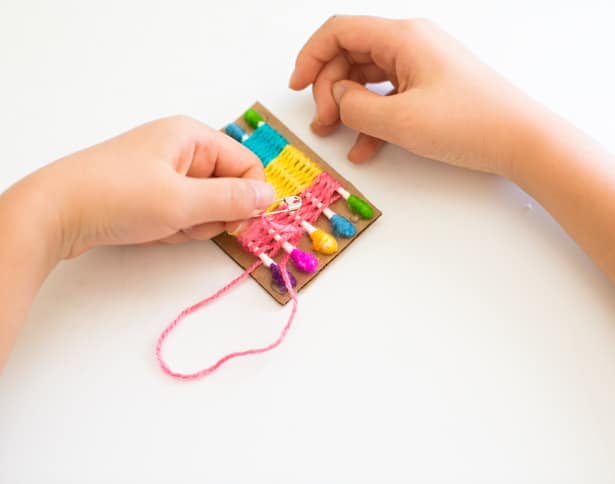 Step 3. You can add additional colors by tying one color yarn to the other and then continuing. Snip off any loose ends and tuck those under the weave. Continue until you get to the end, and then tie the yarn to the last Q-tip. Again, tuck any loose ends underneath the weave.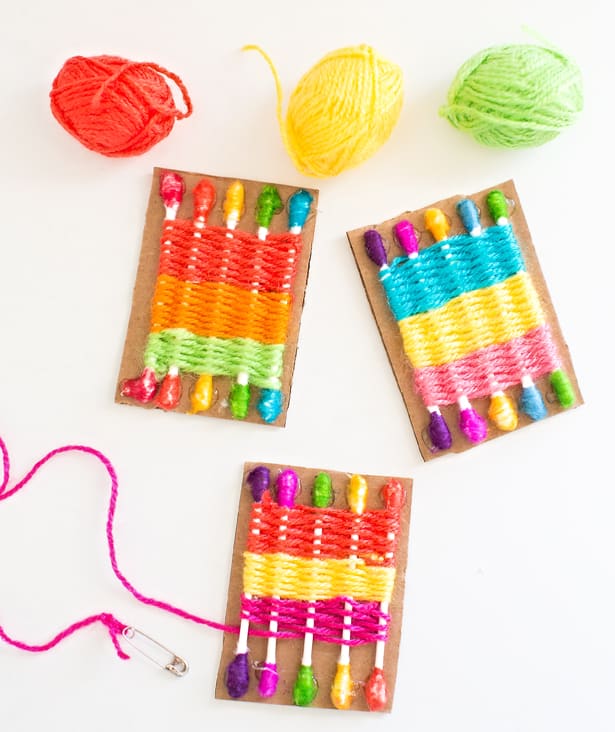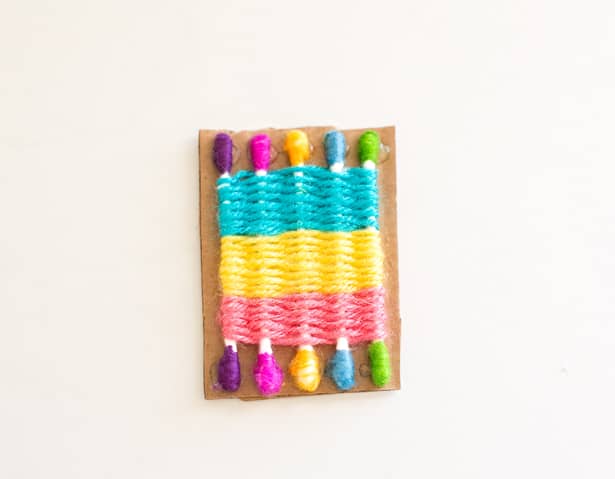 You can make easy straw easels to display your yarn loom! All you need to do is snip off 4 equal lengths of straws and hot glue as shown below.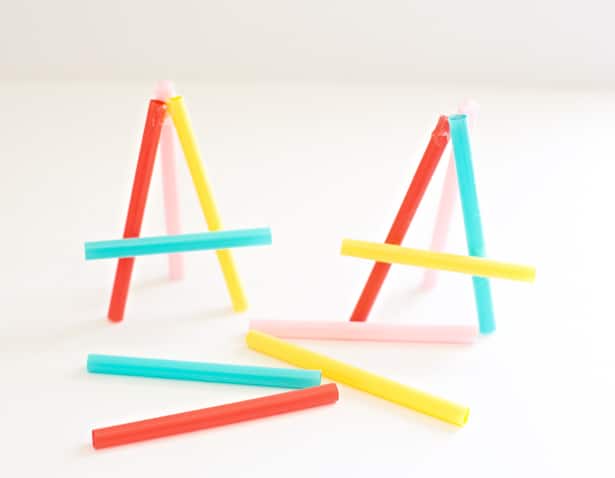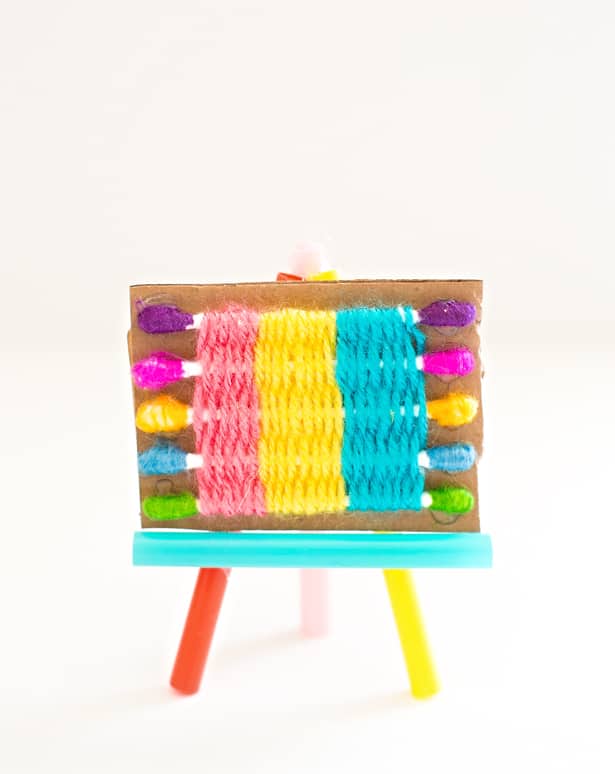 These make cute and colorful yarn art to display and are great for practicing those fine motor skills as well as introducing kids to the concept of weaving!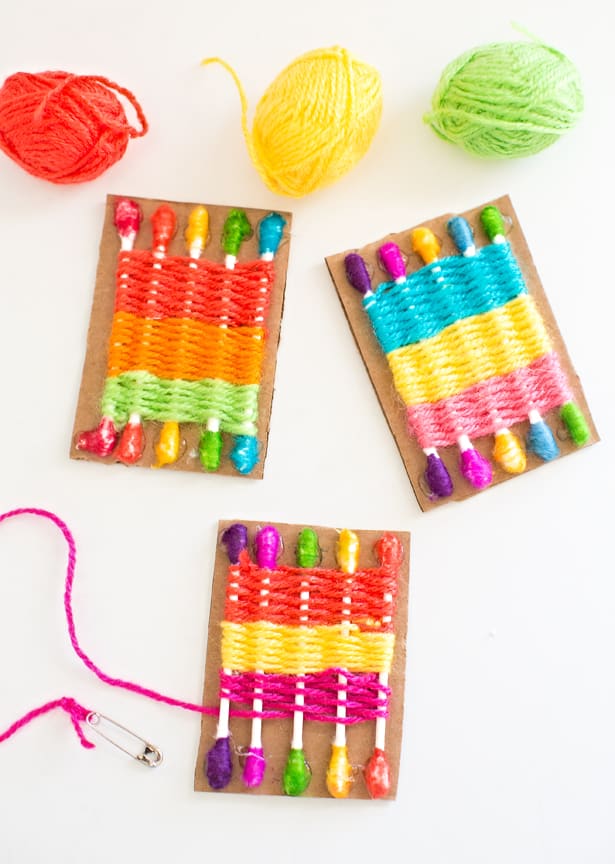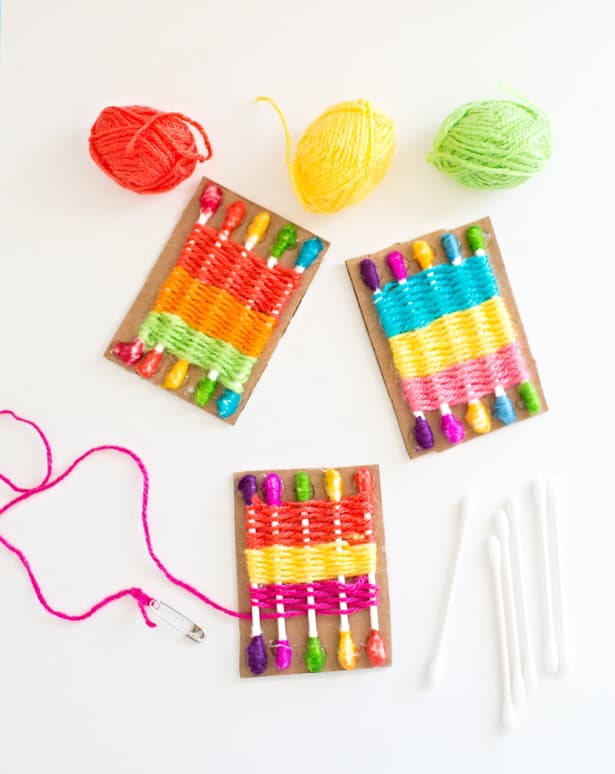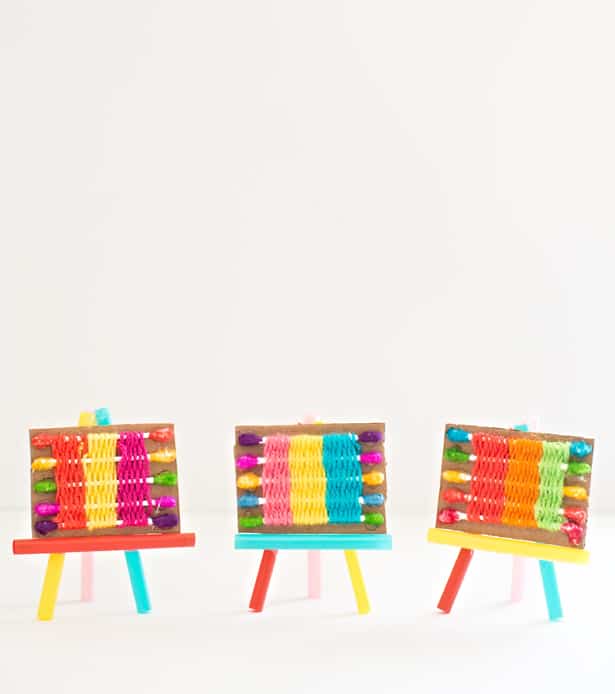 Have you tried weaving with the kids? Check out this easy cardboard circle weaving!
This craft is part of a monthly challenge with the talented Kids Craft Stars bloggers. Please feel free to join us in on the fun each month and tag your craft pictures #kidscraftstars on Instagram!
Check out more adorable Q-tip crafts below from the group:
Q-Tip Flowers Craft | I Heart Crafty Things
Spring Tree Flower Bud Craft | A Little Pinch of Perfect
Paper Plate Mandala Q-tip Craft | Artsy Momma
Q-Tip Painted Handprint Cherry Blossom Tree | Glued To My Crafts
Rabbit in a meadow artwork | Artsy Craftsy Mom
Q-Tip Calla Lilies | Easy Peasy and Fun