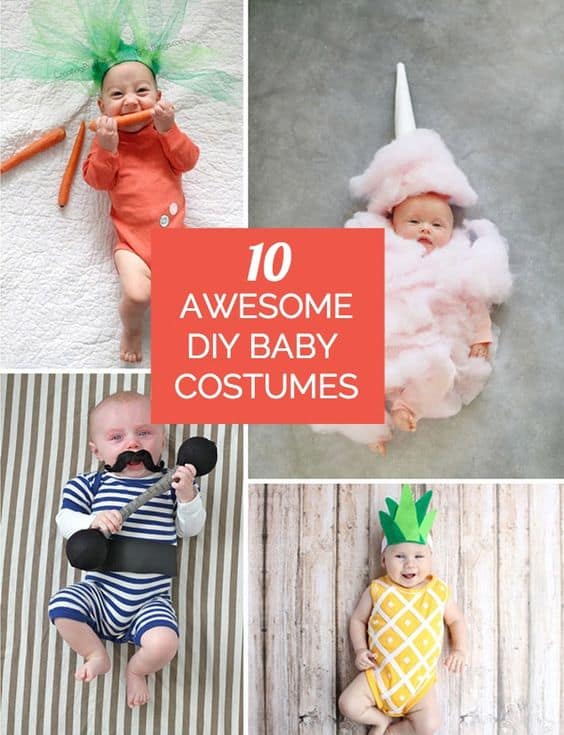 One of the best parts about having kids is subjecting them to the silly and fun costume craze that is known as Halloween. At least when they're babies and can't totally object to your costume choices – yet. Take advantage of this chubby and cute period with these awesome and clever DIY costumes. The pictures you take alone will be worth remembering baby's first Halloween.
Check out more fun Halloween costumes such as these playful no-sew costumes, cardboard costumes, family costumes, and baby's first costumes.
Edited 10/3/2018 to add our DIY Nursery Rhyme Costume theme for this year's Halloween! (see below for Itsy Bitsy Spider and I'm a Little Teapot)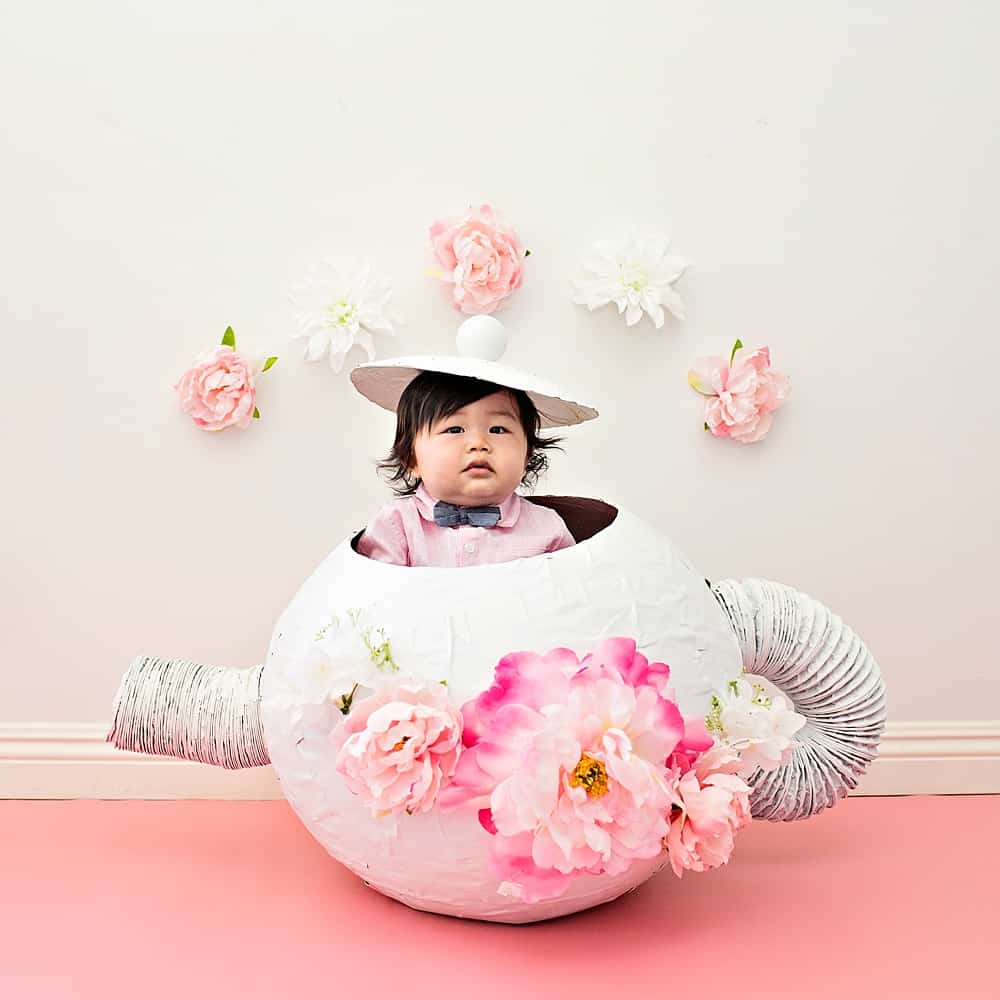 I'm a Little Teapot Costume (via hello, Wonderful)
Short and stout but cute and cuddly! Wouldn't this make an adorable photography prop as well?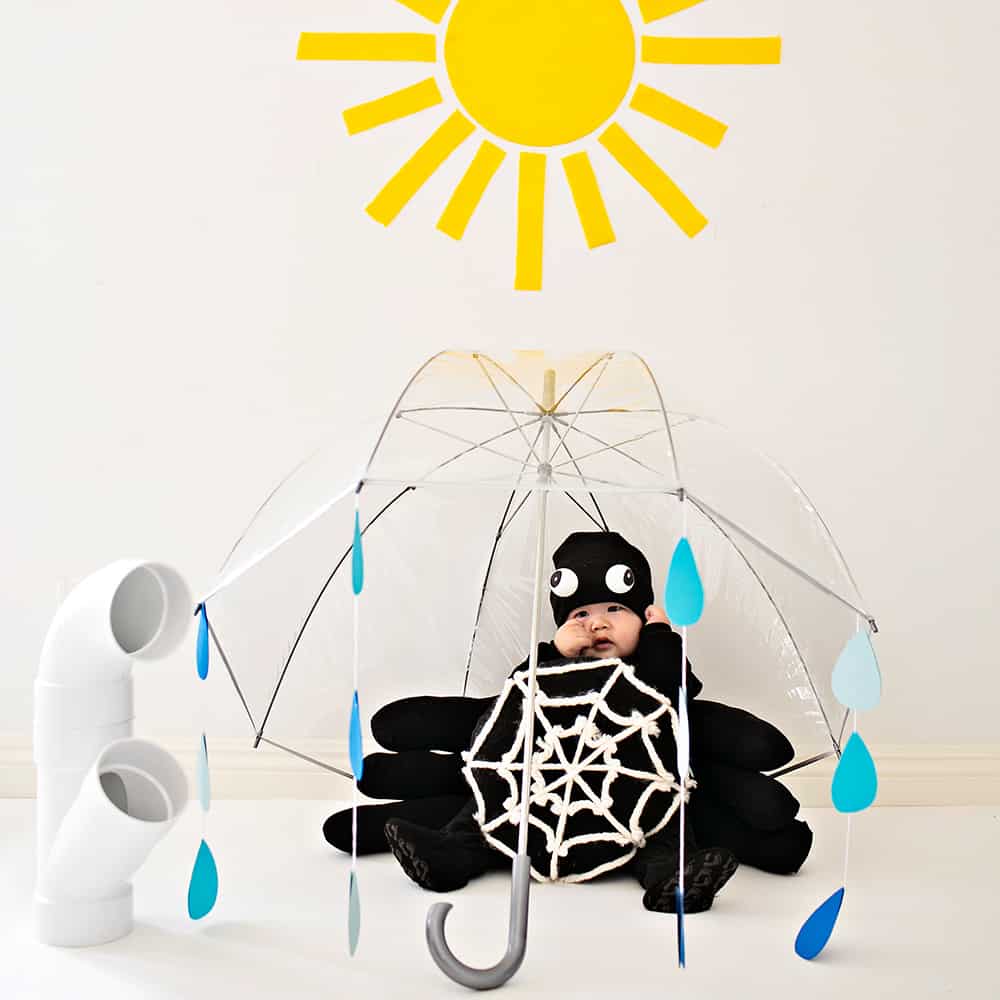 Itsy Bitsy Spider Baby Costume (via hello, Wonderful)
This baby spider is cute and not at all creepy crawly!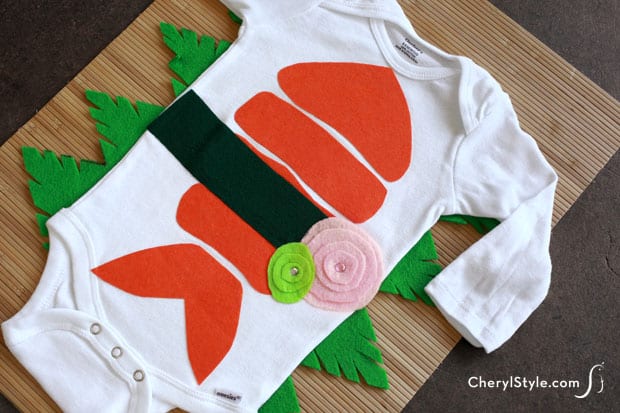 Baby Sushi (via Cheryl Style)
They might not be able to eat sushi yet, but can still wear it. Dress up baby in your favorite Japanese food!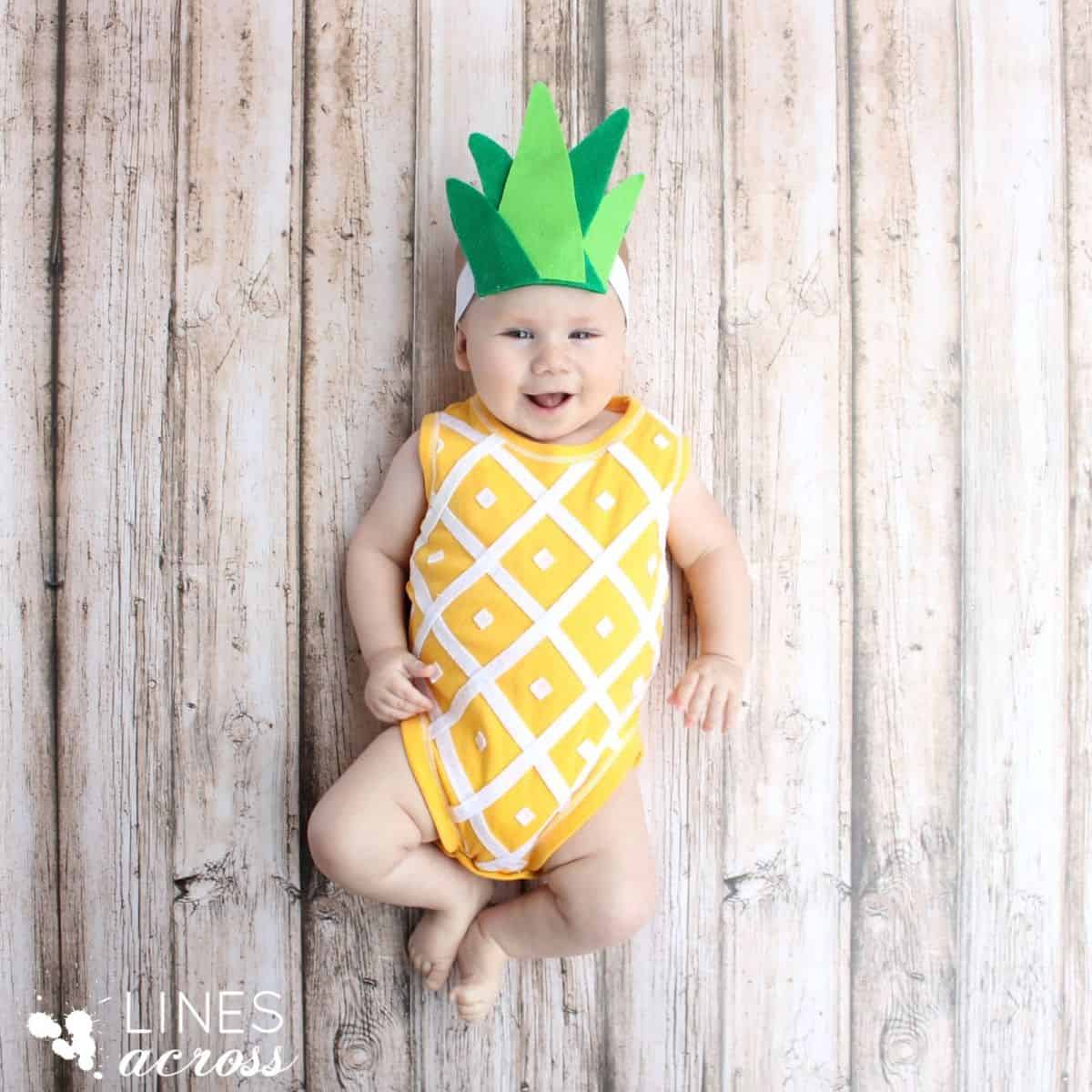 No-Sew Pineapple Onesie (via Lines Across)
This pineapple onesie is adorably sweet and goes along with those juicy thighs. And it requires no sewing which means it's easy!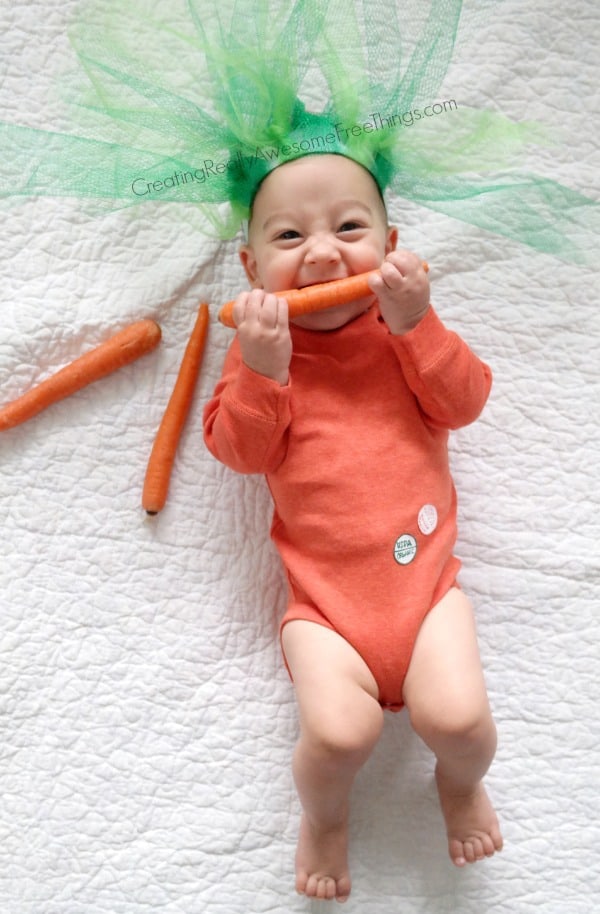 Baby Carrot Costume (via Creating Really Awesome Free Things)
A carrot is a cute and healthy costume for your growing baby to chomp at the bit.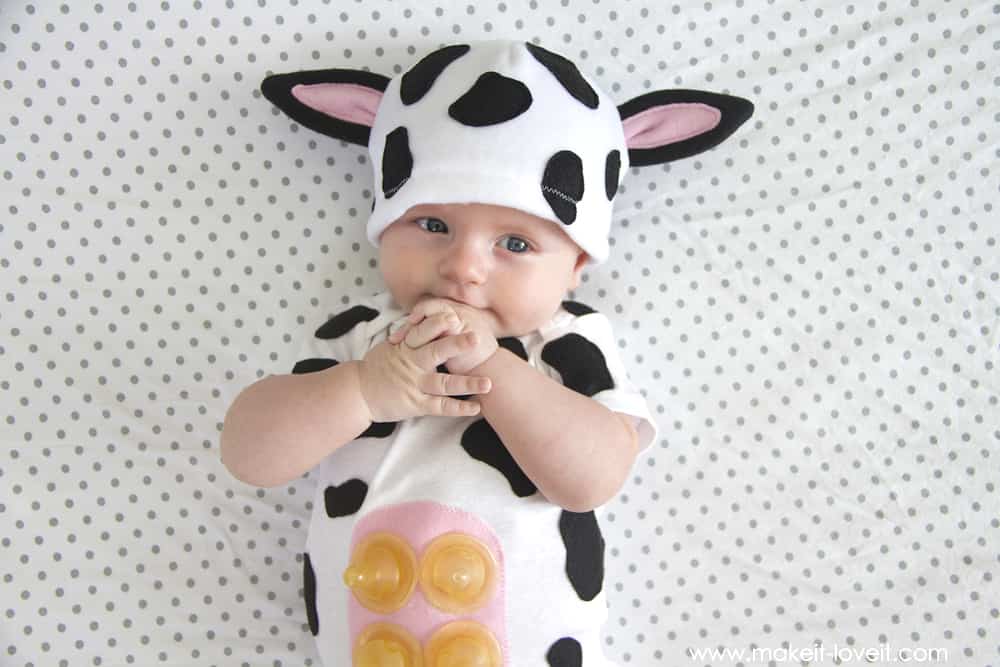 Baby Cow Costume (via Make It & Love It)
This is the cutest cow you'll ever see, plus it's even got udders!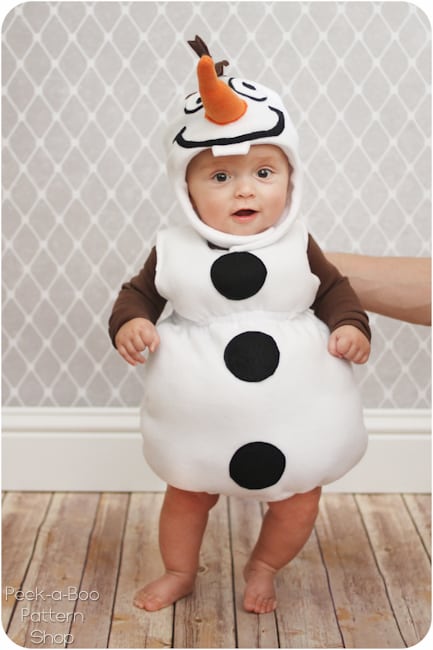 Baby Olaf (via Peek-a-Boo Pattern Shop)
Every kid's favorite snowman which will go well with all the Elsa and Anna costumes that are bound to be out trick-or-treating on Halloween.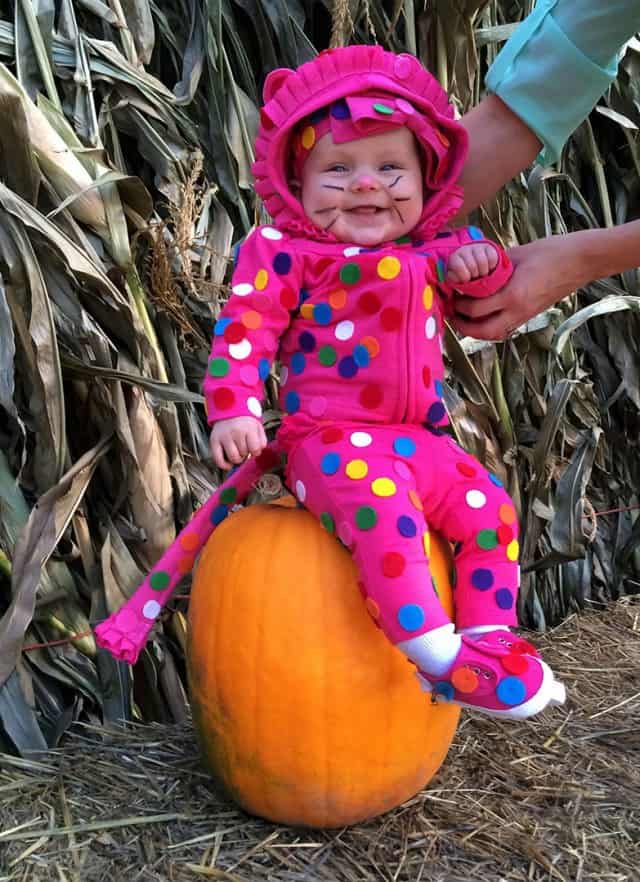 Circus Animal Cookie (via A Joyful Riot)
Dress up baby as this iconic cookie with colorful felt dots as sprinkles. I love that this can be worn as a cute outfit well past Halloween.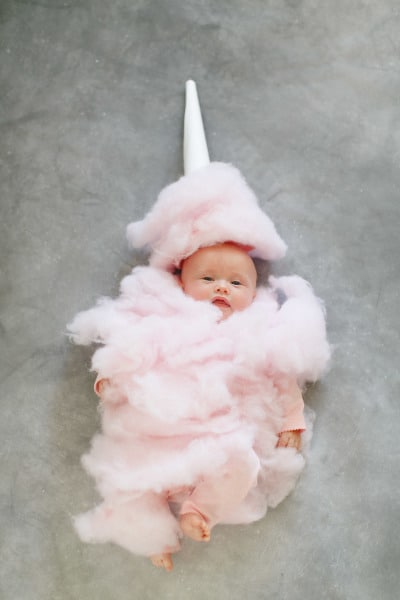 Cotton Candy Baby Costume (via Style Me Pretty)
Turn baby into a big soft fluffy cloud of pink – you'll want to eat her up she will look that cute.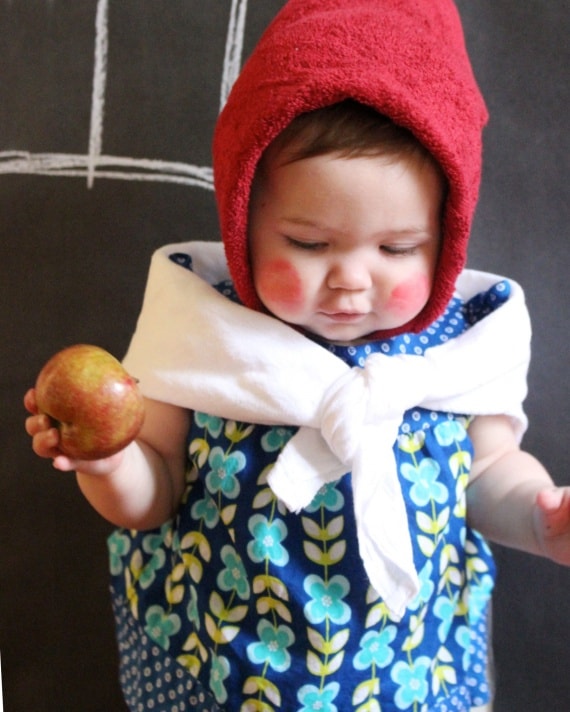 Nesting Doll (via Martha Stewart)
Rummage through your cabinets and drawers and pull together this simple and adorable Matryoshka doll costume.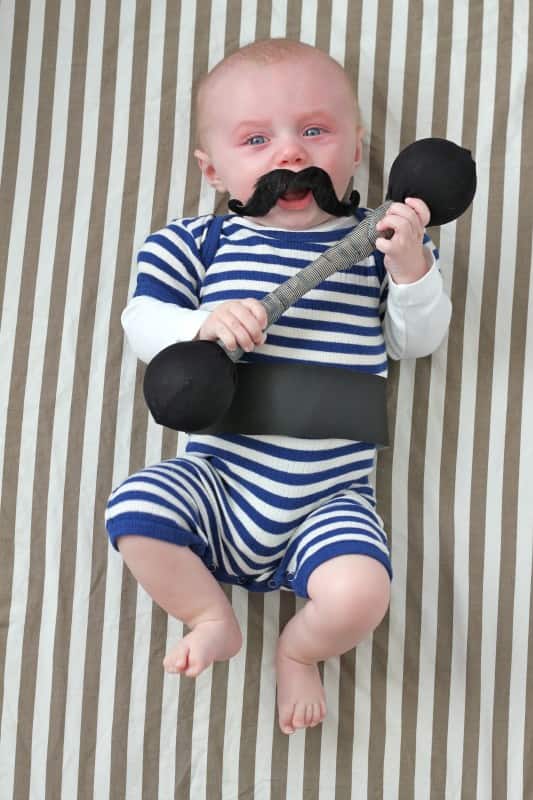 Strong Man Baby Costume (via You Are My Fave)
Your baby will look all grown up in this amusing strong man outfit, complete with play barbell.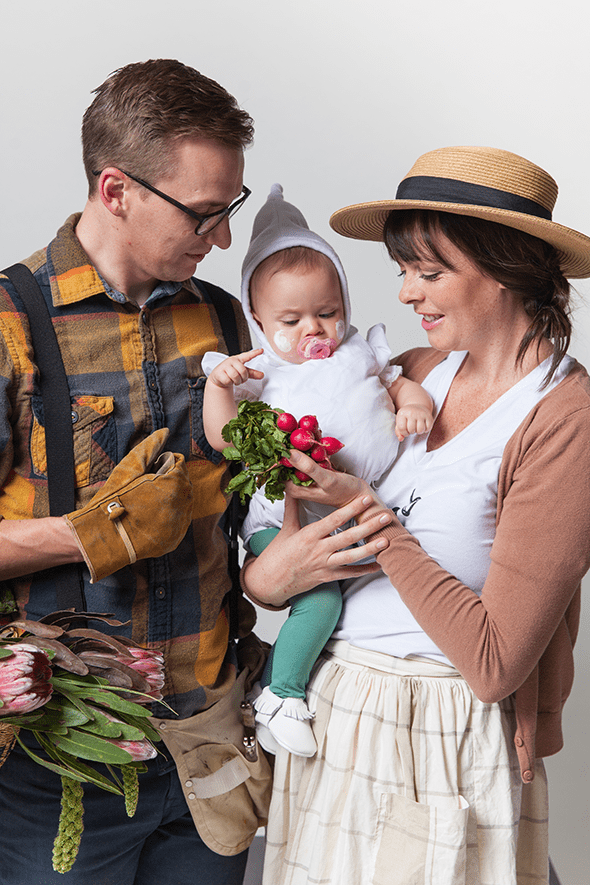 Garlic Baby Costume (via Say Yes)
Get the whole family involved in this easy Gardeners costume ensemble where the star is of course, a garlic baby!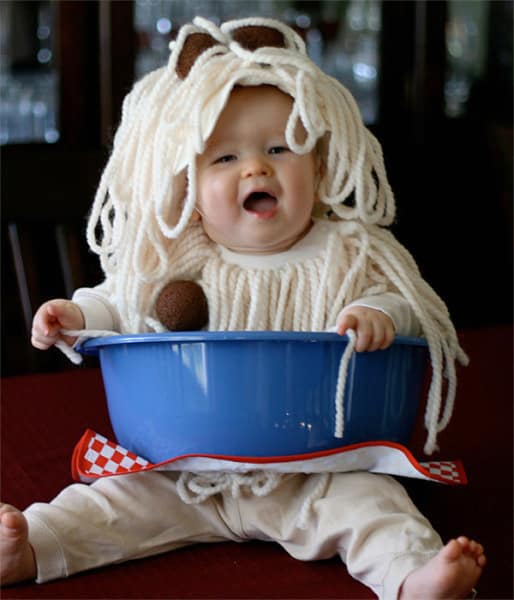 Spaghetti and Meatball Baby (via Costume Pop)
Let baby wear the mess they carry off so well with this hilarious spaghetti and meatball yarn costume.