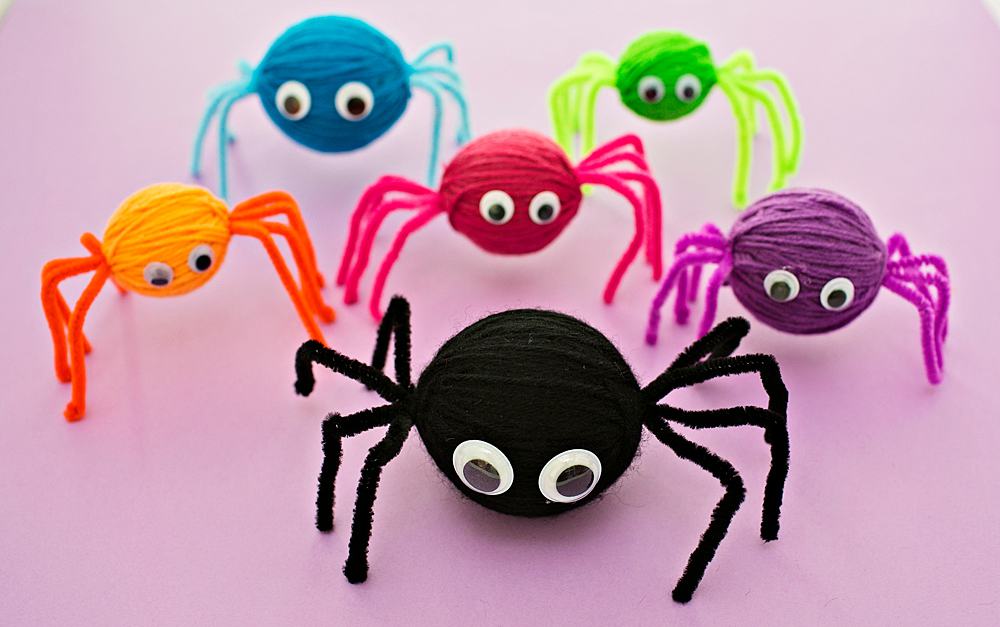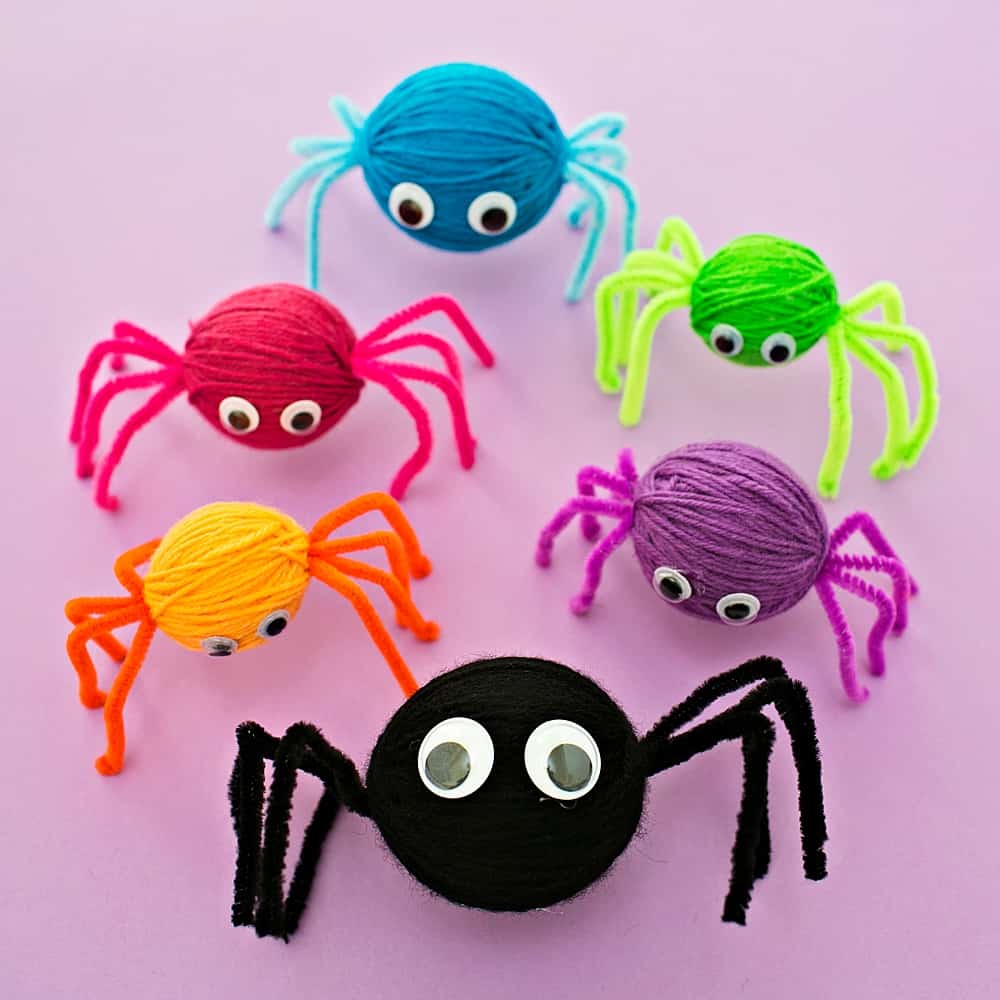 Follow us on Instagram for more fun ideas for kids!
With fall in full swing, the kids are busy with colorful leaves, autumn art, and Halloween crafts.
The season wouldn't be complete without a few creepy-crawlies, so we gathered a few simple supplies to make this spooky little Yarn Spider Craft!
Scroll all the way down to watch the video on how to make these cute yarn spiders and be sure to subscribe to our channel for more fun crafts and ideas!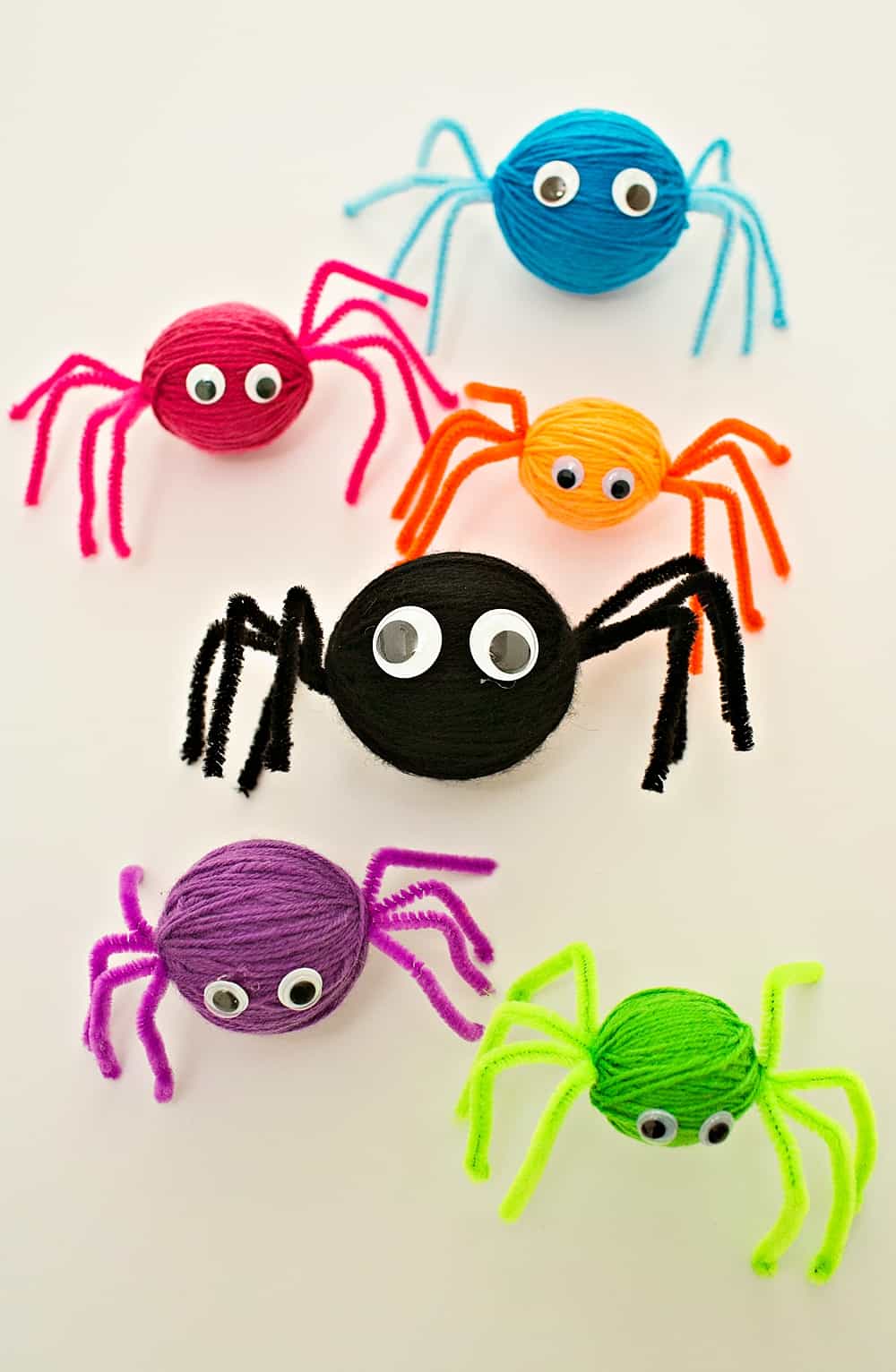 It only takes a few minutes to create a whole web full of these easy yarn spiders, and they're so cute you won't even mind having these little guys hanging around.
Itsy bitsy spiders are popping up everywhere!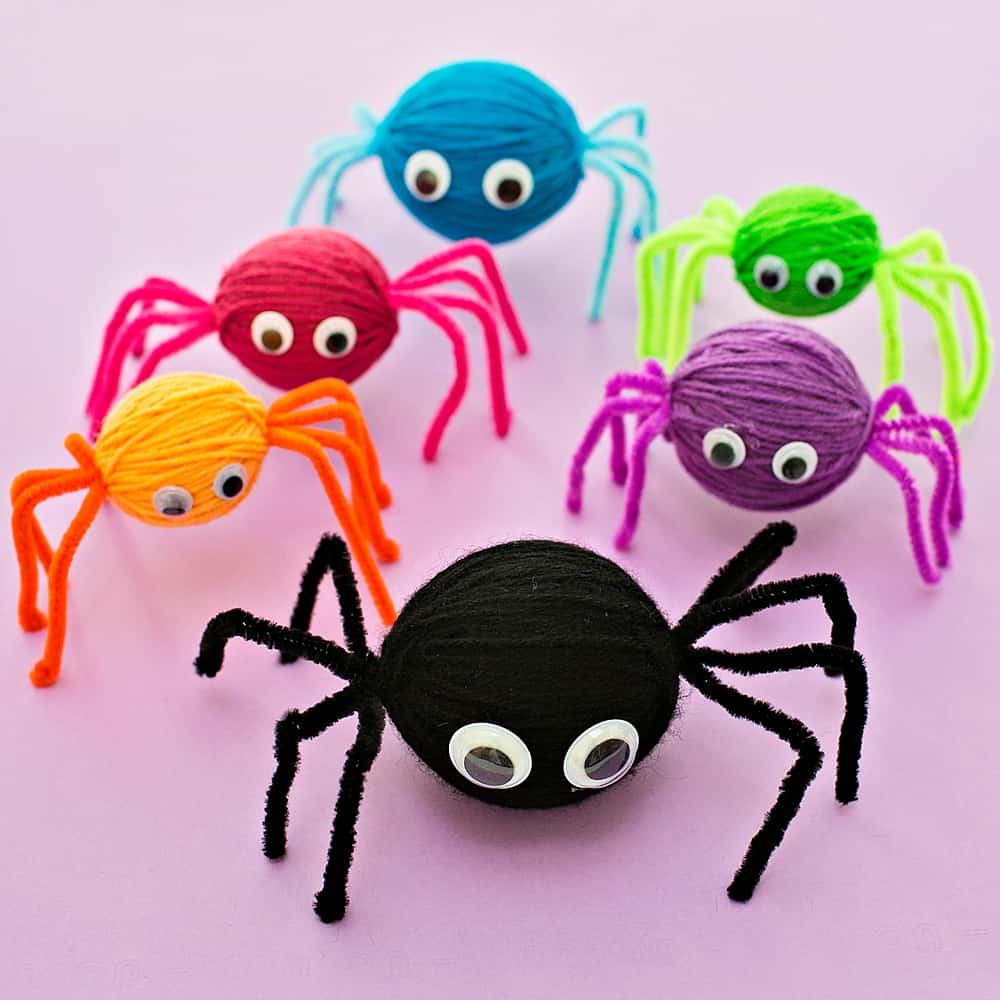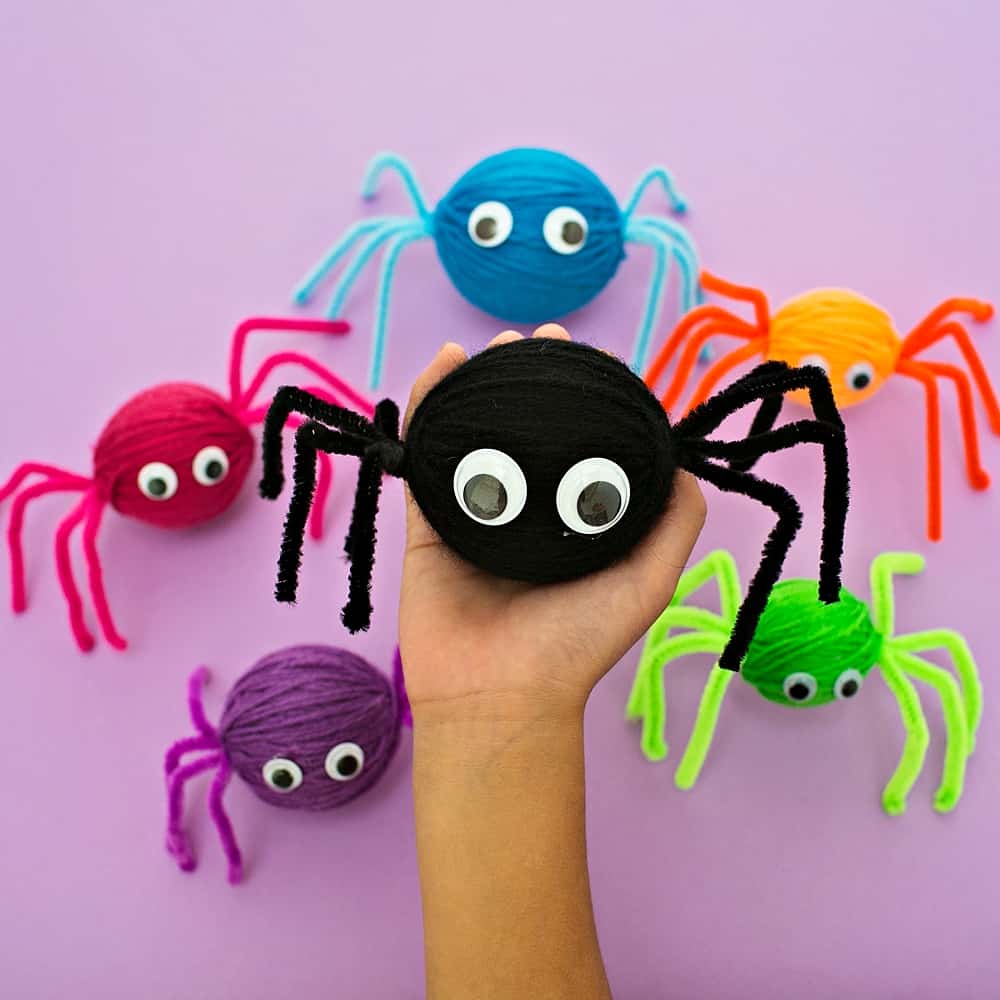 YARN SPIDER CRAFT – MATERIALS:
Styrofoam balls (various sizes)
Something slightly round and skinny to poke the sides of the balls (a wooden chopstick works well!)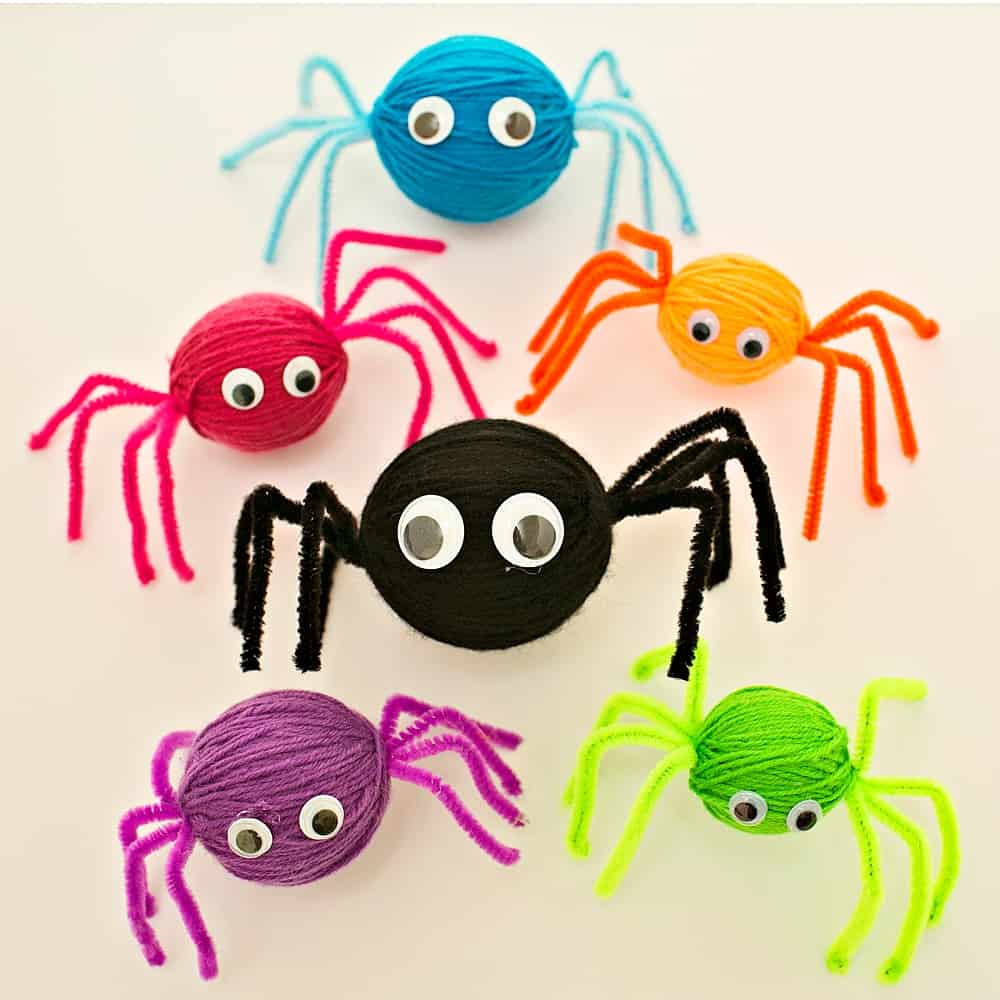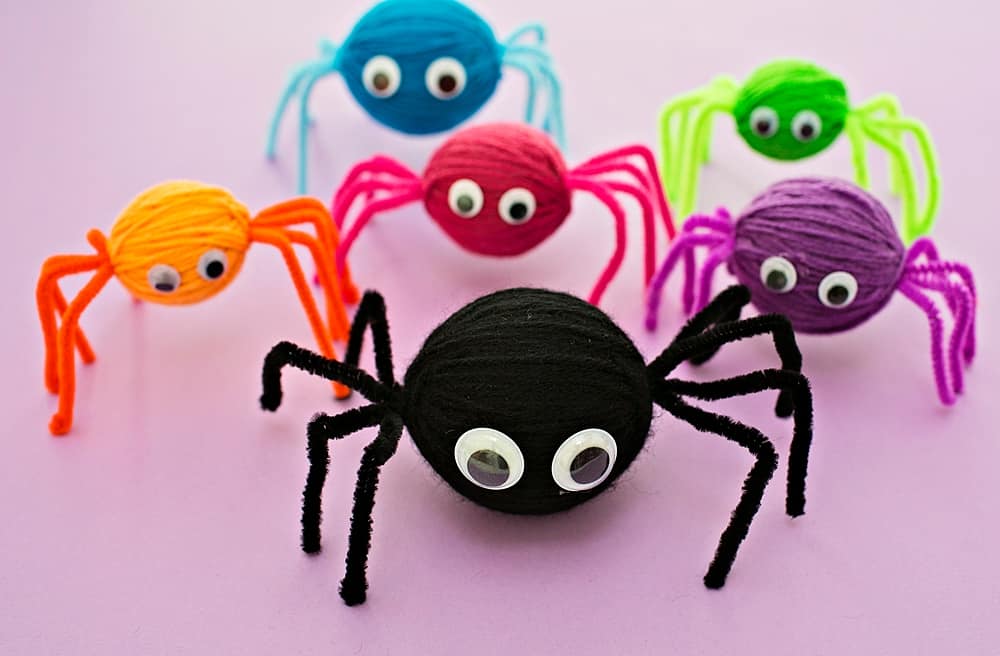 INSTRUCTIONS:
Step 1. Wrap yarn around your styrofoam ball. Once you're done, secure the yarn with a bit of hot glue.
Step 2. Take your skinny long object like a chopstick and pierce two holes, one on each side of your yarn ball.
Step 3. Insert your pipe cleaners (cut into "legs") you should have 4 legs per side.
Step 4. Glue on your googly eyes.
Admire your cute and colorful yarn spiders! Aren't they sweet? Totally not creepy at all. Make an entire family of them!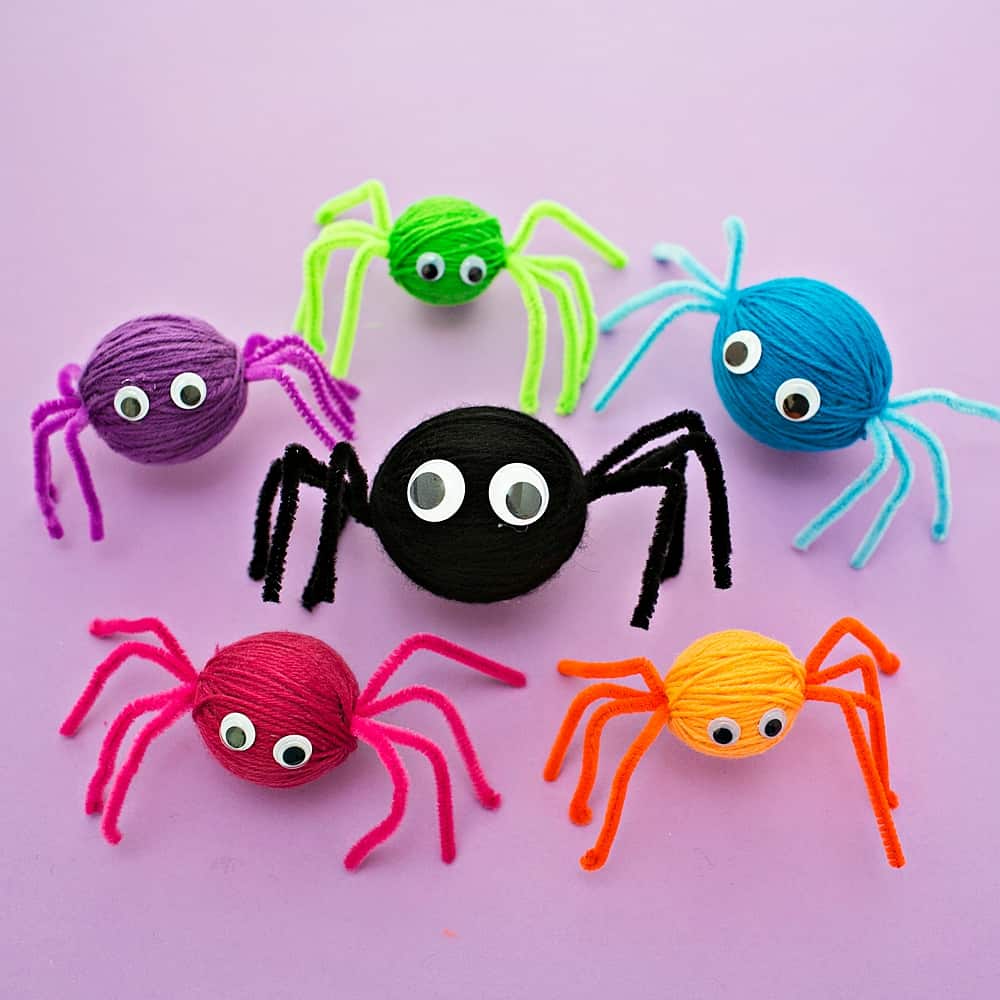 You never know where you might find these yarn spiders! They are the perfect touch to add to a Halloween garland, or use to hang on a spider mobile!
Check out more Halloween Crafts for Kids.
Check out the step by step video right below to see how easy it is to make these cute Yarn Spiders!
---
Disclosure: Some of the links in the post above are "affiliate links." This means if you click on the link and purchase the item, we will receive a small affiliate commission. Regardless, we give our promise that we only recommend products or services we would use personally and believe will add values to our readers.