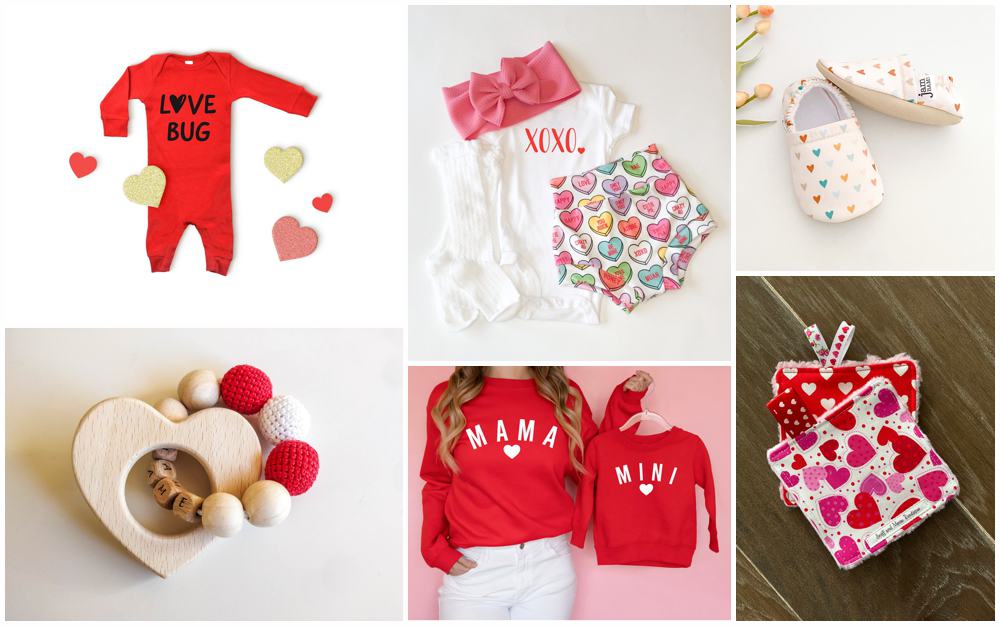 Photo Credit: Via Etsy
By using this site, you agree to our Terms of Use. This post may contain affiliate links. Read our disclosure policy. As an Amazon Associate I earn from qualifying purchases.
Follow us on Instagram for more fun ideas for kids!
These cute Valentine's Gifts for babies will have them looking the part to celebrate in all the Valentine's Day fun! Great gift ideas for babies!
When it comes to finding cute gift ideas for Valentine's Day, there are so many fun options to choose from. What I love about baby gifts is that they're cute, adorable, snuggly, and always given with love. It's no doubt that you'll be able to find some great gift ideas from the list below.
Not only are these gifts great for babies, but they're just so cute to look at, too. You can easily gift these gifts to moms and dads with newborns or moms and dads that are going to have a baby very soon.
Have fun sorting through the list of cute baby gifts below. There are so many adorable choices to choose from, it's going to be super hard to choose!
Adorable Valentine's Gifts for Babies
These cute baby gifts are in no order so make sure that you scroll through them all! I'm obsessed with all of them and can't wait to see the babies wearing and playing with them!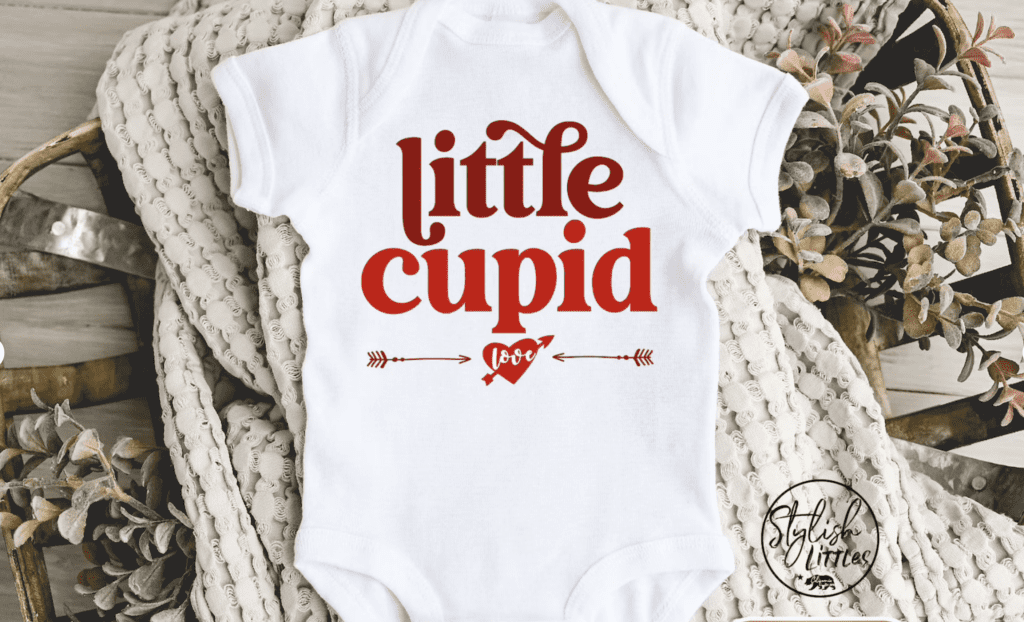 Photo Credit: Via Etsy
This onesie is perfect for their 1st Valentine's Day or great for pictures, too. Adorable to give as their first official gift to celebrate the day of love.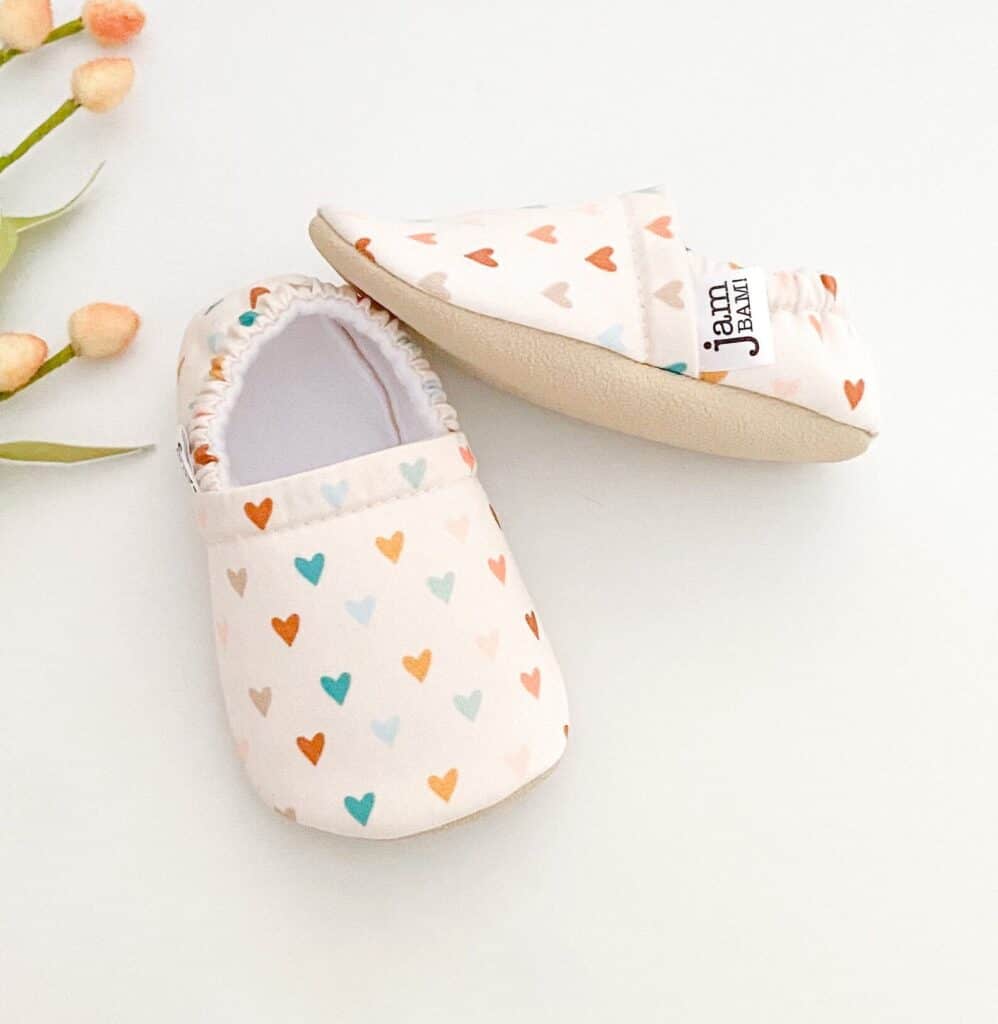 Photo Credit: Via Etsy
Baby feet are THE CUTEST but there's no denying that these booties are a must. If you're going to cover up those adorable baby toes, it might as well be with these heart moccasin booties! Cute, festive, and colorful.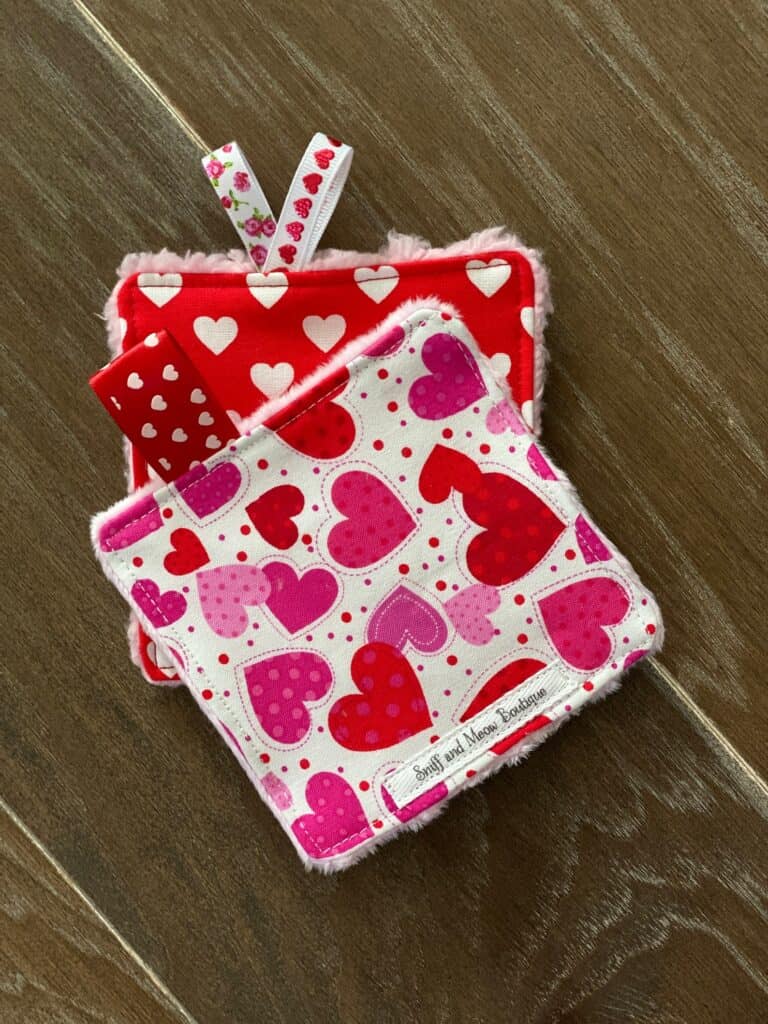 Photo Credit: Via Etsy
Babies love noise an exploring and all things sensory play! This Crinkle Toy is perfect for helping them hear noises and feel soft textures at the same time.
Since it's machine washable, it's great to keep clean so that it's ready for another day of baby slobbers and snuggles. A toy like this is great because it can be used at home or tossed in the diaper bag to have in the car and on trips, too.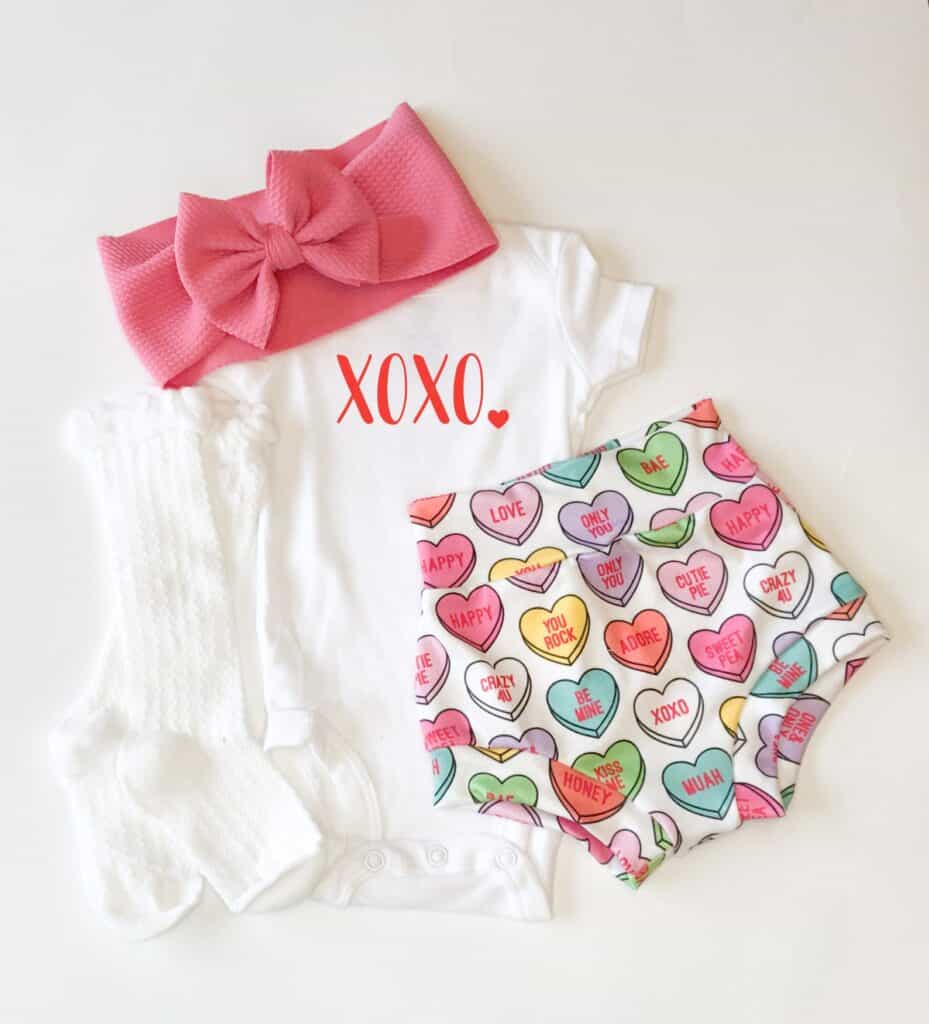 Photo Credit: Via Etsy
Holy moly, this set of baby bummies is so cute! The cute top and diaper cover are perfect for the day of love! They'll be picture-perfect in this adorable baby outfit.
This outfit would be super cute for a photoshoot on Valentine's Day as well.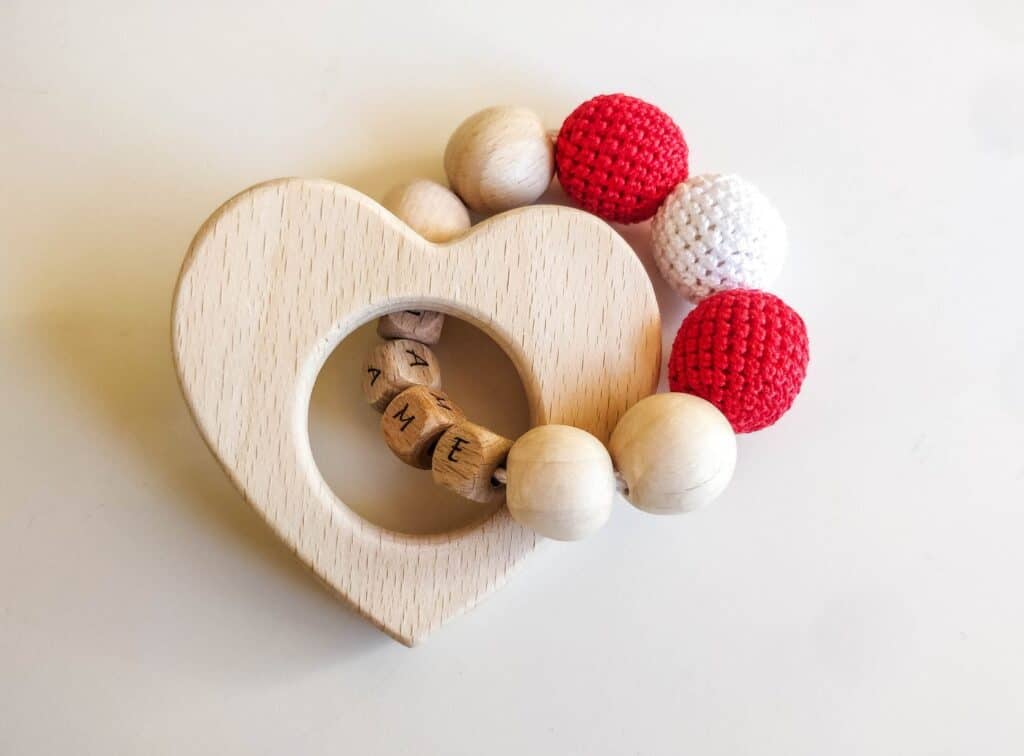 Photo Credit: Via Etsy
A cute wooden toy that is perfect for a baby. Made with wooden and crochet beads, this is one keepsake toy that will be made just for them!
Make sure that this is used with supervision so that the baby is safe.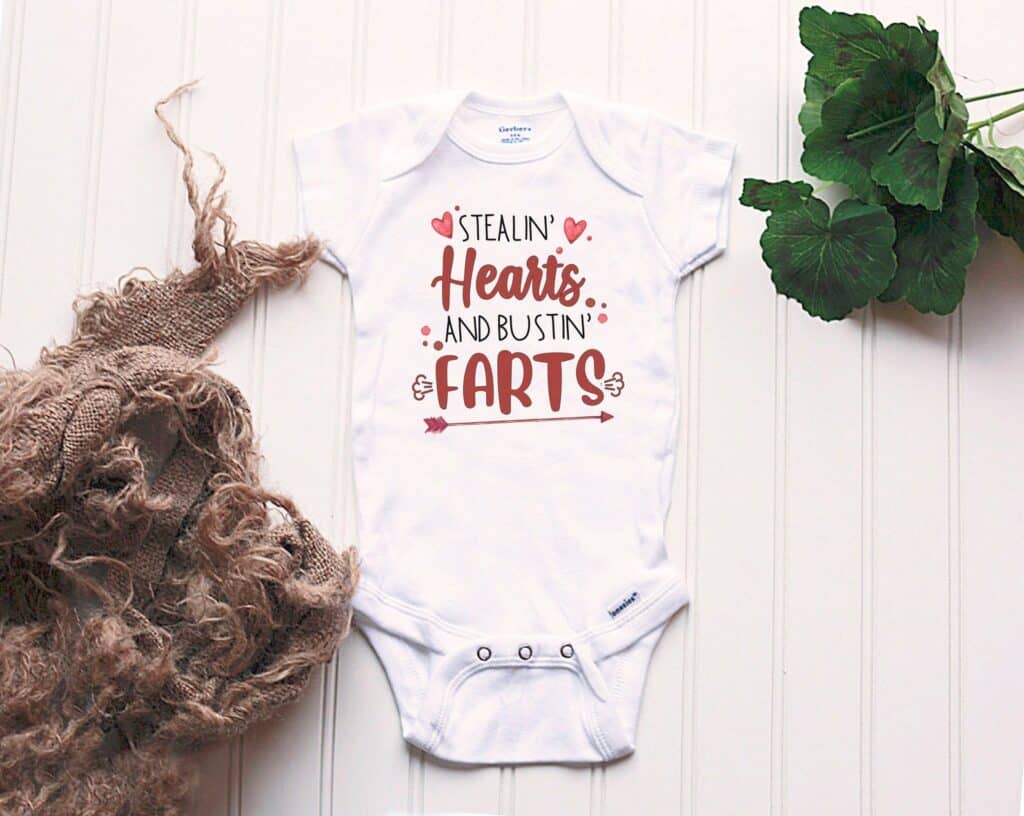 Photo Credit: Via Etsy
When it's true, it's true. Babies do a lot of both so you might as well have a onesie that says it all! This onesie can be for baby boys or baby girls and is sure to make everyone laugh!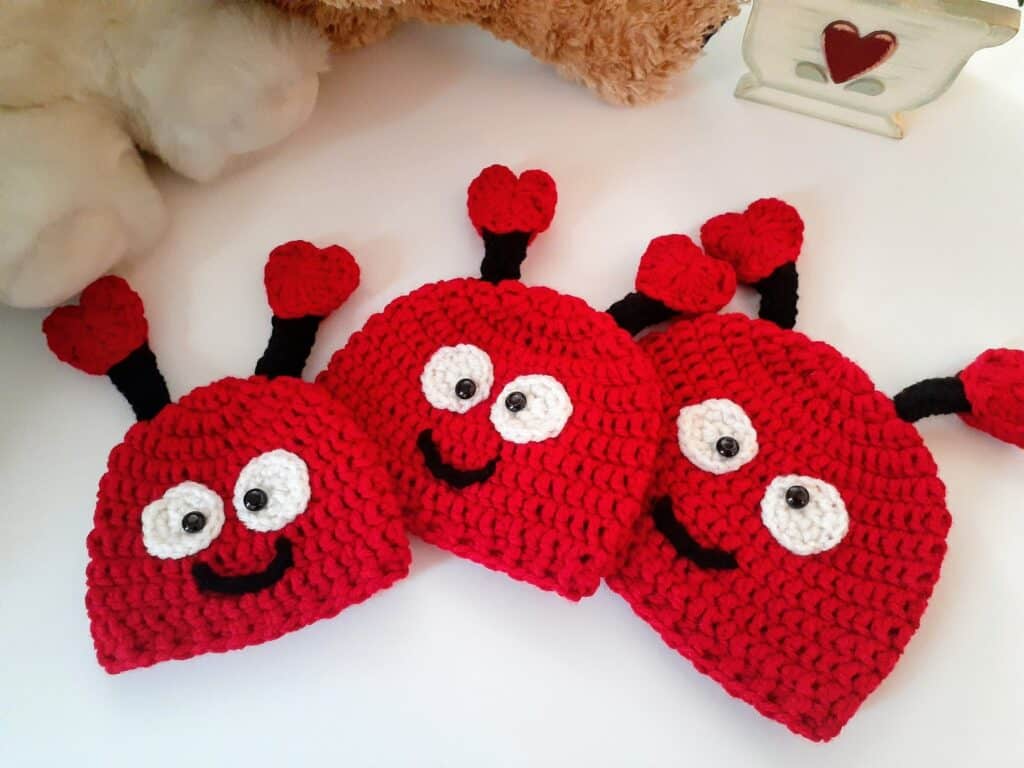 Photo Credit: Via Etsy
The cutest way to cover up the top of their head! This little beanie will bring a smile to your face and is something that they can easily wear all the time! This is great to have for newborn photos, too!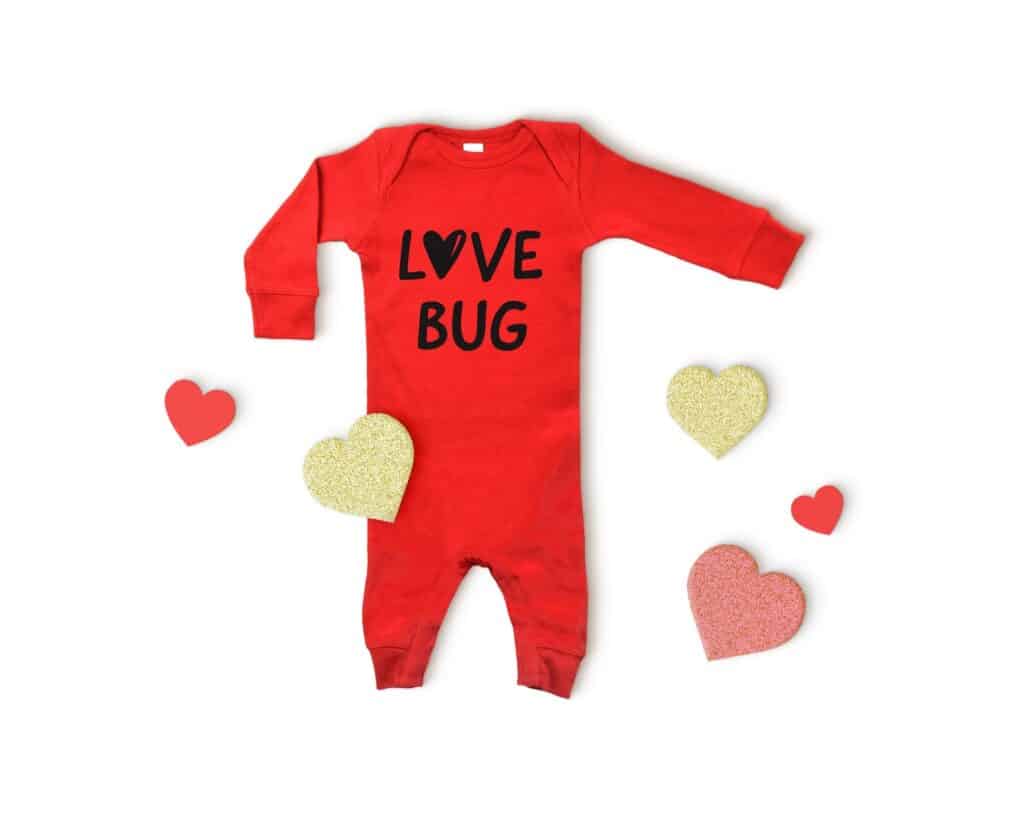 Photo Credit: Via Etsy
This is too cute to pass up! I think that this would be super adorable with the love bug beanie listed above! Talk about a great way to cover them in head to town in red! It just might be the cutest baby outfit for Valentine's Day!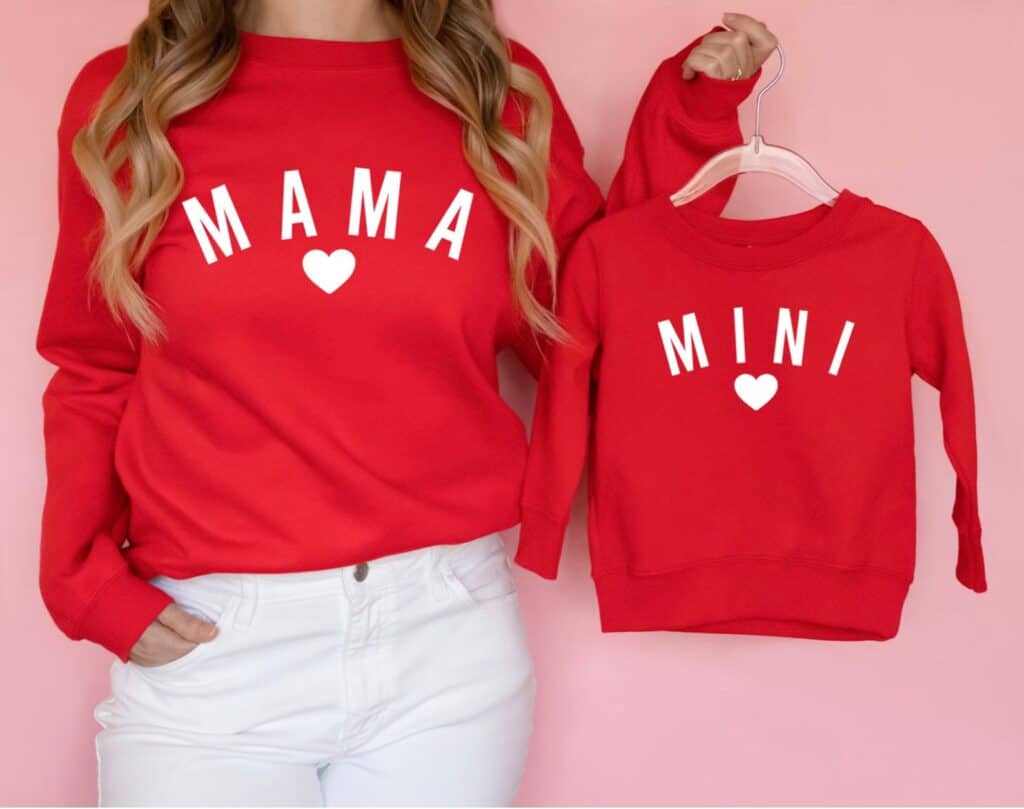 Photo Credit: Via Etsy
Matching clothes are always a winning choice. Not only does this create the perfect outfit for Valentine's Day but it also gives you a comfy sweatshirt that you can wear and match in all year long!
They're red in color but that doesn't mean that they're only to be worn on Valentine's Day. I say matching daily is a must, so go for it!
Have fun with any of these cute Valentine's Gifts for babies!
I told you that there were a ton of great choices to pick from – I couldn't possibly narrow it down myself. What I really enjoy about these gift ideas is that they give a wide variety from things to wear to things to feel and see – and to me, giving options is a great way to give gifts.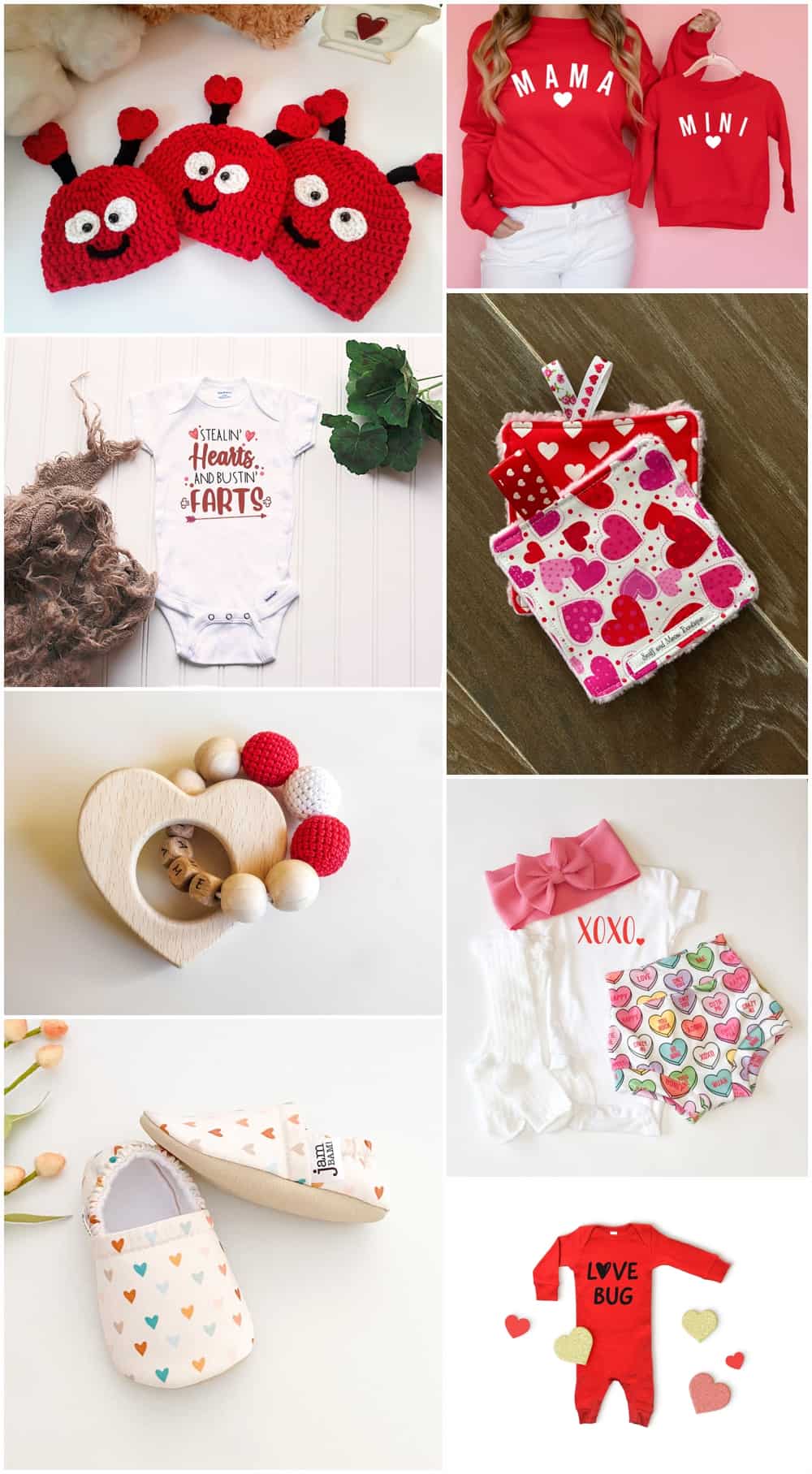 Photo Credit: Via Etsy
IF YOU LIKED THESE VALENTINE'S GIFTS FOR BABIES, YOU MIGHT ALSO LIKE