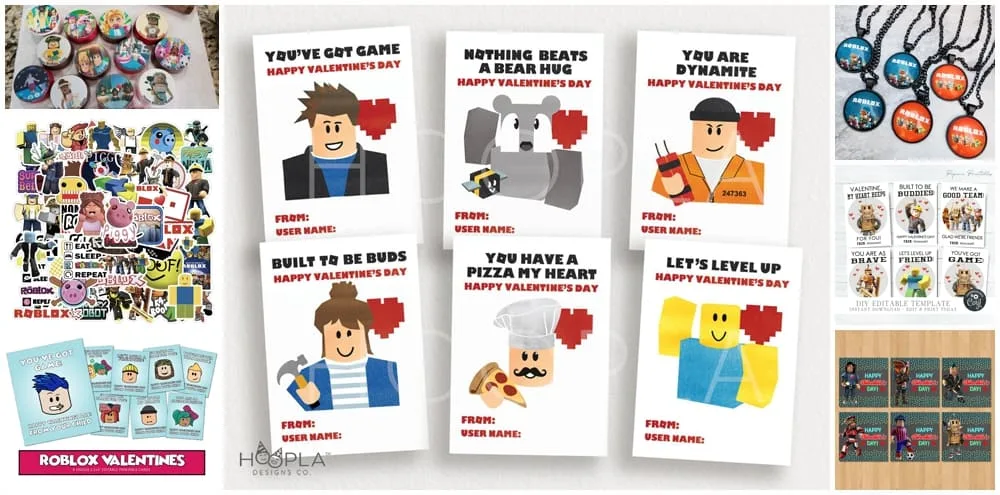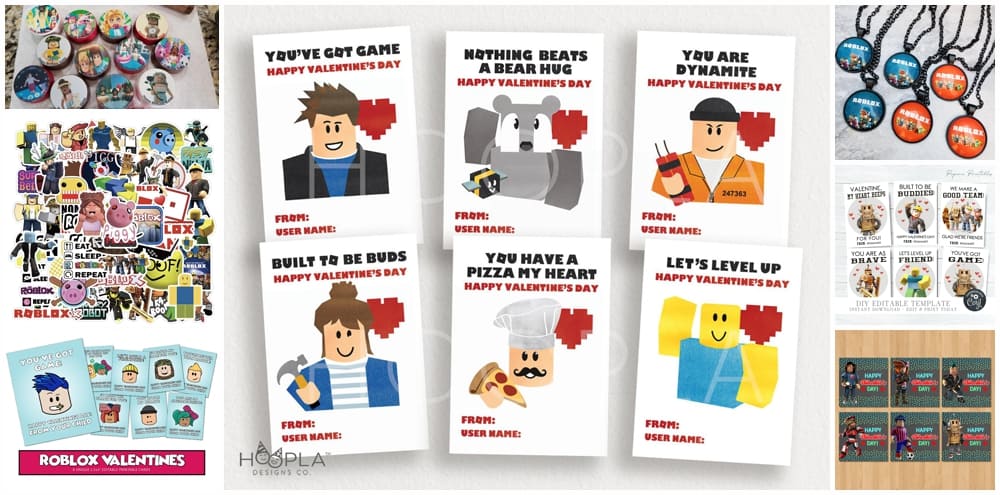 Photo credit: via Etsy
By using this site, you agree to our Terms of Use. This post may contain affiliate links. Read our disclosure policy.
Follow us on Instagram for more fun ideas for kids!
If your kids are huge Roblox game players and fans they will love these adorable and creative Roblox Valentines!
Calling all Roblox players – we've got the cutest round-up of Roblox Valentines for Kids! Like Among Us, Roblox is a popular online game for kids where you can create your own character and then explore user created 3D worlds. The characters in the game are designed by people so there are lots of fun and interesting characters in the world of Roblox. Because of all the different versions of characters, they make for fun and creative Valentine cards and treats! Here we give you a great list of fun ideas for your Valentine gifting needs.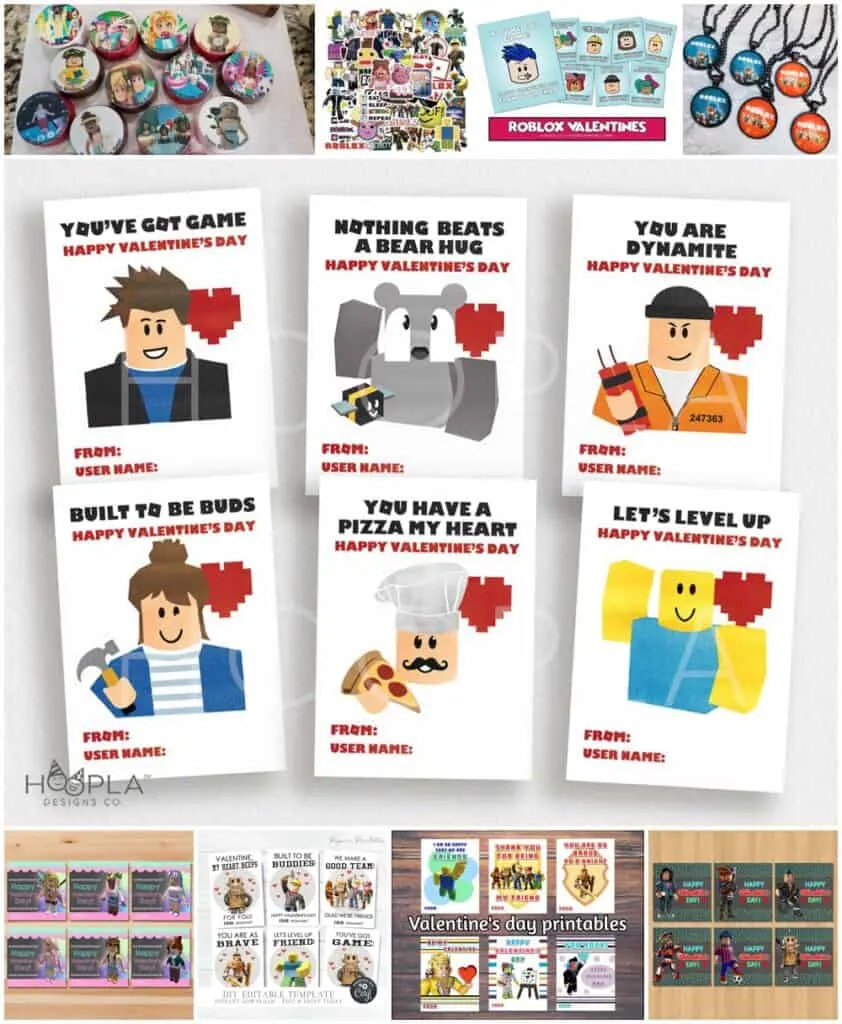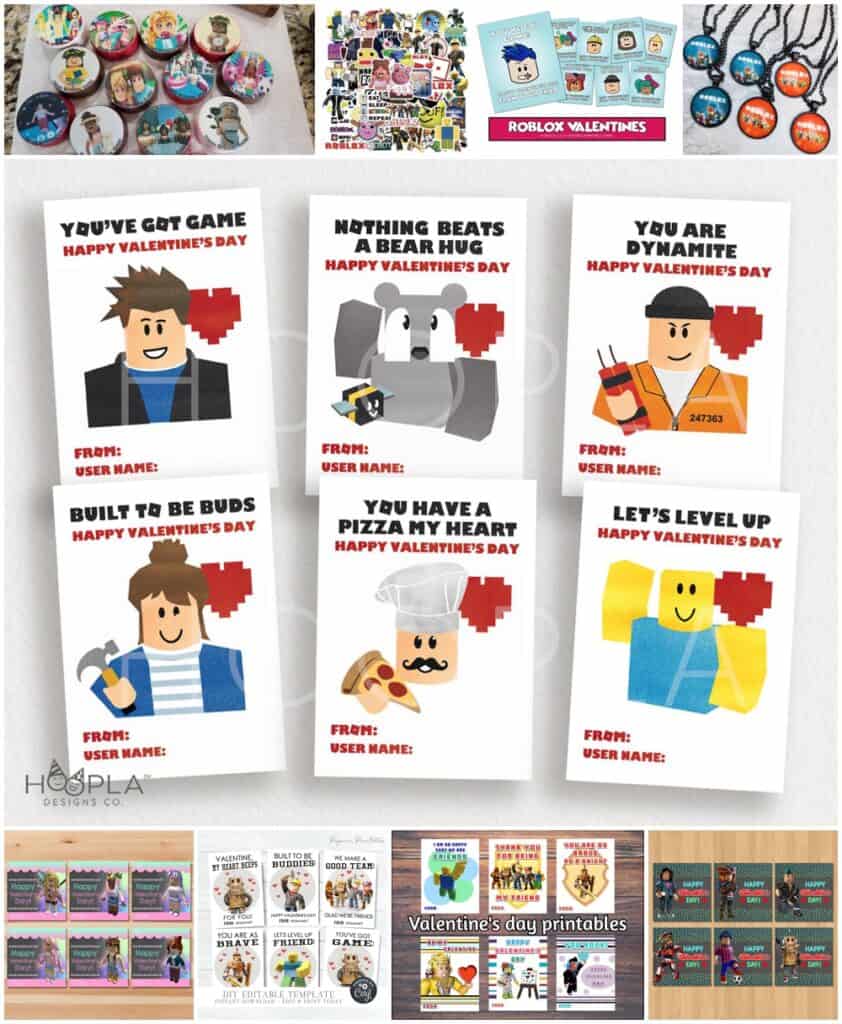 Photo credit: via Etsy
Click on the links below to take your to the listing description.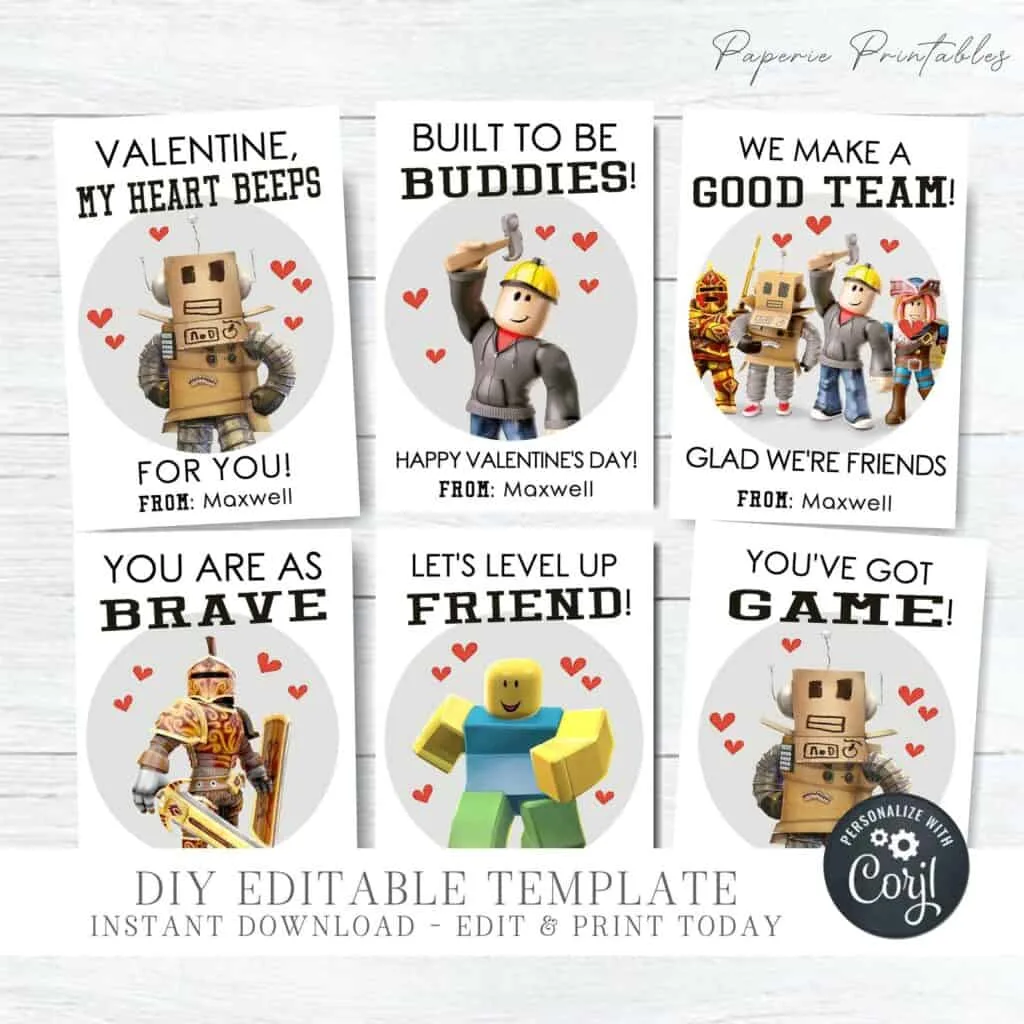 Photo credit: via Etsy
A set of 6 different styled cards to be printed at home. These are customizable and you can add your child's name once you receive the file.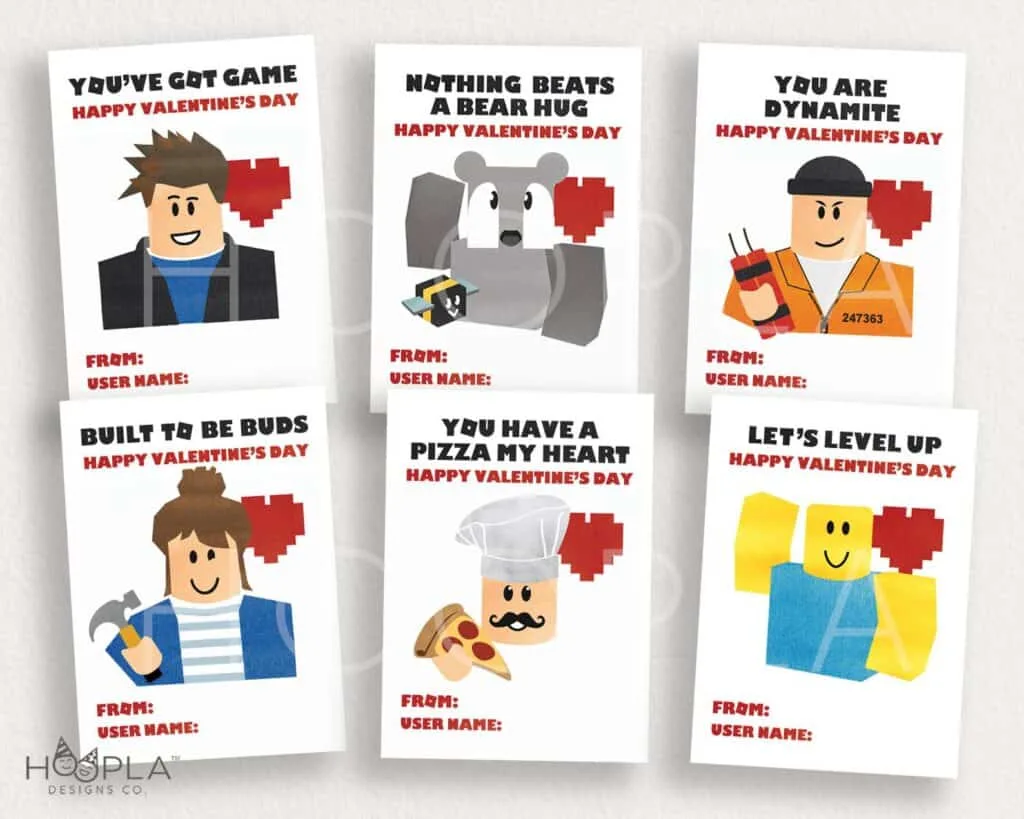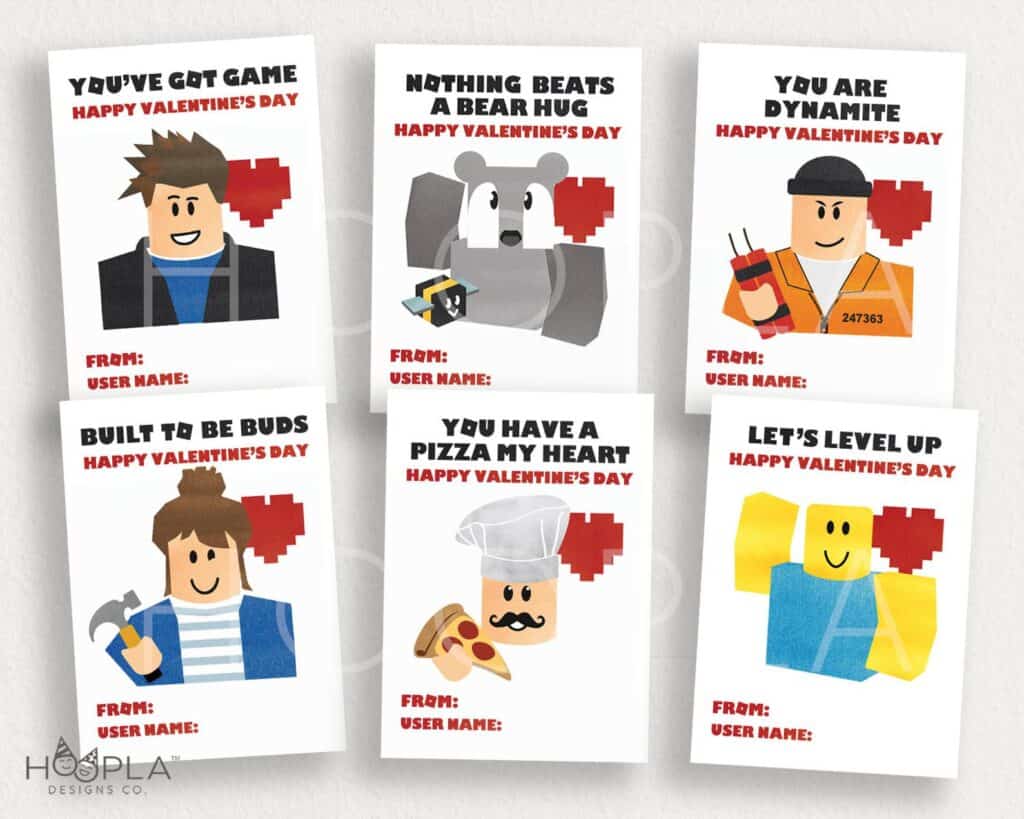 Photo credit: via Etsy
These have great graphics and fun sayings such as "You got Game" and "Let's Level Up". This file comes with 6 different designs.
Photo credit: via Etsy
A fun twist on the typical Valentine, these are to be placed on juice pouches. They say Happy Valentine's Day and can either be printed at home or mailed to you.
Editable Roblox Printable for Valentines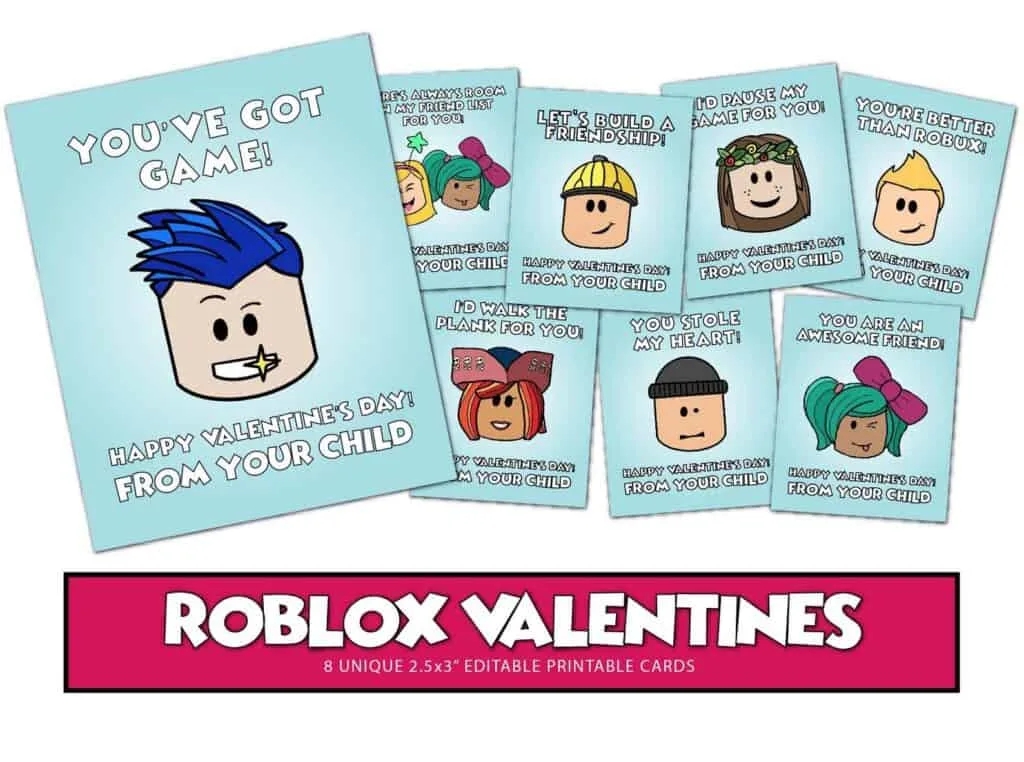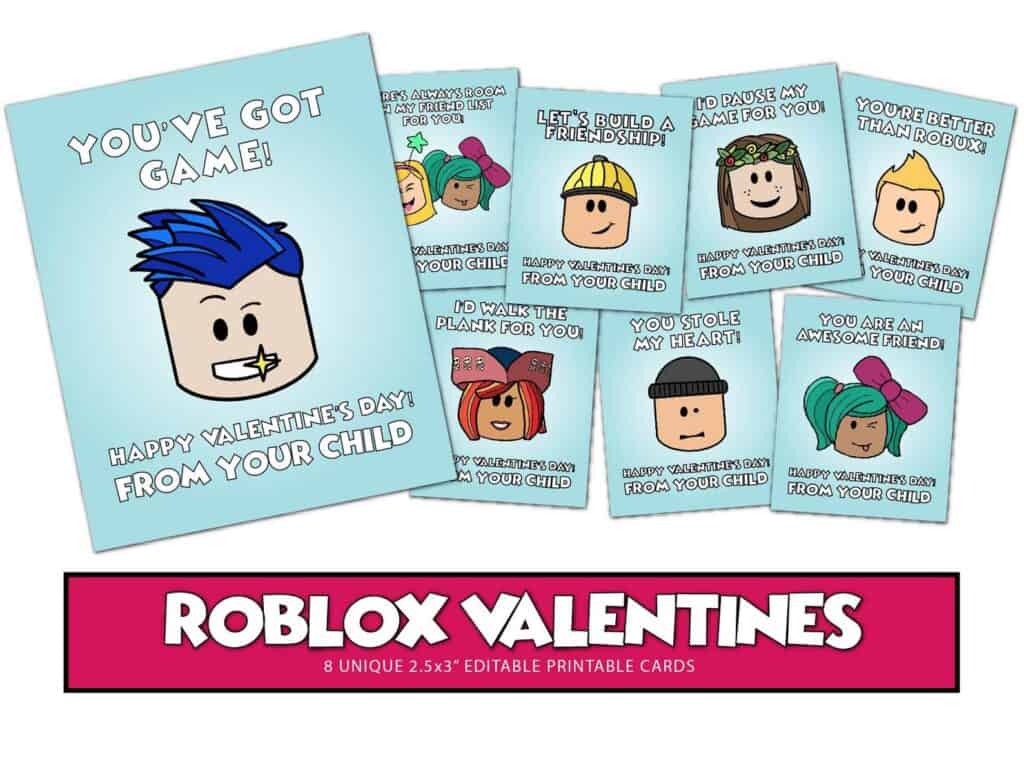 Photo credit: via Etsy
A set of printables for the entire class including the teacher. When you receive this file, you can add your student's name to make it more personalized.
Chocolate covered Roblox Oreos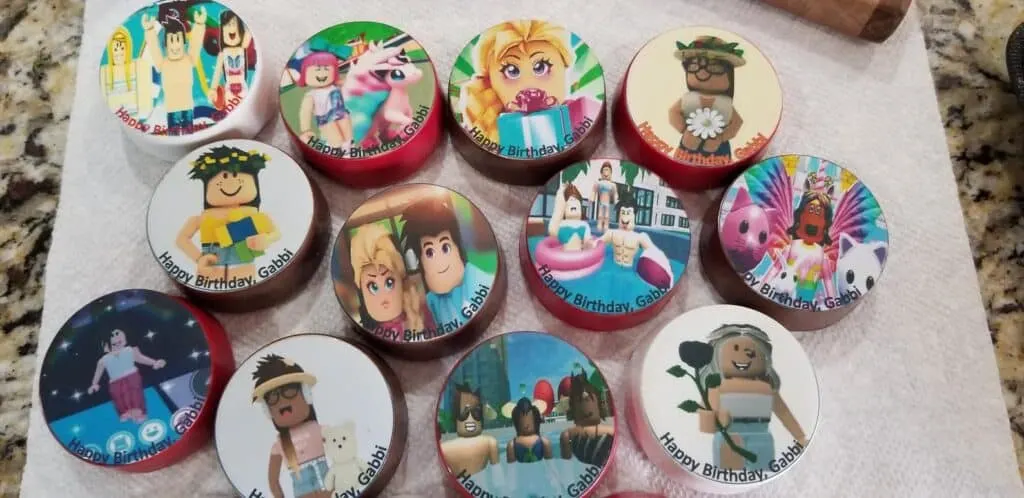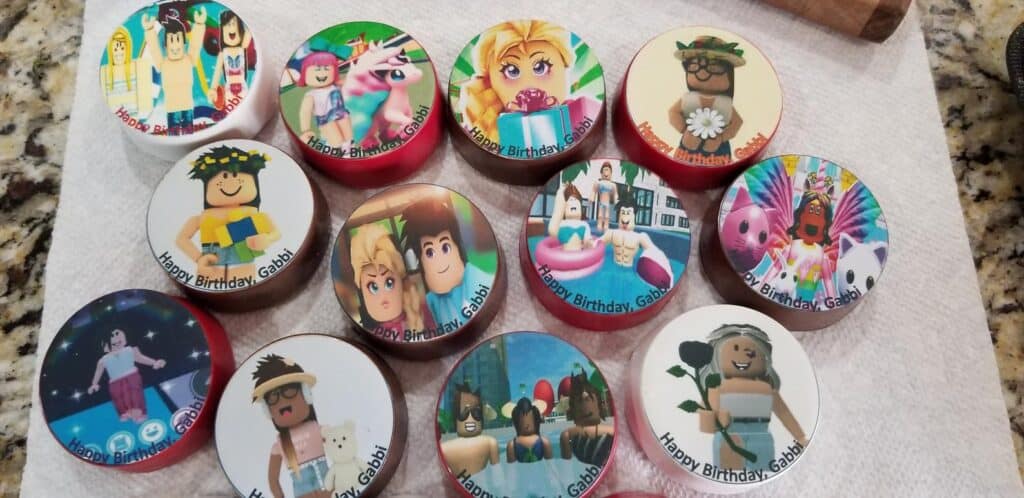 Photo credit: via Etsy
A super fun chocolate covered oreo with a Roblox design. What a neat treat and they look amazing. They come in a set of 12.
Various Roblox bracelet trinkets
Photo credit: via Etsy
This vendor has it all. From bracelets to necklaces and sticker packs, all of your Roblox treats in one spot.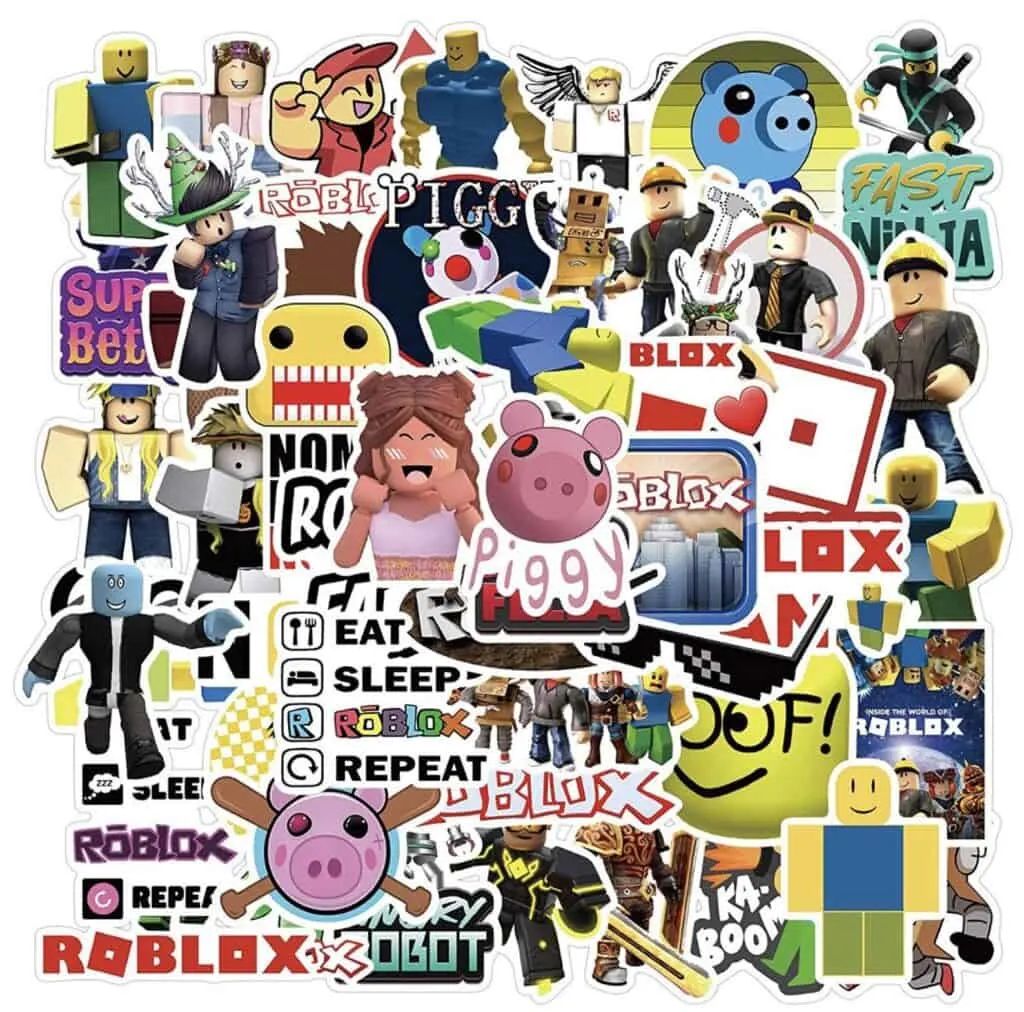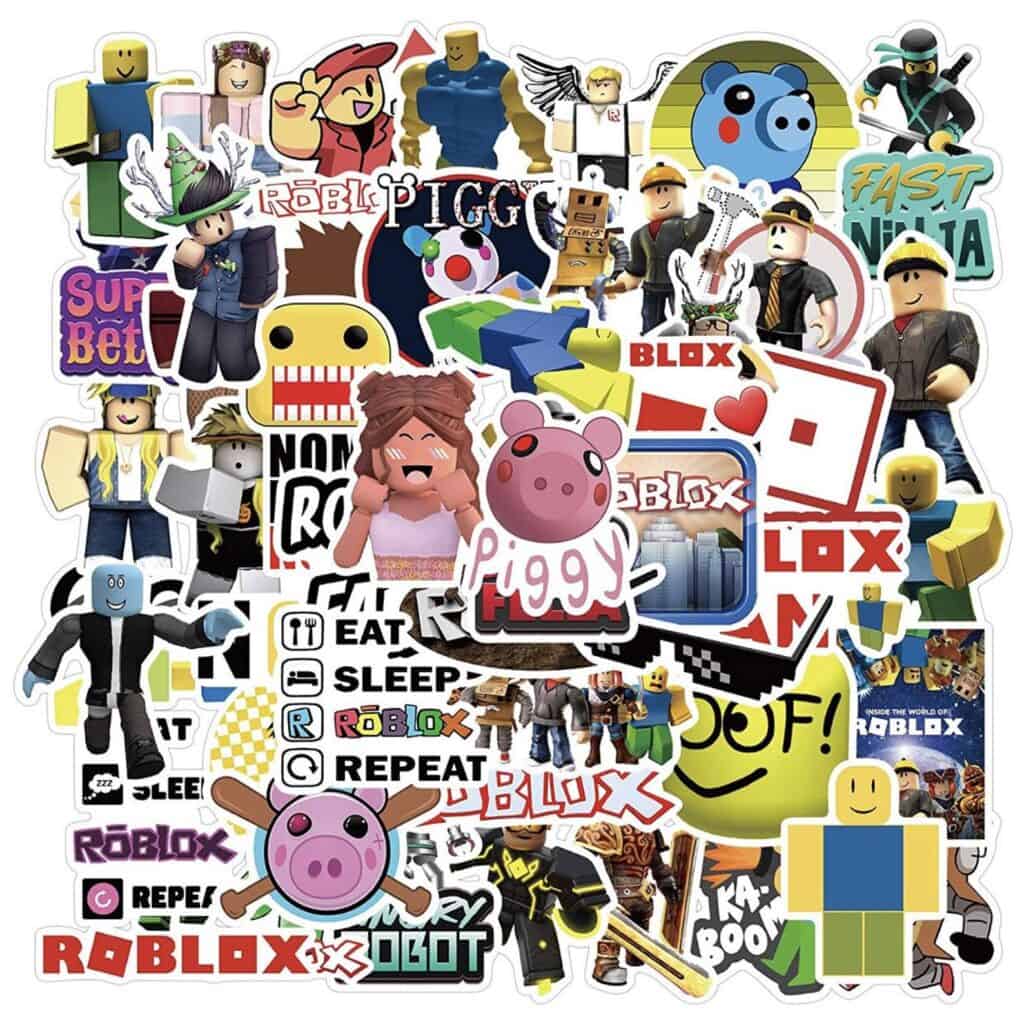 Photo credit: via Etsy
These colorful stickers are great for a treat to give with your Valentines. You can choose from various quantities of stickers in random packs.
Bright colored Roblox Valentine printable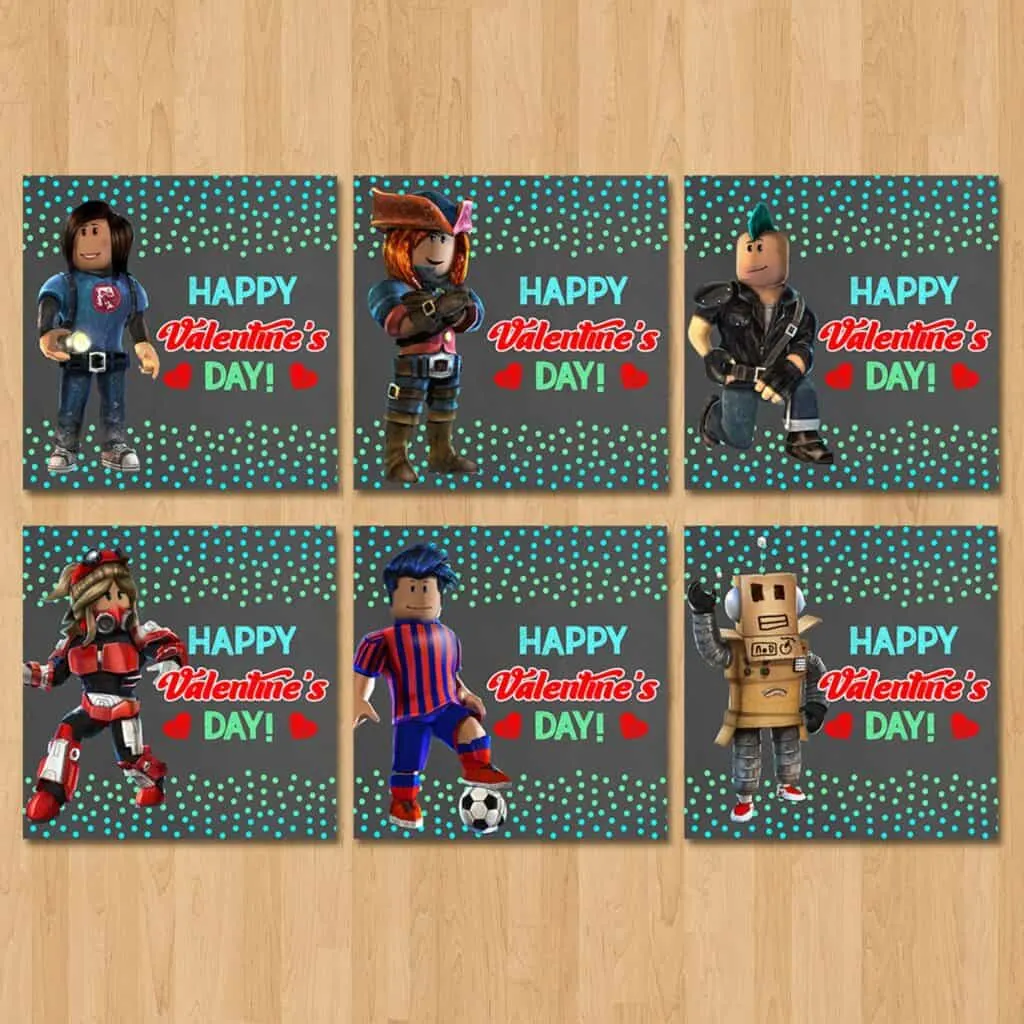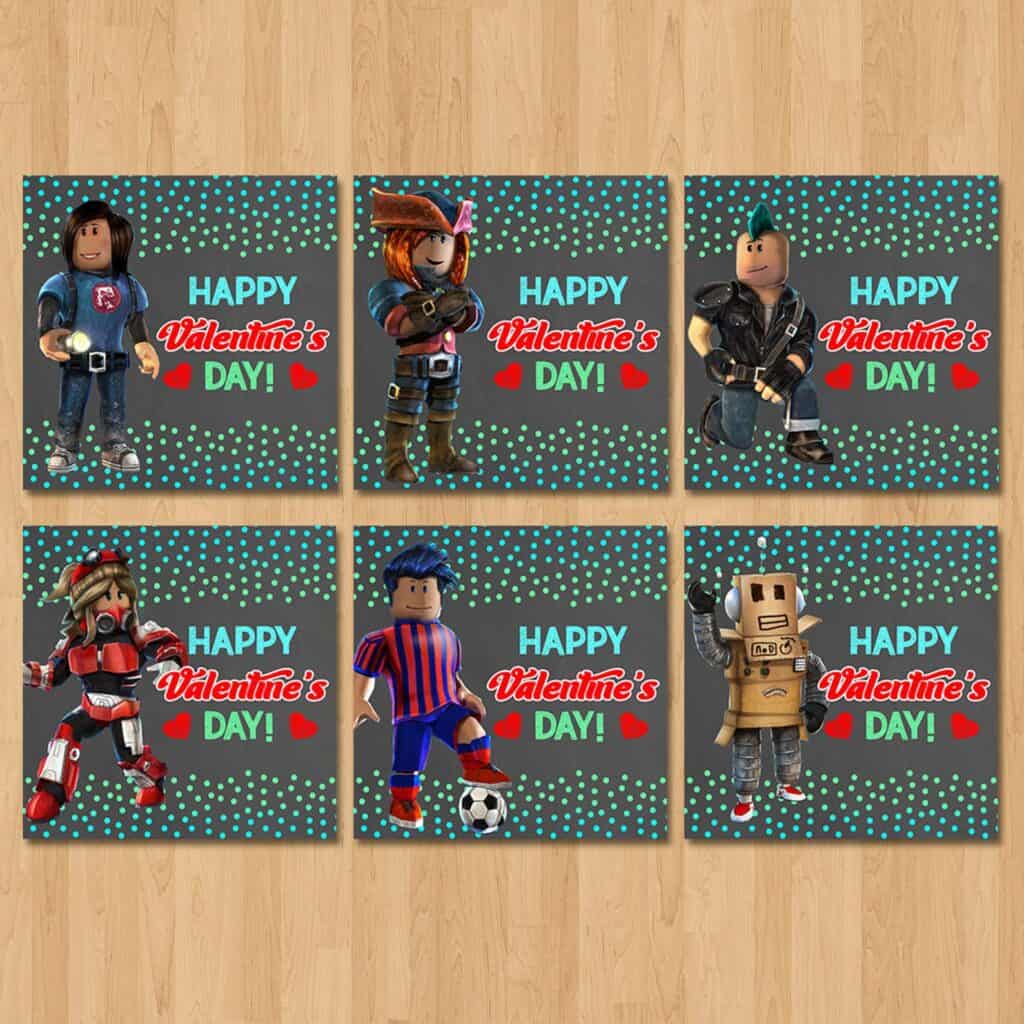 Photo credit: via Etsy
Red and teal on a gray background, these printables are fun for the Roblox fan. They have 6 different characters and are to be printed at home.
Fun graphics printable Valentines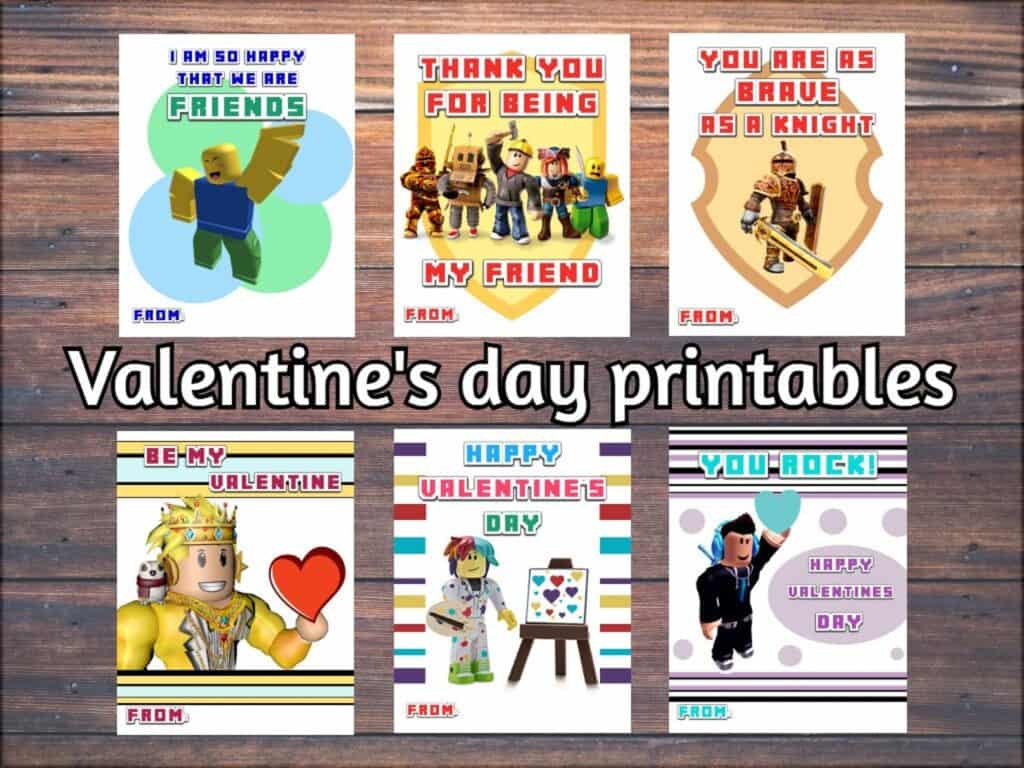 Photo credit: via Etsy
Fun art with Valentine sayings such as You Rock and Thank you for Being My Friend. These printables come with 3 colorful designs.
Pastel set of Roblox Valentines Digital Download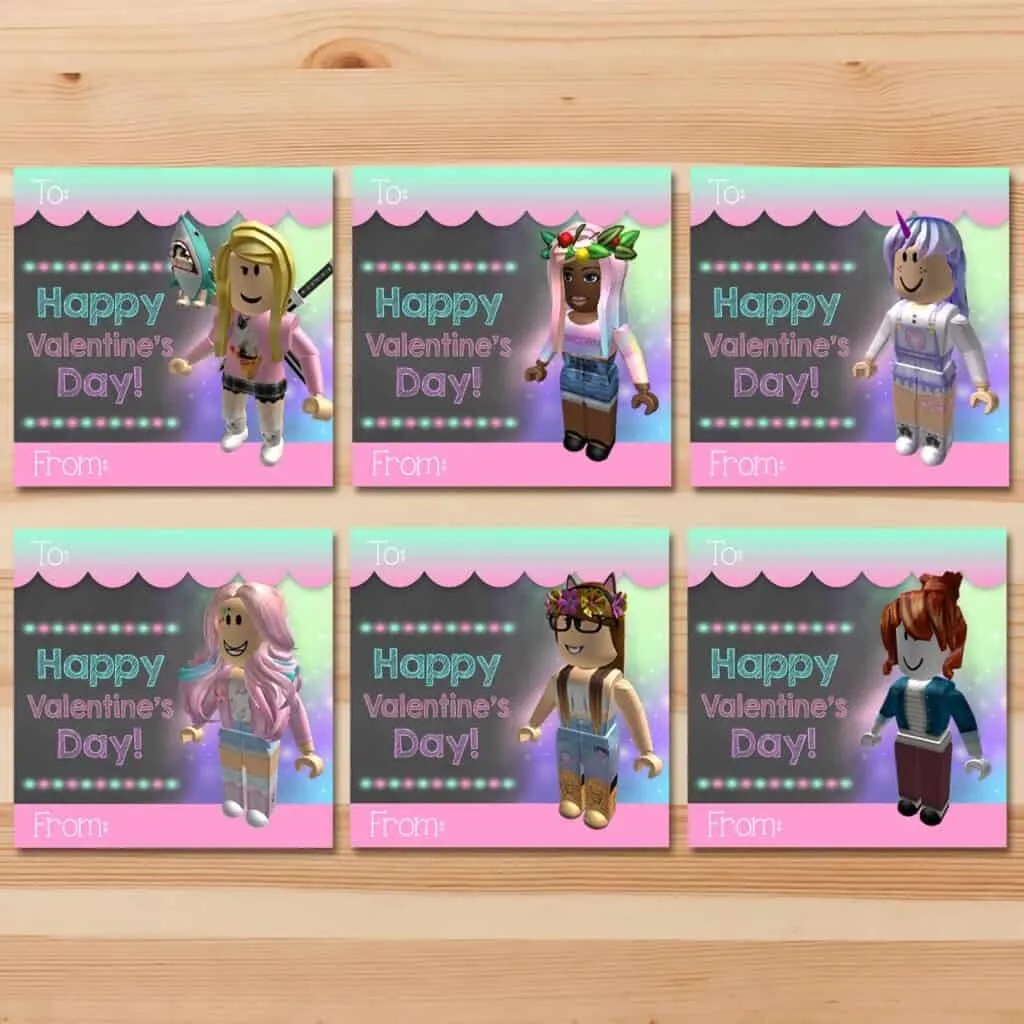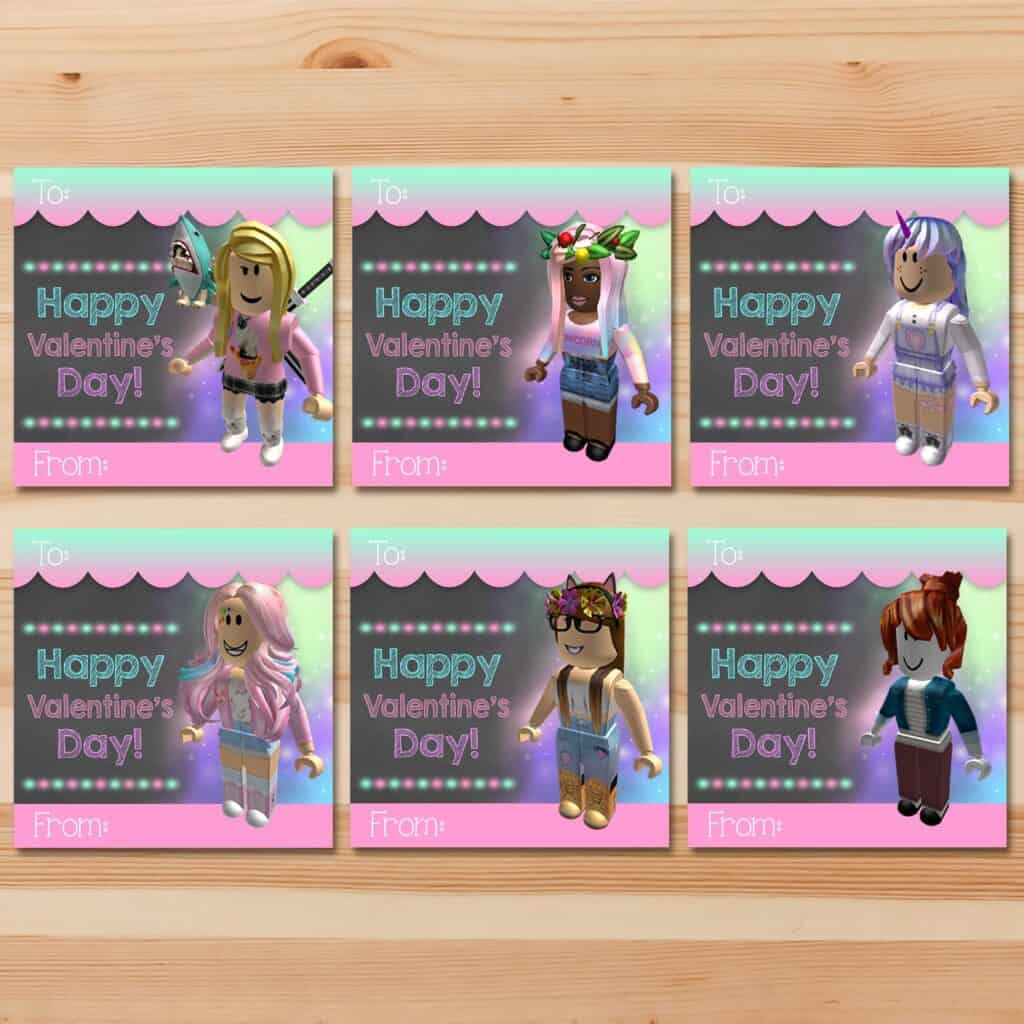 Photo credit: via Etsy
These pastel pink, purple and teal colored Roblox Valentines come with 6 designs and feature female Roblox characters. These are 3×3 inches and come ready to print at home.
You Might Also Like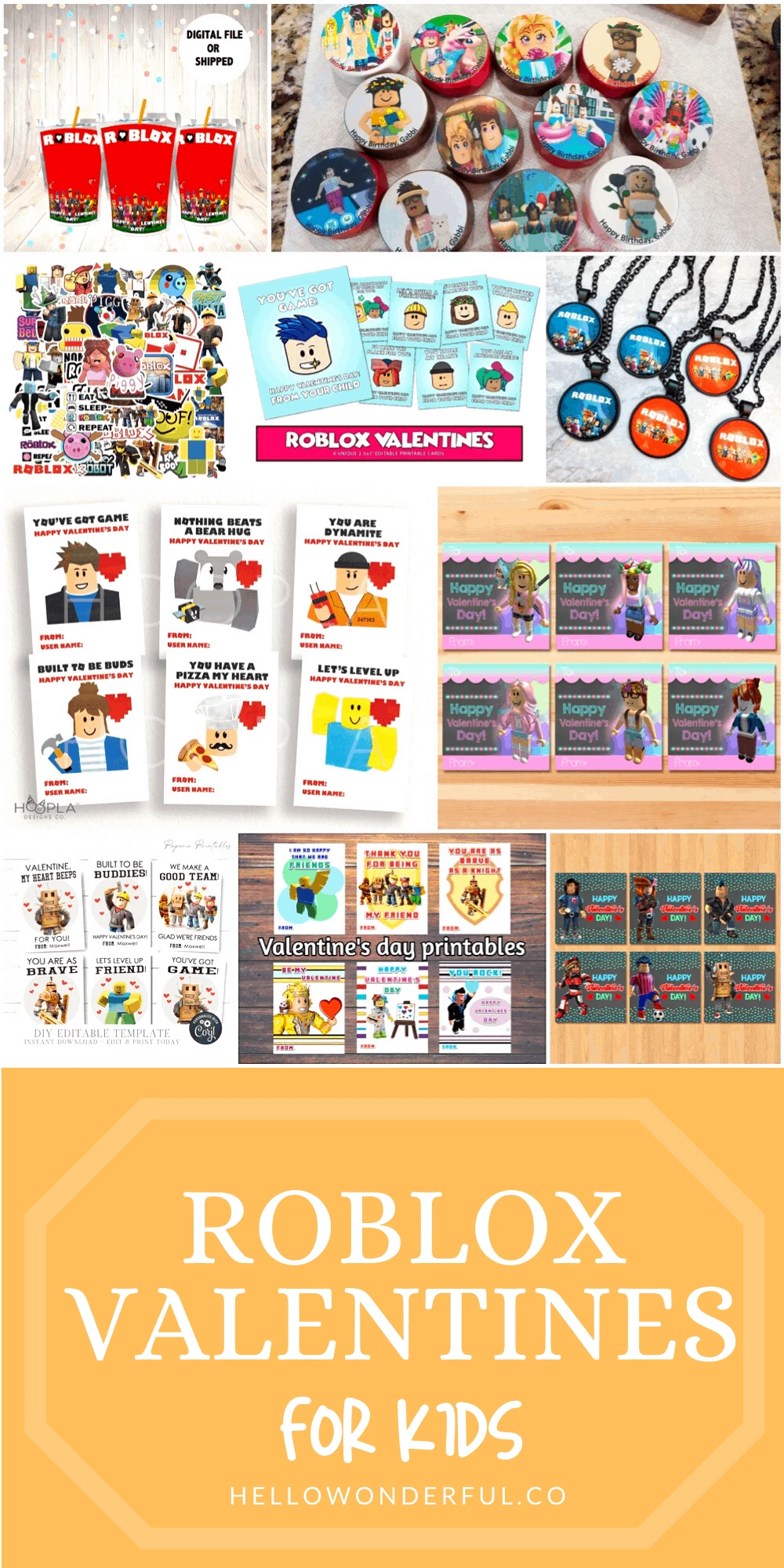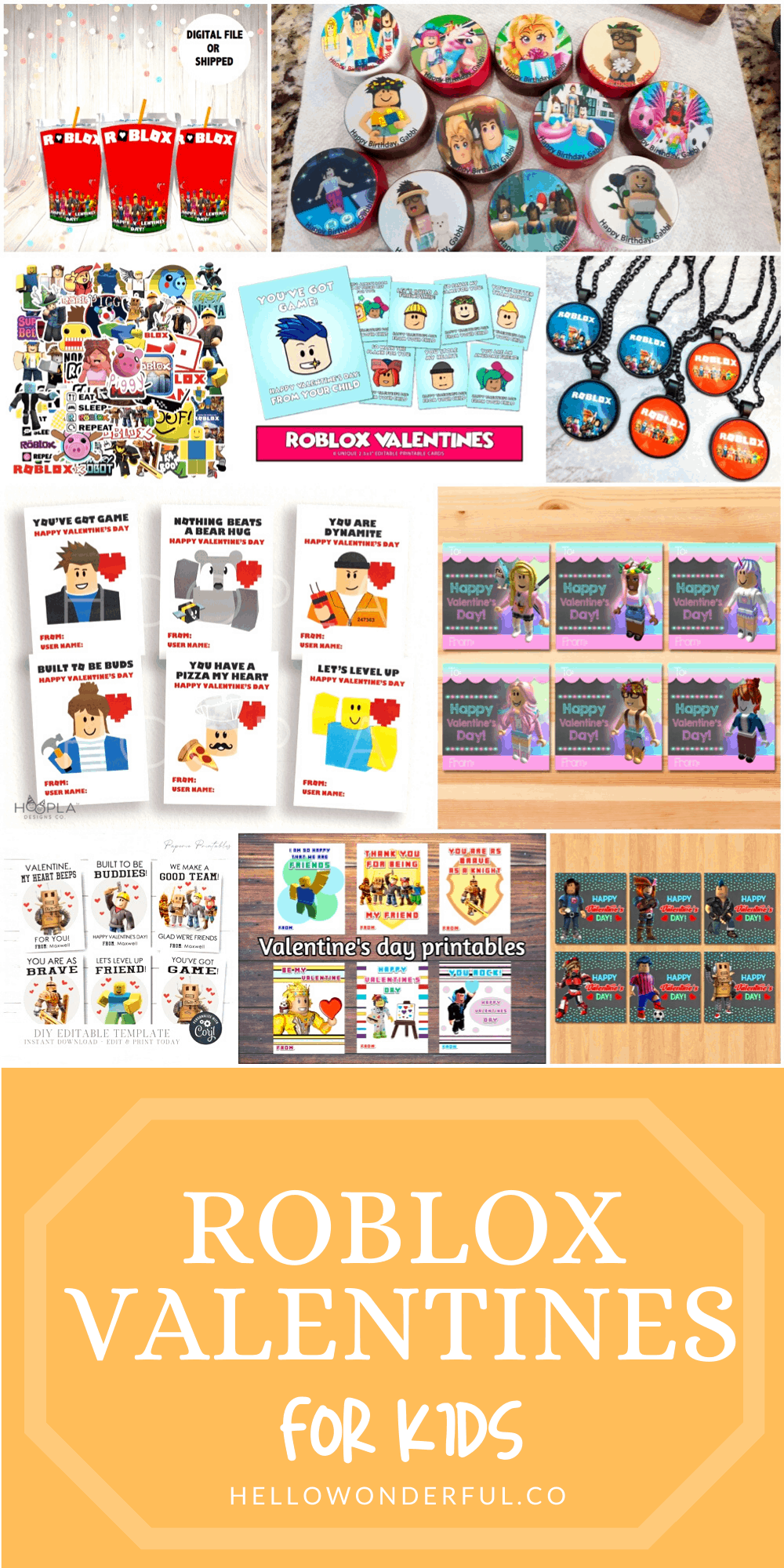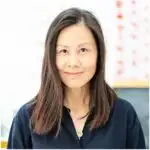 Agnes Hsu is a mom of three and has been inspiring parents and kids to get creative with easy activities and family friendly recipes for over 10 years. She shares her love for creative play and kids food to her 2MM+ followers online. Agnes' commitment to playful learning and kindness has not only raised funds for charity but also earned features in prestigious nationwide publications.