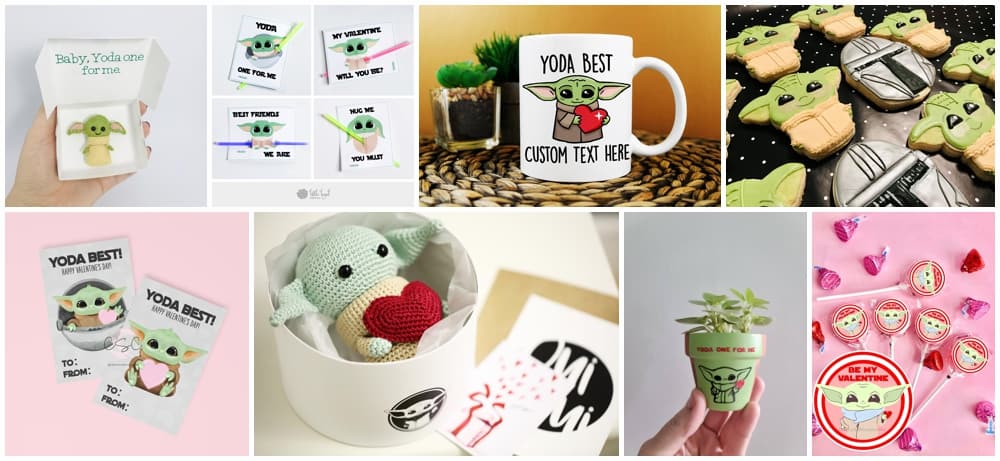 By using this site, you agree to our Terms of Use. This post may contain affiliate links. Read our disclosure policy.
Follow us on Instagram for more fun ideas for kids!
Cutest Baby Yoda Valentines for Kids – Baby Yoda Best! Your kids really are the best and so why not tell them with these cute Yoda gifts!
Yoda has been popular since he made his on screen debut in Empire Strikes back in 1980, but his latest screen appearance in the Mandalorian as Grogu, or more lovingly referred to as Baby Yoda has hearts melting. With his large ears and big eyes, he's the perfect Valentine character.
Here's a roundup of different types of Baby Yoda Valentine's gifts for kids which include everything from cookies to mugs and it's just smile inducing. We have a really fun interactive Baby Yoda card with a free printable that can be colored or decorated too!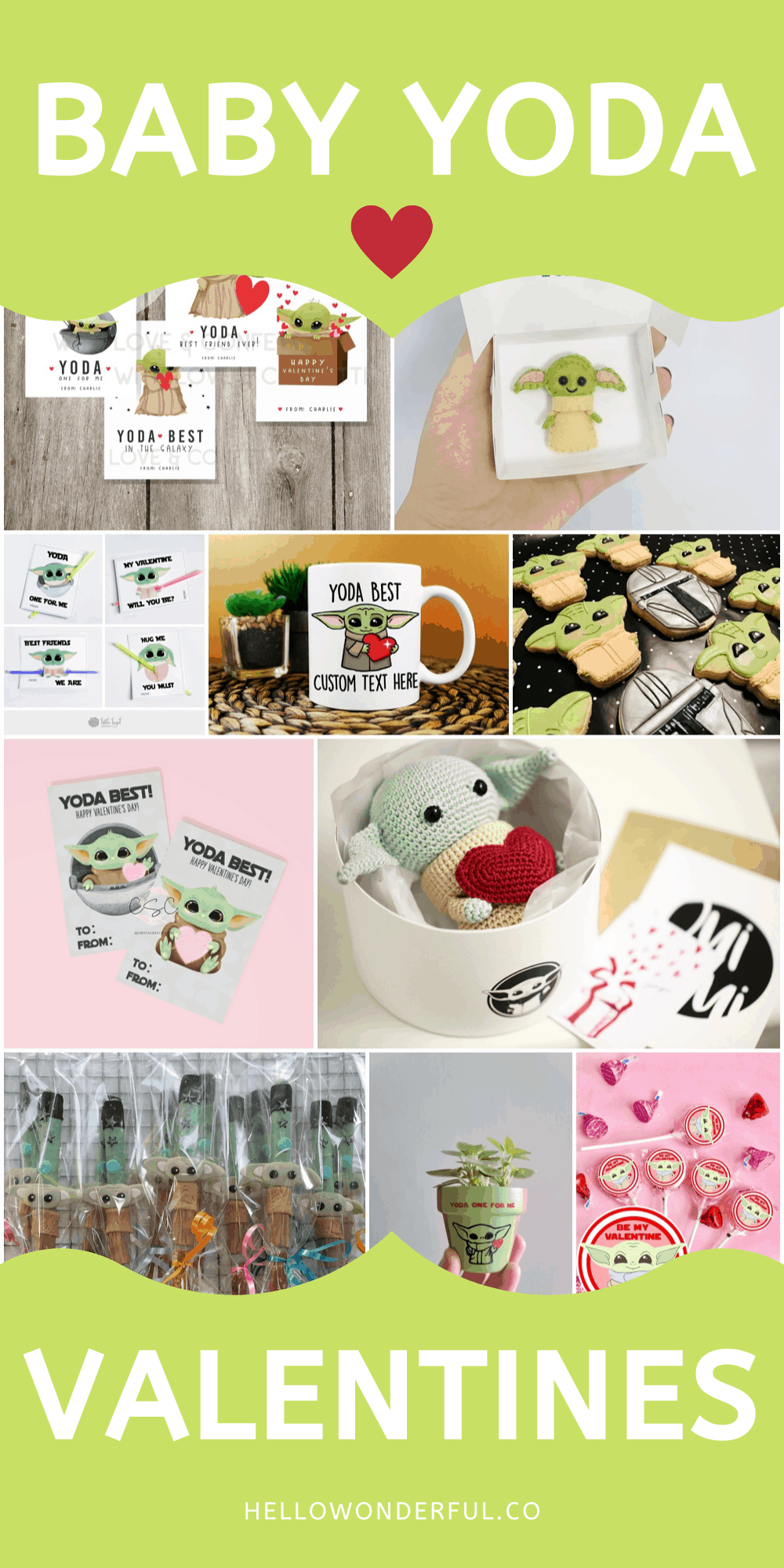 Check out the Valentine gifts below by clicking on each link to see more.
Photo Credit: Via Etsy
As far as Baby Yoda gifts, who doesn't like sweets on Valentine's Day? This more than adorable Baby Yoda cookie is all about the details with his cute smile and cartoon eyes, he's a real treat. You have your choice of lemon or sugar cookies for this cute Grogu.


Photo Credit via Etsy
Plush toys are always a favorite, but this takes it a step further with a creative crochet Yoda holding a crochet heart. The red heart makes this the ideal for your favorite Valentine.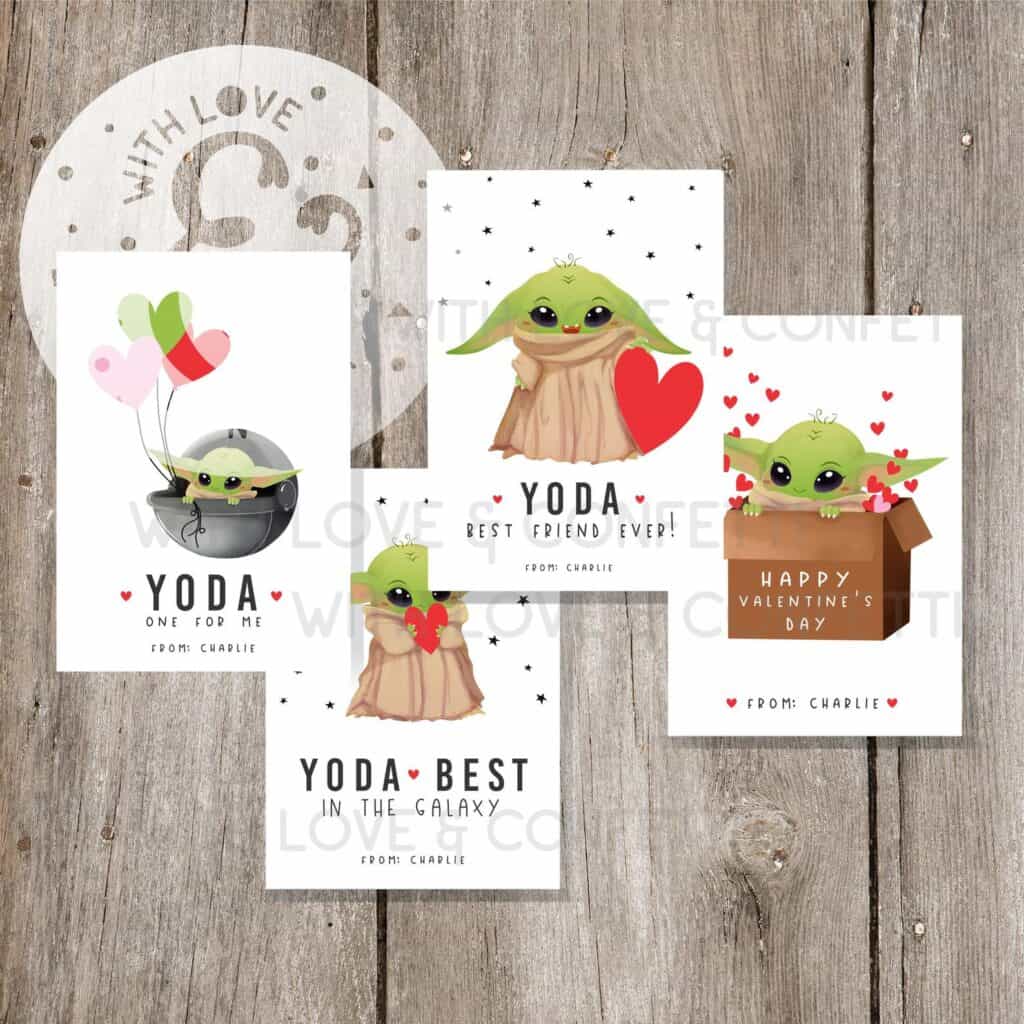 Photo Credit: Via Etsy
These printable Valentine's are perfect for your children's friends or playmates. The artist has made Baby Yoda come to life with some seriously fun sayings such as "Yoda best friend ever!" or "Yoda best in the galaxy!". These are also customizable to save you from having to sign names with your little one.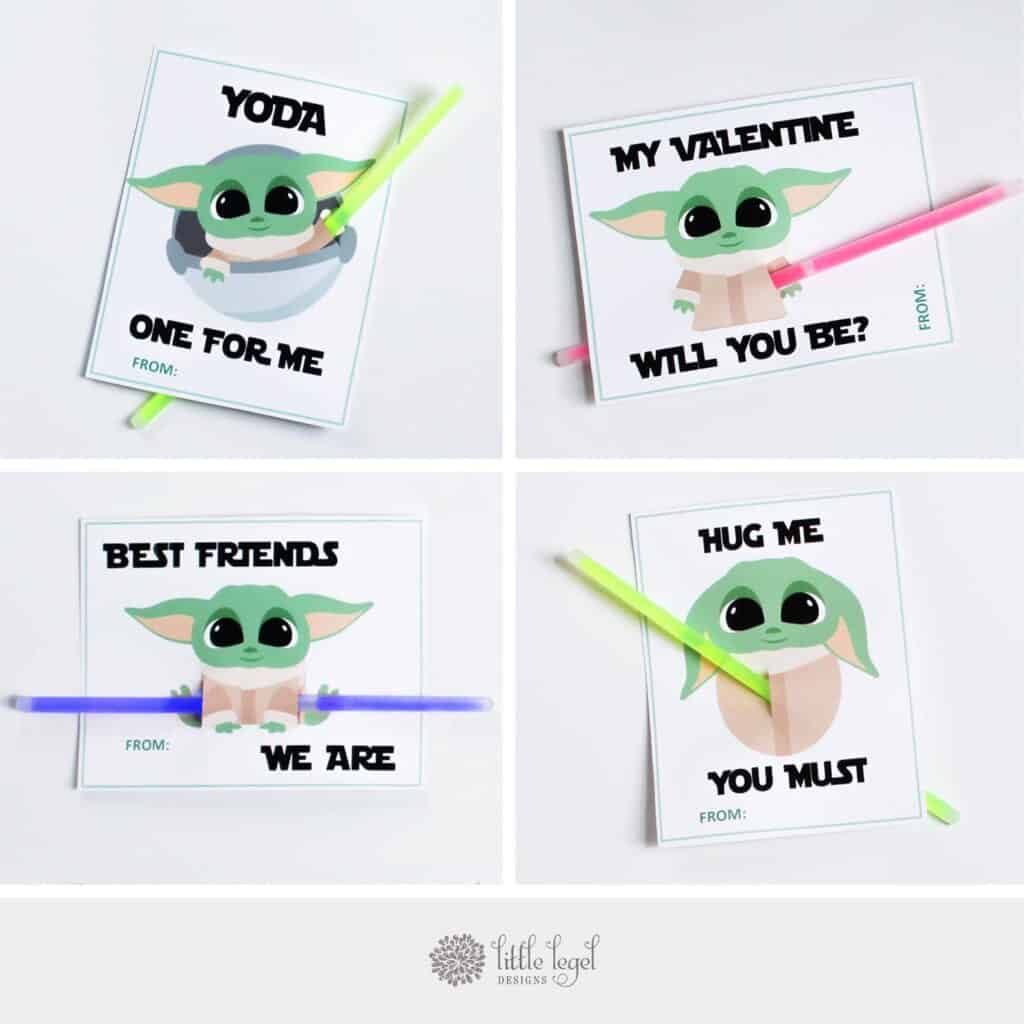 Photo Credit: Via Etsy
These Mandalorian classroom Valentines with a toy surprise are always more fun. These yoda printables include a space to attach a glow stick which looks like a light saber! Kids will love them and you will too!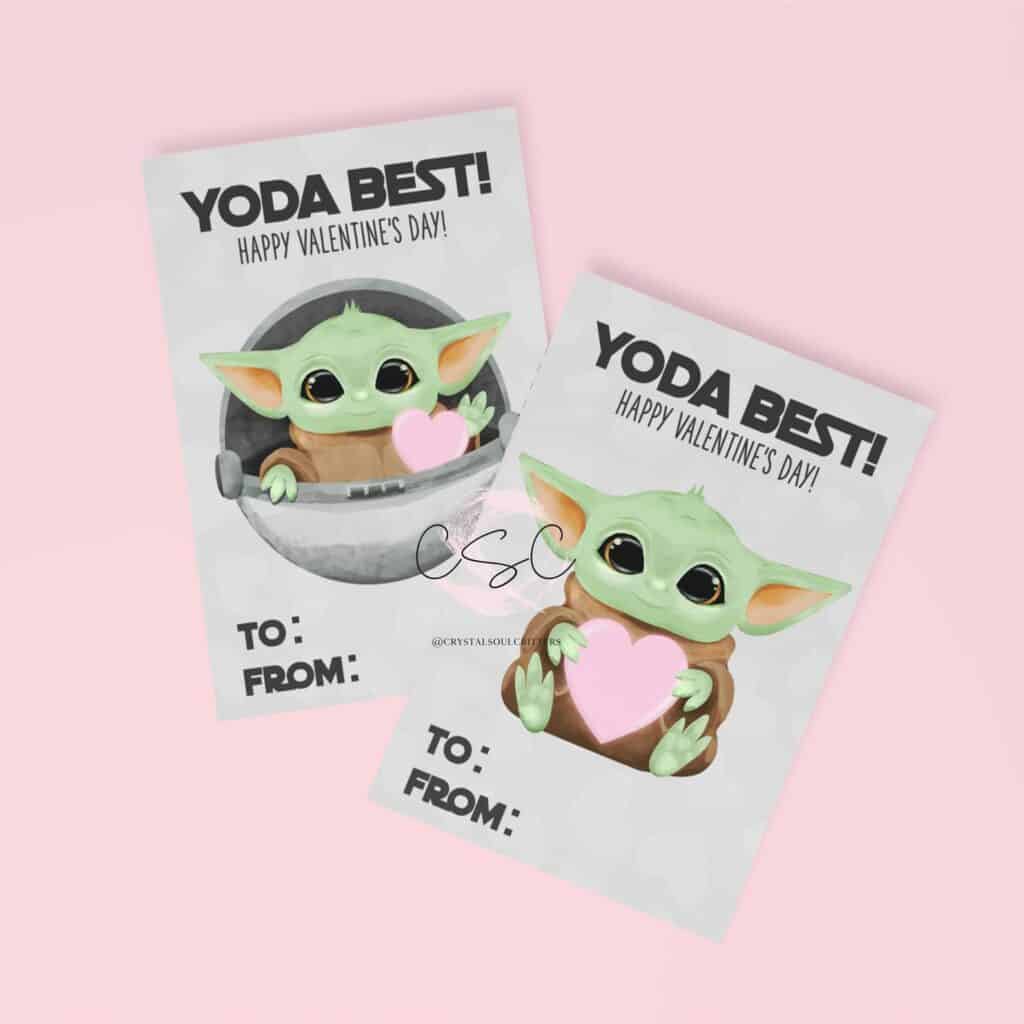 Photo Credit: Via Etsy
Sweet Baby Yoda is just darling in this printable. It comes with 4 cards to a page for this easy to set up printable, it showcases 3 different poses with a cute pink heart for these baby yoda Valentine's.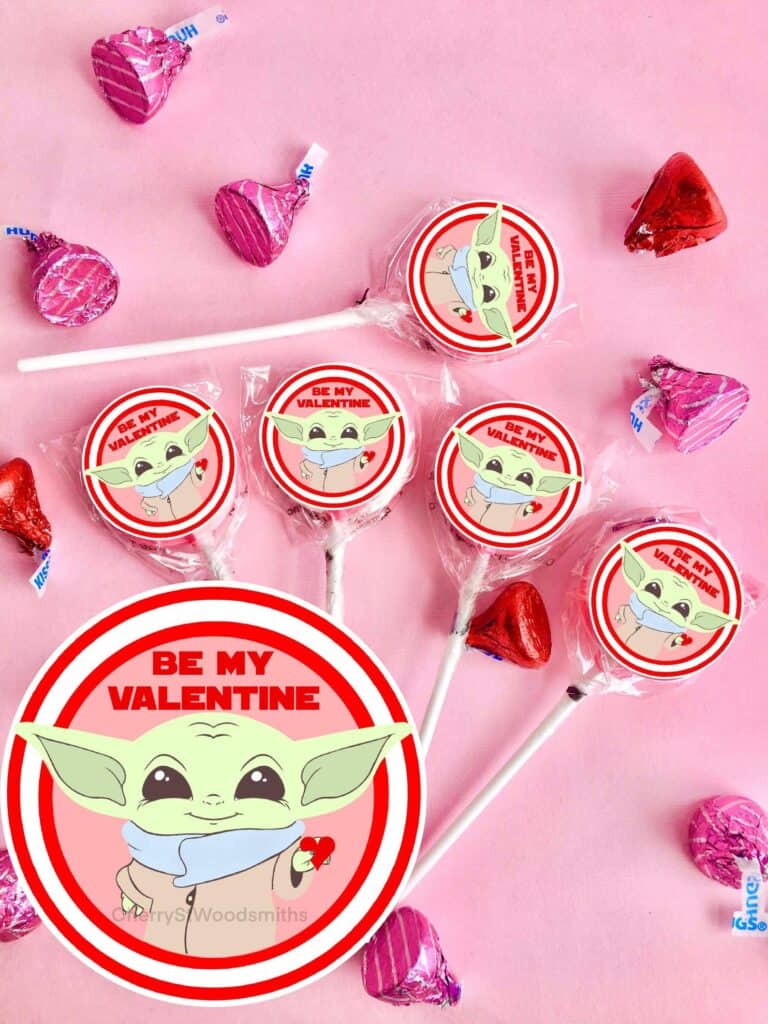 Photo Credit: Via Etsy
Strawberry Swirl lollipops make this a tasty treat for classmates and friends. Baby Yoda is printed on each label that reads Be My Valentine on each of these wrapped lollipops. As far as Baby Yoda Valentine's Day gifts go, this would be such a treat to give and receive.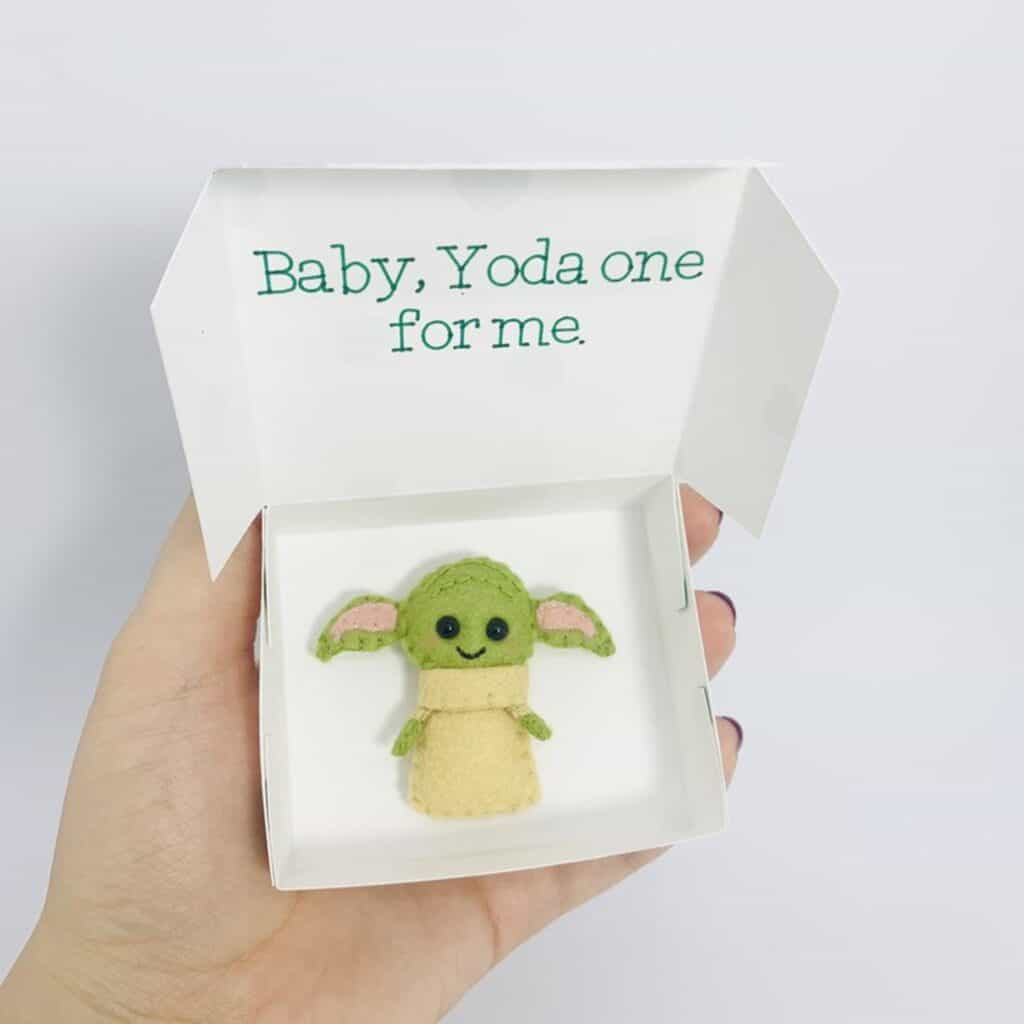 Photo Credit via Etsy
A mini – 2 inch Baby Yoda felted plushie is just the most loveable little guy. He comes in a cute box shaped card and is handmade with wool. It can be turned into a magnet on request and makes such a unique gift to someone you care about.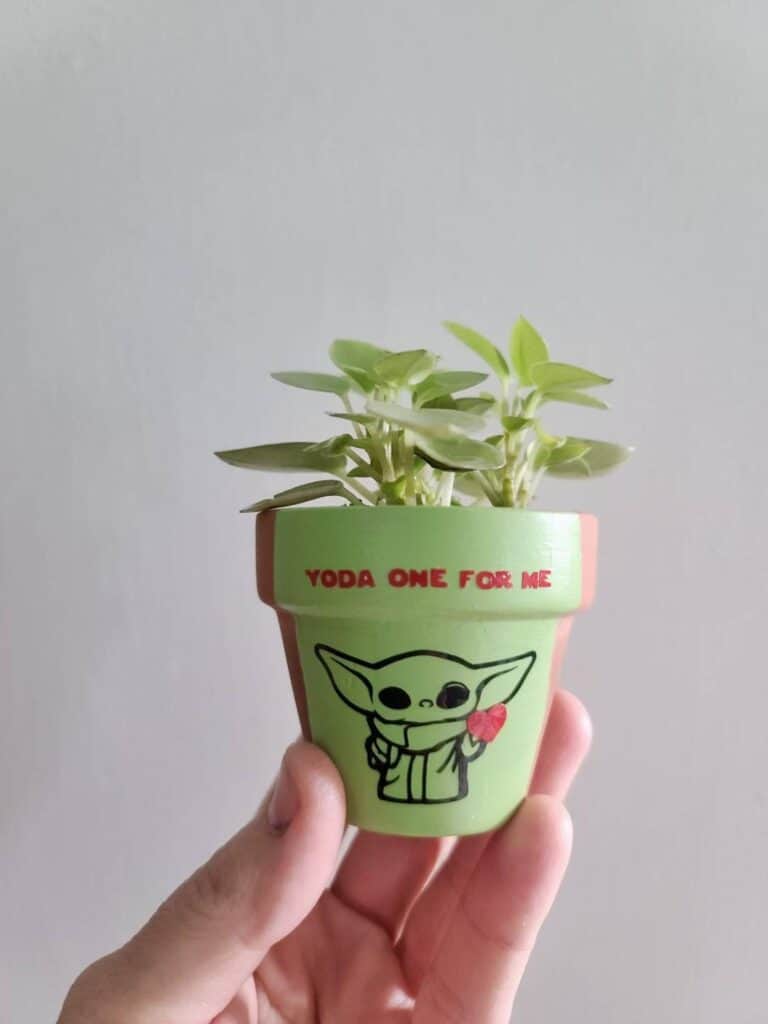 Photo Credit: Via Etsy
If giving your special someone something live is more your thing, this might do the trick. Various sized planters are available and they have Baby Yoda front and center with the saying "Yoda one for me". You can order it with or without the plant cutting.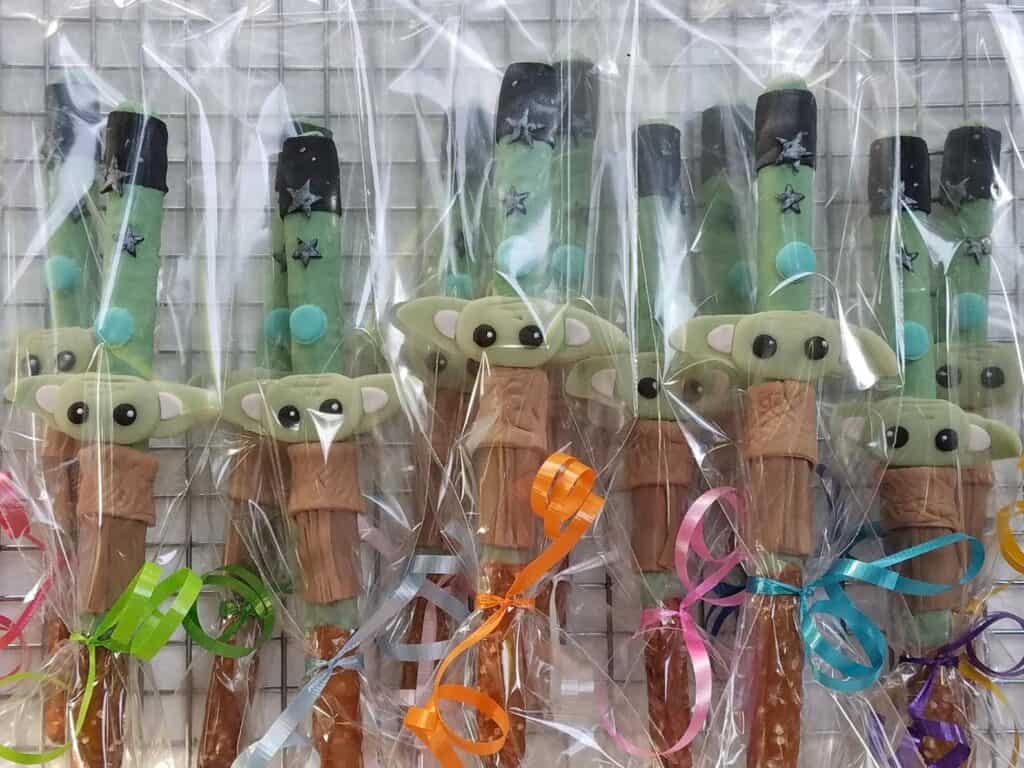 Photo Credit: Via Etsy
Unique and edible, these dressed up and candied pretzels are a fun way to celebrate. Grogu is on each pretzel rod and they are designed to look like he's standing in front of a light saber. These are made with chocolate, so be aware if shipping to warmer climates.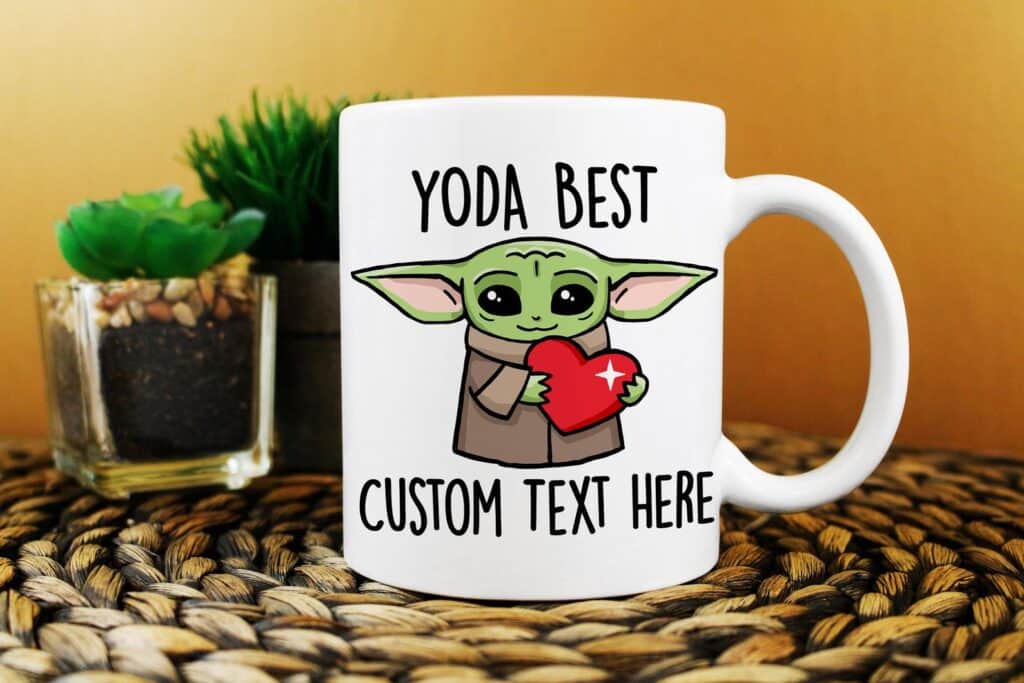 Photo Credit: Via Etsy
Customized gifts always feel more personal on a day such as Valentine's Day. This fun and functional mug with Mandalorian Baby Yoda proudly displayed on front with a saying of Yoda Best and a name is just perfect if you want something truly unique for your Valentine.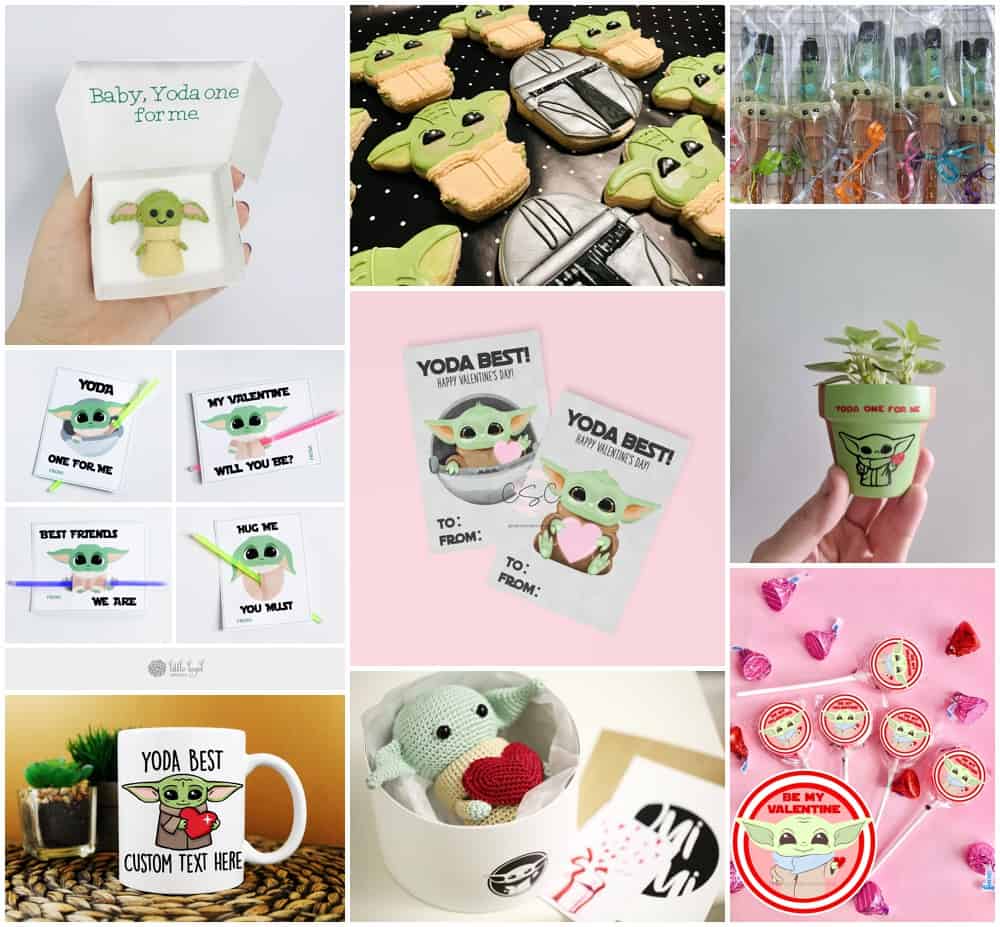 You Might Also Like