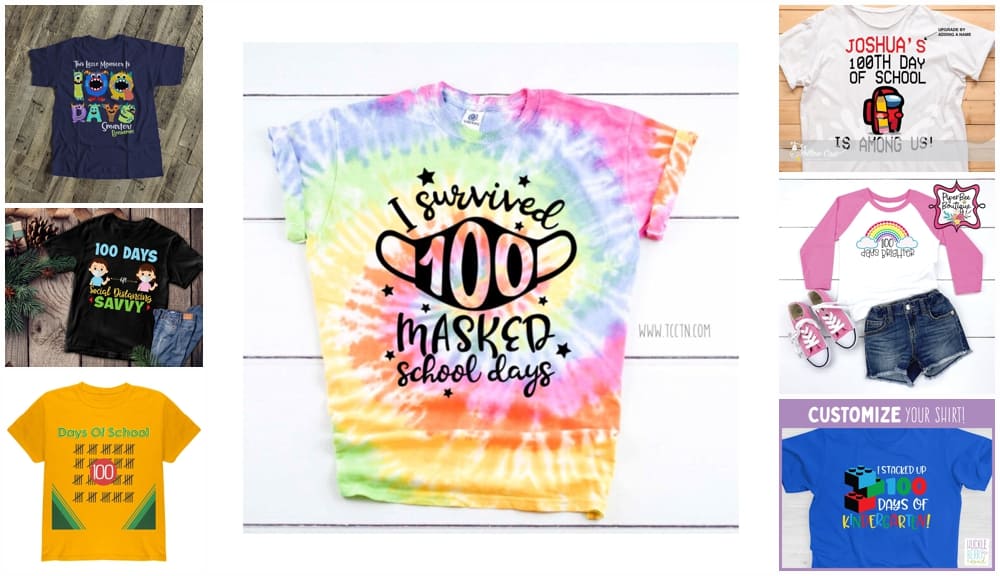 By using this site, you agree to our Terms of Use. This post may contain affiliate links. Read our disclosure policy.
Follow us on Instagram for more fun ideas for kids!
Most kids are learning virtually and these creative 100 Days of School Shirt Ideas reflect this crazy and unique 2021 School Year.
One important day in a younger student's academic year is the 100th day of school. Schools typically have projects in class and practice counting to 100. Some schools even have their student's dress up to look like a 100 year old and predict what life will be like when they are 100. This year due to some kids being in school, but many being virtual, we rounded up some fun 100 days of school shirt ideas that students and even teachers could wear to commemorate this special day.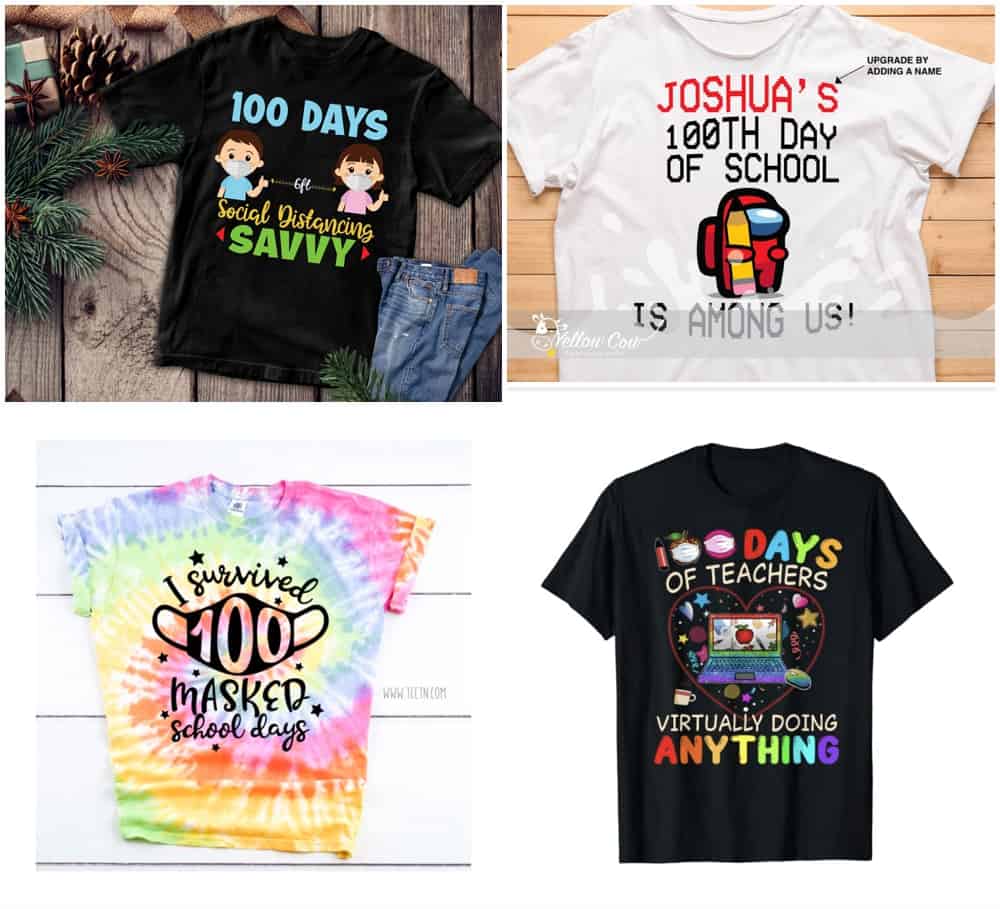 Teachers Virtually Doing Anything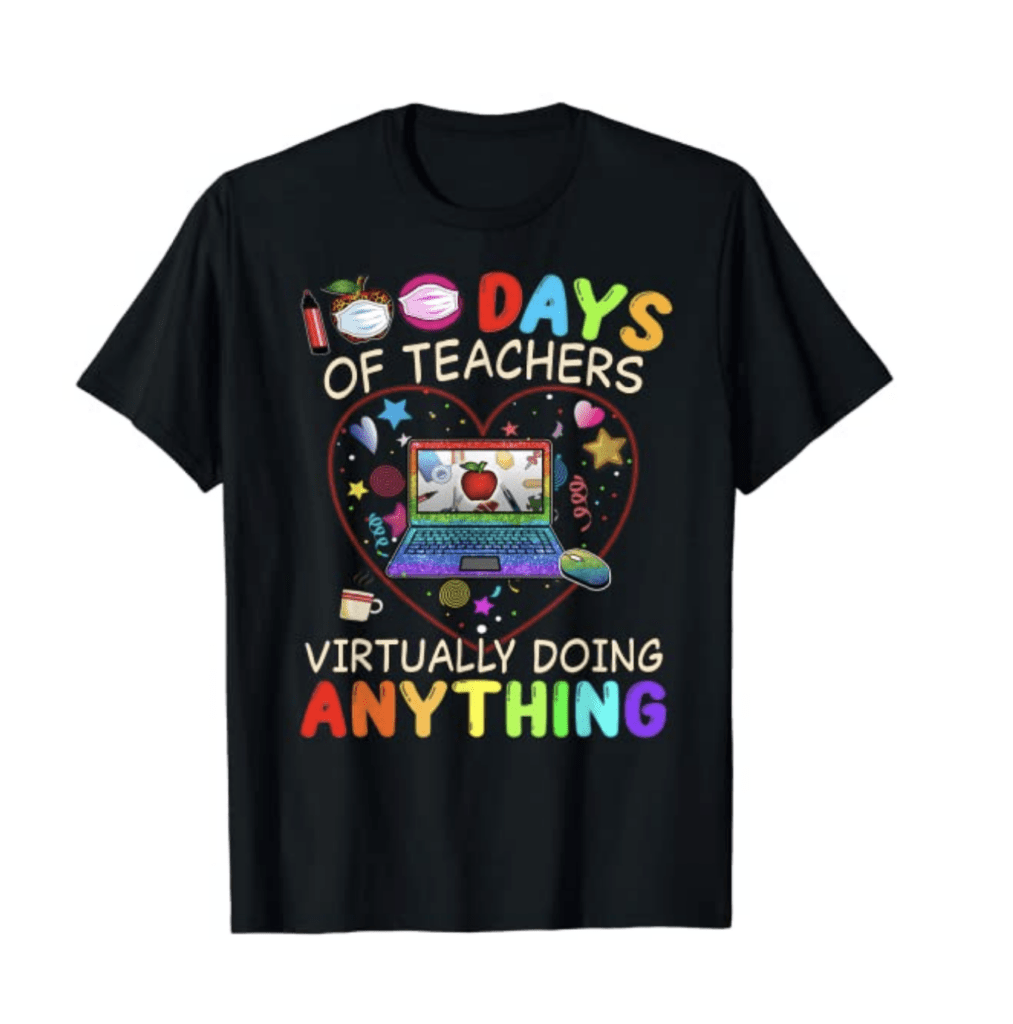 Perfect for teachers doing school online and virtually, this shirt pokes fun of the way most online classes are being held, via zoom. Comes in a variety of colors and sizes.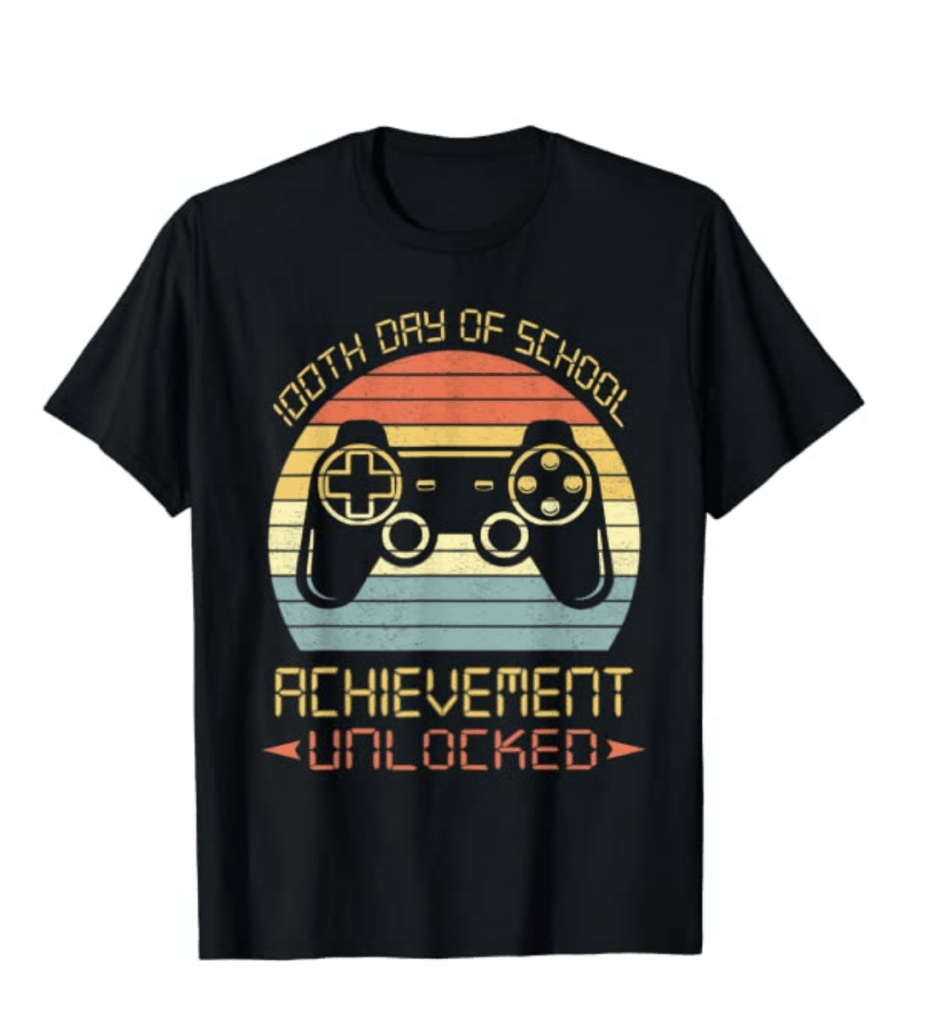 Perfect for the gamer students in your life, this fun shirt says 100 days, achievement unlocked and comes in multiple colors and sizes.
Colorful Happy 100th Day of school shirt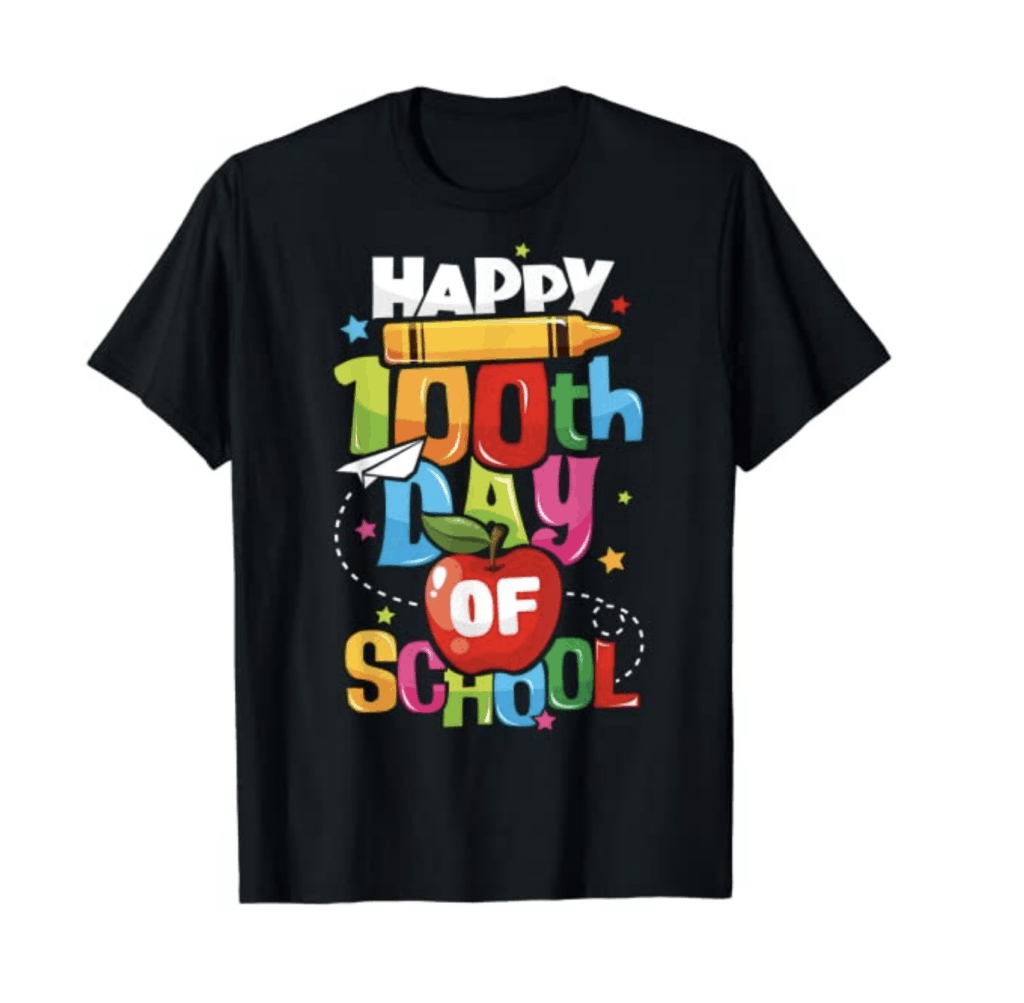 Bright and colorful this cheerful top is printed on a dark colored shirts making the colors really pop. It comes in a variety of colors.
I survived 100 Masked school days tie dye shirt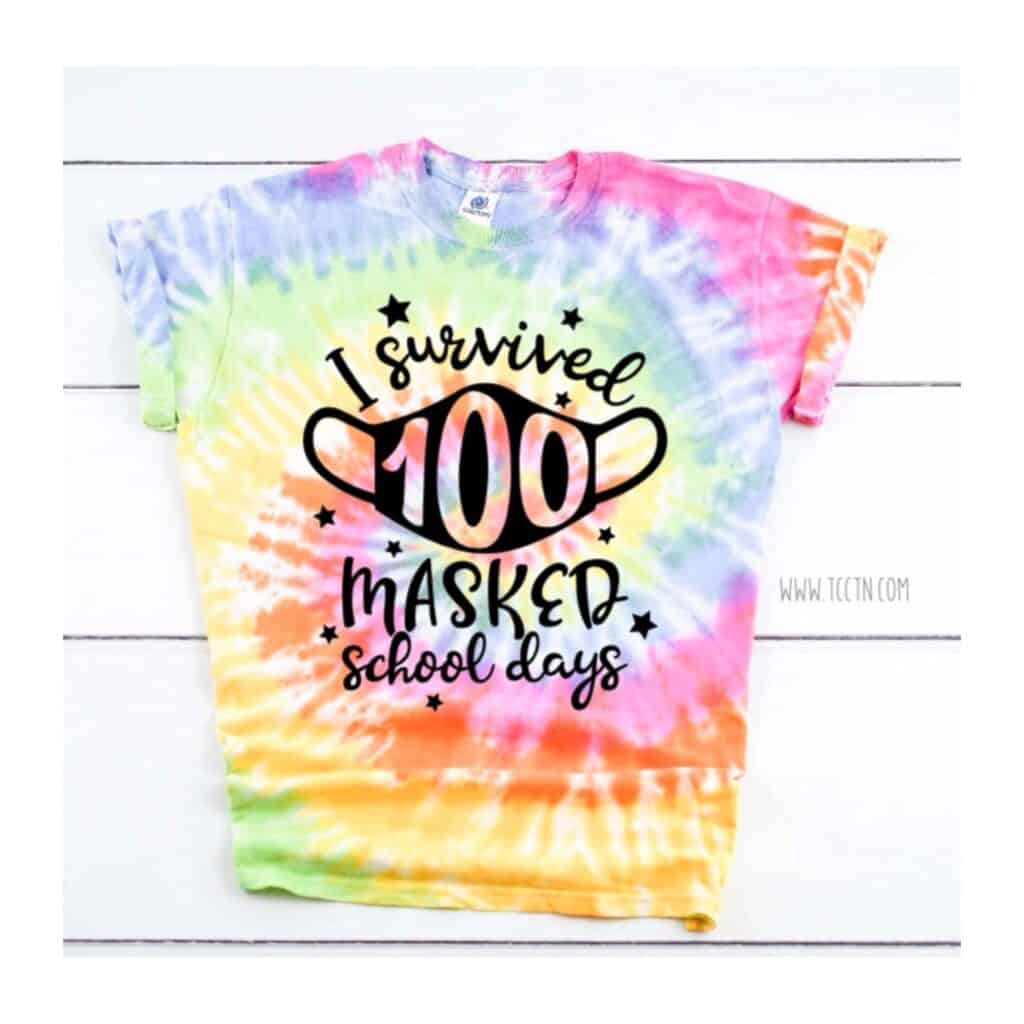 A fun tie dye shirt, this says I survived 100 days masked. It comes in both adult sizes and kids sizes and the tie dye is very much in style right now.
100 Days School Crayon t-shirt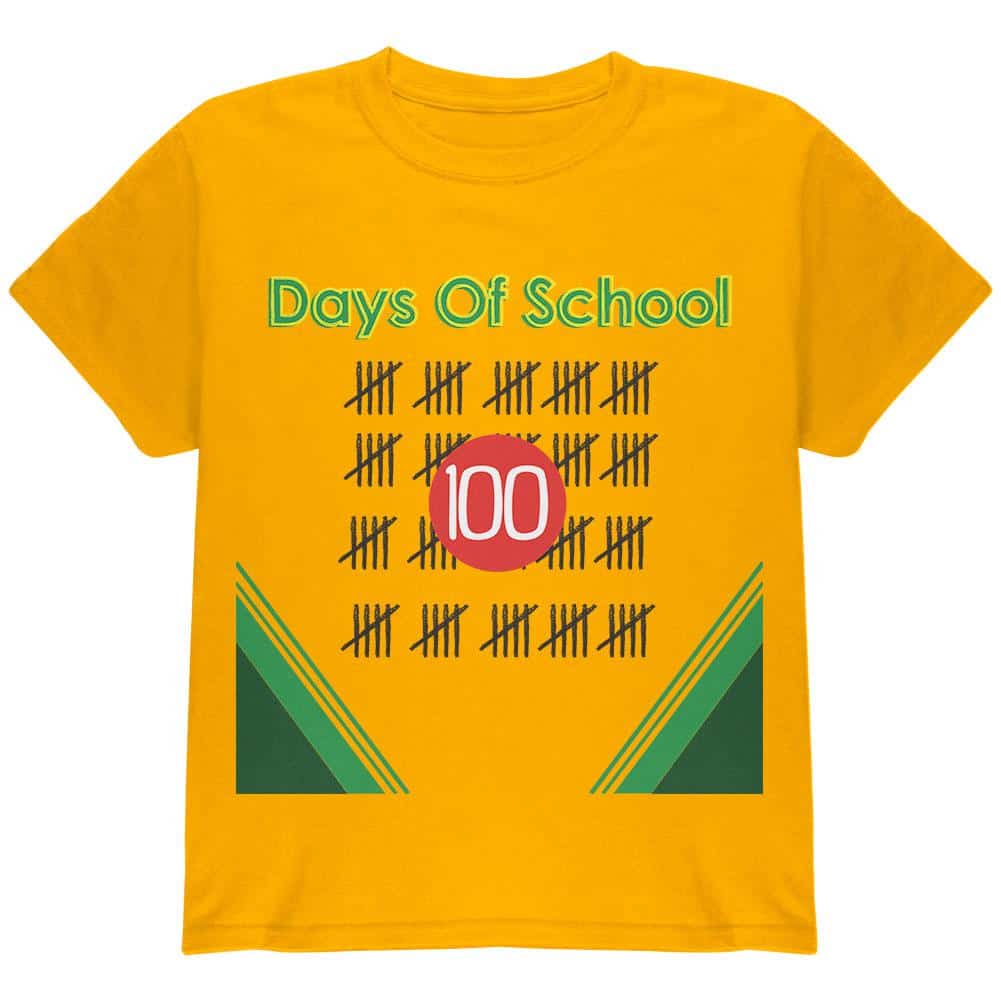 A unique crayon box shirt to keep count of the 100 days of school.
Monster 100 days School customizable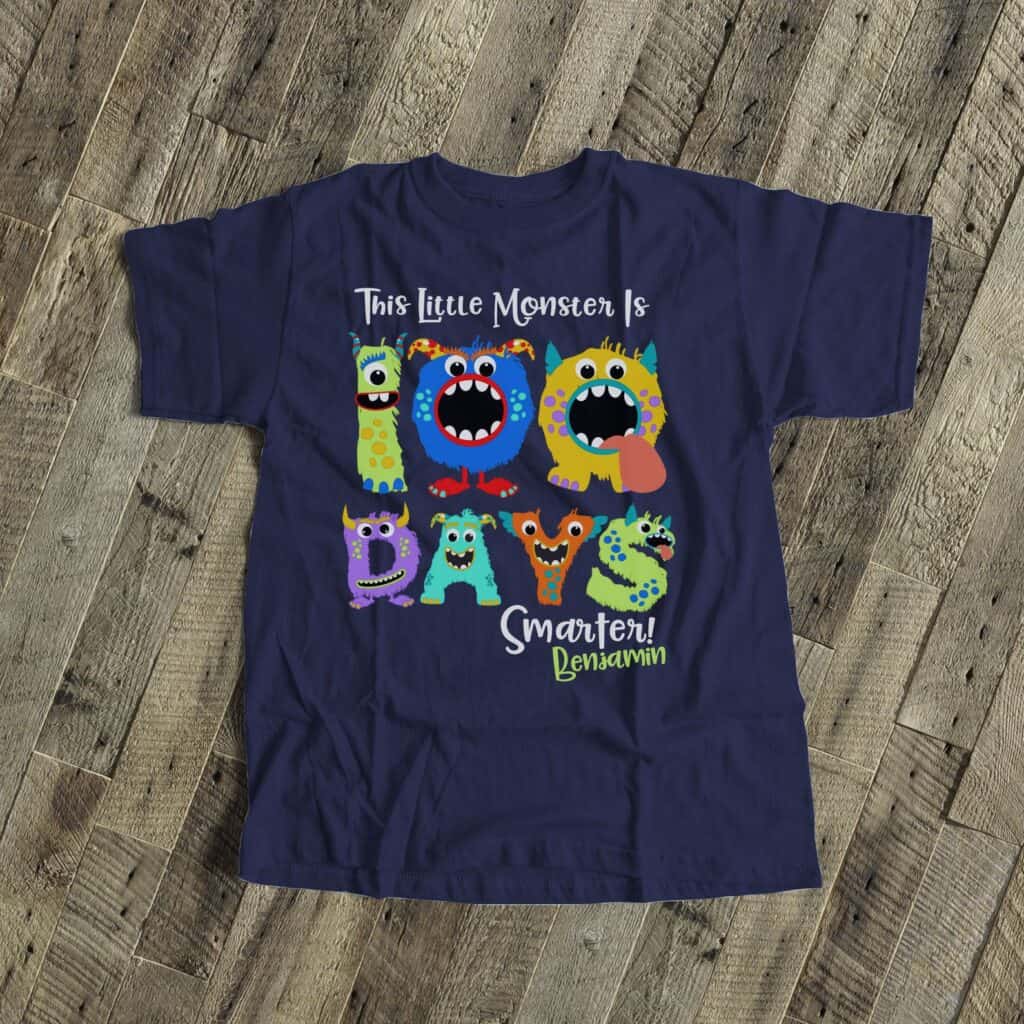 What a monster of a shirt! This says this little monster is 100 days smarter and has cute monsters on it. It comes in different sizes and colors and can be customized with a name.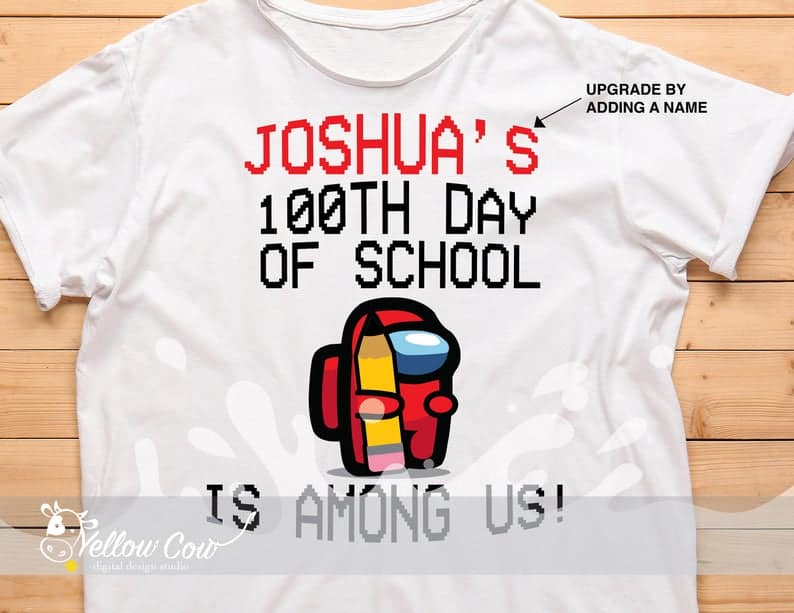 A shirt for older kids and fans of Among Us, this shirt is a great way to mark the 100th day of school.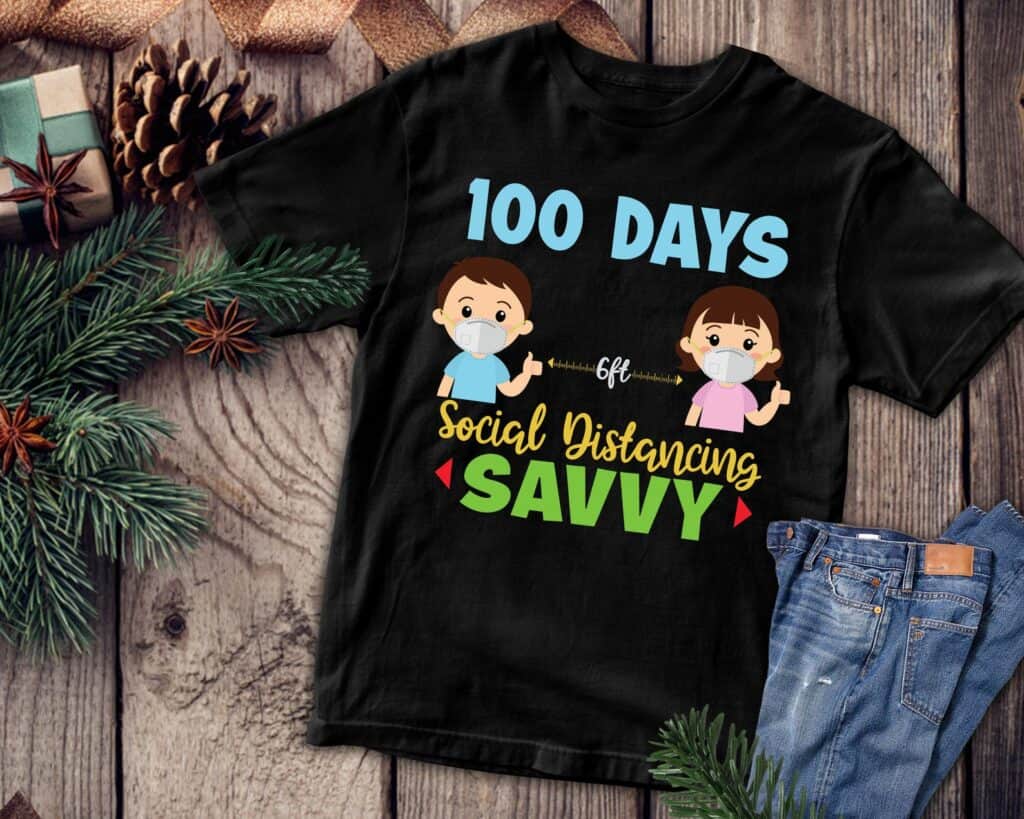 With social distancing a big part of the school experience, this shirt says it all for this different year. Multiple colors and sizes available
A bright and colorful baseball style shirt, this one comes in a variety of colors. We could all use bright and happy these days so it's perfect.
Customizable Building Block 100 days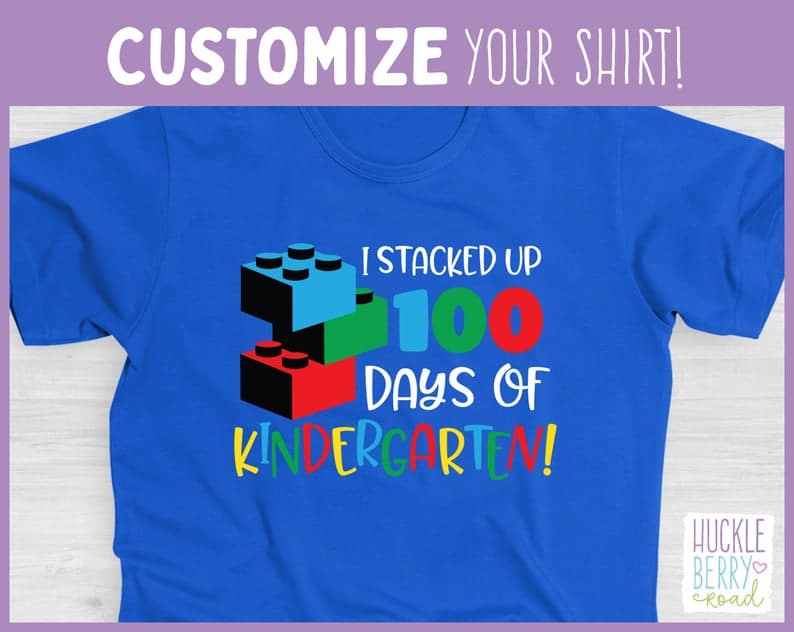 This is a great shirt for the brick lover in your family. Colorful bricks are on this shirt that says I stacked up 100 days. This shirt comes in multiple colors and can even be personalized with your child's name on the back!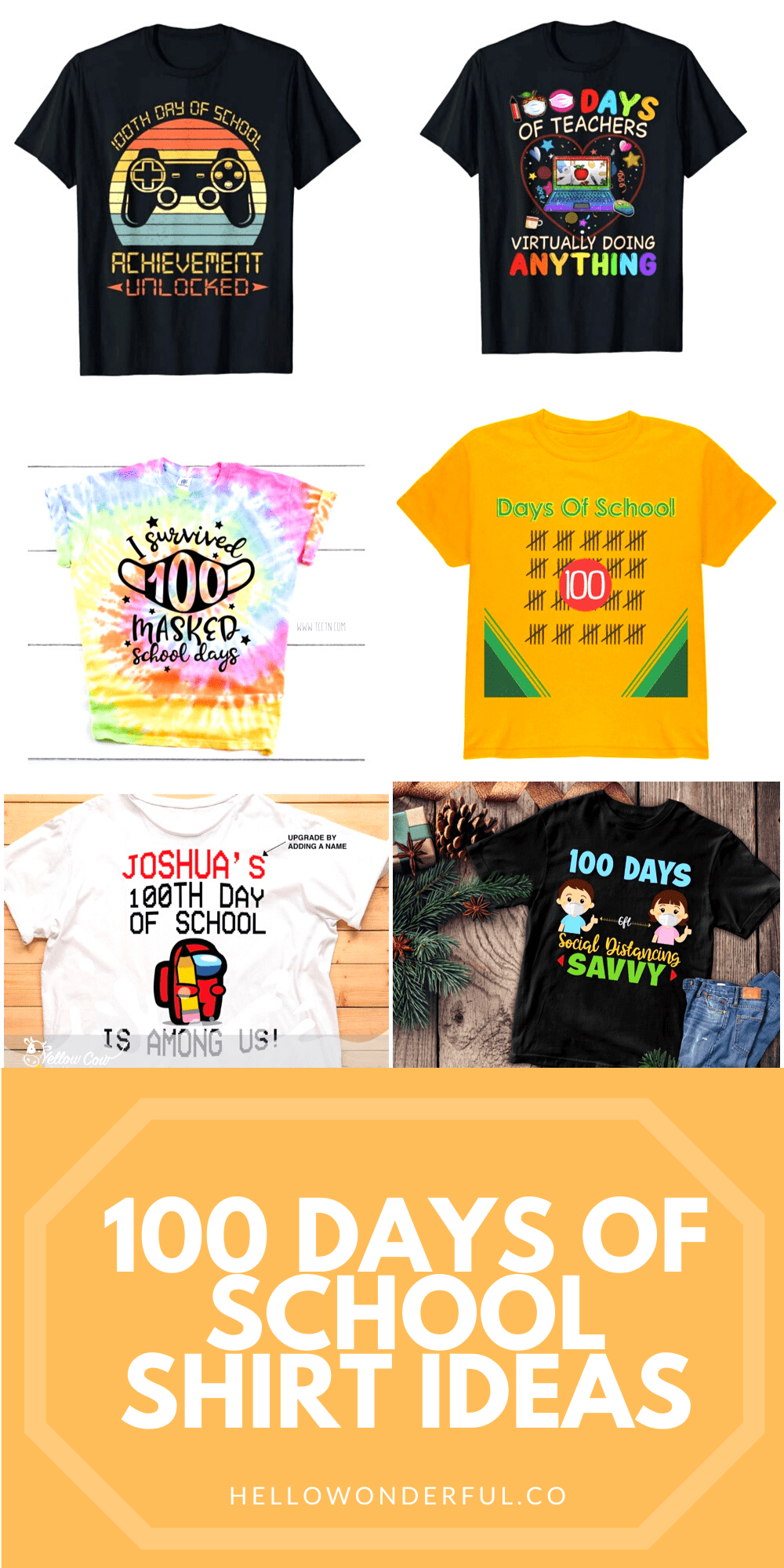 You Might Also Like