By using this site, you agree to our Terms of Use. This post may contain affiliate links. Read our disclosure policy.
Follow us on Instagram for more fun ideas for kids!
Watch the video in this post to see this fun Send a Cake Explosion Box in action. Make sure to subscribe to our YouTube channel for more fun videos!
I Gave My Daughter a Send Cake Explosion Box – This Was Her Reaction. If you like butterflies and all things sweet this cake is for you!
My daughter just turned 12 and it's been hard thinking of a fun gift to give while staying home during a pandemic birthday. I stumbled upon this Send a Cake Explosion Box online and thought it was a super cool birthday cake and gift for kids! I shared my daughter's priceless reaction on Instagram and it got such an amazing response and lots of questions so I thought I'd write a post about it!
Note this post is NOT sponsored but just our reaction on a gift we bought my daughter for her birthday. We thought Send a Cake was a great kids birthday gift and wanted to share our honest thoughts.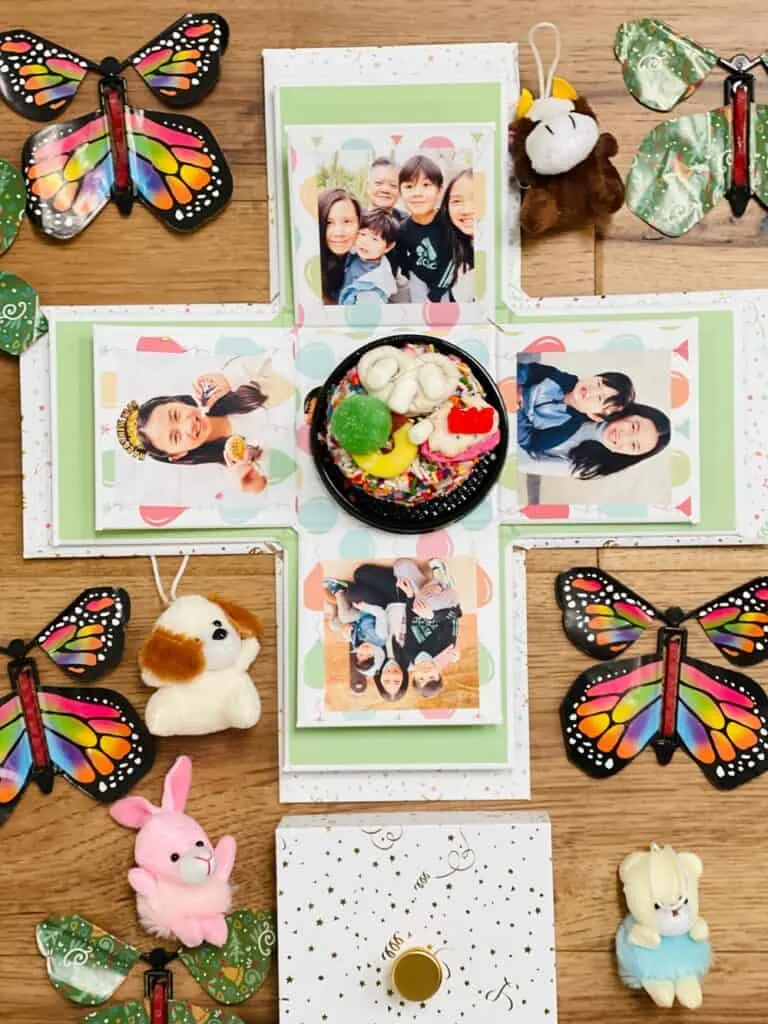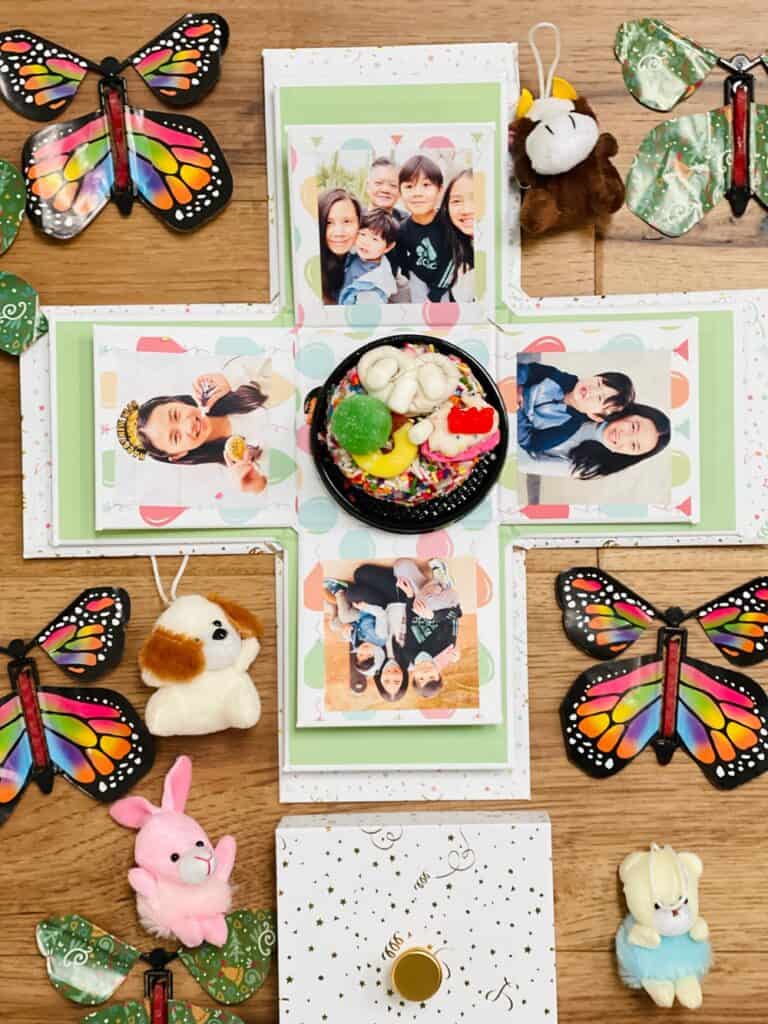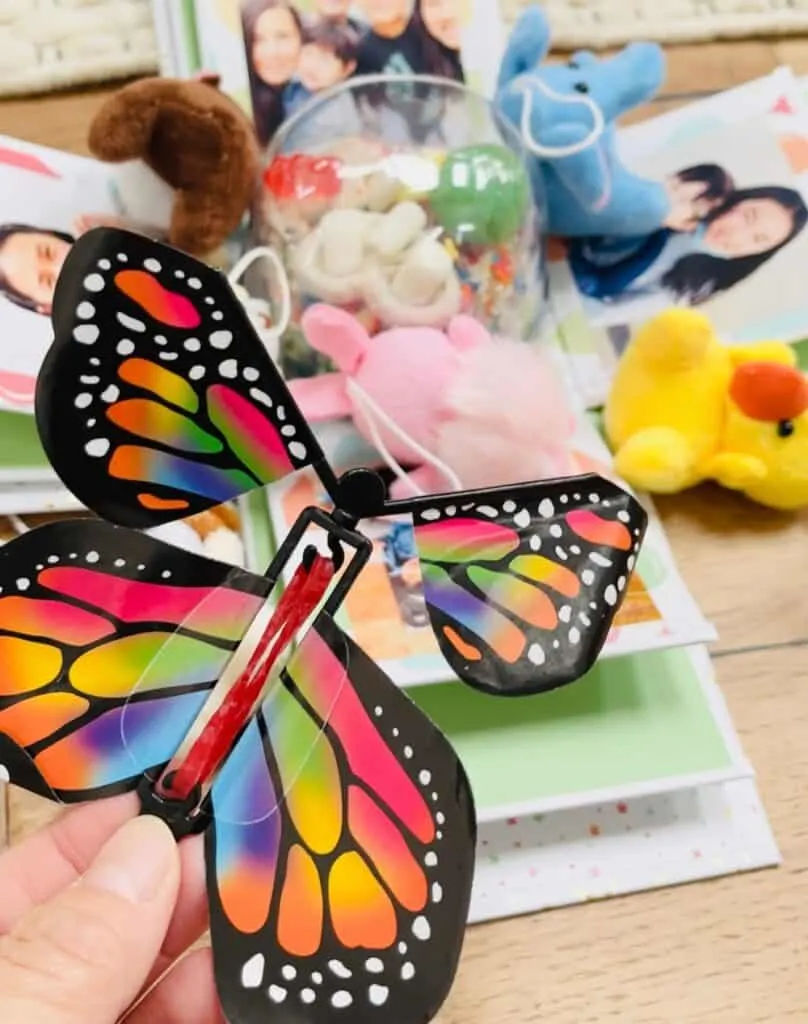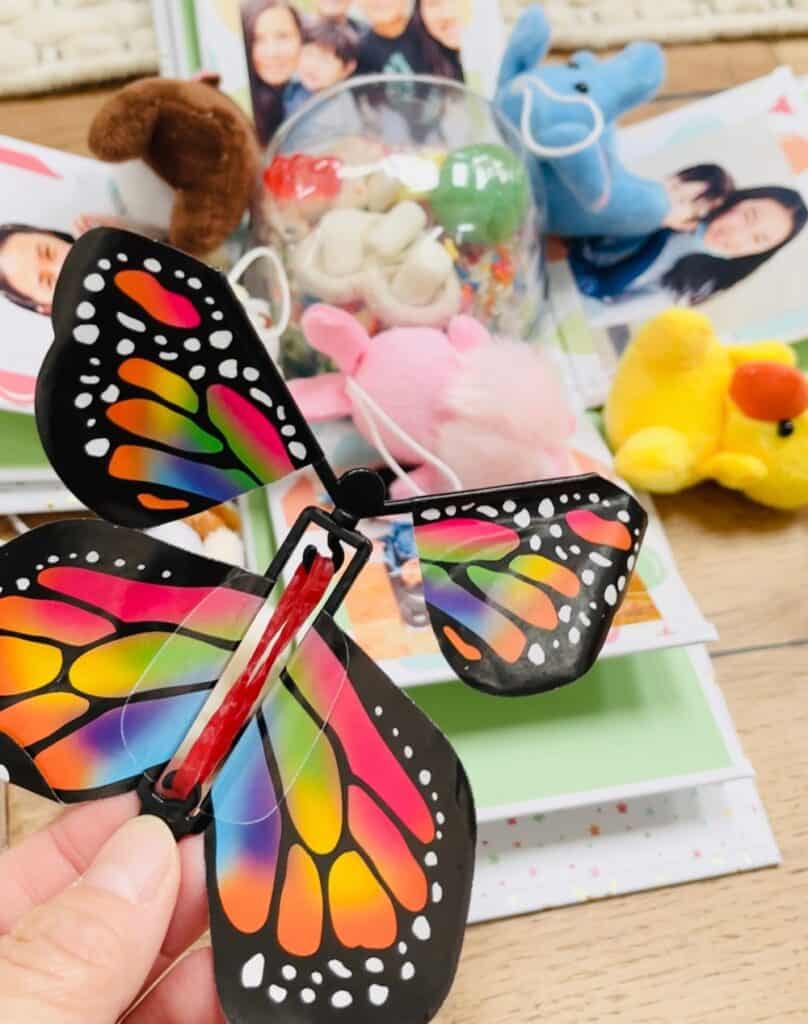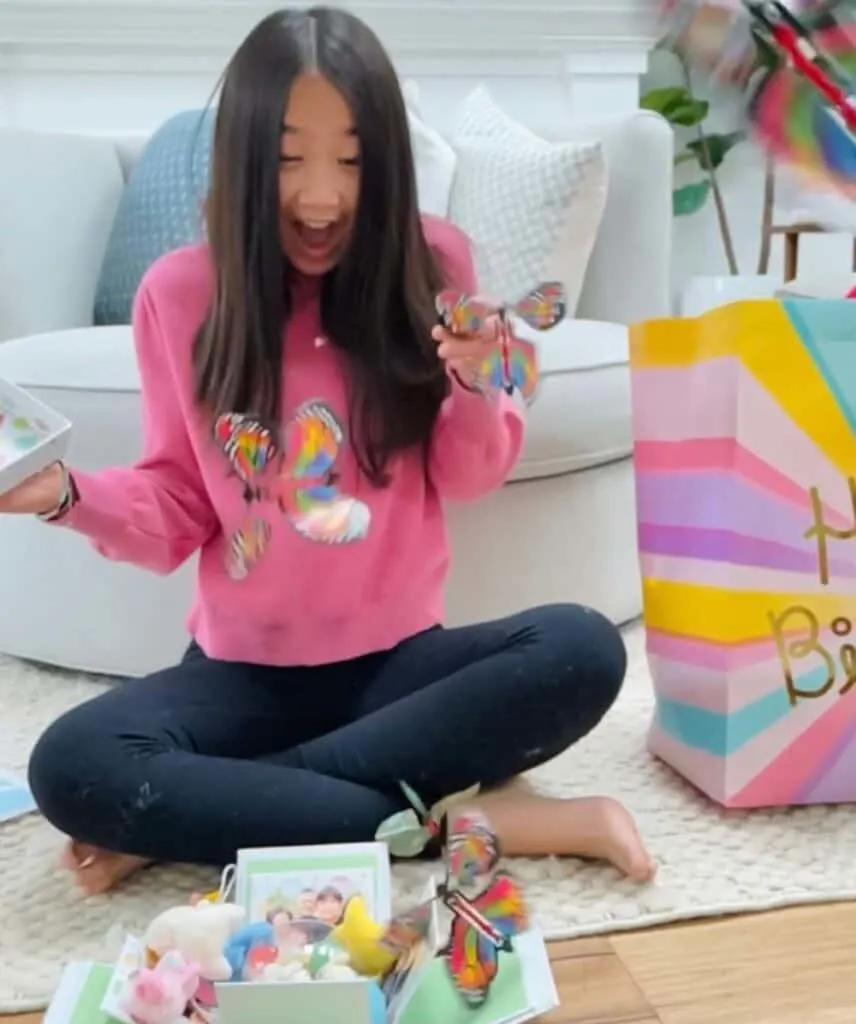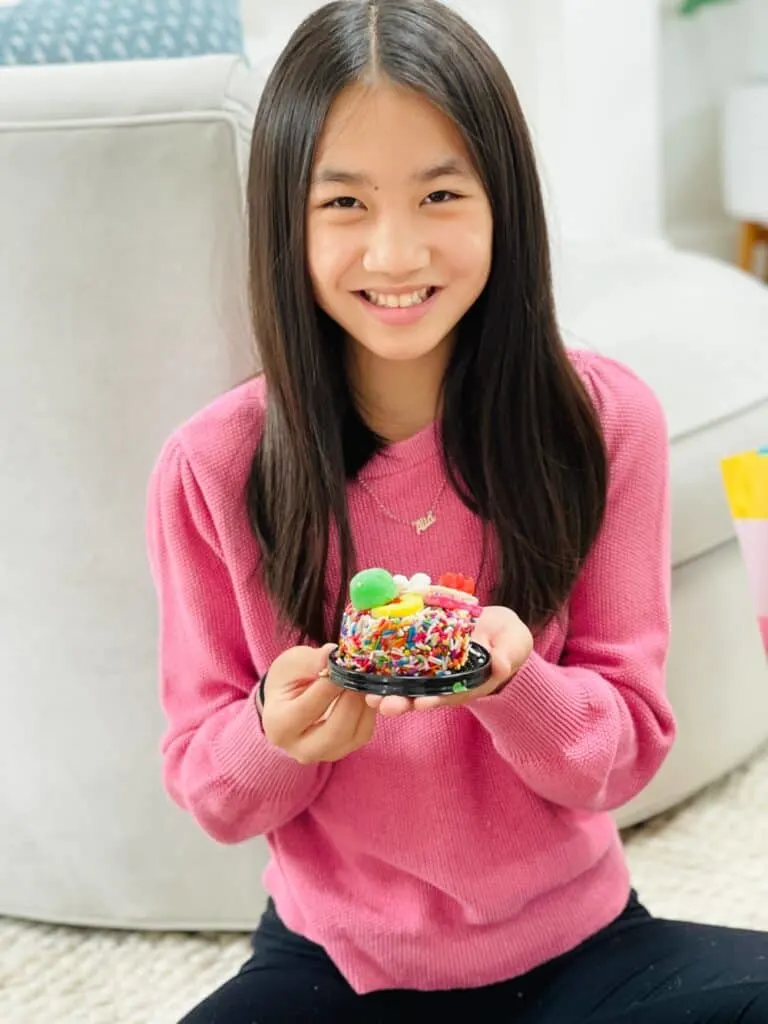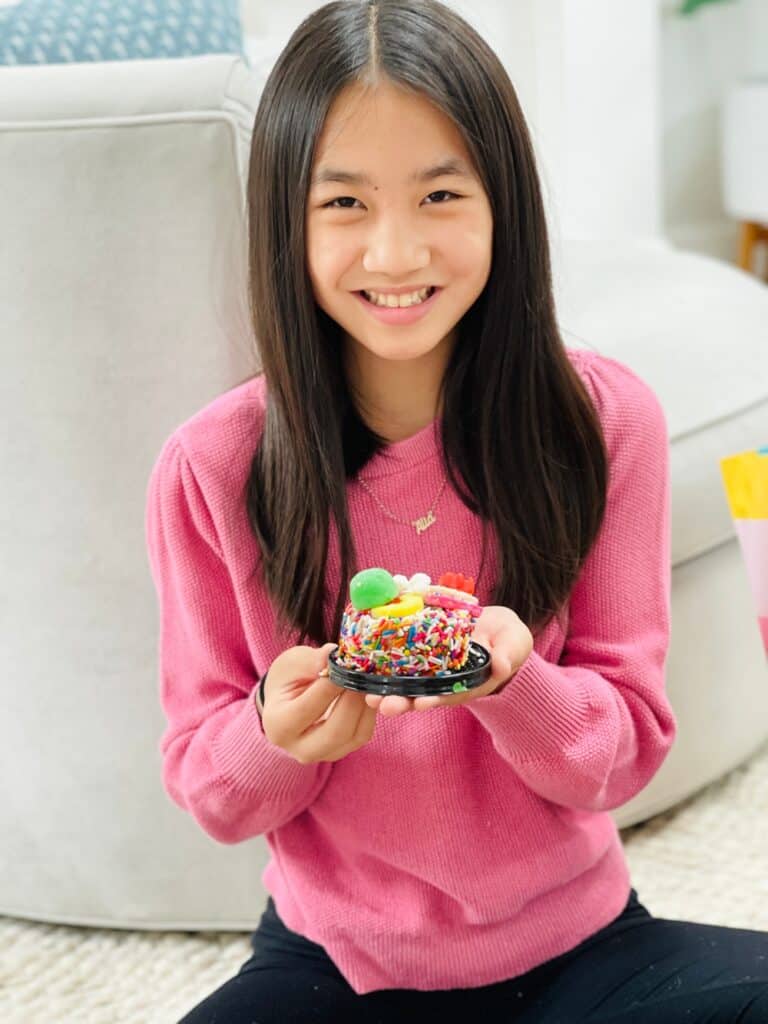 What's inside a Send a Cake Gift?
The premise is simple you first choose a cake flavor -they have loads from regular vanilla and chocolate to fun sprinkle ones and also gluten free options. Then you choose a cake box design and again they have several options from kid-friendly rainbow to classic gold. The last step is the fun part, choosing the add-on's! In this box for my daughter we chose fluttering butterflies (they are lightweight paper and wound via a rubber band), photos, and plushies, plus the happy birthday song that chimes on. We also added her name in sparkly bling on top. Each add-on is between $6-10 extra. The cake itself is $45.
What was the reaction to the Cake Explosion Box?
As you can tell from the video the cake was a huge hit and fun surprise for my daughter! I love that she can keep the sturdy box with her name on it and the photos as a special memory. The plushies were super cute and adorable and the butterflies can be wound over and again for future play. The cake was surprisingly good and moist, sometimes you're not quite sure with these types of more gift-y places how the quality will be.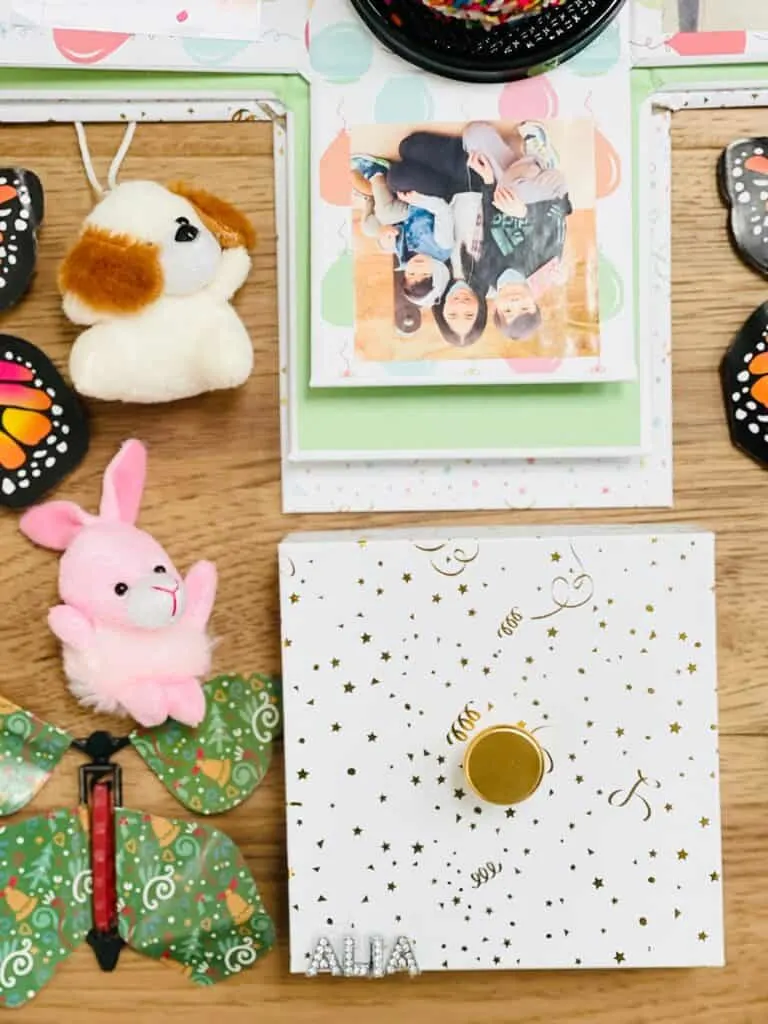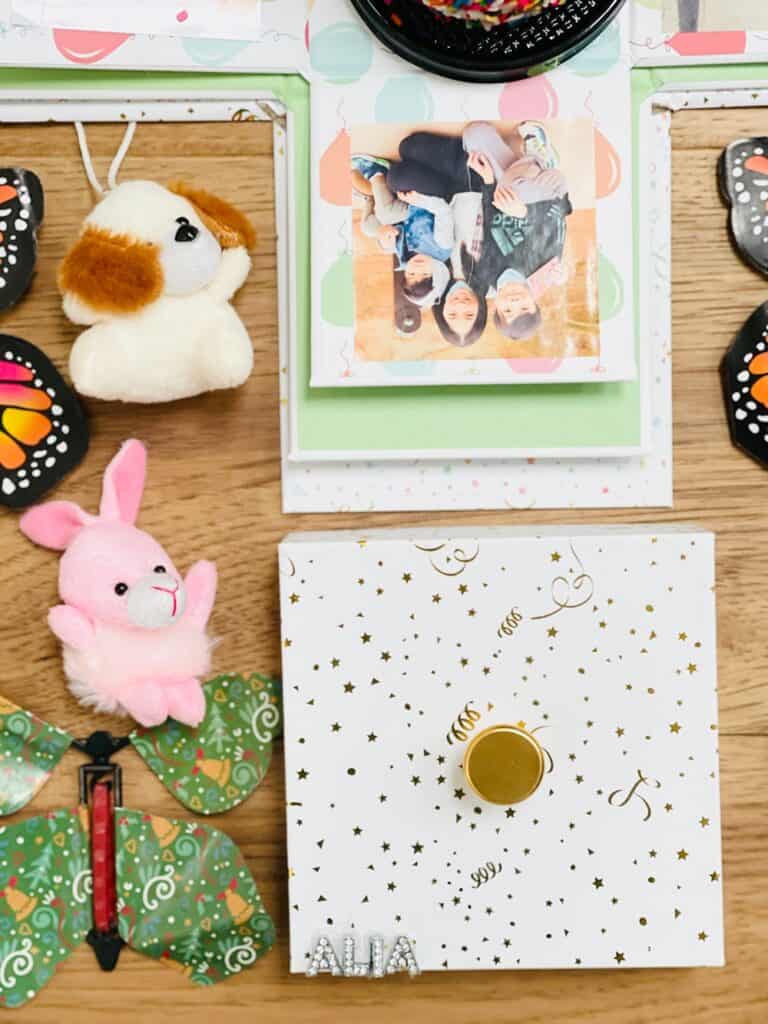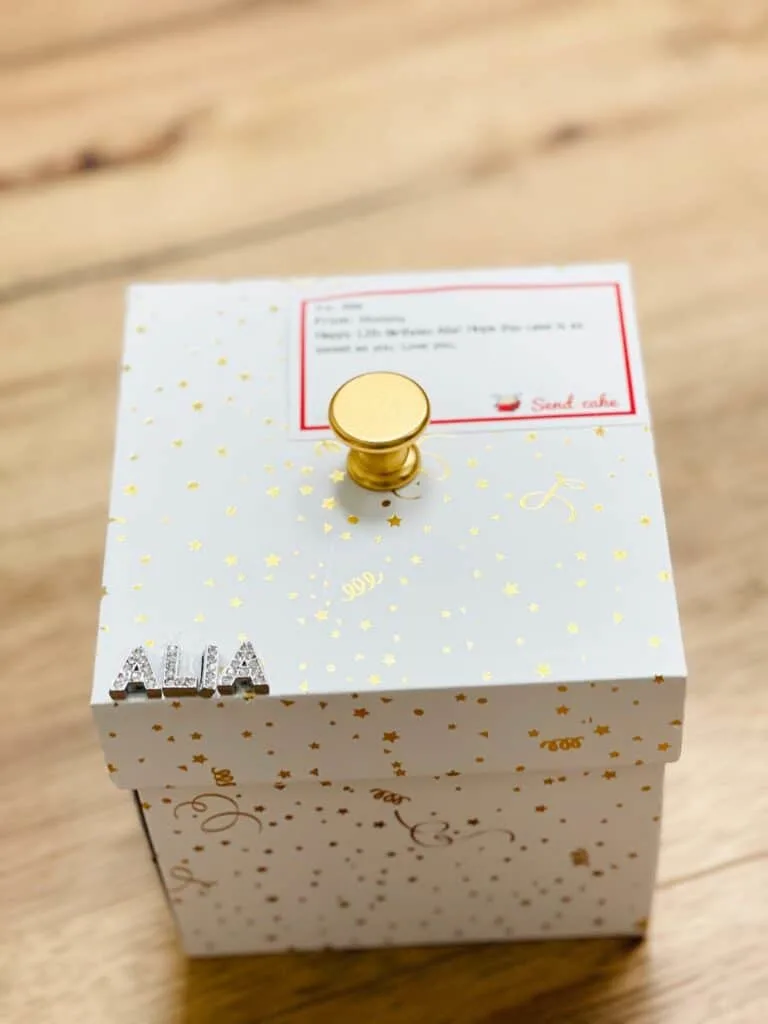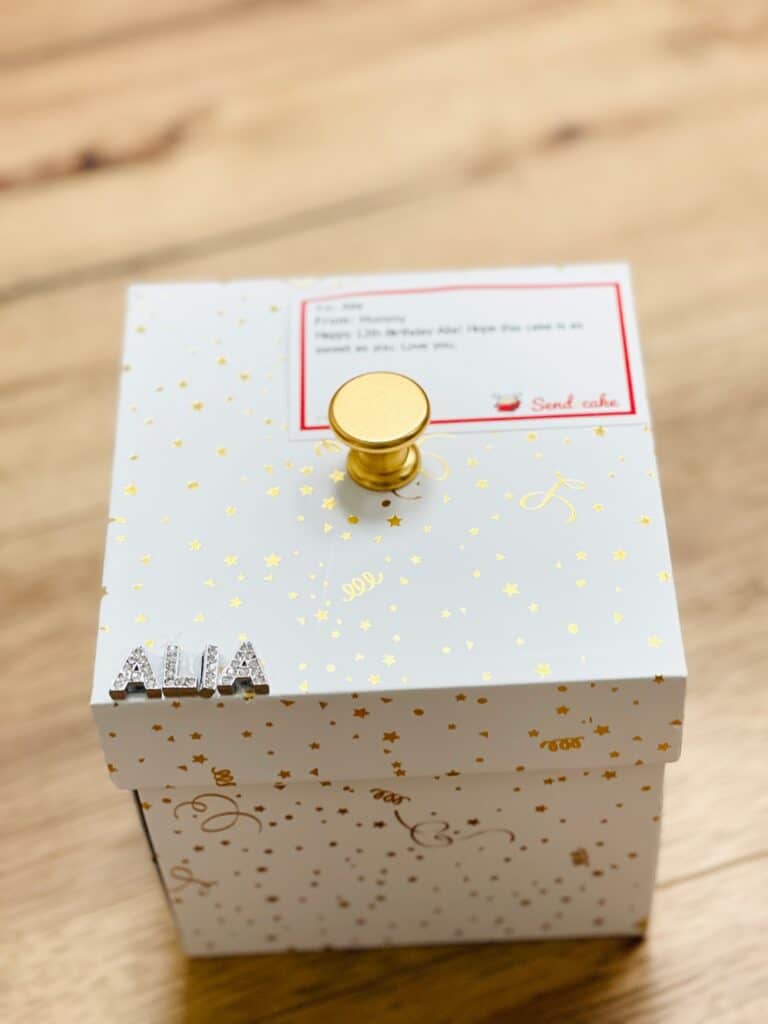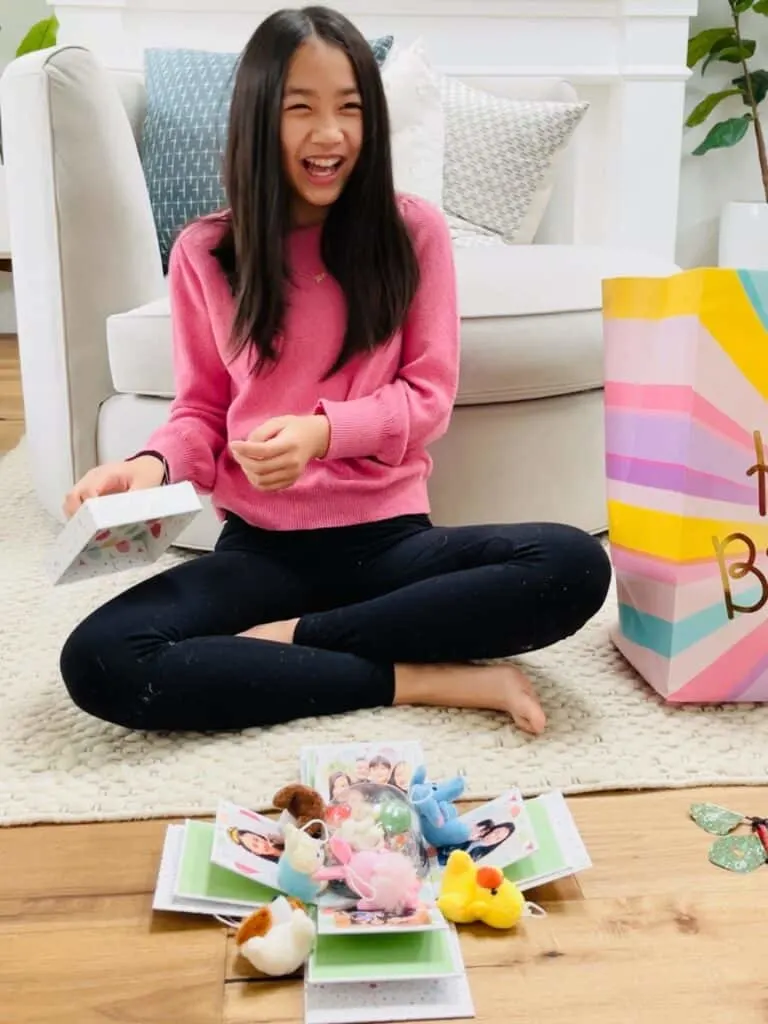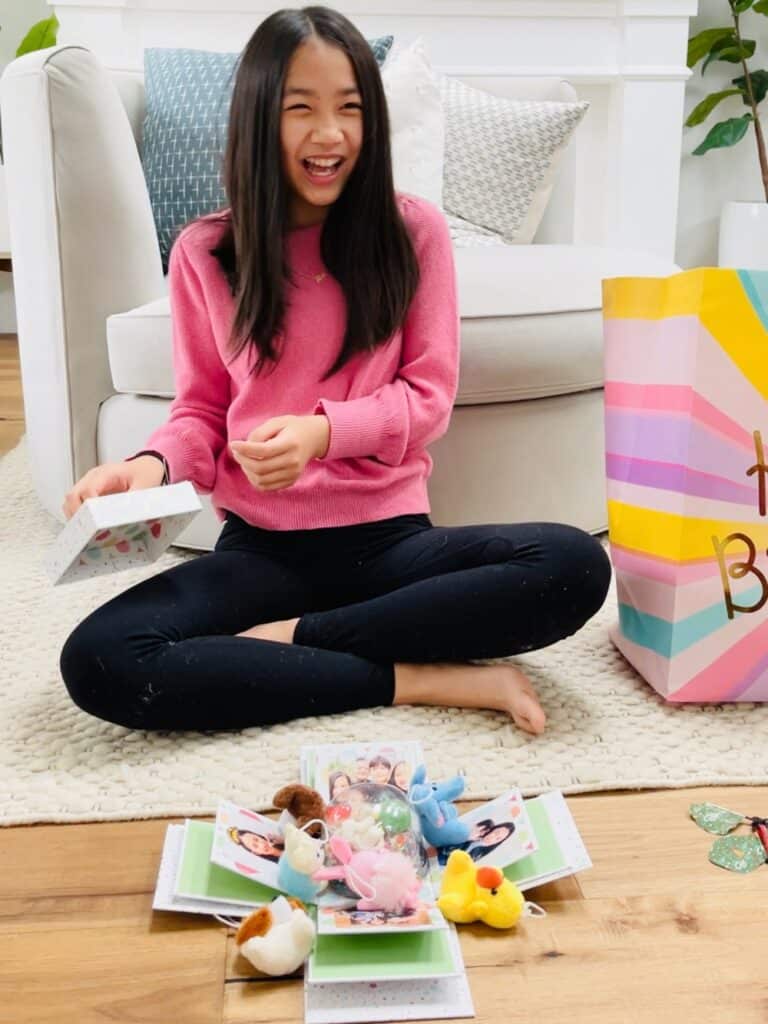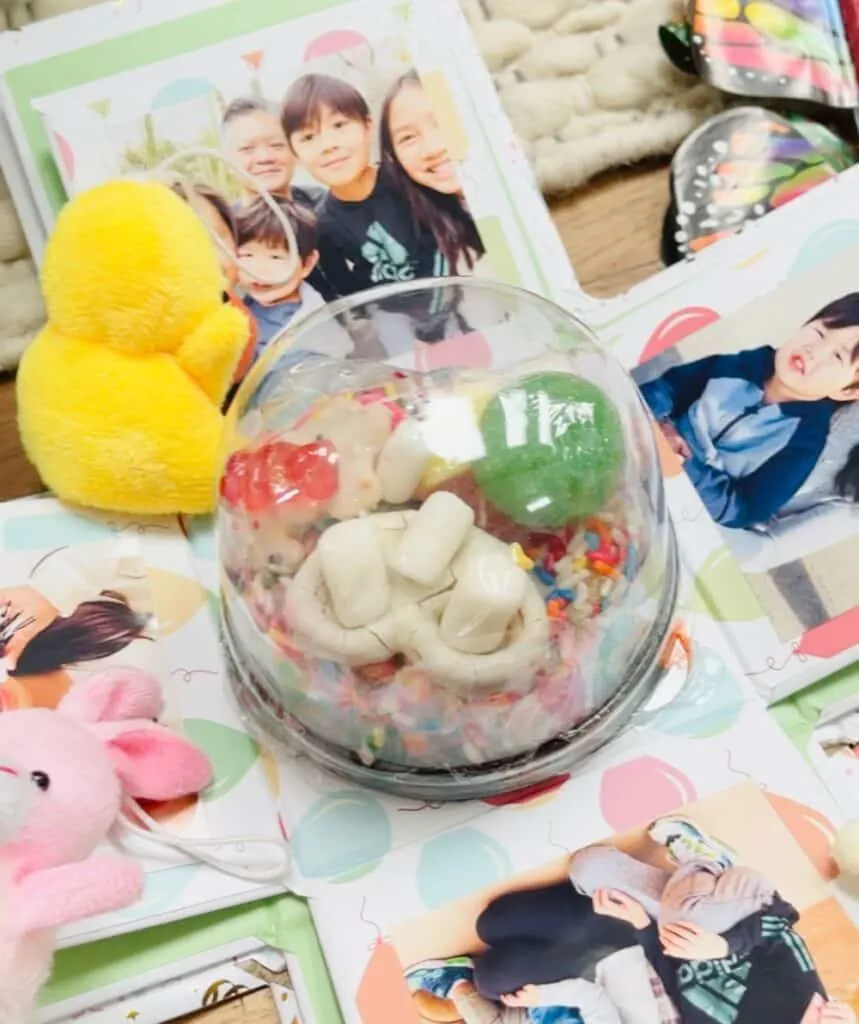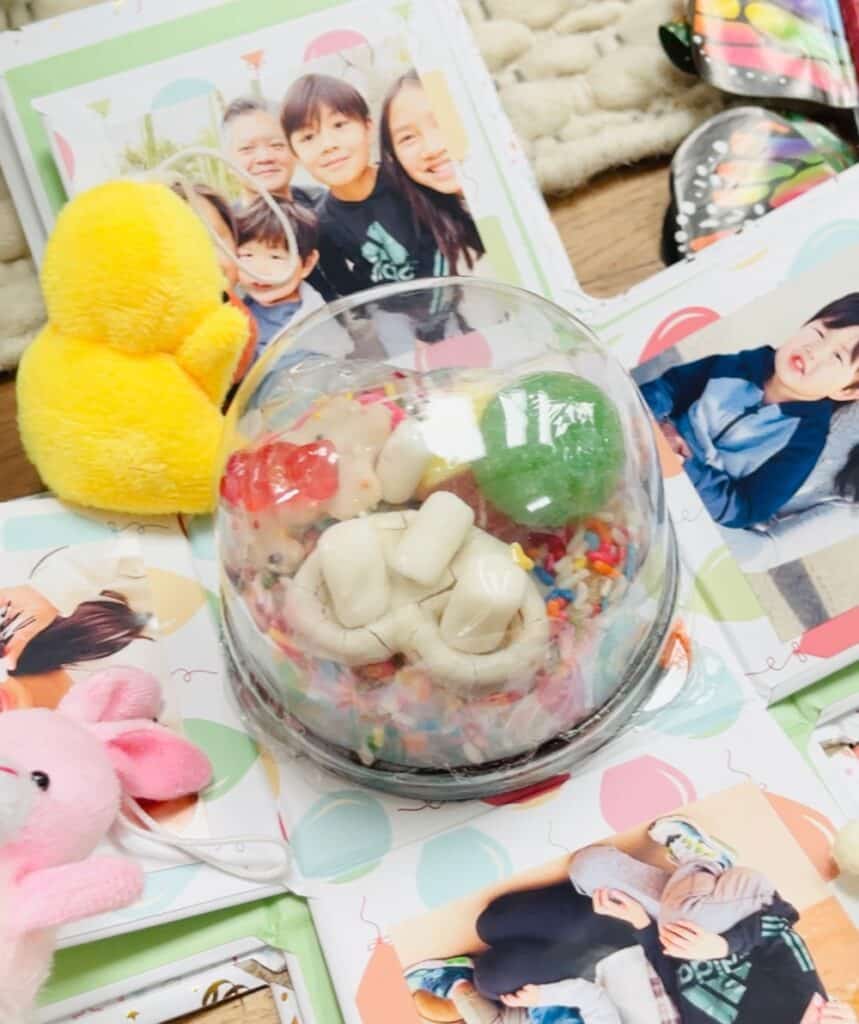 What would I change about the Explosion Cake?
The only thing I would change is the cake size. It was a teeny cake! About the size of those bundt cakes you get. I understand it's for one person, but at $45 I would expect a much larger cake that feeds 2-4. Overall, this didn't deter from the experience and I would highly recommend Send a Cake as a very fun, novelty gift for either a kid or adult!
Want to send something else magical in the mail? Try Send a Unicorn!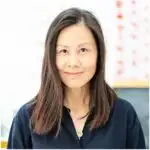 Agnes Hsu is a mom of three and has been inspiring parents and kids to get creative with easy activities and family friendly recipes for over 10 years. She shares her love for creative play and kids food to her 2MM+ followers online. Agnes' commitment to playful learning and kindness has not only raised funds for charity but also earned features in prestigious nationwide publications.