This pom pom cupcake is a quick 100 days of school project for the young toddler set which also doubles as a fun counting exercise and art project. This activity was for my son's 2 year old preschool class and just the right level of fine motor and learning skill for this age group.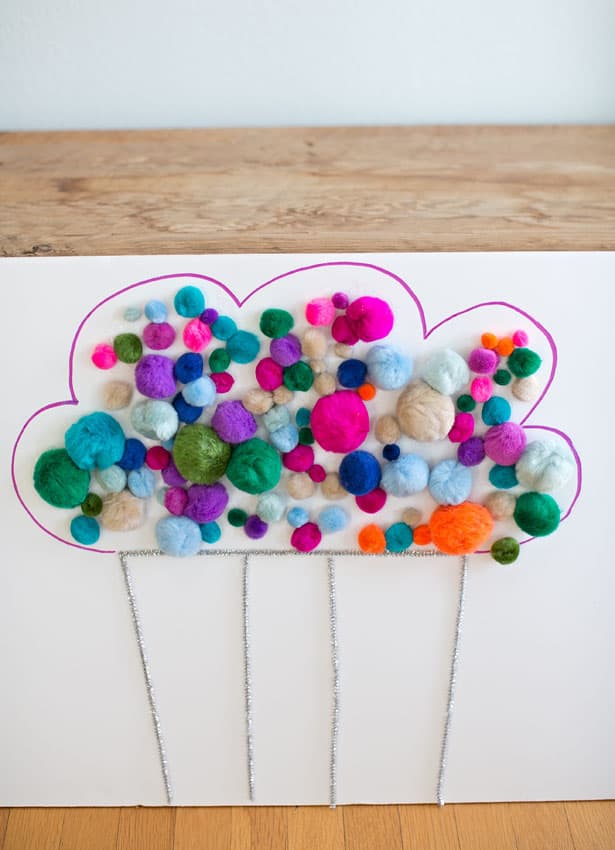 100 Days of School: Pom Pom Cupcake – Materials:
– Posterboard
– Pipe cleaners
– Color marker
– Craft glue
– Mod Podge
– Foam brush
– Pom pom's (at least 100) in various colors and shapes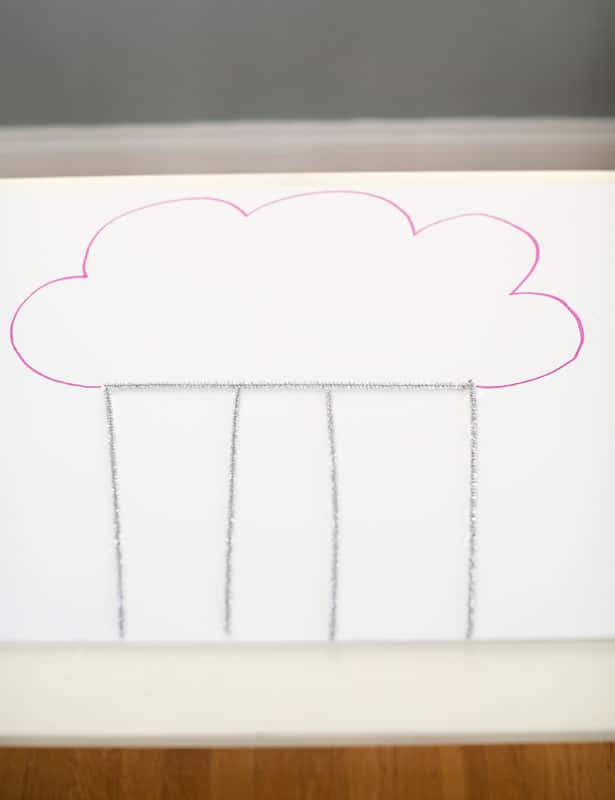 Steps:
1. Use your pipe cleaners to make a cupcake liner shape and use craft glue to hold them in place.
2. Draw the "frosting" with a color marker.
3. Help your child count out 100 pom poms (it helps to count in piles of 10).
4. Spread Mod Podge over the "frosting" and ask your child to place the pom poms over it. Work in small sections so the glue doesn't dry out too quickly.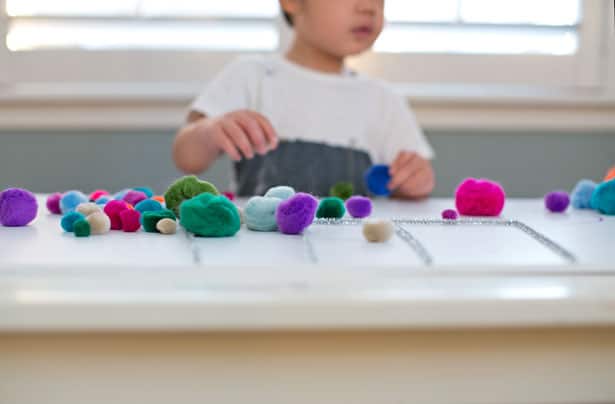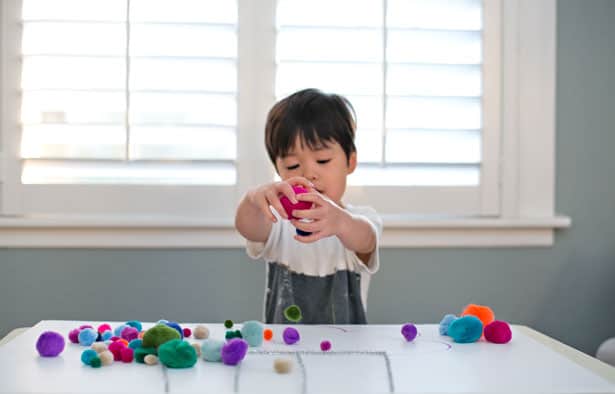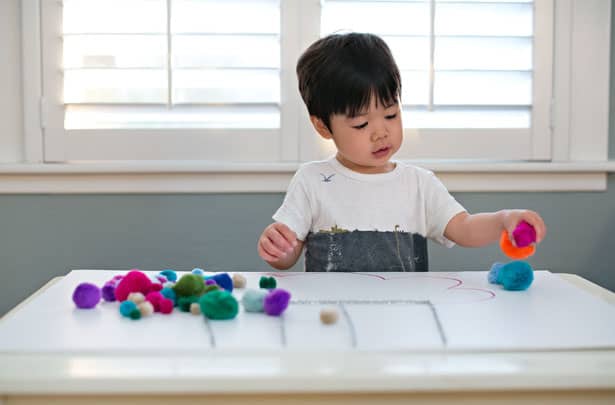 My son had lots of fun sorting and counting out 100 pom poms (with help, of course).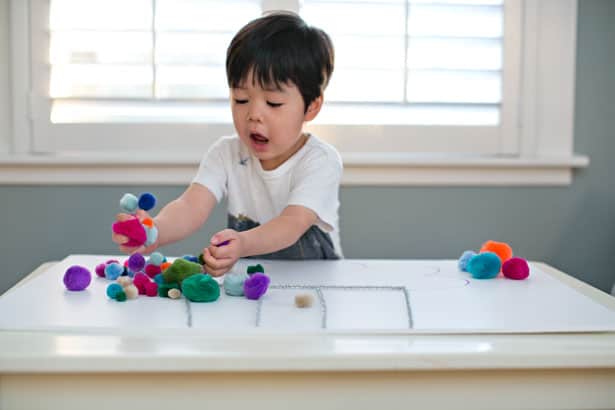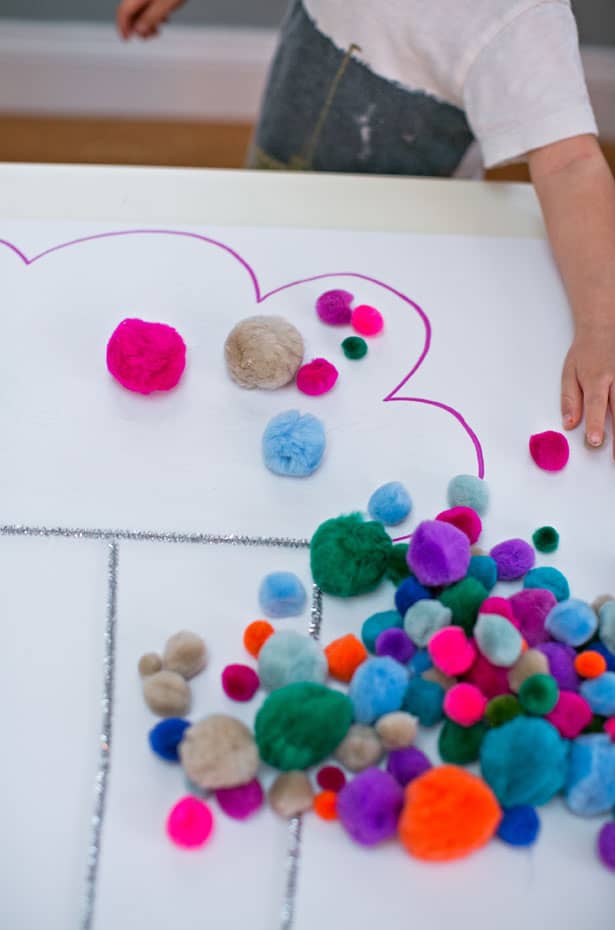 Finally we are done counting (100 pom poms in a pile) and the gluing begins.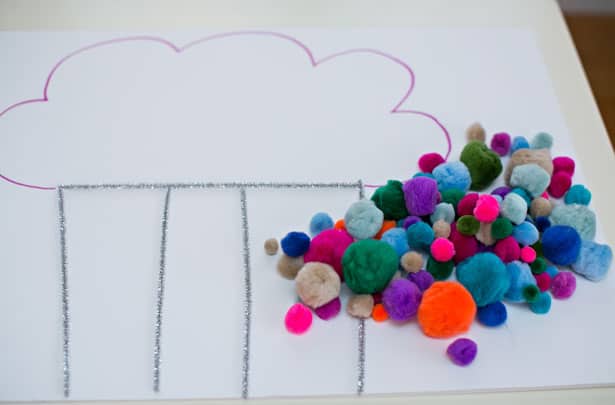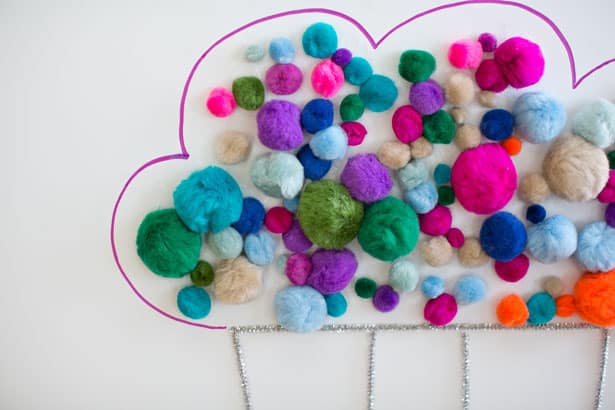 This was such a cute and fun project! My son has proudly shown his cupcake art to everyone who's come to visit us so far. We're excited to bring it to school next week on the 100th day.
Beyond this being a 100 days project, it's also a fun art project you can make in smaller form – draw smaller cupcakes or a series of them with smaller pom poms for older children.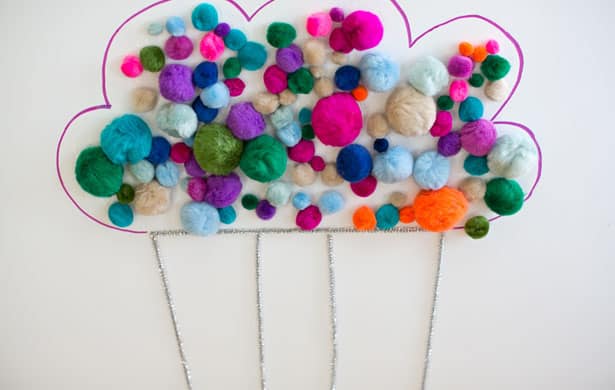 What are some fun 100 day projects you've made with your kids?