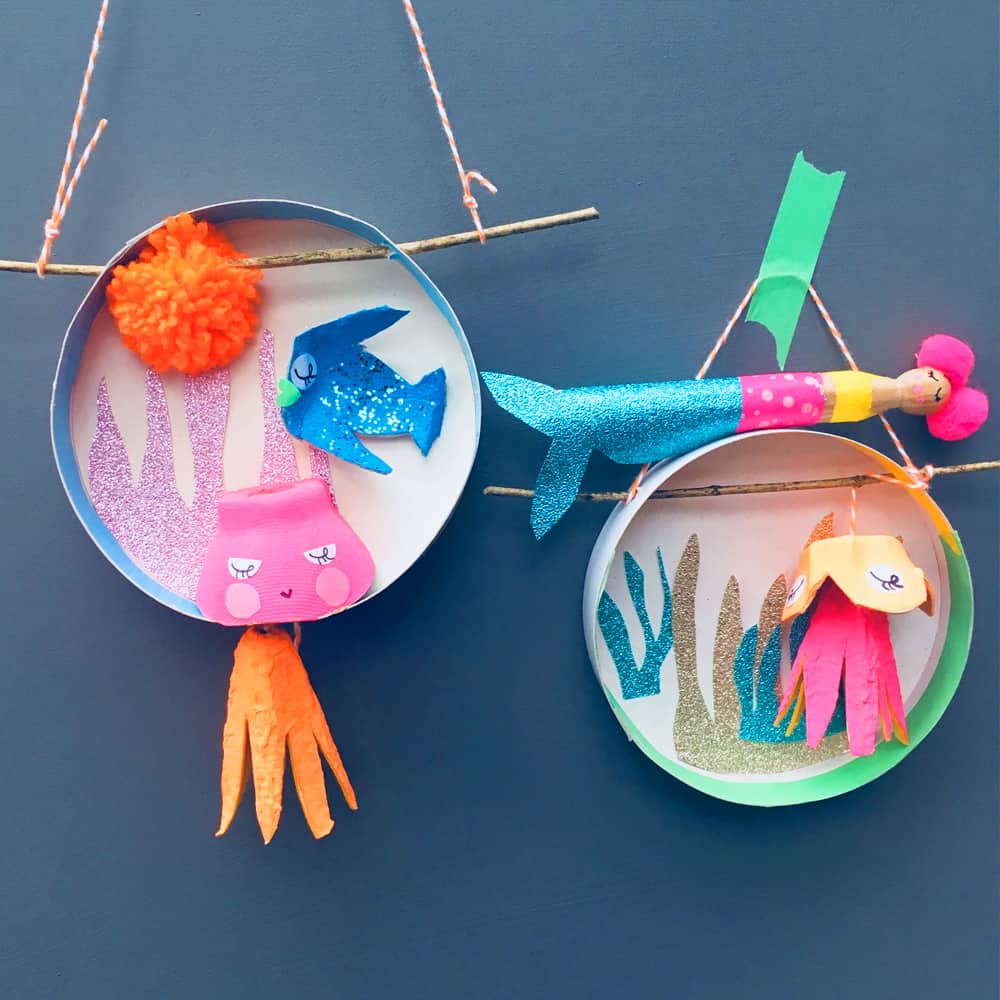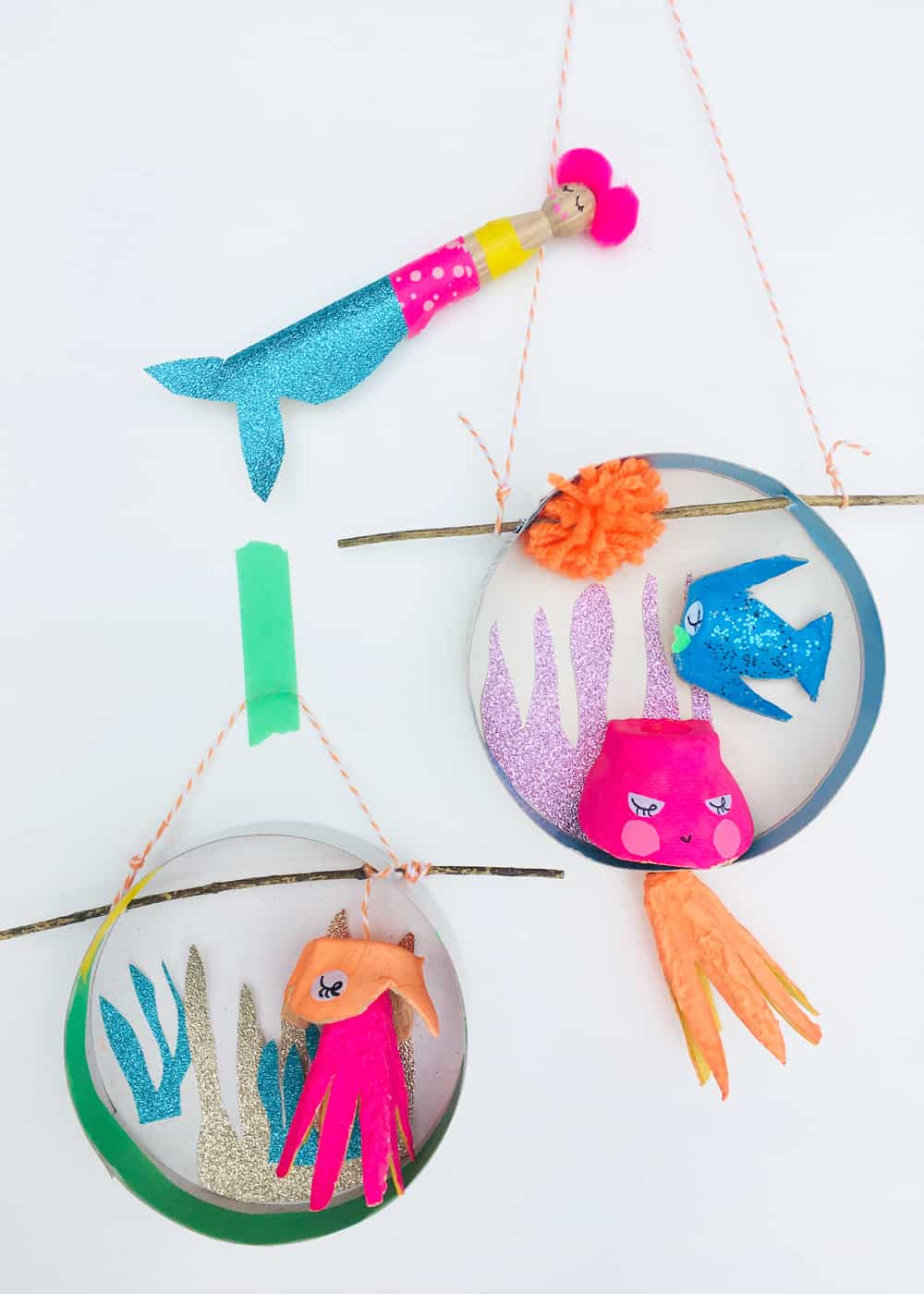 Eldest daughter Maude has a fish tank and she absolutely loves it. There is a sense of calm when you lie on the bed and watch them, whenever she is restless or can't sleep it's the fish tank that helps to relax the mind and settle her (in addition to mom cuddles of course!)
So when asked to create an underwater fish scene of course all of my trio got excited because now they all can have calm underwater settings in their rooms!
Here we go on how to create your own under Under The Sea Fish Aquarium craft using recycled materials.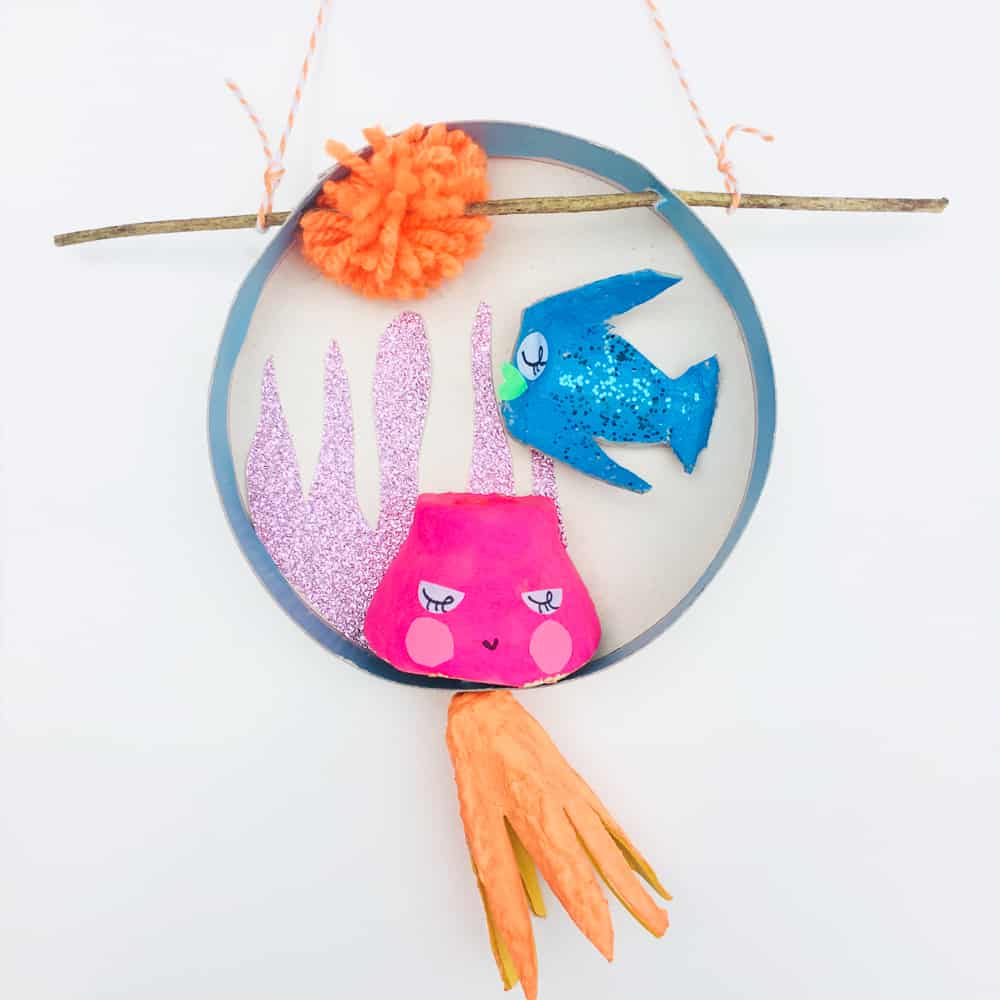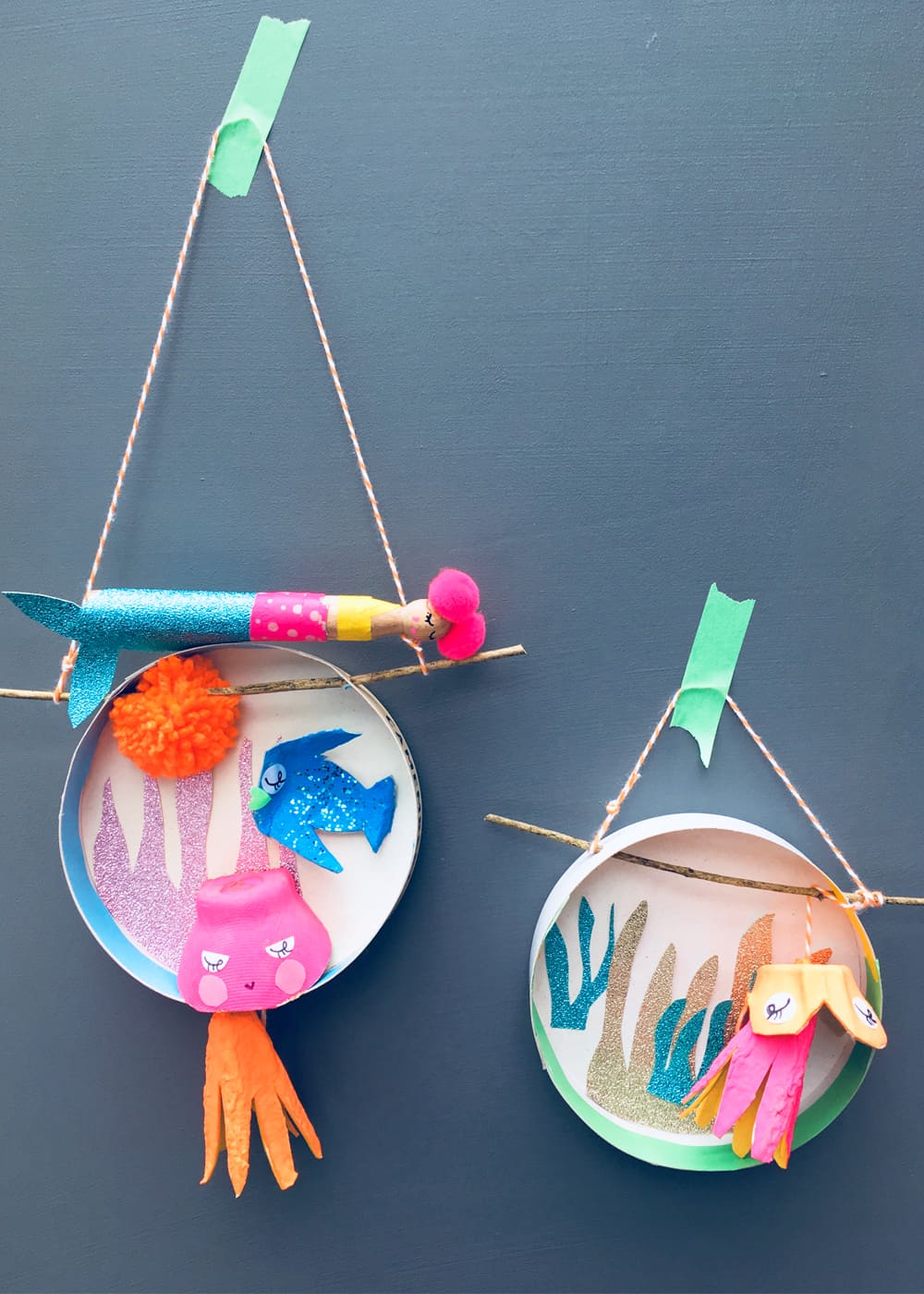 UNDER THE SEA FISH AQUARIUM CRAFT – MATERIALS:
* Egg cartons (yes you know us and our love to recycle!)
* Camembert cheese box (if you don't have one of these 3cm wide strips of stock card is fine to imitate a circular frame)
* Scissors
* Paint and brushes
* Glue stick
* Black fine line pen for details such as eyes
* Washi tape
* Patterned, glitter decorative papers
* Thin sticks X 2 (one for each half of the circular box)
* String approximately 4 X 10cm lengths (for the creatures) 2X 25cm lengths (for hanging)
* Big sewing needle (or something pointy if you don't have one)
The mermaid you see in the images was made from a wooden peg with pompoms stuck on for hair, a washi tape body and a cut out glitter mermaid tail, the complete how to is not listed here but this mermaid and friends are on the Craft Make Play IG page and website.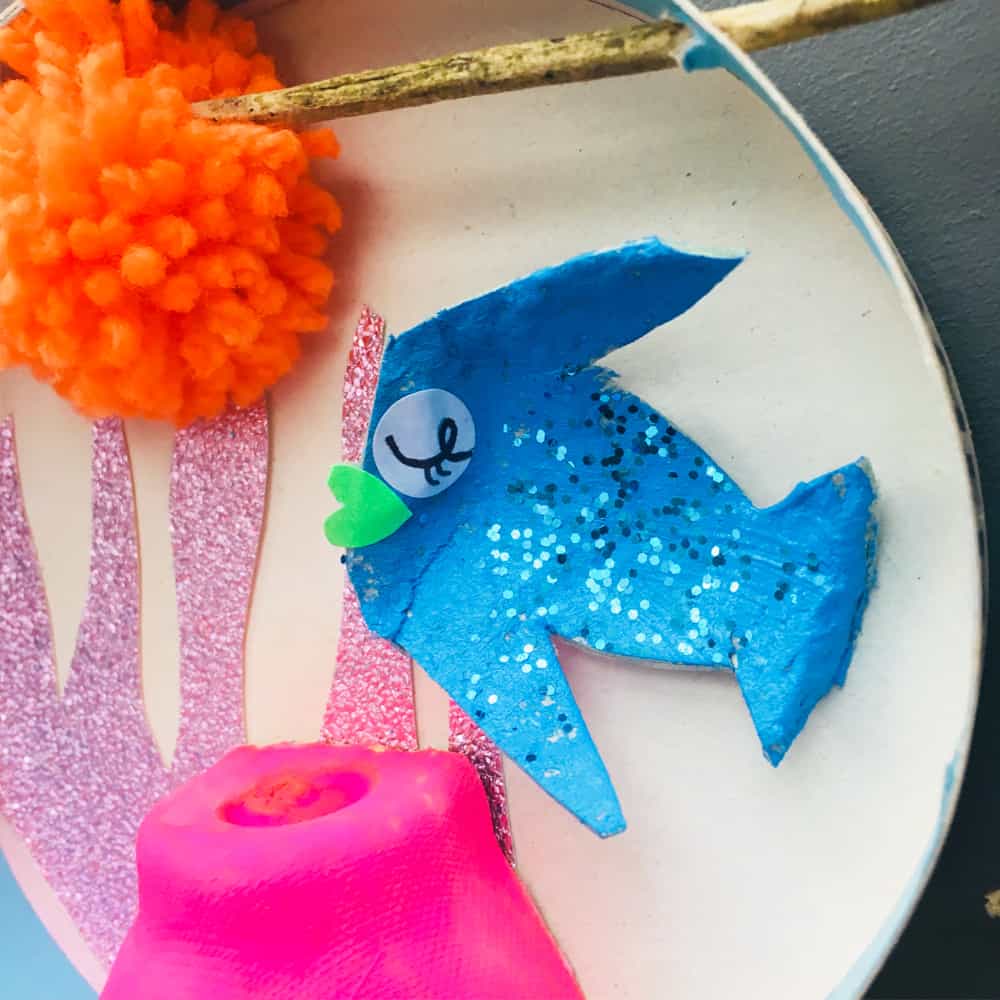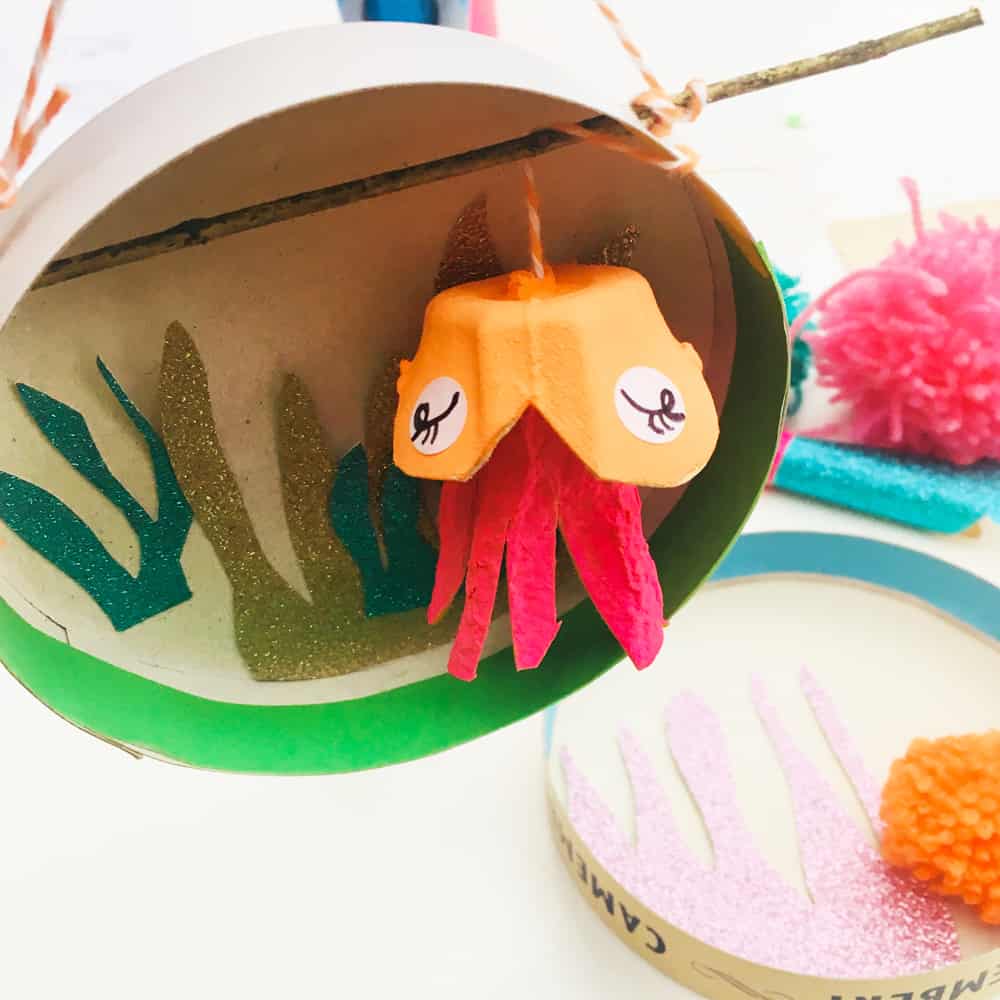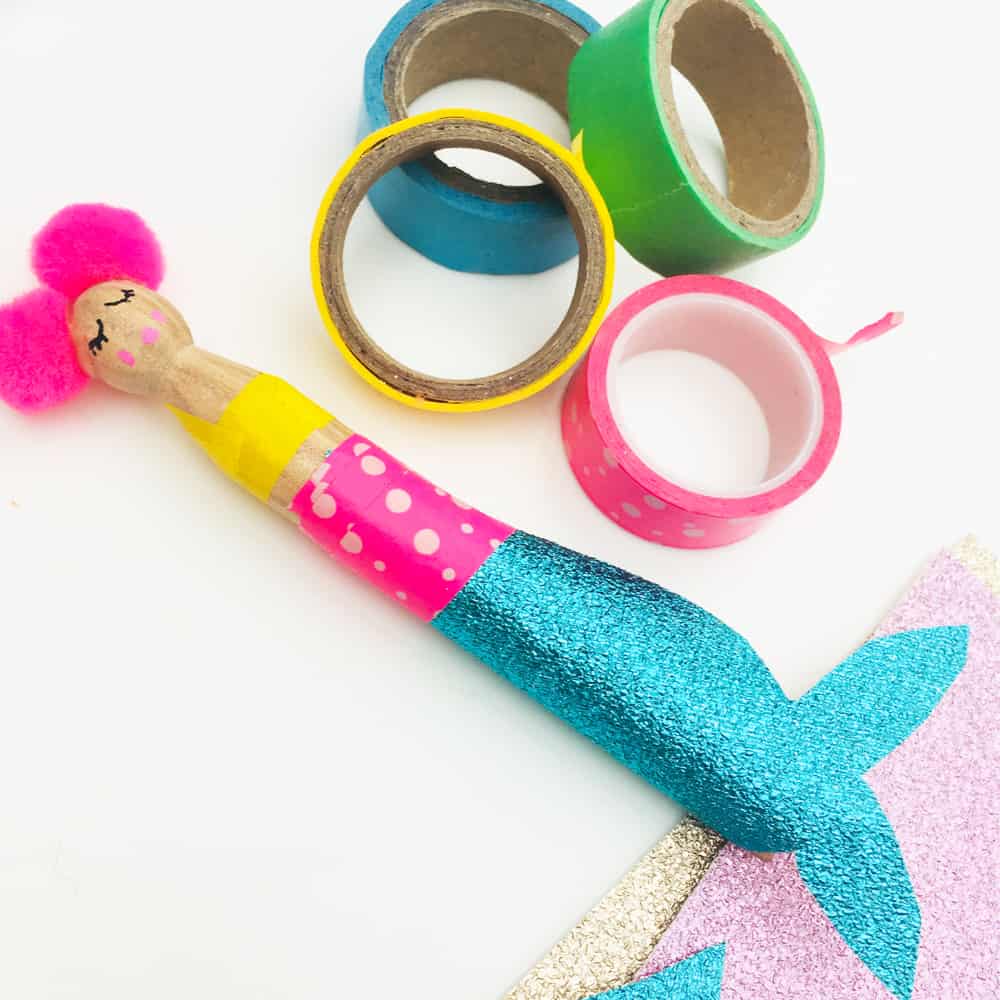 INSTRUCTIONS:
How to create the recycled under the sea fish aquariums:
1. Cut out shapes from your egg box, we used the longer pointy sections of the box to cut and snip for the 8 octopus legs, flatter sections can be cut into fish and the egg cup sections as the top of the octopus.
2. Paint your sea creatures and leave to dry.
3. Open up your circular cheese box (yes open up and you get two halves which woohoo means TWO scenes!) and decorate as you wish or like us simply stick Washi tape around the inner side panel, cut seaweed shapes from patterned or glitter paper and stick these inside the box too!
4. Using scissors carefully make two holes at the top of the circular box, wide enough apart for your thin stick to be pushed through and used as a hanging pole for your creatures (you can see this in the images).
5. Using your needle or pointy tool with great care thread or push string through your creatures and then leaving some length so you can then tie and dangle them from the stick.
6. If you fancy a pompom sea anemone too like the orange one in the scene then why not make one or more super quick pompoms (check out how to from a previous make right here).
7. Finally add the hanging string by knotting a loop at each end of your string and thread onto the stick, position on wall, door, window and da-dah there you have one or two sea life underwater scenes.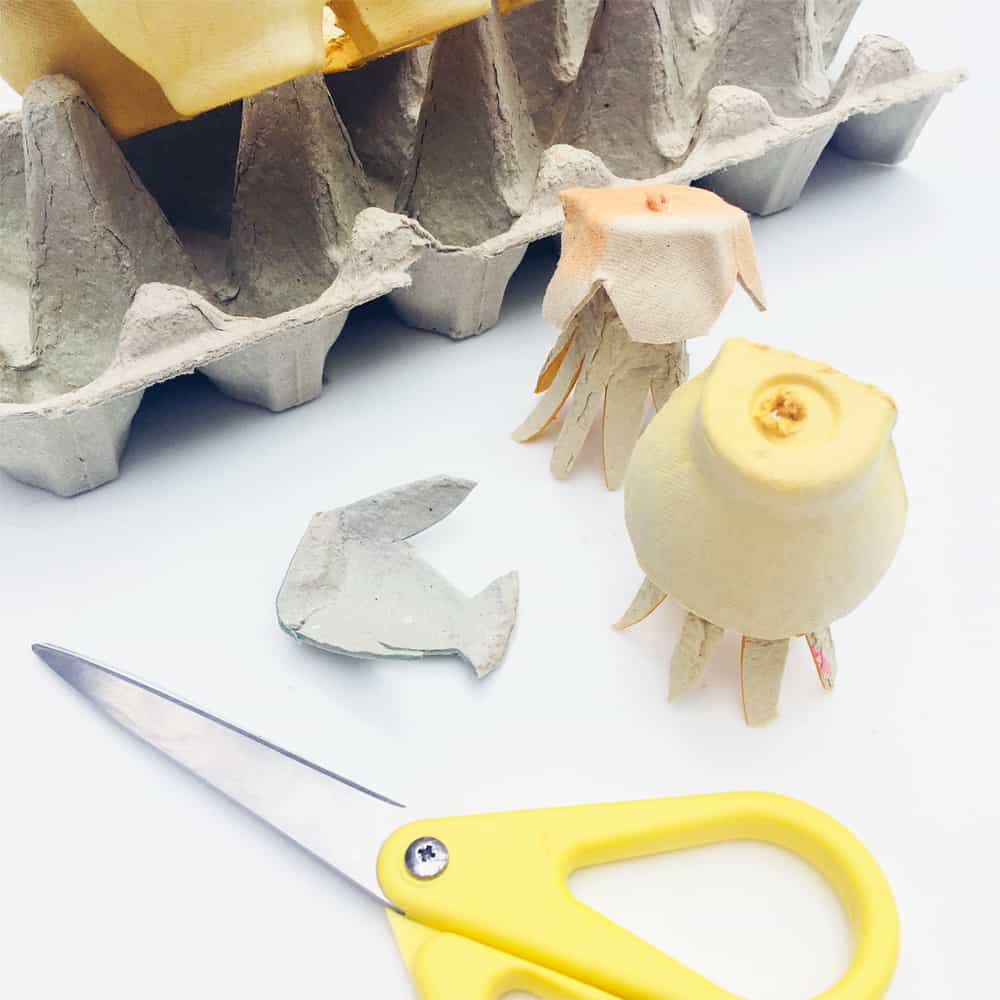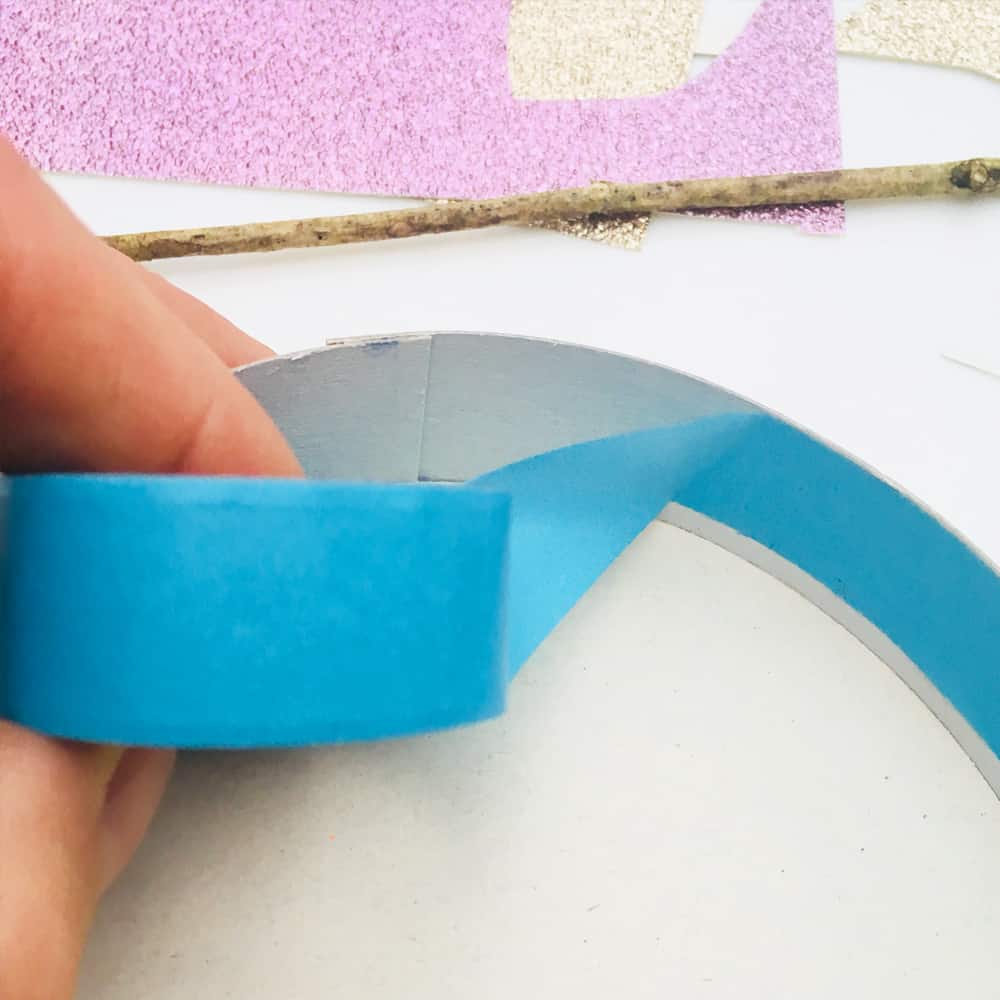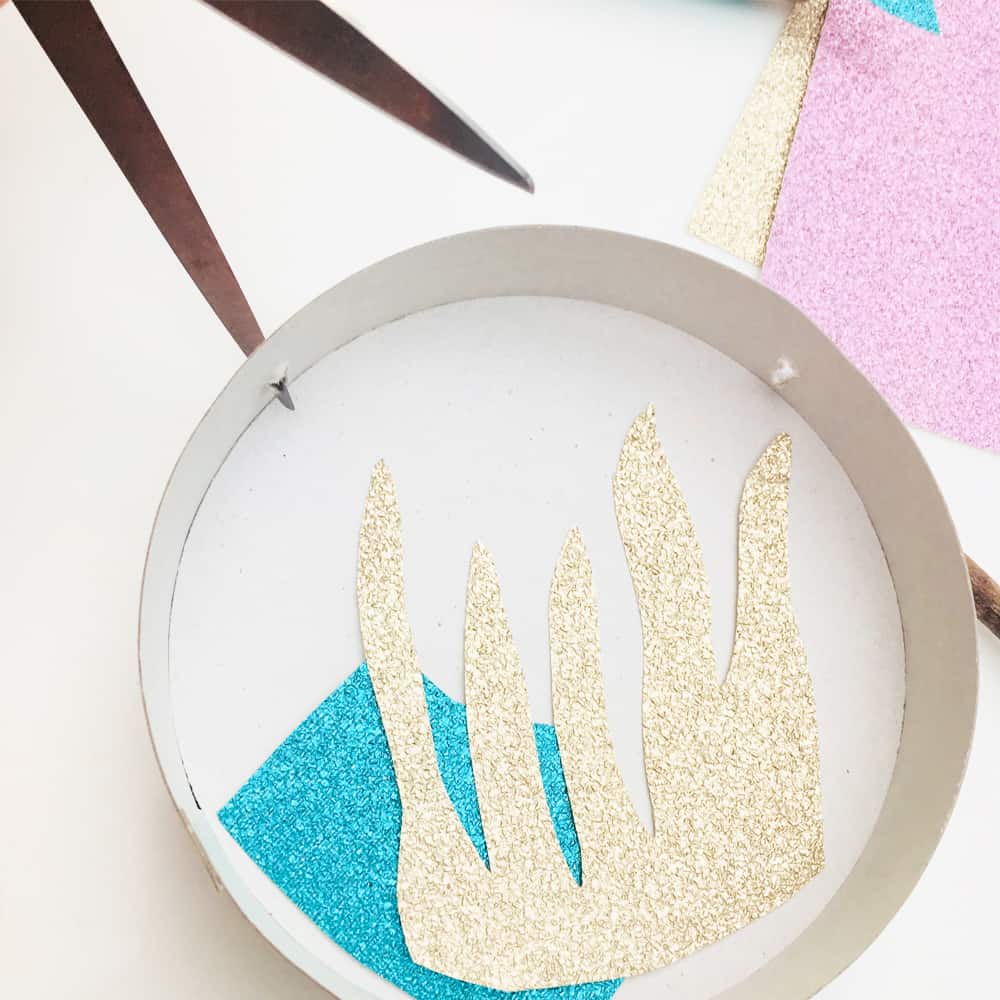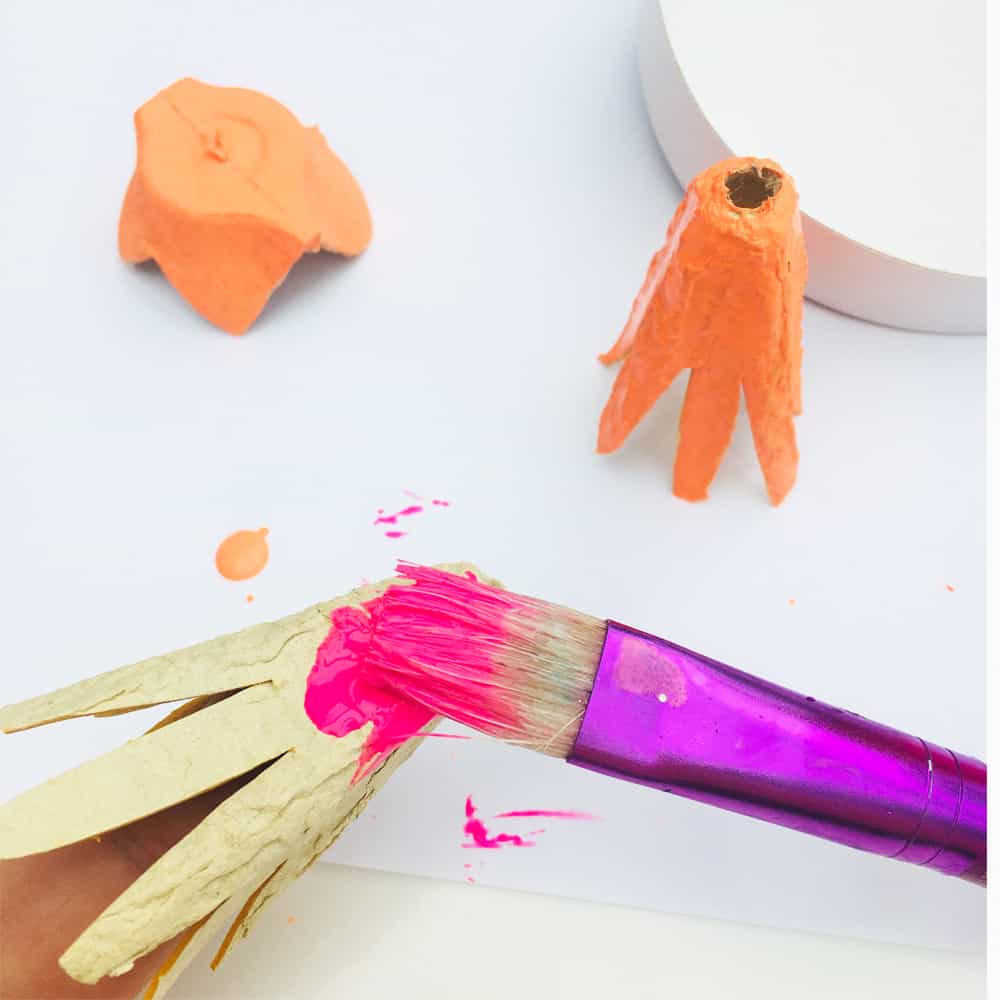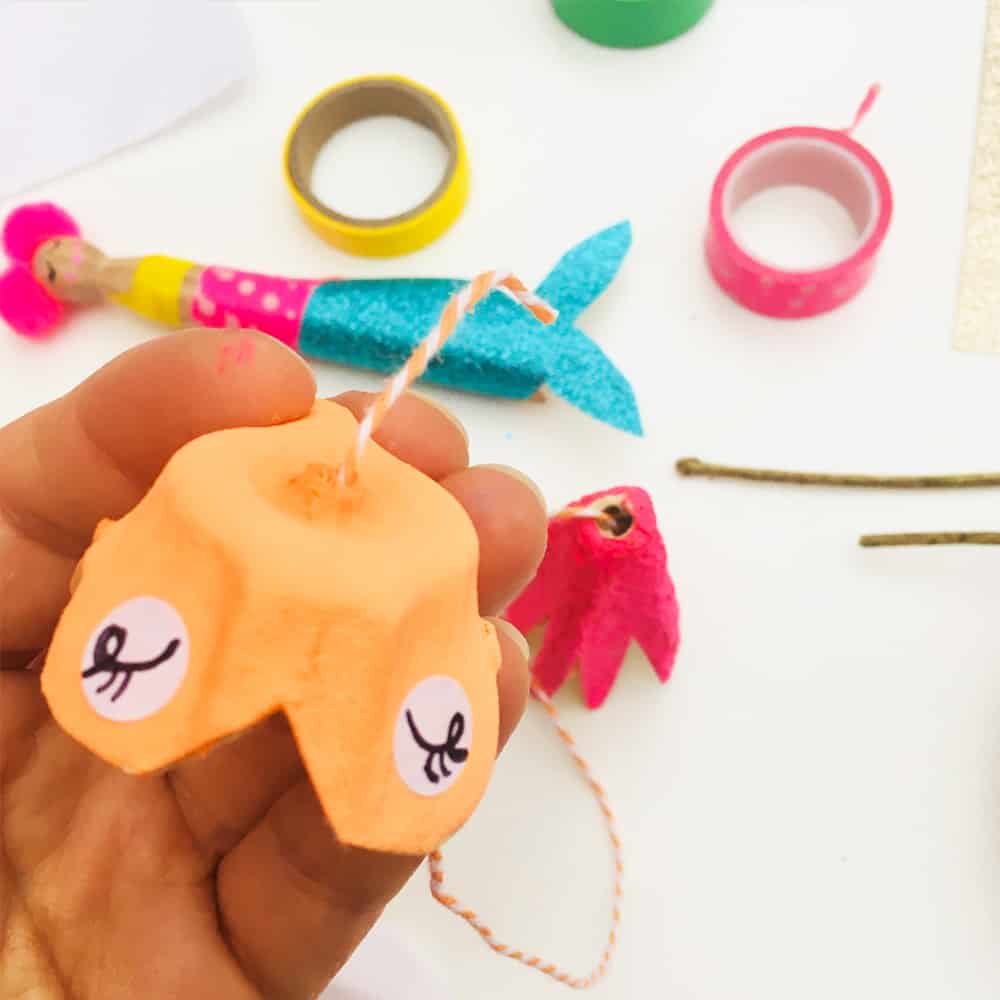 We hope you enjoy making these as much as we did. Since this is made with glitter, as with any craft, the beauty is they can be made and then evolve with more glitter and added sea friends for more fun.
Craft, make and play wonderful creations always, xx Claire.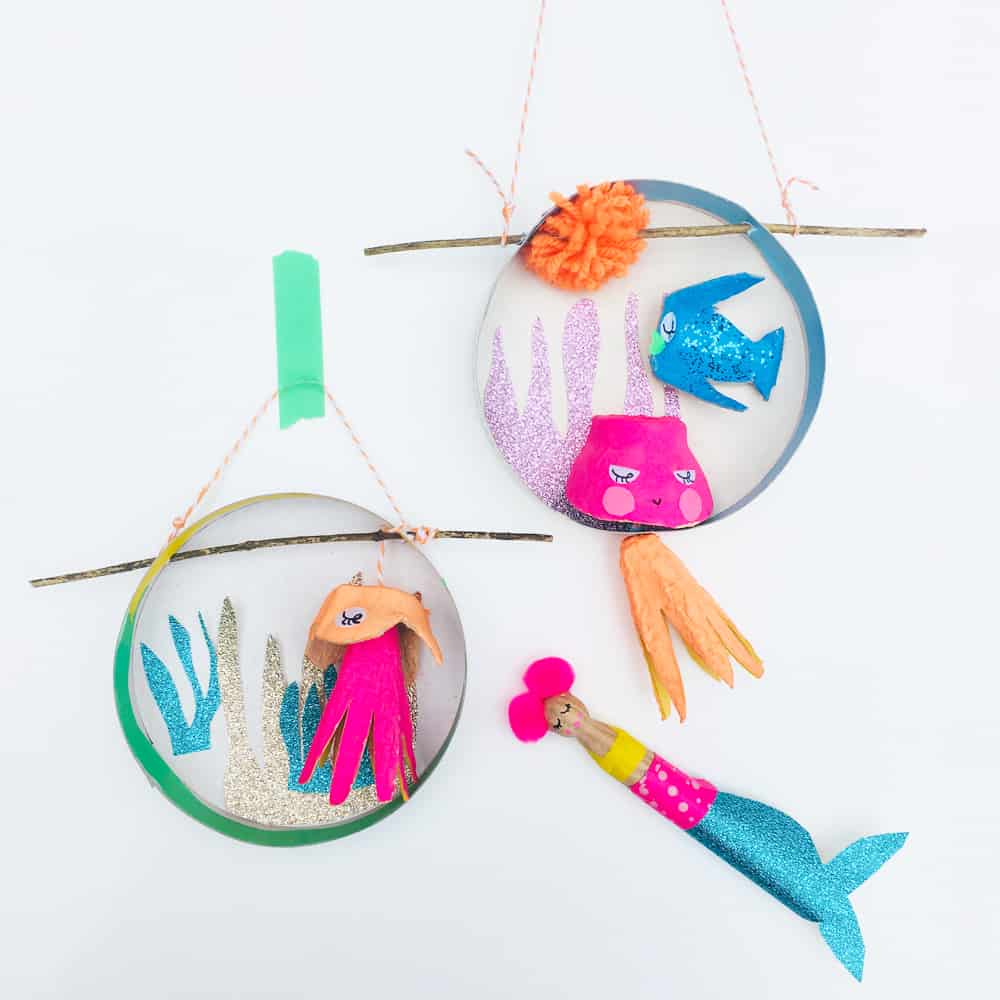 Watch the video below to see this cute under the sea fish aquarium in action!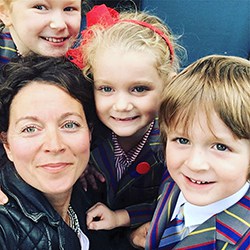 This is Claire, mum to 3 little ones, Maude, Coco and Arlo. A crafter, maker, teacher and former kids fashion and print designer, now founder of CRAFT MAKE PLAY, inspired by children, for children, and adults too!Craft Make Play evolved from an ever growing love for making and creative expression that Claire shared with her own children and then with others. What started at Claire's kitchen table has steadily grown into CRAFT MAKE PLAY. Claire now runs after school craft workshops, pre school sessions and in this years diary Claire has adult workshops and parties too. A new website and blog Craft Make Play an even busier year ahead.To follow Claire and her fresh, fun and inspiring crafts you can see her regularly on Instagram, Facebook, and Pinterest. Take a peek, you'll come away feeling ready to craft and full of ideas.
Disclosure: Some of the links in the post above are "affiliate links." This means if you click on the link and purchase the item, we will receive a small affiliate commission. Regardless, we give our promise that we only recommend products or services we would use personally and believe will add values to our readers.