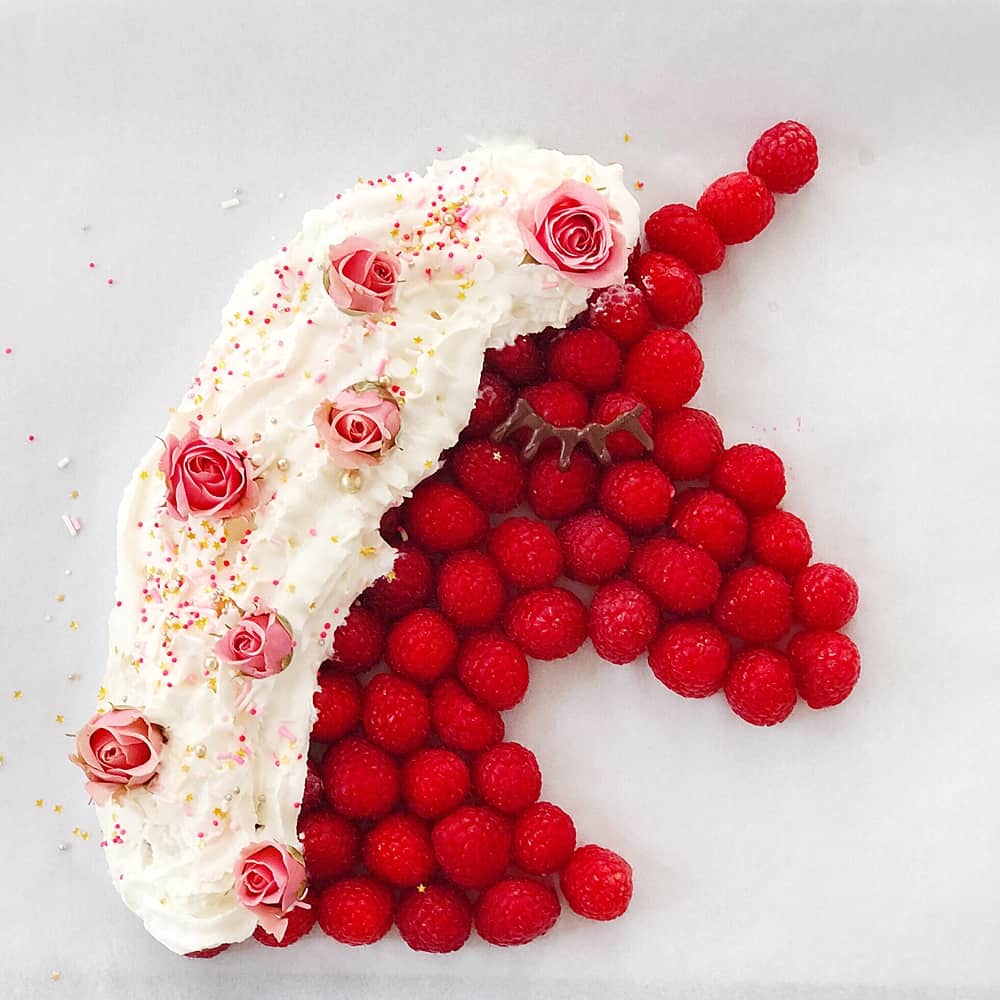 Scroll all the way down to watch the video below to see how to make this magical Giant Raspberry Unicorn Cookie Cake and make sure to subscribe to our YouTube channel for more fun videos!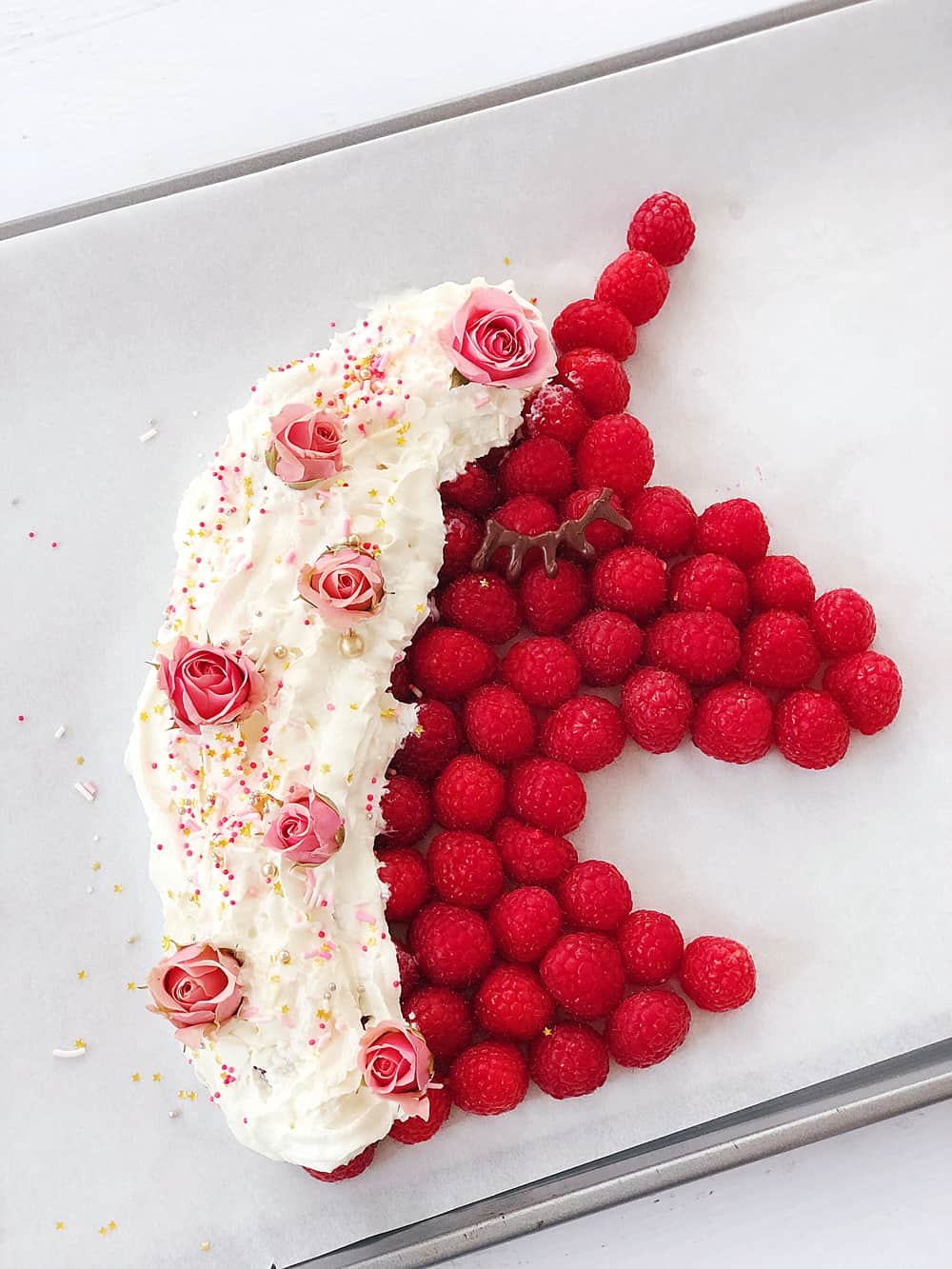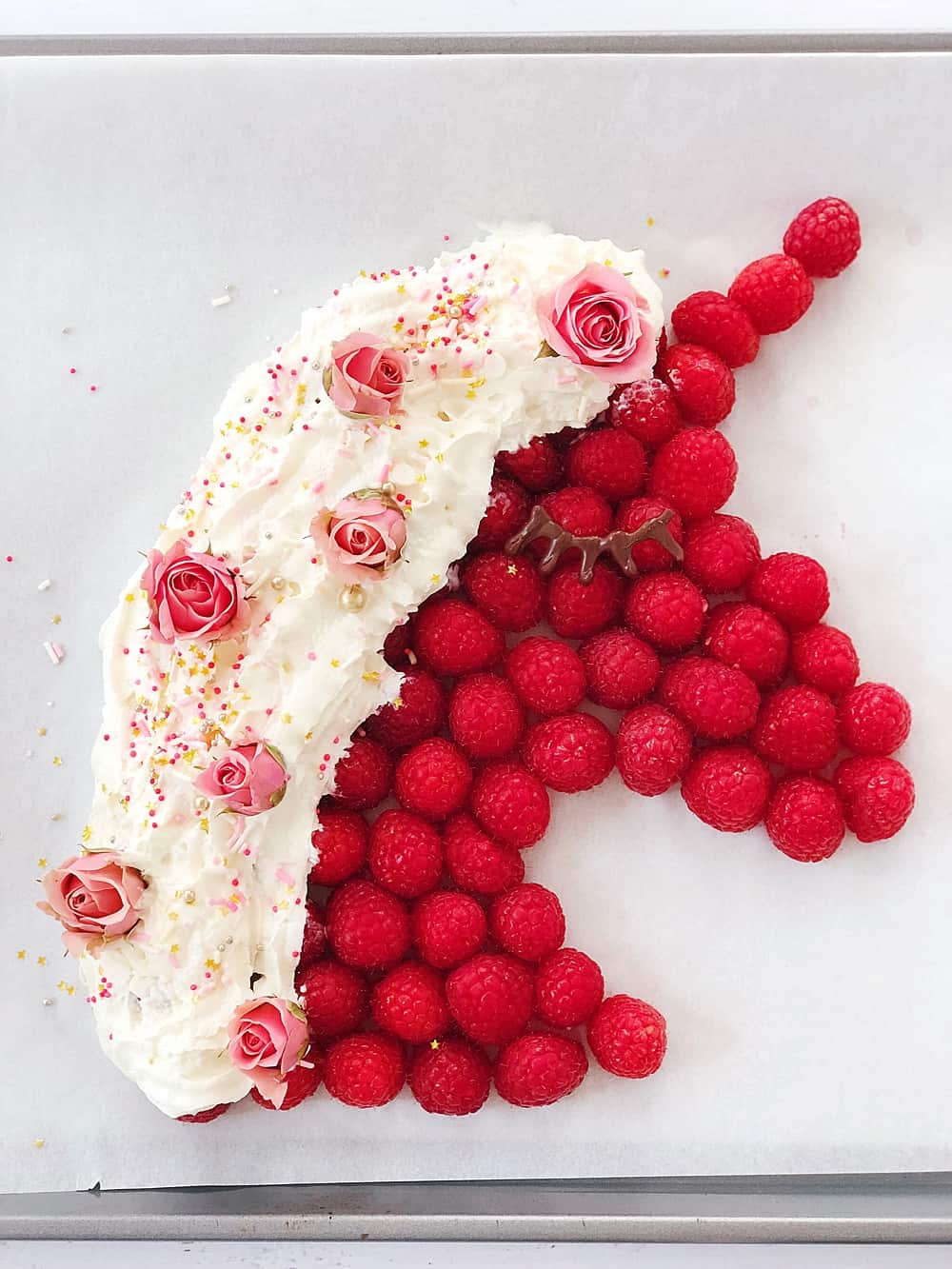 Before you get disappointed, let me break it you right away that there is no "cookie" or "cake" in this Giant Raspberry Unicorn Cookie Cake. Why did we call it that then? This sweet raspberry treat is based on those popular giant "cookie cakes" sweeping the internet and on everyone's Instagram feed lately. According to Posh Little Design, the trend was started by popular baker Adi Klinghofer on Instagram.
Pssst..Have you checked out our Send a Unicorn boxes?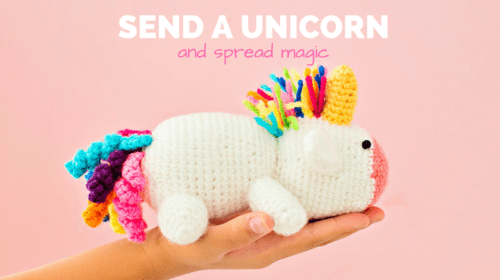 However this unique giant unicorn cookie cutter is designed exclusively by Posh Little Design and when we saw it, we had to get our hands on it. If you haven't heard, we're quite obsessed with making magical unicorn treats.
Since this is a kid-friendly site with easy recipes for kids that encourages little hands making, you won't see any gorgeous, piped cookie cakes here. Instead we thought the unicorn mold was perfect for making a raspberry and cream cake (hold the cake and cookies), for a healthier twist!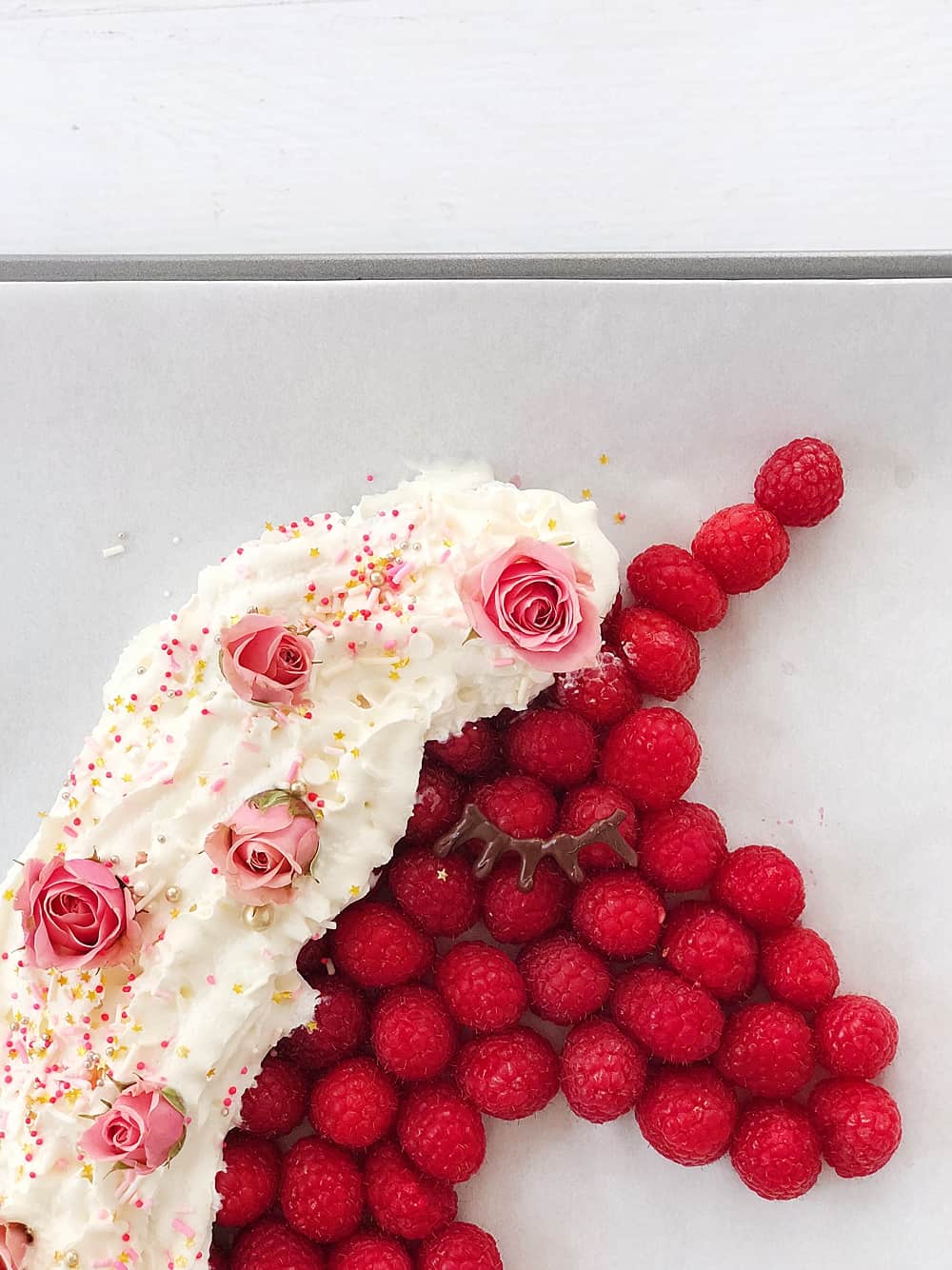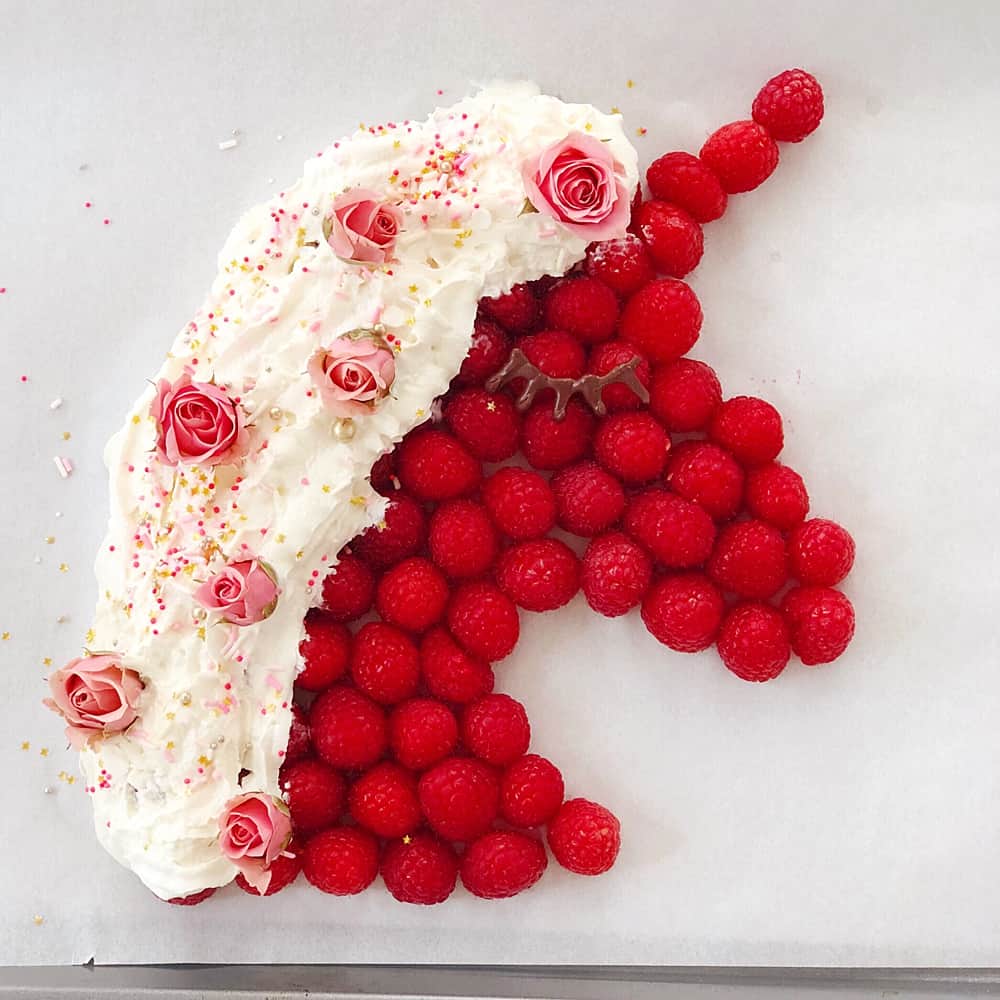 Of course plain raspberries would be boring so we added dollops of whipped cream hair and sprinkles. Watch the video down below to see how easy this refreshing summer dessert was to make.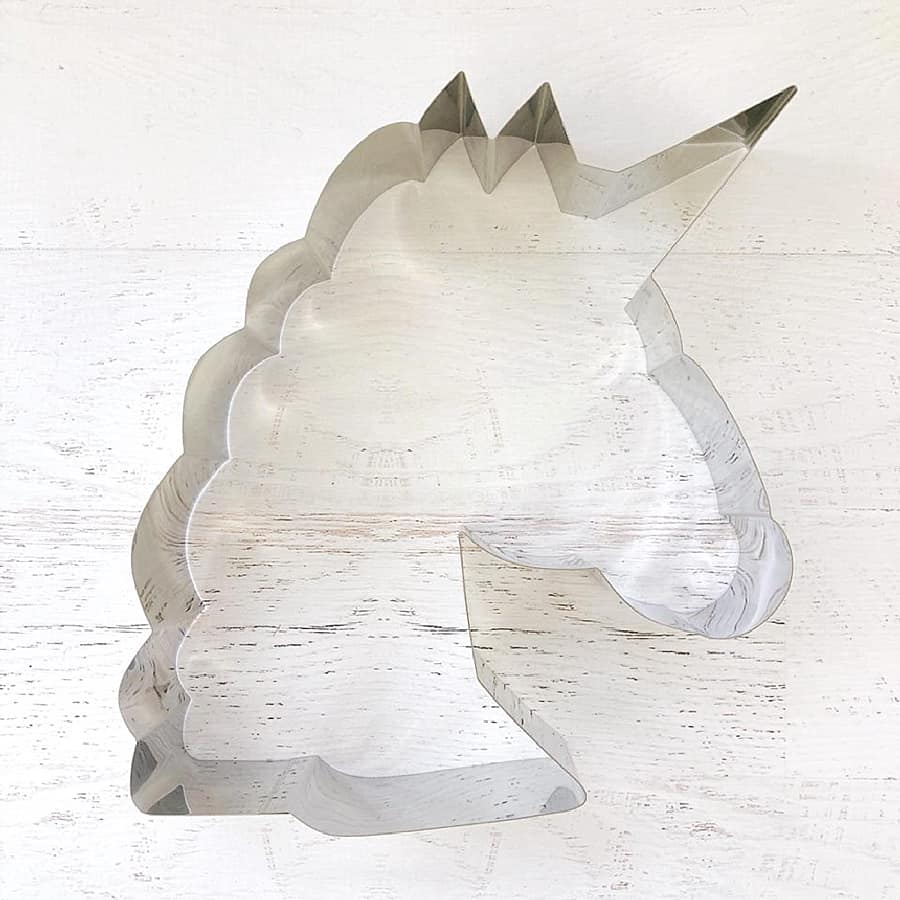 GIANT RASPBERRY UNICORN COOKIE CAKE – INGREDIENTS
Fresh raspberries (washed and dried)
Whip cream
Sprinkles
Fresh flowers for decorations (optional)
Chocolate chips (for melting and forming eye)
Parchment paper
Baking sheet or tray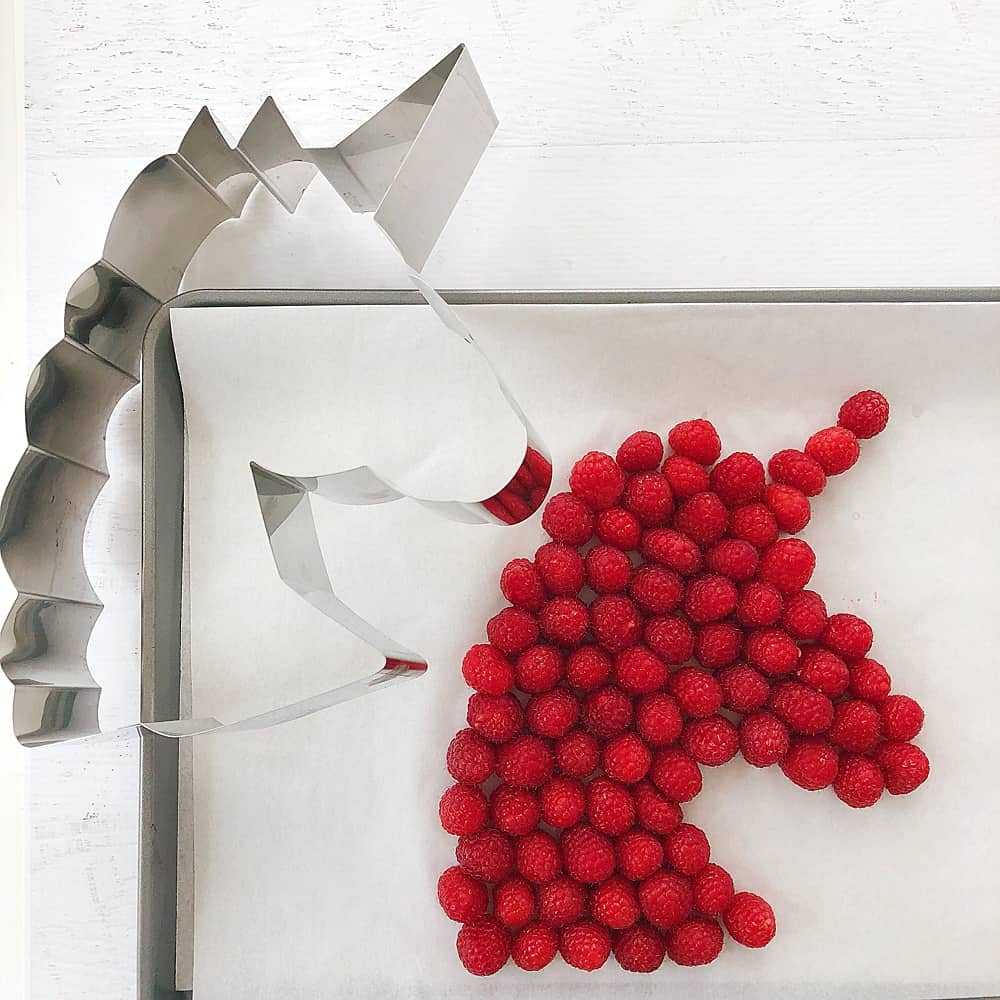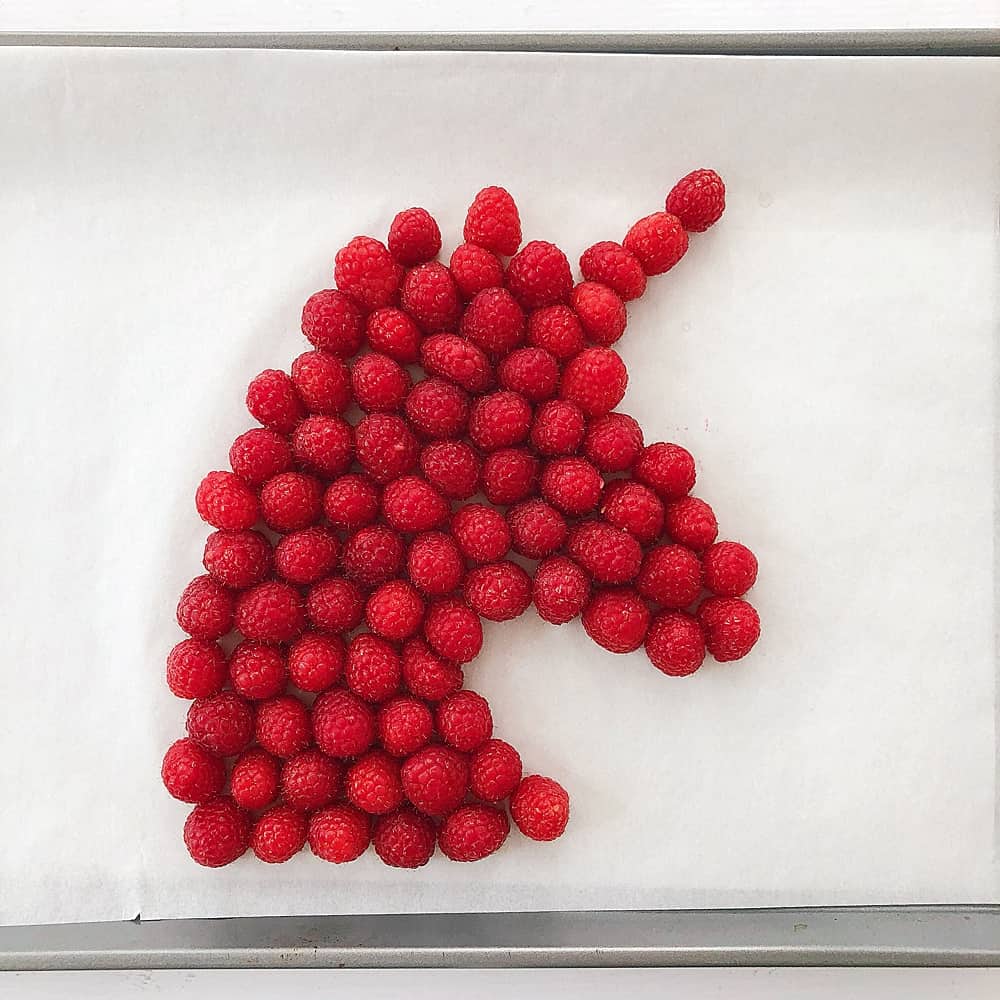 INSTRUCTIONS:
Step 1. Warm a small amount of chocolate chips into a microwave proof bowl, adding a teaspoon of oil helps with viscosity. Microwave in 30 second intervals until melted. Allow to cool for a few minutes. Add a small amount of the melted chocolate into a pastry or zipper bag, snip off the end a tiny bit. Pipe an eyelash eye onto parchment paper. Place in freezer or refrigerator and allow to cool completely while you work on your raspberry cake.
Step 2. Place the unicorn cookie cutter over a parchment lined baking sheet or tray. Add your raspberries one by one and fill your mold. Your littles will love this step.
Step 3. Gently remove your cooled chocolate eye from the parchment paper and place on top of the unicorn face.
Step 4. Add whip cream to create your unicorn mane. Add sprinkles and fresh flowers for decorations. Again kids love this step.
Enjoy your fresh raspberry and cream "cookie cake!"
The kids loved picking off the raspberries and dipping them in the whip cream! I've never seen them gobble fruit down that fast – they did think it was dessert after all!
You can make this giant unicorn cake with various cut up fruits. A rainbow fruit one would be amazing! For another healthy unicorn treat, check out our Galaxy Unicorn Yogurt Bark.
What do you think about the cookie cake trend? Have you tried making one yet? Get the giant Unicorn Cookie Cutter.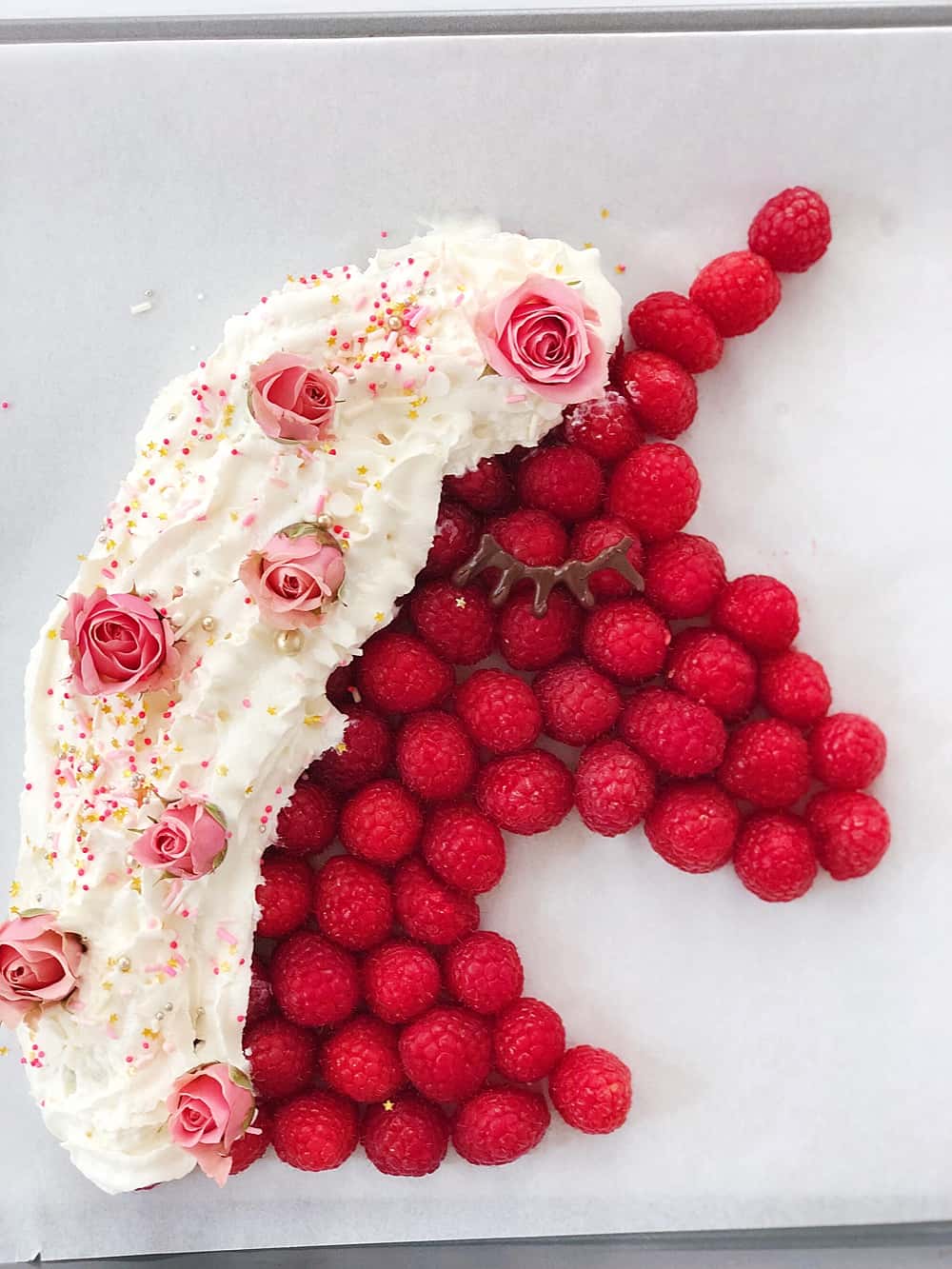 Check out our step by step video below:
Disclosure: Some of the links in the post above are "affiliate links." This means if you click on the link and purchase the item, we will receive a small affiliate commission. Regardless, we give our promise that we only recommend products or services we would use personally and believe will add values to our readers.