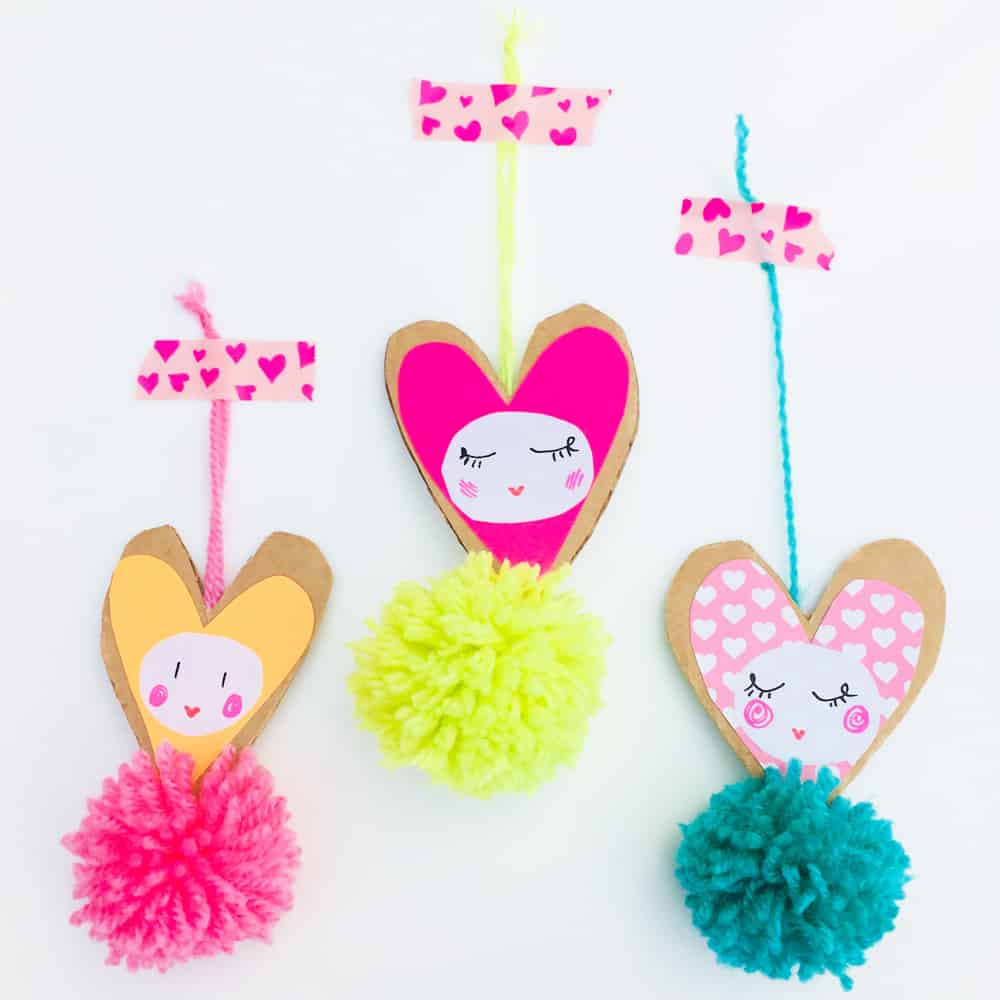 We all love a love heart and especially a valentine love heart right! So combining the beautiful heart and the inspiration from our Christmas tags that were so much fun to make we got our Craft Make Play on with cutting, sticking and hanging to create some adorable love heart decorations. I think you'll 'love' them just as much us!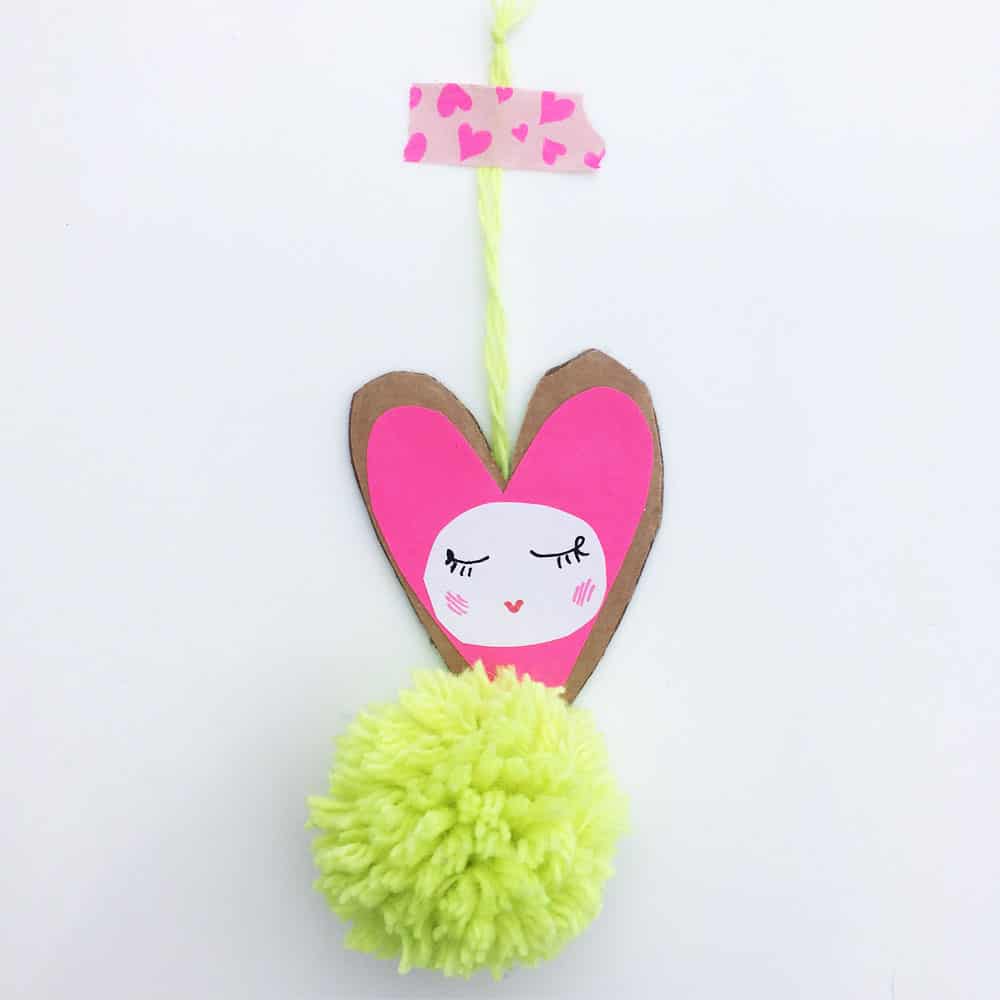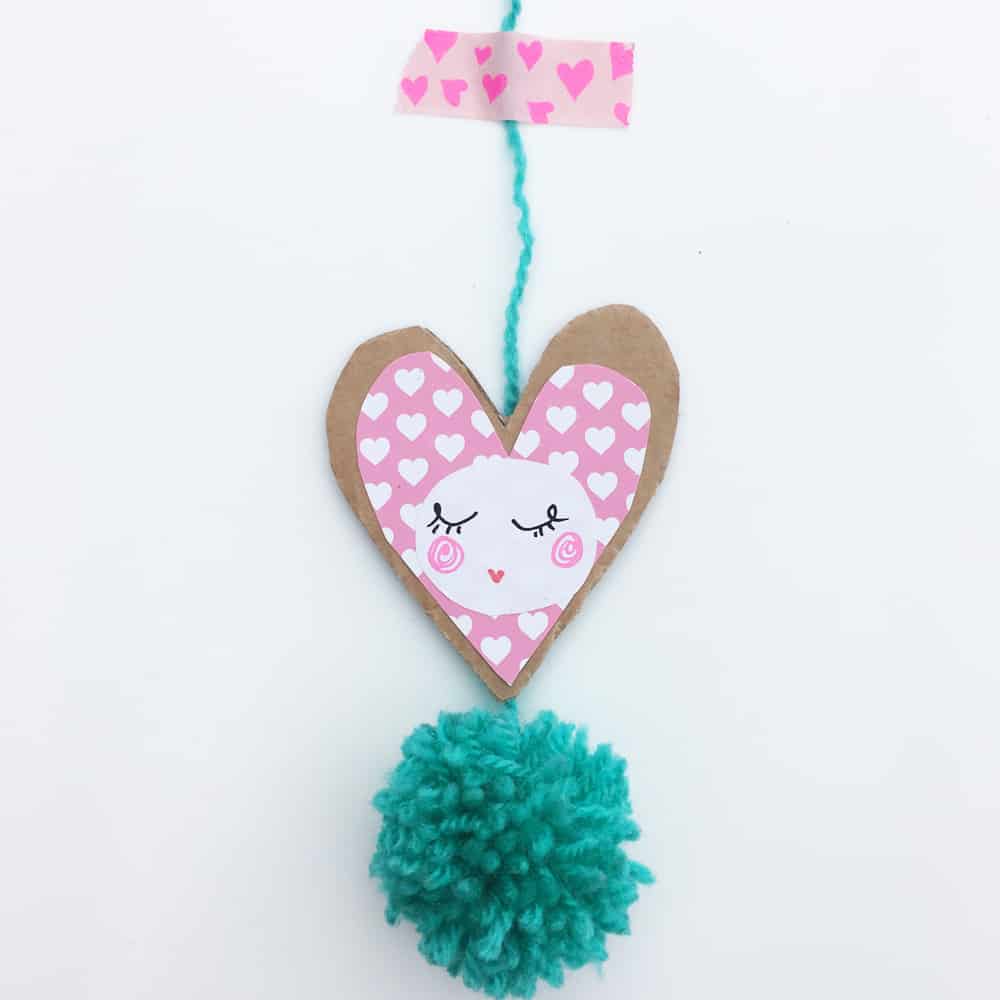 To get started we we pulled together the following materials from our craftmakeplay shelves.

MATERIALS


•corrugated cardboard 20cm X 20cm is enough for three

•plain and patterned papers

•cut out white paper discs approx 3cm X 2m

•different colored yarns

•pink, red, black fine liners

•glue stick

•scissors

•long needle with an eye for yarn (don't worry if no needle available you can use tape!)*


….and then we did this….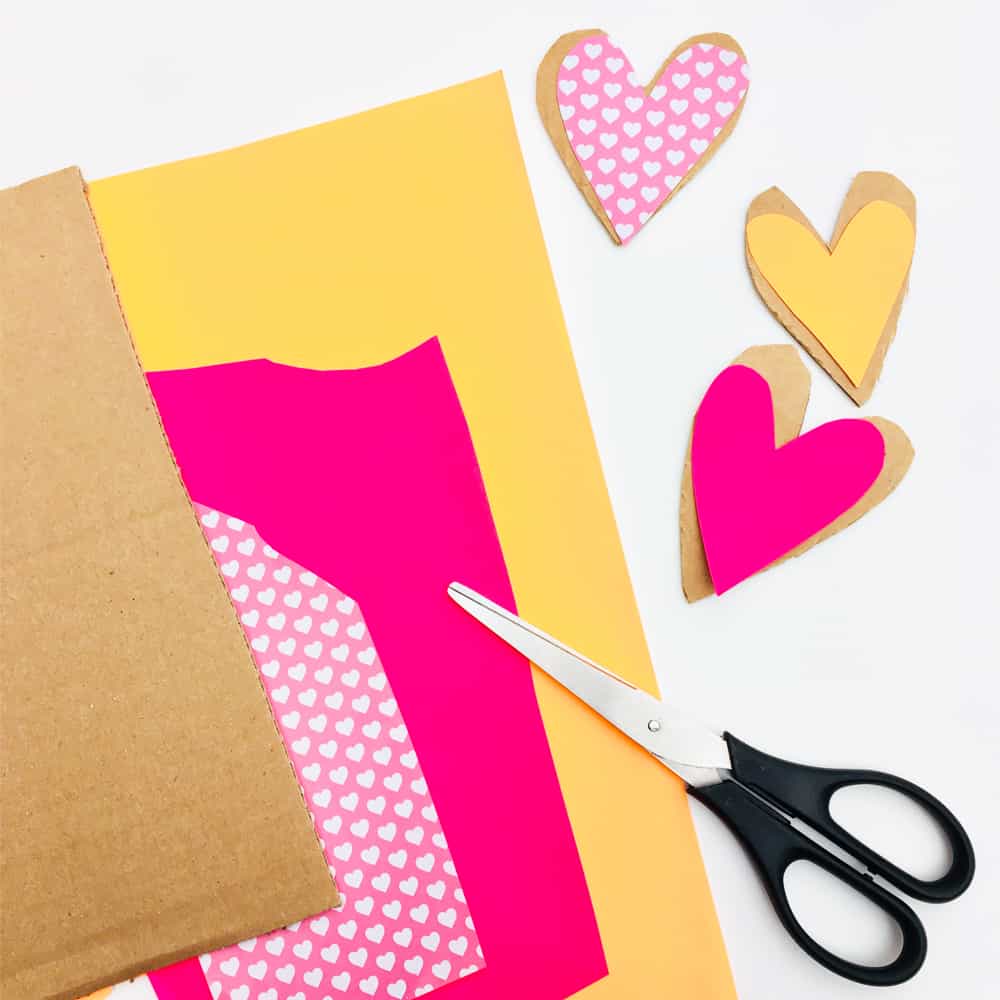 INSTRUCTIONS:


STEP 1.

Taking the corrugated card cut out your love hearts making sure the corrugated lines are running vertically.
STEP 2.

Cut out slightly smaller lovehearts from your coloured and patterned papers, and glue onto the card love heart.
STEP 3.

Glue the white paper discs onto the coloured and patterned love hearts and draw on a face using the fine-line pens.

YAY! LOVE HEART COMPLETE NOW ONTO THE POMPOM
STEP 4.

If you don't have a pompom making tool simply wrap yarn around a fork approximately 30 times then pass a 25cm piece of yarn through the middle fork prongs and ties in a knot and slide off the fork, you will have something that looks like a bow
STEP 5.

Holding the long piece of yarn cut all the loops and trim your pompom making sure not to cut the long length.
STEP 6.

Thread the long length through the eye of your long needle* and insert at the base point of heart

*if you don't have a long needle just tape the long length in place on the reverse side of your love heart.
STEP 7.

You will see your needle coming through between the two heart arches, carefully pull through.
STEP 8.

Tie a knot to create a loop so you can then hang your love heart decoration.
STEP 9.

LOVE IT!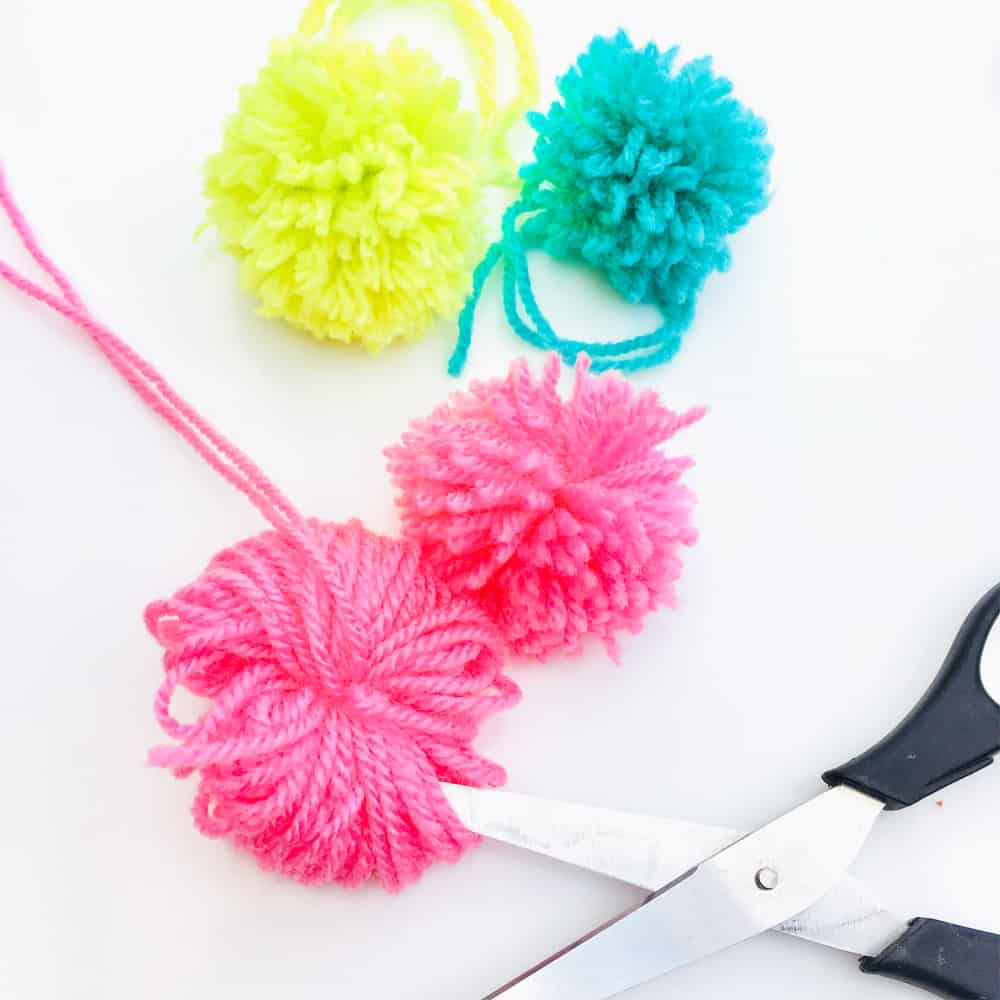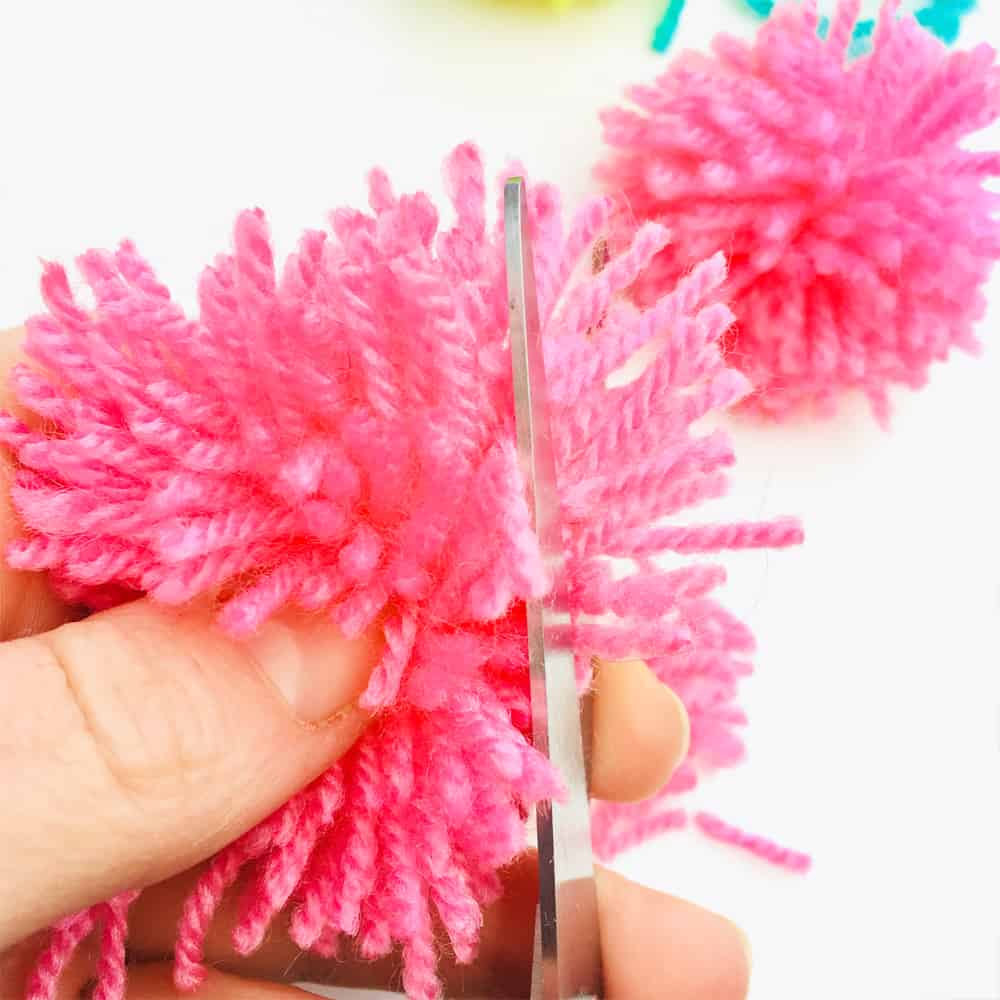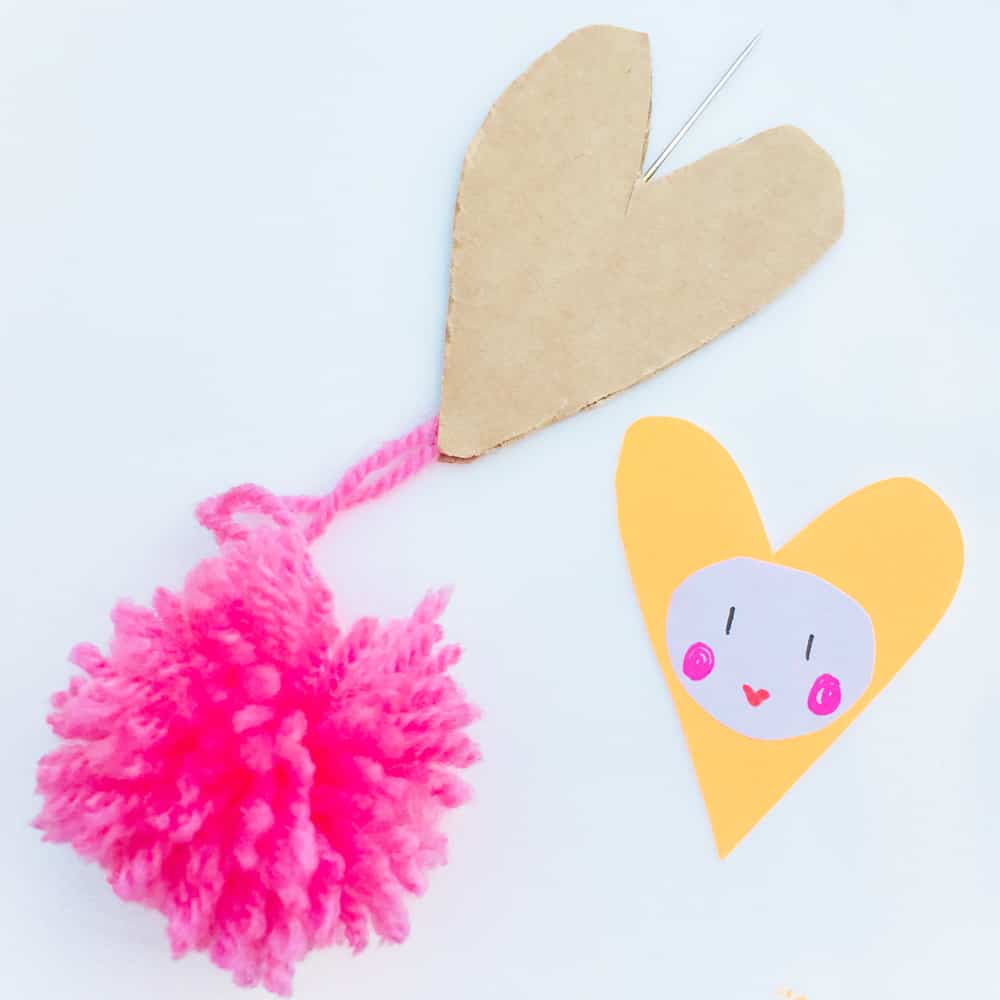 Now you've made those why not make more and just think of all the things you could do with them such as create a bunting, put onto a card, Washi tape onto the wall, hang from a door, so many ways to enjoy.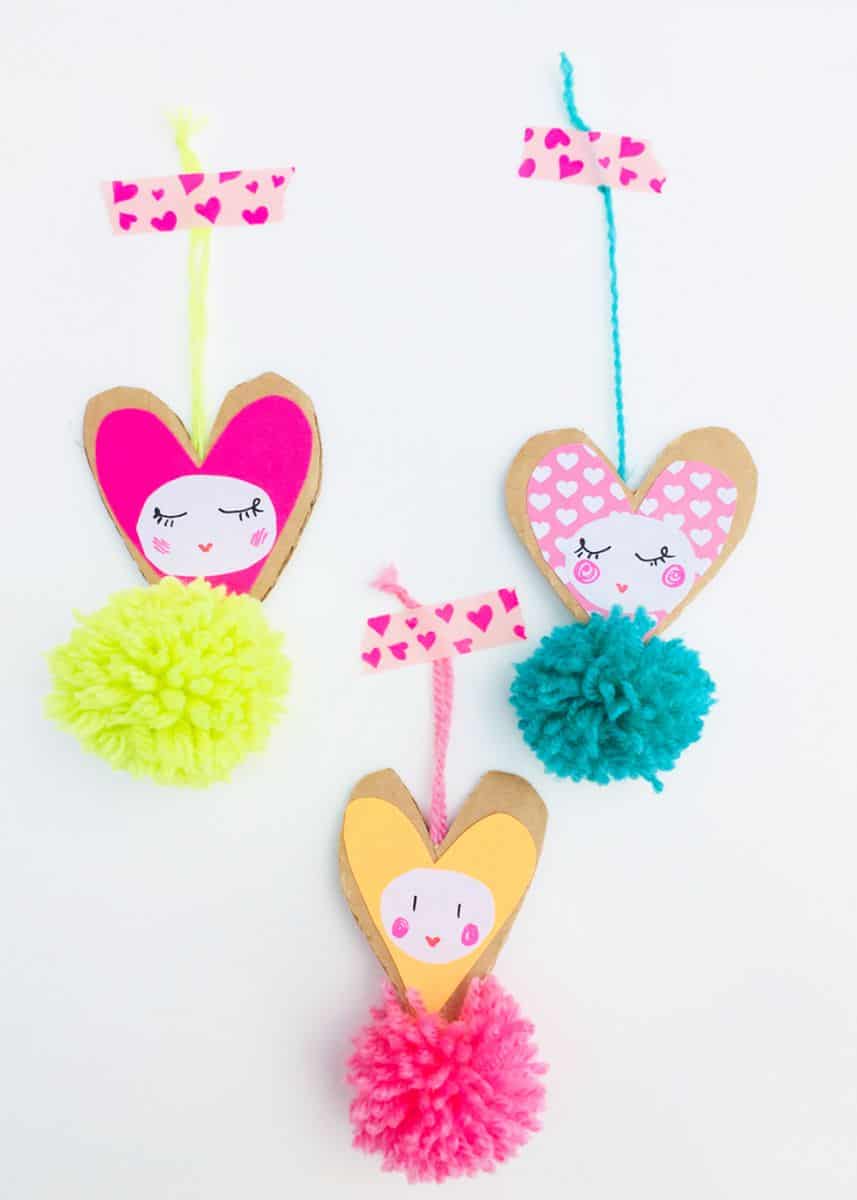 We just couldn't resist going back and making one with a longer string to wear as a pendant, the possibilities are endless and all are gorgeously cute!

Enjoy!
Check out more Creative Valentine's Ideas for Kids.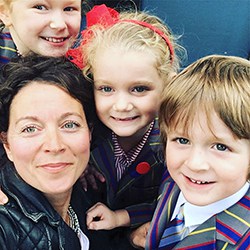 This is Claire, mum to 3 little ones, Maude, Coco and Arlo. A crafter, maker, teacher and former kids fashion and print designer, now founder of CRAFT MAKE PLAY, inspired by children, for children, and adults too!Craft Make Play evolved from an ever growing love for making and creative expression that Claire shared with her own children and then with others. What started at Claire's kitchen table has steadily grown into CRAFT MAKE PLAY. Claire now runs after school craft workshops, pre school sessions and in this years diary Claire has adult workshops and parties too. A new website and blog Craft Make Play an even busier year ahead.To follow Claire and her fresh, fun and inspiring crafts you can see her regularly on Instagram, Facebook, and Pinterest. Take a peek, you'll come away feeling ready to craft and full of ideas.
______________________________________________________________________________________________________

Disclosure: Some of the links in the post above are "affiliate links." This means if you click on the link and purchase the item, we will receive a small affiliate commission. Regardless, we give our promise that we only recommend products or services we would use personally and believe will add values to our readers.