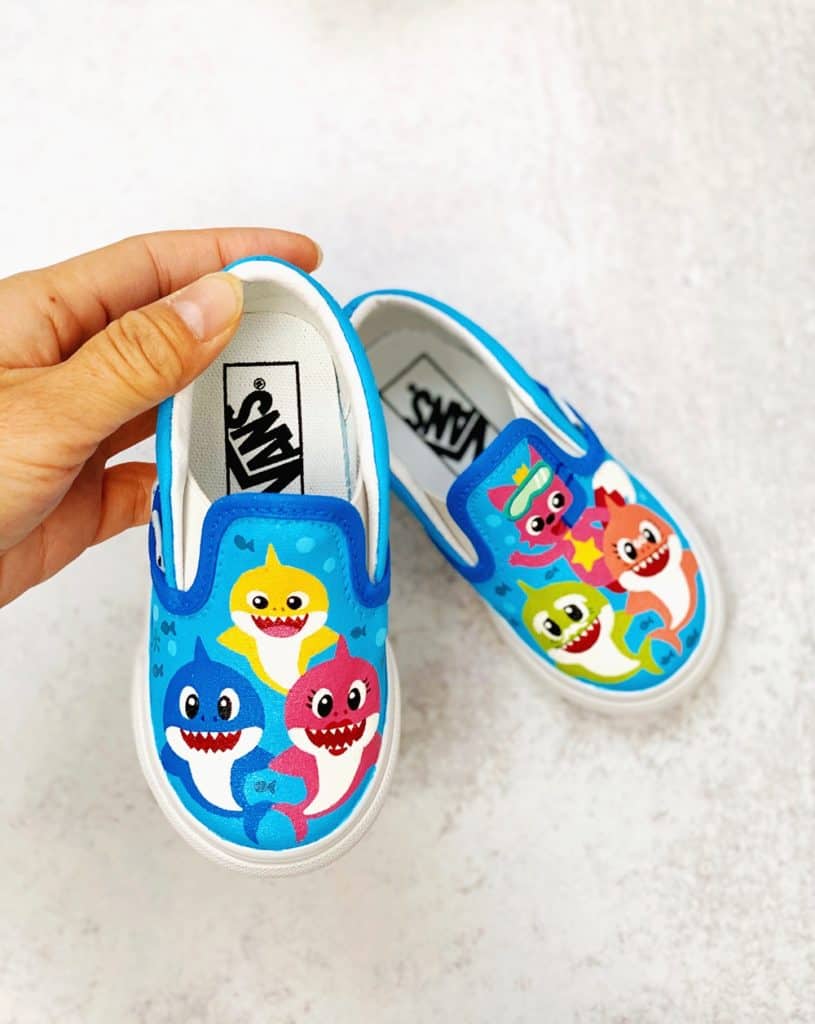 Follow us on Instagram for more fun ideas for kids!
These are the cutest Baby Shark Shoes for your shark loving kid!
There is no denying that cuteness of these
Baby Shark Shoes
. Not only are they perfectly detailed, but every little boy or girl will proudly stomp around the house and around the park in these adorable shoes.
I got these to celebrate my two year old toddler's 2nd birthday. He's nuts for Baby Shark and went equally nuts for these shoes! If your kids are
shark lovers,
they will love these cute kicks.
See them upclose in our
video shared on Facebook
. It's over 1.7MM views so I think most people agree these are the cutest toddler shoes around!!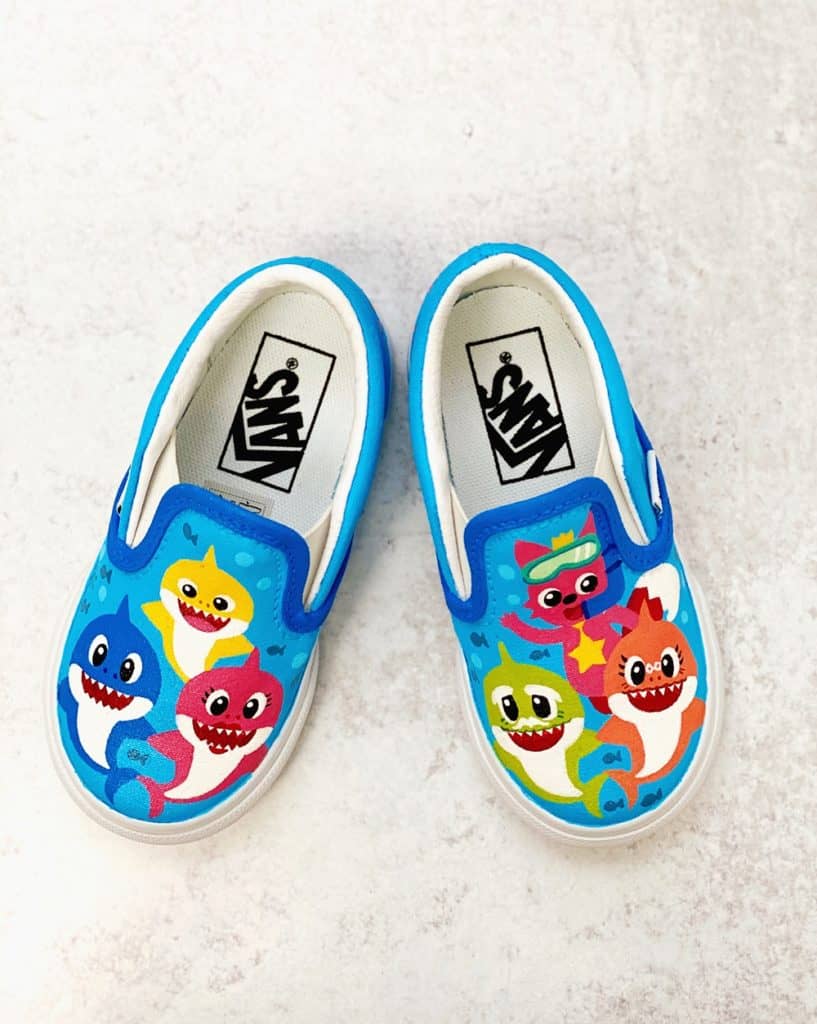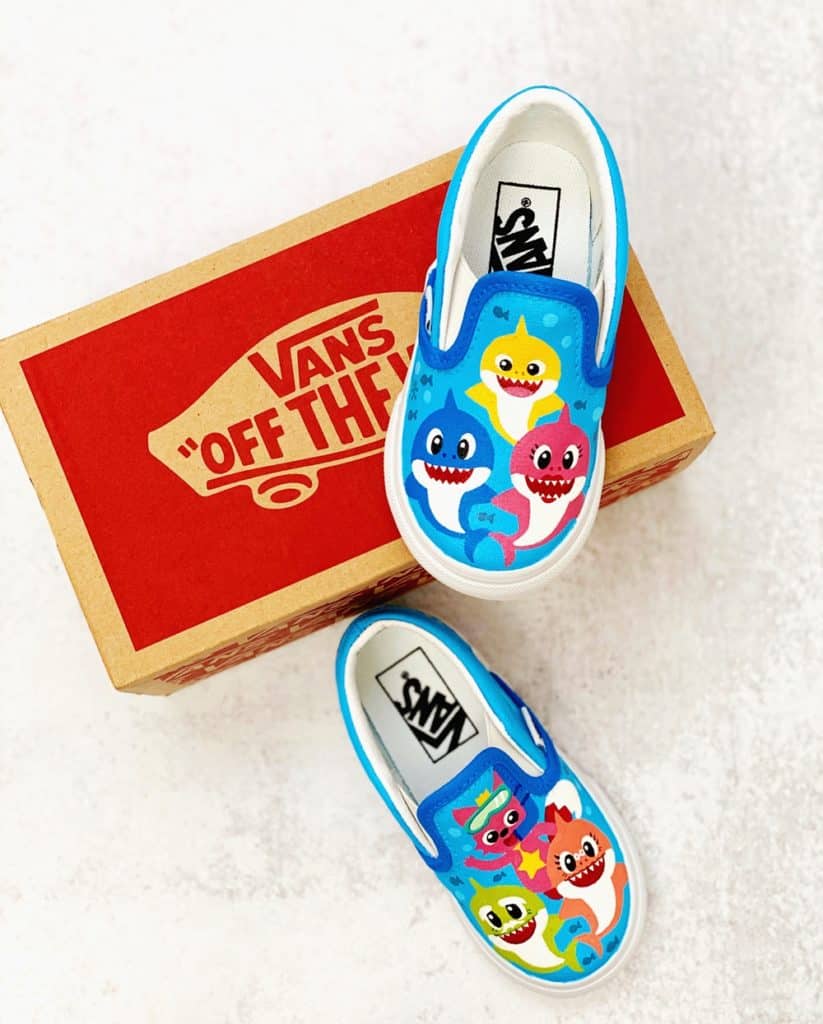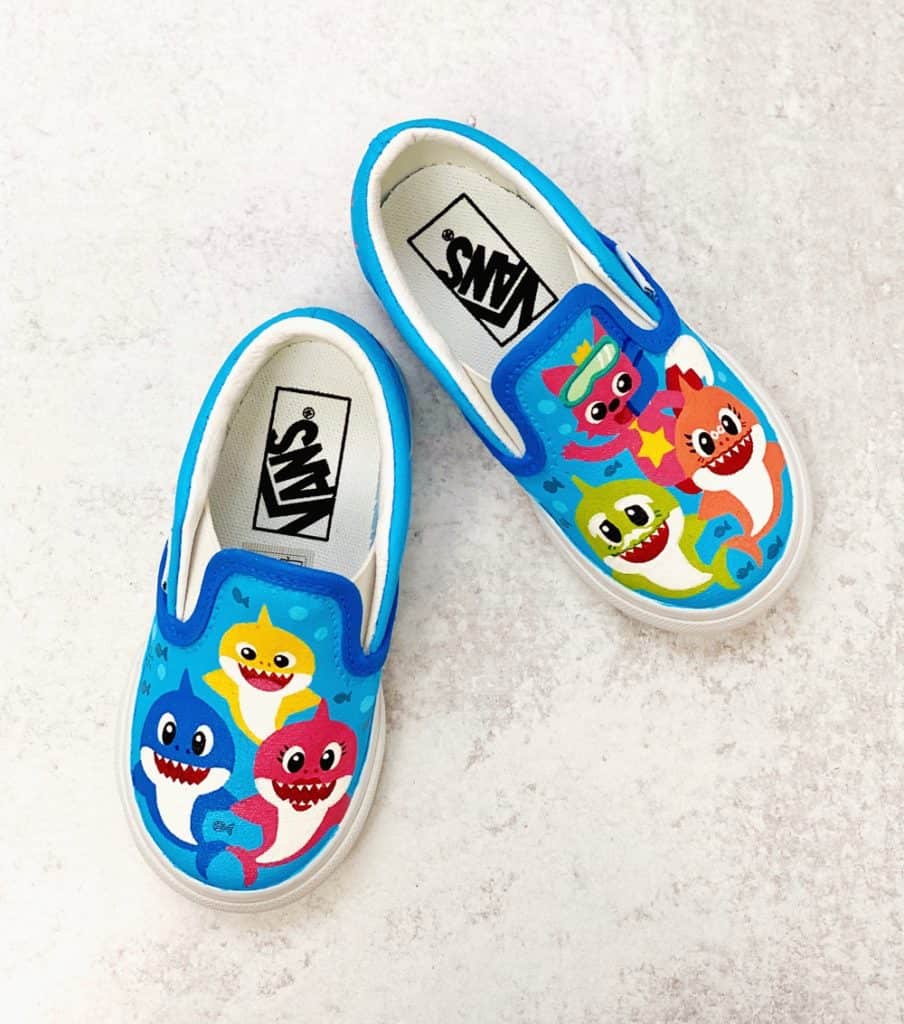 Can you believe these shoes are hand-painted by
Etsy shop owner Niekabee
? They are painted on Vans shoes, you can rest easy knowing that these shoes were built to last.
No matter if your child is spending hours running around the house or climbing up and down the stairs, they're feet are safe and sound from all those barefoot worries.
As mentioned we got these for my son for his birthday and I can assure you that loves putting them on! He's the biggest Baby Shark fan in the world and these shoes make him so happy when he slips them on every day.
Since there are no shoelaces to worry about, these shoes are perfect for preschoolers and toddlers! They'll be happy to show off their latest kicks to all their family and friends.