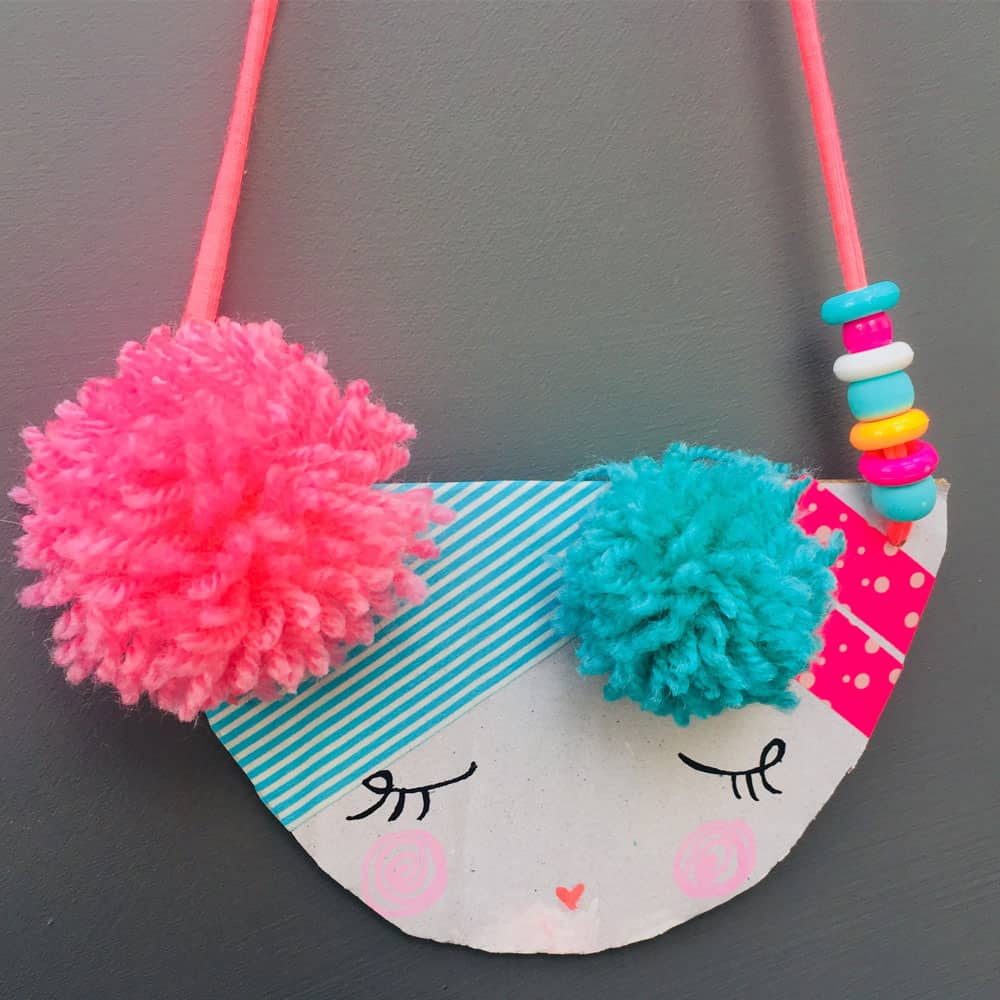 Follow us on Instagram for more fun ideas for kids!
Cardboard Necklace Pendant Craft
Making necklaces has been one of my favorite makes for as long as I can remember. I always pick a statement pendant to finish an outfit, I love the way they do the talking and become a fabulous conversational piece.
Way back I was making textile jewelry and now I make more of the recycling kind but hey that is fantastic because not only are we considering the environment, children love joining in!
We can also make lots – my three love them, and here's a tip for all the boy boys out there Arlo prefers to call them hero or warrior pendants!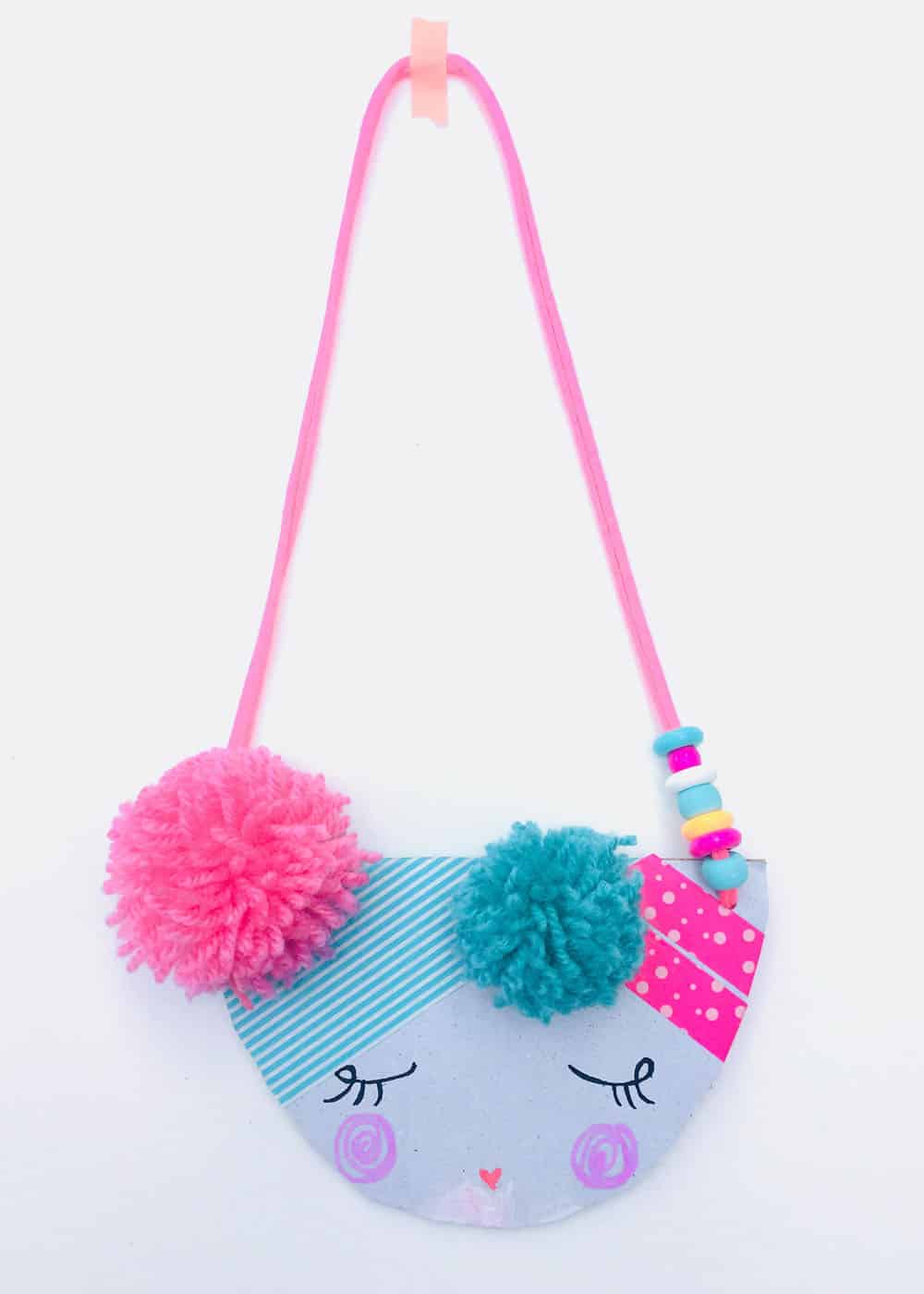 This particular one was inspired by the ceramic animal ones I make but with a twist here and there and a change of materials, these cardboard pendant necklaces are a craft ready for you all.
If you think it's a bit girly then make a few more tweaks and before you know it you've turned this into an eye catching "hero warrior piece!"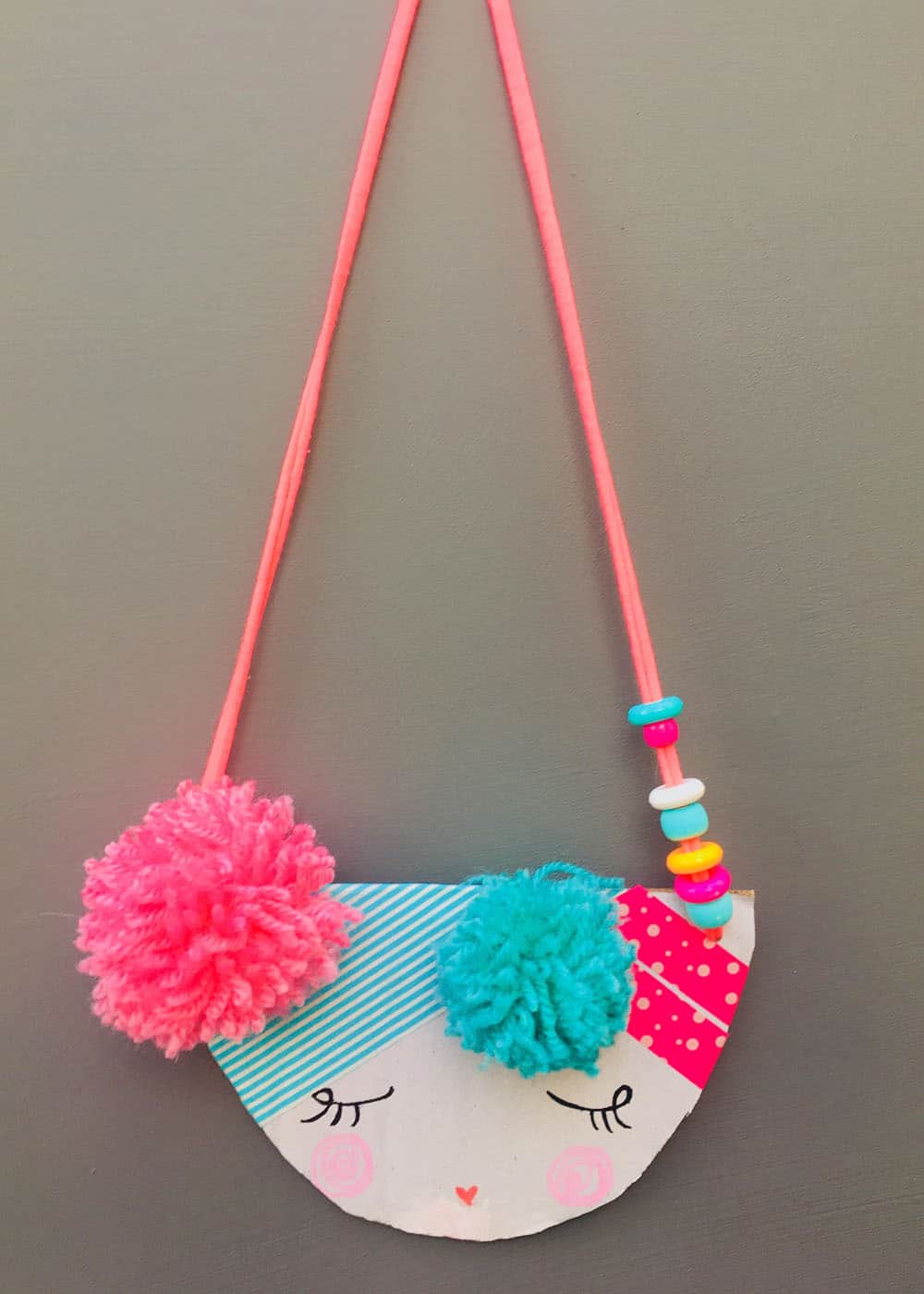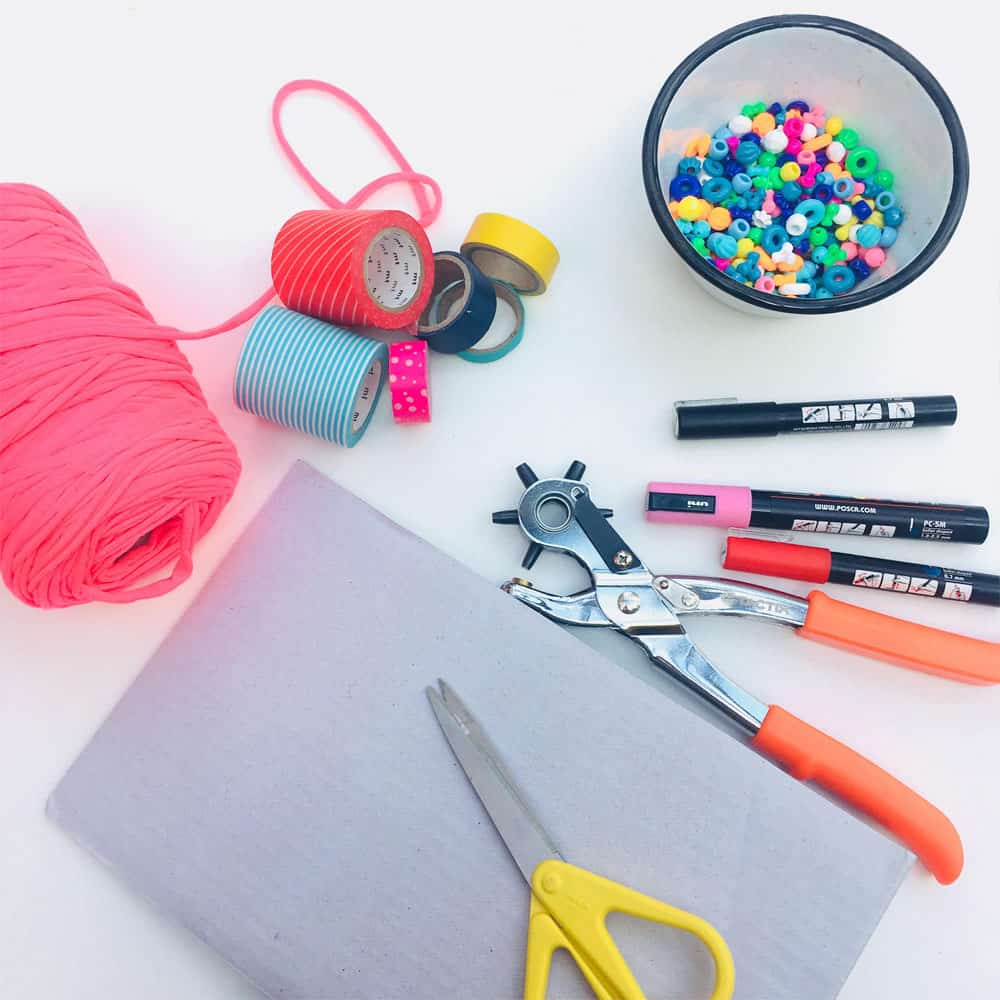 CARDBOARD NECKLACE GIRL PENDANT CRAFT – MATERIALS:
– Recycled cardboard
– Scissors
– hole puncher
– Paint Pens (other pens and crayons will do the job too)
– Yarn or ribbon
– Pony beads
– Washi tape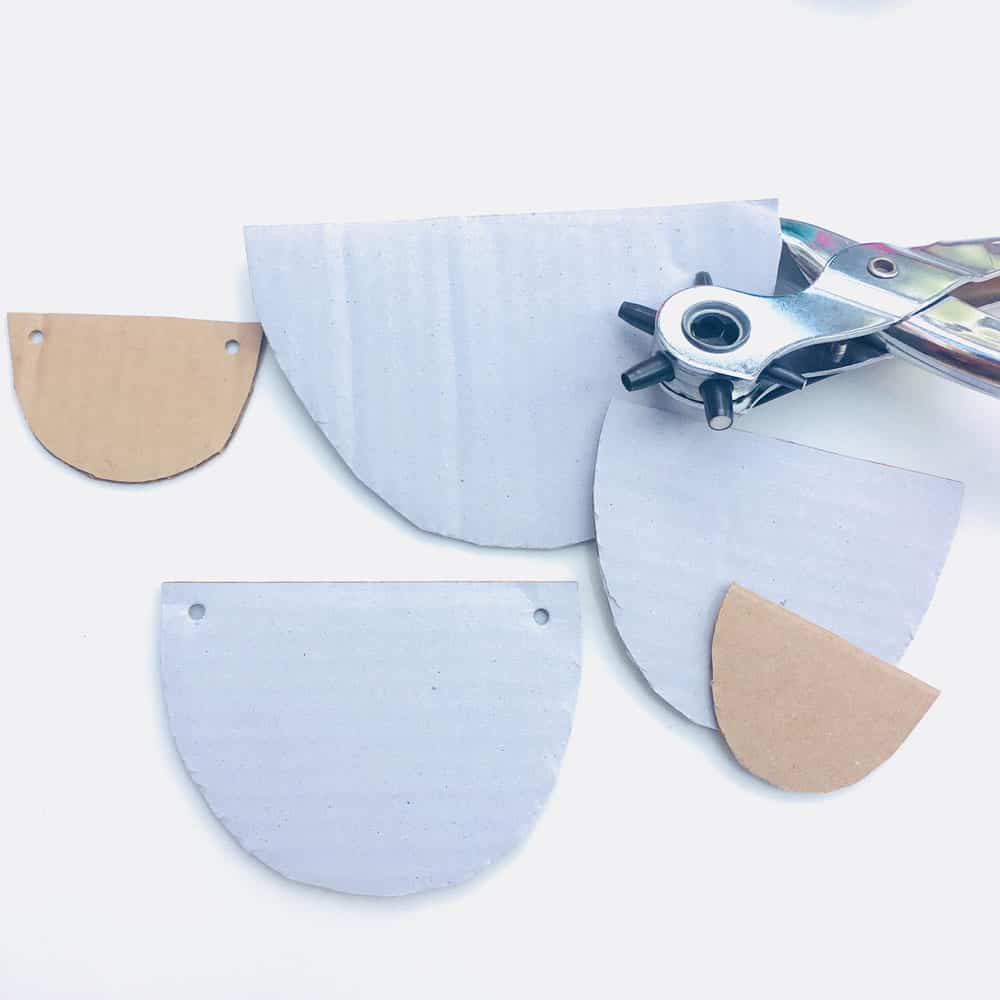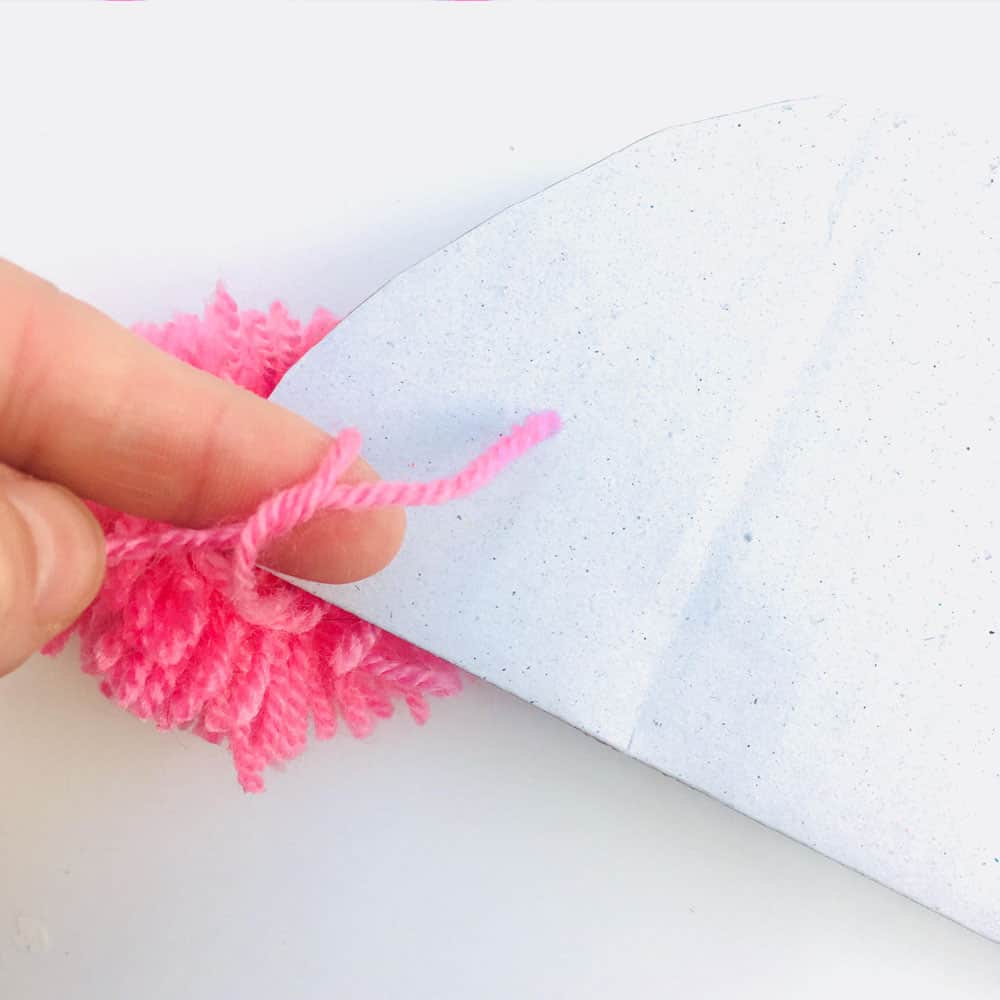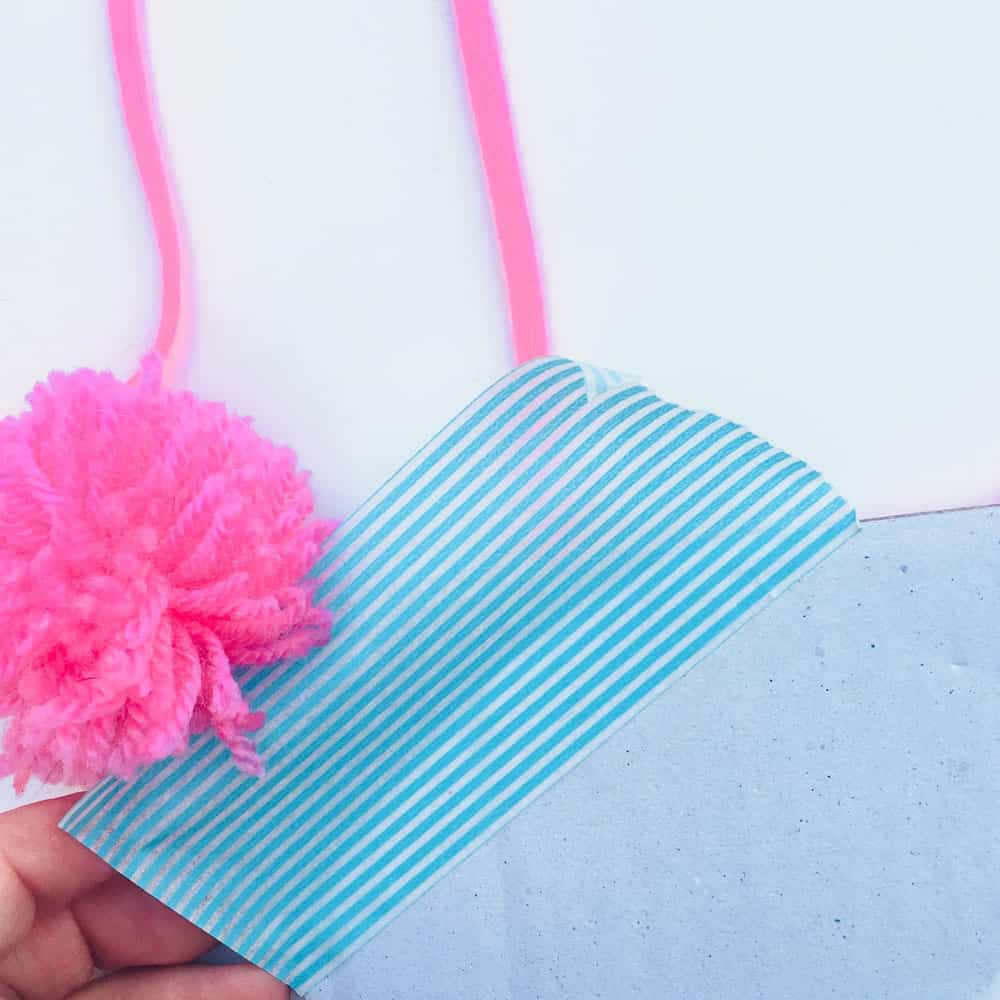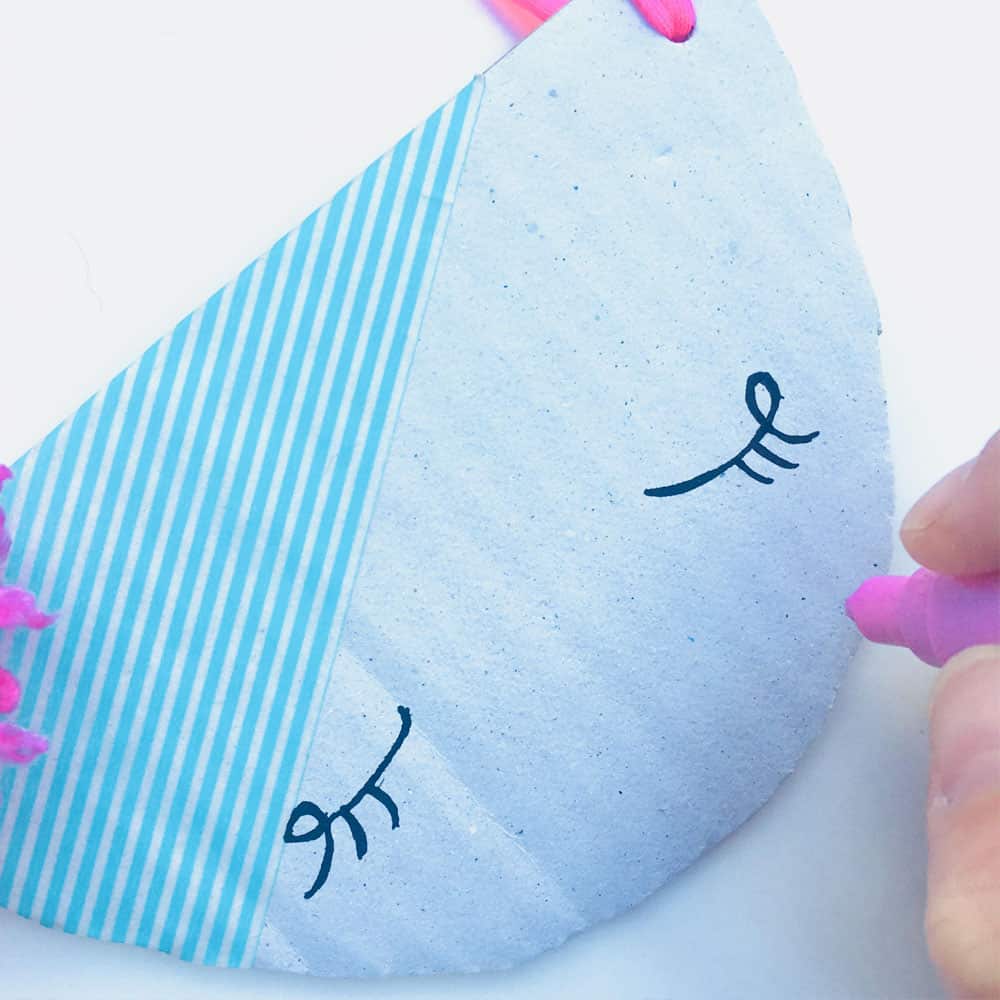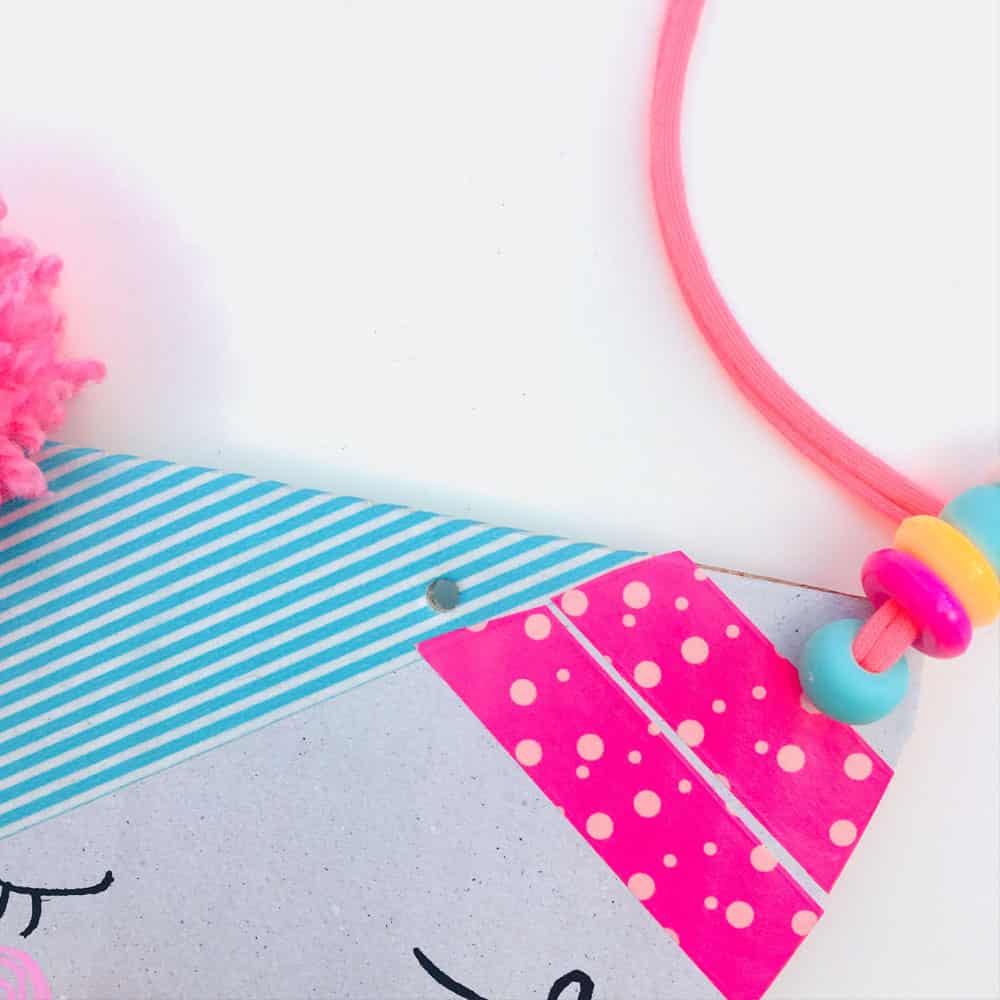 INSTRUCTIONS:
Step 1. Cut out some semi circular shapes, you can do any size, plate size for big statement or tiny egg cup size its entirely your choice.
Step 2. Using your hole punch, make a hole at each end of the straight line, into these holes you'll thread your yarn/ribbon (approx 45cm length) and pompoms too, or more ribbon/yarn to make bows.
Step 3. After fixing the one end you can then thread beads onto the other, you can go for a full beaded look or maybe 5-10 beads like we did.
Step 4. If like me you love pompoms and also have some spare ones too from a previous make such as these pompom hearts then why not add these on they make great hair (click above for how to make the pompoms if you have no spare ones)
Step 5. Using the washi tape create a fringe/hair look, you can fold the surplus tape around the sides.
Step 6. One thing left….those eyes, rosy cheeks and heart bud lips ….dah daa!
Neckpiece complete and when you are not wearing this beauty then why not hang and display it on a wall because they look fabulous there too.
Enjoy, love Claire x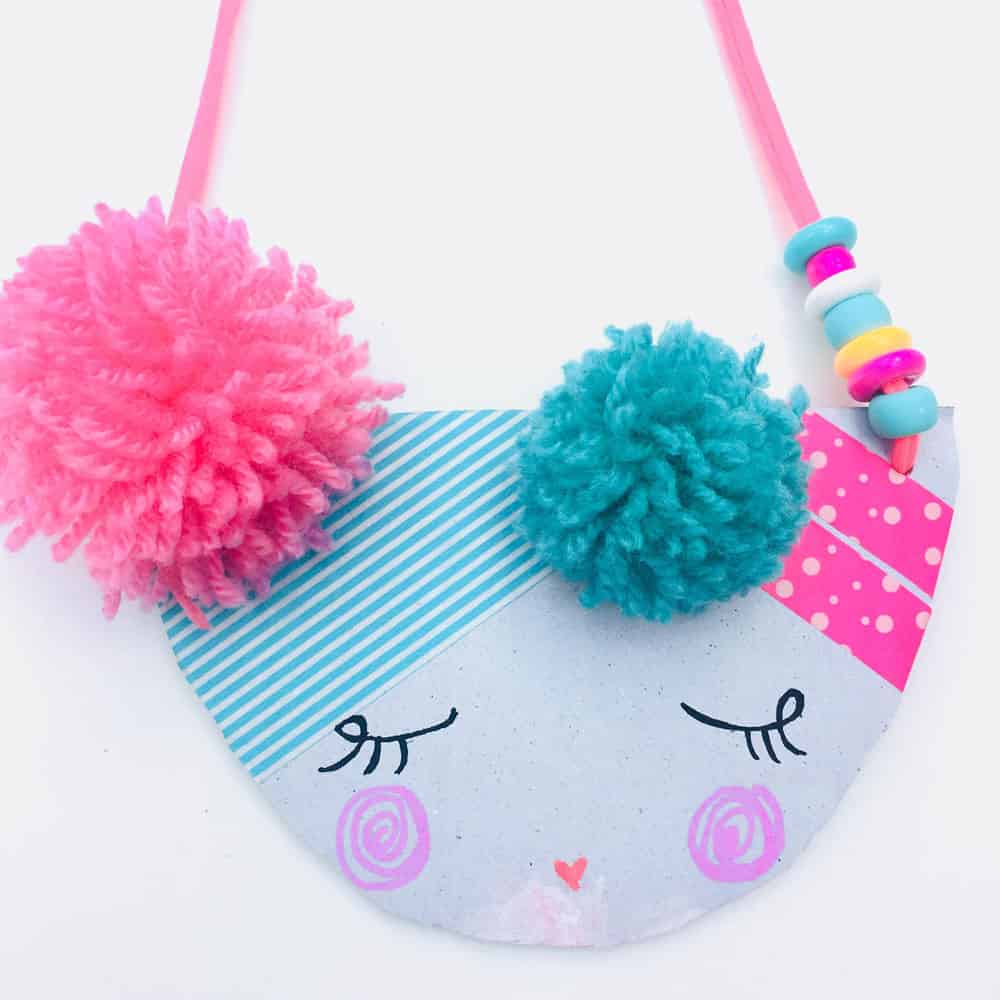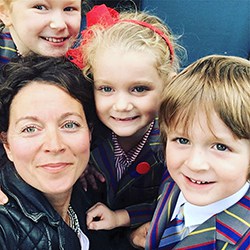 This is Claire, mum to 3 little ones, Maude, Coco and Arlo. A crafter, maker, teacher and former kids fashion and print designer, now founder of CRAFT MAKE PLAY, inspired by children, for children, and adults too! Claire is also the founder of a delightful ceramics shop on Etsy. Craft Make Play evolved from an ever growing love for making and creative expression that Claire shared with her own children and then with others. What started at Claire's kitchen table has steadily grown into CRAFT MAKE PLAY. Claire now runs after school craft workshops, pre school sessions and in this years diary Claire has adult workshops and parties too. A new website and blog Craft Make Play an even busier year ahead.To follow Claire and her fresh, fun and inspiring crafts you can see her regularly on Instagram, Facebook, and Pinterest. Take a peek, you'll come away feeling ready to craft and full of ideas.
---
Disclosure: Some of the links in the post above are "affiliate links." This means if you click on the link and purchase the item, we will receive a small affiliate commission. Regardless, we give our promise that we only recommend products or services we would use personally and believe will add values to our readers.