I have a little girl who's just starting to enjoy wearing jewelry accessories and it's fun to see her "style" evolve since she's now interested in accessorizing. Making jewelry with your kids is a fun project that gets your little fashionista involved in designing just the right piece for her. Take a look at these beautiful and colorful pieces of jewelry you can make with kids. They'll love showing off their pretty, sparkly bling and are sure to have lots of fun in the process!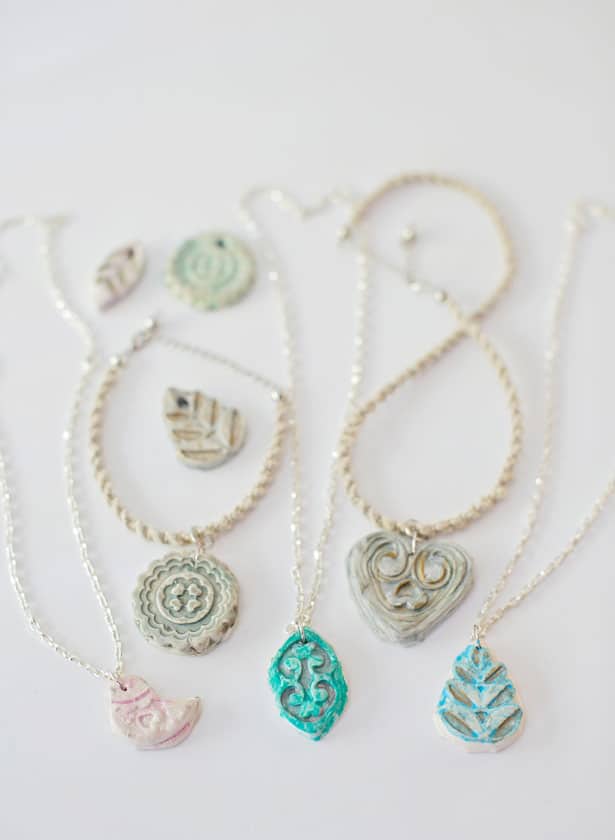 Clay Pendants (via hello, Wonderful) I made these clay pendants with my daughter and they turned into beautiful pieces that were so easy to make using oven bake clay and a bit of paint.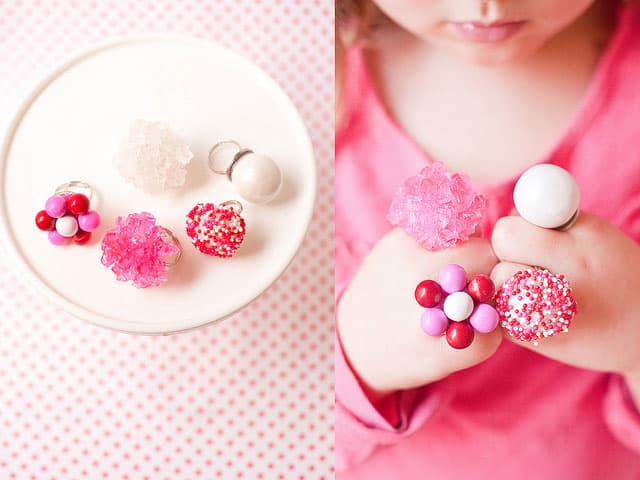 Candy Rings (via Sweet Lulu) Check out these big and beautiful baubles made of candy! A fun idea that would also be great for a sweets themed party craft.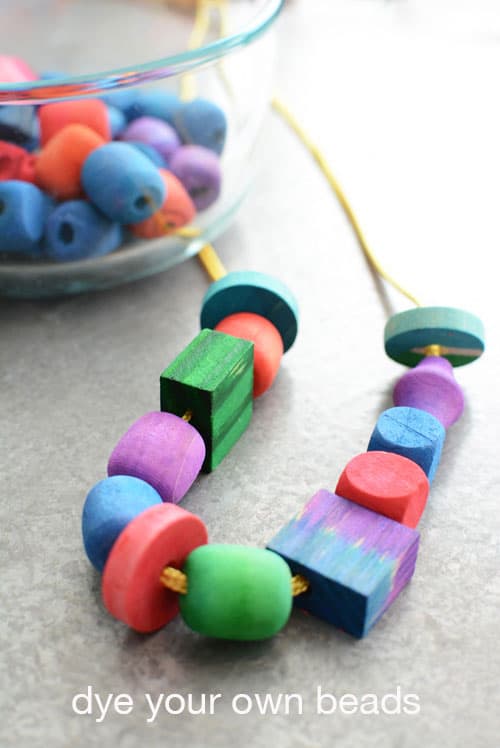 Painted Bead Necklace (via Meri Cherry) Turn plain wooden beads into the most vibrant colors that kids can make – which doubles as a fun art project!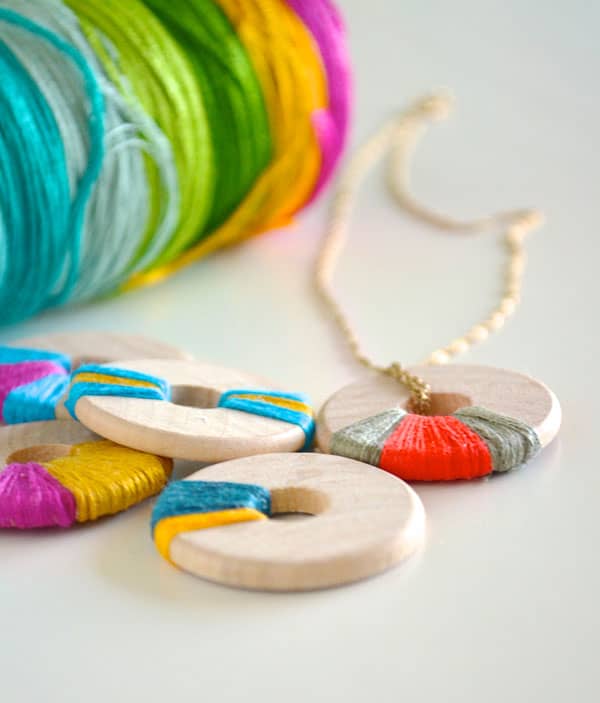 Embroidery Wooden Discs (via See That There) I love the simplicity of the wood against the brightly colored thread in these pretty wooden pendants. Older kids can help with winding the thread through.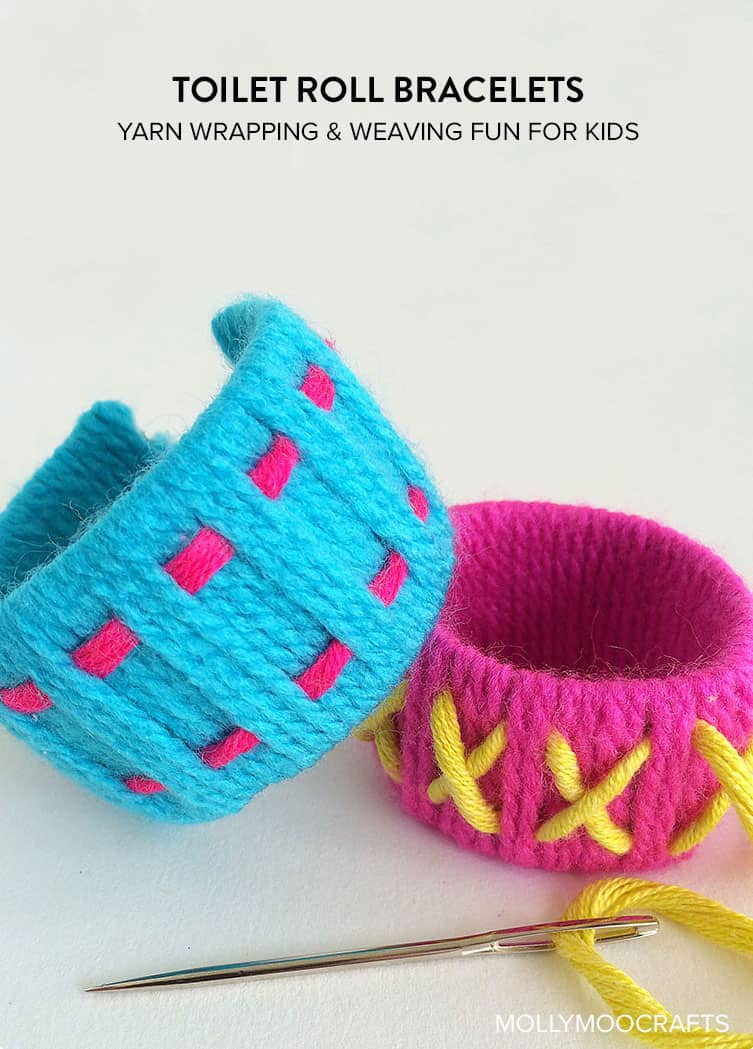 Toilet Roll Bracelets (via Mollymoo) How clever and fun are these "toilet roll" cuff bracelet? This is a fun exercise in teaching your kids some basic weaving as well.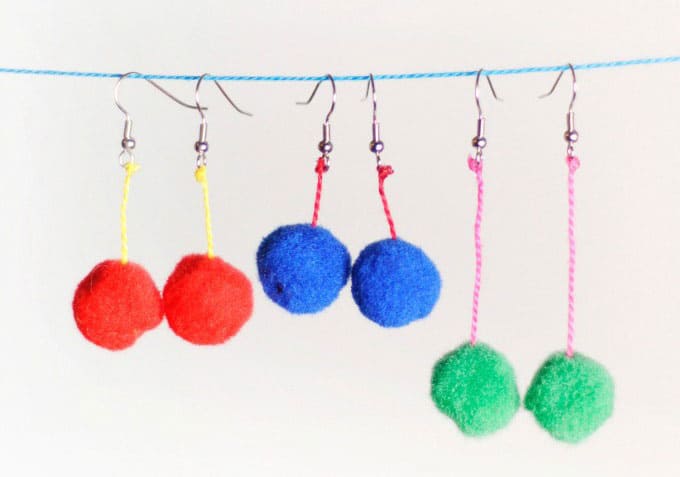 Pom Pom Earrings (via Artchoo) Pom pom are so sweet and cheerful. Find out how to turn them into the most colorful and fun earrings!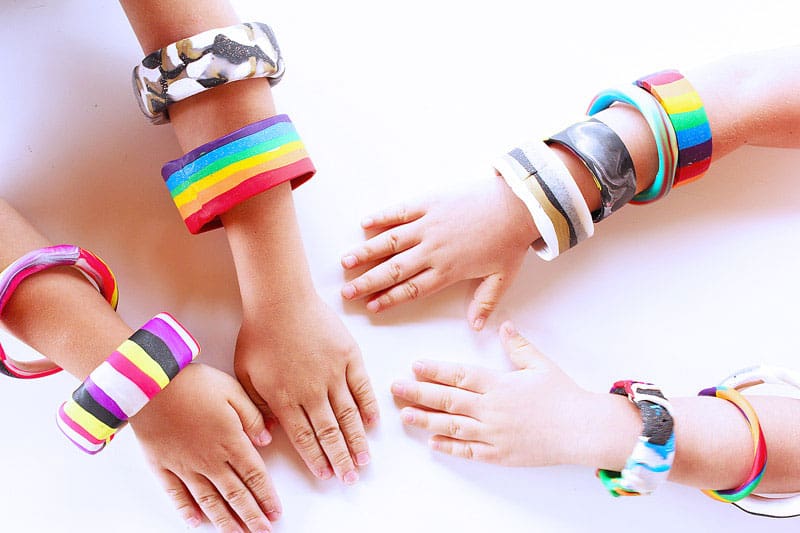 Clay Bracelets (via Babble Dabble Do) These bracelets are so fantastic looking and they're a great project kids can get their hands on making and shaping into so many different fun shapes and patterns.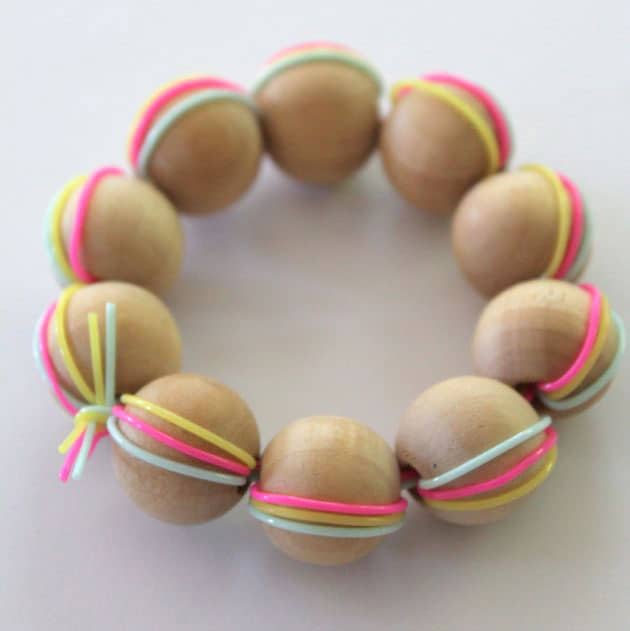 Wooden Bead Bracelet (via Poppy Haus) These simple and pretty wooden bead bracelets have a bit of flair from the fun pops of string colors.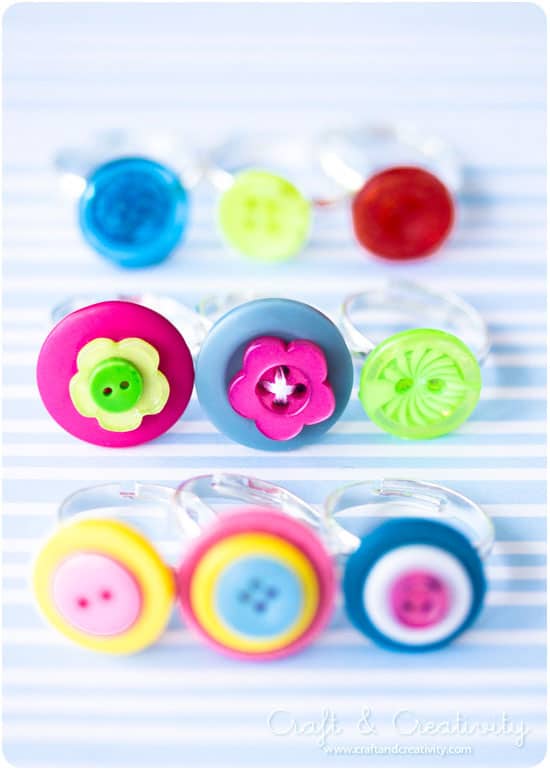 Button Rings (via Craft and Creativity) Here's an easy project that results in such bright and vibrant button rings. You could really create endless variations.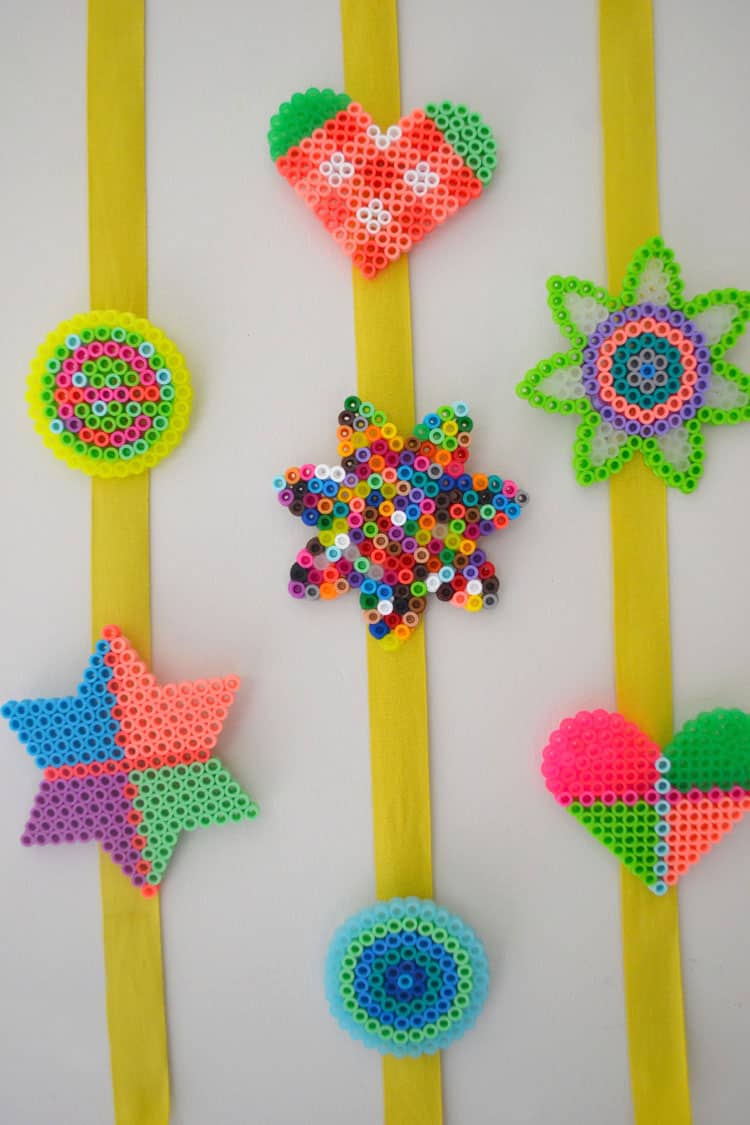 Perler Bead Brooch (via Art Bar) Kids will love designing all kinds of colorful patterned brooches using Perler beads – a fun craft material that never gets old!
Also see:
6 Pretty Hair Accessories Made From Pasta
10 Crazy Simple Headbands For Girls