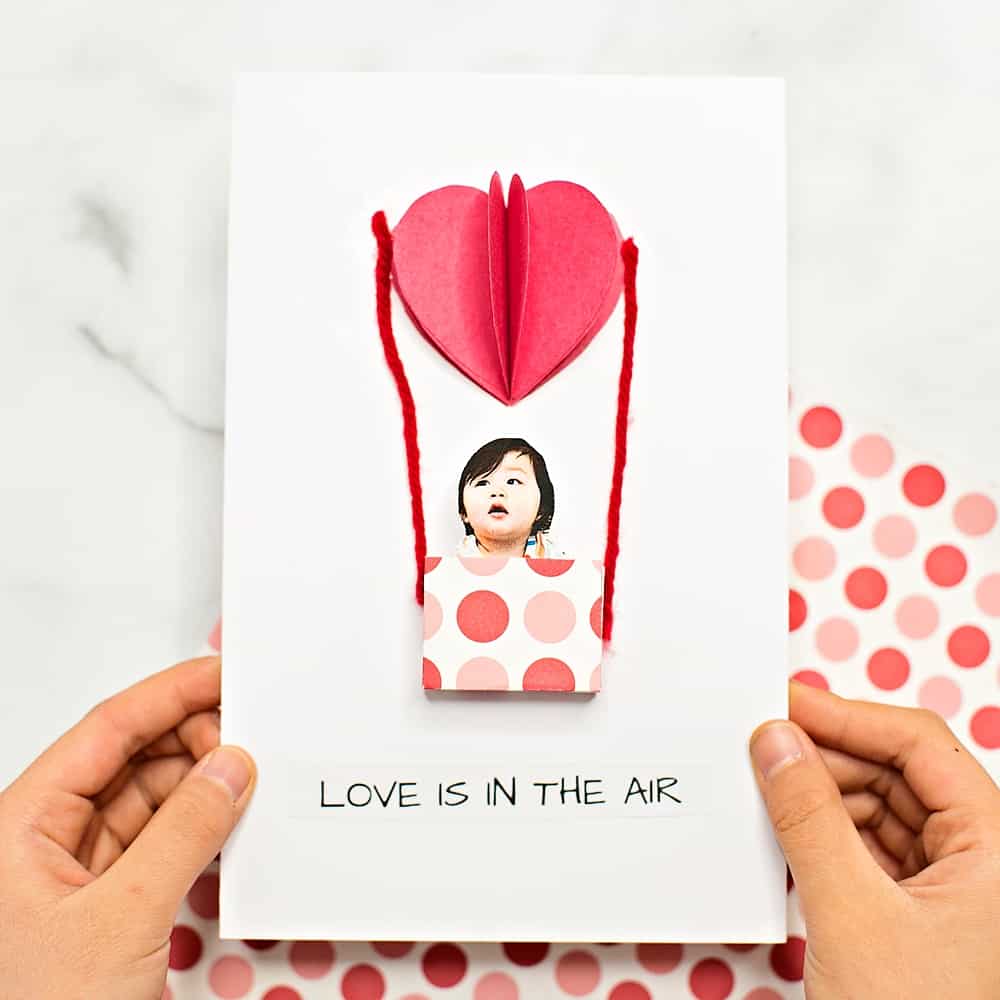 Follow us on Instagram for more fun ideas for kids!
Scroll all the way down to watch the video below for the step-by-step video in how to make this cute Love Is In The Air Balloon Valentine Card. Make sure to subscribe to our YouTube channel for more fun videos!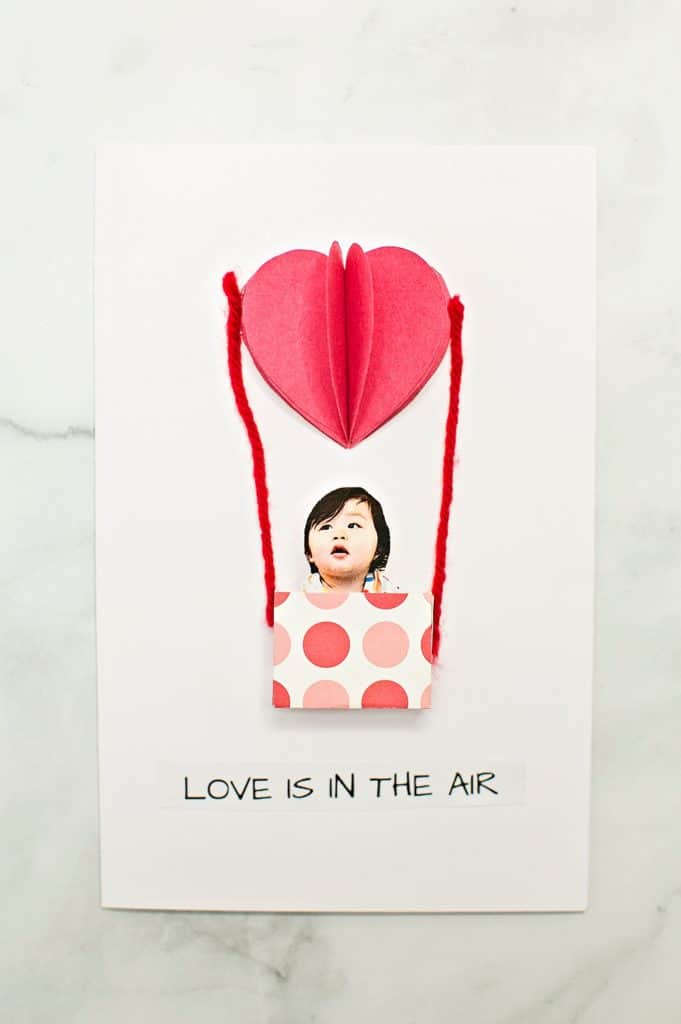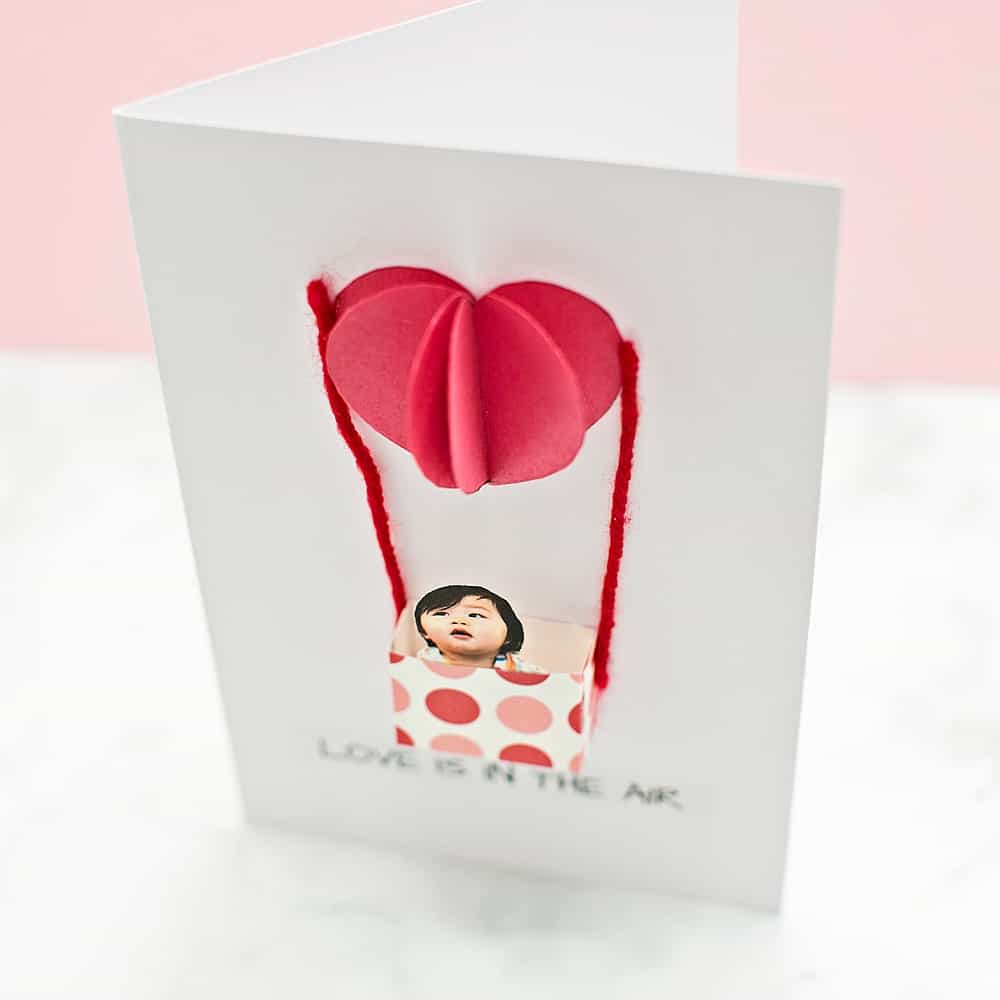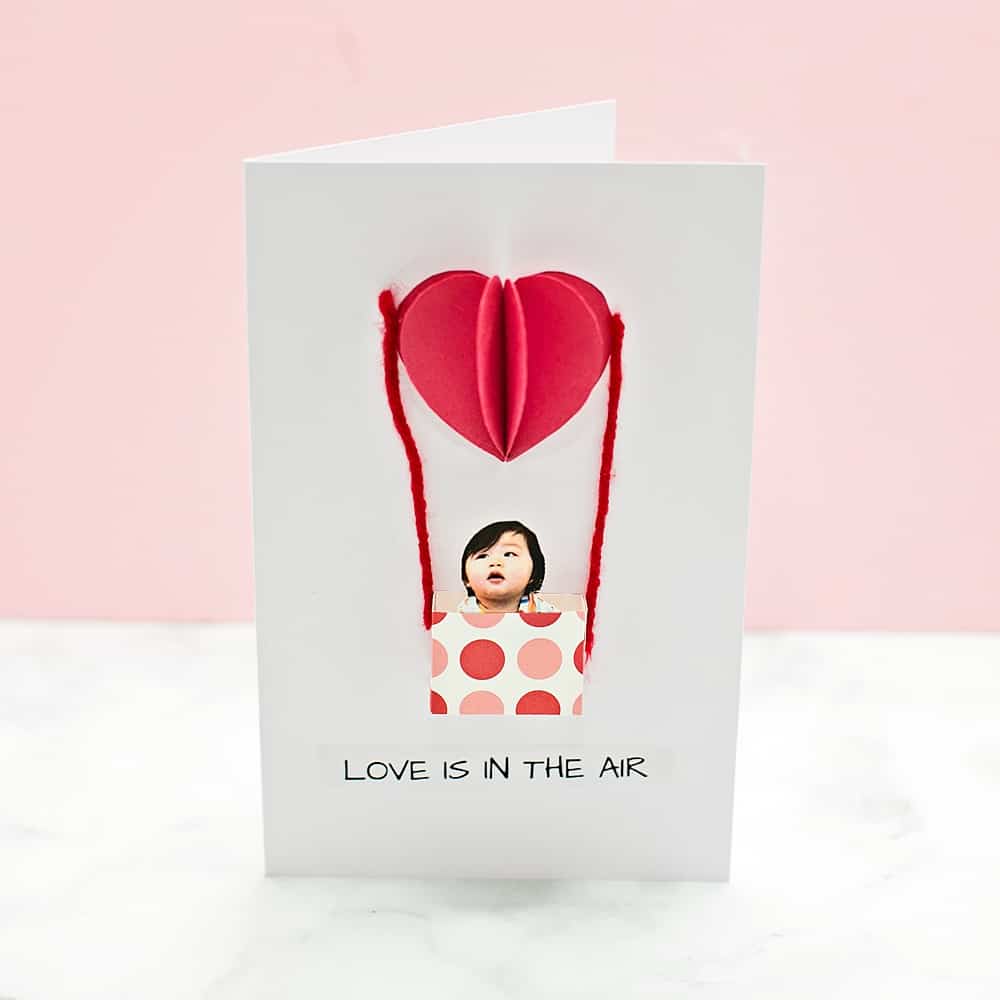 Love is in the air with Valentine's Day coming up soon!
You'll want to celebrate with this adorable Love Is In The Air Balloon Valentine Card.
It's incredibly easy to make with our FREE printable template too!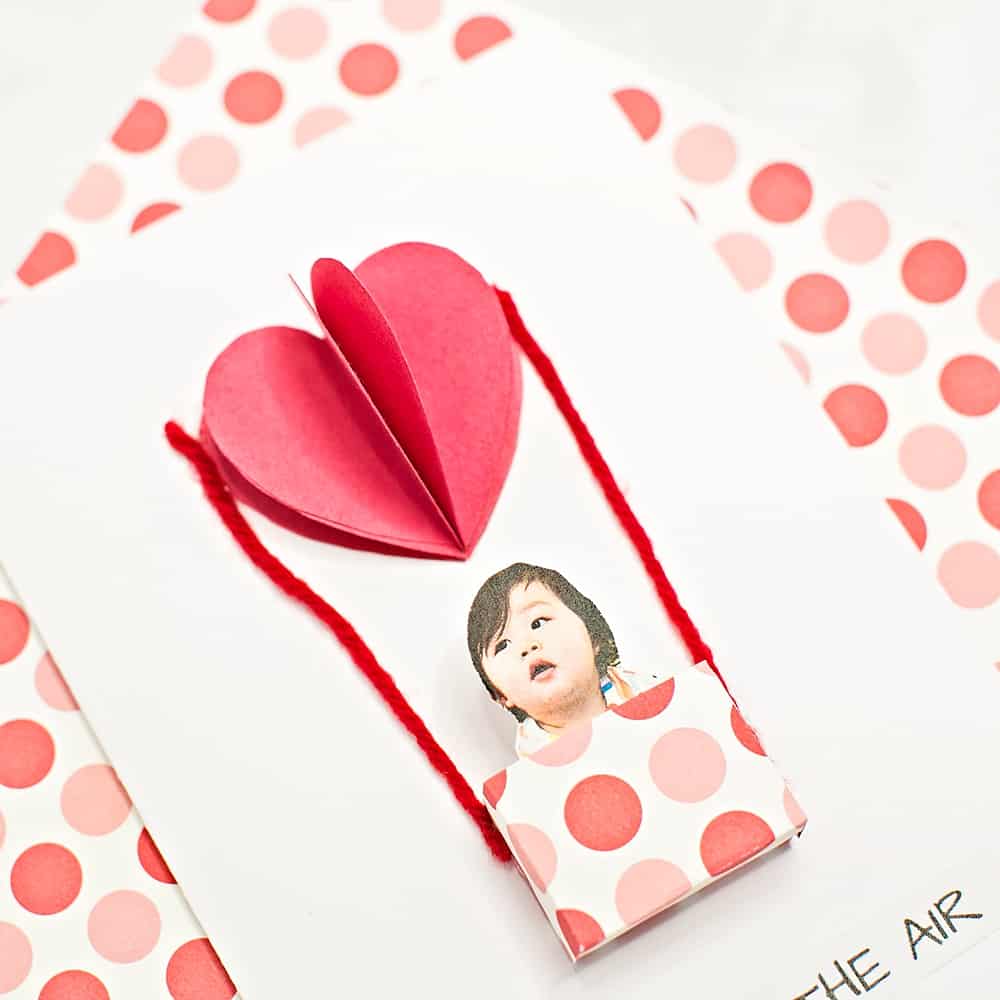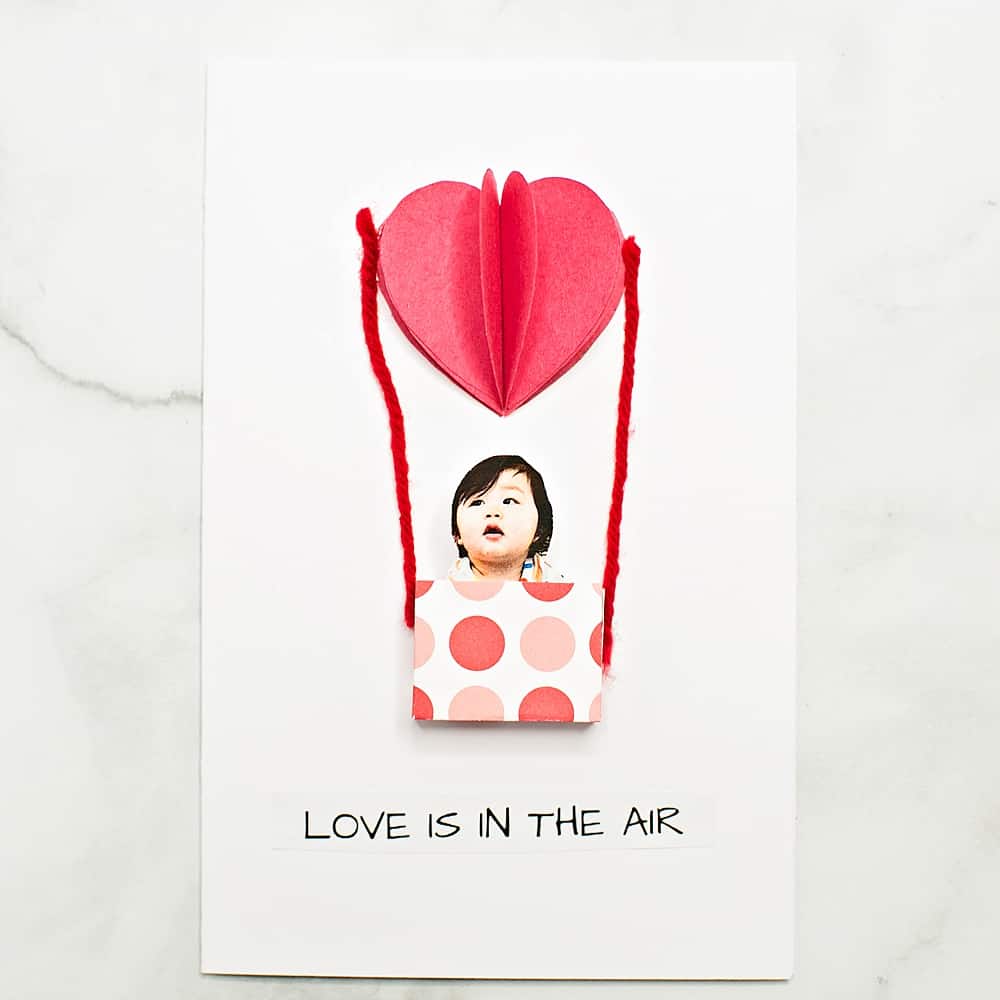 Kids will have so much fun seeing themselves peek out from under the heart air balloon!
You can make this cute 3D valentine card for your kids or have them make it themselves if they're old enough to handle some simple craft materials like paper, scissors and glue.
MATERIALS:
– white cardstock (one 8.5" x 11")
– patterned paper
– red yarn
– glue
– small photo of your child printed out (ours was around 1.5" wide)
– free printable template (download right below):
Click Here to Get Your Free Printable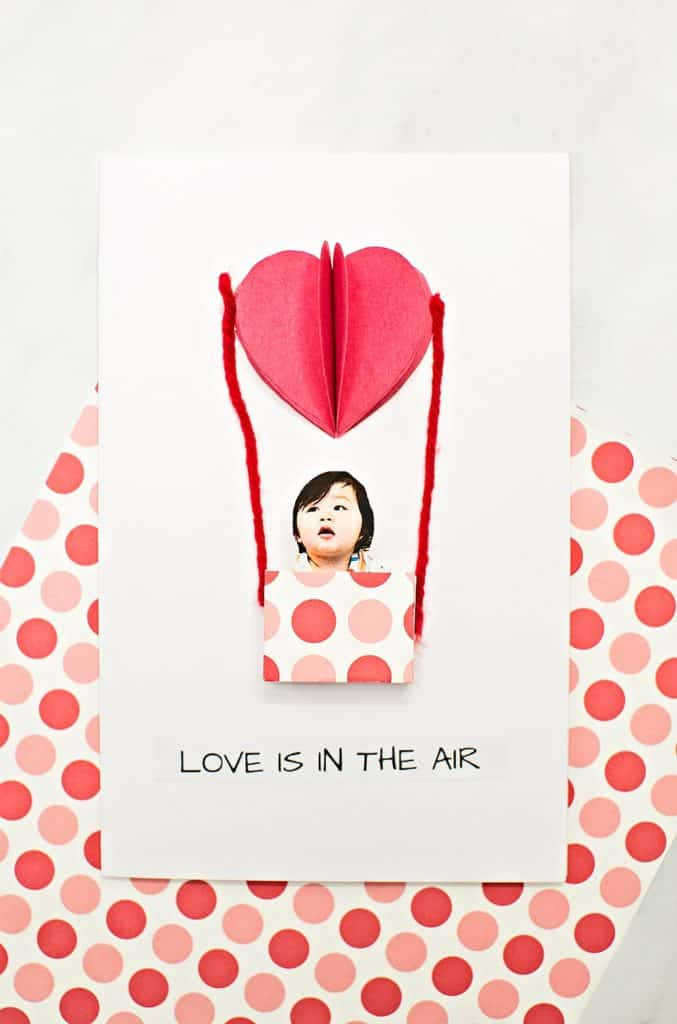 INSTRUCTIONS:
Step 1. Print out the free template and cut the shapes out.
Step 2. Use the heart to trace and cut out 4 red hearts.
Step 3. Use the rectangle shape to trace and cut out your patterned paper (this will be your basket).
Step 4. Fold your hearts in half and glue one on top of your white cardstock folded in half. Then glue the remaining 3 hearts (watch the video below for this part).
Step 5. Fold and cut your basket where the lines are and glue the sides down (watch the video below for this part).
Step 6. Glue you basket on the white cardstock downwards from the heart balloon.
Step 7. Glue your photo inside the basket.
Step 8. Glue two pieces of yarn connecting the balloon to the basket.
Isn't this the cutest Valentine's Day Card? It makes an adorable photo keepsake too!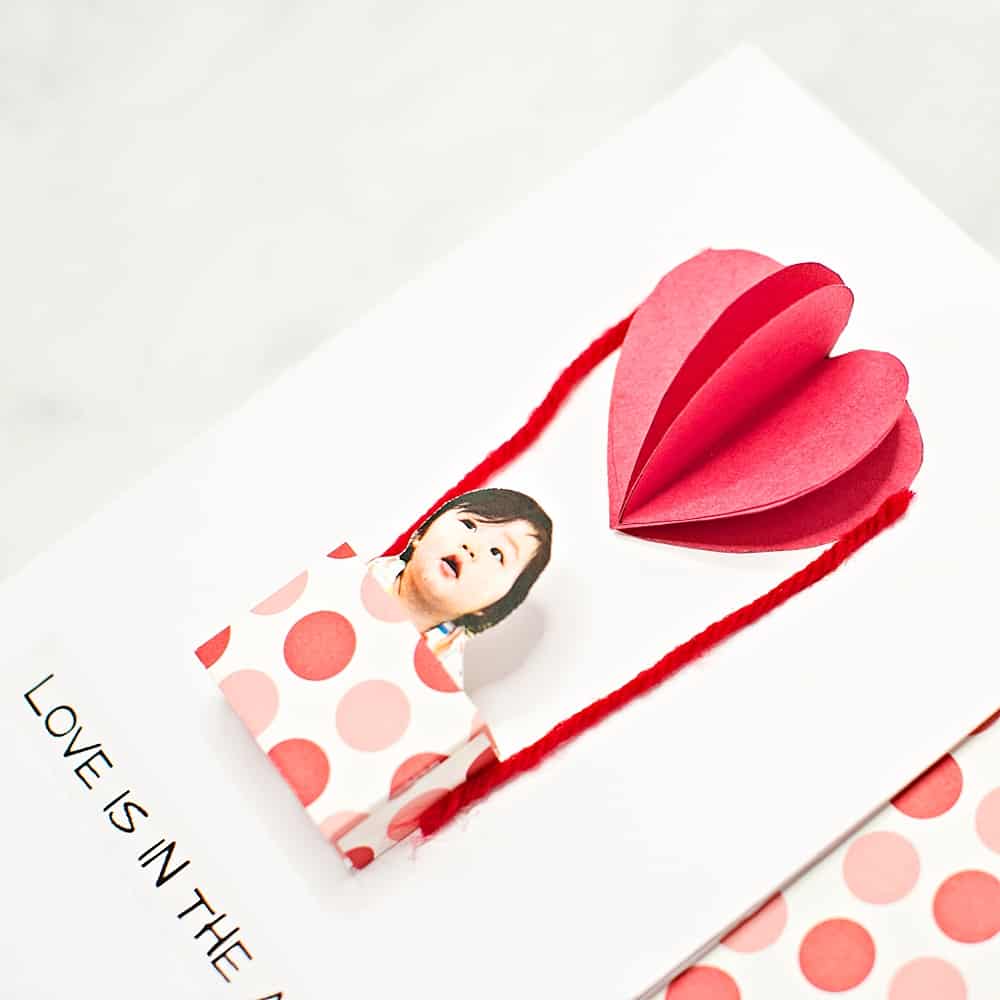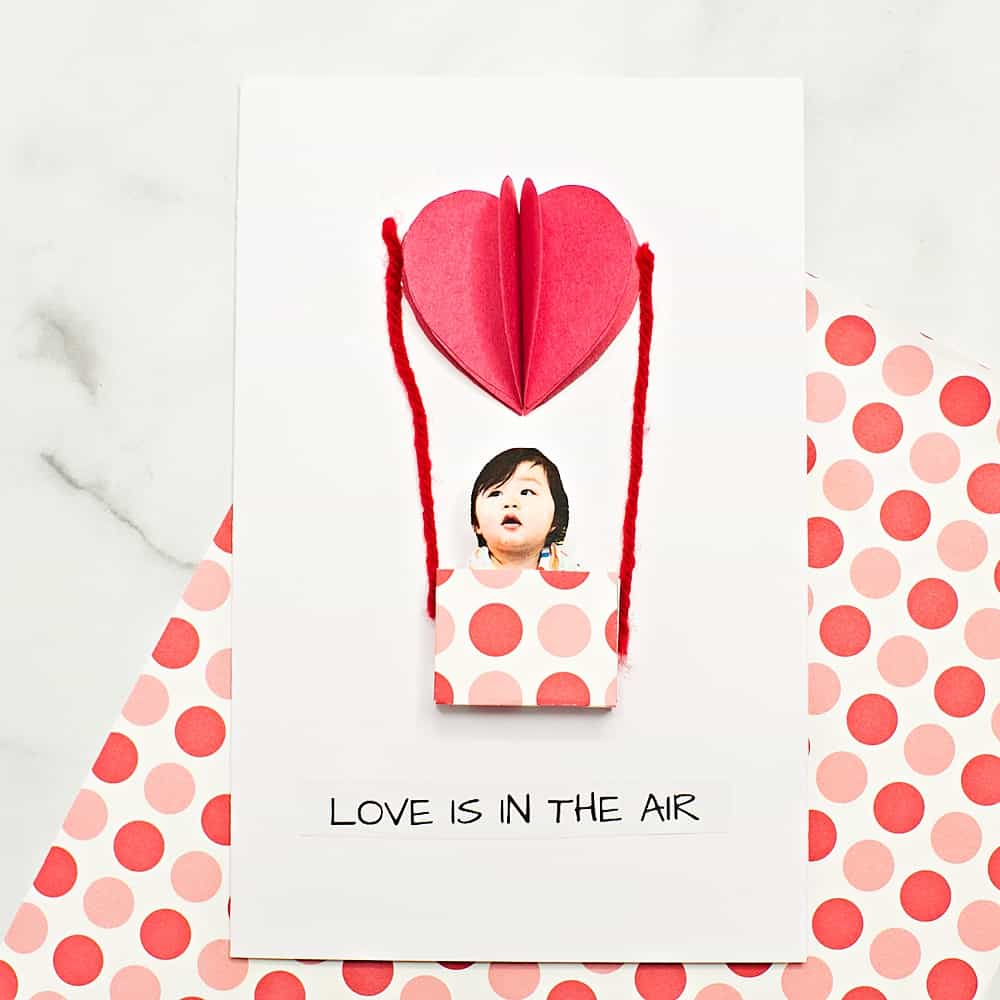 Watch the step by step by video right below to make this cute Love Is In The Air Card!
Disclosure: Some of the links in the post above are "affiliate links." This means if you click on the link and purchase the item, we will receive a small affiliate commission. Regardless, we give our promise that we only recommend products or services we would use personally and believe will add values to our readers.