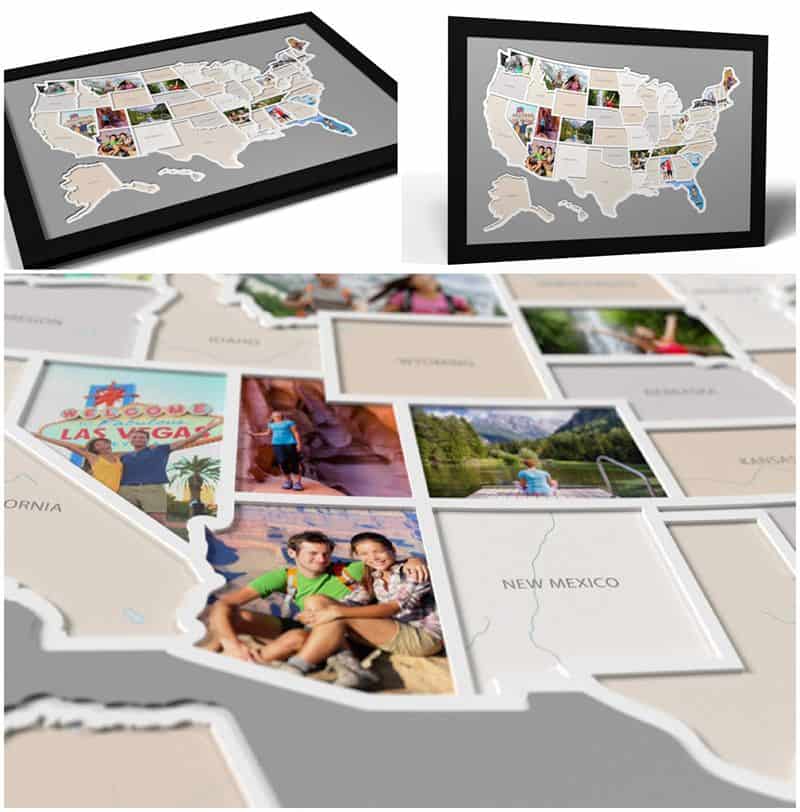 Photo credit:Thunder Bunny Labs
If your family has the travel bug and is looking for a fun way to show off all your adventures, you're going to love this 50 States Travel Photo Map. It's the perfect way to showcase your travels using real-life memories.
One of the best parts of traveling is getting to see the beauty of the states. But what happens when you lose track of just how many states you've been to? This is where this states photo map is really awesome.
The concept is wonderfully simple and it gives you the chance to showcase your favorite family photo from each state that you've been.
Simply print off your family photo, and place it in the allotted space of the state that it was taken in. Just like that, you've created a photo album that also shows your travels.
This 50 States Photo Map is also really helpful to use when planning your next adventure as well. You simply pick a state you haven't visited before and know that right away by there not being a photo in that area.
Get your camera and smile ready because your next trip is certain to make it into your 50 States Photo Map!
---
Disclosure: Some of the links in the post above are "affiliate links." This means if you click on the link and purchase the item, we will receive a small affiliate commission. Regardless, we give our promise that we only recommend products or services we would use personally and believe will add values to our readers.