The number one question I get asked as a family photographer is how to best display photos. I admit, the choices are overwhelming and it can be quite difficult to come up with an appealing way to cohesive pull a set of images in a way that's not too daunting or difficult (let alone in multiple rooms in the home).
Here are some of my favorite and simple ways to display cherished family photos with options to buy or DIY if you don't mind doing a bit of work. I promise even the DIY ideas aren't too crazy difficult. The most important thing is to have fun and finally hang up those photos!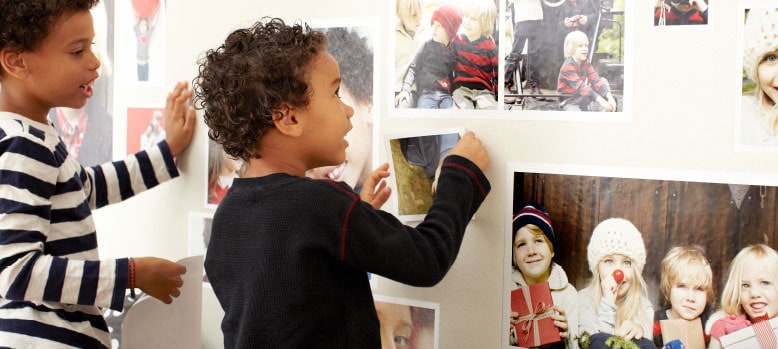 Photo Decals from $12.99 I love these adhesive wall decals from Pinhole Press which I have in several walls in my home. They don't leave marks and are an inexpensive easy way to switch out photos to keep them current.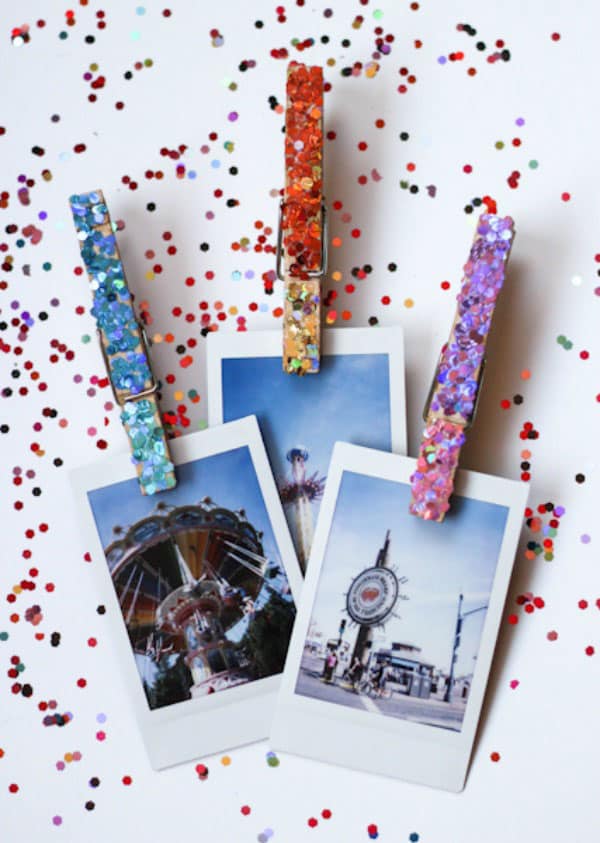 Glittered Clothespin (via The Proper Pinhweel) Here's a fun and sparkly way to dress up ordinary clothespin to display some of your fancier photos.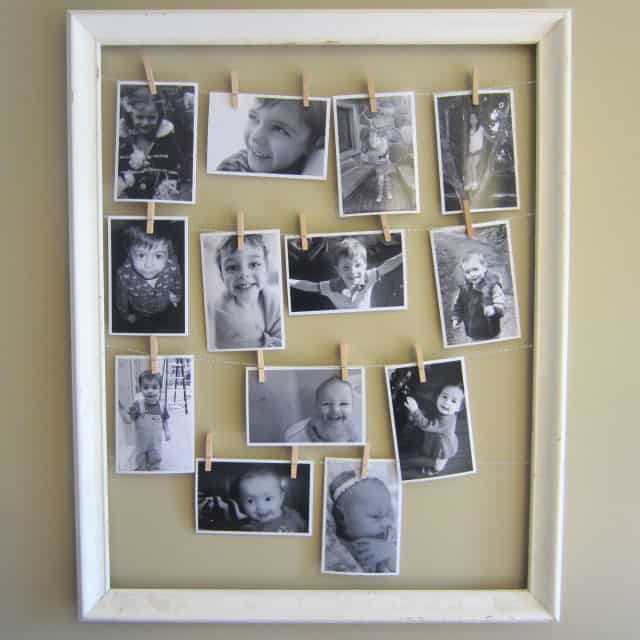 Clothesline Frame (via Busted Button) This clothesline frame is a simple way to display a coordinating set of photos in an empty frame for a visually interesting look.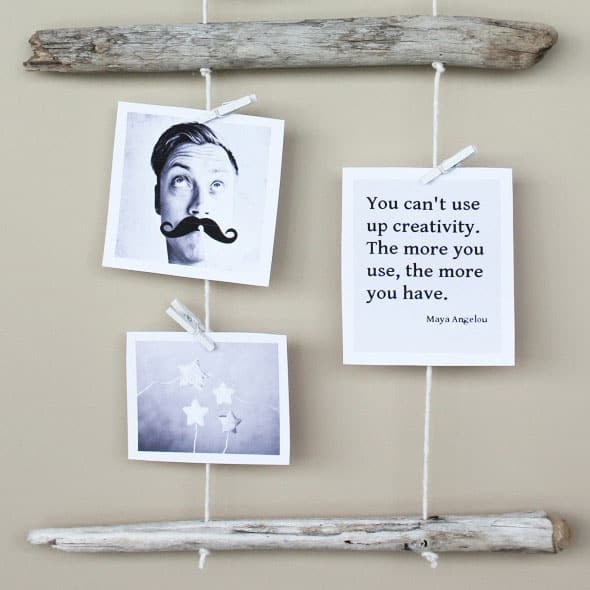 Driftwood Photo Display (via Morning Creativity) How unique is this driftwood display! I love the rustic and clean look it brings, especially when paired with black and white images.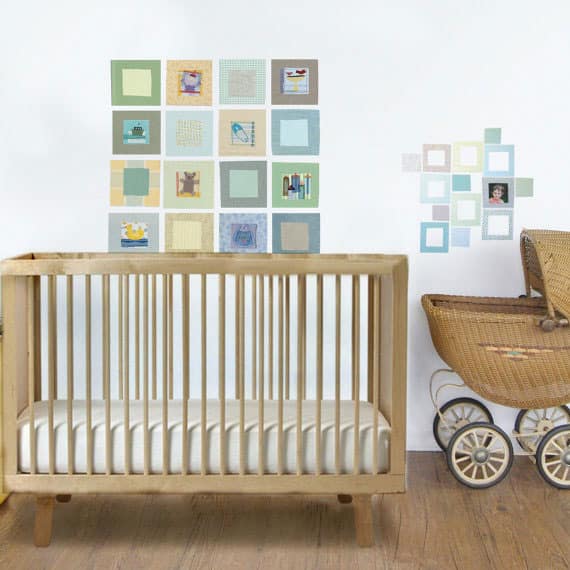 Fabric Decals $89.50. These fabric decals are so cute and colorful for a child's room and come with 16 baby squares and 14 picture frames which creates a large collage with interesting patterns and colors.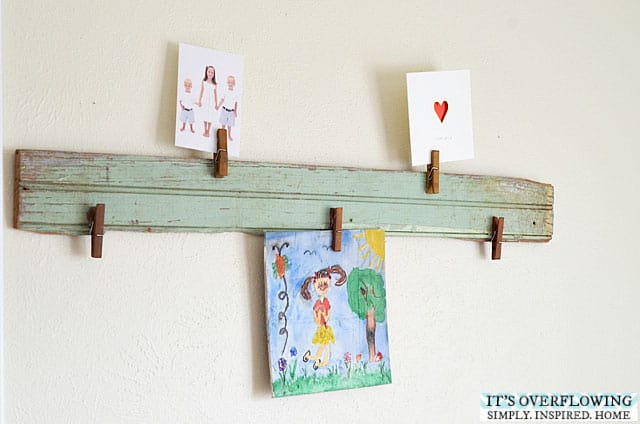 Wood DIY Display (via It's Overflowing) Give a plain piece of plank wood a makeover which you can hang either your kids' art or photos on for a rustic and simple display.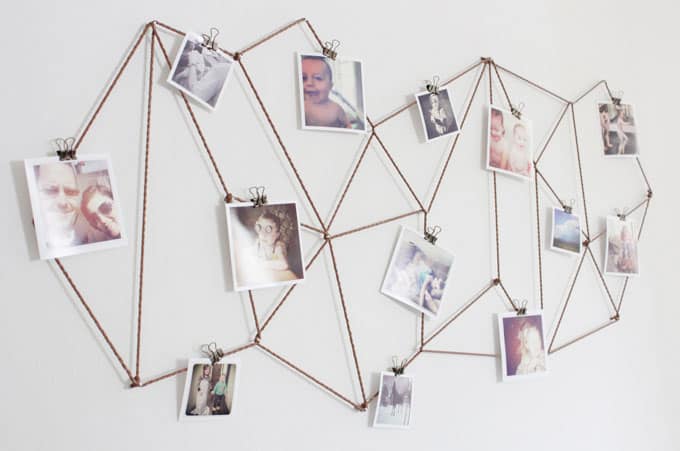 Geometric Photo Display (via The Caldwell Project) This geometric string display is a stunning and modern way to display your photos with endless configurations.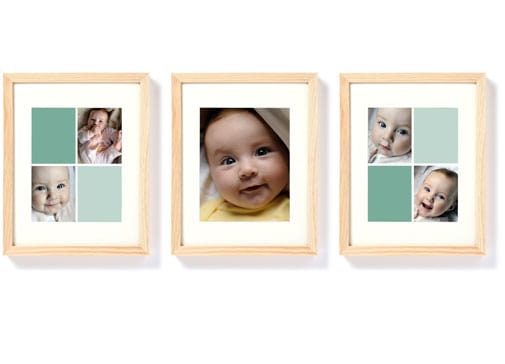 Framed Photo Graphic Prints from $38.99. Another great photo display option from Pinhole Press, these graphic color block frames are a neat way to brighten up a nursery or kid's room with various options of colors available.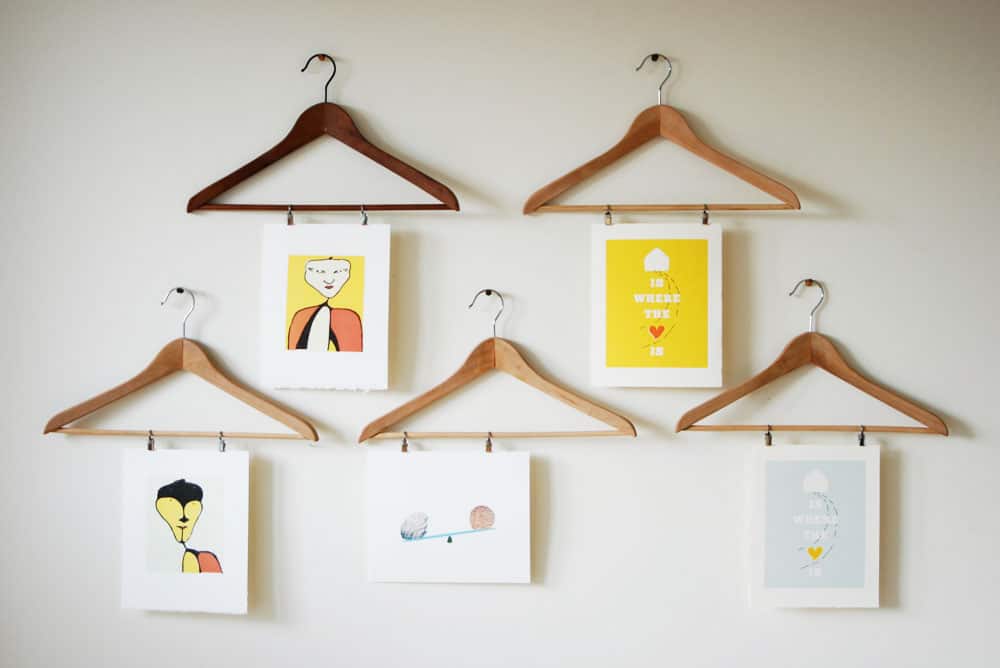 Hanger Photo Display (via Old Brand New) This hanger photo display is so clever and can be put together with some basic materials. I especially like the look of using uniform wooden hangers to tie in the look.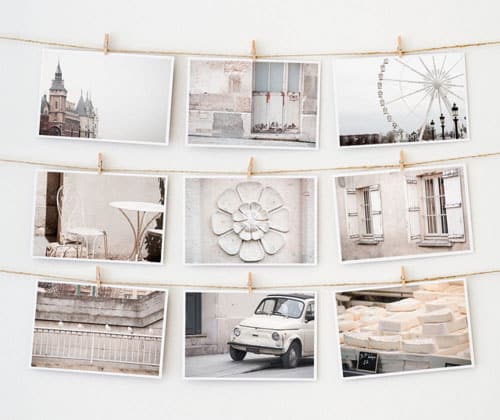 Clothespin Line Photo Display (via The Now Book) It doesn't get any simpler than this. String and clothespins are an easy way to hang and switch out photos without the fuss of hanging tools or materials.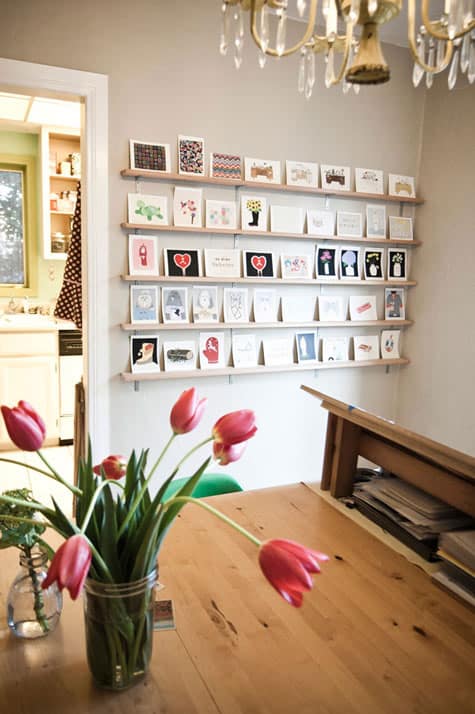 Wooden Shelves (via Design Sponge) Simple wooden shelves are a cool way to display lots of art and photos which are also easy to rotate in and out.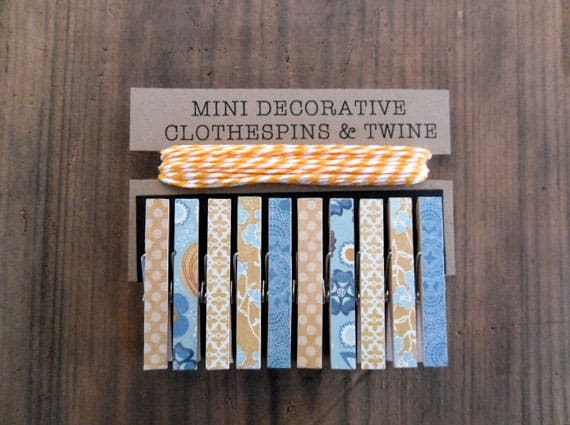 Clothespin and Twine Sets from $3.99. These clothespin and twine sets come in a variety of colors, patterns and even glittery sets and make it easy to get started in showcasing photos in every room in the house!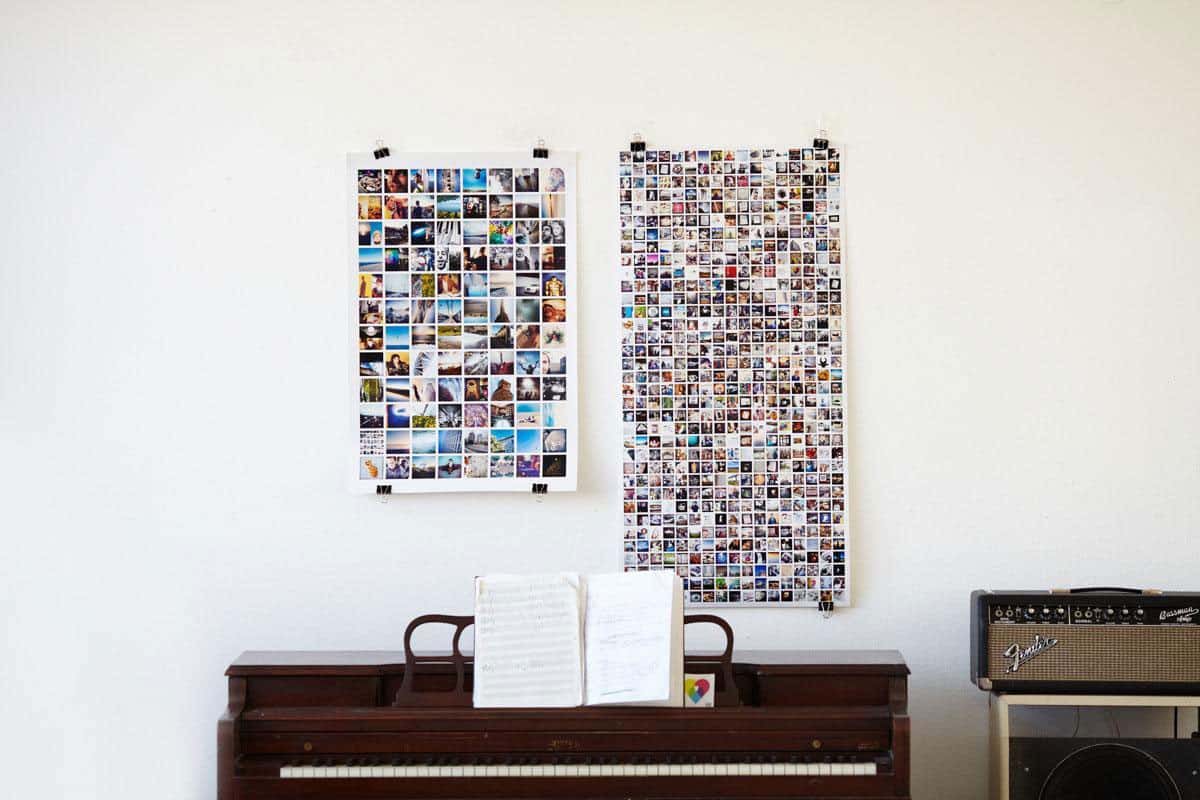 Printed Poster Photo Collage from $25. If you've got lots and lots of Instagram photos, printing them on a poster is a fun way to visually display them. You could also laminate or custom frame the collage to give it some protection.
Also see:
8 Unique Nursery Wall Art Ideas
8 Creative Ways to Display Your Kids' Art