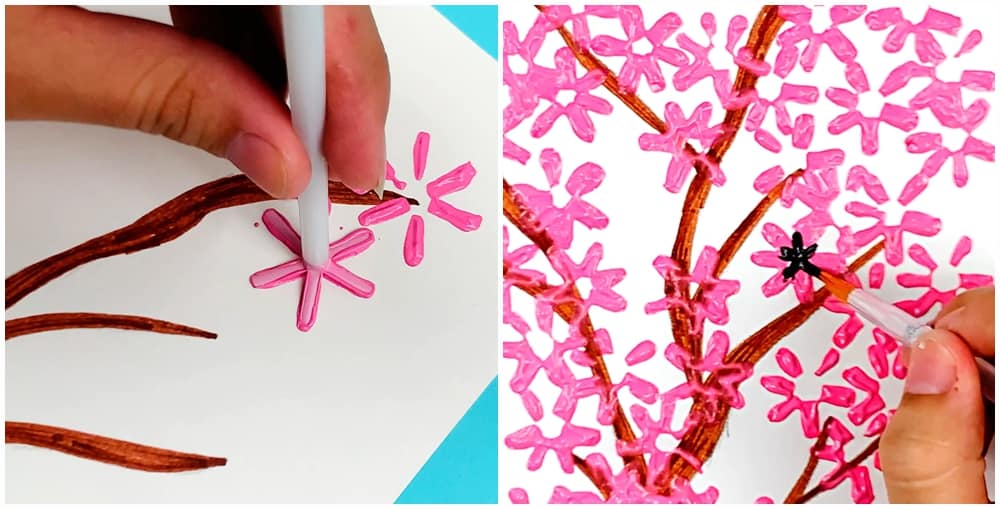 By using this site, you agree to our Terms of Use. This post may contain affiliate links. Read our disclosure policy.
Follow us on Instagram for more fun ideas for kids!
This Straw Flower Painting is the perfect paint activity for kids! Fun and simple, with minimal supplies needed! An excellent way to create art!
When it comes to simple art to display and hang, make room on your fridge. This super cute project is one that kids of all ages will love! The best part is that they can change up the colors of the paint and make even more fun flowers as well.
We like to do this activity during the spring and summer months, but I will say that it's a nice burst of color for the cold and winter months as well!
The next time that you want to show the kids that it's fun to use items around the house to create art, this is a great DIY flower painting project to do!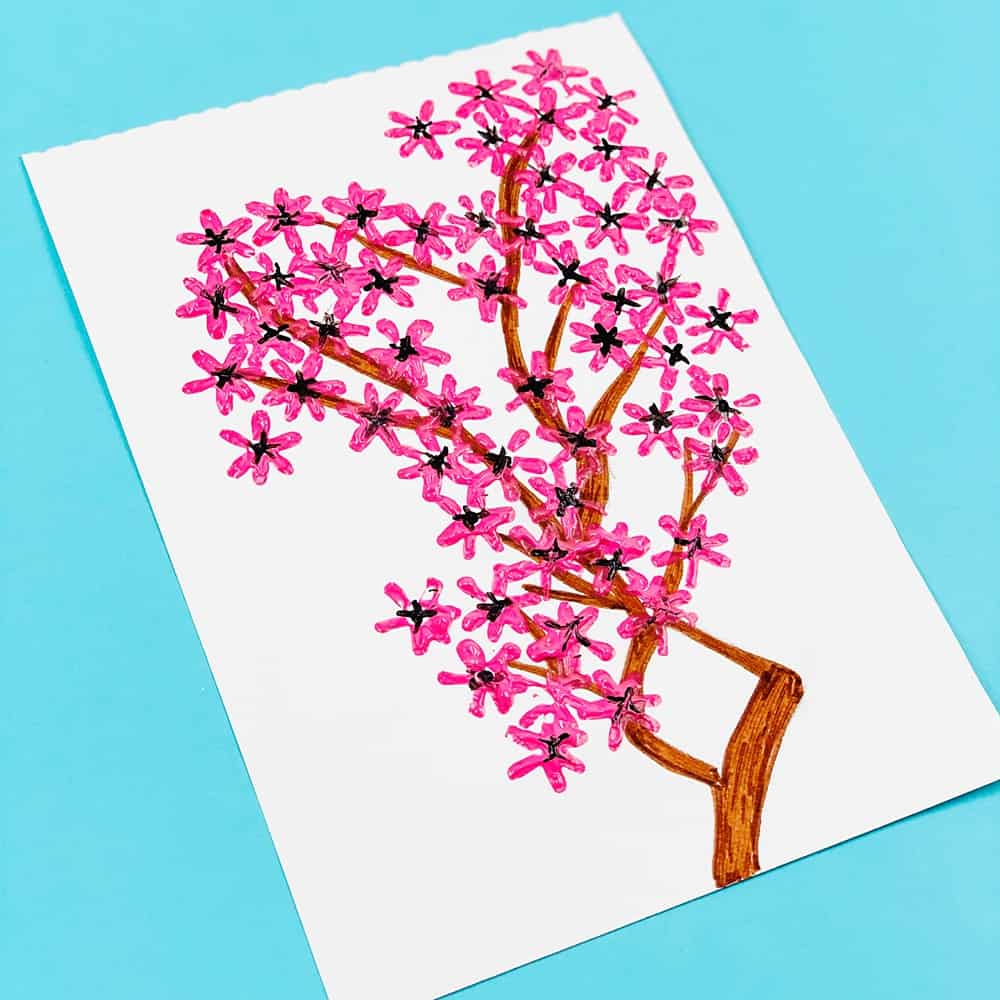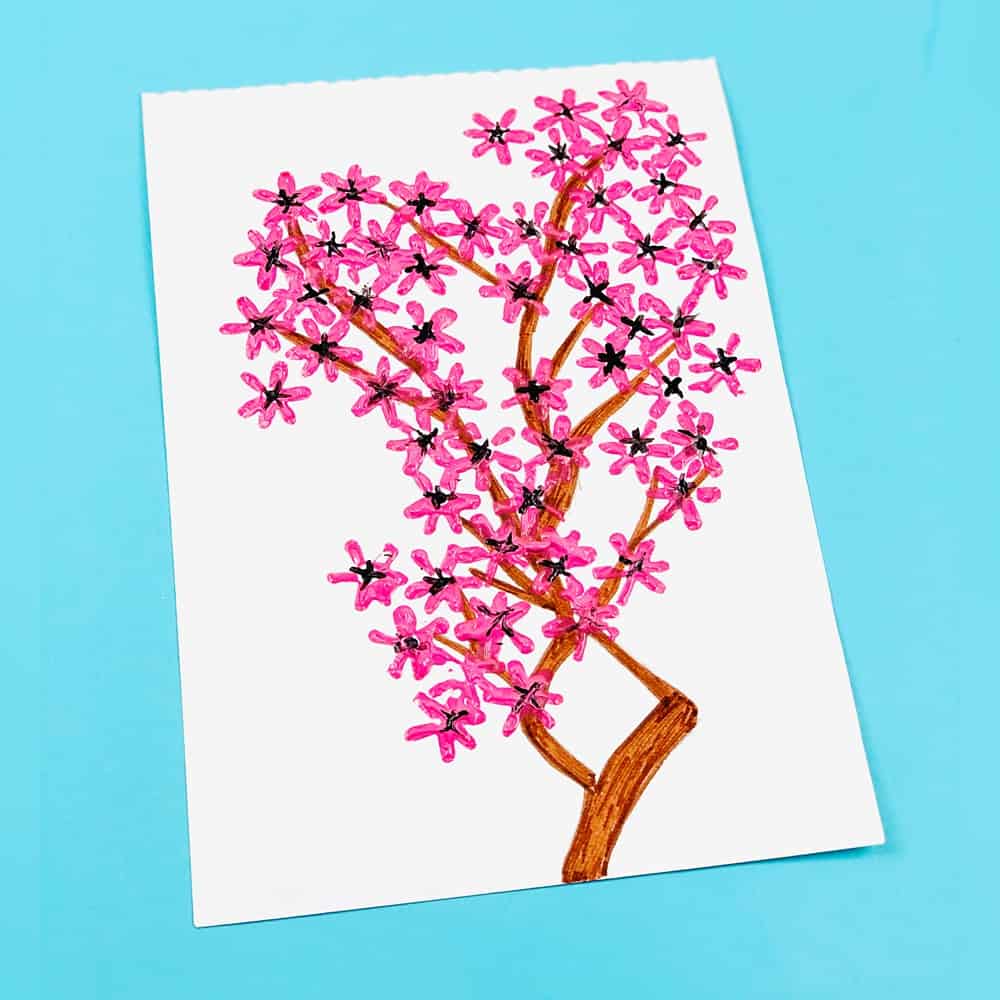 Who inspired this Straw Flower Painting?
We first saw this cool technique on Instagram over @allaroundfamily.de make sure to check out her colorful version!
How long does it take for the paint to dry?
That all depends on how thick the paint is that you push down on the paper. If the kids don't use a ton of paint to make their flowers, it's not going to take very long to dry at all.
If they use a lot, it'll take a bit of time. I would say that about 30 minutes or so should be a good amount of drying time to hang up the picture without the paint dripping or running.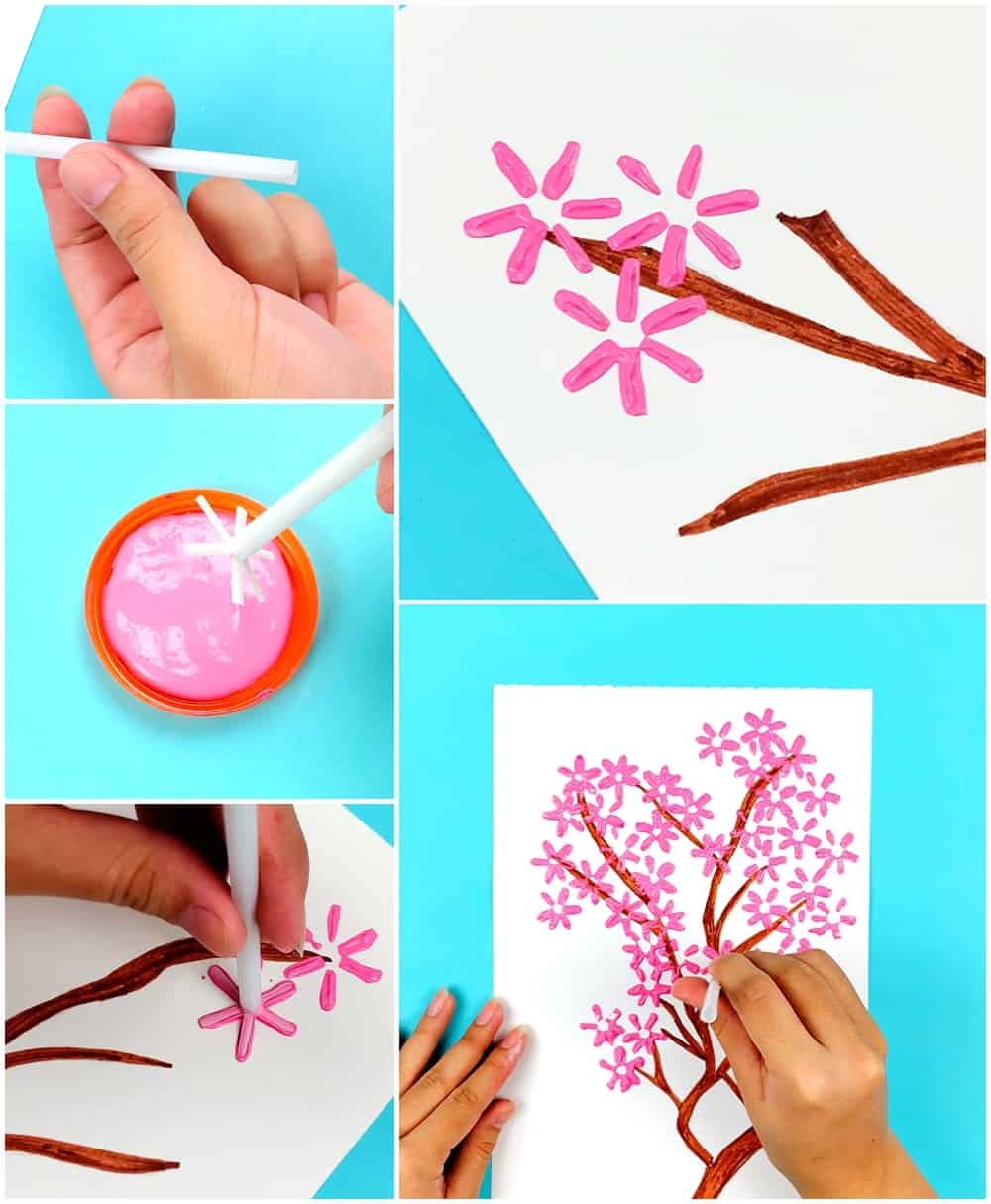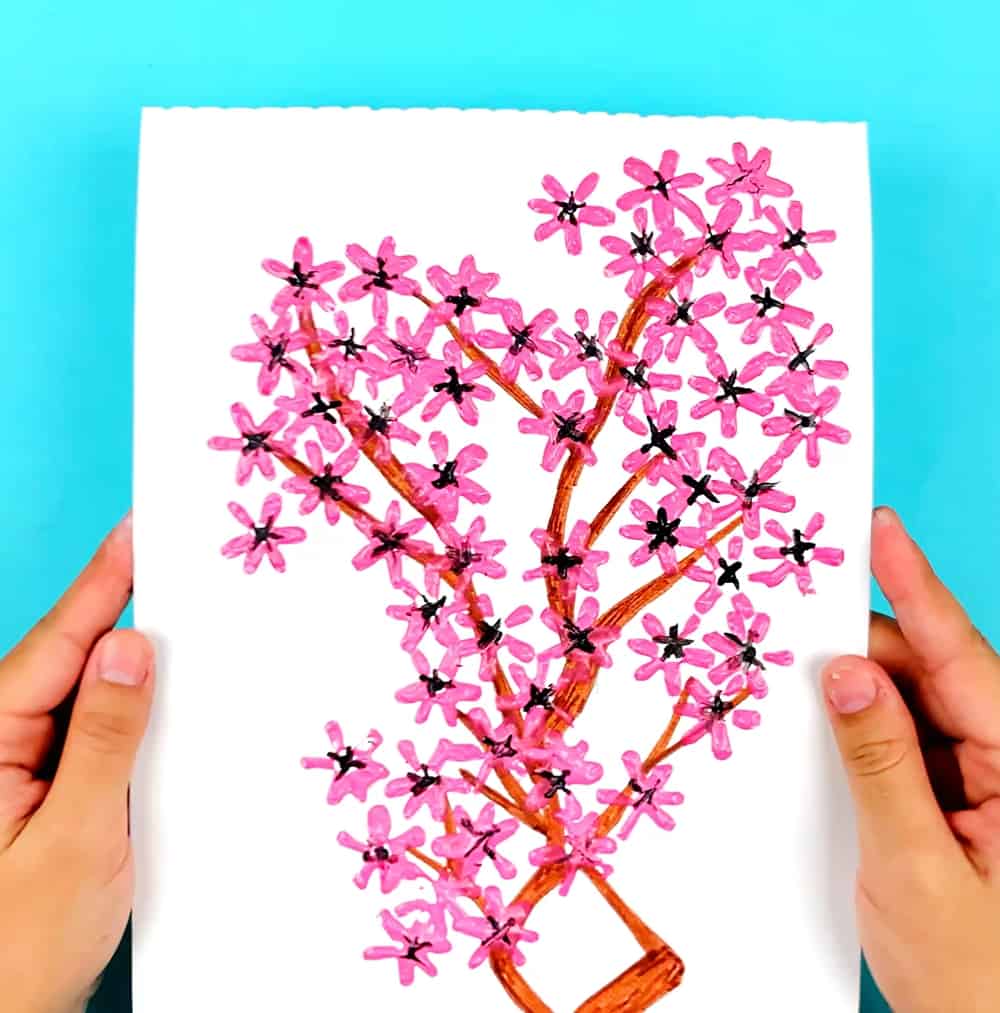 What are some variations of this flower art for kids?
You could quadrant the tree and make a 4 season tree with all the colors of fall, winter, spring and summer!
Straw Flower Painting – Supplies
Paper
Straw
Scissors
Paint in pink and black
Pencil and brown marker or paint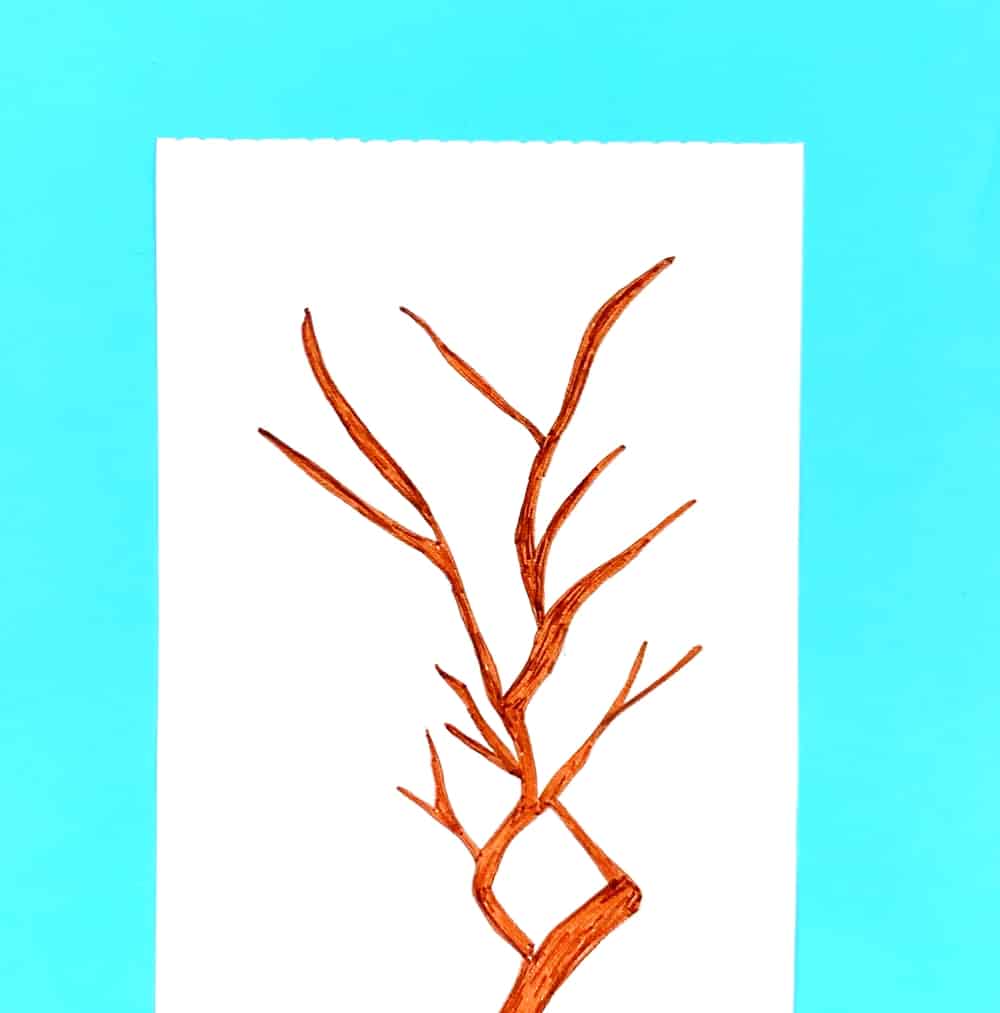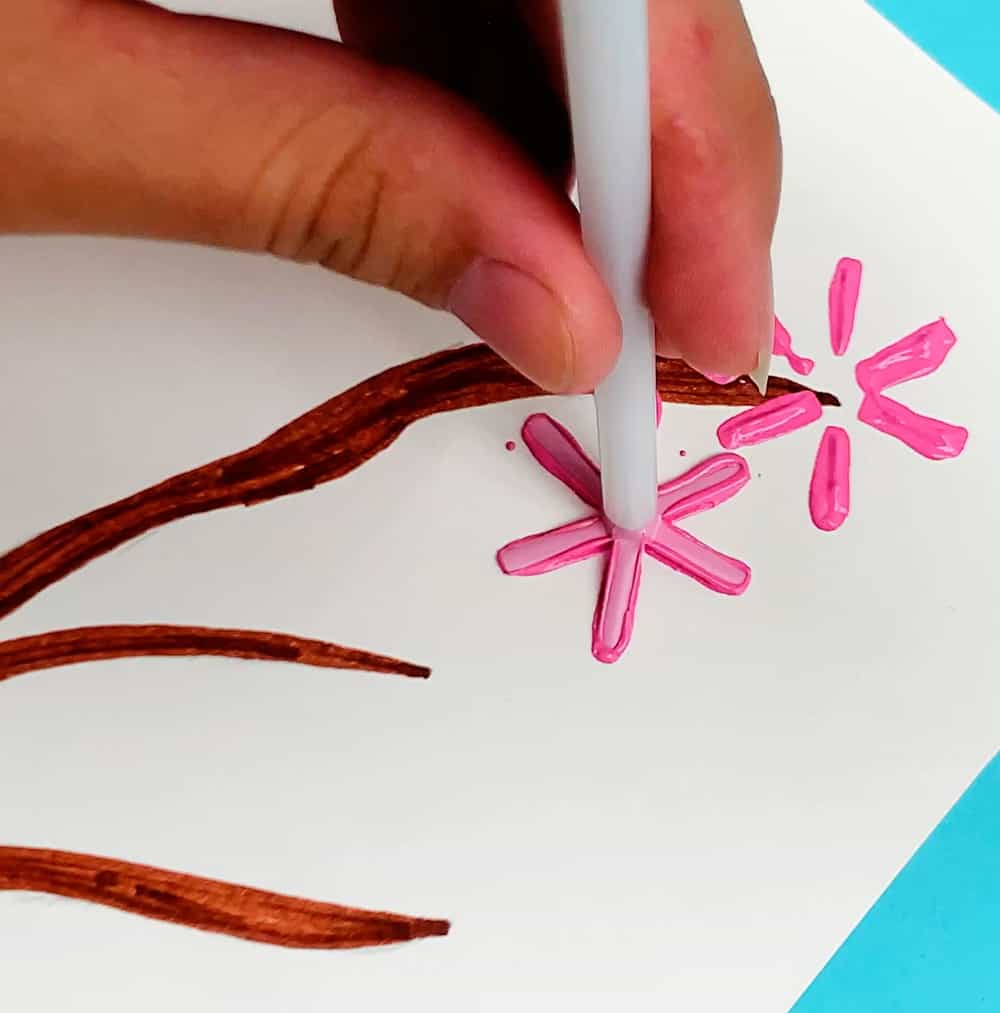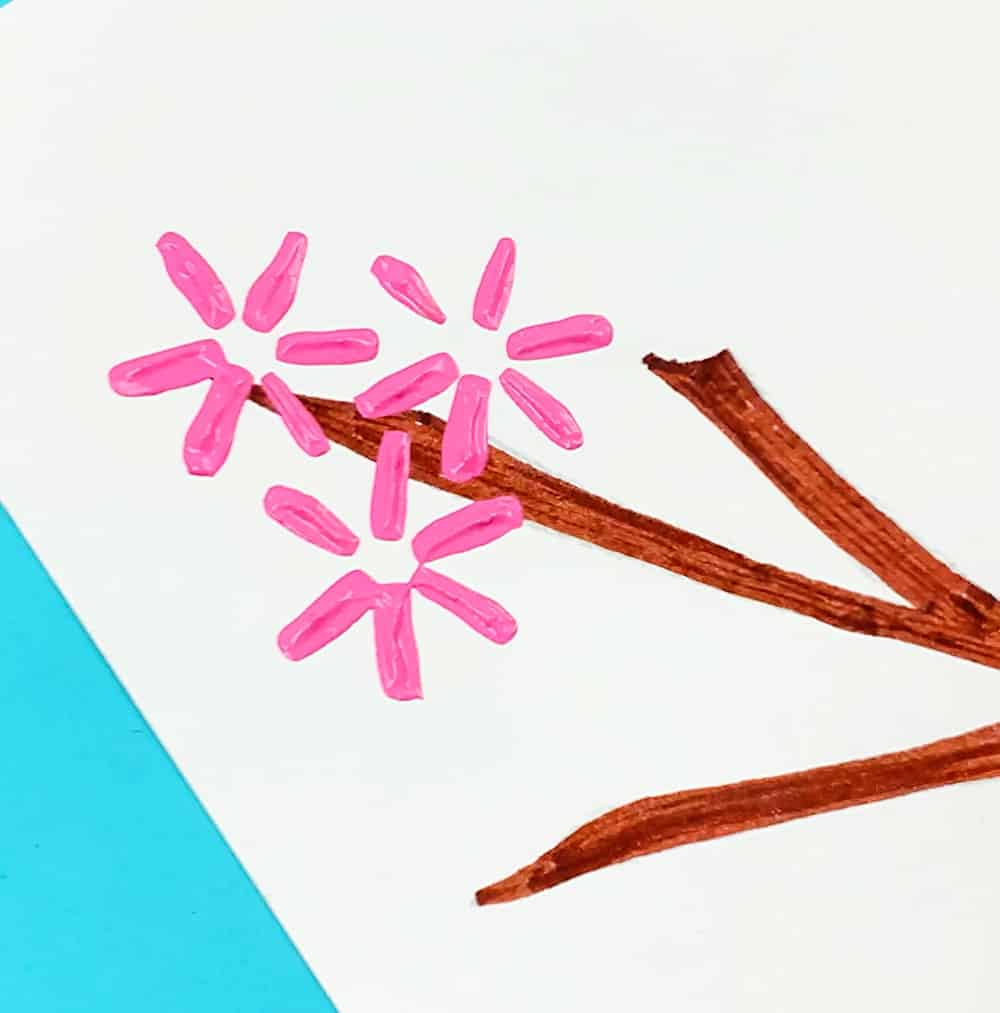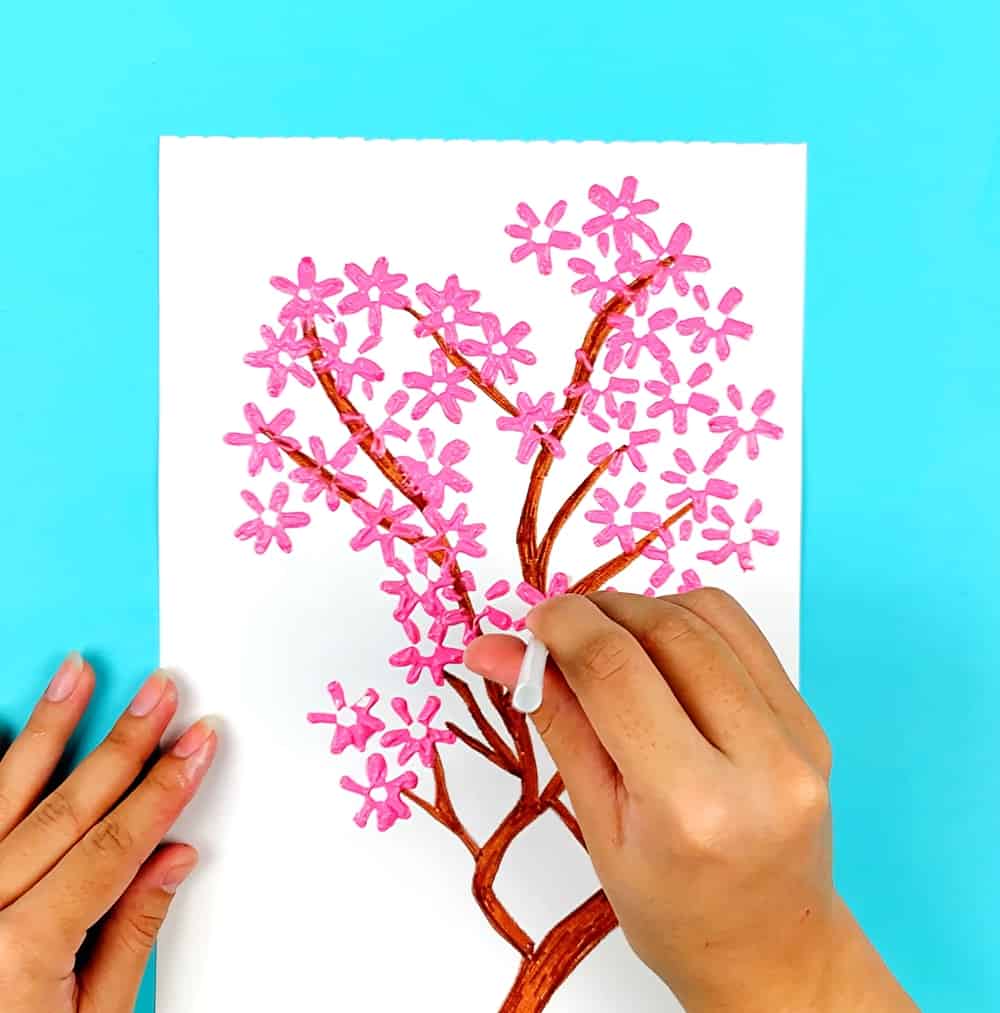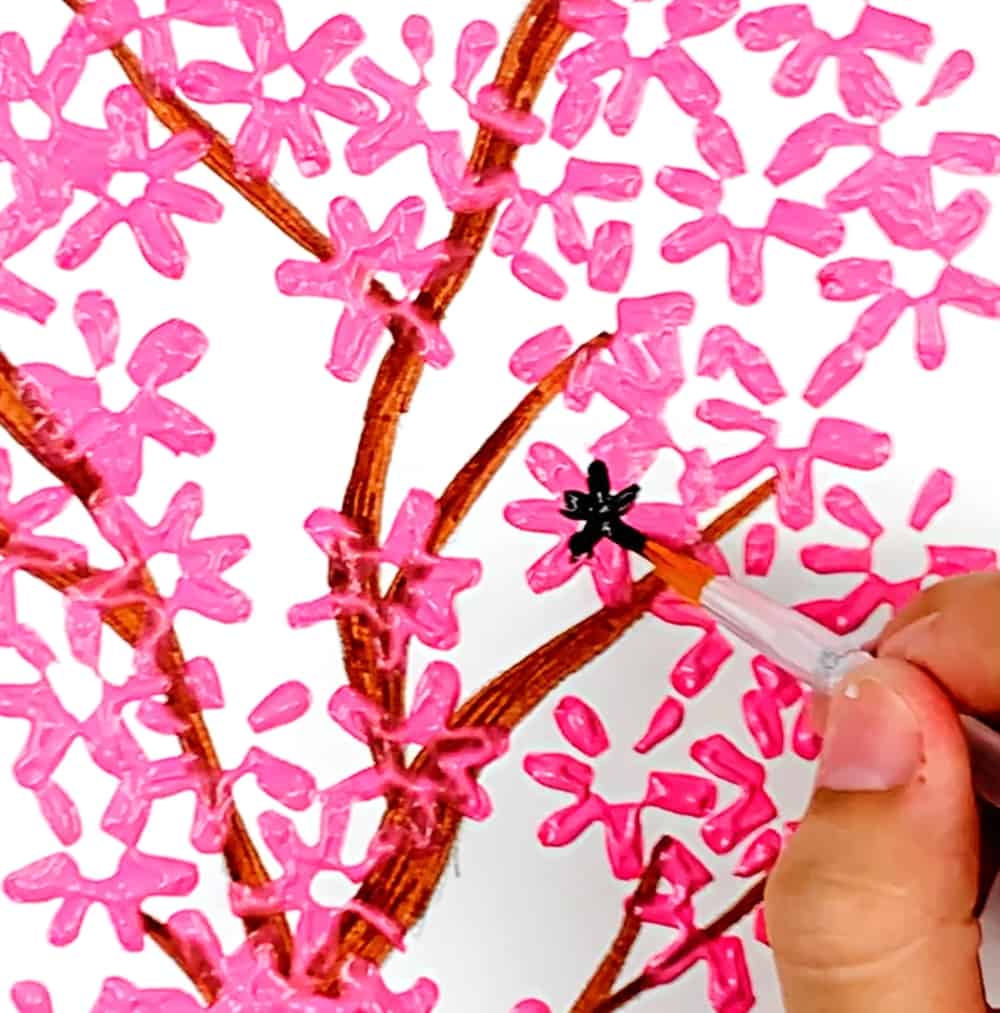 What else can be added to this flower painting picture?
Since the kids will be drawing the vines and stem and then putting on the flowers, there is going to be more than enough room in the picture to add other things.
Have them be artistic and draw a cat or a dog, or even add some birds in the sky. I always tell the kids that anywhere that there is a white space on the paper is the perfect place to draw something else!
Let them showcase their creativity by creating a truly unique work of art. While the flowers might be the star of the show, there are so many other fun items that can easily be added in!
INSTRUCTIONS
Straw Flower Painting
This straw flower painting is the perfect art craft for the kids! They'll get great confidence in their abilities!
Materials
Paper
Straw
Scissors
Paint in pink and black
Pencil and brown marker or paint
Instructions
Sketch a tree on paper. Use brown paint or brown markers to color in.
Cut the tip of the straw into four sections and then bend them back. Dip the straw into the pink paint and then dip it onto the paper to make the flowers.
Use black paint and a small paintrush to fill in the center of the flowers.

More Fun Flower Crafts