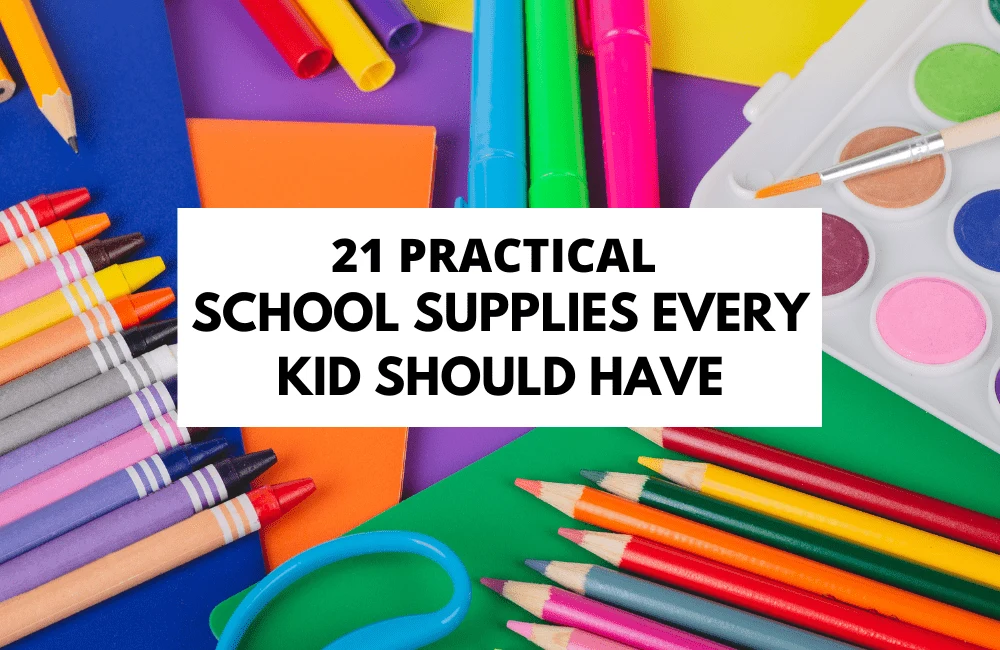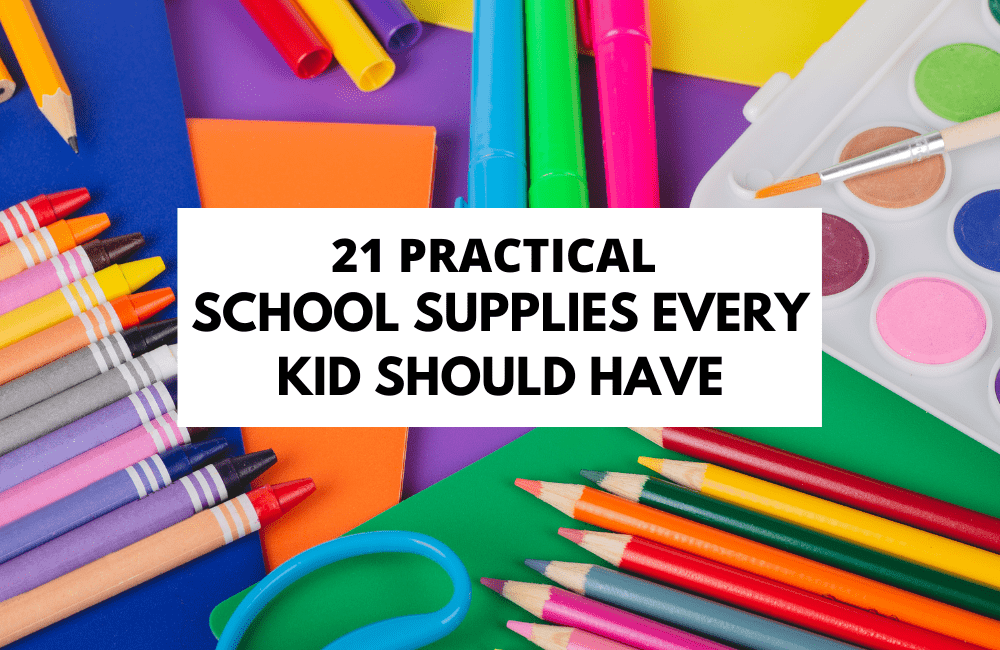 Photo credit: Canva
By using this site, you agree to our Terms of Use. This post may contain affiliate links. Read our disclosure policy.
Follow us on Instagram for more fun ideas for kids!
Back-to-school season is one of the most exciting times of the year for kids. They get to see their friends, start fresh with classes, and most importantly, stock up on brand-new supplies.
After a long summer of using hand-me-downs and cast-offs, having a set of unique back-to-school supplies is an excellent way for kids to express their personality and feel good.
Plus, when kids take pride in their appearance and have supplies they love, they're more likely to use them, which can help them stay organized and prepared for success in class.
So whether it's a flashy new backpack or a set of personalized pencils, encouraging kids to choose their own back-to-school supplies is a great way to set them up for a successful year.
Let's look at some of the best unique school supplies for your kids this year!
21 Back To School Supplies For Kids That Are Practical And Fun
Kids love a good haul of colorful pens, rulers, erasers, and other little treasures to help them learn and channel their creativity.
But having those scattered all over the house or their bags might be quite a hassle.
If you're looking for a gift to celebrate your kid's first day of school or organize their study supplies, we have an idea: a unique pencil case designed just for them.
Let the pencil case be the kids' companion on this growth journey where countless more stories have yet to be told. A perfect, personalized gift for kids.
Colored pencils are a great way to add color and personality to any drawing or piece of artwork. They come in various colors and can be used to create subtle and bold effects.
Colored pencils can create shading and shadows, add highlights, and even create gradients.
When combined with other mediums, such as paints or pastels, colored pencils can help create truly unique and one-of-a-kind pieces of art
Whether a professional artist or a beginner, colored pencils offer an easy and affordable way to add color and interest to your work.
Fine tip markers are great for several reasons. First, the colors are more vibrant and easier to see with fine tips.
This is especially important for kids who need to be able to see the small details in their work. Second, fine tips are great for drawing and coloring in tight spaces.
It's helpful for kids who have trouble staying inside the lines. Third, fine tips don't bleed through the paper so that kids can use both sides of their notebooks.
This is a great way to save money on school supplies. Finally, fine tip markers come in various colors so kids can color code and organize their school supplies.
A highlighter is a felt-tipped pen that is used to mark important text. Highlighters come in various colors, but the most popular colors are yellow, pink, and green.
Yellow highlighters are ideal for marking textbooks, as they do not obstruct the text as darker colors can.
Pink and green highlighters are often used for taking notes in class, as they help to differentiate between different types of information.
Highlighters can also add a splash of color to any project. For example, a child could use a highlighter to personalize their notebooks or to help them stay organized.
Glue sticks are an essential back-to-school supply for a variety of reasons. They can hold even the thickest sheets of paper together and are simple to use and tidy up after.
Given that they are available in kid-friendly shapes and sizes, glue sticks are a straightforward and enjoyable alternative for school assignments.
They could even come in first place in terms of significance. Glue sticks will save time during arts and crafts projects and schoolwork assignments.
They adhere well to various materials like cardboard, photos, and fabric. Moreover, they come in different colors and can be found in thicknesses.
Therefore, if you're looking for a versatile, user-friendly product, glue sticks should be at the top of your list of varieties.
Elmer's glue is a classic school supply that has been around for generations.
Elmer's has you covered. Their products are affordable, making it easy to stock up for a classroom of kids or just your own little learner.
Best of all, their products are practical and fun, making them the perfect back-to-school supplies.
So, whether you're looking for slime kits or glitter notebooks, Elmer's has everything you need to make your child's school year shine.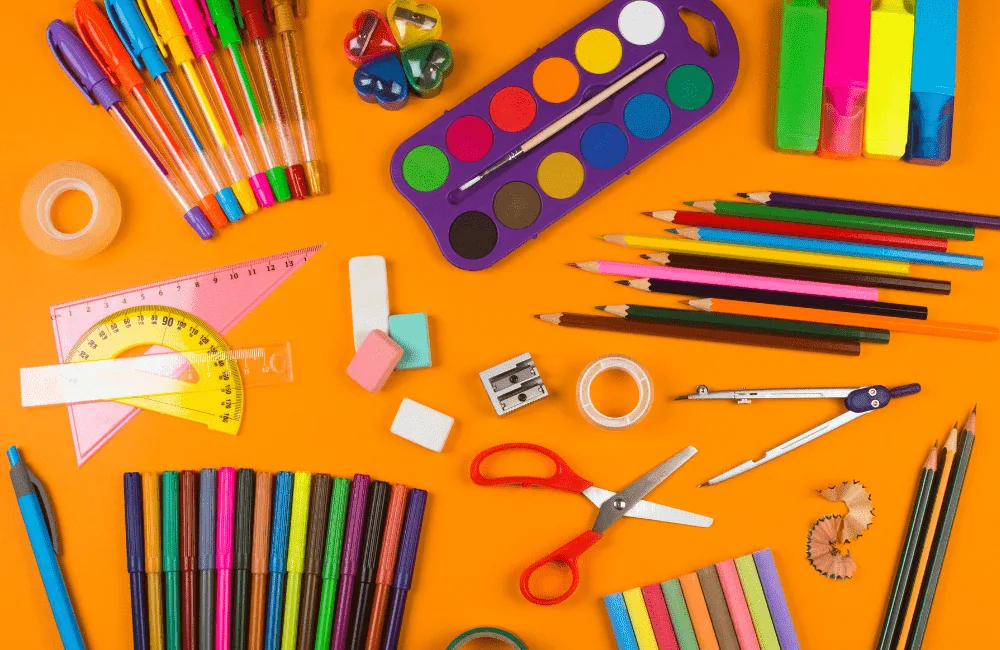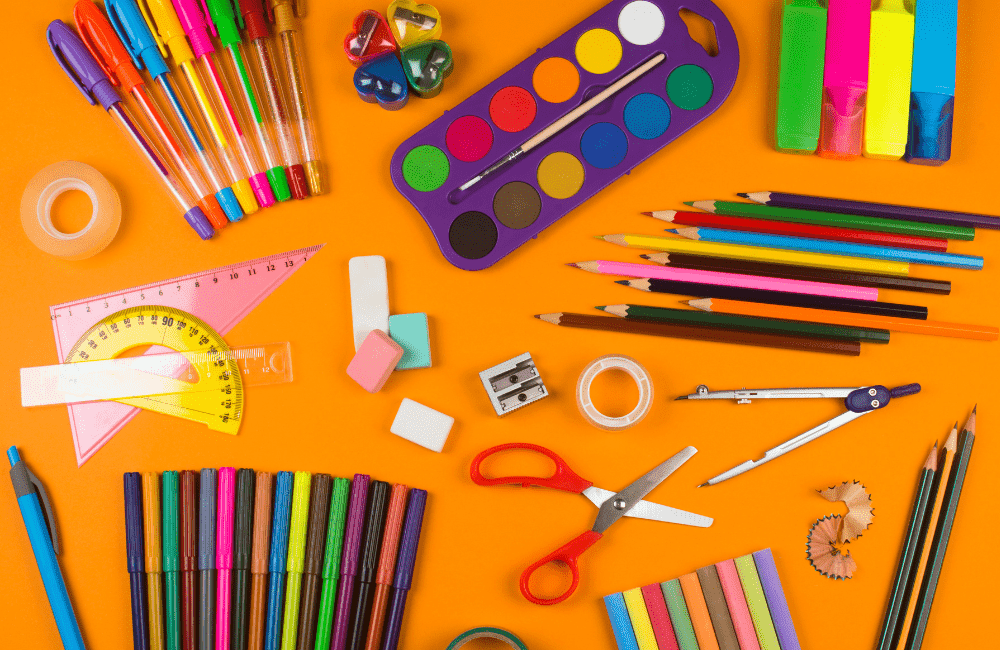 Photo credit: Canva
Scissors are one of those essential school supplies that are often overlooked. But why settle for a boring pair of scissors when so many fun and innovative options exist?
Patterned scissors add a bit of personality to otherwise mundane tasks and can make even the most tedious projects more enjoyable.
And for parents who are tired of their kids constantly losing their scissors, brightly-colored scissors are much easier to spot.
So this year, don't settle for the first pair of scissors you see at the store. Instead, take a little time to find a stylish and functional pair. Your child (and your wallet) will thank you for it!
Staplers are a school supply staple, but that doesn't mean they have to be boring! Check out these unique staplers that are both practical and fun. The first is the JAM Free Stapler.
This Stapler uses an advanced mechanism to staple up to 20 sheets of paper with no jams. It's perfect for anyone who's had enough of dealing with jammed staplers!
The second is the Smiley Face Stapler. This Stapler will put a smile on your face every time you use it! It's perfect for any desk, and it's sure to make school a little bit brighter.
The third is the Neon Stapler. This Stapler is perfect for anyone who wants to add a pop of color to their desk. It's also suitably bright for locating in a backpack or book bag.
Tape dispensers are often overlooked but can be extremely helpful.
Tape dispensers come in various styles, so it's easy to find one that matches your child's personality.
A tape dispenser is perfect if they prefer fun and colorful design or a more classic look.
Many tape dispensers even come with built-in scissors, so your child can have everything they need to complete the job in one compact package.
If you're looking for practical and stylish supplies, get a tape dispenser!
Push pins aren't just for hanging up pictures and memos; they can also be used to create some pretty impressive art pieces.
All you need is a corkboard and some imagination, and you can start pushing in those pins to create all sorts of patterns and shapes.
You can even spell out words or write messages. And when you're done, taking your artwork down is as easy as pulling out the pins.
You might be surprised at what you can create with just a few simple push pins.
Paper clips might seem like a boring school supply, but they can be pretty fun! For starters, they come in all sorts of colors and sizes.
You can even get them in shapes other than the traditional "U" shape. Some paper clips are even scented!
And if you're looking for something more practical, paper clips can be helpful for organizing papers. For example, you can use them to clip together papers that are related, or you can use them to mark important pages in a textbook.
Either way, paper clips are a versatile and practical school supply every student should have. Who knows, they might even make learning a little bit more fun!
Rubber bands are one of the kids' most versatile and affordable school supplies. They can be used for various purposes, from holding pencils and pens to securing papers.
Rubber bands are also great for making friendship bracelets, hair ties, and other fun crafts.
And when they're not being used for school work or crafts, rubber bands make great toys for kids to play with. They can be stretched, bounced, and even shot across the room.
So next time you're looking for an affordable and practical school supply for your kids, don't forget the rubber bands!
Index cards are a must-have for any school-age child. They are perfect for various uses, including school projects, flashcards, and extra credit assignments.
And with so many fun and colorful designs to choose from, your child will surely find a set they love.
Index cards are also great for at-home learning, helping kids to memorize their multiplication tables or vocabulary words.
Plus, index cards can be used for games like Go Fish or Memory when it's time to take a break from schoolwork.
Dividers are one of the most practical school supplies for kids. Not only do they help to keep papers organized, but they can also be used to create fun artwork.
Simply draw a design on the divider and color it with markers or crayons. Dividers are also great for creating customized notebooks.
Simply write the subject's name on the divider and then use it to separate different notebook sections.
Dividers are a must-have for any organized student and can also be used to add a personal touch to school supplies.
An item for school that could be both useful and enjoyable is a planner or calendar.
A planner can help kids to stay organized and on track with their schoolwork, while a calendar can be a fun way to keep track of upcoming events and birthdays.
Planners and calendars can be personalized to suit each child's style.
Whether it's a bright and colorful design or a simple and chic layout, there's sure to be a planner or calendar perfect for every kid.
Post-its are super practical – you can use them to stick notes on papers, books, or even on your desk. But they can also be a lot of fun.
You can write little messages for your friends or use them to decorate your locker. You can even make your post-it art.
Another thing to remember is that you may use them to mark the days on your calendar that you want to assist your child with their homework since occasionally, parents provide color-coded graph calendars to kids to help them grasp the lesson.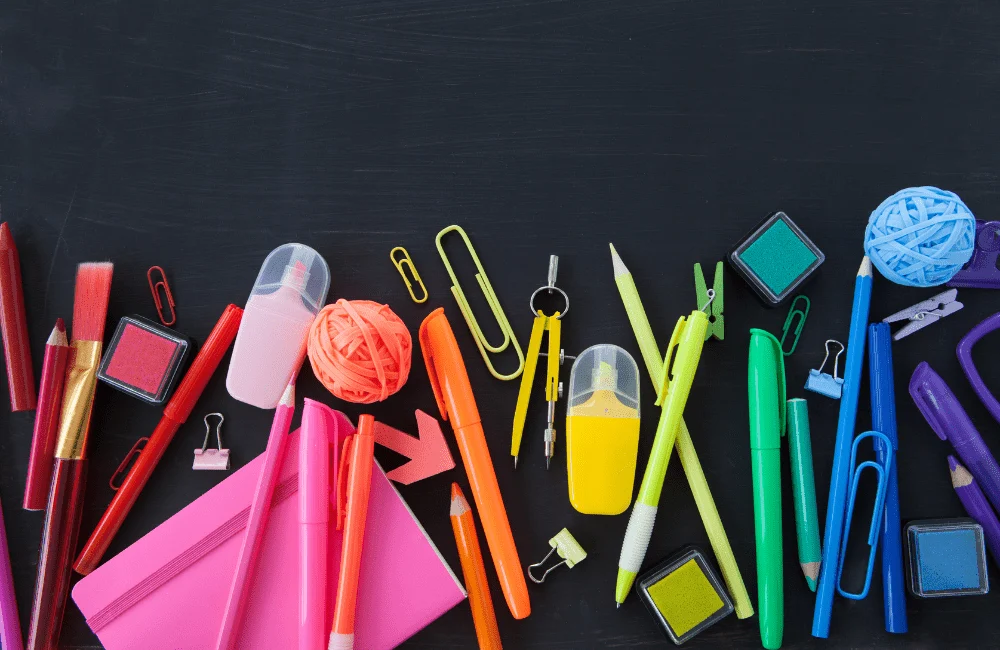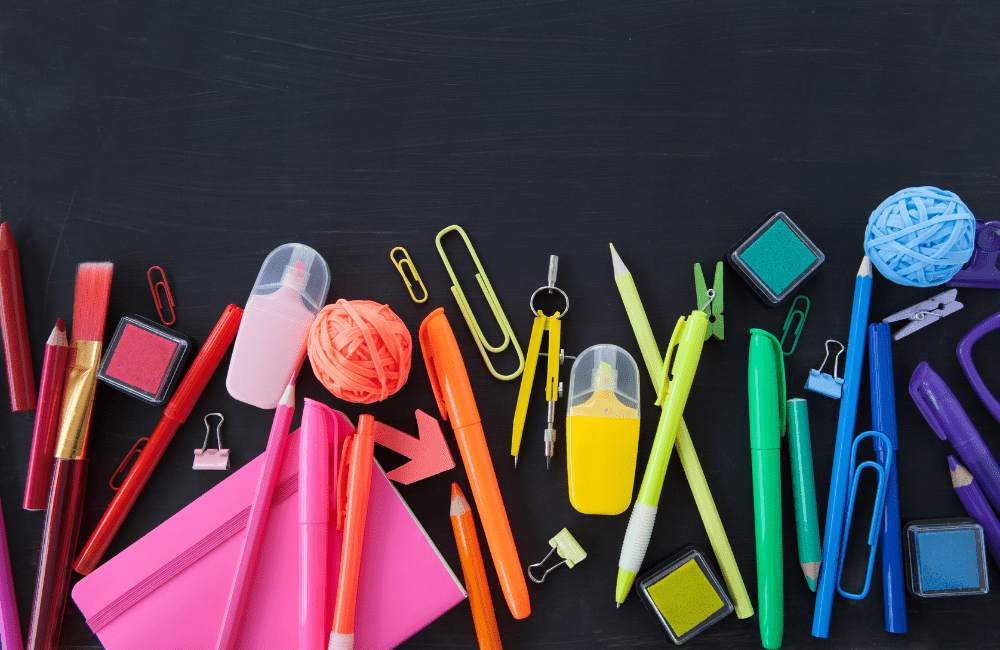 Photo credit: Canva
Notepads are perfect for taking notes in class, drawing pictures, or jotting down ideas.
But that doesn't mean they have to be boring! On the contrary, there are plenty of fun and practical notepads that kids will love using.
For example, try a notepad with fun animal illustrations on the cover. Or, go for an interactive notepad with space to doodle and color.
Notepads are also a great way to encourage kids to be more organized. Look for notepads with dividers and pockets so kids can keep track of all their essential school papers.
A good eraser not only helps to keep your child's desk tidy but also allows your child to make corrections on their work.
Unfortunately, many erasers are made from harmful chemicals that can damage your child's health.
Look for an eraser made from natural materials, such as rubber or felt. These erasers are just as effective at removing pencil marks, but they won't harm your child if they accidentally ingest them.
In addition, try to find an eraser that is fun and colorful. This will help to keep your child's desk tidy and their spirits high.
One of the essential educational supplies for youngsters is a ruler. It can be used for everything from measuring lines and angles to drawing straight lines.
But that doesn't mean that rulers have to be boring! On the contrary, plenty of fun and practical rulers can make learning fun.
For example, see-through rulers are great for helping kids line up their drawings accurately.
Rulers with built-in erasers are perfect for quick corrections, and transparent rulers are ideal for use with overhead projectors.
When it comes to school supplies, every student needs a few must-haves in their backpack. But beyond the basics, there are also a few items that can make learning more fun. Take protractors, for example.
These simple tools are essential for any student taking a geometry class. But they can also be used for all sorts of other fun activities.
With a protractor, students can measure angles and draw perfect circles. They can also use them to create symmetry equations and explore the world of fractals.
So whether you're a mathlete or just looking for a new way to have fun, a protractor is the perfect addition to your school supply list.
Backpacks are a necessary school supply for any kid. But why settle for a boring, average backpack when there are so many fun and functional options out there?
There are backpacks in every color and style imaginable for the fashion-savvy student.
But there are also backpacks with cool features like built-in speakers or rain covers. And for the organized student, there are galore backpacks with compartments and pockets.
Whether your child is looking for a backpack that makes a statement or simply gets the job done, there's sure to be an option perfect for them.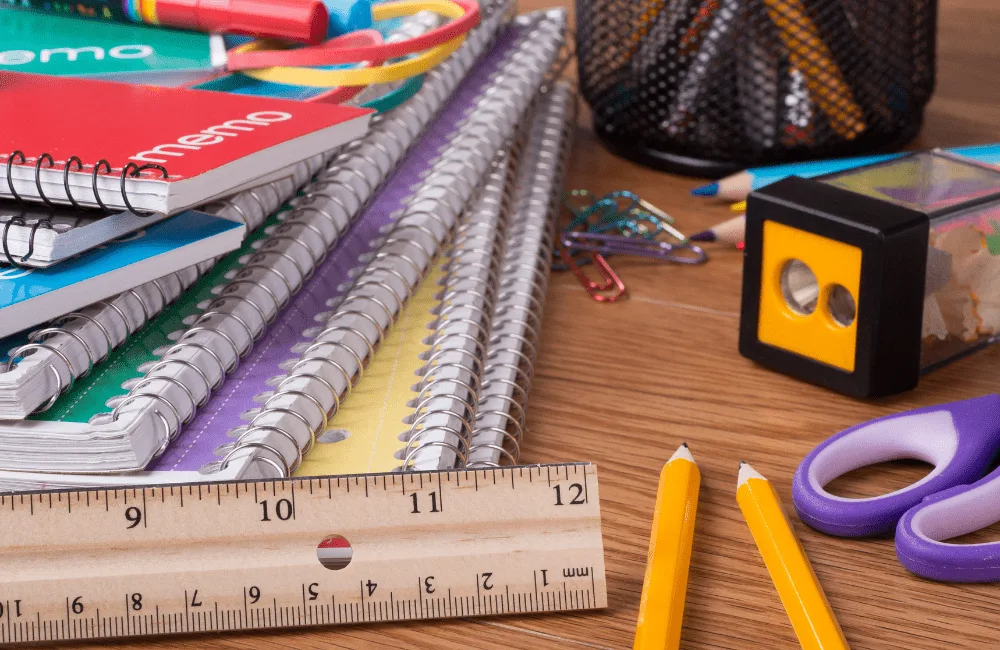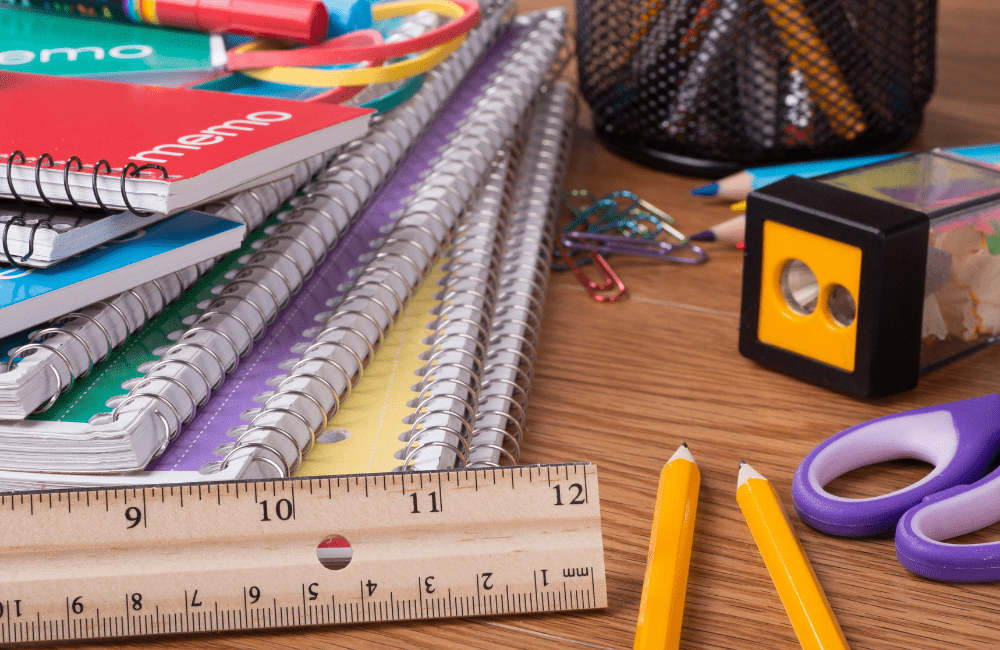 Photo credit: Canva
Takeaway
Now that you know some of the best back-to-school school supplies for kids, it's time to go shopping! With so many great options available, it's easy to find practical and fun supplies.
So ditch the boring pens and paper and let your child pick out supplies they'll love using. There are plenty of ways to make learning more enjoyable, from cool backpacks to fun erasers.
And who knows, with the right supplies, your child might be excited to go back to school! Plus, don't forget the all-important backpack to carry it all in!
This is one school supply that is both necessary and functional. With so many great backpack options, your child will find one they love.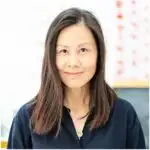 Agnes Hsu is a mom of three and has been inspiring parents and kids to get creative with easy activities and family friendly recipes for over 10 years. She shares her love for creative play and kids food to her 2MM+ followers online. Agnes' commitment to playful learning and kindness has not only raised funds for charity but also earned features in prestigious nationwide publications.