Follow us on Instagram for more fun ideas for kids!
Watch the video below to see this fun squeegee paint drawing reveal in action. Make sure to subscribe to our YouTube channel for more fun videos!
This cute pencil craft is an adorable way to celebrate back to school and makes a cute keepsake to remember the school year with your child's photo.
Are your kids back to school? Mine headed back this week and we wanted to share a fun back-to-school craft you can make like this adorable pencil craft!
This pencil popsicle craft can be made from a few simple supplies you most likely have at home. This is an excellent craft for kids of many ages and abilities because it's easy, inexpensive and fun!
The best part about this craft is that it also doubles as an adorable picture frame – use it to decorate your kid's room, hang it up as an ornament, or send one to the grandparents! Whatever you do with this cute frame, we hope you enjoy making it as much as we did 🙂
We were inspired to make this craft from this version we saw on Pinterest. Thrifty Northwesterm mom makes hers a bit different by using paint sticks and paper, so make sure you also check out her tutorial!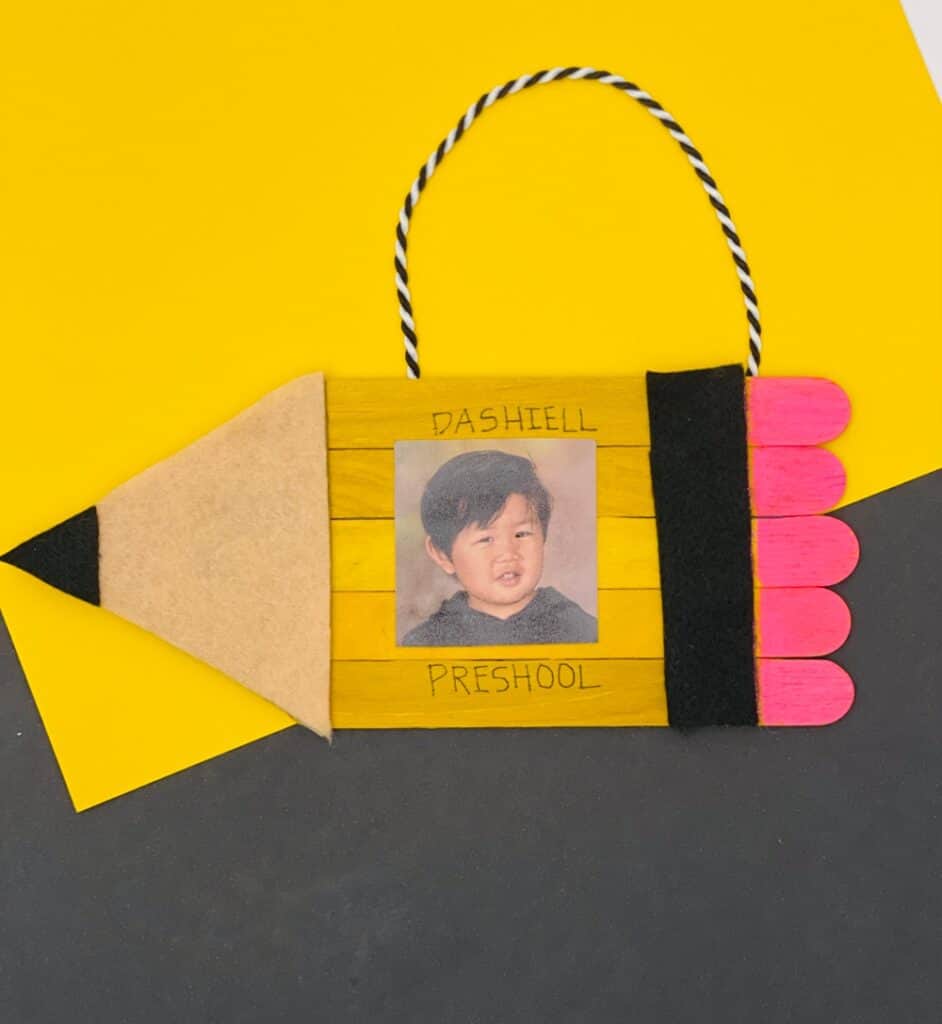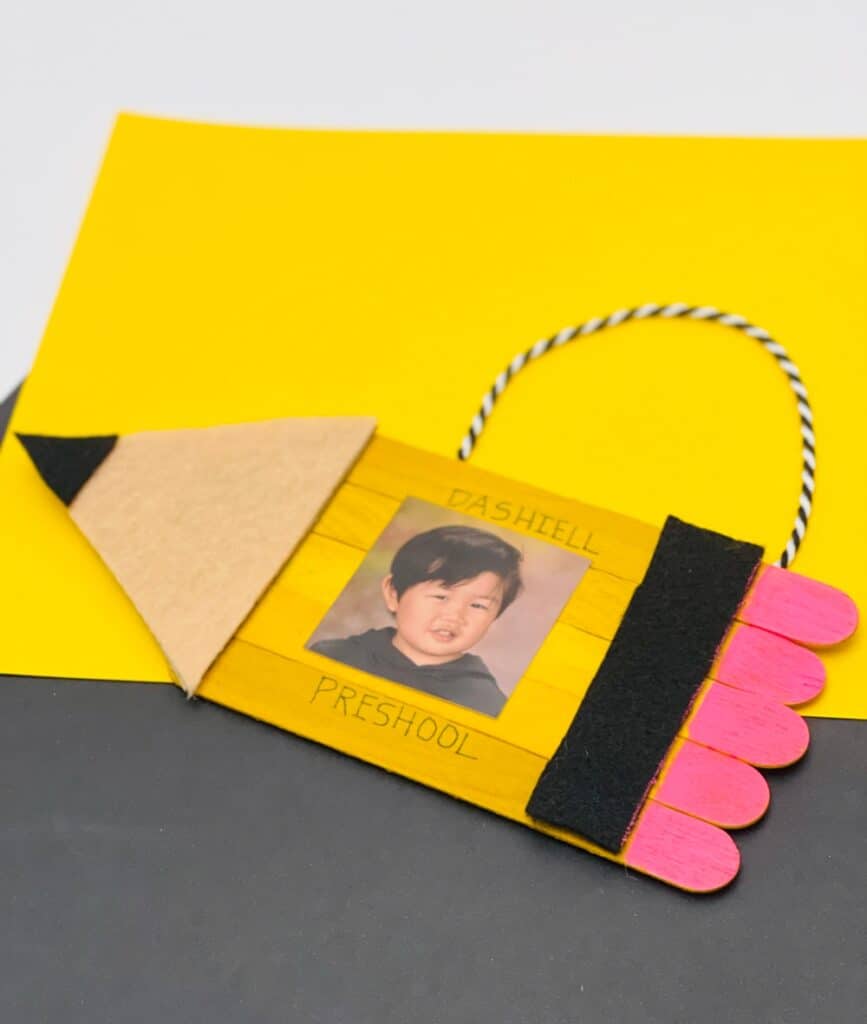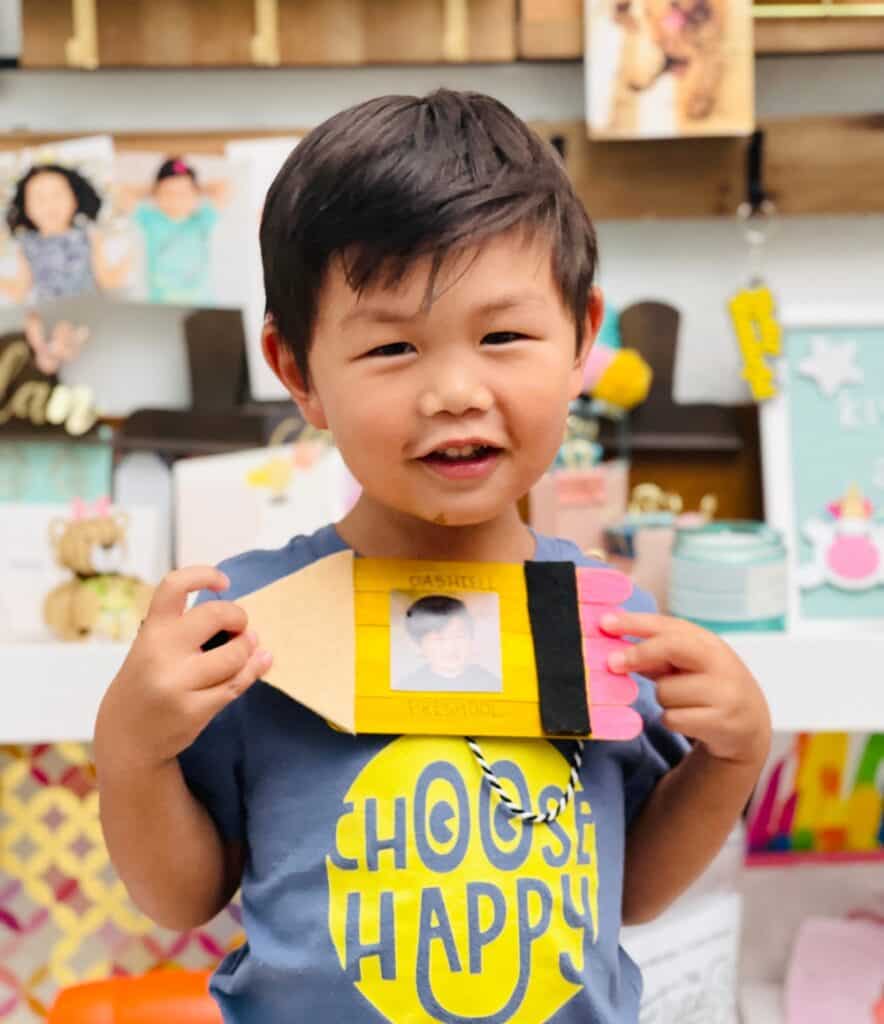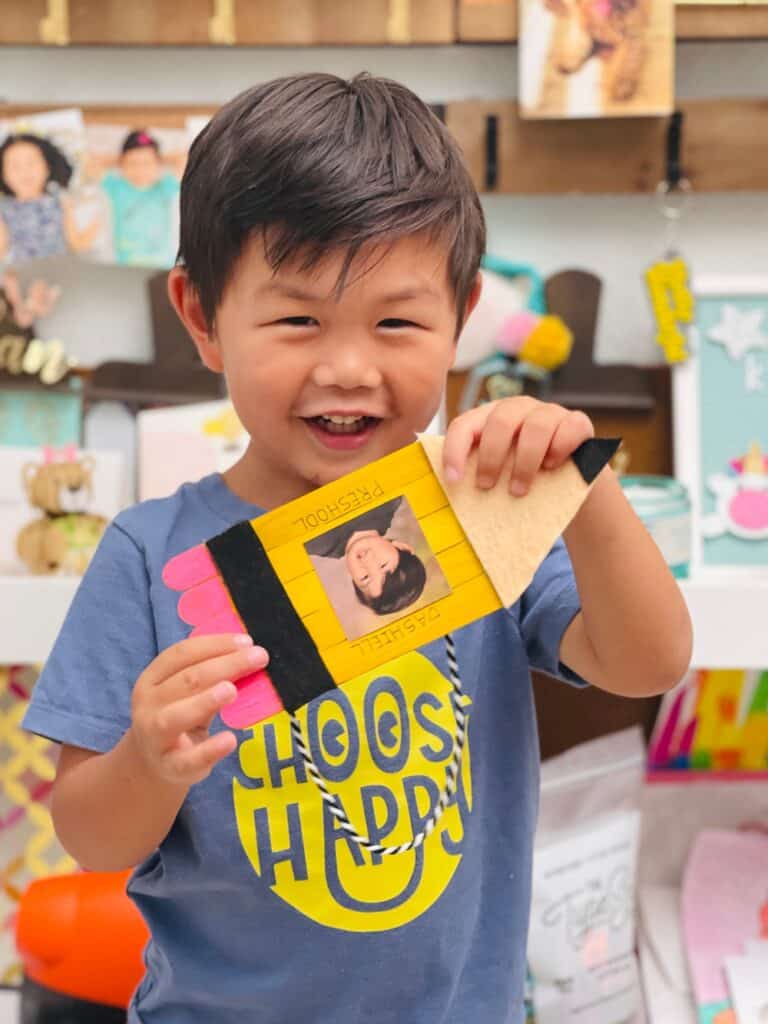 What do you need to make this pencil craft?
All you mainly need are yellow popsicle sticks, felt, scrap cardboard, felt, and a photo of your cute kids. If you don't have yellow popsicle sticks you can paint them easy peasy. We used paint markers to paint our eraser tips so if you also have yellow paint markers that works well. too.
I can guarantee you will be the talk of the class with this cute pencil craft! This project really brings a smile to everyone's face, and is simple and easy to make. It takes only about 10 minutes to whip up one! It's such an adorable craft that kicks of the school year with a bang. Your kids will love looking at their school picture on this fun pencil craft.
Back to school Pencil Craft – Materials:
scrap cardboard
string
hot glue
black pen
photo of your child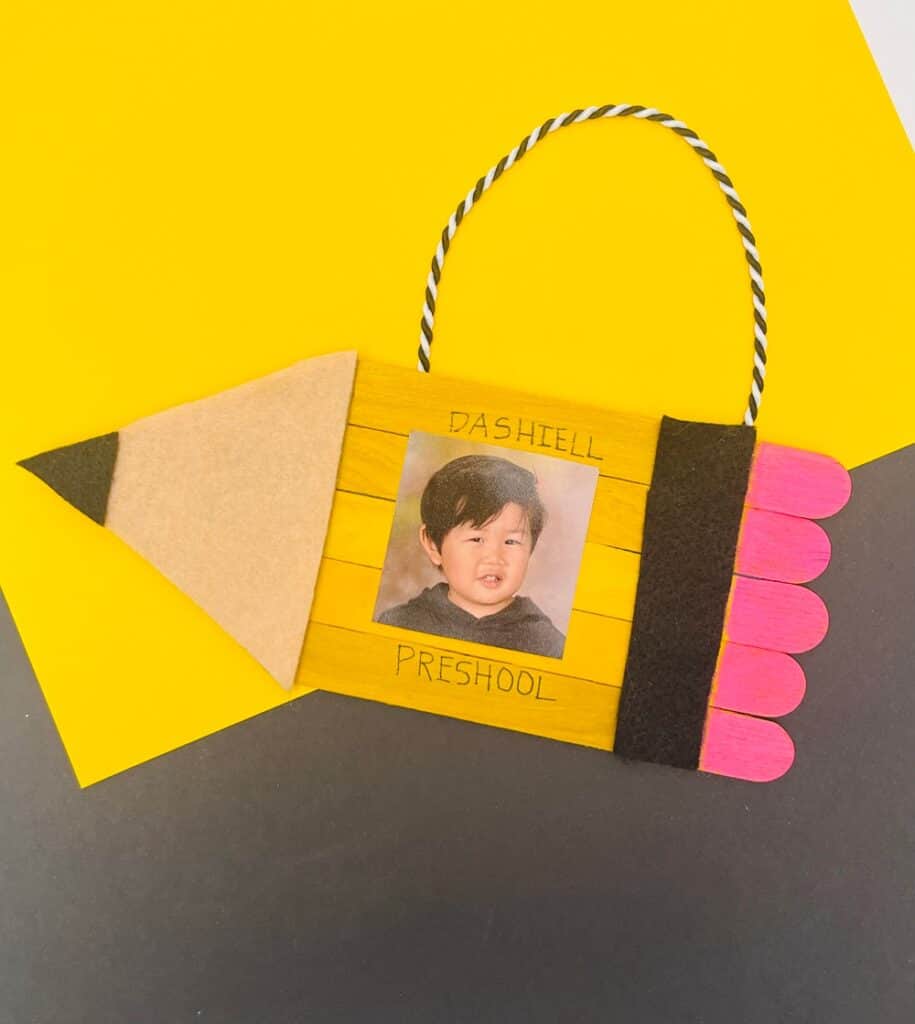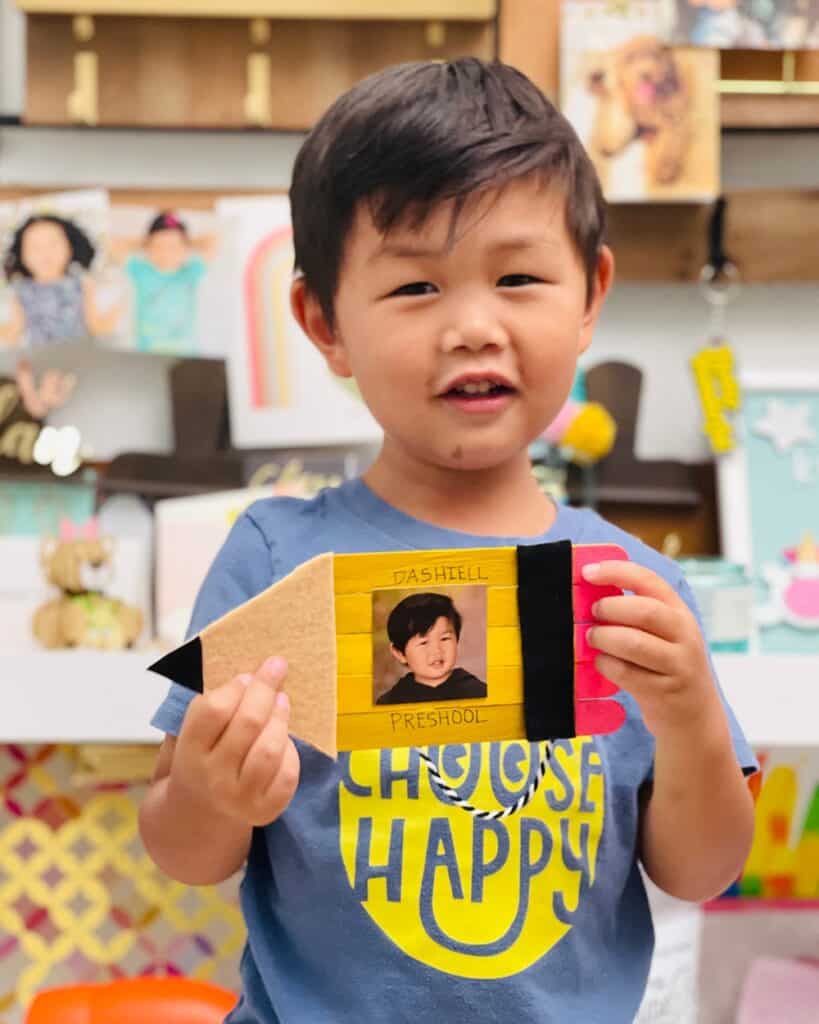 INSTRUCTIONS:
Watch the video in this post.
Step 1. Glue your popsicle sticks together (we used 5 large ones).
Step 2. Cut a rectangle piece of black felt and glue to the right leaving the tips for eraser tips.
Step 3. Paint the tips with your pink paint pen.
Step 4. Cut a piece of scrap cardboard into a triangle for the tip of the pencil and use that as a template for the felt. Glue on. Cut a small back triangle and glue that on top.
Step 5. Glue your final tip to the popsicle sticks.
Step 6. Glue a piece of string to the back.
Step 7. Glue on a photo of your child and write their name and grade.
You Might Also Like
Back to School Sign
Back to School Field Trip Kit