Follow us on Instagram for more fun ideas for kids!
Have your kids outgrown their old toy trucks and diggers? Have them recycle toy trucks into planters!
My son has outgrown many of his large Tonka trucks, garbage, and construction vehicles. Many of these have open spaces perfect to fill with dirt! And of course that's what they are used for as commercial vehicles so it just makes sense to grab your favorite plants and fill with real soil to create a cute planter with kids!
Turn old toy trucks and construction vehicles into planters for a fun gardening activity with kids!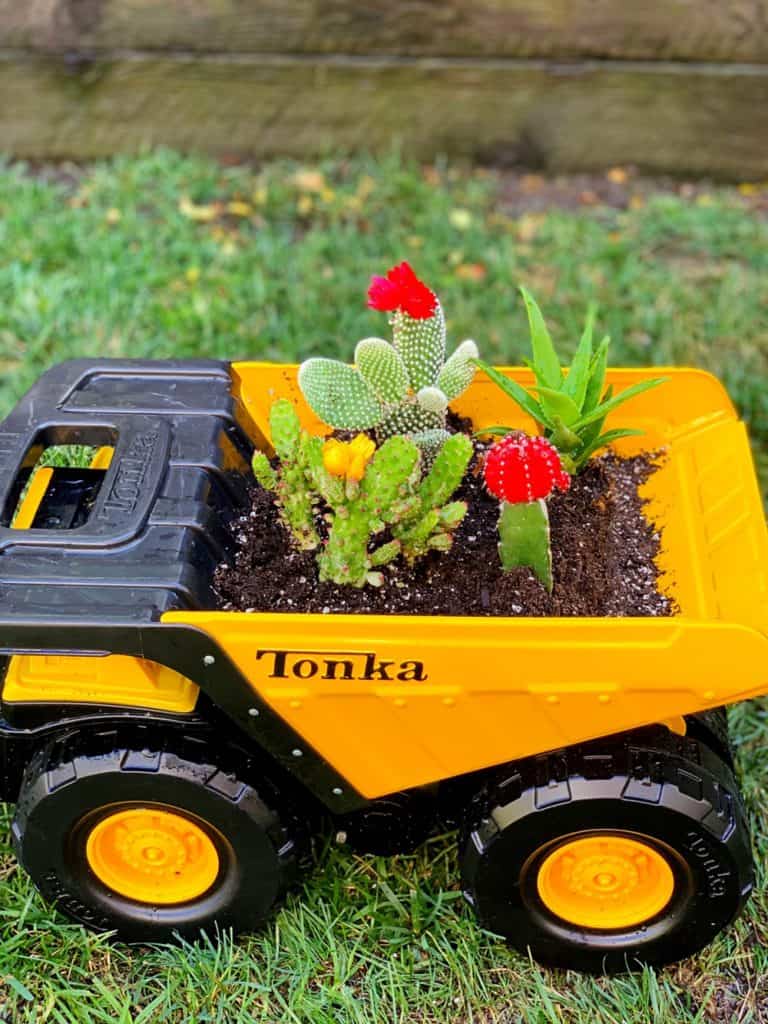 Here we turned an old Tonka Truck into a planter for cacti and succulents. If you don't have a huge green thumb or if you're just wanting to get your kids interested in planting, these types of plants are great for first-timers and hassle-free.
First we went to the gardening center and looked at a bunch of plants, and decided which ones would fit our container toy truck vehicle. The kids had fun helping me pick out which cacti and succulents to use.
We then talked to the gardening center about what soil would be appropriate for the plants we chose. This is a fun and educational planting learning activity!
You could also pick up a fun gardening or flower planting book to read to your kids to round out this summer activity.
How to recycle a toy truck into a planter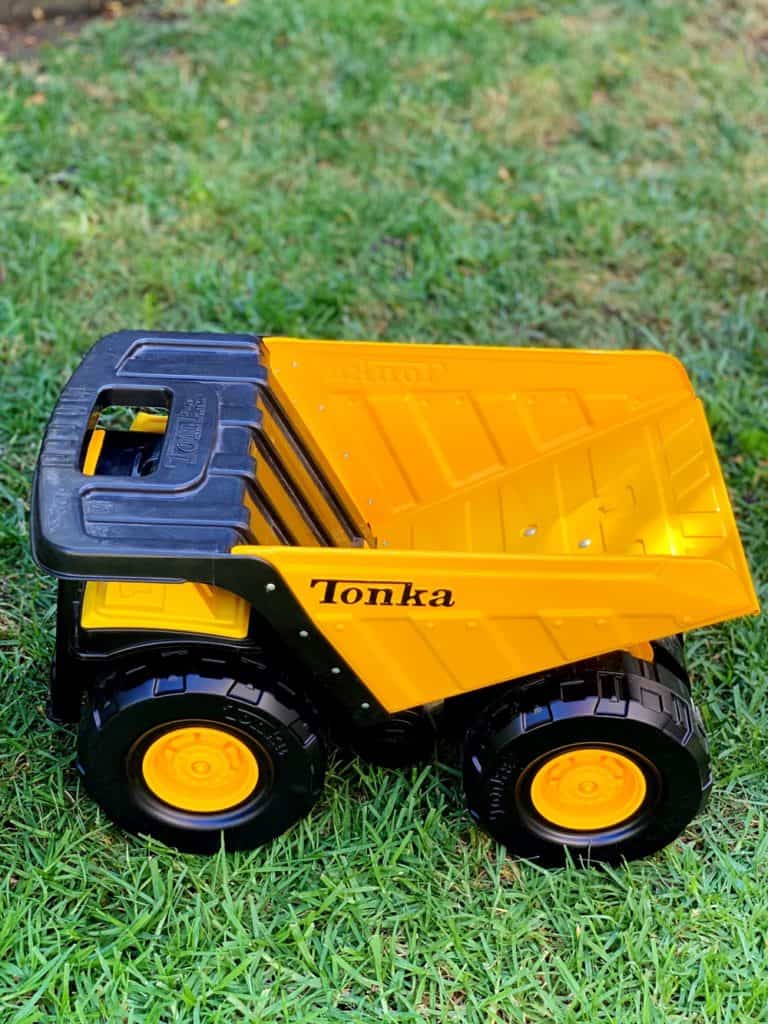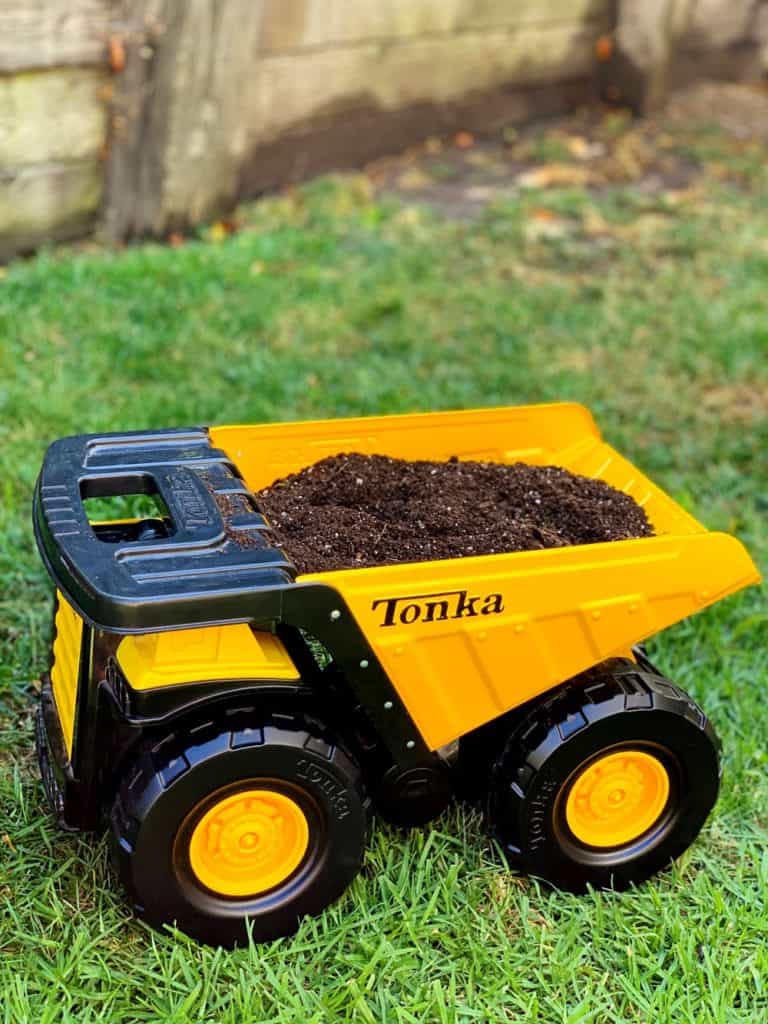 Once back home, clean your truck and fill with soil. Teach your kids how to take the plants they bought out of the plastic pots and loosen up the roots before planting.
Add to the soil and then pack on more soil to the truck. Make sure to not overcrowd or the plant won't thrive or grow!
Place your toy truck planter in a suitable spot where they will get enough light. Add some water to moisten the soil. Keep an eye on it over the next few weeks!
Cacti and succulents don't need much care or water often. We've had some for over a year!
We also have managed to keep them alive in closed containers before without drainage. Therefore we did not feel the need to drill or create holes in our toy truck for drainage! But it may depend with yours depending on what plants you choose!
Check out more fun recycle crafts and activities.