This is a sponsored post by Paramount Pictures.
One of the biggest summer movie releases is happening soon and our household is in prep mode to be ready for Dora and the Lost City of Gold, in theaters August 9!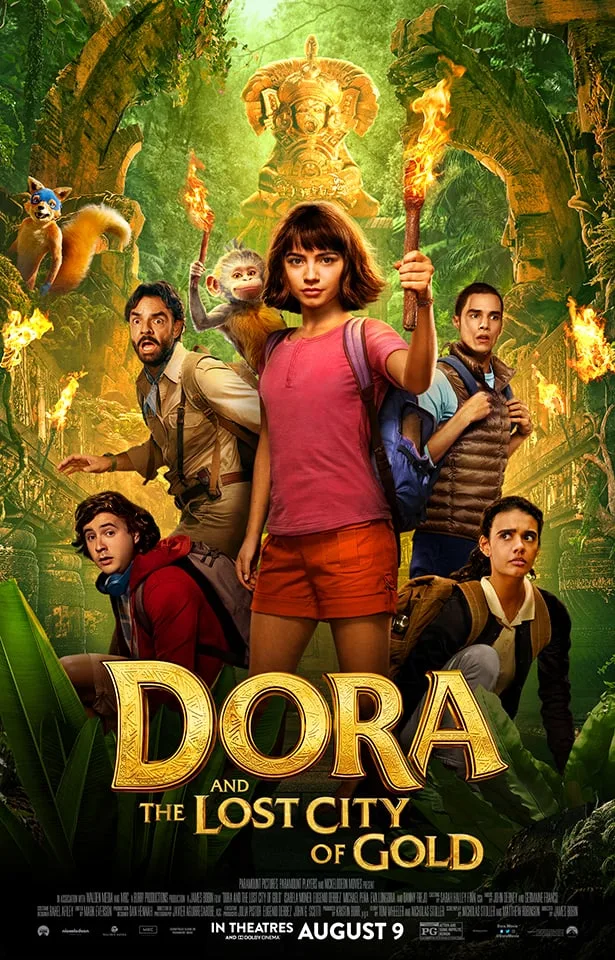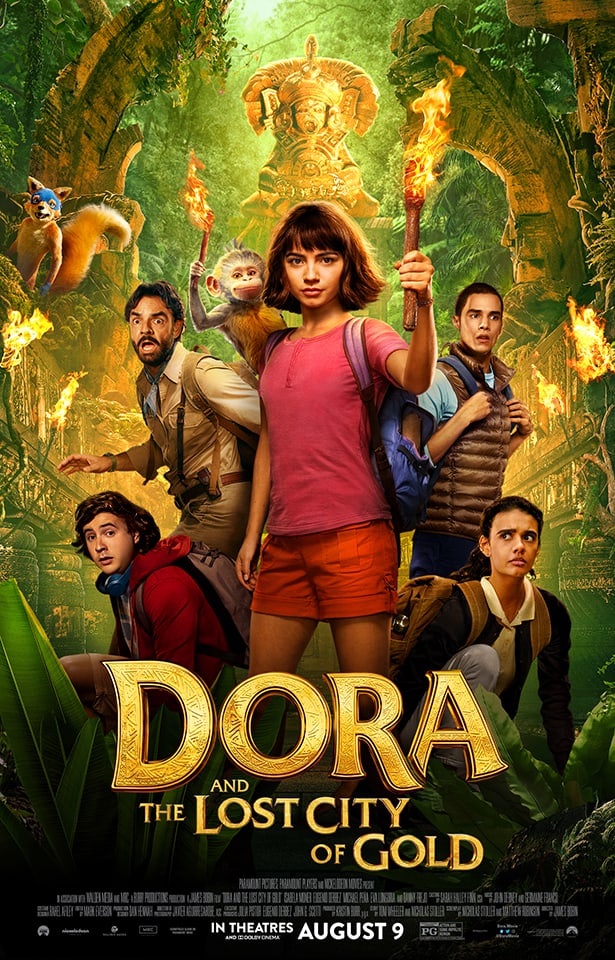 Households all over the world know Dora and Boots and it's safe to say that their explorations and adventures have filled the minds of millions of children from all across the globe.
The cartoon Dora that we've all watched for years is now coming to the big screen in a live-action film. My kids and I couldn't be more excited as long time Dora fans for Dora and the Lost City of Gold. Watch the trailer below to see for yourselves!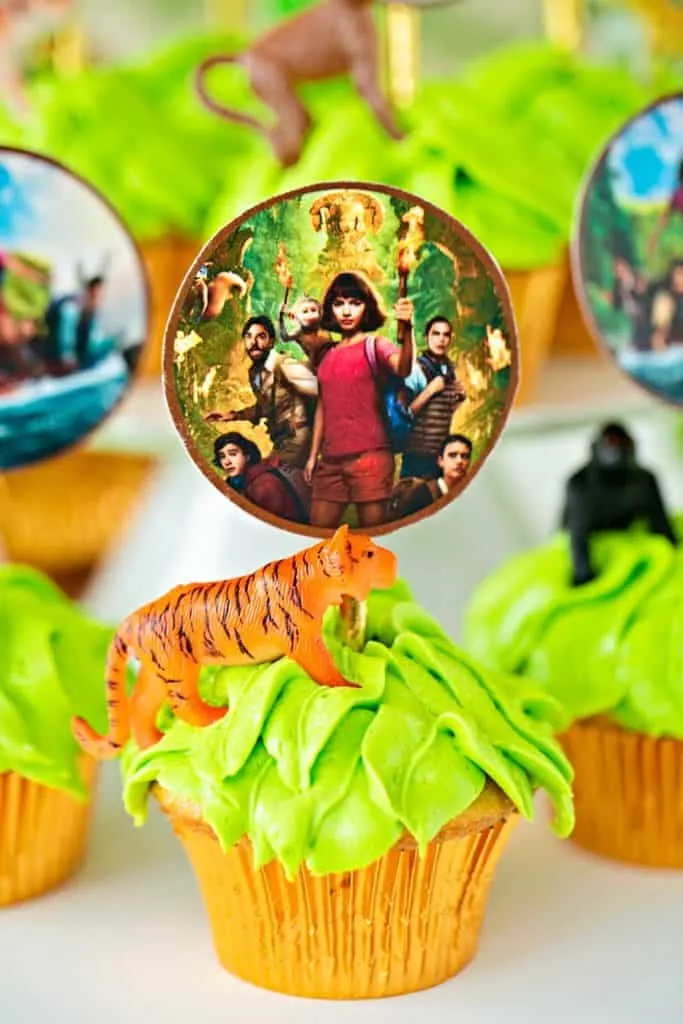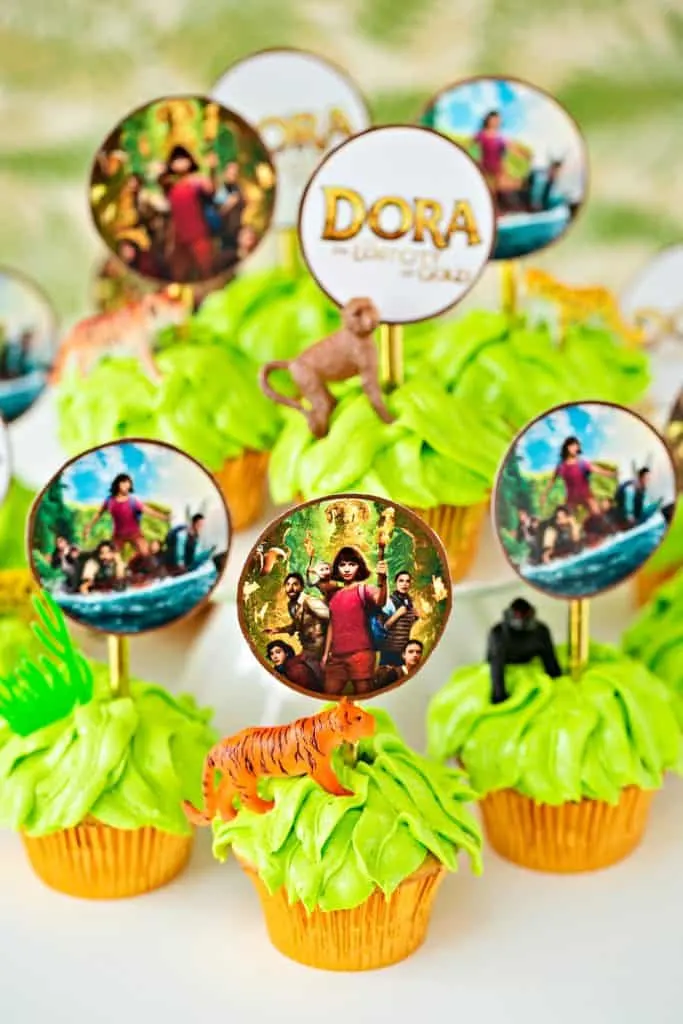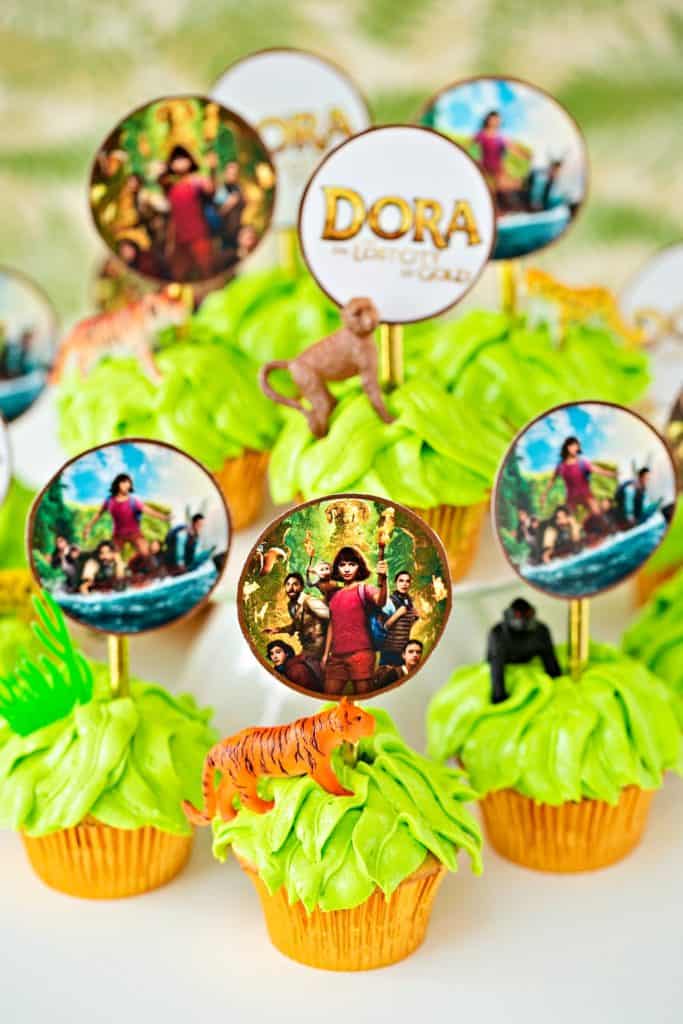 Life Lessons Learned from Dora
Our children have grown up watching Dora and learning from her. In fact, Dora does an amazing job at teaching several life lessons that children can take and use, even as they get older!
In our house, we are a bit protective of the outside influence of TV shows and characters, but I know with confidence that Dora is truly a great family-friendly show. Here are just a few of the life lessons that Dora and Boots have instilled in the minds of our children: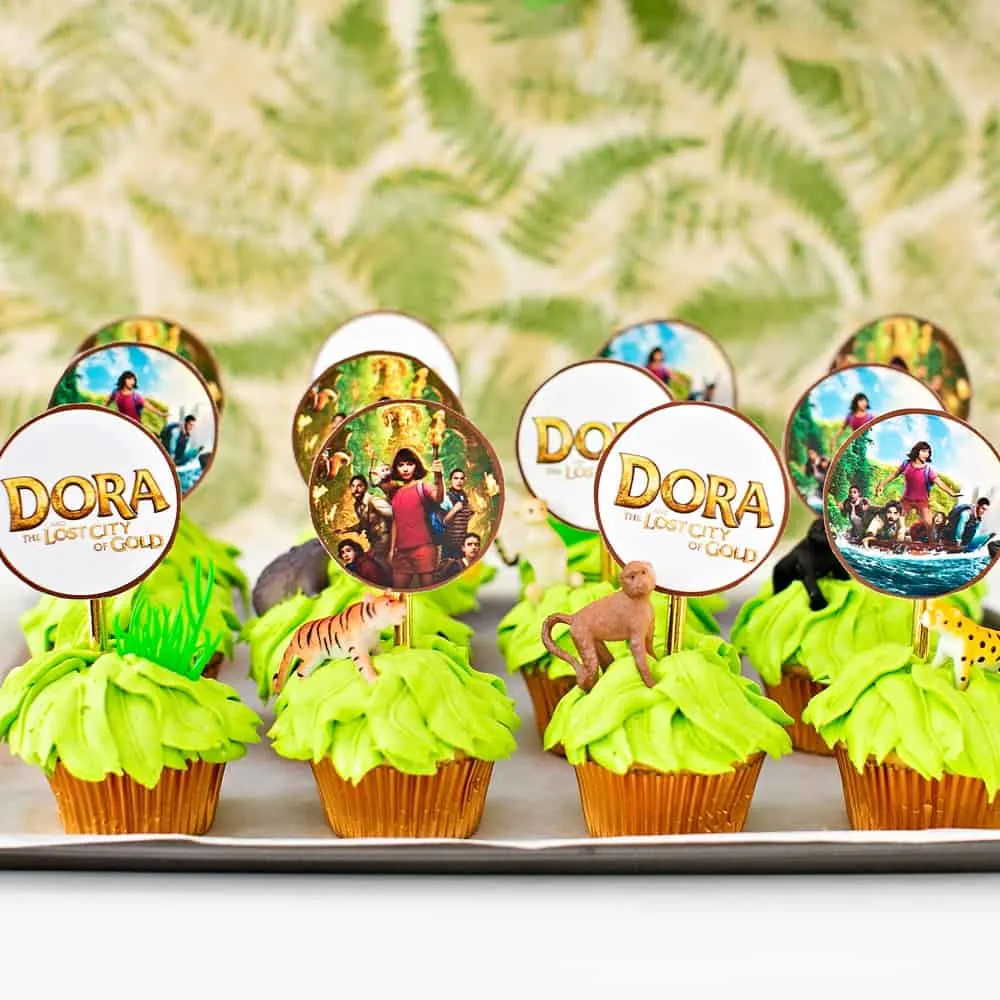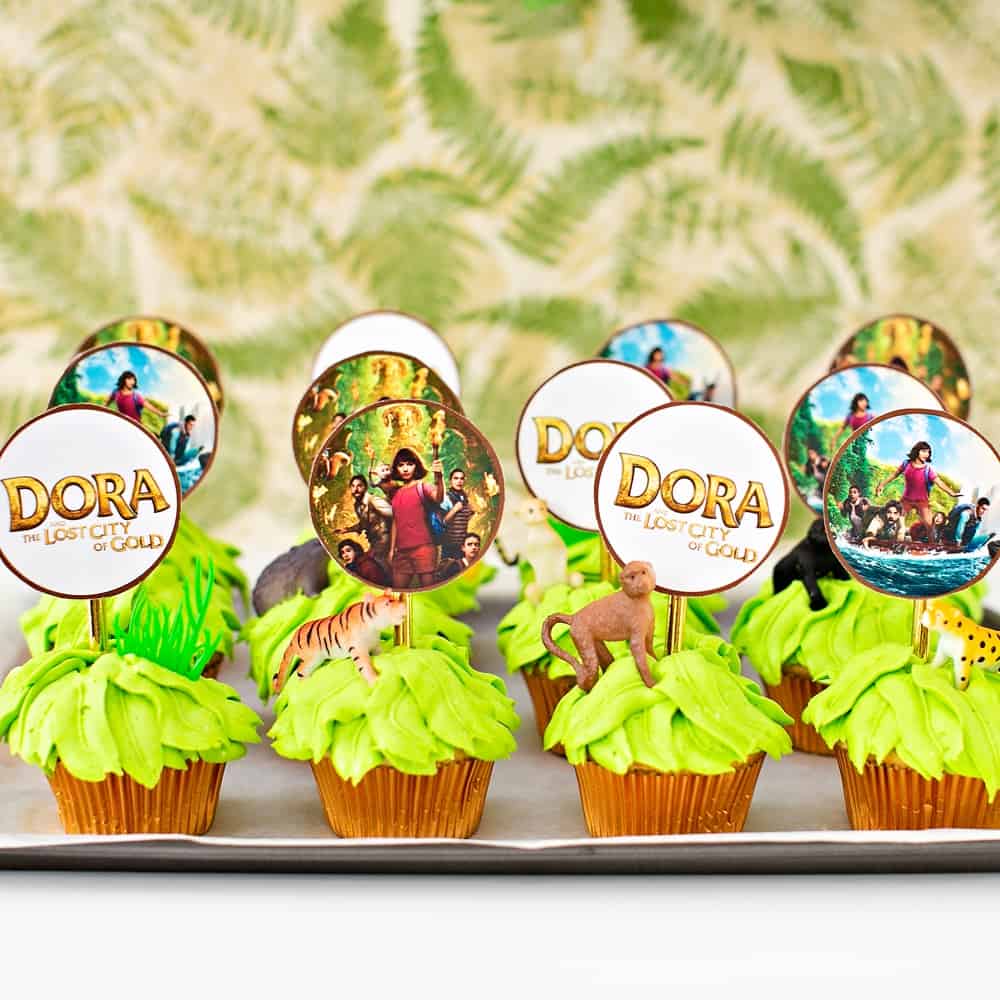 Dora teaches children to overcome
It never fails that Dora and Boots need to find a way to overcome obstacles and situations and every single time, they get it done. I love that kids have that "can do" attitude as an example to follow.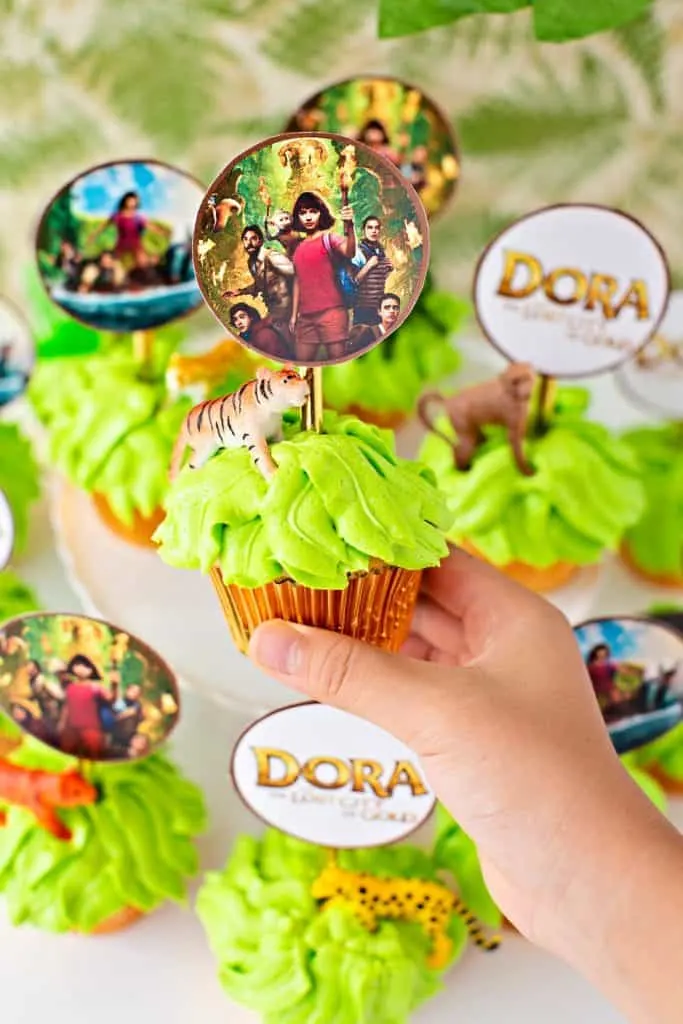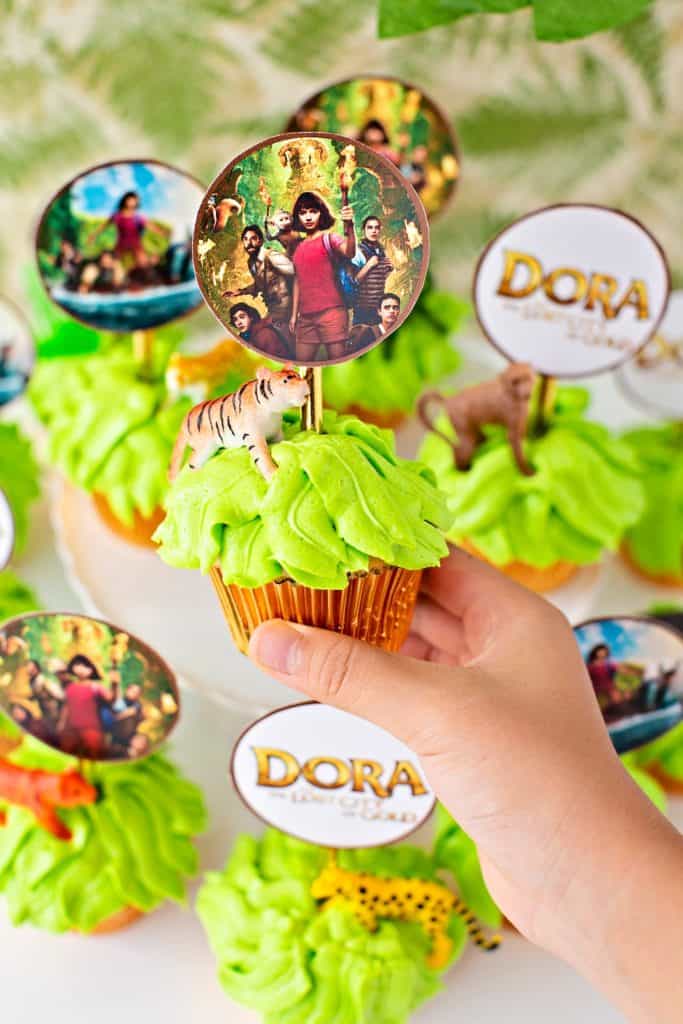 Dora and Boots prove that teamwork is best
Are there times when Dora could solve and explore on her own? Absolutely, but why do it alone when you can do so with a trusted teammate? Every time we watch Dora, teamwork is always front and center.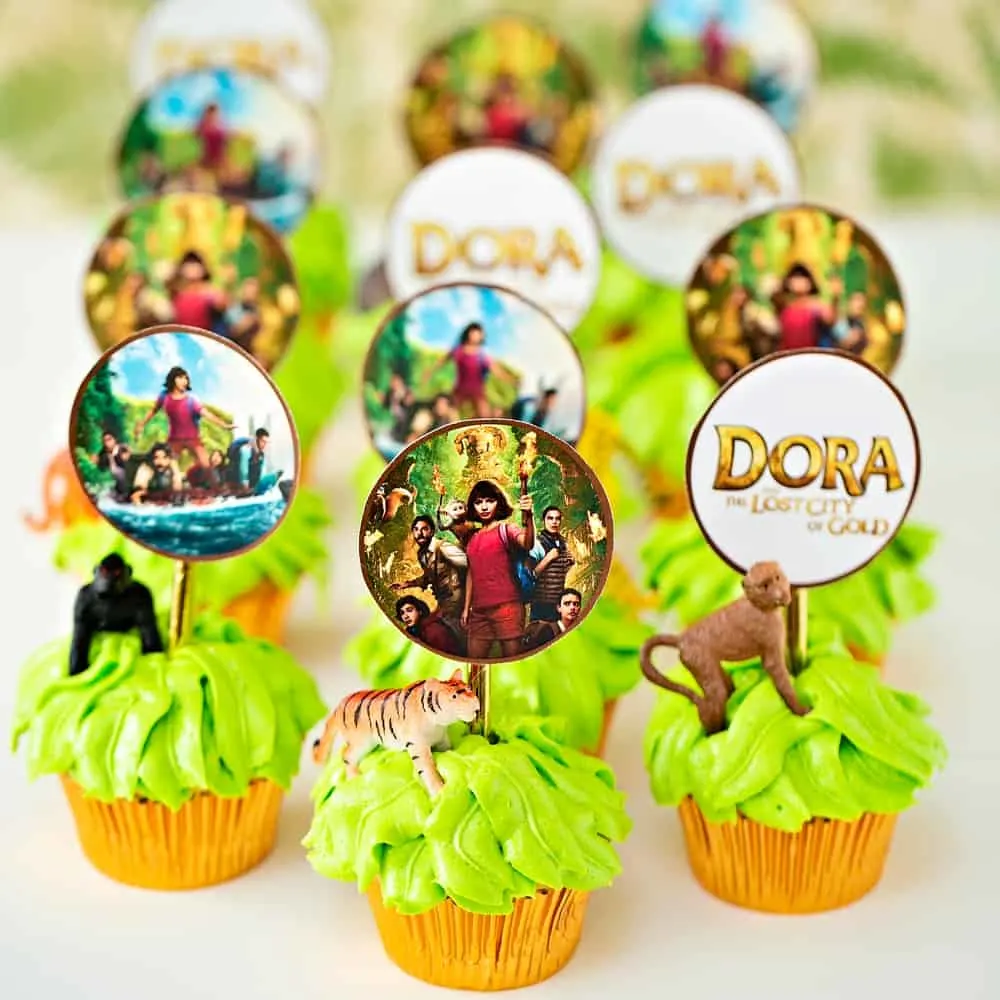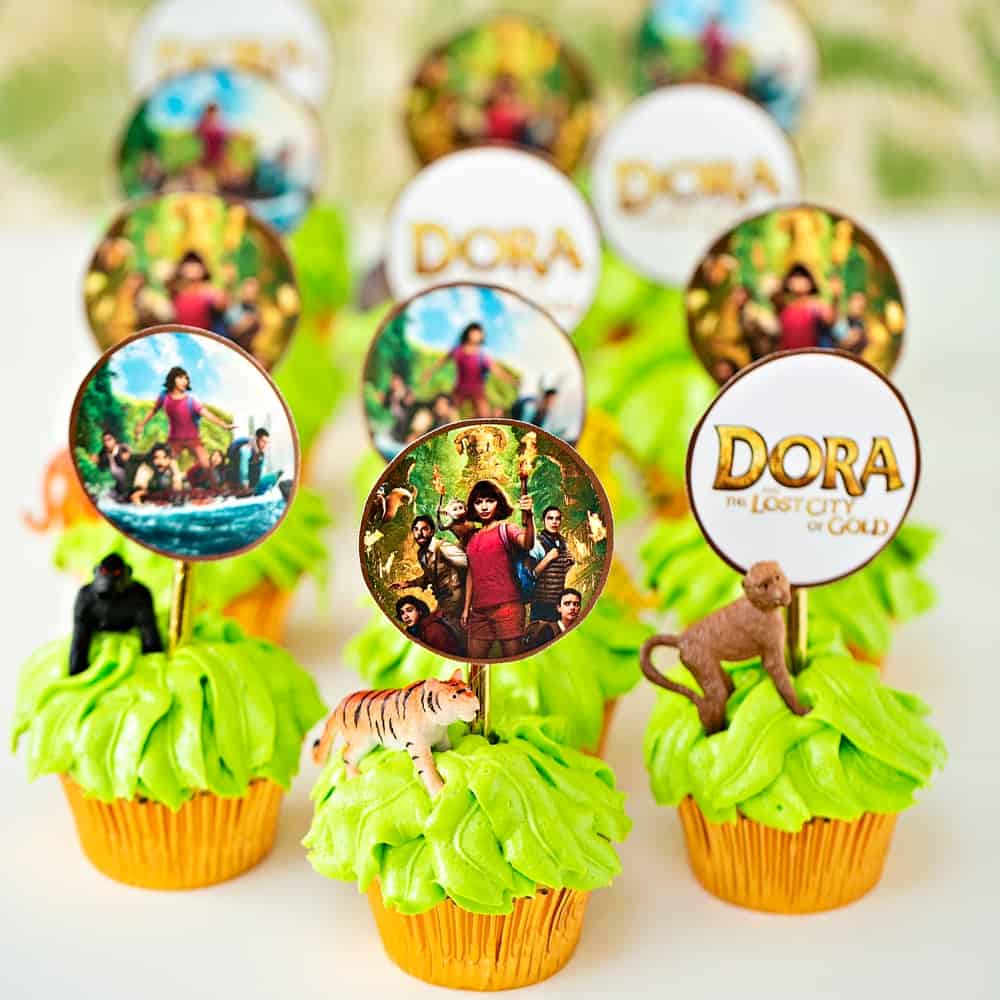 Staying positive has positive results
What I love most about Dora is that she never falters in her positive attitude. She doesn't give up, pout or throw tantrums and to me, this is a great life lesson and example for kids to see.
Quite honestly, Dora is refreshing to watch as an adult as well. I often find myself cheering her and Boots on and wondering just how they're going to overcome the hiccups in their latest adventure. The kids and I enjoy encouraging them on to victory every single time.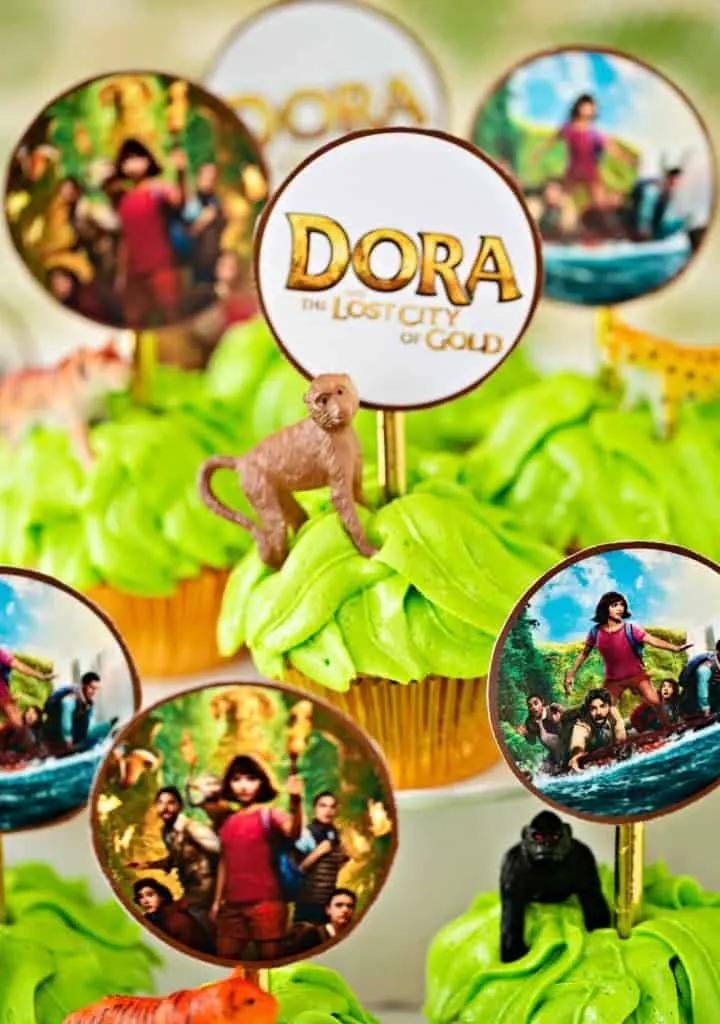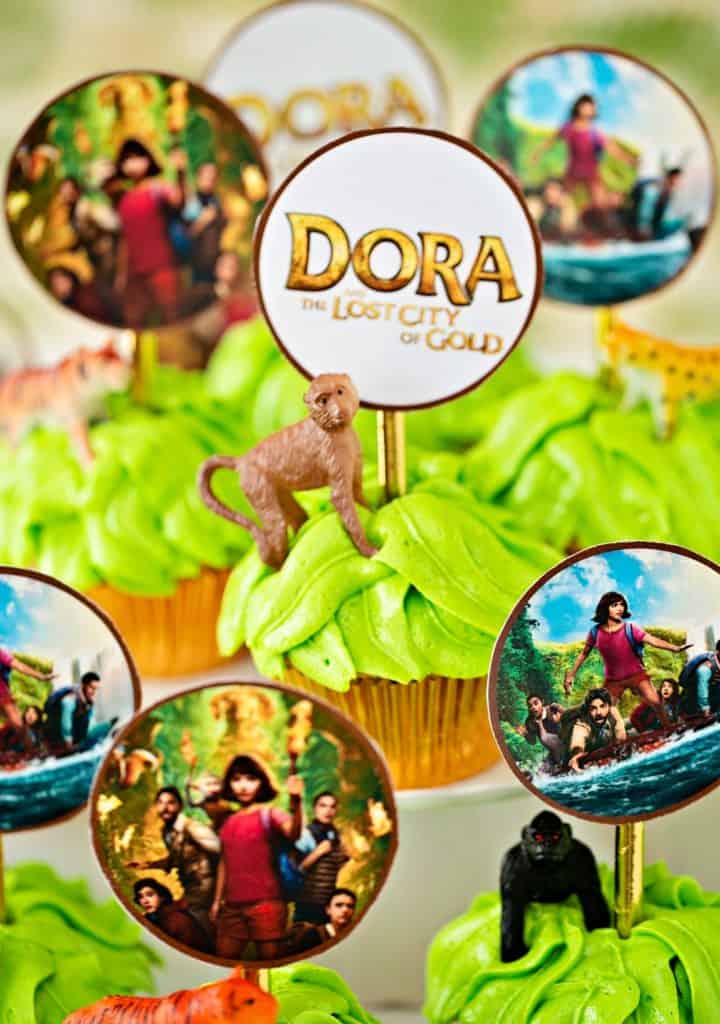 Jungle Themed Cupcakes – The Perfect Dora Treat
Since we like to combine learning and fun in our house, it only makes sense that we create delicious homemade cupcakes to go along with our excitement for Dora and the Lost City of Gold coming out!
Since most of her adventures happen in the jungle, we decided to create jungle themed cupcakes! These would be great to bake and have waiting as a snack after you watch the movie in theaters.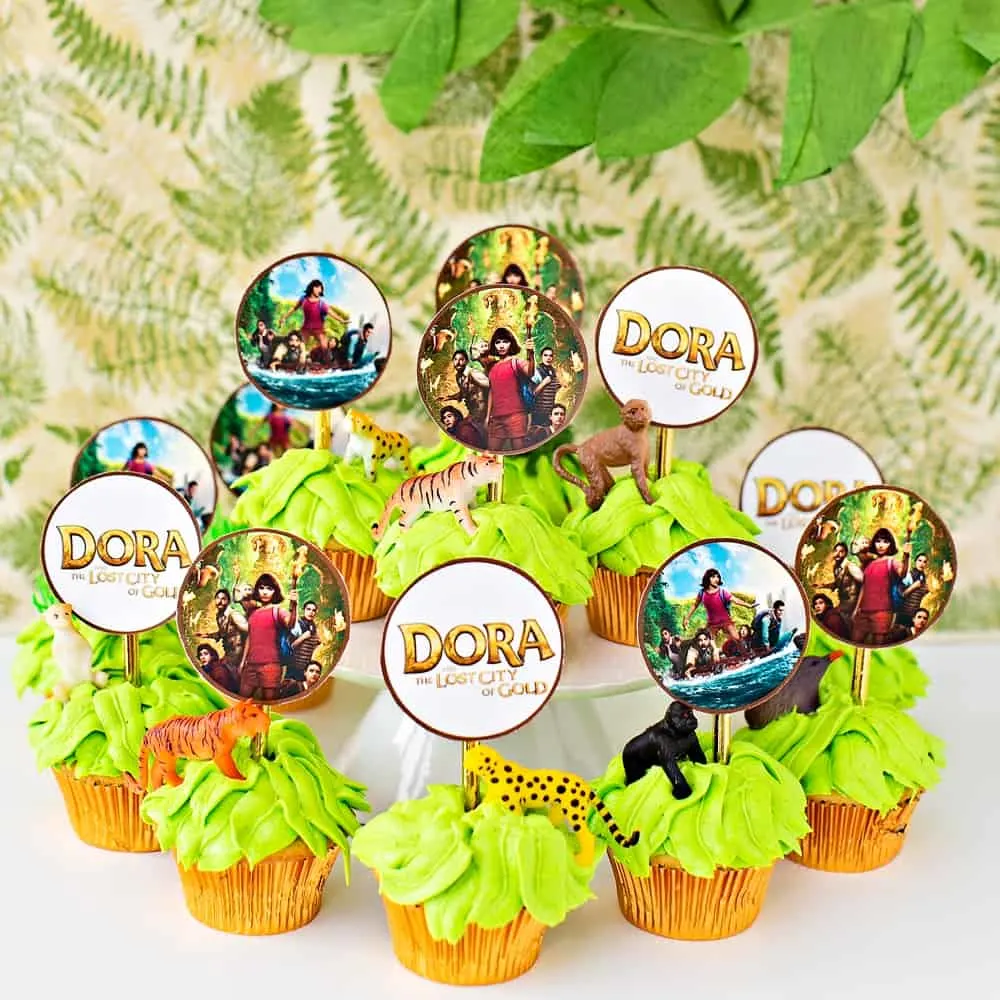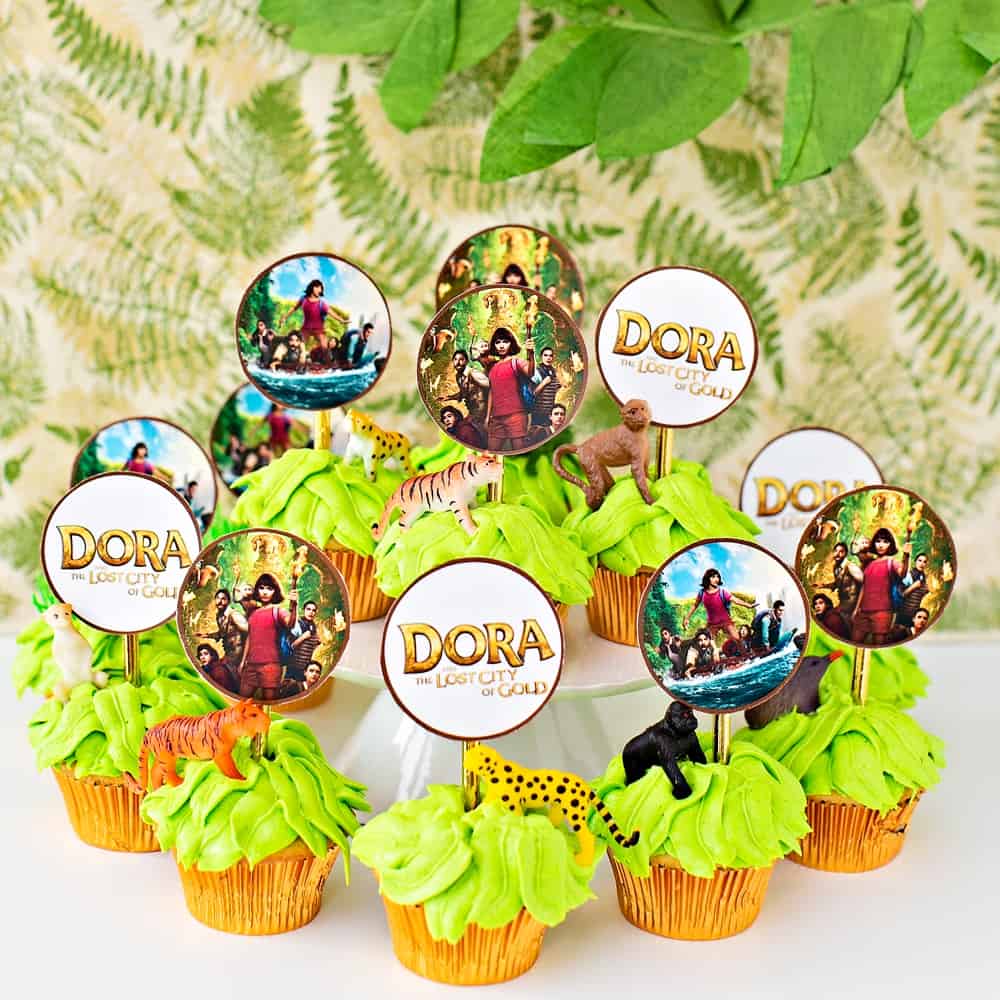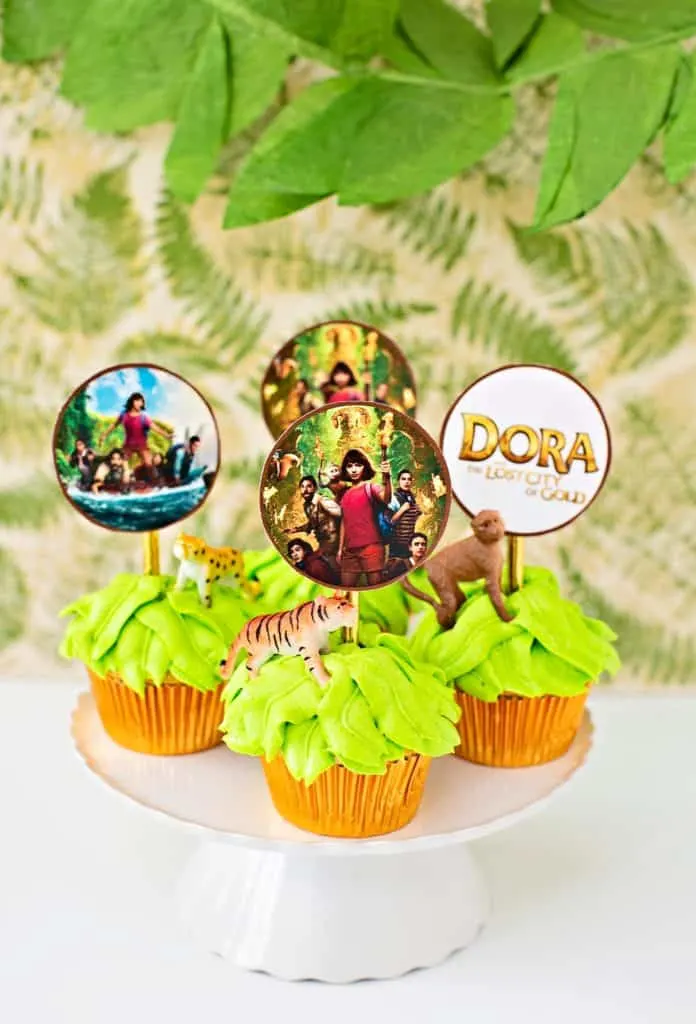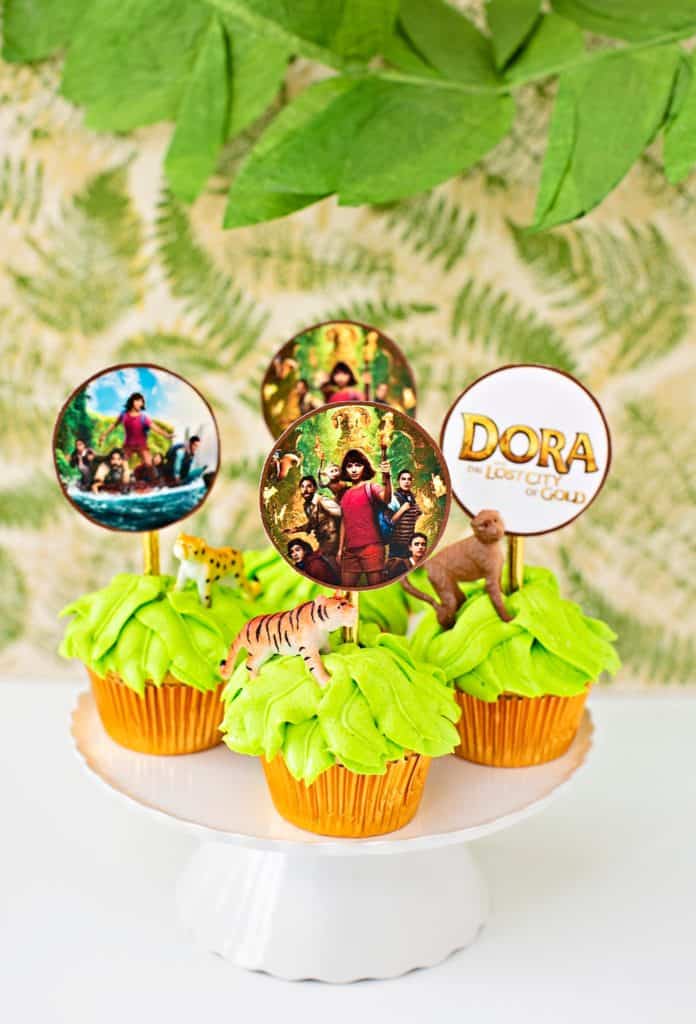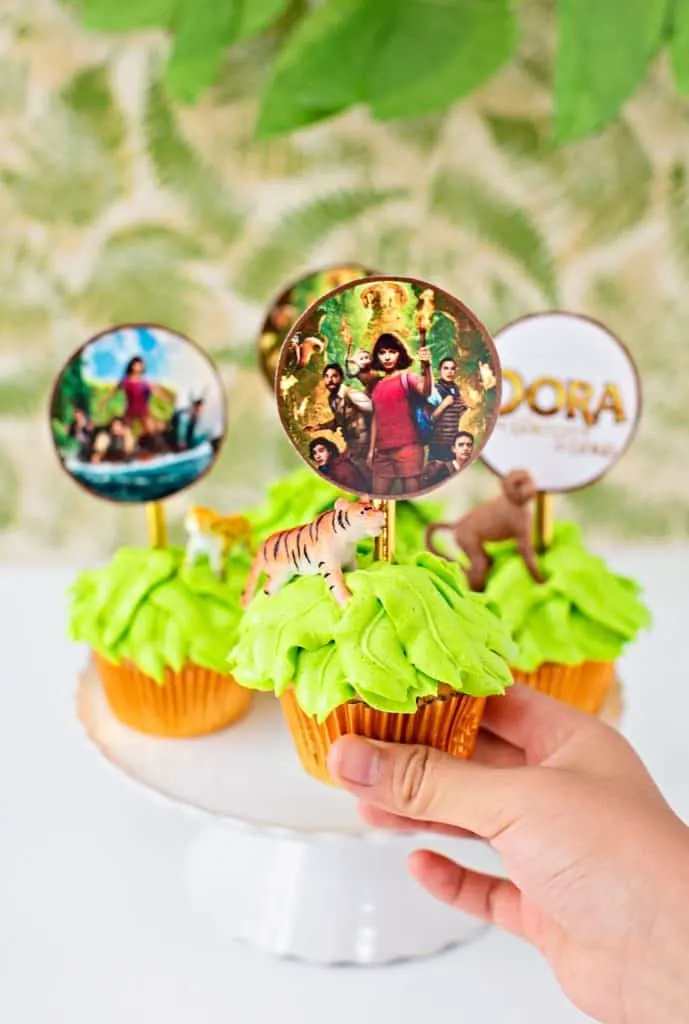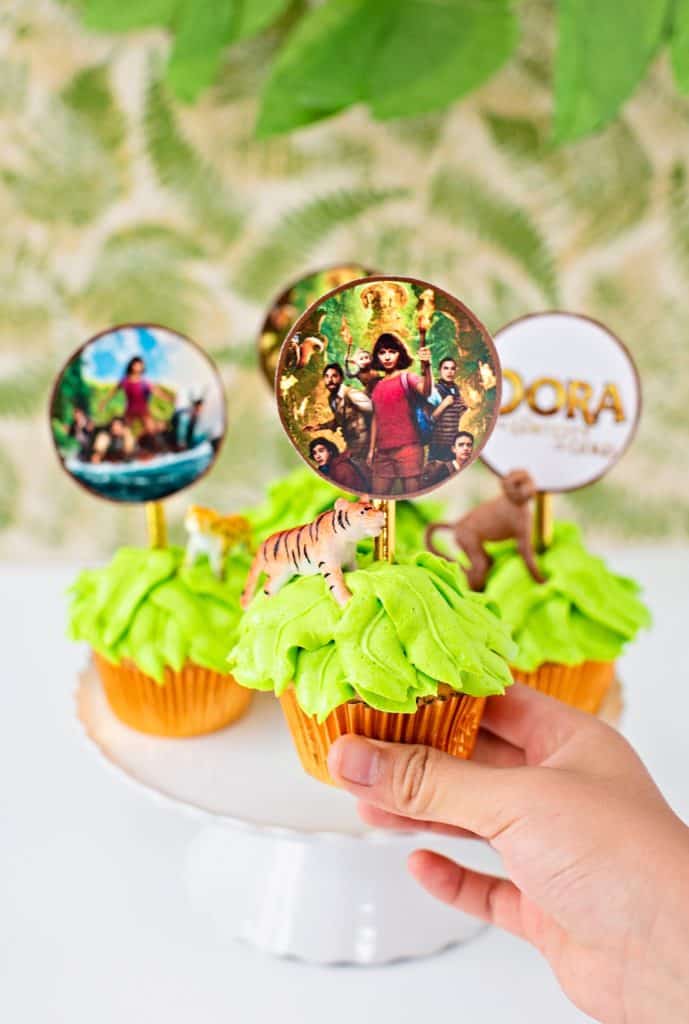 Make certain to create them together with the kids so that they have a helping hand, too. (Plus, you can use this to talk about how you're working together just like Dora and Boots!)
Rest assured, if you're not a seasoned baker, these jungle cupcakes aren't as difficult as they look! We never piped jungle leaves before on cupcakes and so are sharing all the tips and tricks we learned!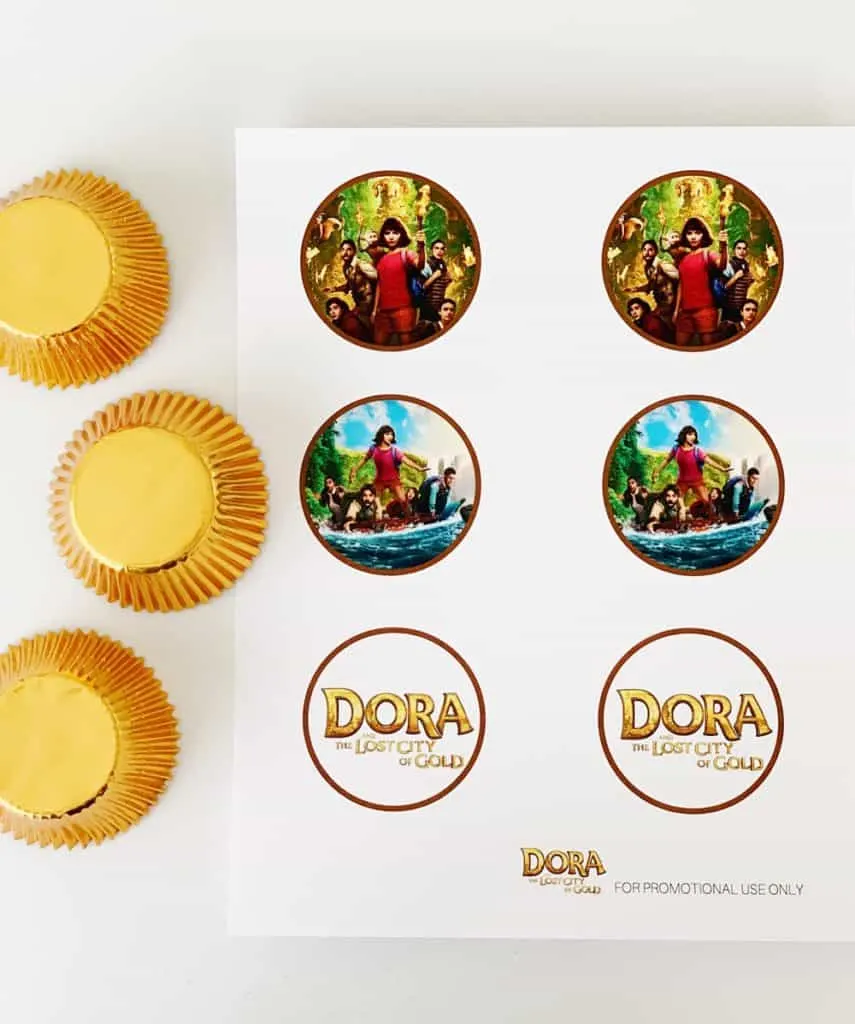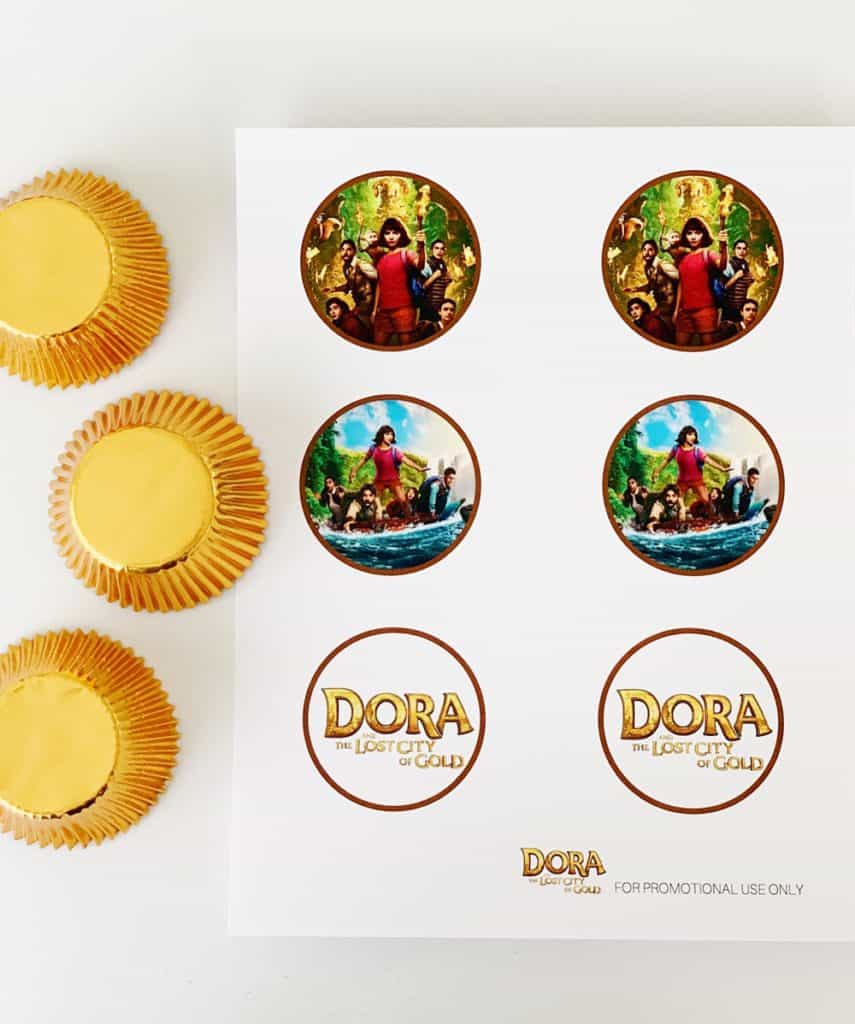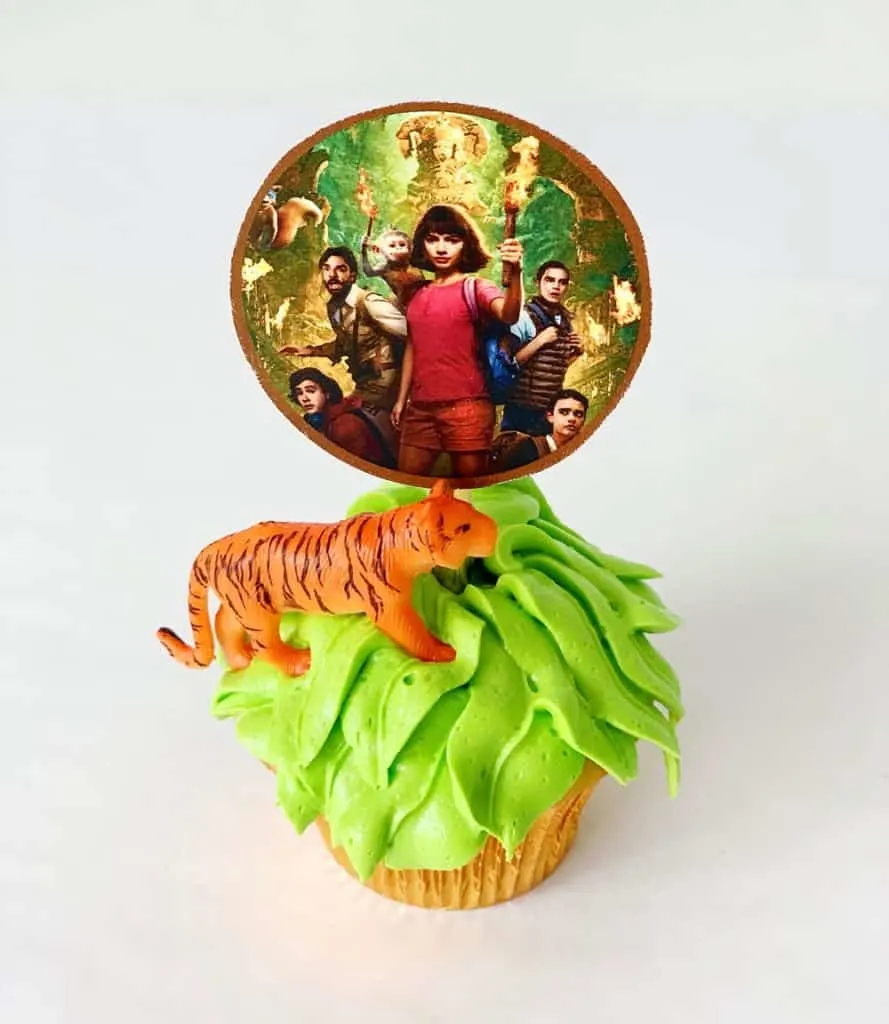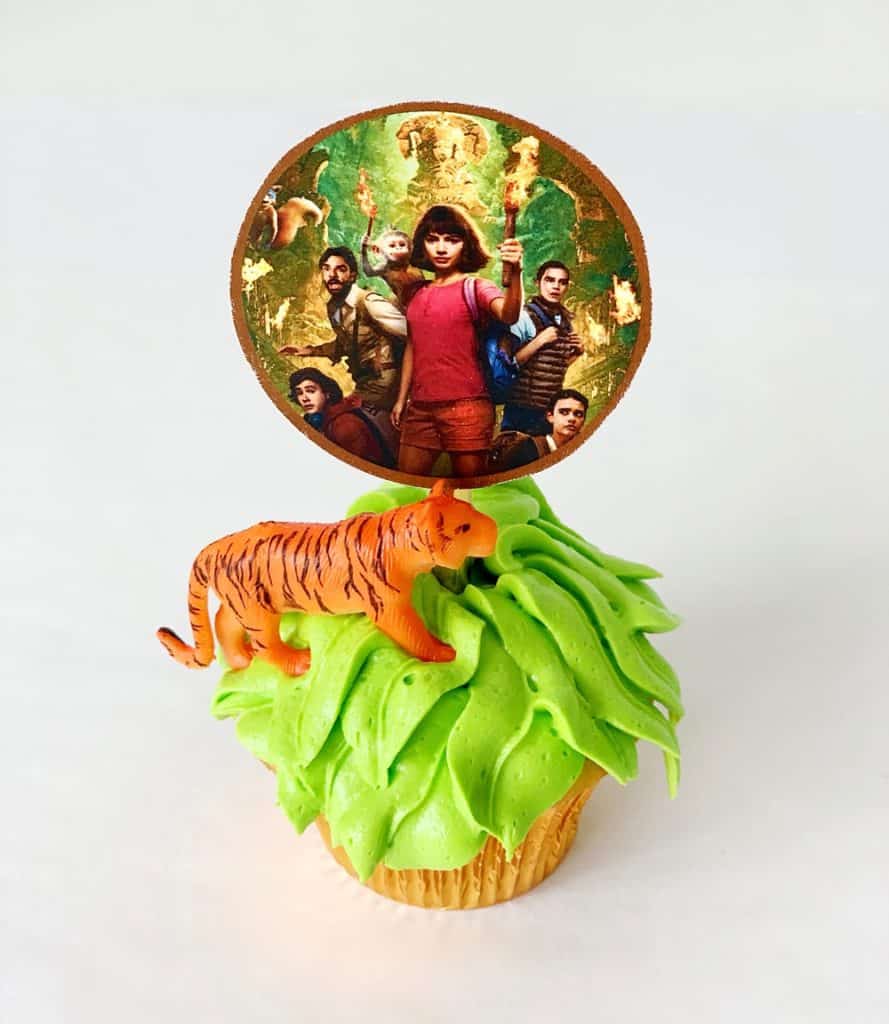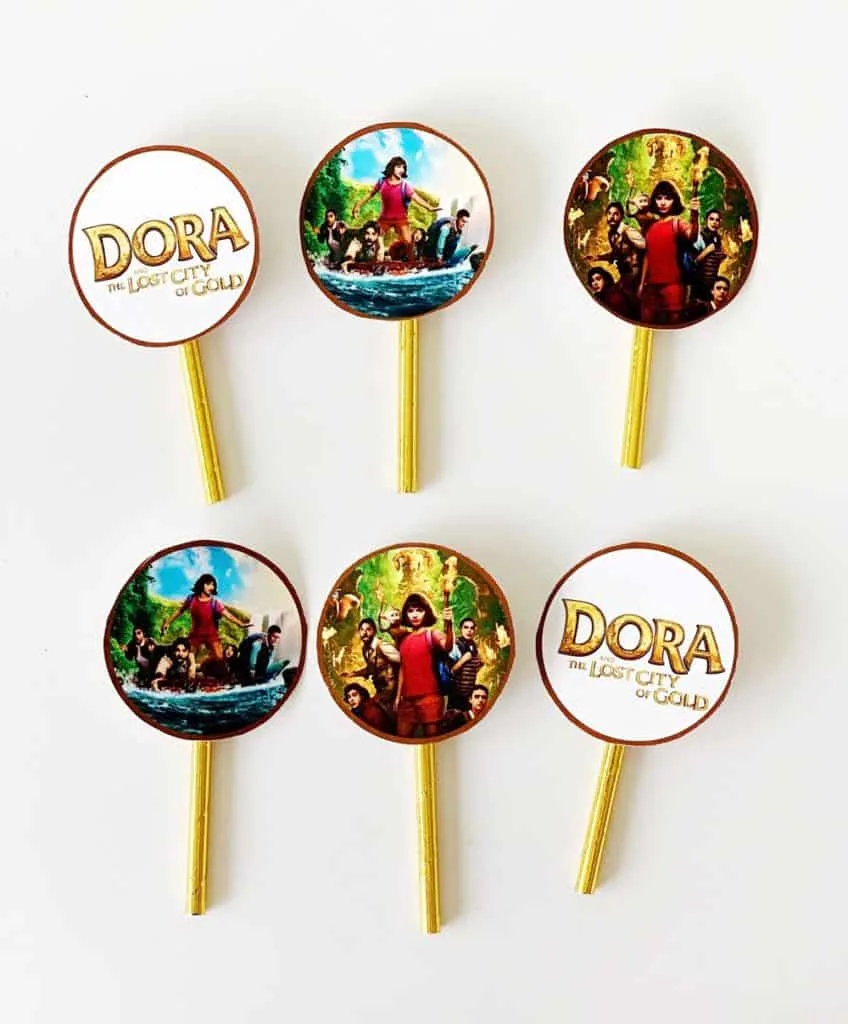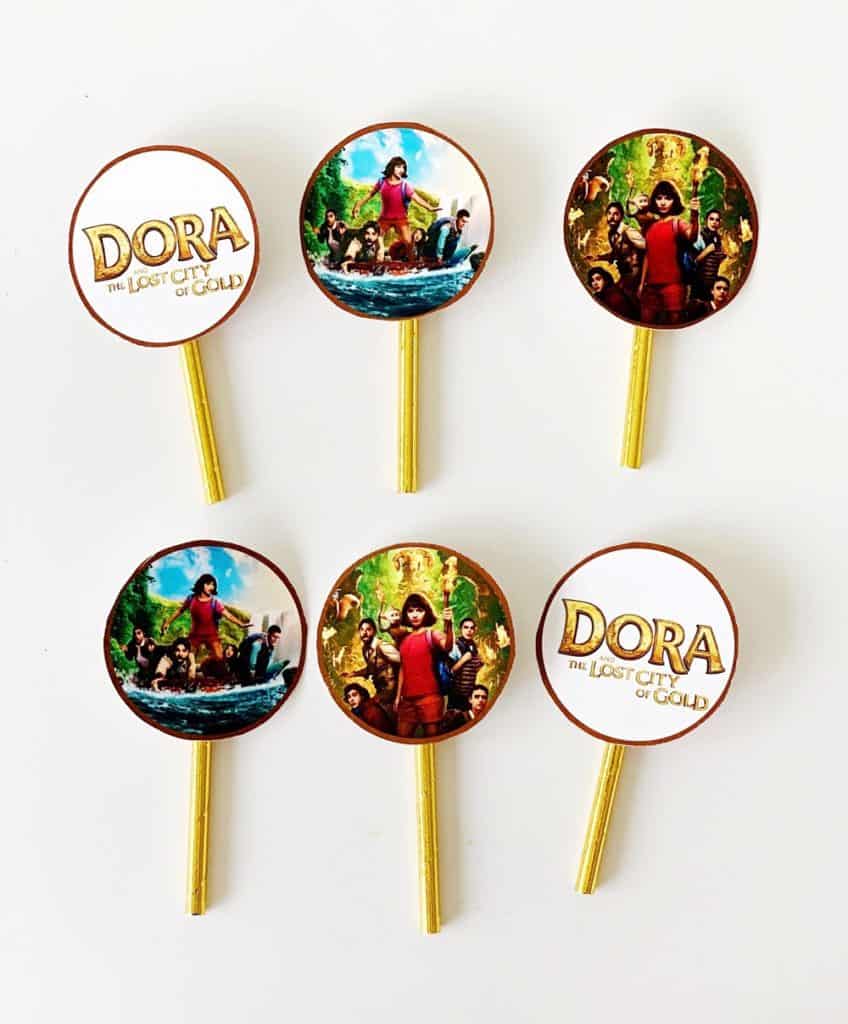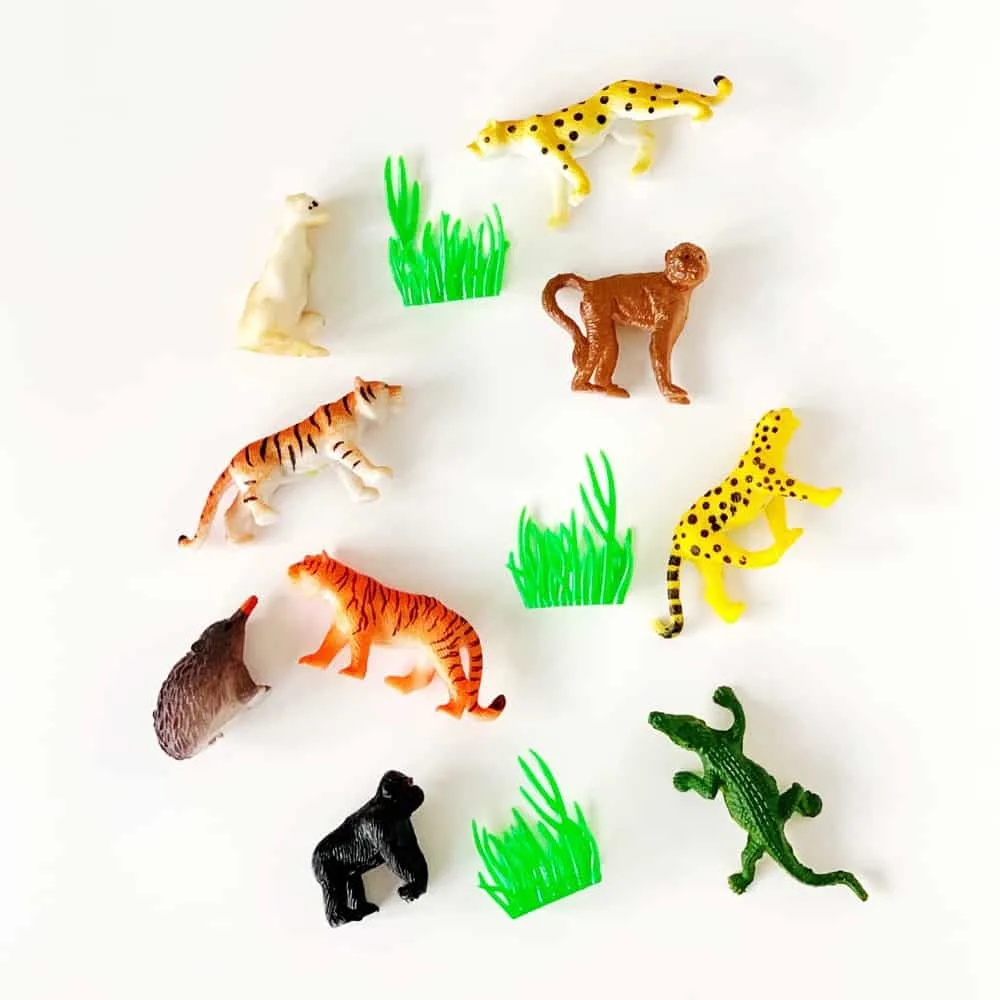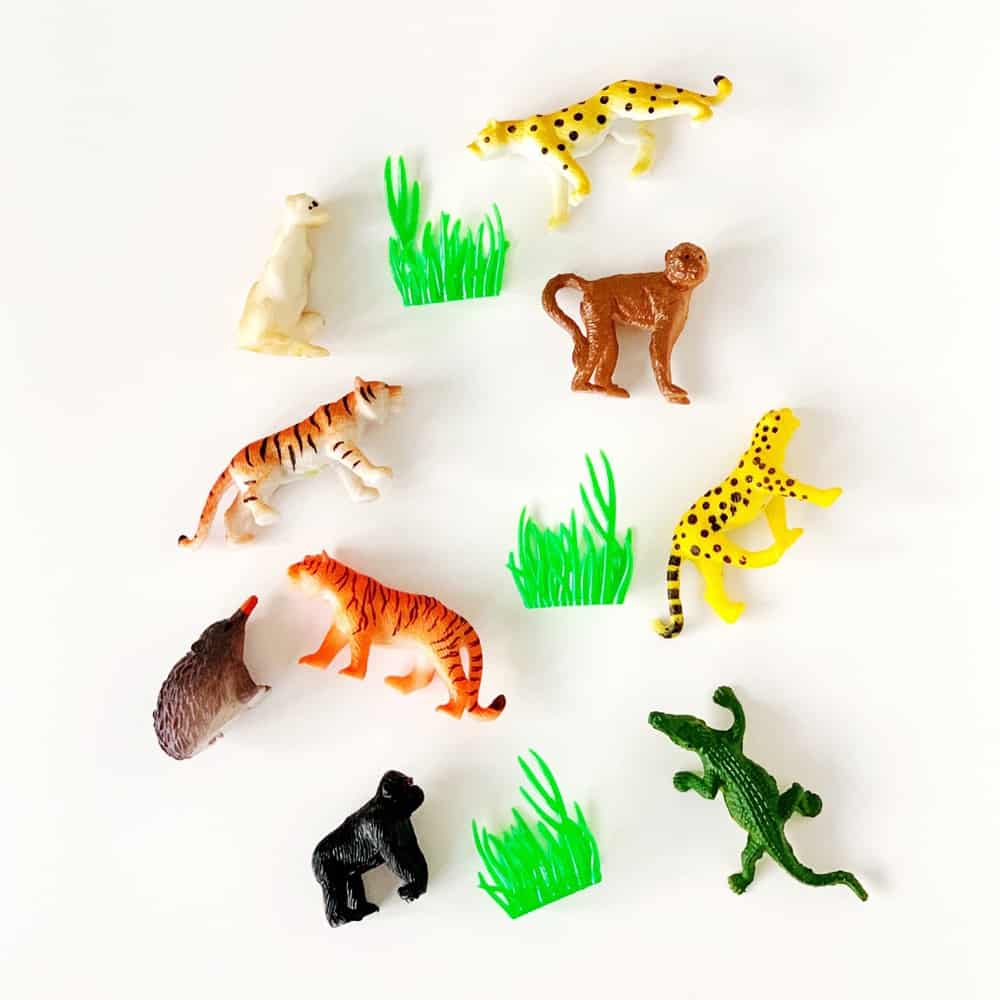 We also used a cake mix and ready-made frosting to make these jungle cupcakes even easier.
You don't need to be a seasoned decorator, we've provided a FREE printable cupcake topper template featuring dazzling Dora art from the movie.
Another easy decorating tip is to top your cupcakes with some jungle toy animal figurines for a 3D look which makes the art from this live action movie pop!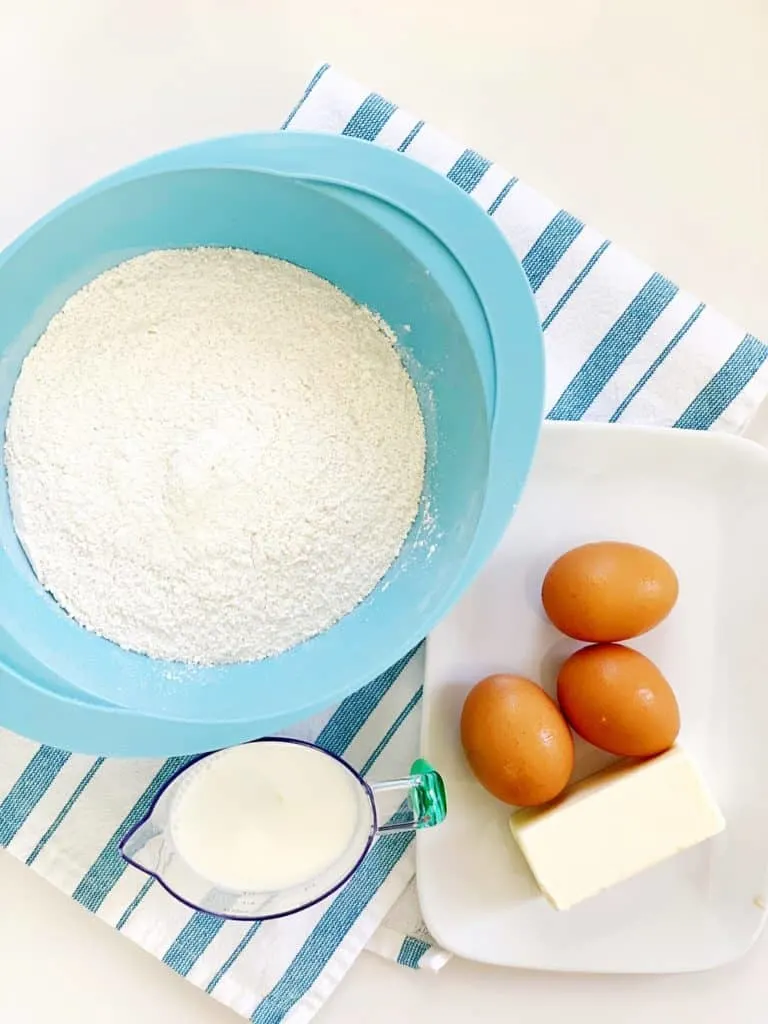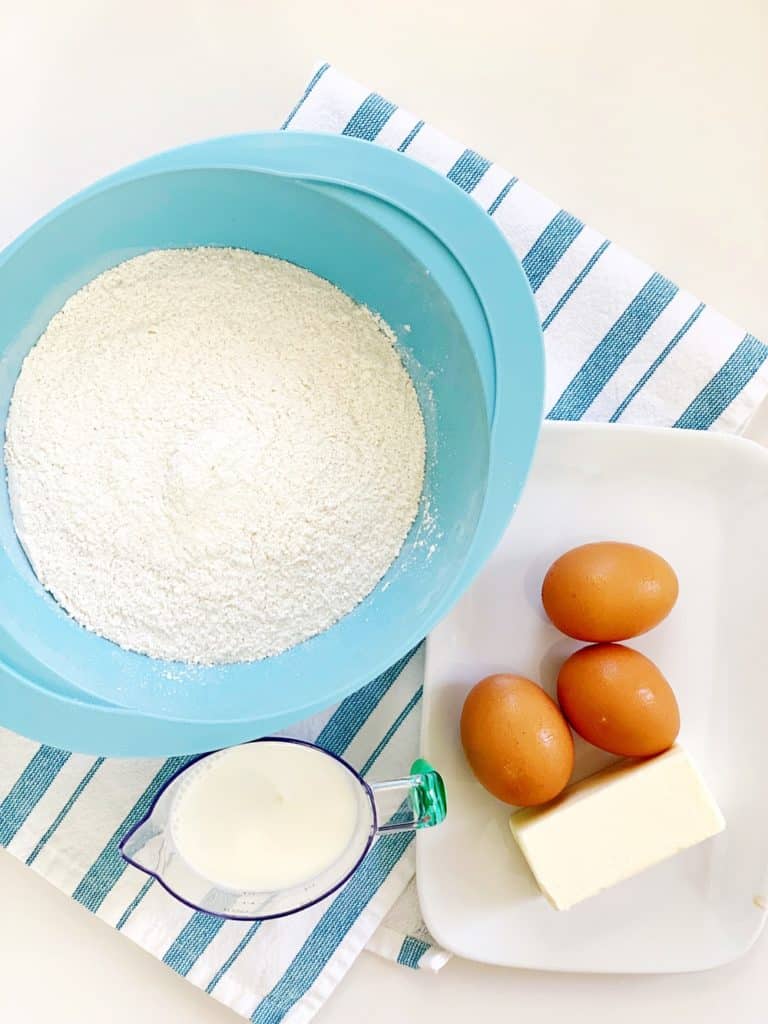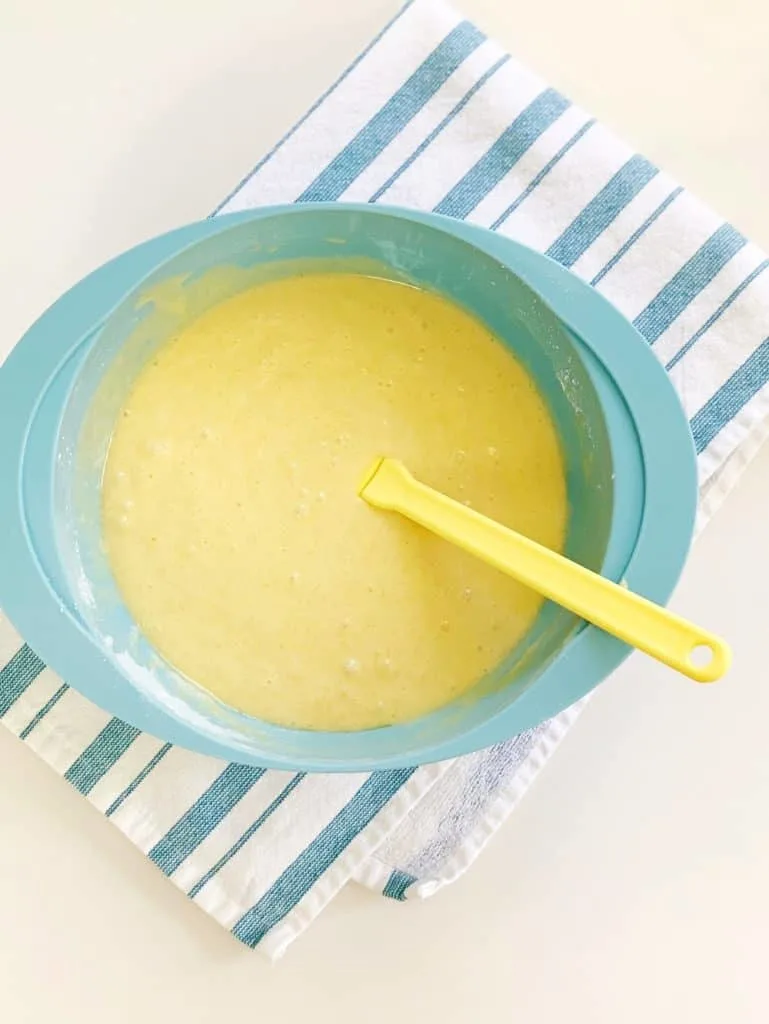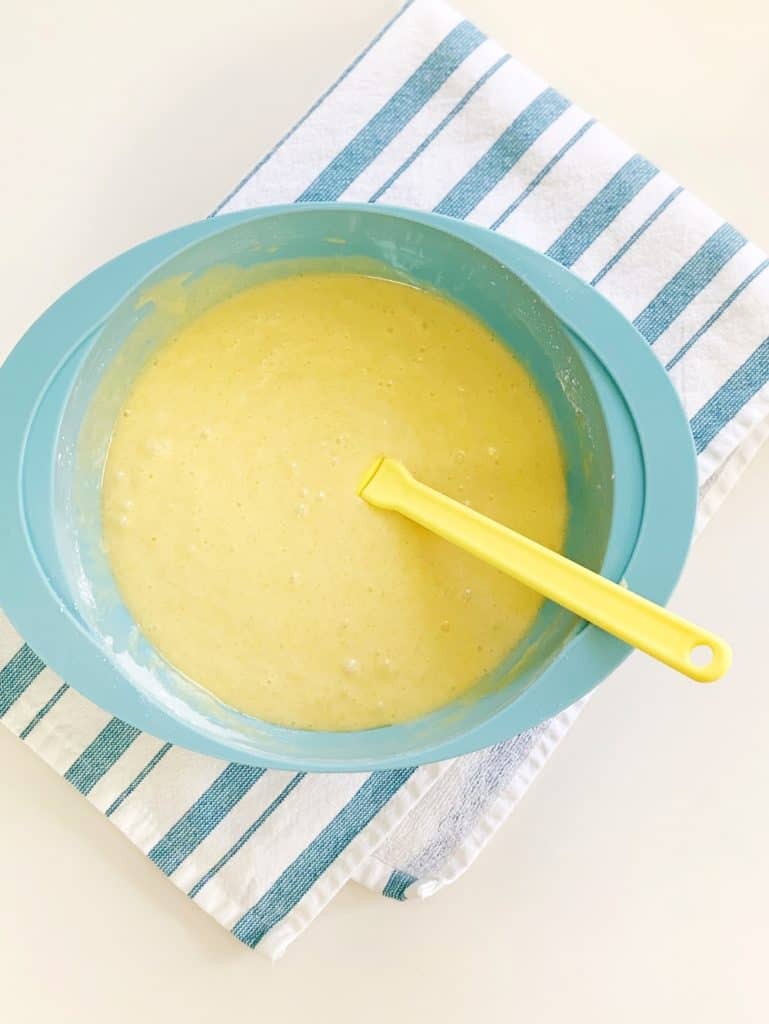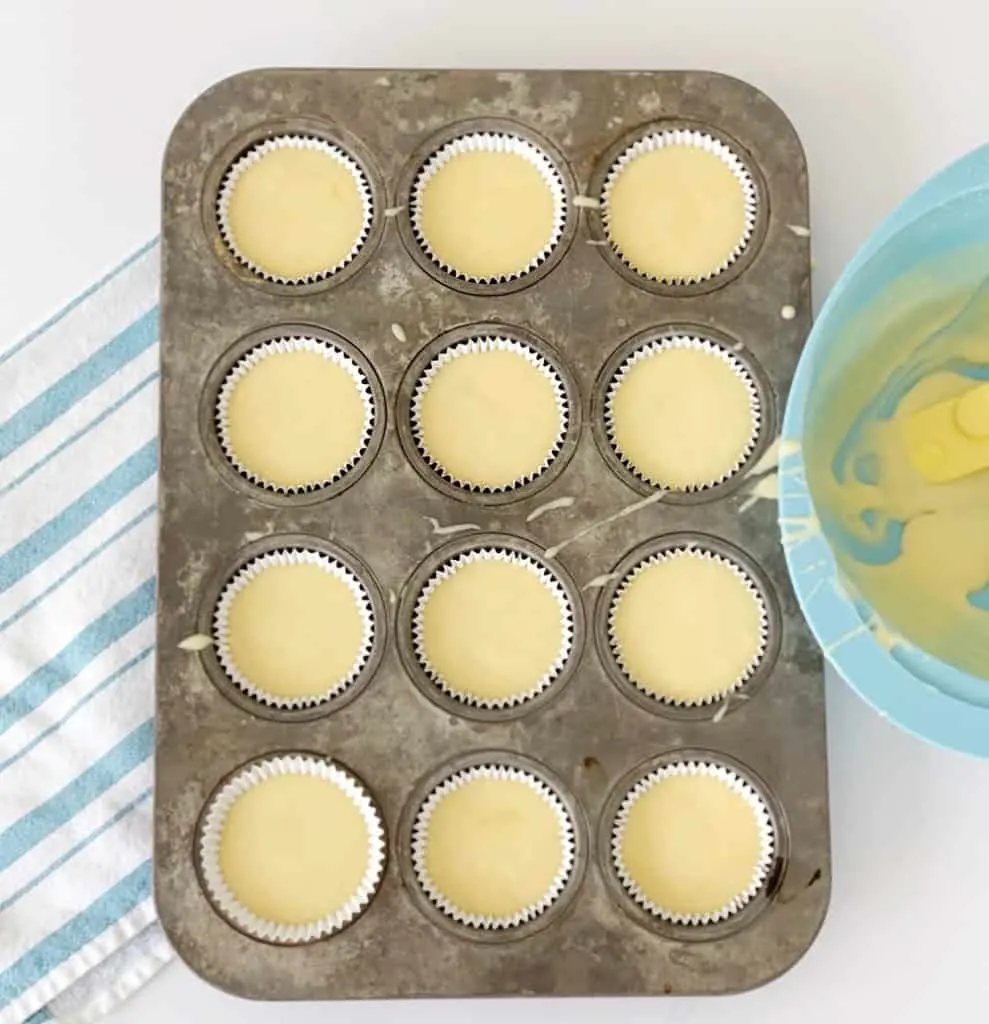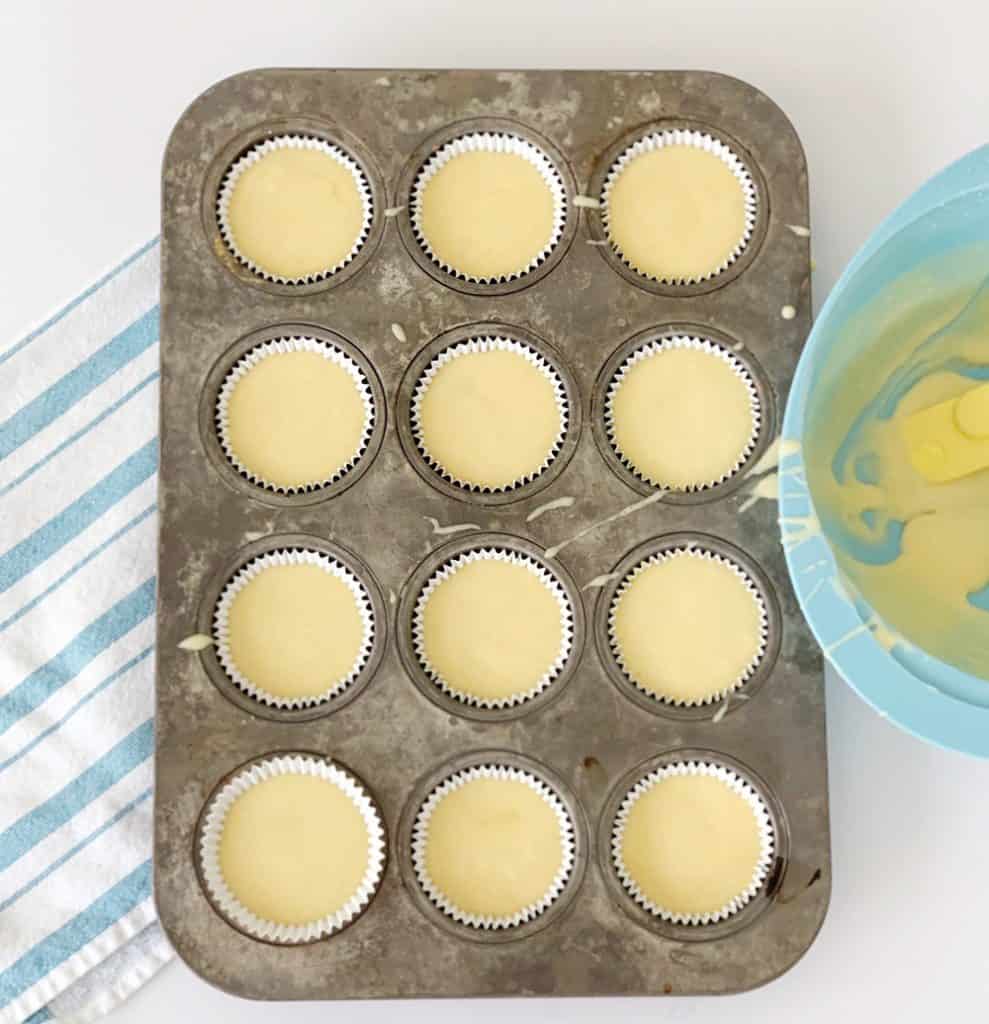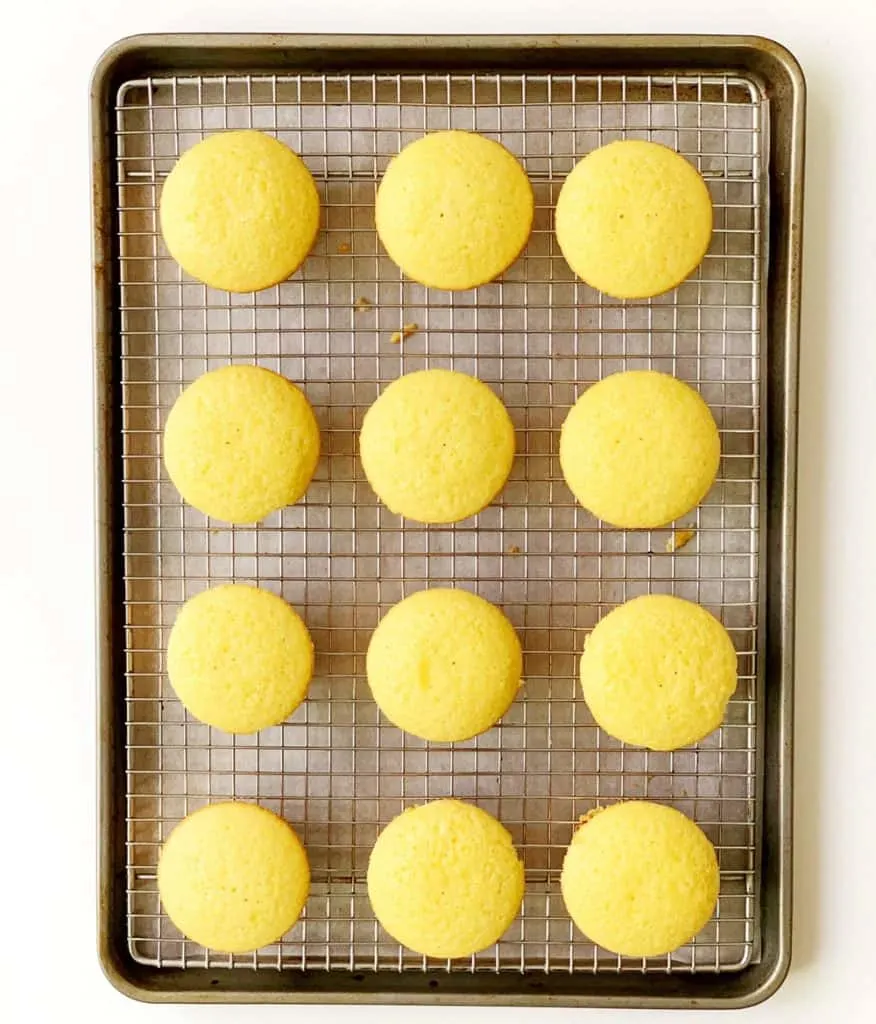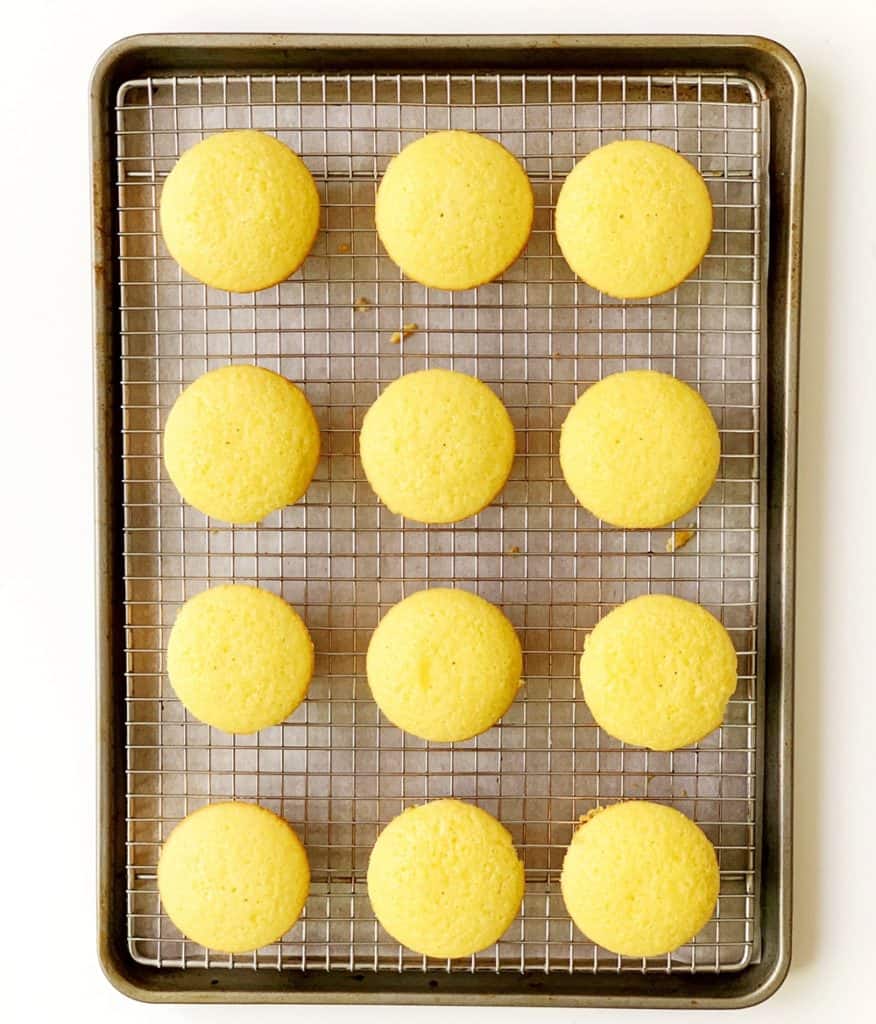 Jungle Themed Cupcakes – Ingredients:
1 Yellow or vanilla cake mix
2 Containers of vanilla frosting
Green food coloring
Cupcake Decorations:
Gold straws
Tape
Jungle toy animal figurines
Gold cupcake liners
Piping bag or zipper plastic bag
#70 Leaf piping tip
Parchment paper
Scissors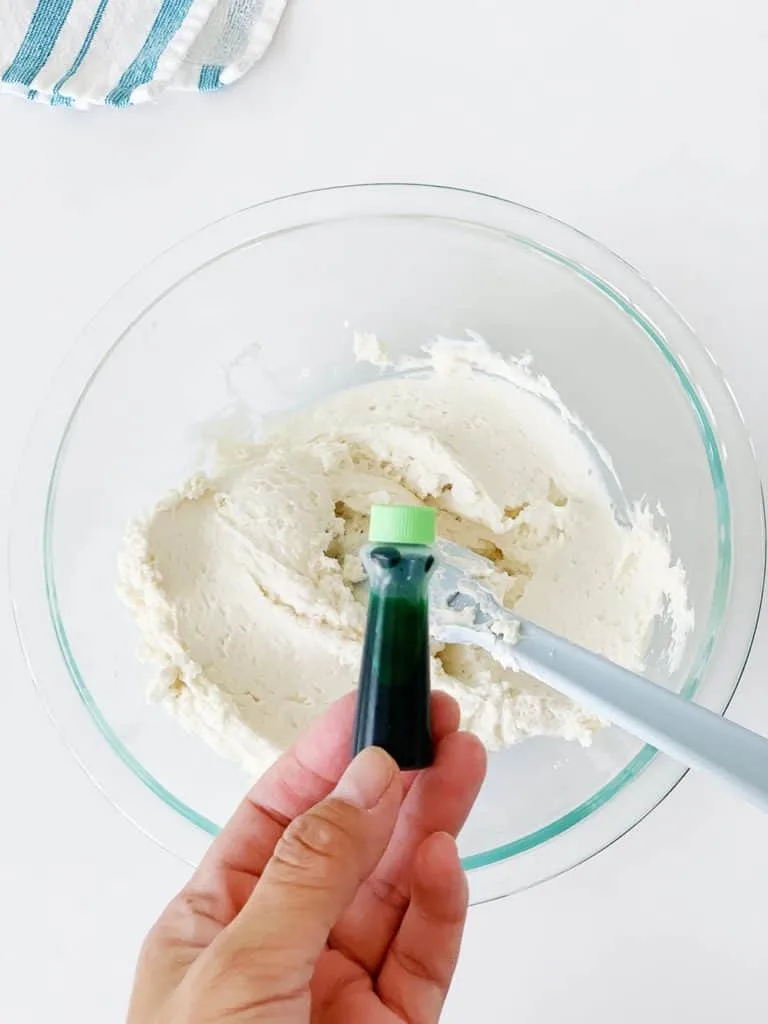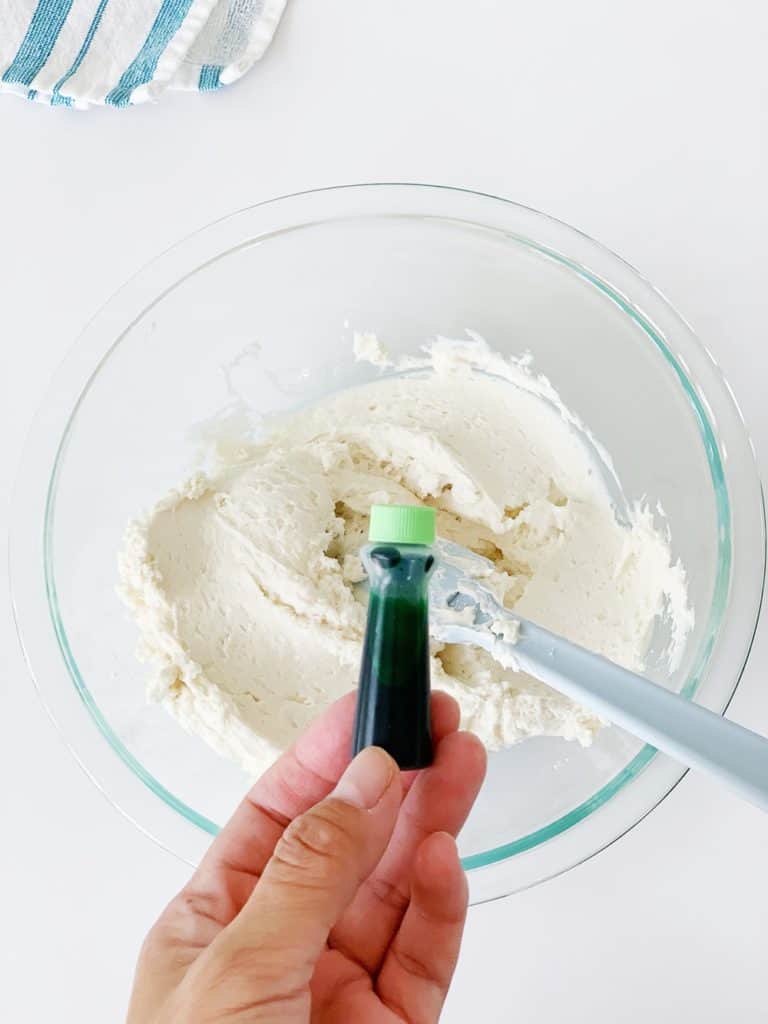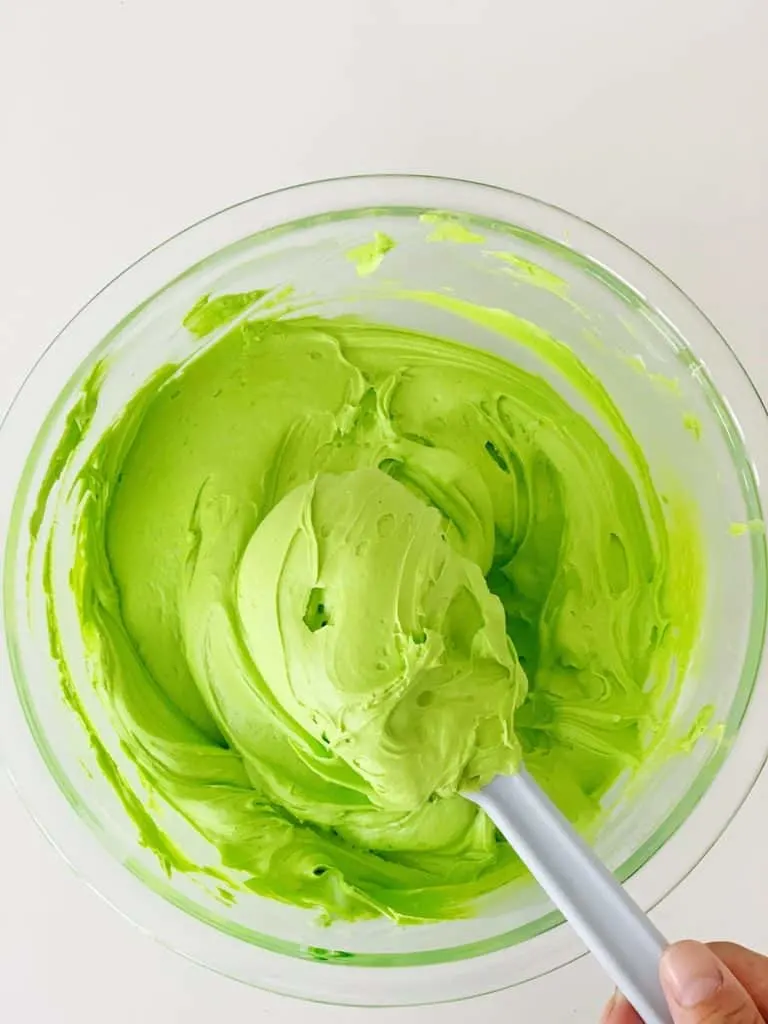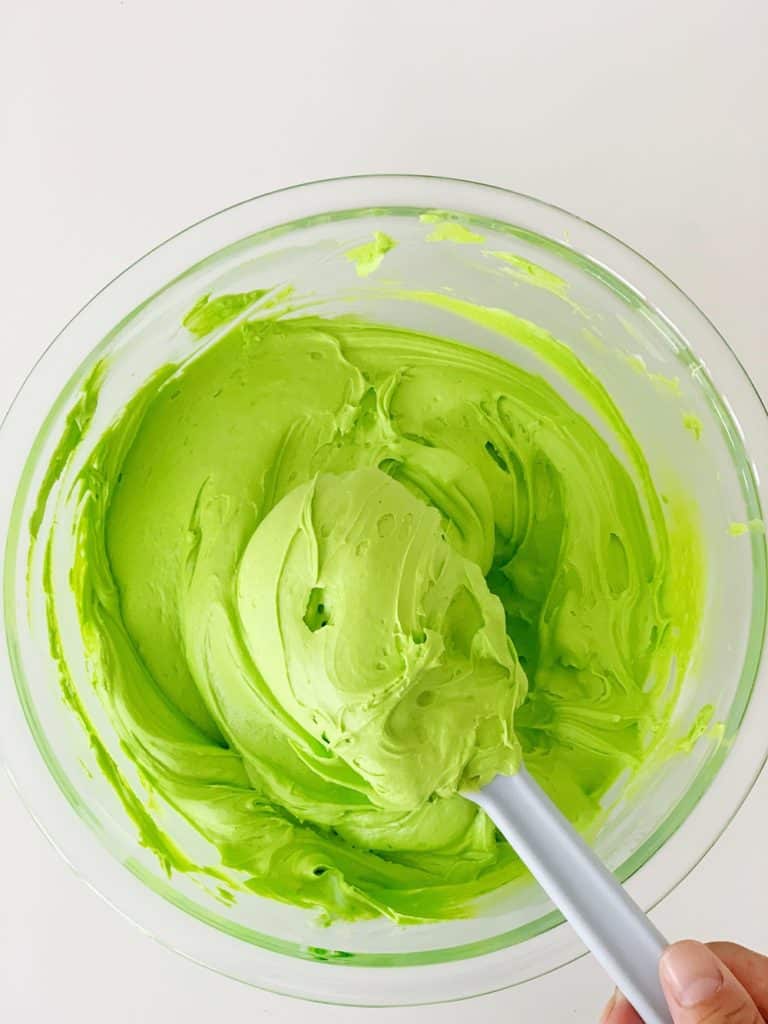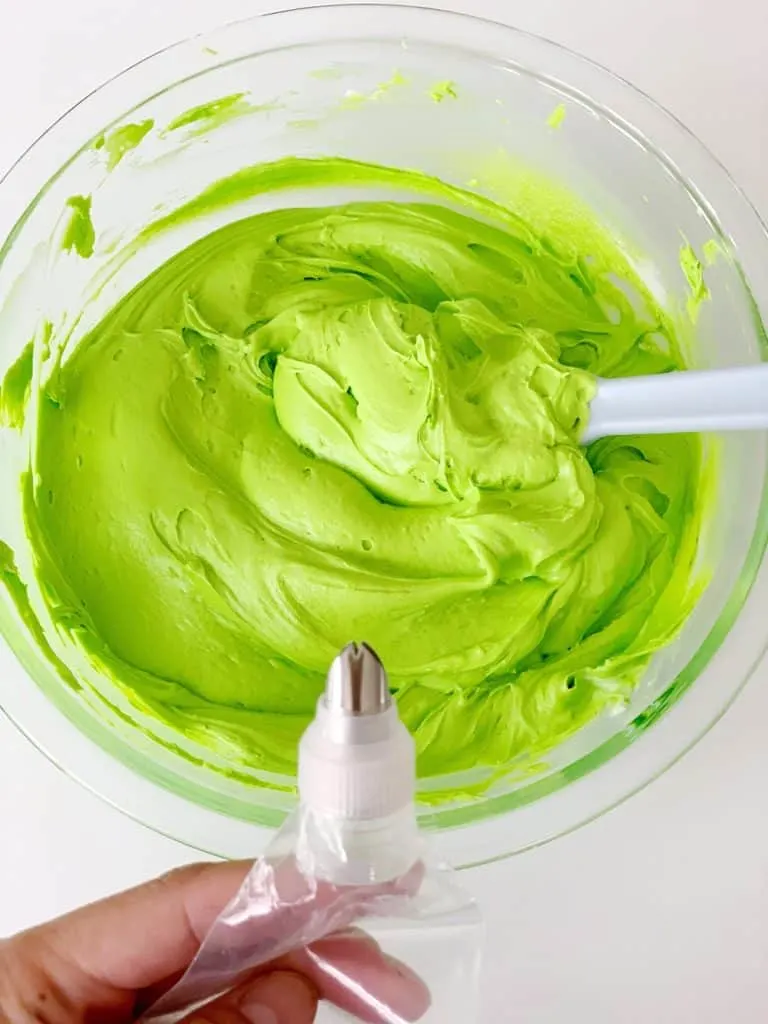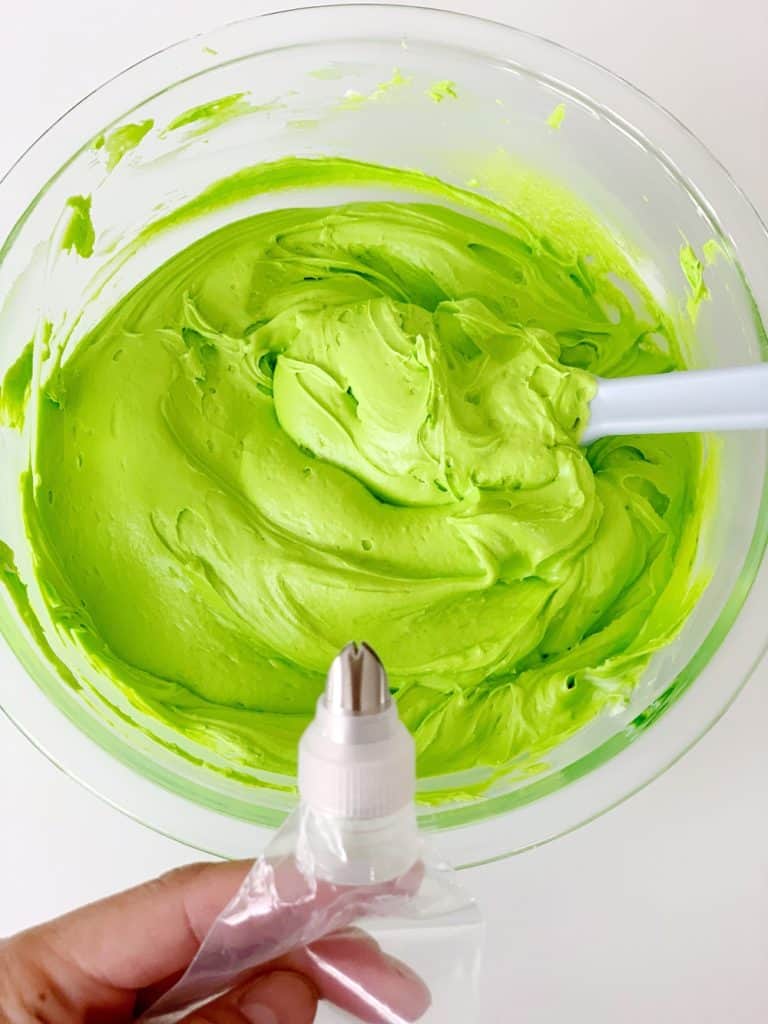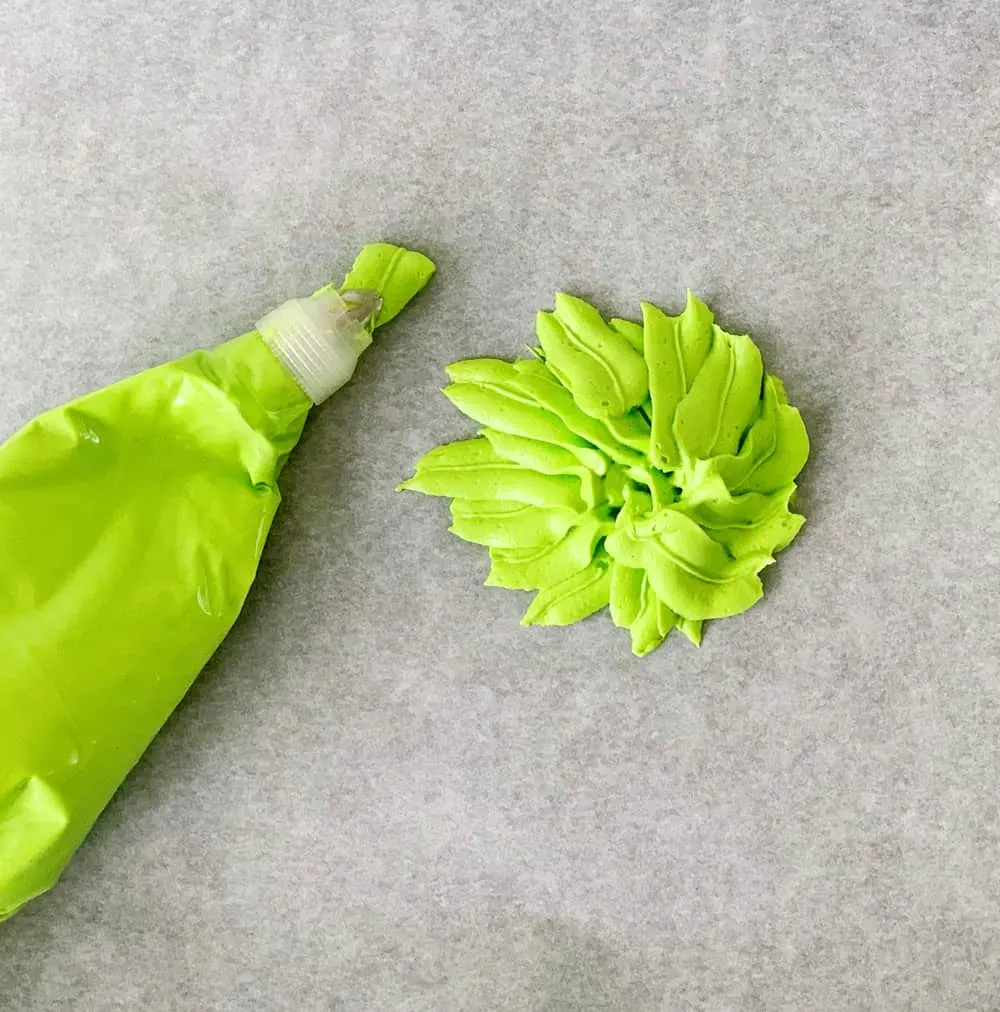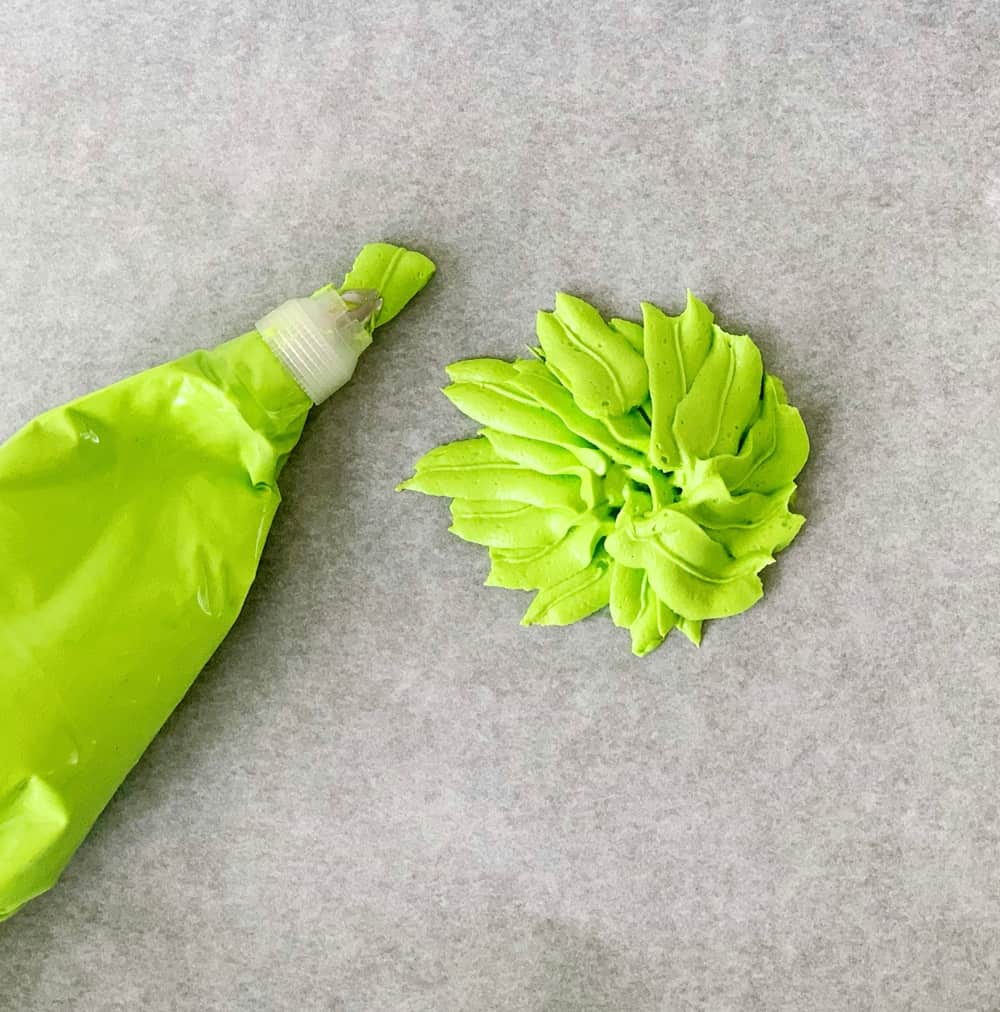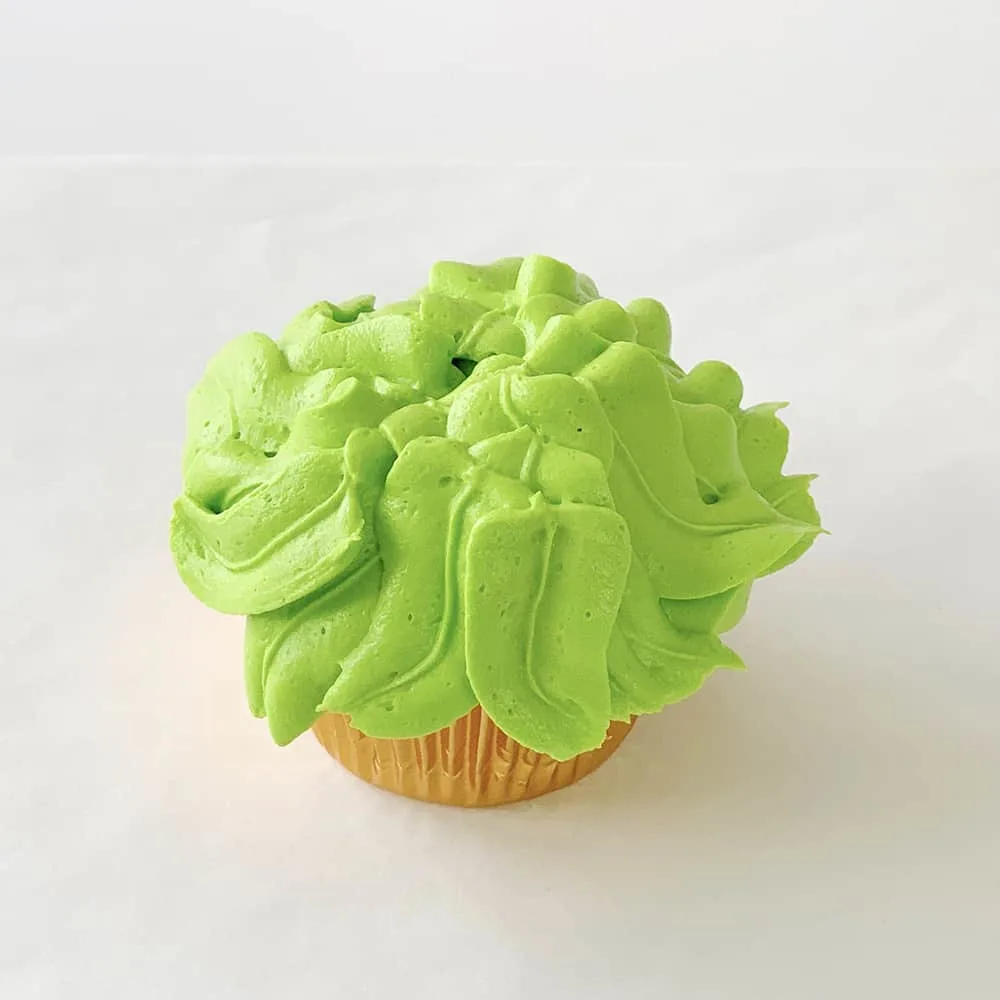 How to make Jungle Cupcakes
INSTRUCTIONS:
Step 1. Preheat your oven according to the boxed cake mix and prep your ingredients according to the instructions. Of course you are free to make your own homemade cupcakes instead!
Step 2. Line your muffin tray with 12 gold cupcake liners. Divide batter evenly into the muffin tray and bake according to the directions on your boxed mix. Remove from oven when cupcake tops spring back lightly. That's when you know they are done.
Step 3. Allow cupcakes to cool completely. Tip: take them out of the pan after 10-15 minutes and place on a baking rack so they cool faster. Another tip is to place them in the freezer after 30 minutes so they can continue to cool down. You'll need the cupcakes completely cooled before frosting.
Step 4. While the cupcakes are cooling, print out the FREE printable Dora toppers and cut out the circles. You'll need two copies for 12 cupcakes.
Step 5. Cut your straws in half and tape a cupcake topper to the back.
Step 6. Place your frosting in a bowl and add green food coloring until you reach the desired green color of your choice.
Step 6. Place the green frosting in a piping bag or a zipper plastic bag with the tip cut off. Add your leaf piping tip. If you have a coupler that is even better, but it's not necessary.
Step 7. If it's your first time piping leaves, practice first on a piece of parchment paper. It's great to pipe and get a sense of how much control you need! You can also draw a circle on the parchment and pretend that is the cupcake top and pipe in a circular motion.
If you want your jungle cupcake leaf design to look like ours, start piping leaves from the center top of the cupcakes downwards. Go all the way around. Then pipe over in various directions over the first set of leaves, making sure they are not all the same length and size. You basically want to create some depth and dimensions to the leaves.
Step 8. Once you have piped your cupcakes, add the cupcake toppers and top off with a jungle animal toy!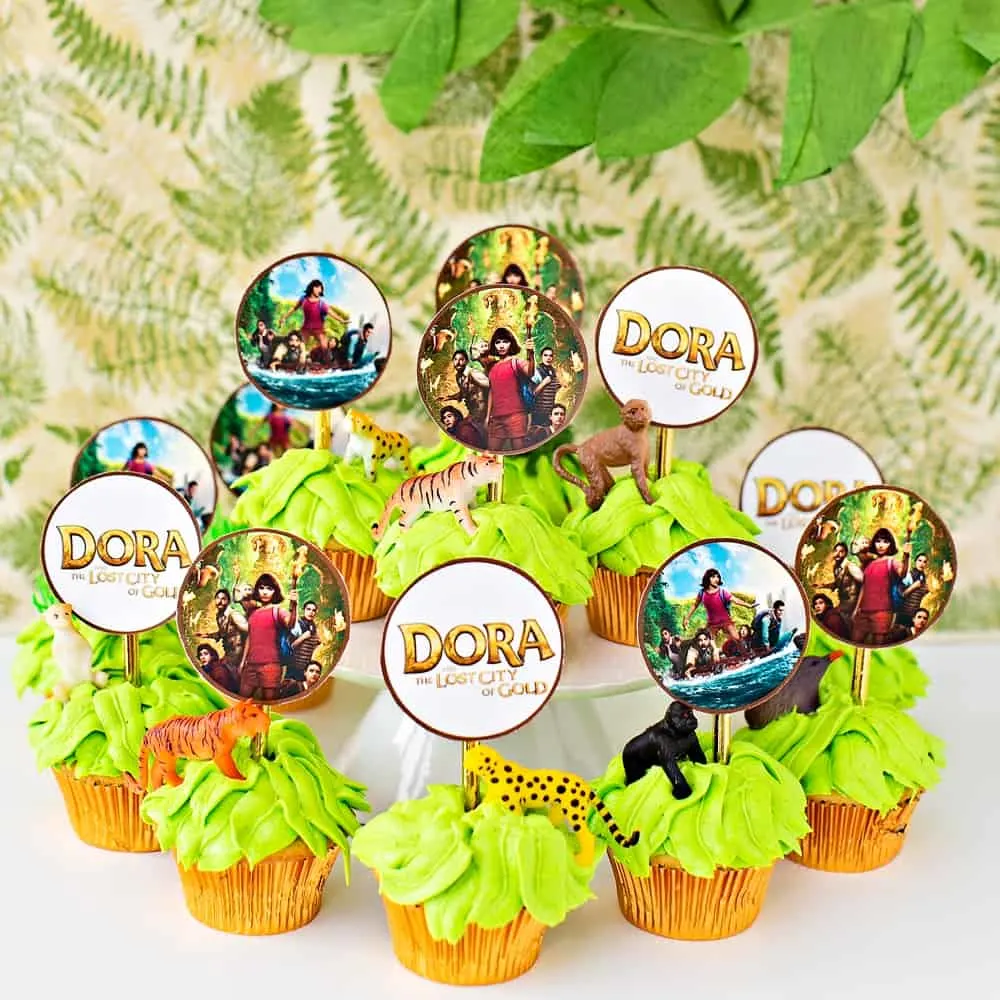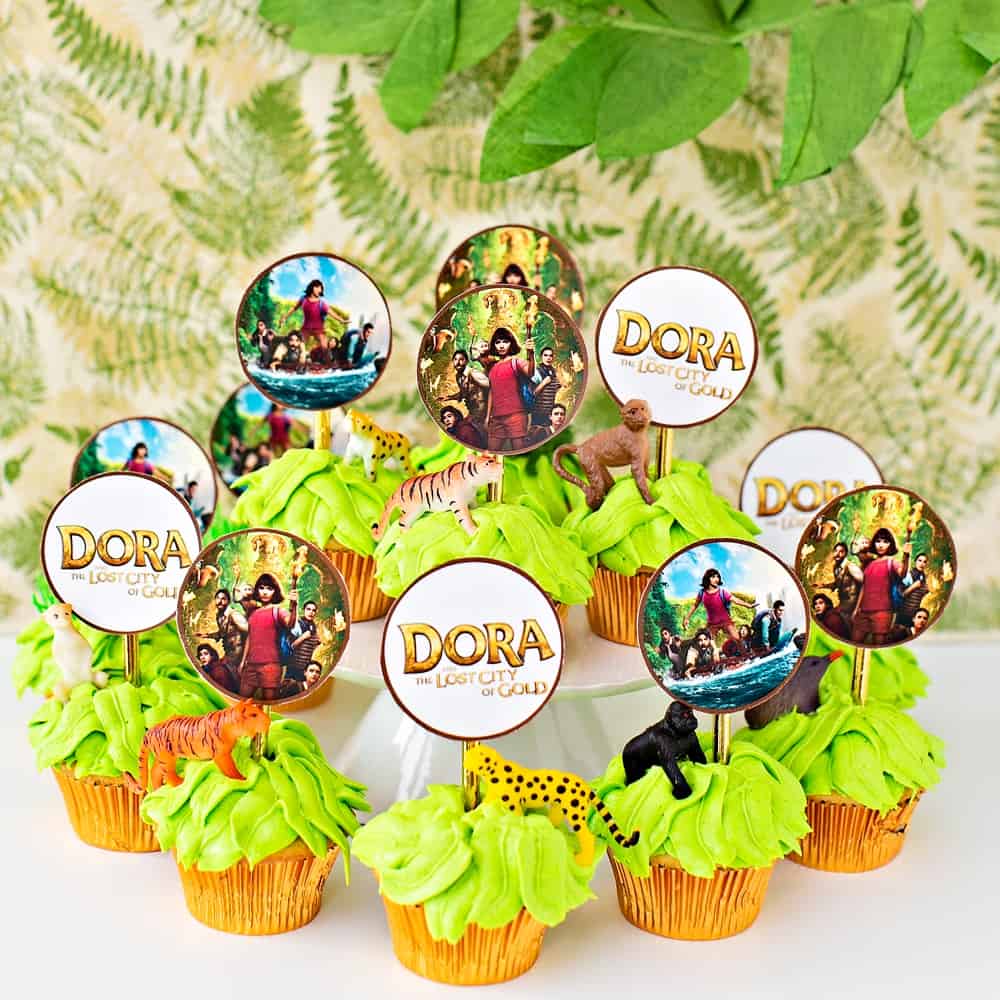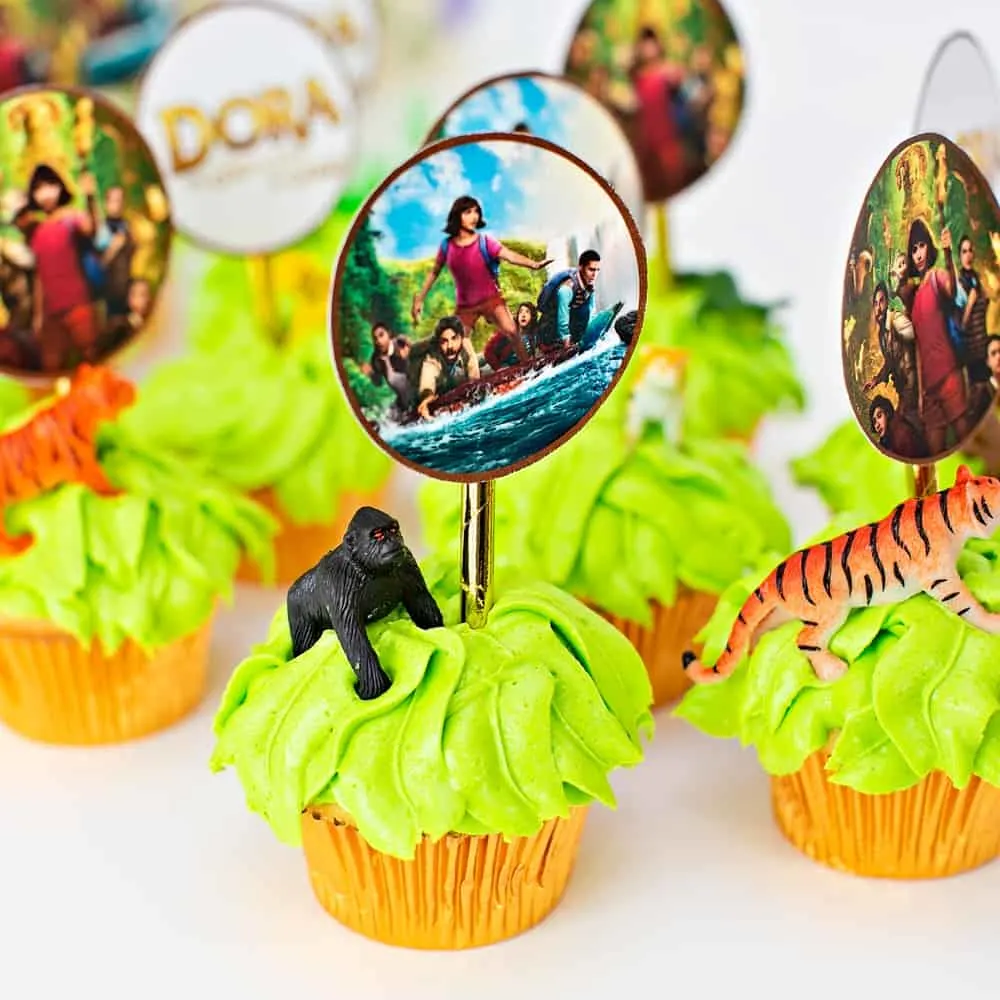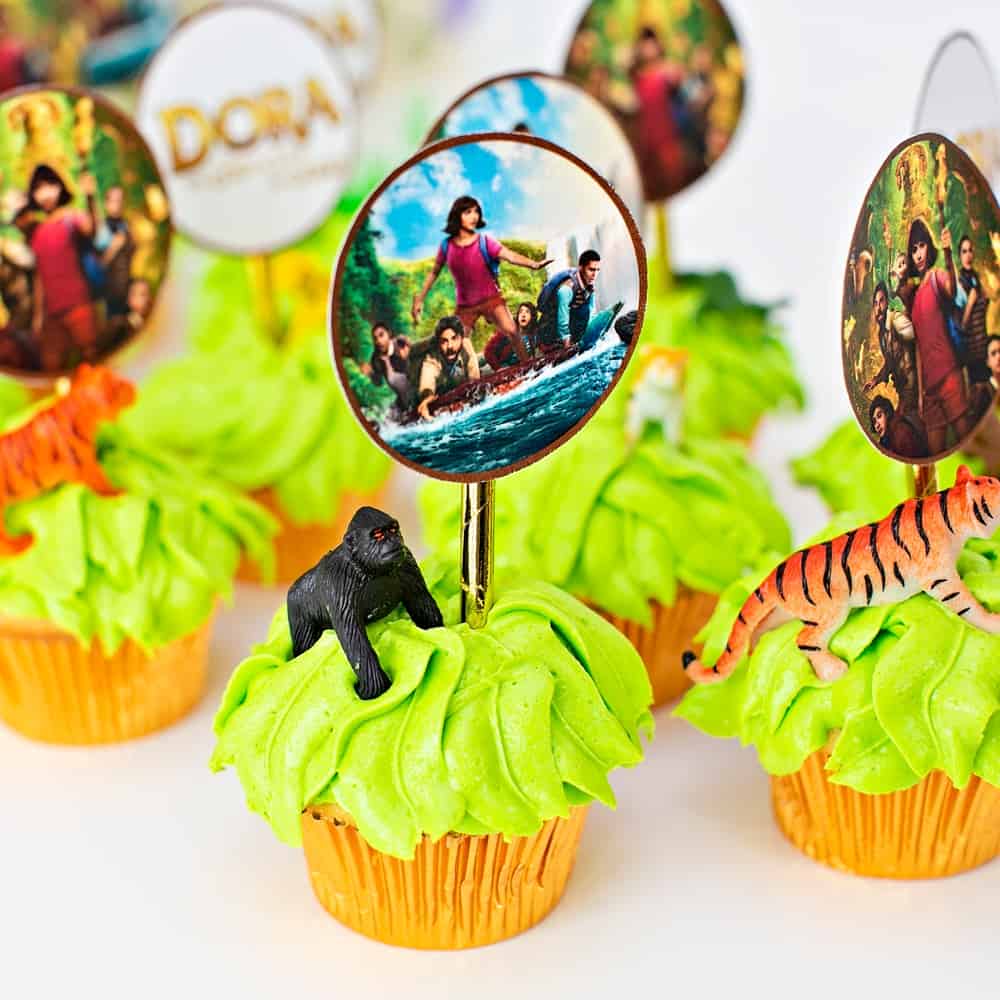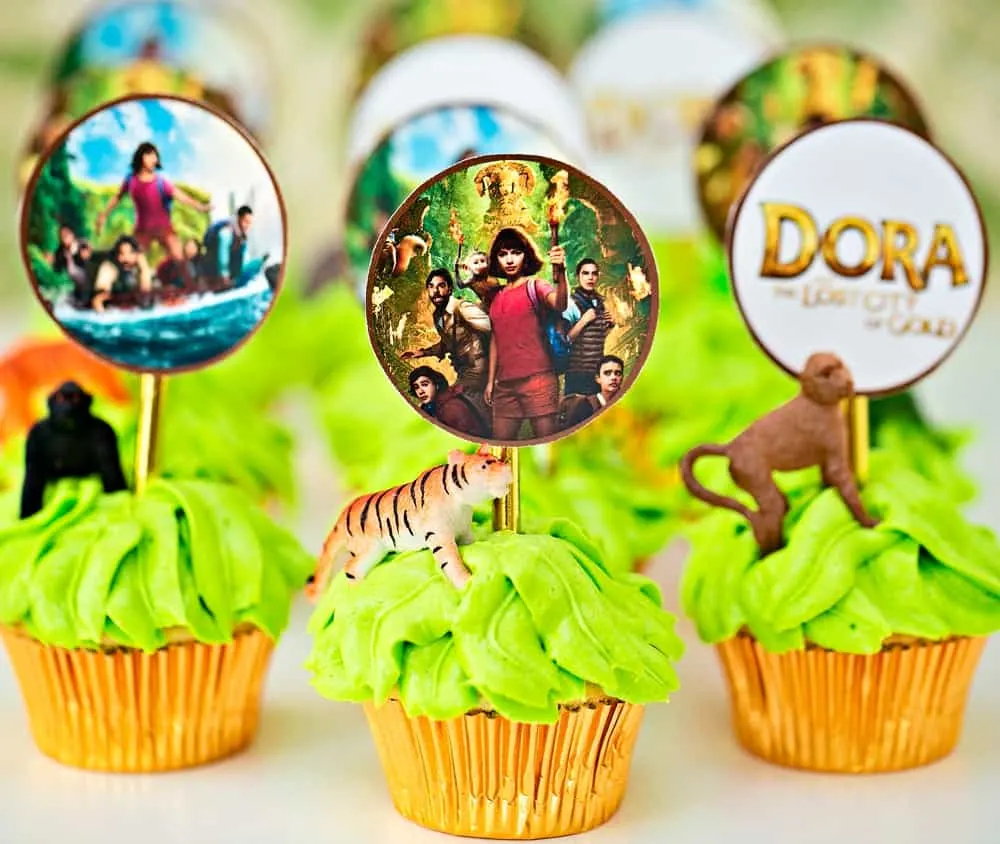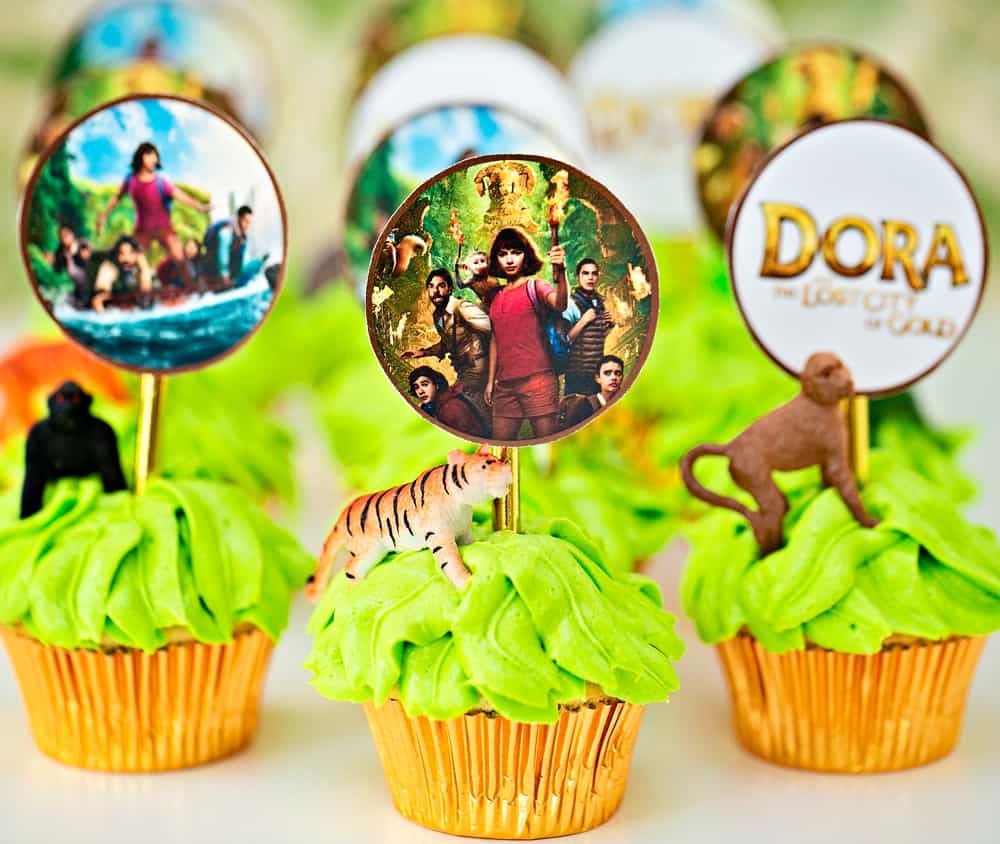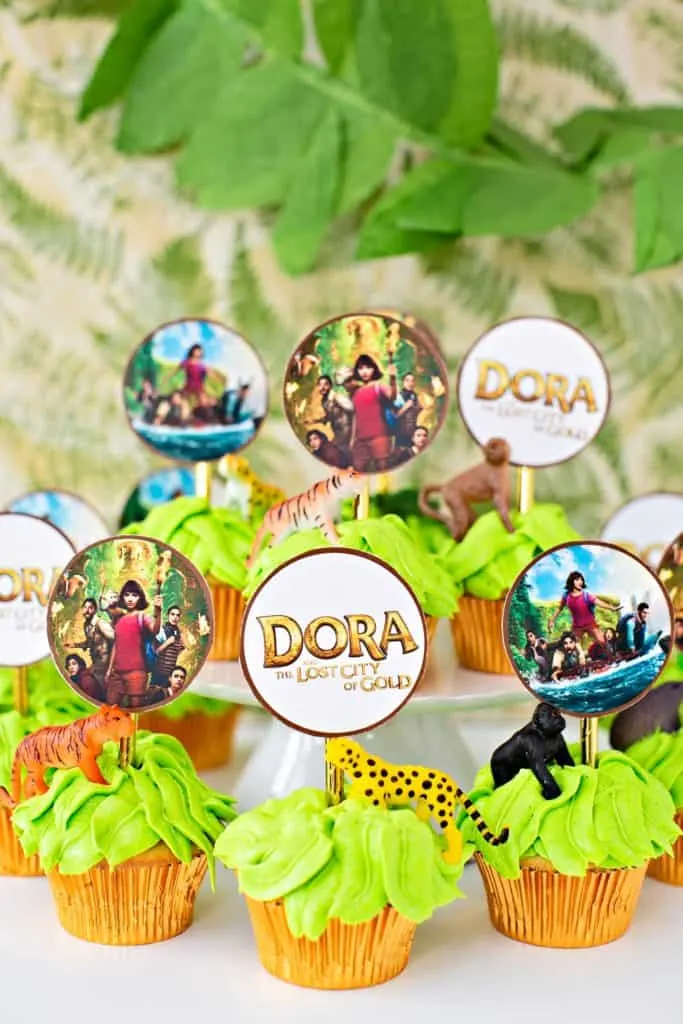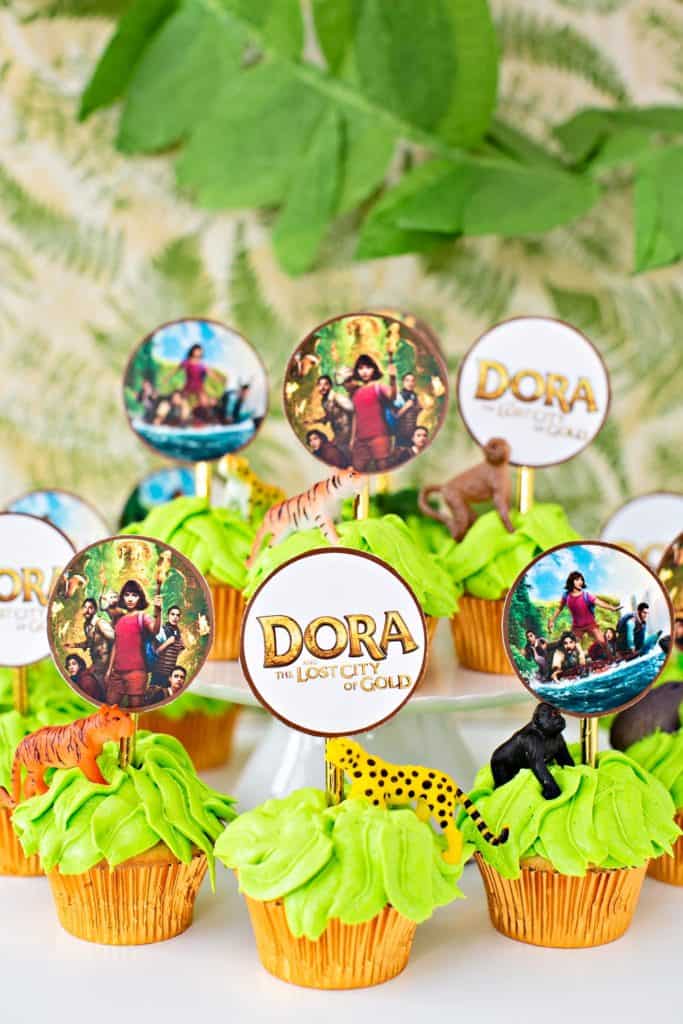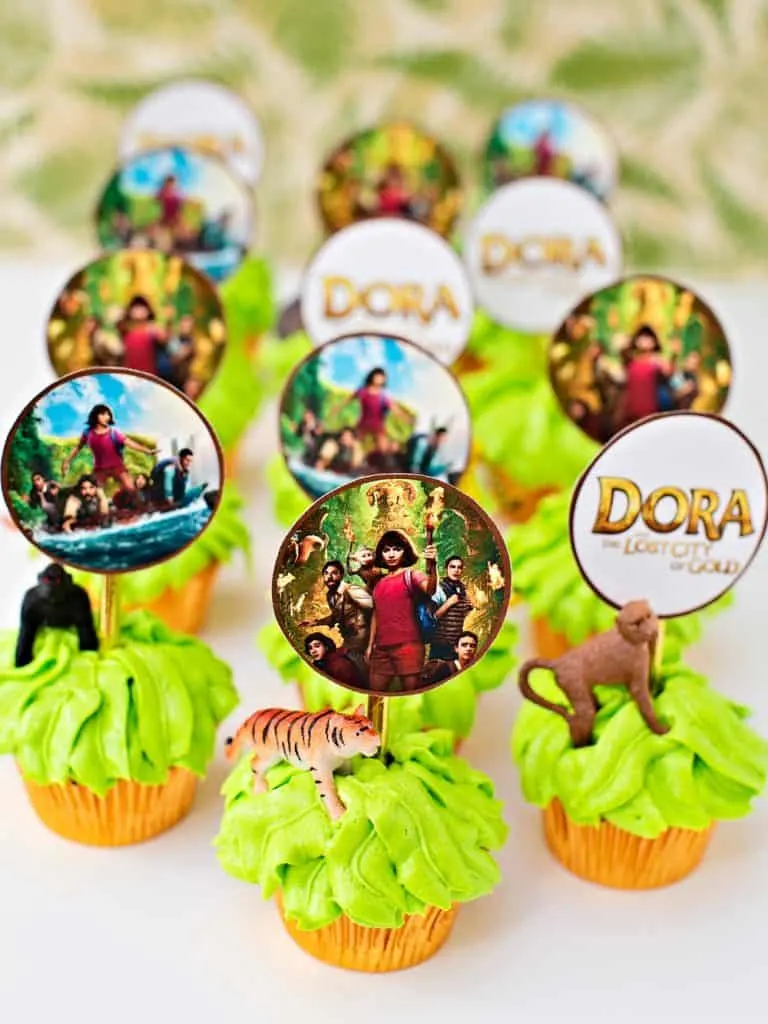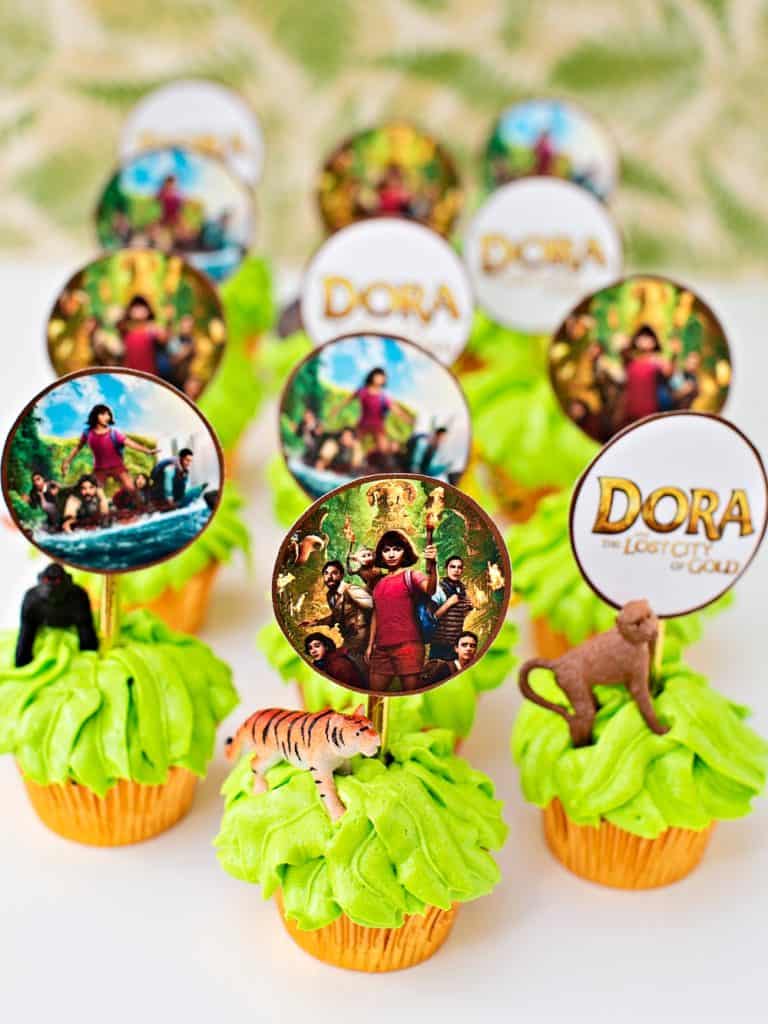 If you're looking for a great family-friendly movie that all ages will enjoy, start counting down the days until it's released in theaters.
If you think you know Dora…think again! The adventure begins when Dora and the Lost City of Gold hits theatres August 9!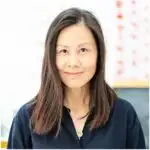 Agnes Hsu is a mom of three and has been inspiring parents and kids to get creative with easy activities and family friendly recipes for over 10 years. She shares her love for creative play and kids food to her 2MM+ followers online. Agnes' commitment to playful learning and kindness has not only raised funds for charity but also earned features in prestigious nationwide publications.