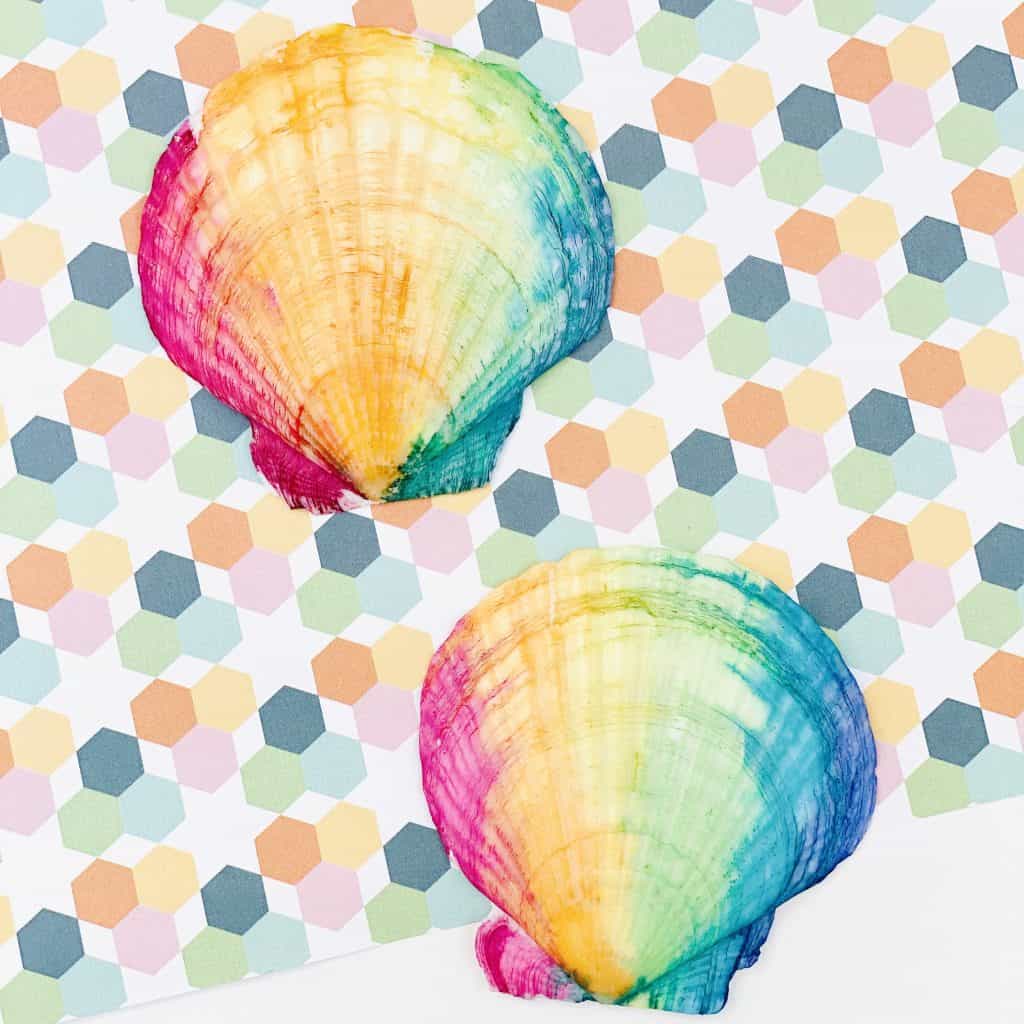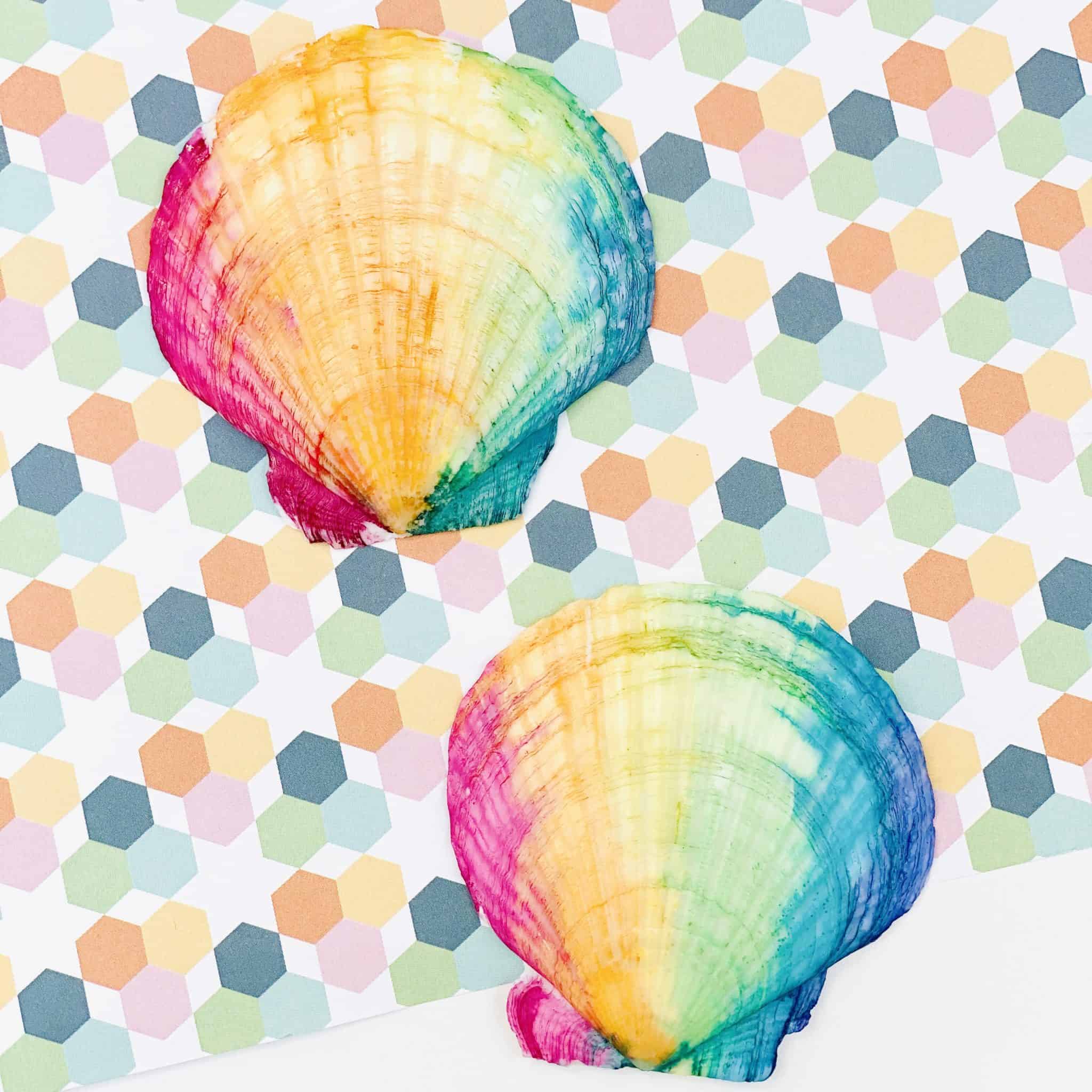 Follow us on Instagram for more fun ideas for kids!
Watch the video below to see how easy it is to make these pretty Rainbow Watercolor Painted Seashells. Make sure to subscribe to our YouTube channel for more fun videos!
These rainbow watercolor painted seashells are a creative summer art activity for kids. They will love visiting the beach to find seashells to make colorful art.
We love visiting the beach during the summer and these pretty rainbow watercolor painted seashells remind us of those family trips combing the sand for seashells.
We were inspired to make these after seeing one of our favorite artist on Instagram Erin Summer's painted seashells which we shared on our IG feed. Erin used acrylics and markers to make her shells, but we used watercolors here and love how easy they glide on!
This makes for a very simple and easy art activity for kids and even little ones. My two year old was even able to get in on the action and make painted shells!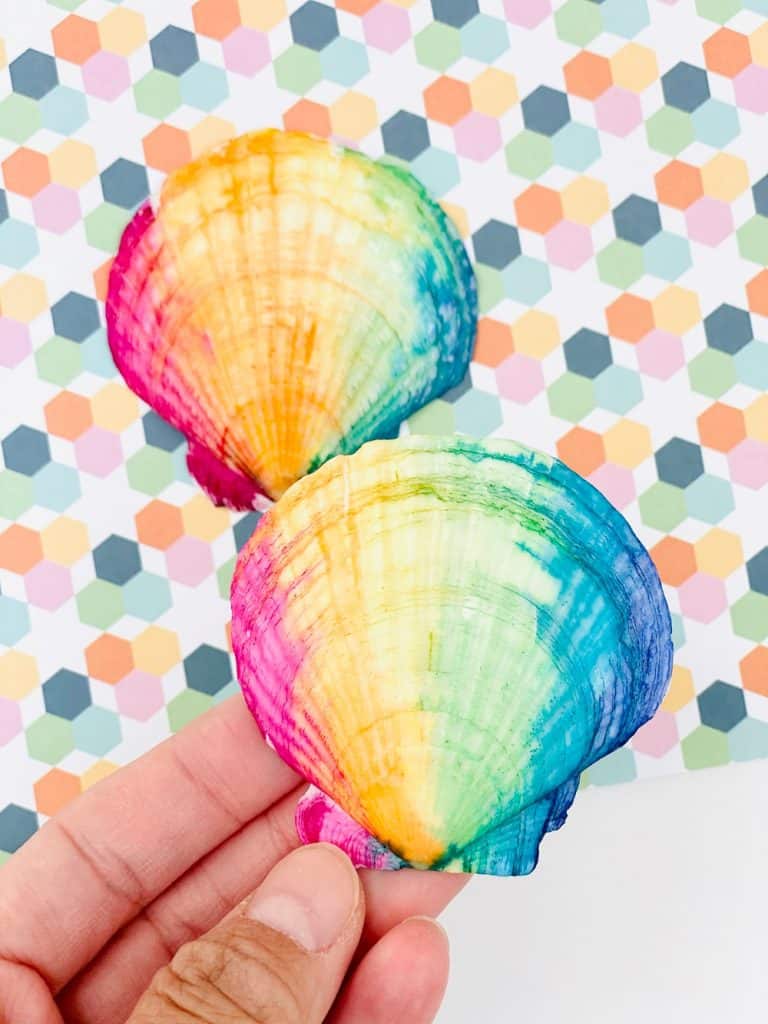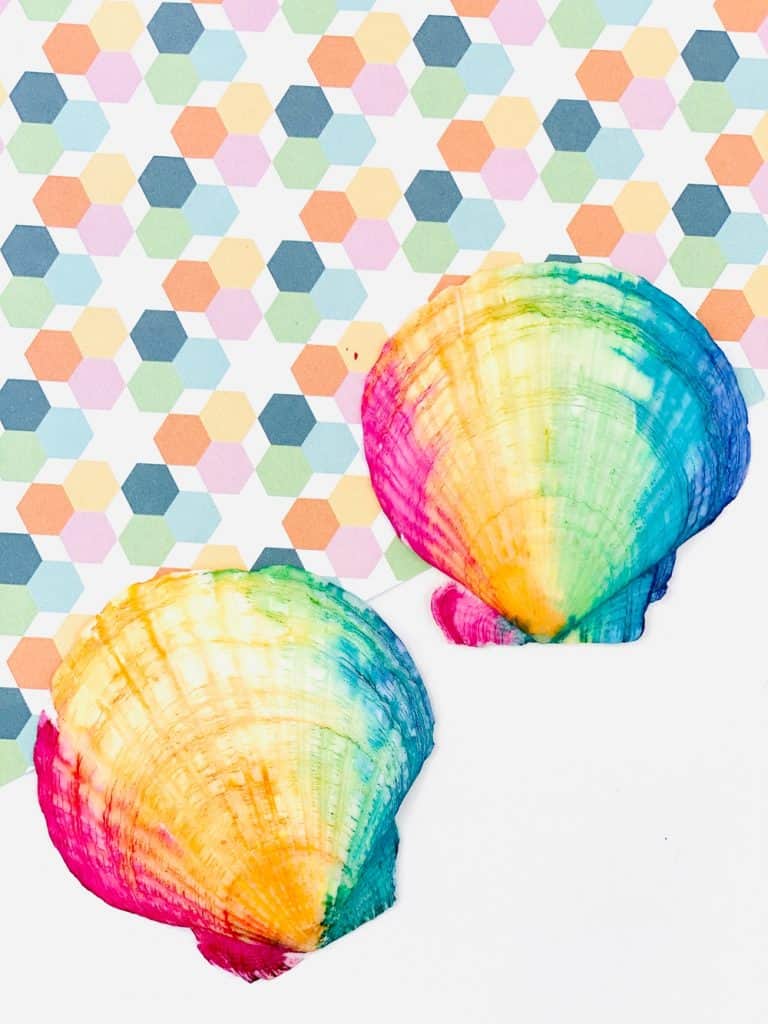 What kind of watercolor paint do you recommend to paint seashells?
We have tried both liquid watercolors and regular watercolor paints to paint seashells so either work fine! The ones you see pictured here and in the post video are liquid watercolors which is what we happened to have on hand
Do you seal your seashells after painting them?
We did not but you can if you want to preserve the paint. We recommend a spray varnish like this which is what we use to preserve our rocks after painting them.
You could probably also use a sealant like Mod Podge!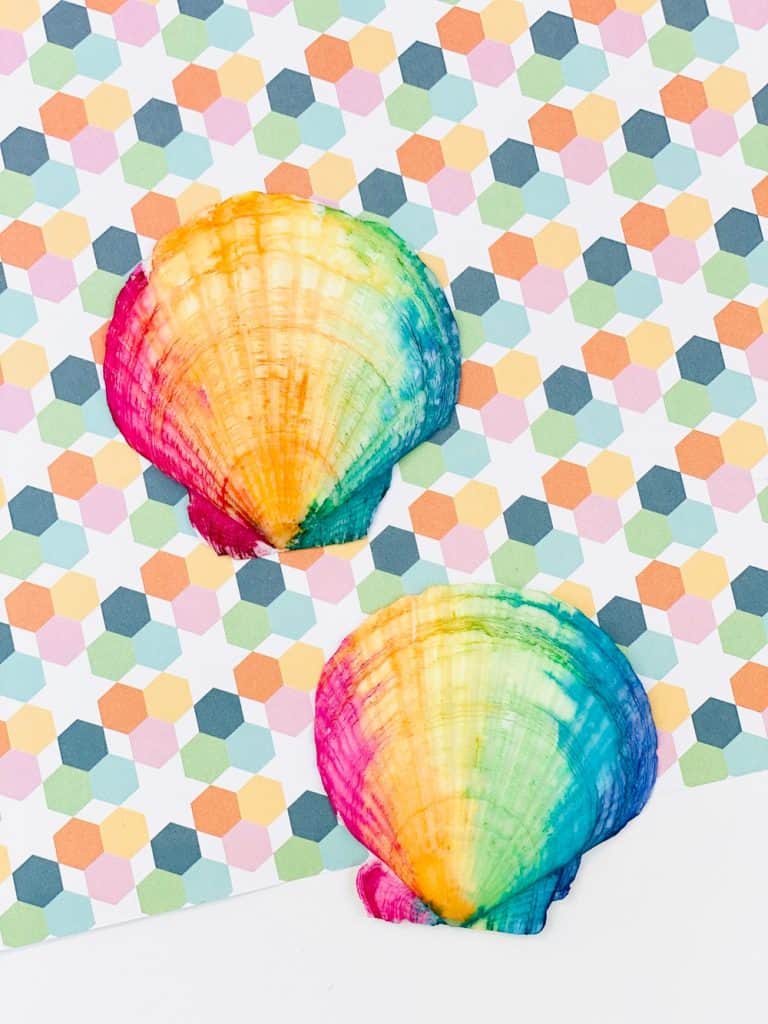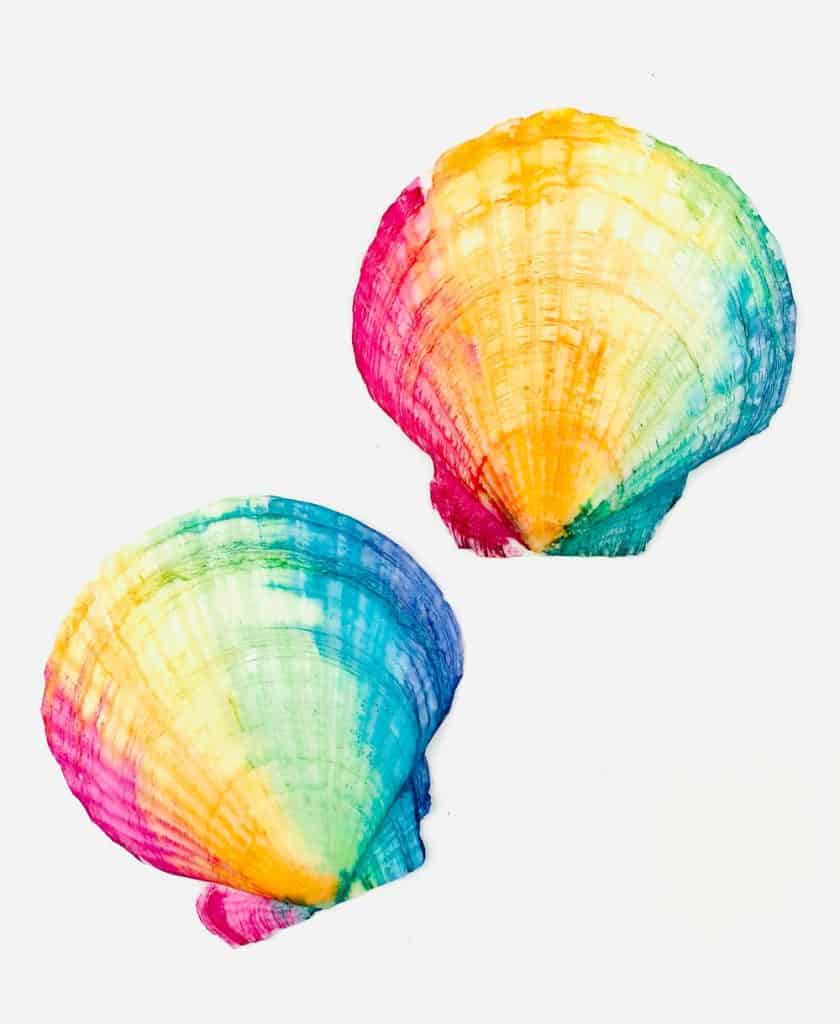 What if I can't find pretty seashells at the beach?
We totally get that you won't find perfectly shaped and whole seashells all the time, and so recommend getting craft ones if you want to set up a painting session for your kids.
Rainbow Watercolor Painted Seashells – Materials: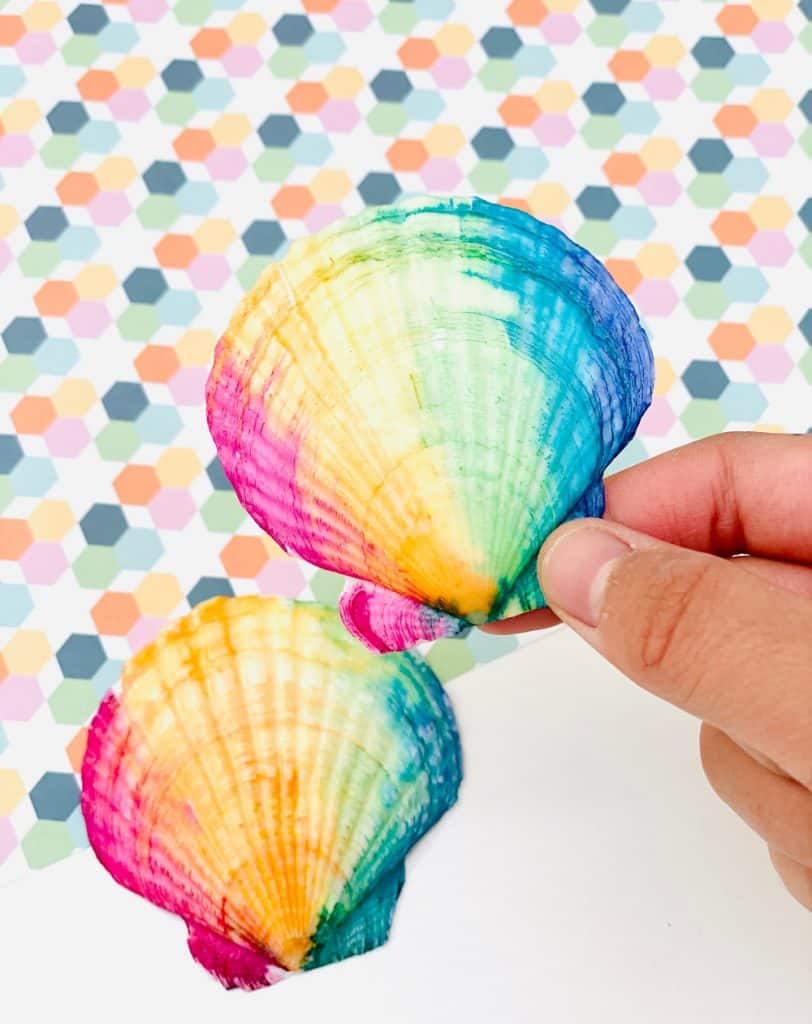 INSTRUCTIONS:
(Watch the video in this post to see the easy painting process)
Step 1. Add some liquid watercolor to your paint palette one color per rainbow.
Step 2. Lightly dip your paint brush into a color and paint vertically on a shell starting in rainbow color formation on one end of the shell.
Step 3. Repeat per color, filling the shell vertically across.
Step 4. Allow to dry and seal if you'd like with a spray varnish.
You might also like these summer art projects for kids: