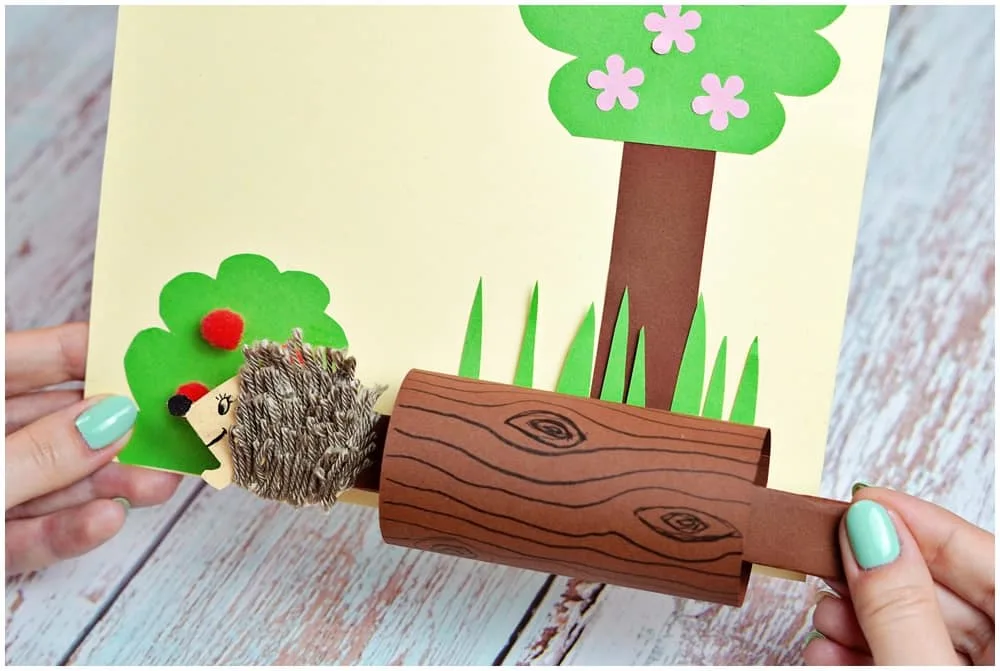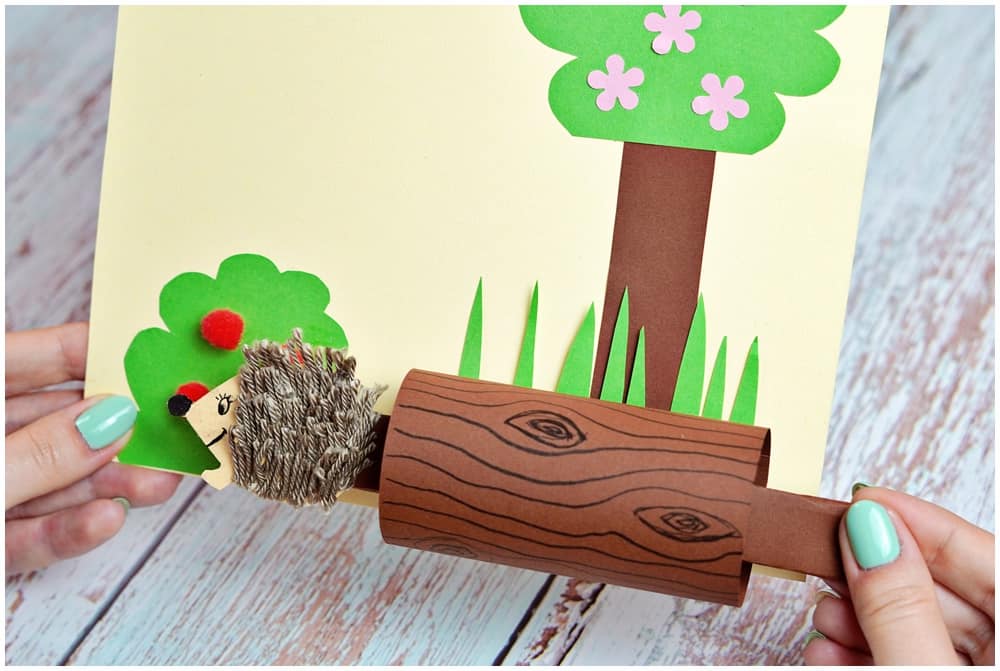 Follow us on Instagram for more fun ideas for kids!
Watch the video below to see this cute Paper Hedgehog Craft in action. Make sure to subscribe to our YouTube channel for more fun videos!
Make this paper hedgehog craft for kids and create a learning activity about hedgehogs to learn how they live and what makes them unique!
We think hedgehogs are one of the cutest animals around and so are especially excited to share this cute Paper Hedgehog Craft!
We love these cute critters so much we even made one as a Halloween hedgehog costume one year.
This adorable paper hedgehog is a fun learning craft for kids. As you make him peek outside his log, you can talk to your kids about hedgehog facts. Like did you know:
Hedgehog Facts:
A group of hedgehogs is a called an "array"

A hedgehog has between 5000-7000 quills

Hedgehog quills are not poisonous unlike porcupine quills.
Fascinating right? See more hedgehog facts here.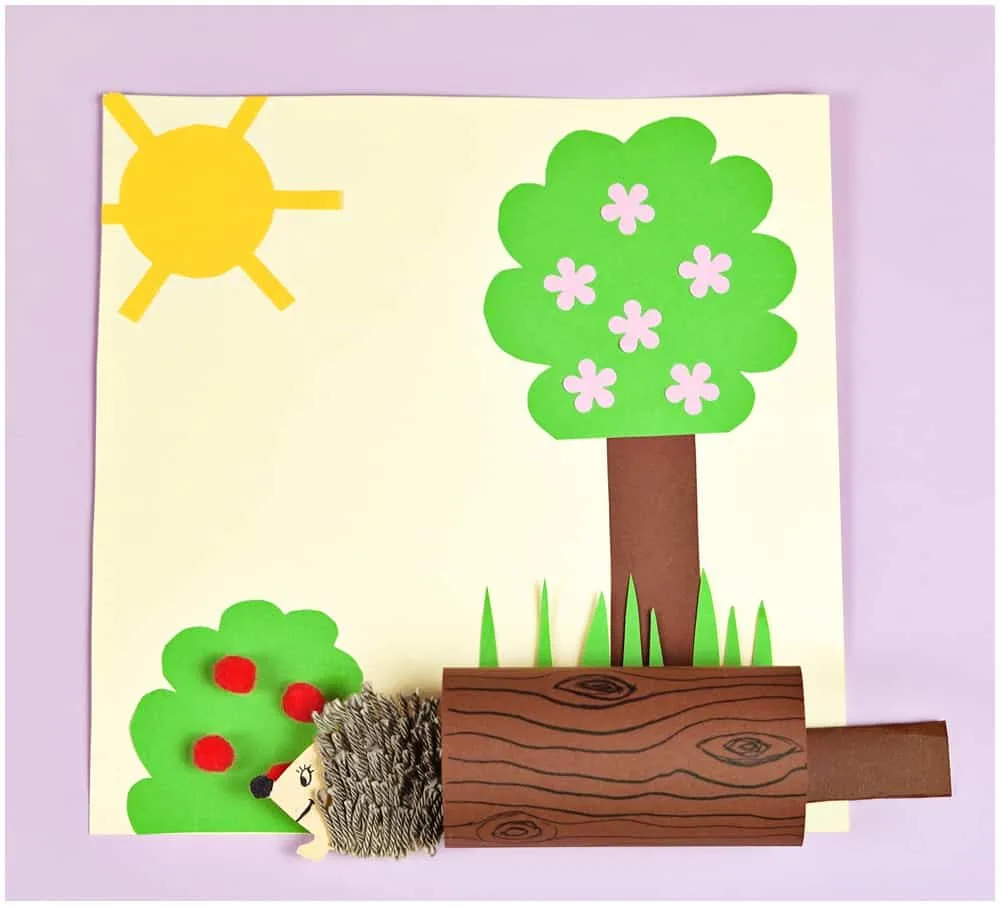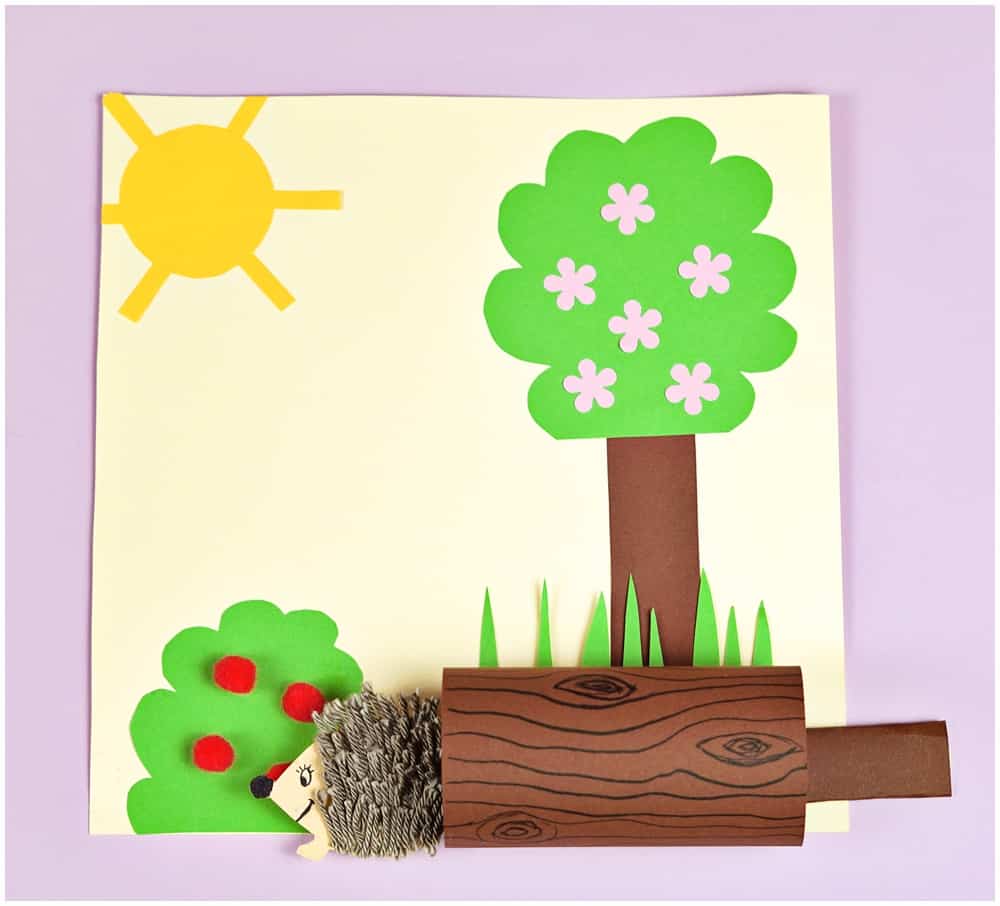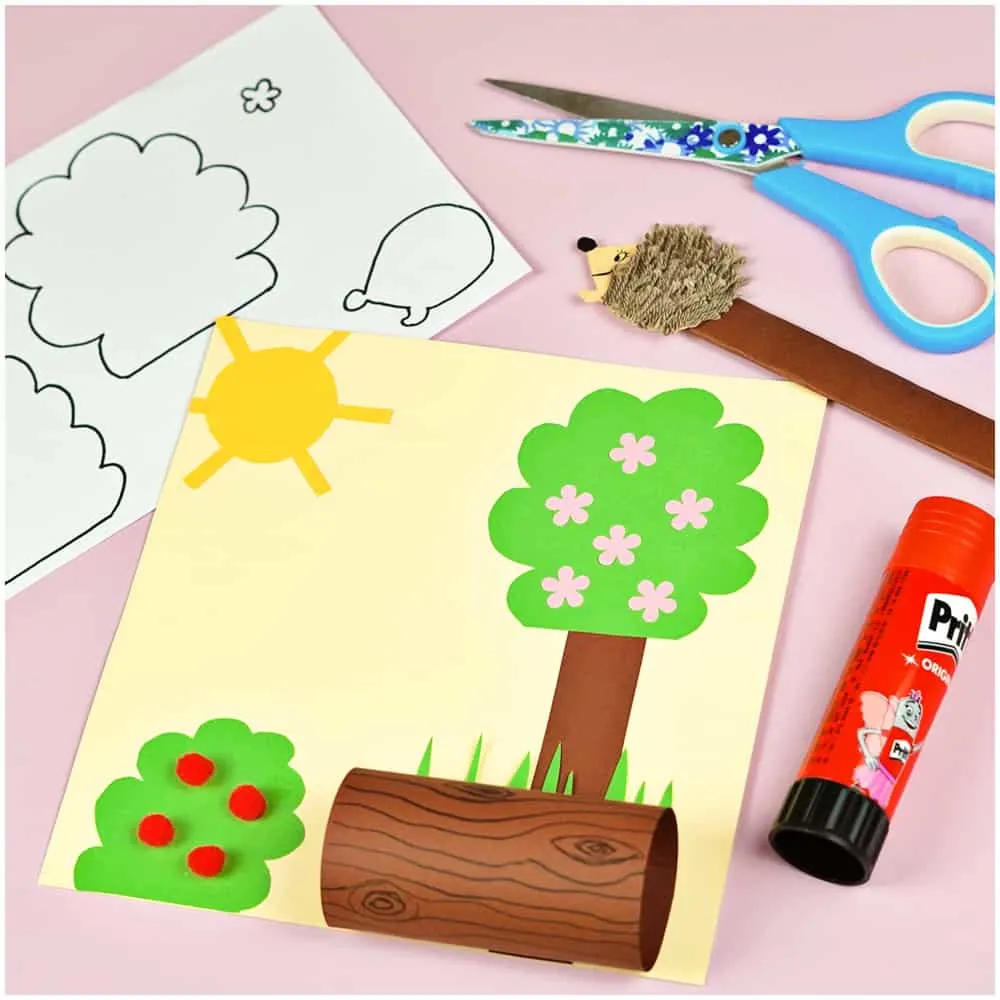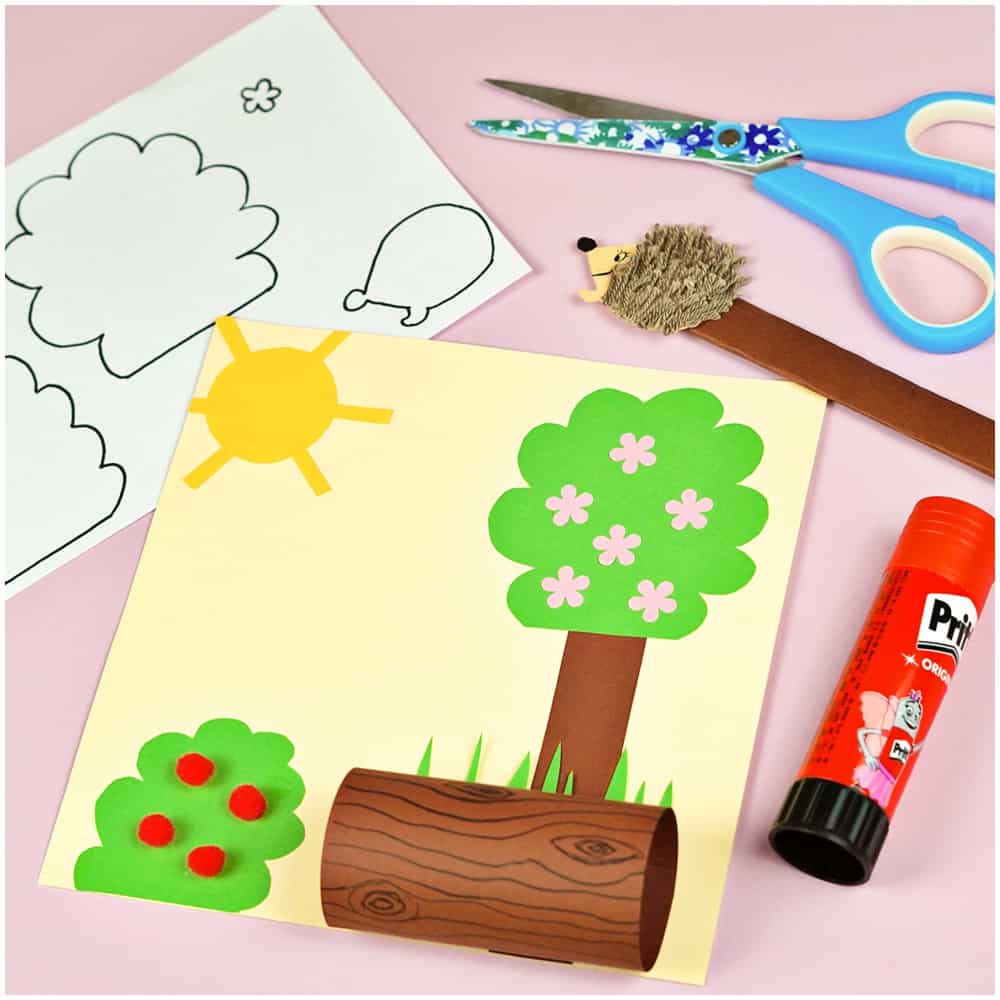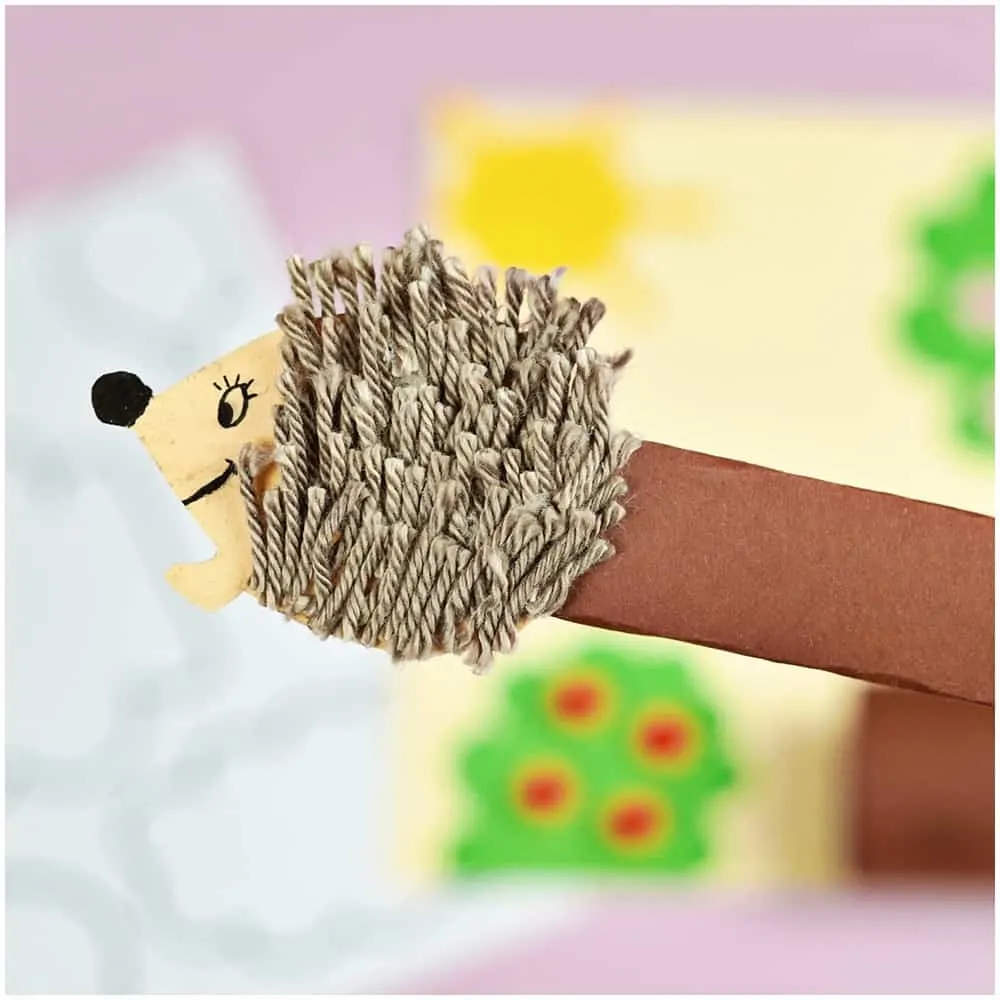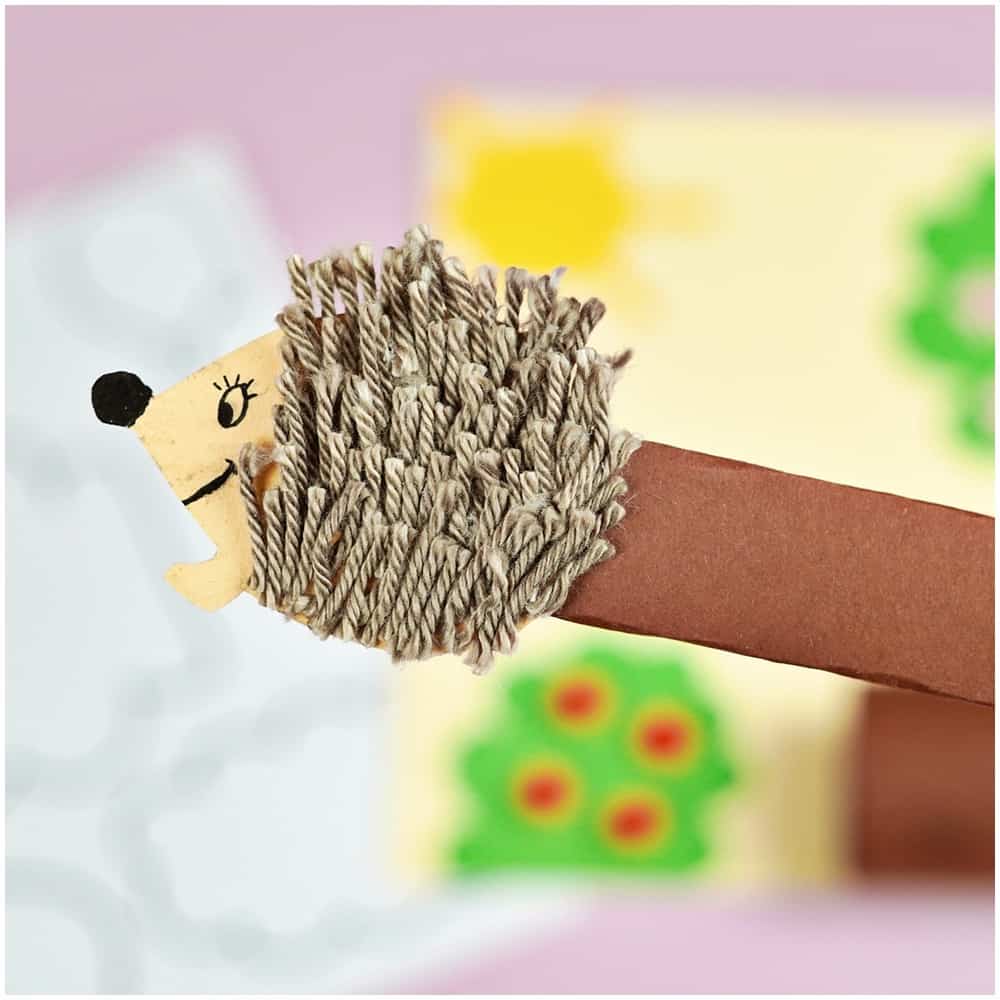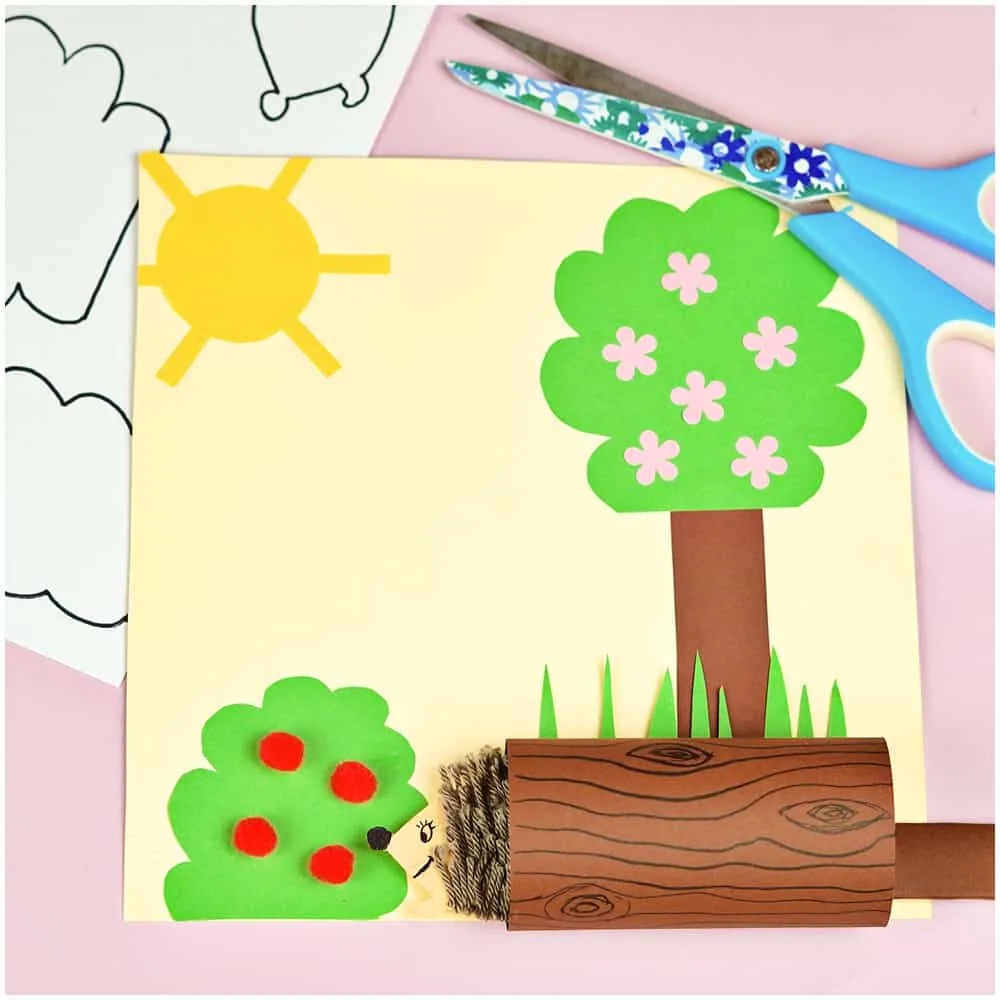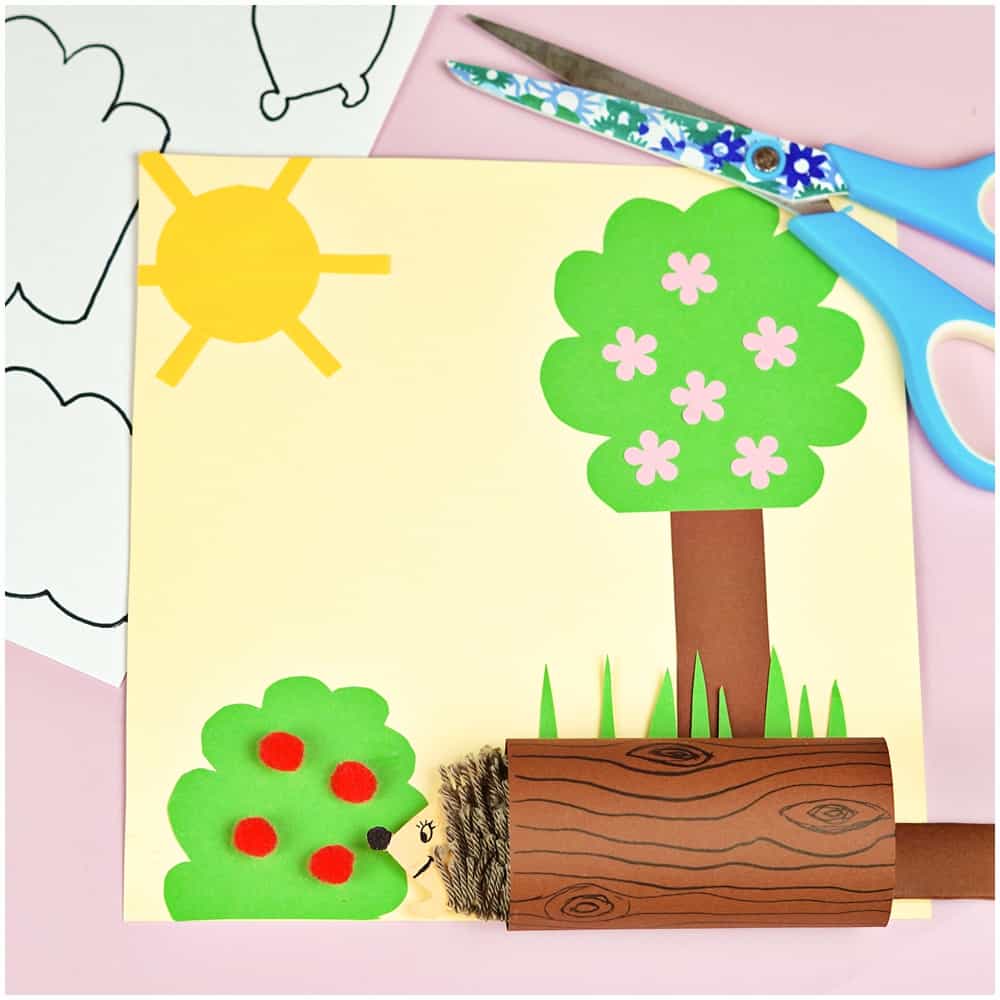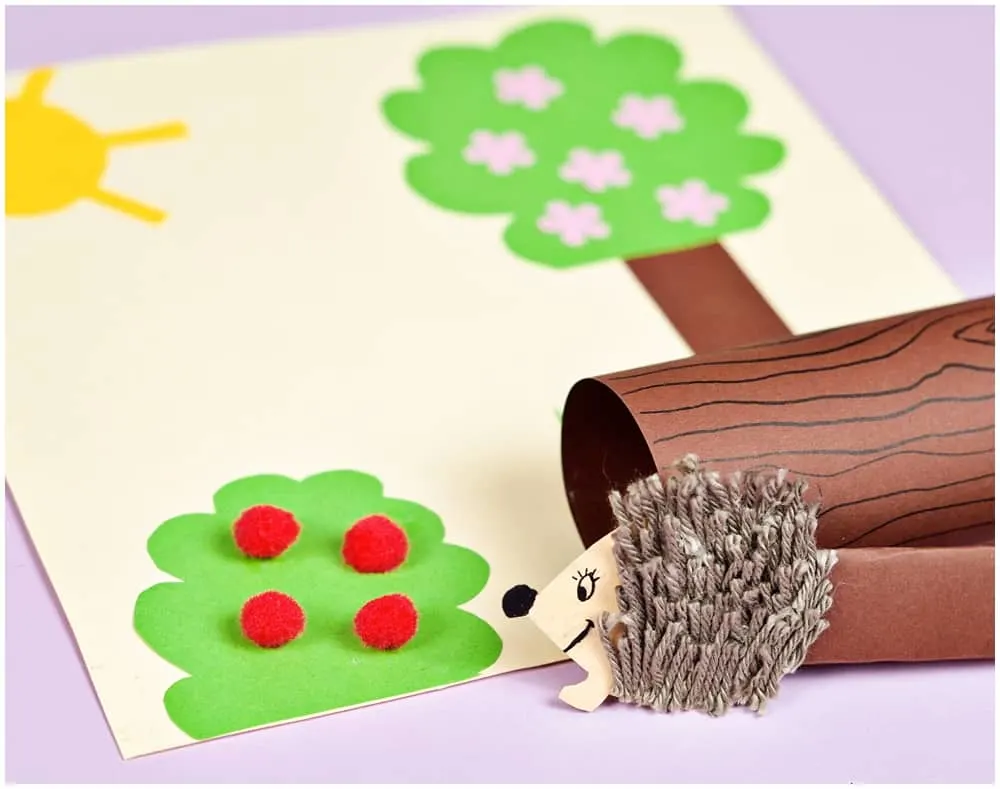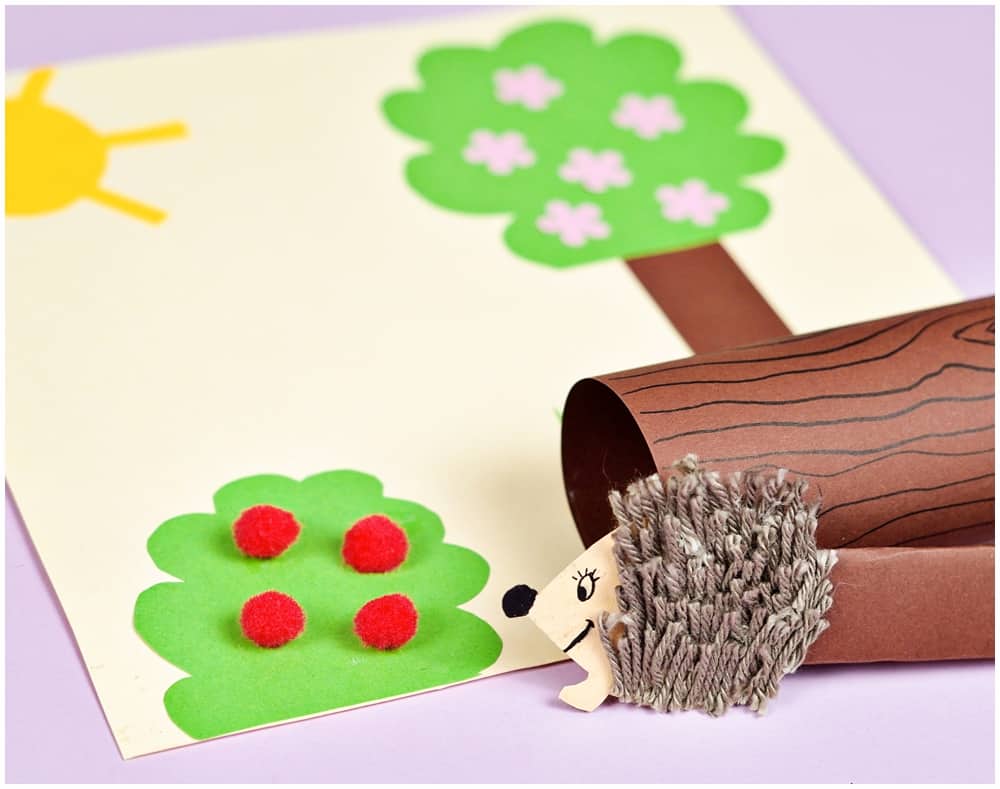 Hedgehog Craft for Kids – Materials:
Red pom poms
Popsicle stick
Pencil
Black marker
Glue stick
Scissors
Follow the steps below to make this hedgehog craft for kids or watch the video in this post.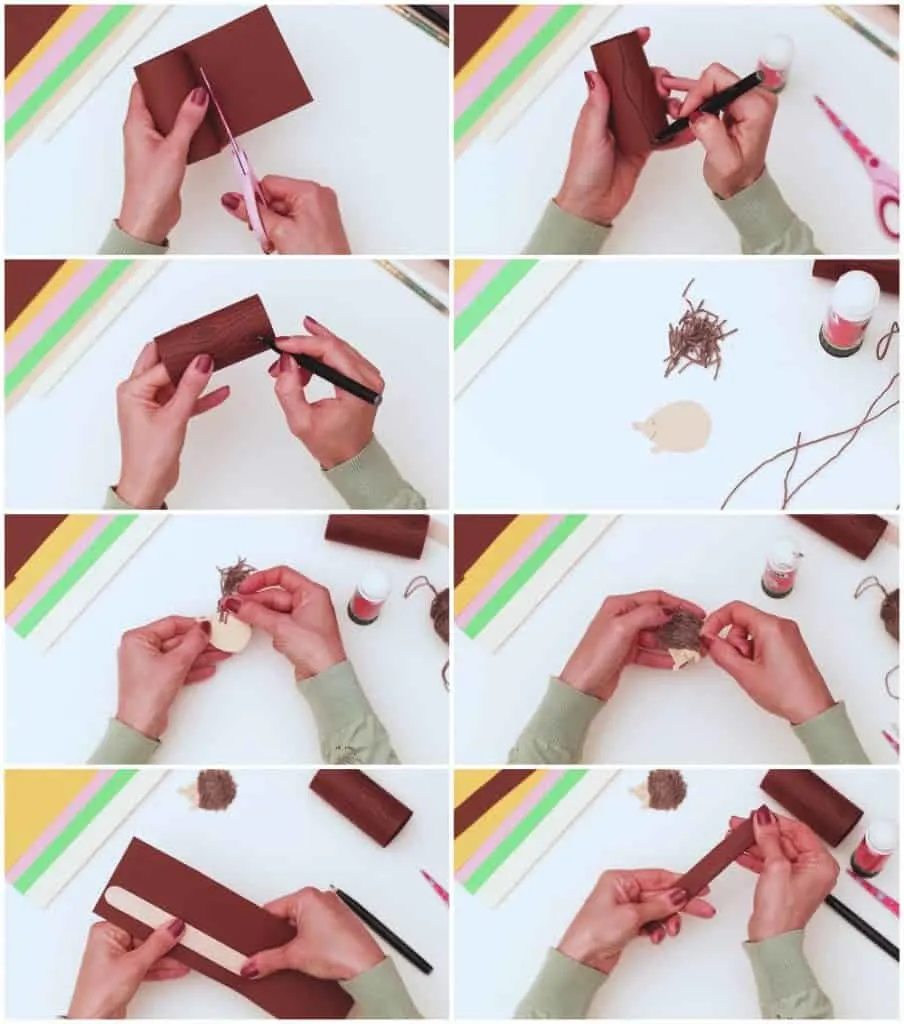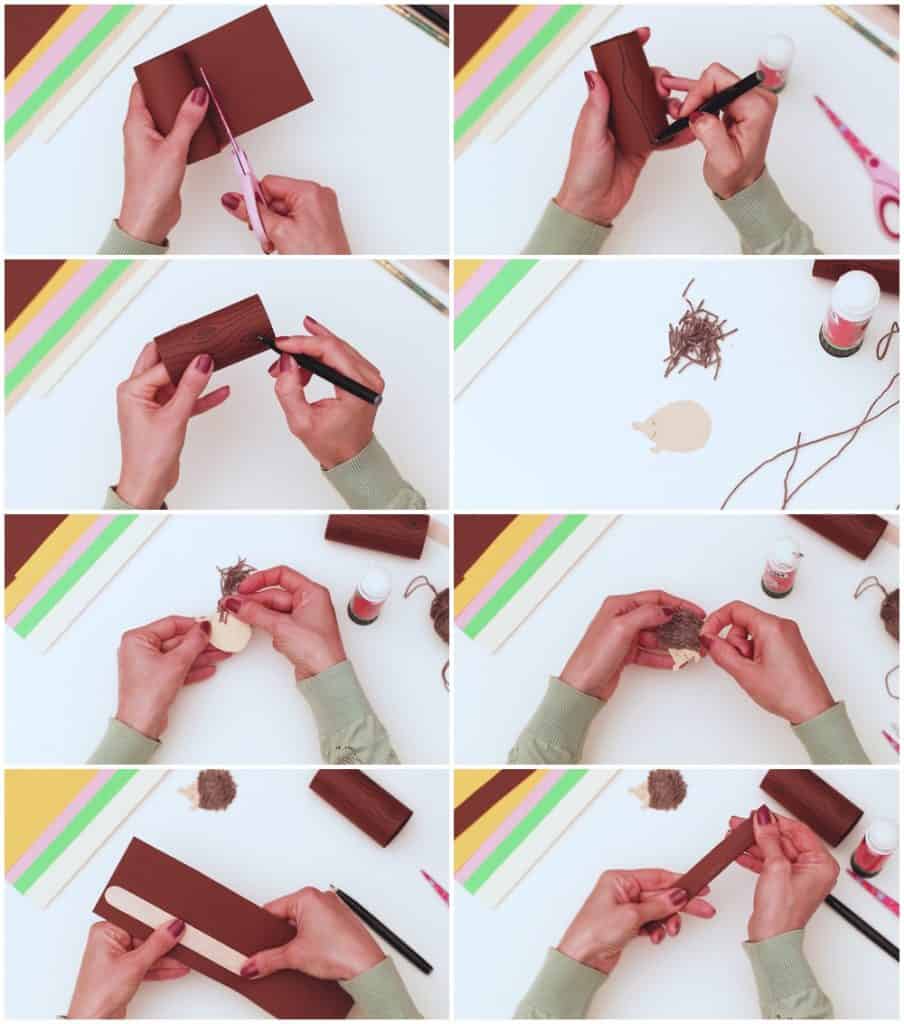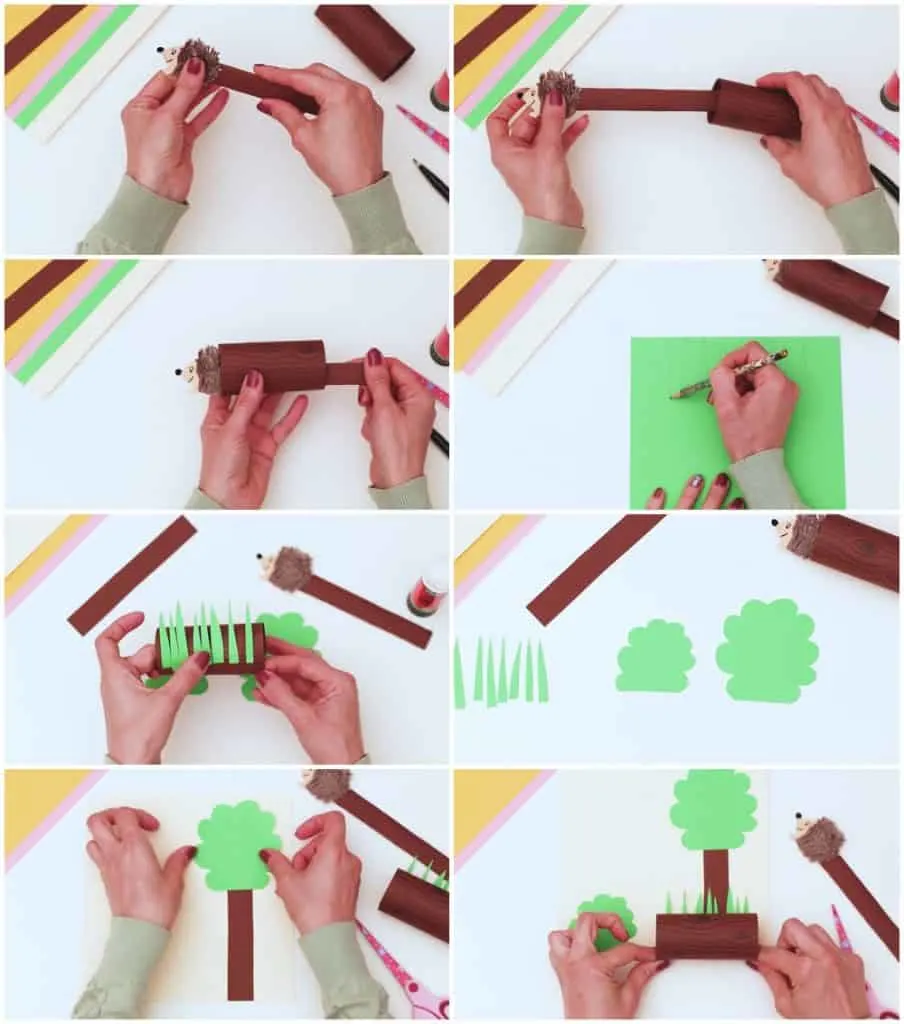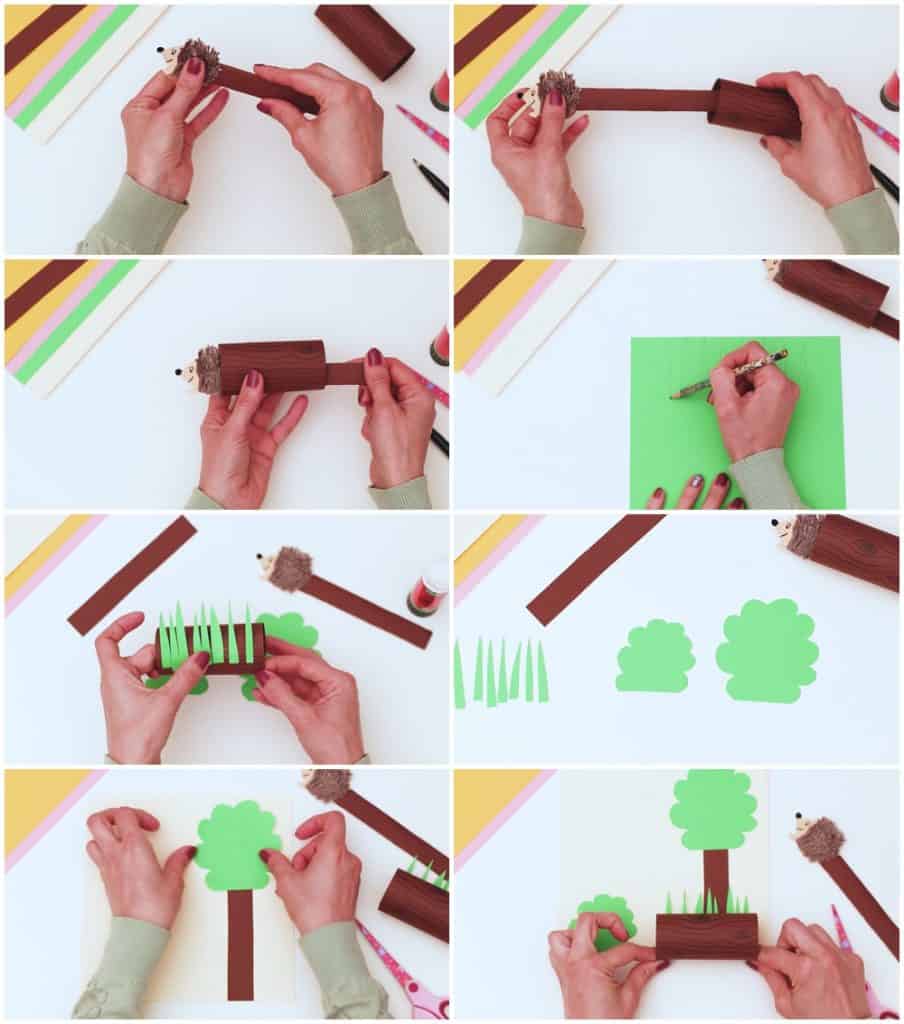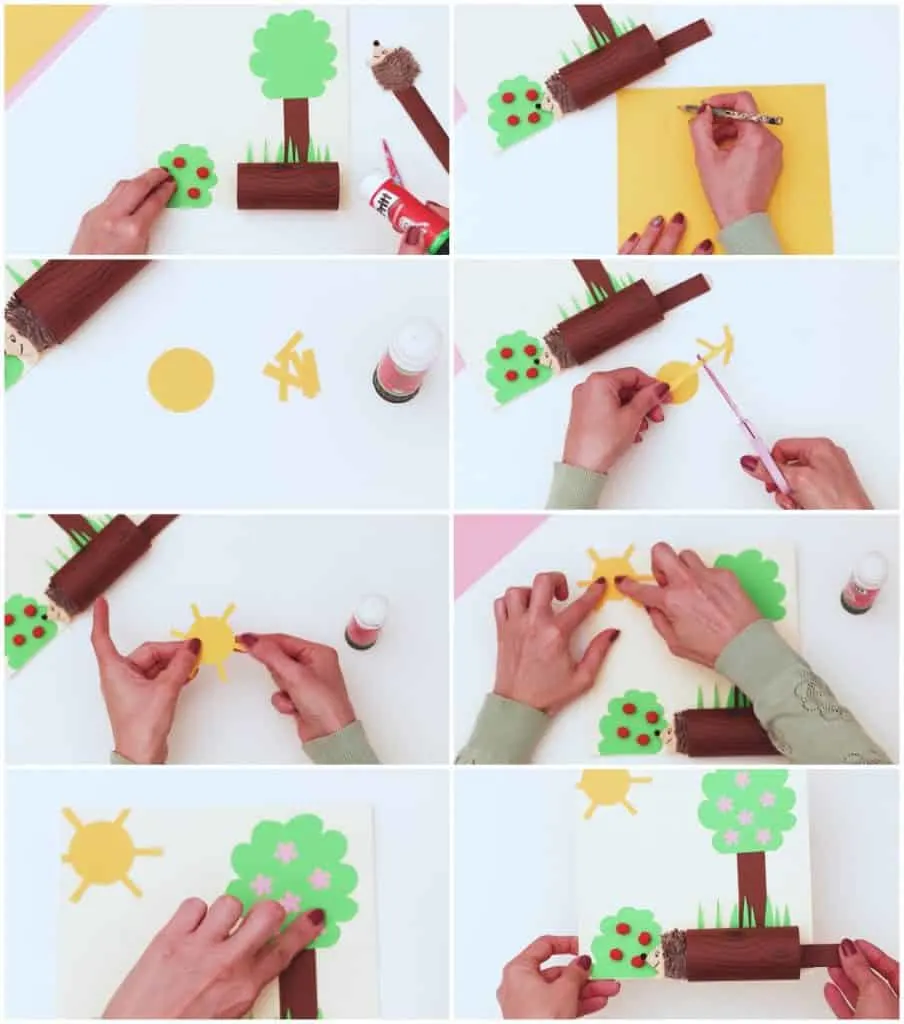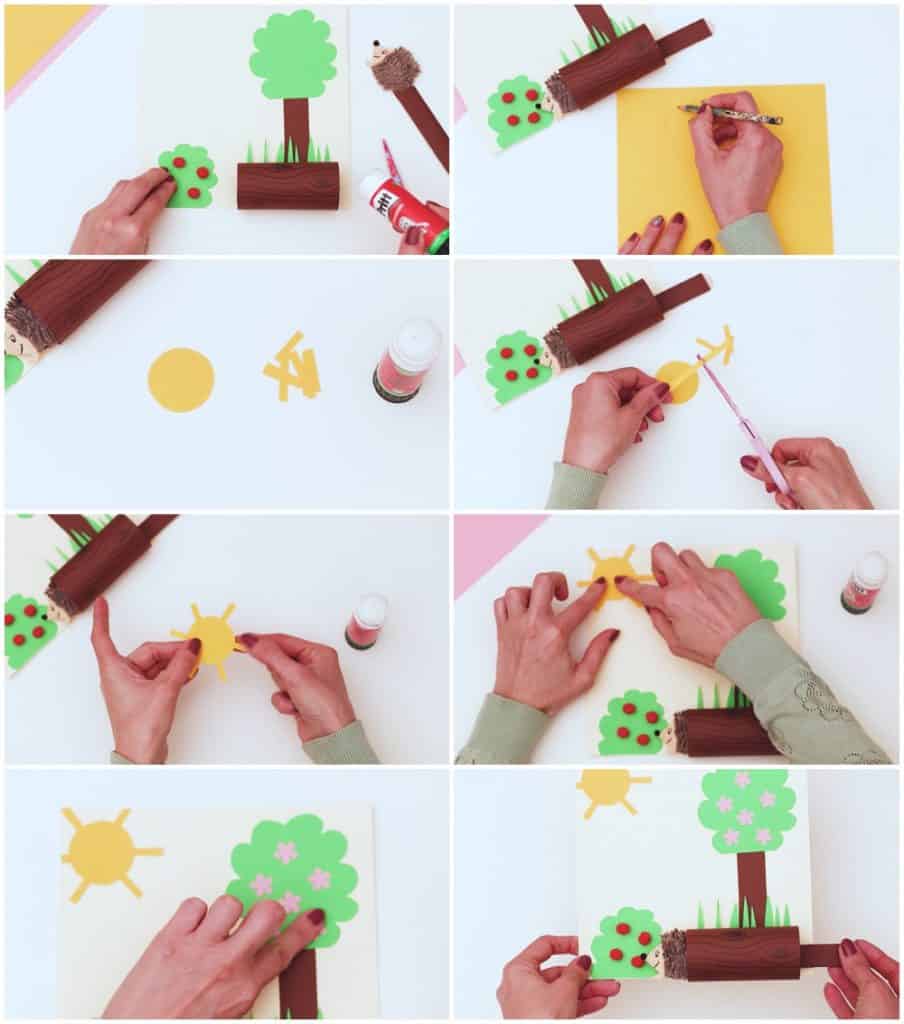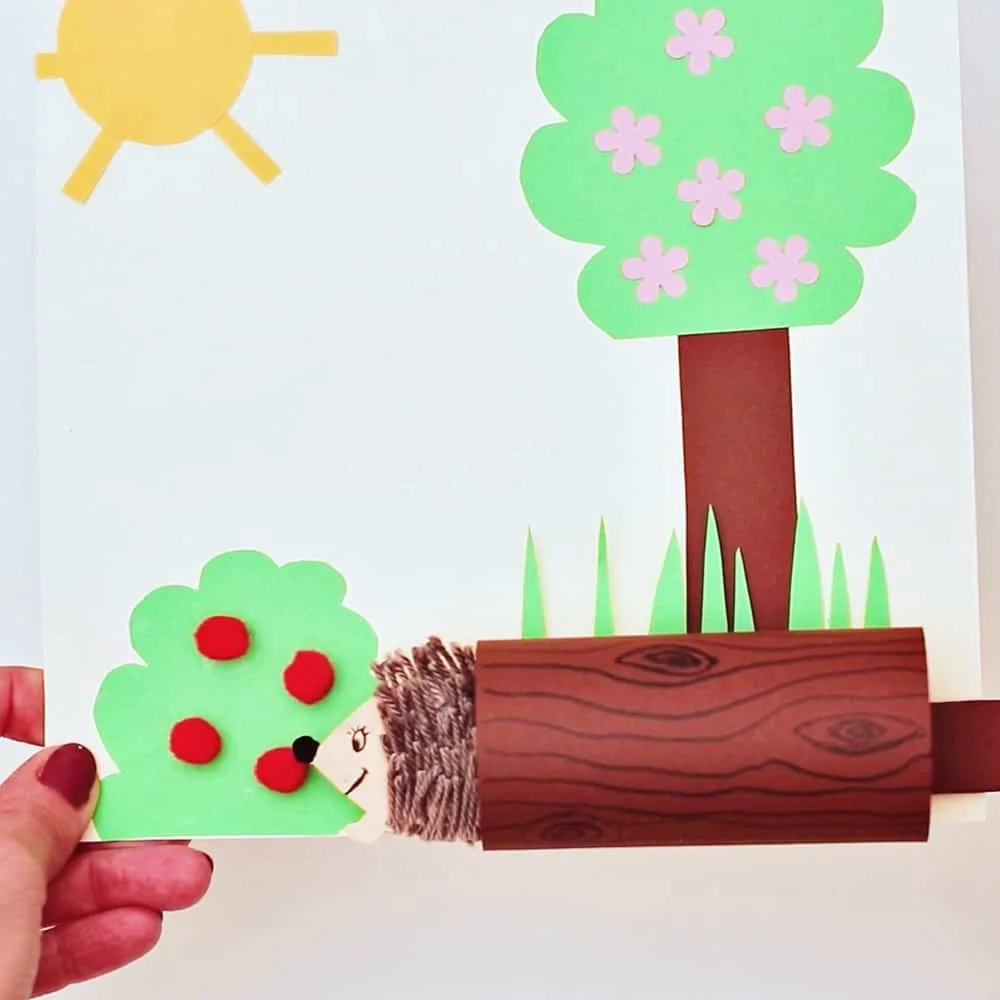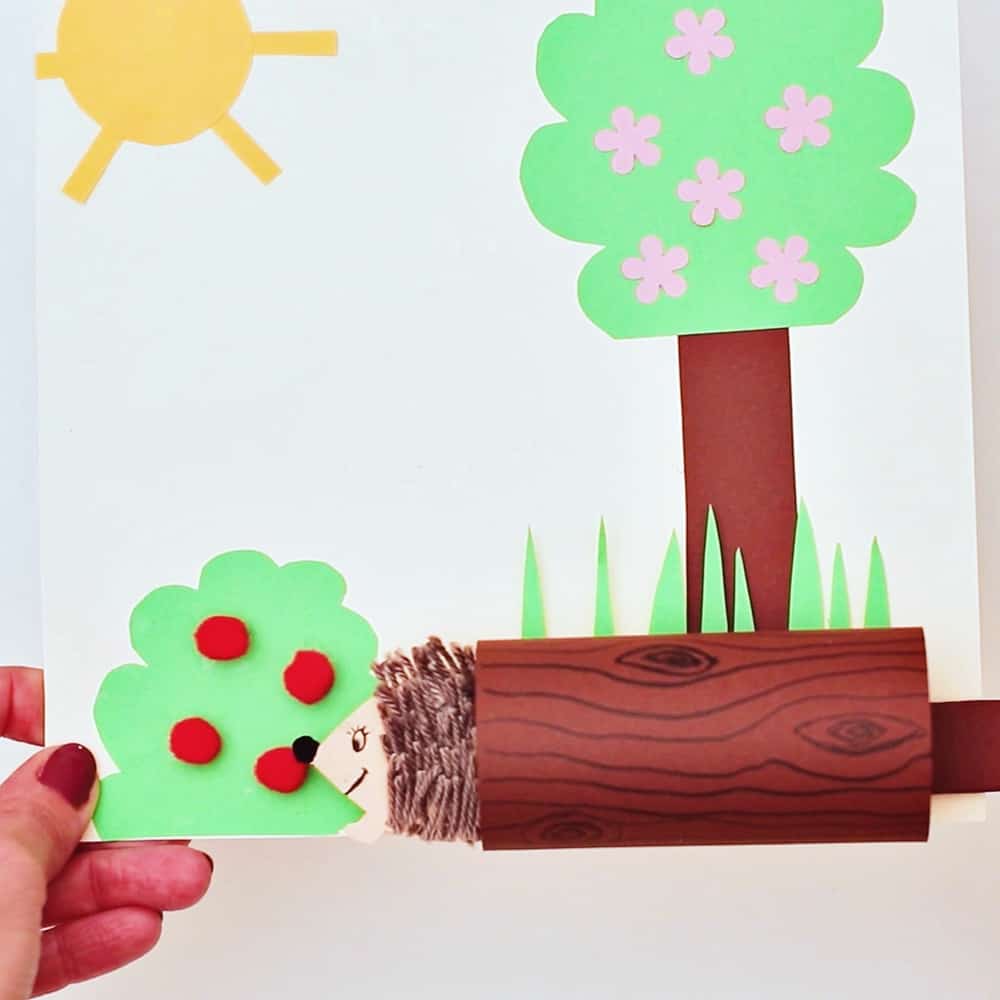 INSTRUCTIONS:
Step 1: Cut a wide strip of brown paper and glue it together to make a cylinder (alternatively you can wrap paper around a paper tube). Draw a wood pattern on it with black marker.
Step 2: Draw a hedgehog that fits the cylinder, cut it out, draw a face for it.
Step 3: Cut little pieces of brown yarn and glue to the back of the hedgehog.
Step 4: Glue brown paper around the popsicle stick, glue the hedgehog to the end.
Step 5: Cut a piece of brown paper for the trunk of the tree. On green paper, draw foliage and a bush, blades of grass for the tree and cut it out.
Step 6: Stick the plants to the cream cardstock paper. Glue the hedgehog cylinder in front of the tree trunk.
Step 7: Draw flowers out of pink paper for the foliage of the tree, cut them out and glue.
Step 8: Draw a circle and little strips on yellow paper for the sun and the rays. Cut out and stick to the cream cardstock.
You Might Also Like: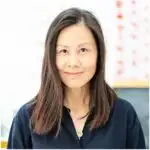 Agnes Hsu is a mom of three and has been inspiring parents and kids to get creative with easy activities and family friendly recipes for over 10 years. She shares her love for creative play and kids food to her 2MM+ followers online. Agnes' commitment to playful learning and kindness has not only raised funds for charity but also earned features in prestigious nationwide publications.