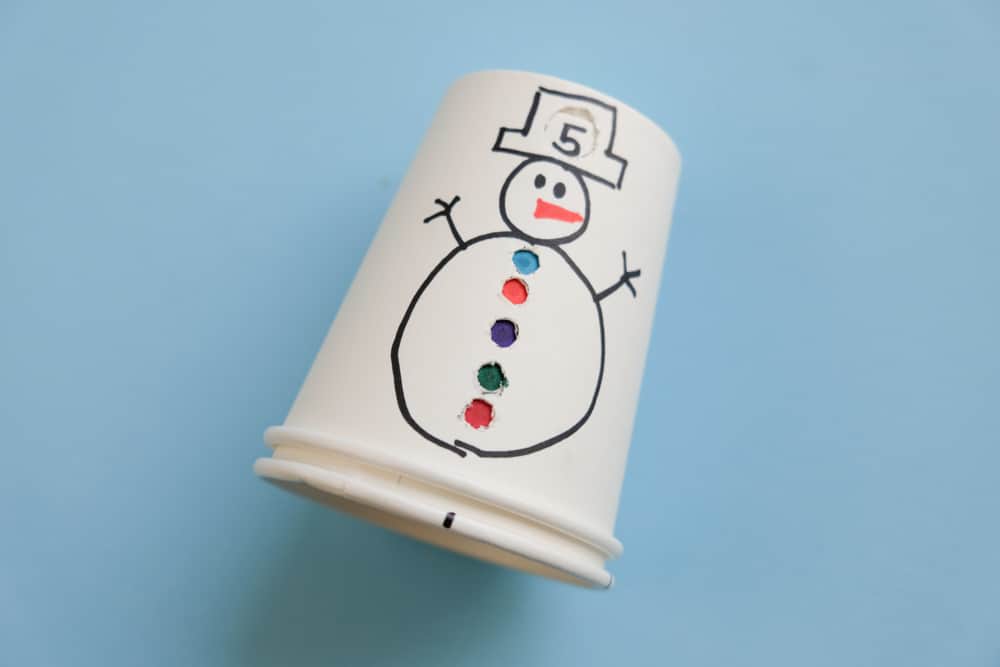 Follow us on Instagram for more fun ideas for kids!
Scroll all the way down to watch the video below for the step-by-step video in how to create this funDIY Paper Cup Counting Snowman. Make sure to subscribe to our YouTube channel for more fun videos!
Toddlers are going to have so much fun learning how to count from 1 to 5 with this fun learning toy.
Turn the paper cup and count the colored buttons on the snowman.
This is so easy to make and guess what? You only need 2 paper cups, a pair of scissors and six markers to make this Counting Snowman.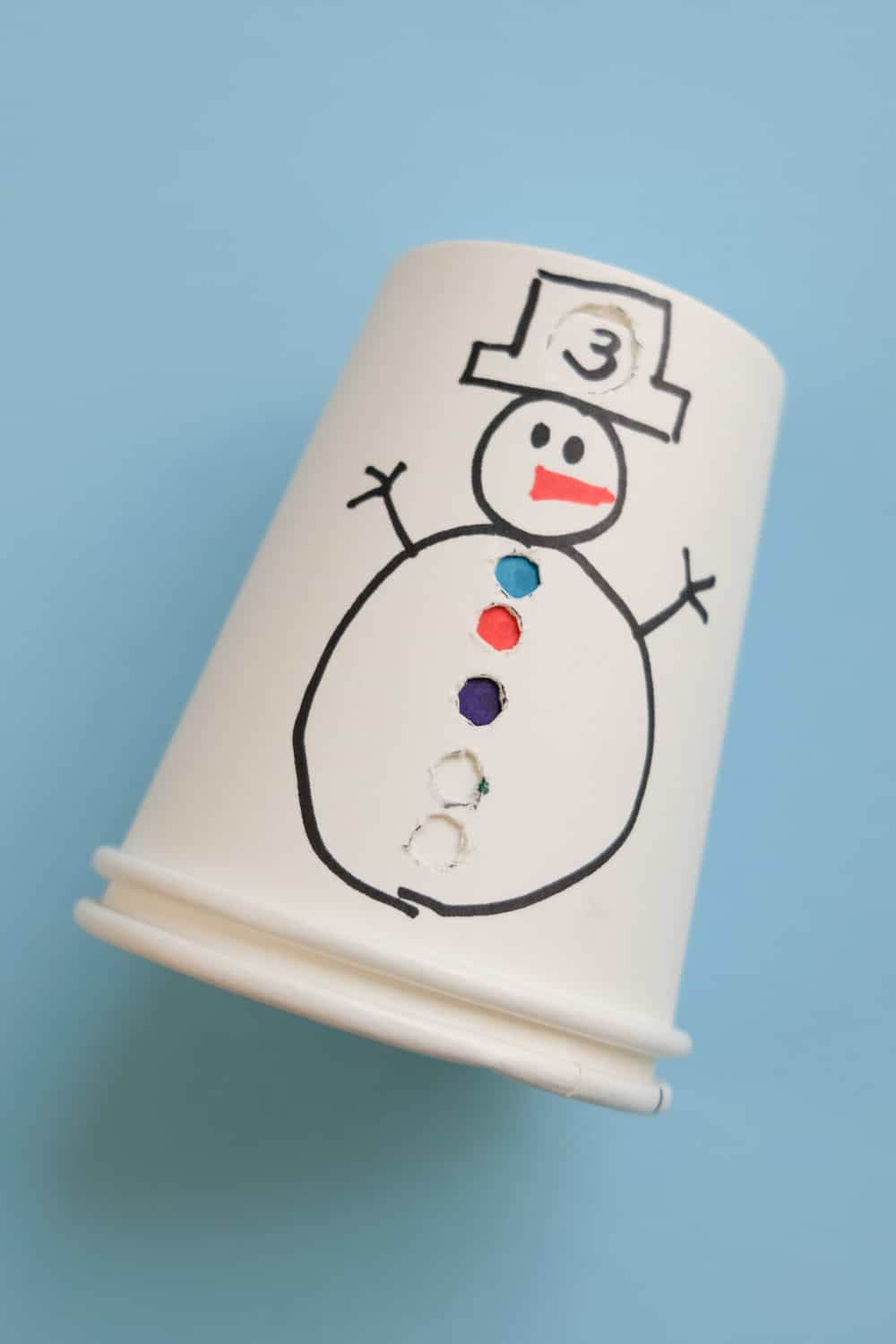 PAPER CUP COUNTING SNOWMAN – MATERIALS:
A pair of sharp scissors
Markers (black and 5 other colors)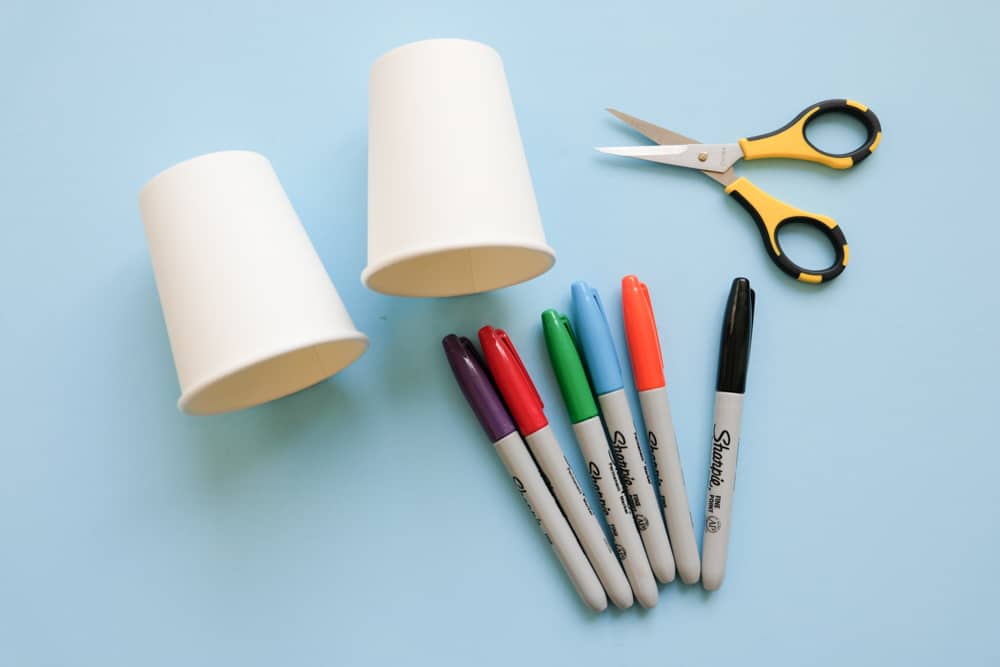 To make this Paper Cup Counting Snowman, watch the video tutorial below or follow the steps below.
INSTRUCTIONS:
Step 1: Draw a snowman on one paper cup. The head and hat should be small so that we have space for a big body with 5 buttons.
Step 2: Draw 5 buttons on the snowman body and a circle on the hat.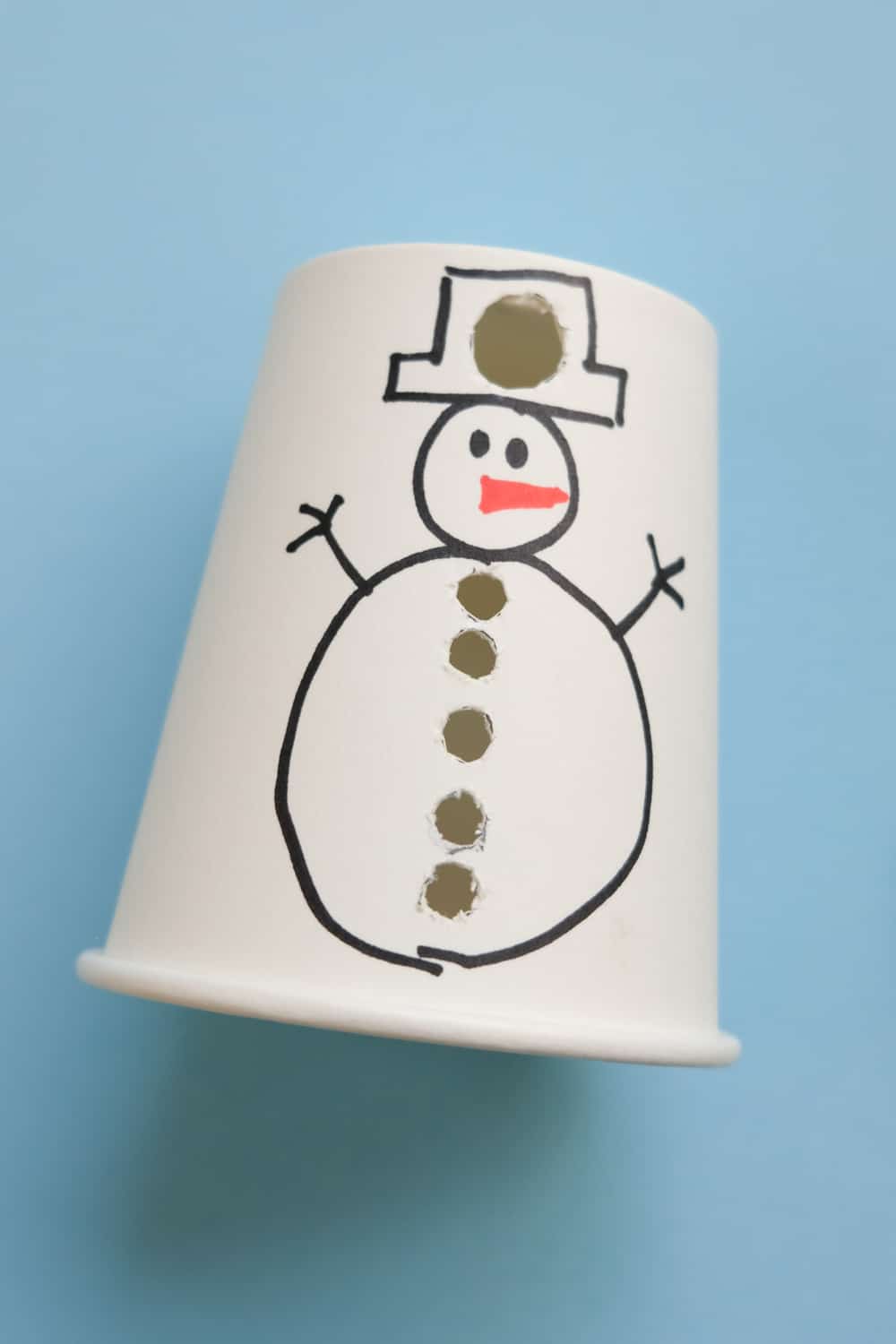 Step 3: Carefully cut the buttons out.
Step 4: Put the second paper cup into the first one.
Step 5: First write 0 in the snowman hat. I also make a small mark on the edge of the inner paper cup to indicate where the starting point is.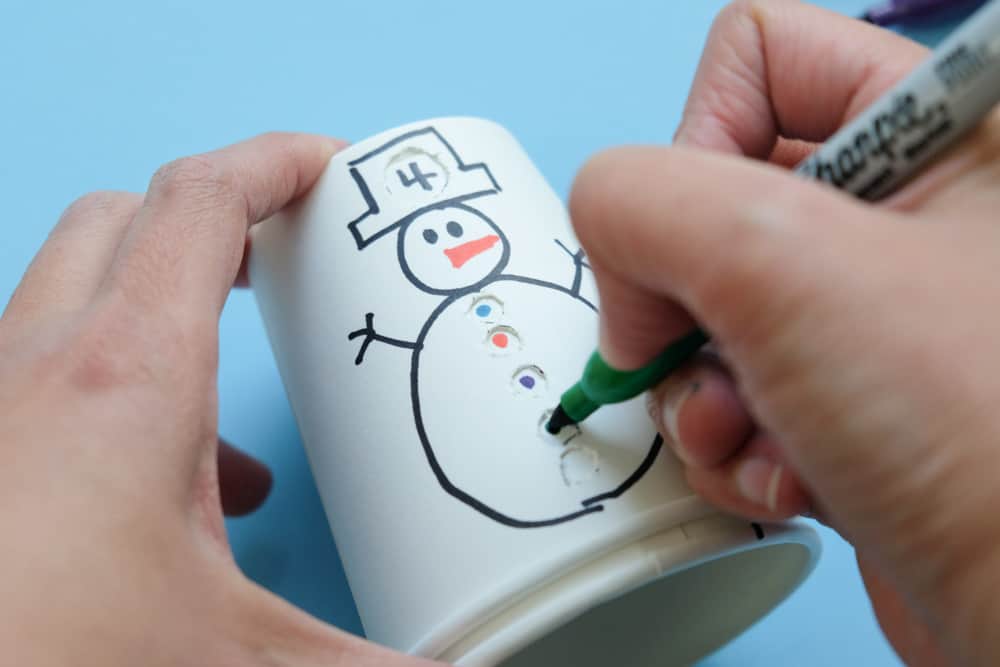 Step 6: Now turn the inner paper cup about 0.75" to the right. Write 1 on the snowman hat and use a marker to put a small dot on the first button.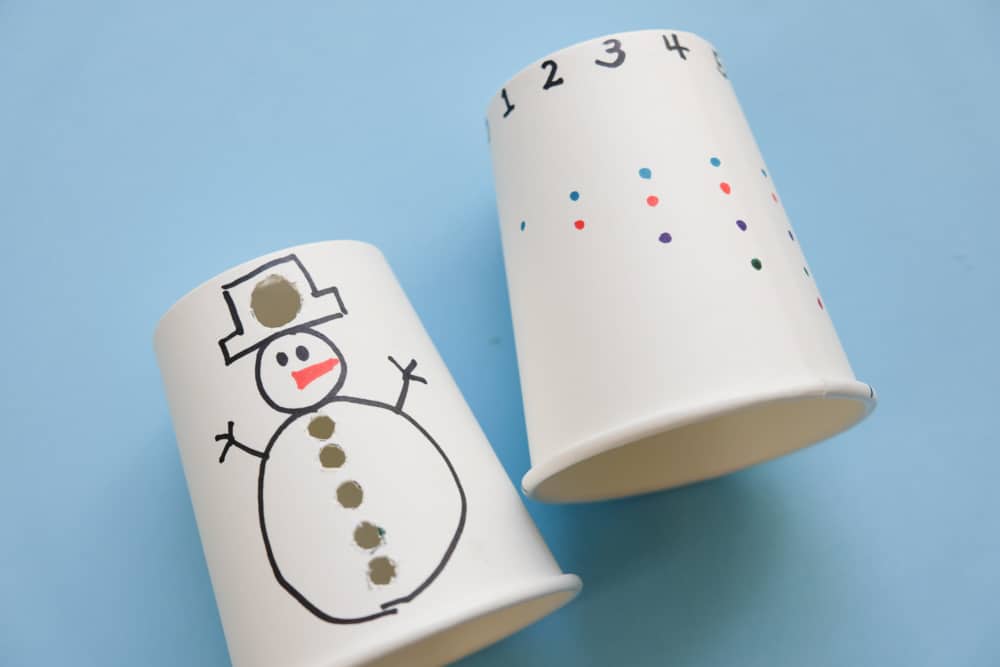 Step 7: Repeat step 6 until you reach 5 and have dots on 5 buttons. I used different colors for different buttons.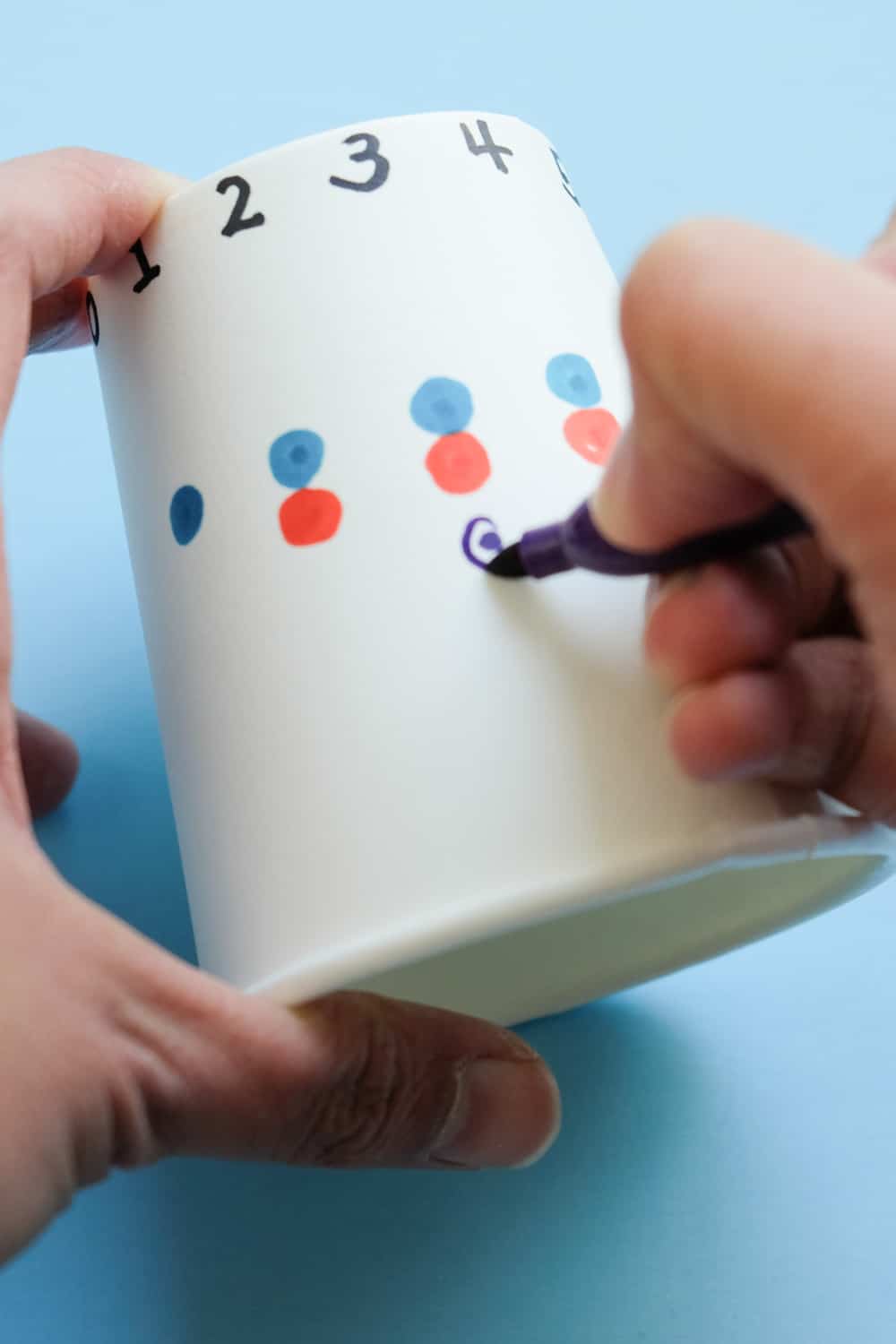 Step 8: Now remove the inner cup. Using the markers, color the dots to make them bigger (as big as the button holes) with the markers.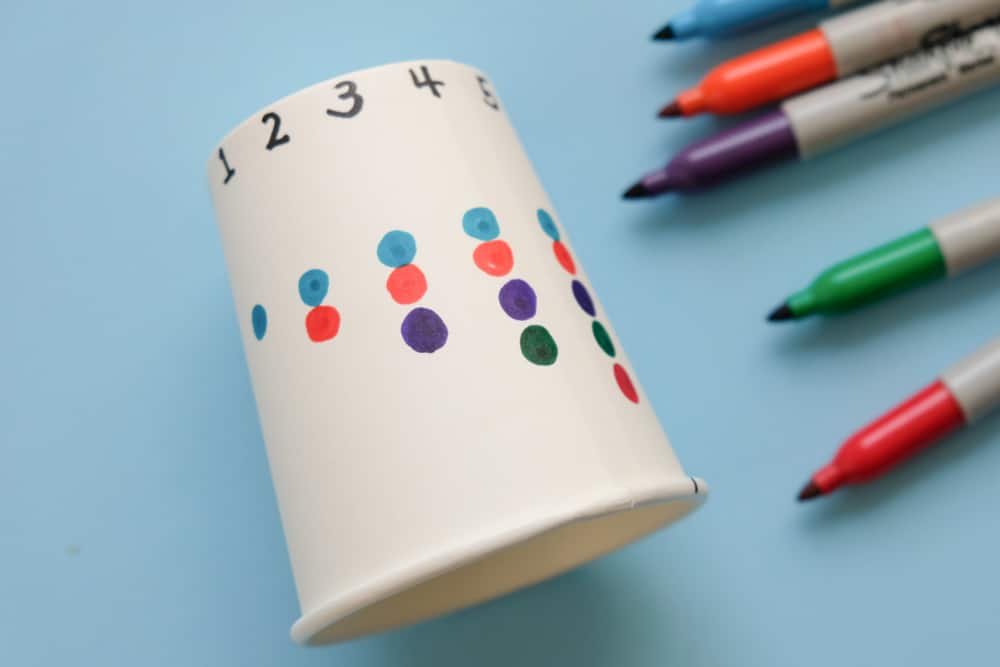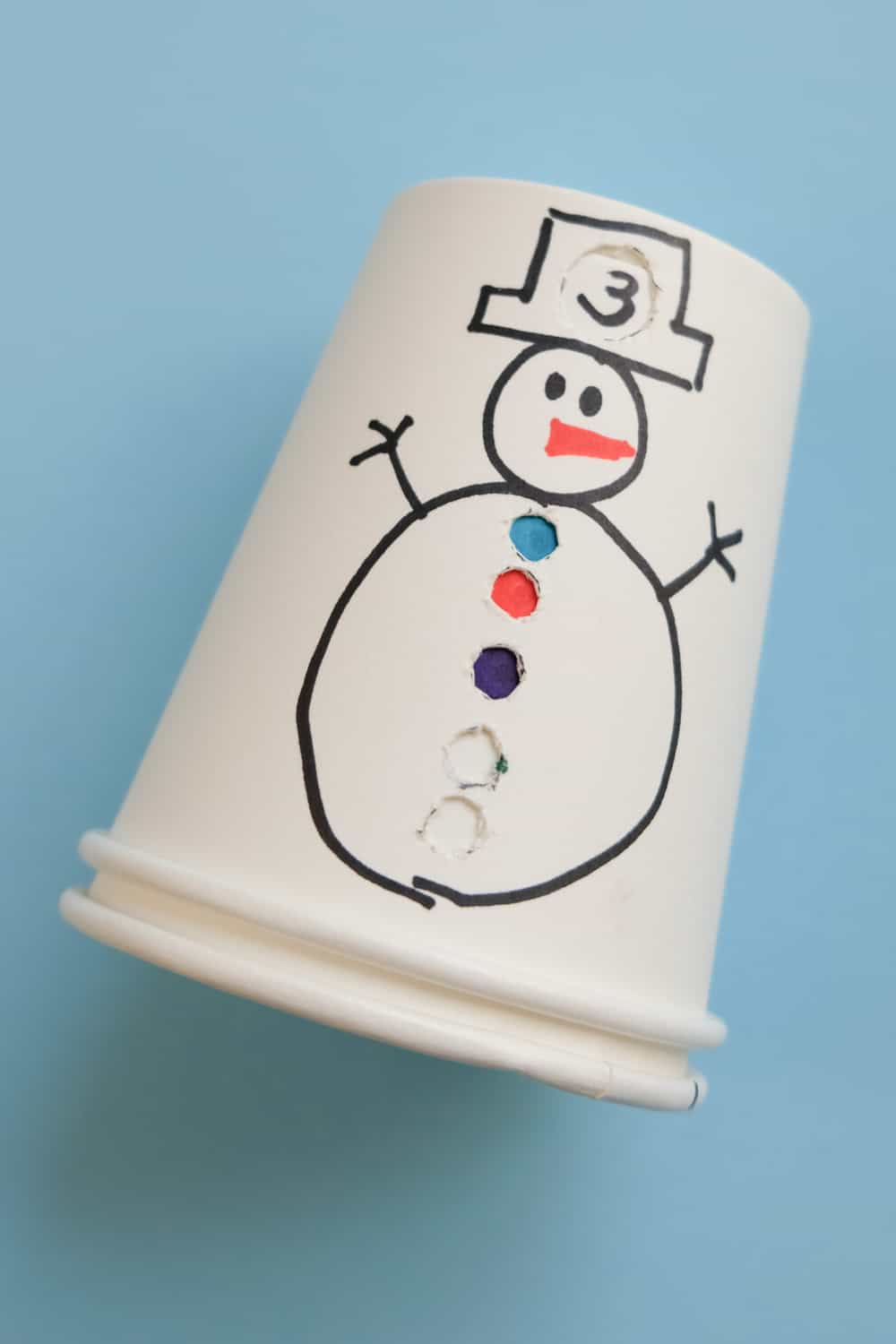 If you like this activity, you have to check out our Phases of the Moon learning toy too! Love more creative learning ideas? Check out this collection of DIY learning toys on Instagram!
Watch the step by step video below to make your own Counting Paper Cup Snowman: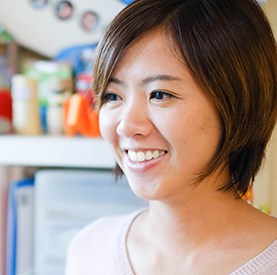 Fynn is a Singaporean mum currently living in California with her husband and two children. Trained a Chemical Engineer, she became a Science teacher and one day decided to dabble in the Arts and became a makeup artist. Her children came along and she switched painting faces for painting cardboard boxes with her children. Driven by new experiences, big dreams and cookie dough ice cream, she is always working on something new – learning new skills, exploring new places, creating new toys from trash and making new learning shelves at home. Follow Fynn on her blog Happy Tot Shelf, Instagram, Facebook, and Pinterest.
---
Disclosure: Some of the links in the post above are "affiliate links." This means if you click on the link and purchase the item, we will receive a small affiliate commission. Regardless, we give our promise that we only recommend products or services we would use personally and believe will add values to our readers.