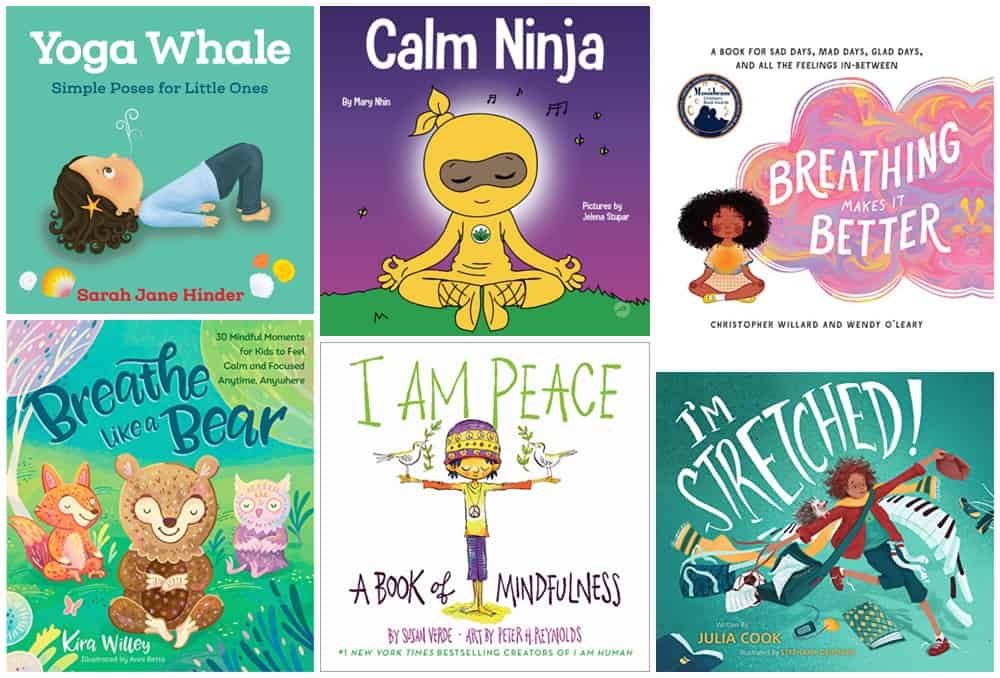 Photo Credit: Amazon
By using this site, you agree to our Terms of Use. This post may contain affiliate links. Read our disclosure policy. As an Amazon Associate I earn from qualifying purchases.
Follow us on Instagram for more fun ideas for kids!
There are various benefits that children can gain from reading mindfulness books, all of which can be calming applied to their everyday lives.
A number of mindfulness books for children are available, some of which are intended to assist children in learning how to concentrate and relax, while others are intended to assist children in learning about and understanding their feelings.
Children can learn about setting boundaries and being assertive through mindfulness books, which can teach them about these skills both in their personal lives and in their interactions with others. Let's take a look at 12 of them!
Introducing Yoga Whale, the perfect way to introduce little ones to the joys of yoga! This delightful board book is packed with fun and easy poses, guided by a cast of friendly sea creatures. From Dolphin to Starfish, there's a pose for everyone! Yoga Whale makes it easy to bring healthy fun into your child's day with complete yoga instructions for parents and caretakers. So dive in and get started today!
Help your child learn how to deal with stress and anxiety using mindfulness with I'm Stretched. Julia Cook, the award-winning author and parenting expert, shows children how to use mindfulness to manage their stress and keep their joy. With colorful illustrations and an engaging story, this book is perfect for teaching kids the importance of being mindful in difficult situations. You and your child will learn how to take a time-out, focus on the present, and find ways to calm down.
This is a beautifully illustrated board book from the best-selling team behind I Am Human and Love. A gentle expression of mindfulness for the youngest readers from #1 New York Times bestselling authors Susan Verde and Peter H. Reynolds, encouraging children to breathe, taste, smell, and be present in the here and now. I Am Peace is perfect for introducing little ones to the power of mindfulness in a fun and interactive way. With beautiful illustrations by Verde and sweet text by Reynolds, this book is sure to become a family favorite!
Need a little help managing your emotions? This book is here to help! Breathing Makes It Better guides children through powerful emotions like anger, fear, sadness, confusion, anxiety, and loneliness. It teaches kids how to breathe through their feelings and find calm with rhythmic writing and engaging illustrations. Simple guided practices, like imagining you are a tree blowing in the wind, follow each story to teach children how to apply mindfulness techniques when they need them the most.
Slow down and smell the roses! This playful board book from Hello! Lucky, and is perfect for teaching kids about mindfulness. Readers will find at least one rose on every spread with bright, adorable illustrations and a seek-and-find element. Filled with fun teaching moments for kids and their caregivers, Sloth and Smell the Roses is sure to give the preschool set much to ponder.
If you're looking for a way to help your child grow in self-awareness and emotional intelligence, look no further than Mindful Affirmations and Activities. This beautiful journal is filled with stunning minimalist artwork and adorable coloring pages, as well as thought-provoking mindfulness exercises. With this book, your child will learn to explore their deepest feelings and foster personal growth with a selection of loving affirmations.
The Mindfulness Workbook for Kids is a fun and engaging guide to help kids focus, develop coping skills, deal with difficult situations, and live their lives with more positivity. It is an excellent resource for parents and teachers alike. This book, which includes more than 60 activities, provides practical tools to help your child get started on their mindfulness journey. With exercises ranging from cultivating kindness toward oneself and others to dealing with impulsiveness and anxiety, the Mindfulness Workbook for Kids encourages children to develop skills that will benefit them in all aspects of their lives.
The new children's book series, Ninja Life Hacks, was developed to teach kids valuable life skills that are fun and entertaining. In Calm Ninja: A Children's Book About Calming Anxiety, readers will learn how to calm their worries and stay peaceful under extreme circumstances. Through the comedic story of a young ninja who must use his training to calm an anxious dragon, kids will learn how to deal with stress in a healthy way. This engaging and informative book is perfect for boys, girls, early readers, primary school students, or toddlers.
Here's Breathe Like a Bear, the perfect way to help kids learn mindfulness and relaxation techniques. This beautifully illustrated collection of 30 short breathing exercises can be performed anytime, anywhere, based on Kira Willey's Parents' Choice GOLD Award-winning CD, Mindful Moments for Kids. From gaining focus at school to feeling energized during the day, Breathe Like a Bear will help kids find calm and peace in any situation.
Mindfulness for Kids in 10 Minutes a Day is the perfect antidote for kids who are always on the go! Just like baseball, dancing, and math, mindfulness is a skill that kids can build with practice. This handy little book is packed with simple meditations, breathing exercises, and more, to help kids make mindfulness a habit. With just a few minutes of practice each day, kids will discover how mindfulness can boost their mood, improve their focus, and empower them to let go of their worries—so they can thrive no matter what life throws their way!
Every child deserves to know that they have a superpower, and for Sofia, she can control her breath. In Breathing is My Superpower: Mindfulness Book for Kids, Sofia teaches children how to use breathing techniques to calm down in difficult situations. The book is full of colorful illustrations and easy-to-follow exercises to help kids regulate their emotions and learn how to deal with stress.
Colorful Place is the perfect antidote for stressed-out kids! This mindful story and art book gently teach children soothing skills like breathing, counting, and noticing the five senses. After the story, art activities extend and deepen the experience, helping kids connect themselves and the present moment. Filled with adorable artwork and a fun storyline, Colorful Place is sure to help your child feel more calm, relaxed, and confident.
Kids are under a lot of pressure these days. They're constantly bombarded with stimuli from school, social media, and the world around them. Unfortunately, this can lead to stress, anxiety, and even depression in some cases.
Mindfulness can help kids deal with this pressure by teaching them to regulate their emotions and focus their attention. Mindfulness books for kids are a great way to introduce this critical skill to children.
These books teach kids how to be mindful in everyday situations, deal with stress and anxiety, and regulate their emotions. They are filled with colorful illustrations and easy-to-follow exercises that will help kids learn mindfulness in a fun and entertaining way.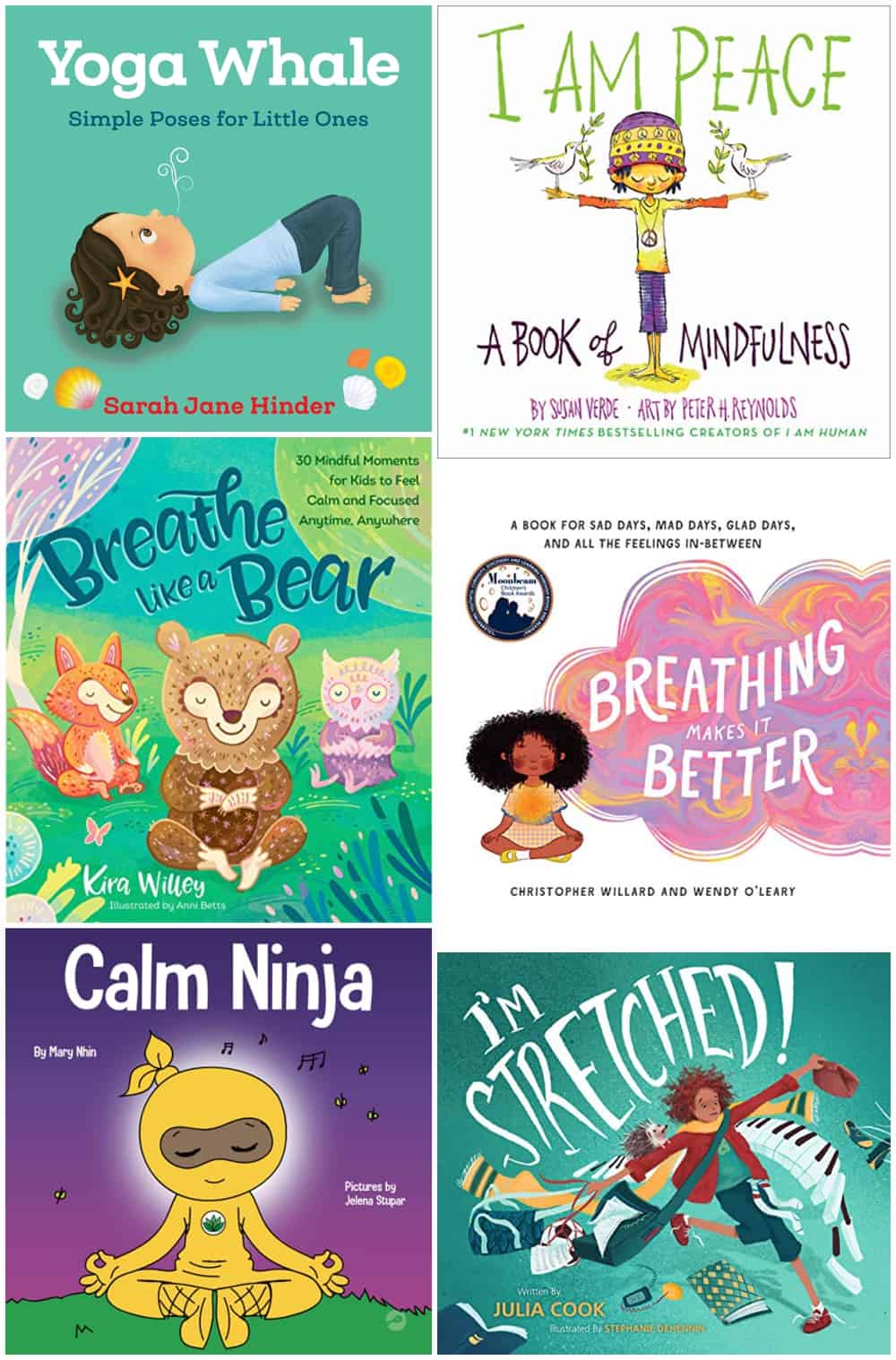 Photo Credit: Amazon
You Might Also Like