By using this site, you agree to our Terms of Use. This post may contain affiliate links. Read our disclosure policy.
Follow us on Instagram for more fun ideas for kids!
Learn how to make clay animals with his super easy creative clay craft for kids that also makes a fun recycled project!
Kids love creative clay projects and making cute clay animals is no exception! In this tutorial, we will show you how to make clay animals and how to display them in an eco-friendly way on cardboard frames!
Welcome to the zoo! Emilia Elephant, Harold Hippo, Karl Koala and their friends are waiting for you! Here comes a funny ancestral gallery you will have a lot of fun with. And it also doesn't get boring because kids will love kneading clay, painting, cutting, and gluing a bit! But most of all they will have fun making these adorable clay creatures! So let's start right away!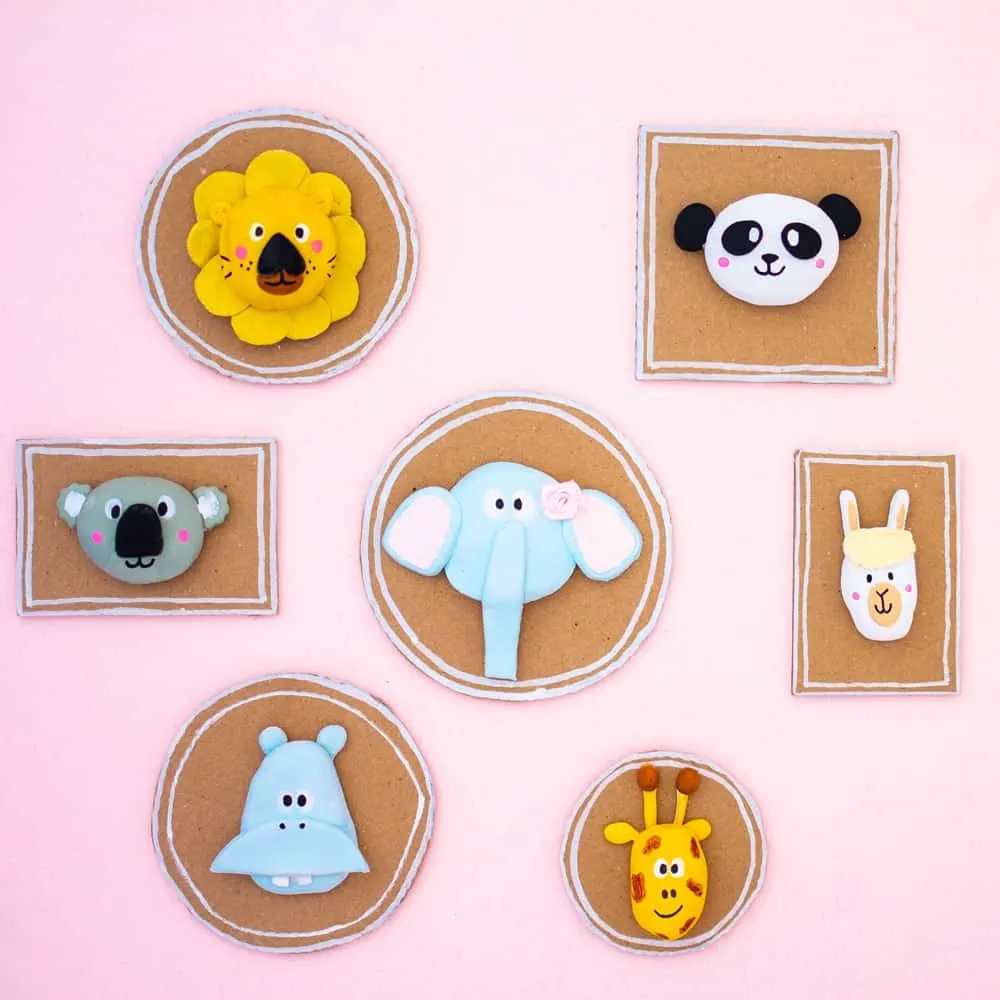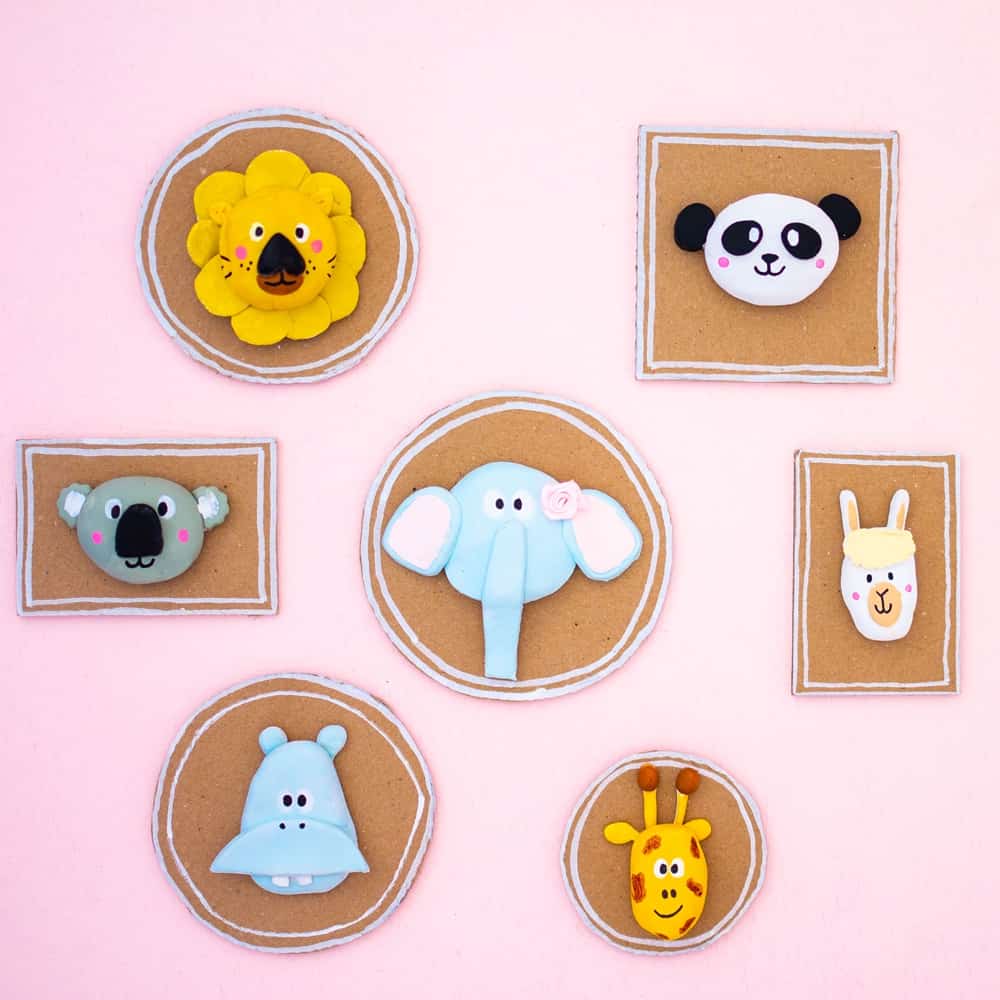 What do you need to make clay animals?
You can use any type of clay but we love the ease of air dry modeling clay so it's easy and there is no fuss with oven baking times. Just note that although it will die hard, it will be more brittle and delicate than oven bake clay which dries hard and matte. For this clay craft project, you'll also need some basic craft materials like acrylic paint, glue, and scissors as well. We used acrylic paint but you can also use Tempera or watercolor paints.
Clay Animal Craft – Materials:
knife
cardboard
brush
glue
scissors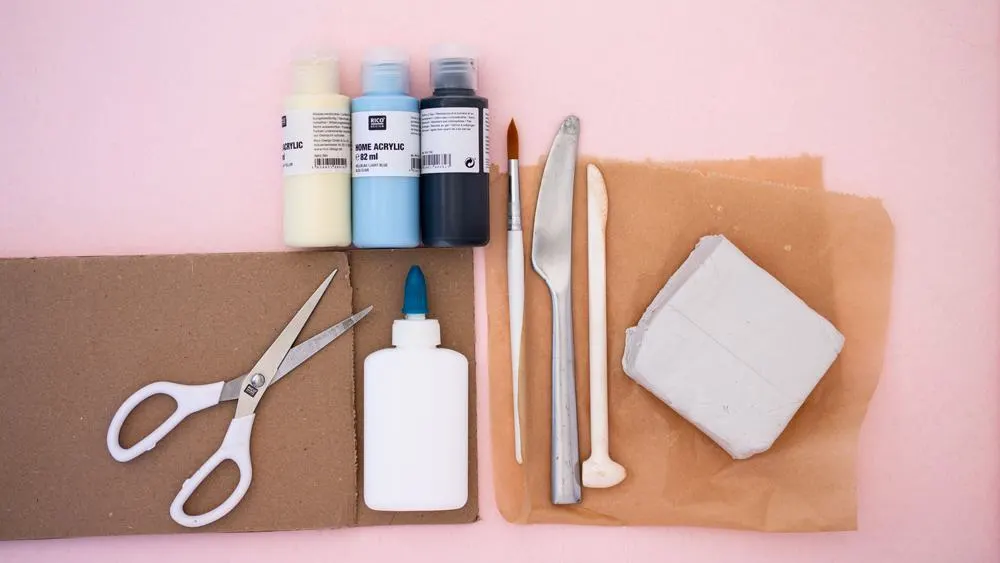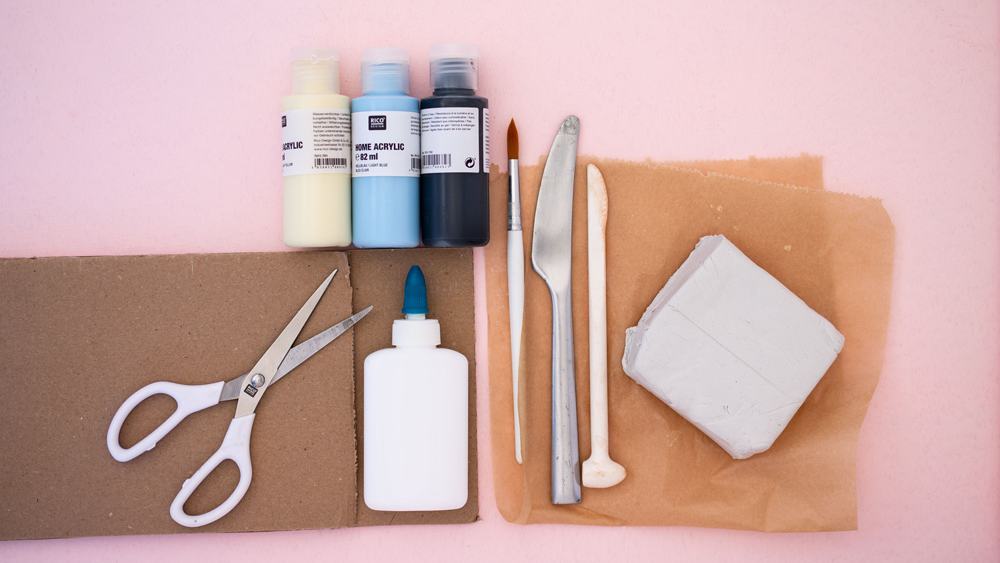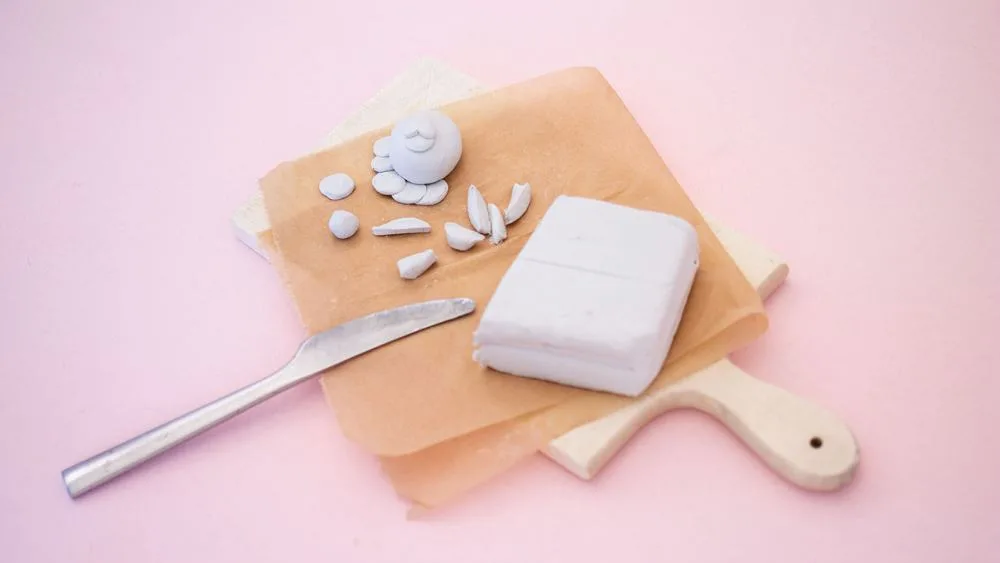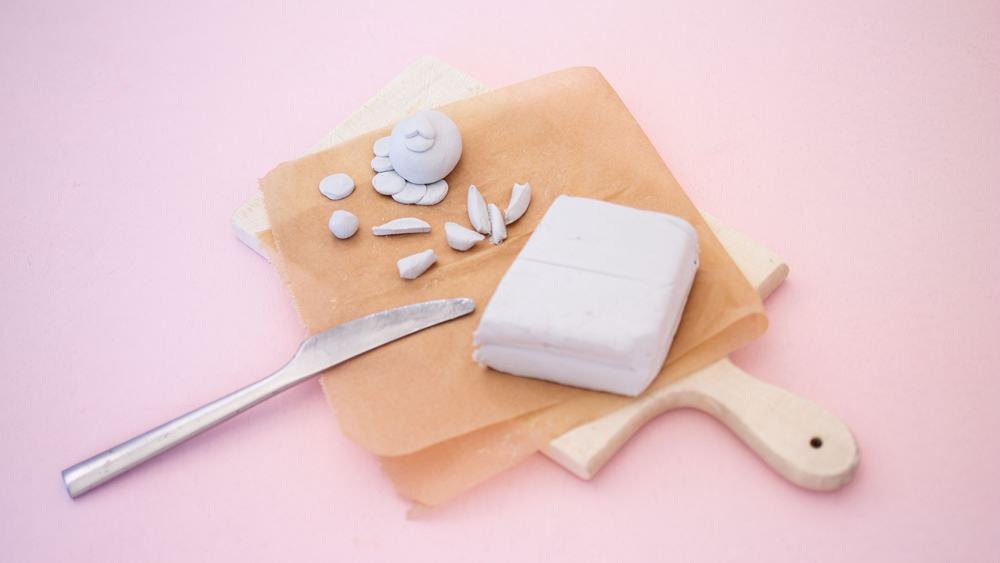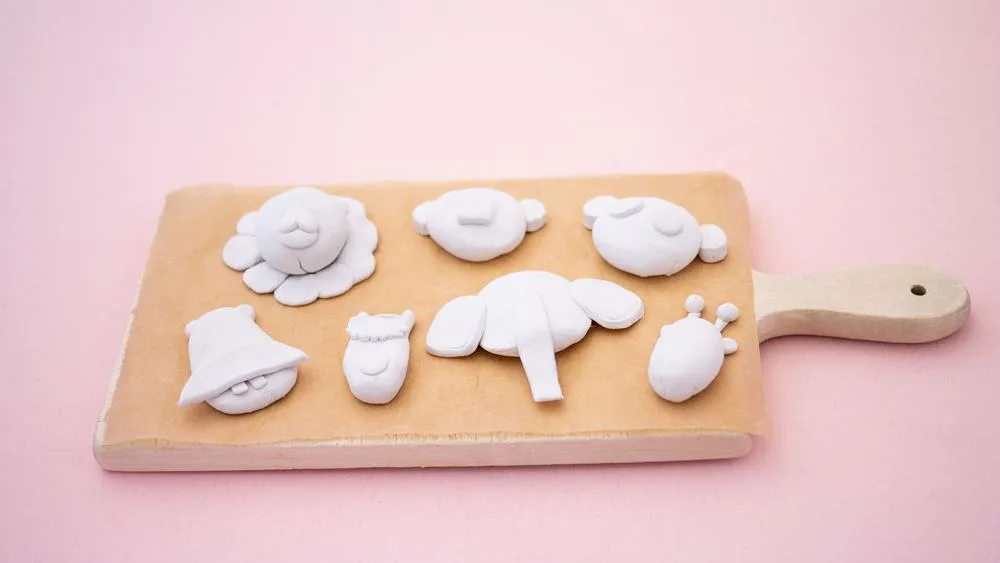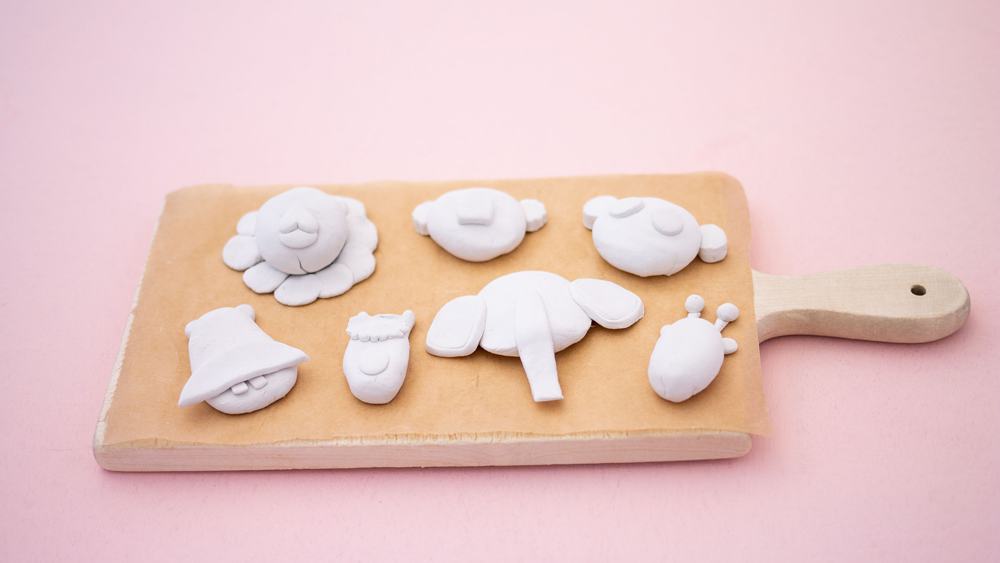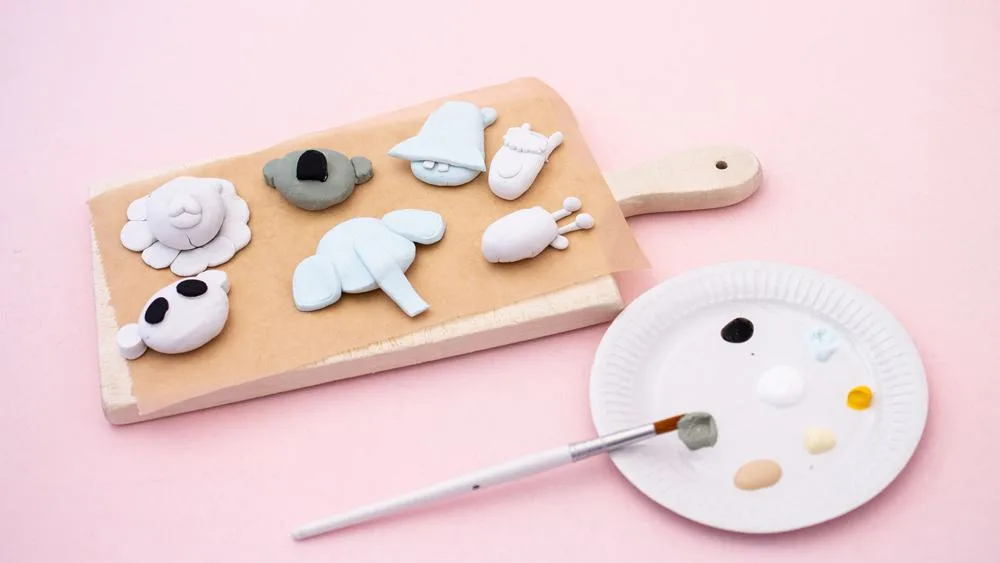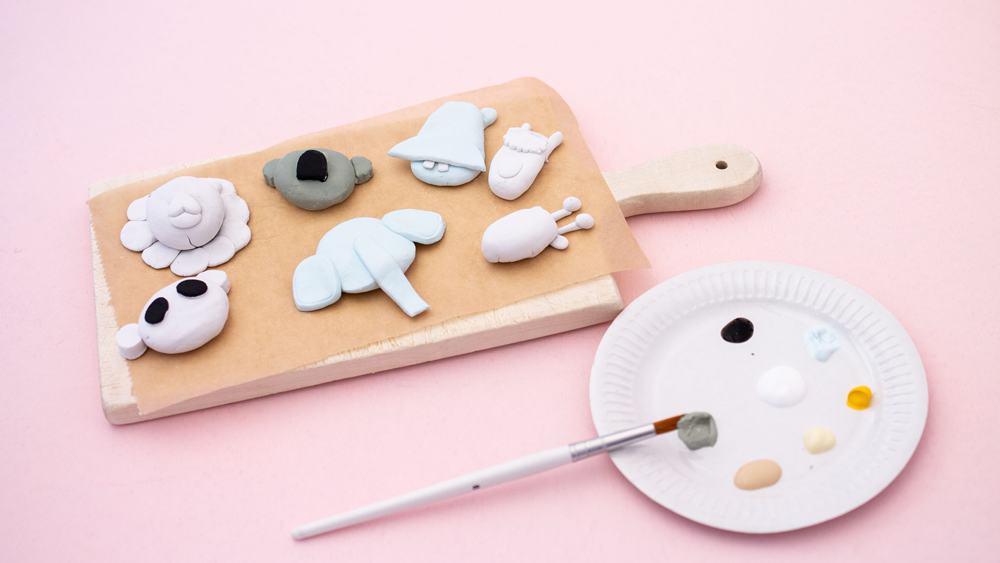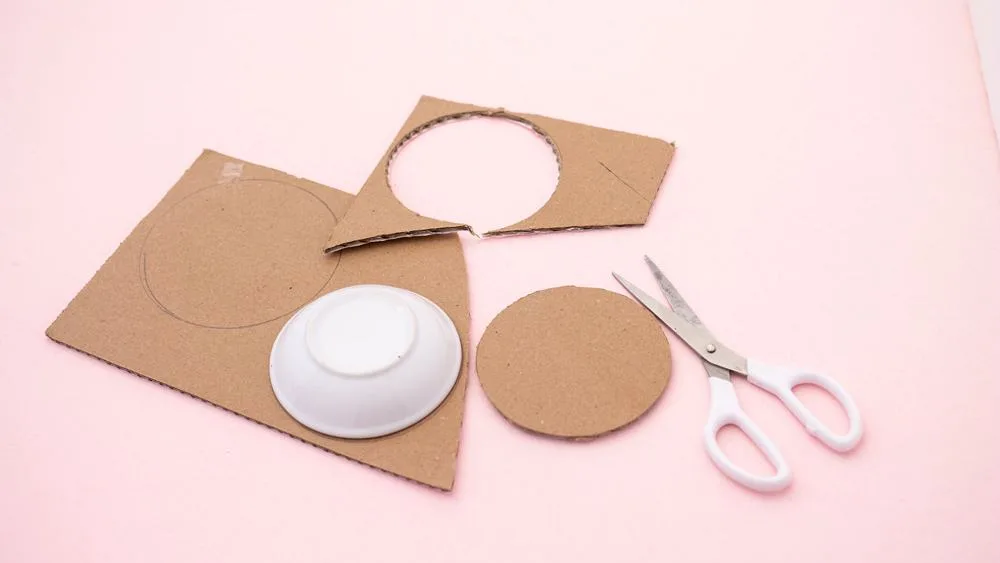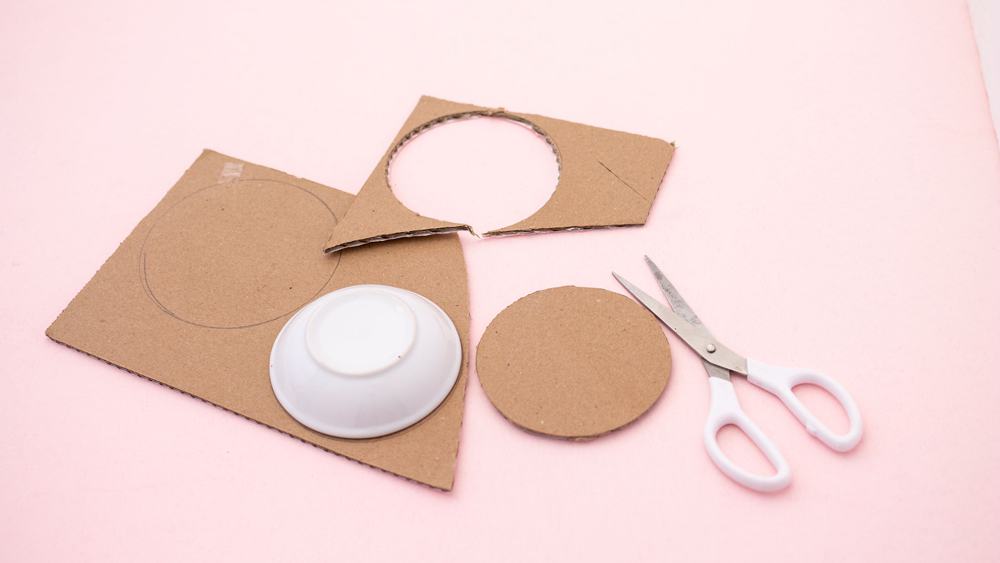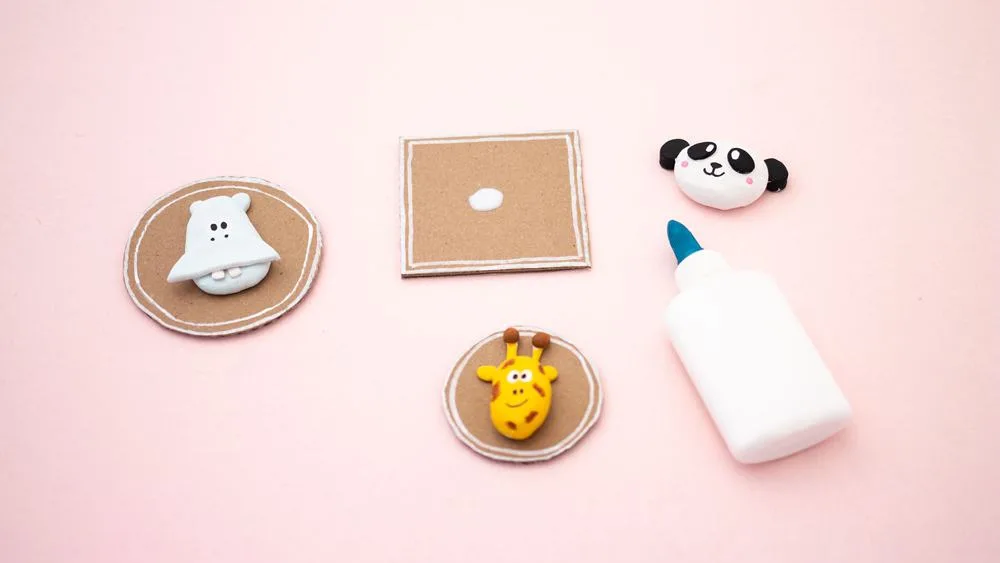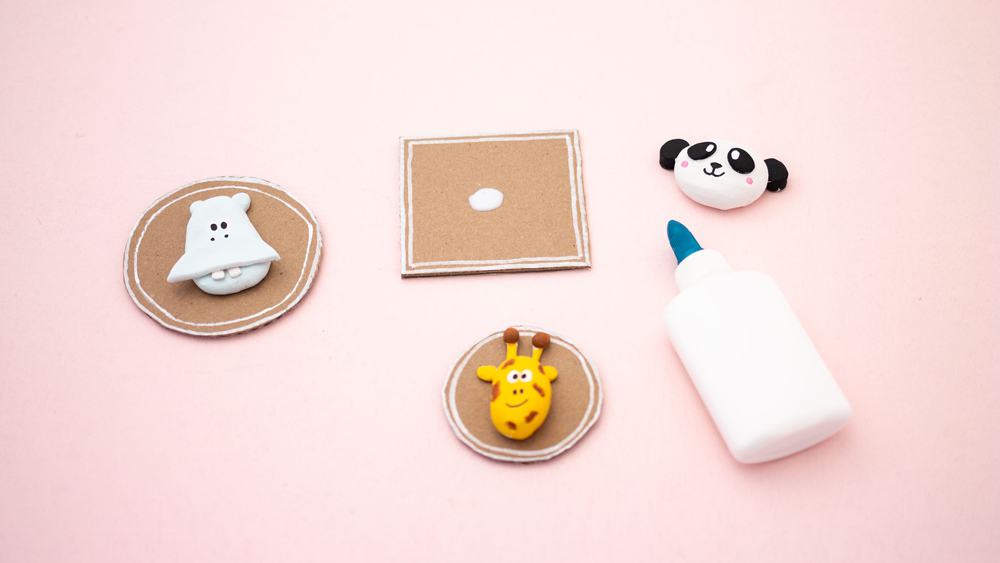 Yield: Clay Animals
HOW TO MAKE CLAY ANIMALS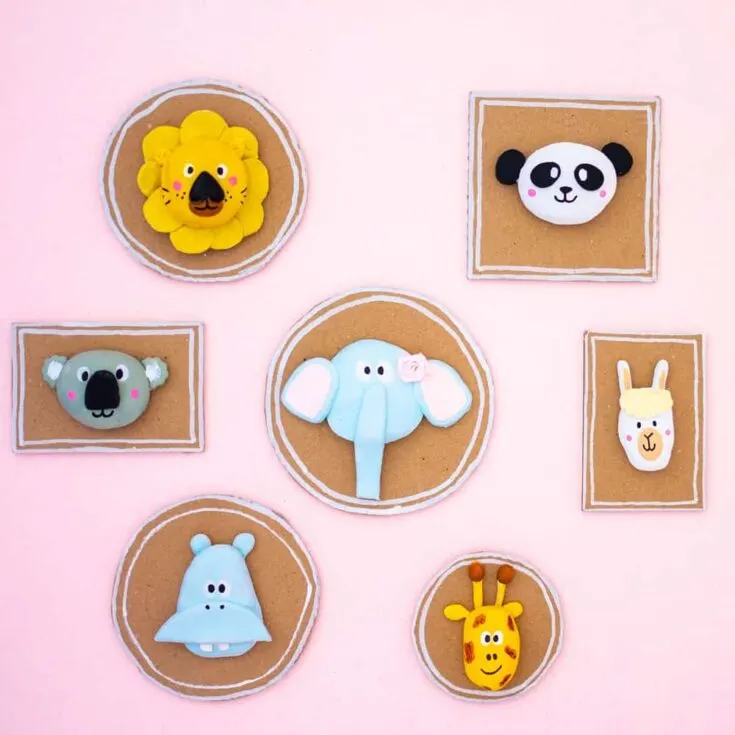 Materials
Knife
Cardboard
Paint brush
Craft glue
Scissors
Instructions
Step 1
Cut off a slice of the modeling clay with a knife and shape it into a ball. Gradually shape all the animal small parts such as ears, nose and mane.
Step 2.
Connect the pieces together well. Sometimes it helps to use a little bit of water and a knife or spoon to smooth out the transitions.
Step 3.
Now you let your work of art dry really well. At least overnight or a couple of days.
Step 4.
Now the animals can be painted. To do this you first apply the base color with acrylic paint and then add the details. Let the paint dry well.
Step 5.
In the meantime, you can cut picture frames out of cardboard. A glass, bowl or ruler will help you draw the shapes.
Step 6.
Then you can glue the animal head in the middle of the frame with craft glue or a hot glue gun.
You Might Also Like
ABOUT THE AUTHOR: PIA DEGES


I am a TV editor and author who loves being creative. I draw, glue, craft, bake or cook and every day is too short for all the ideas that are in my head. Parallel to my work for television, I have written over 30 books on crafts for kids, food and DIY in the last 8 years. You find me on
Instagram
and on my website
www.piadeges.de
.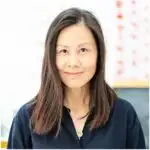 Agnes Hsu is a mom of three and has been inspiring parents and kids to get creative with easy activities and family friendly recipes for over 10 years. She shares her love for creative play and kids food to her 2MM+ followers online. Agnes' commitment to playful learning and kindness has not only raised funds for charity but also earned features in prestigious nationwide publications.