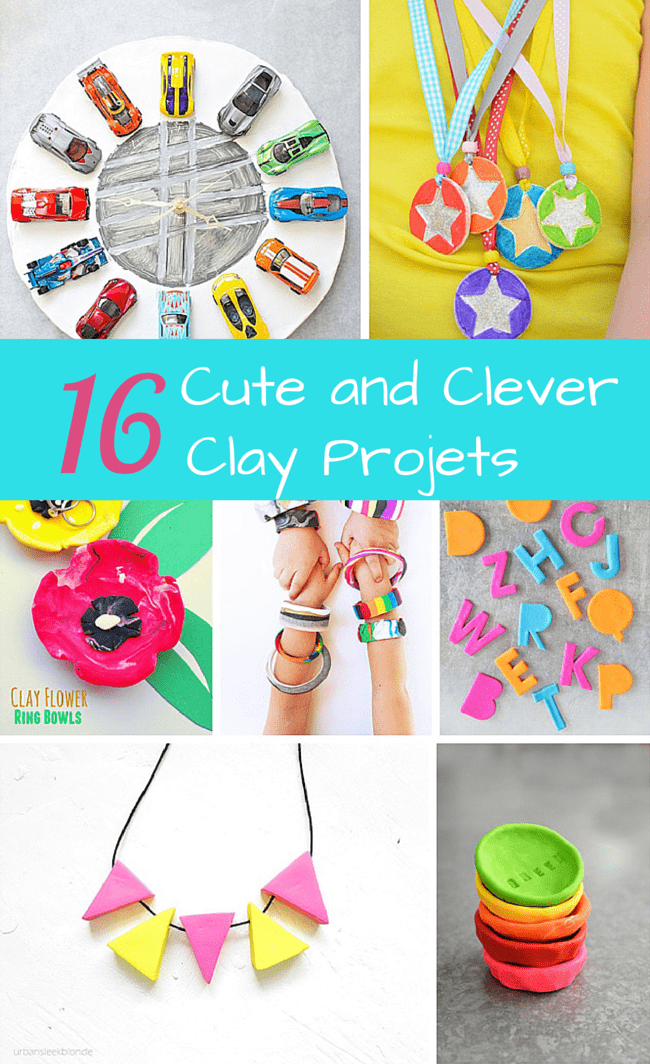 One of our go-to craft supplies is polymer clay which is easy for little hands to mold, comes in vibrant colors and bakes up hard. No need for a kiln! Nowadays, you not only have the option of polymer clay but many cool, new modeling and air-dry clays that don't require any baking at all. Sculpt animals, make your own alphabet magnets, jewelry, and even a cool car clock or dino fossils with these cute and clever clay projects for kids.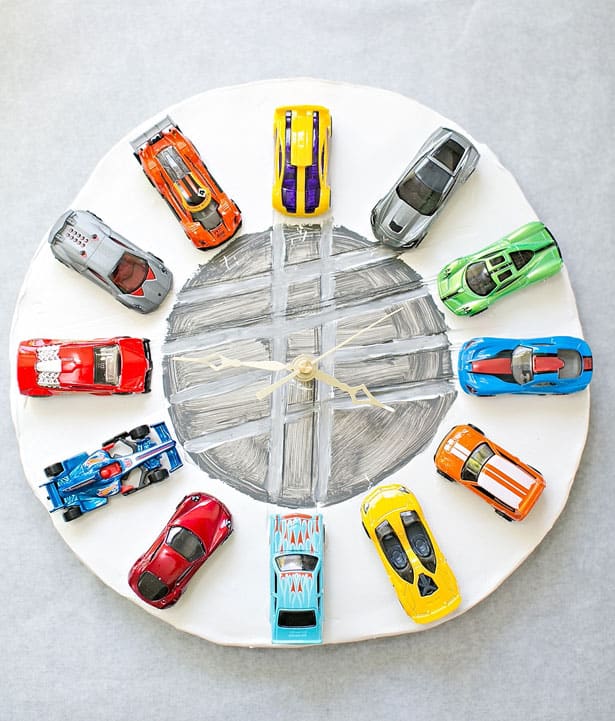 Car Clay Clock (via hello, Wonderful)
Find out how to make this easy, working clock out of clay to display your kid's favorite toy cars. They can detach so you can move the cars around!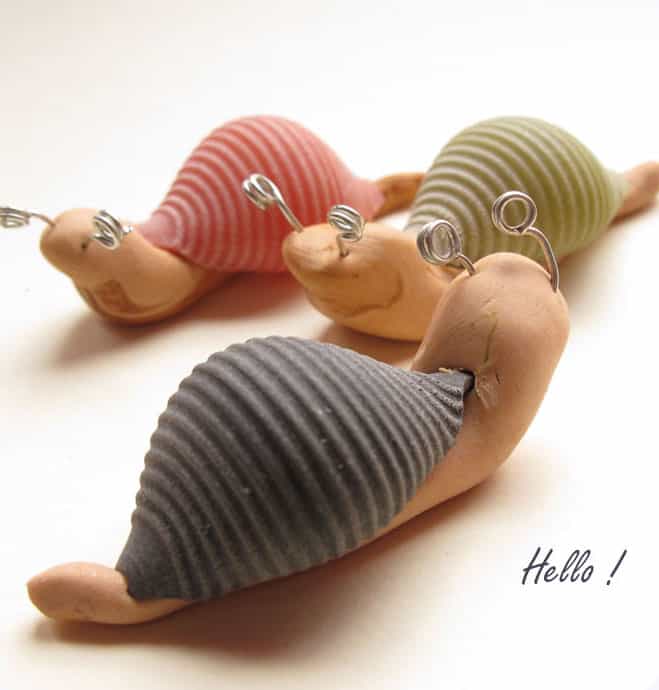 Clay Snails (via Oeil 2)
Combine two cute crafts by painting pasta shells and making fun snails with clay!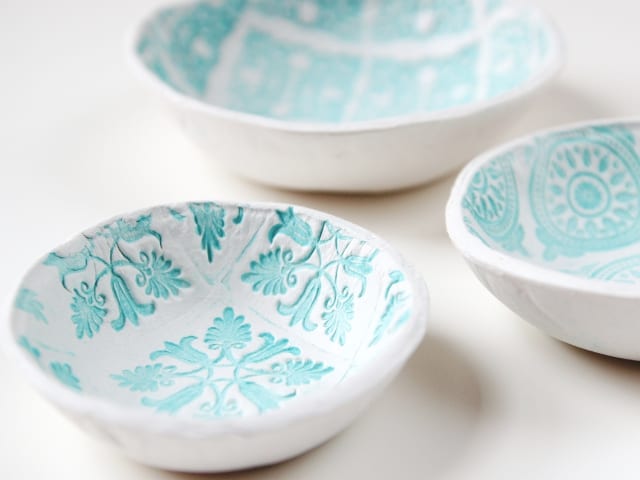 Stamped Clay Bowls (via Gathering Beauty)
Make gorgeous stamped bowls that would make lovely handmade gifts from the kids.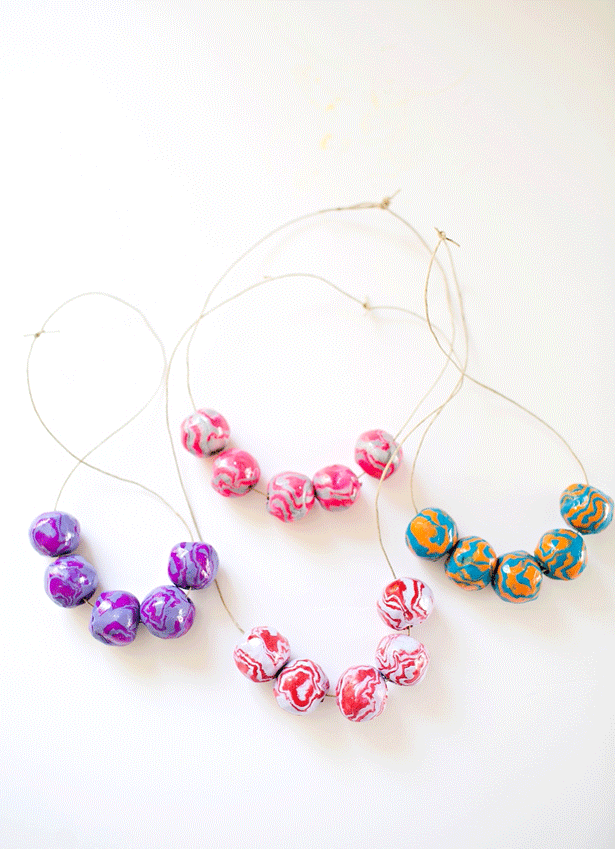 Clay Wooden Beads (via hello, Wonderful)
These marbled clay beads are entwined around wood so they aren't so heavy and make beautiful necklaces for the kids.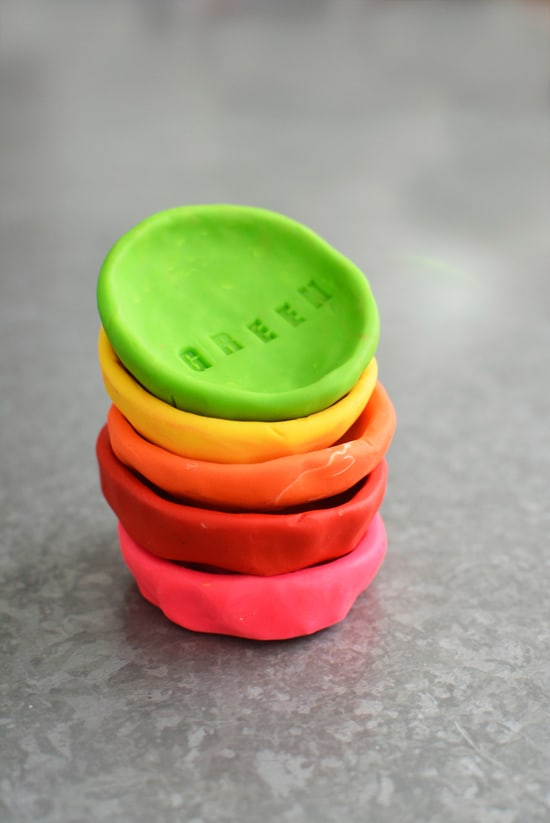 Rainbow Pinch Pots (via hello, Wonderful)
A cute toddler activity that also involves some fun color and sorting learning along with it.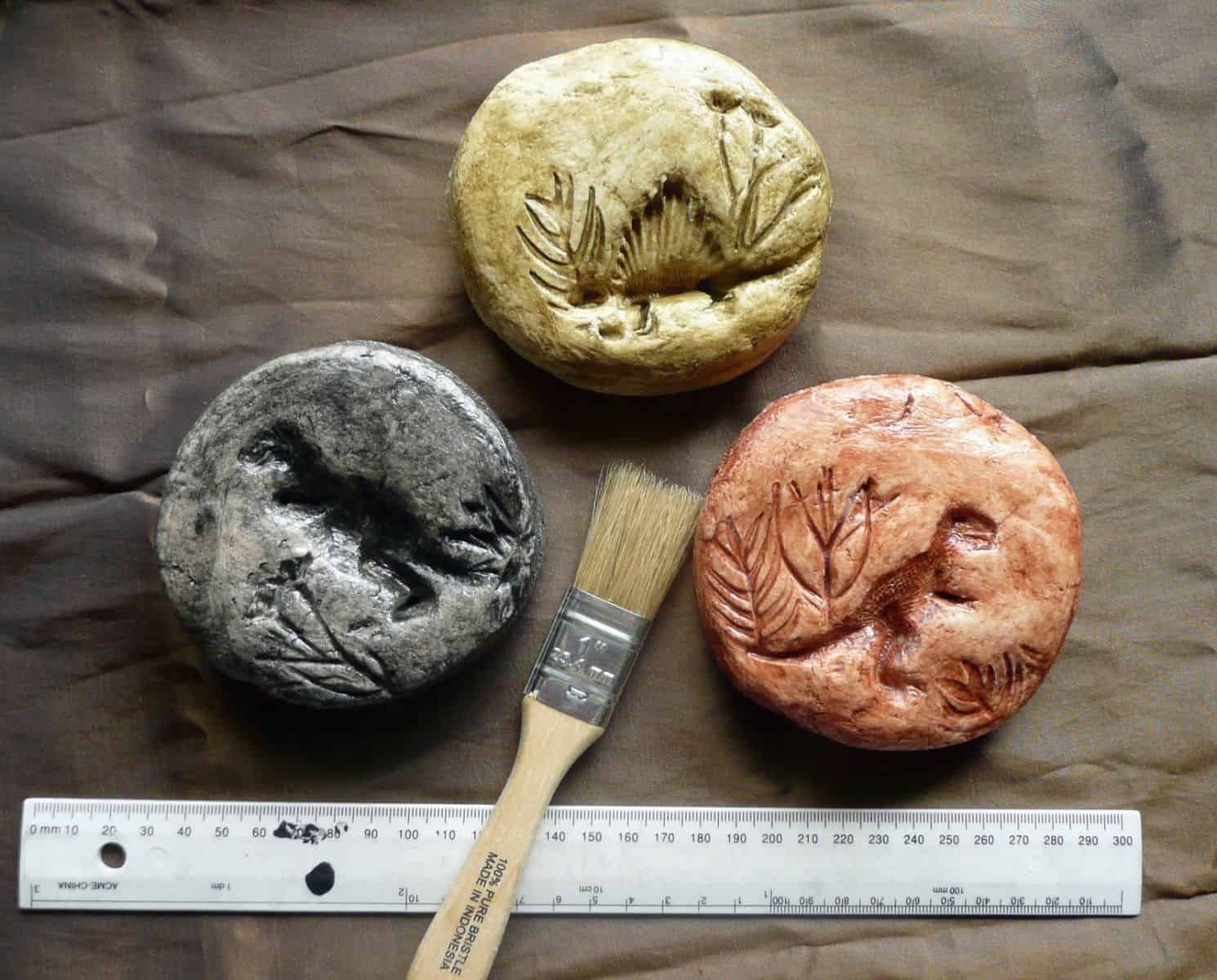 Dinosaur Fossils (via That Artist Woman)
Make realistic looking and cool looking fossils with this neat clay imprint technique.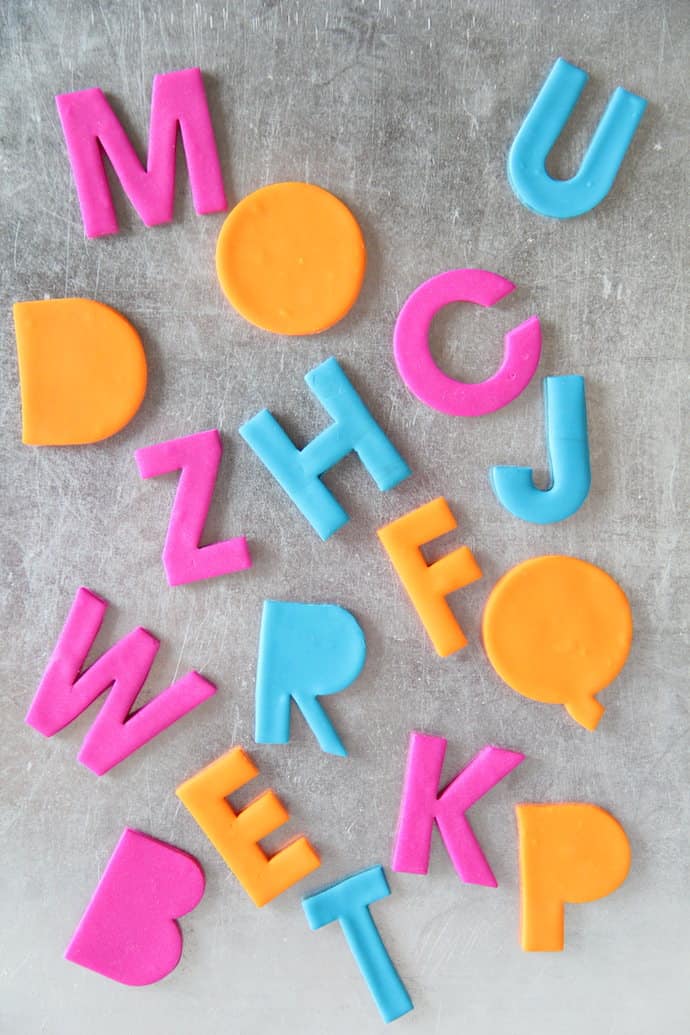 Clay Alphabet Magnets (via Handmade Charlotte)
Here's a bright update on the classic plastic alphabet magnets. You can customize your colors here for any letters you'd like.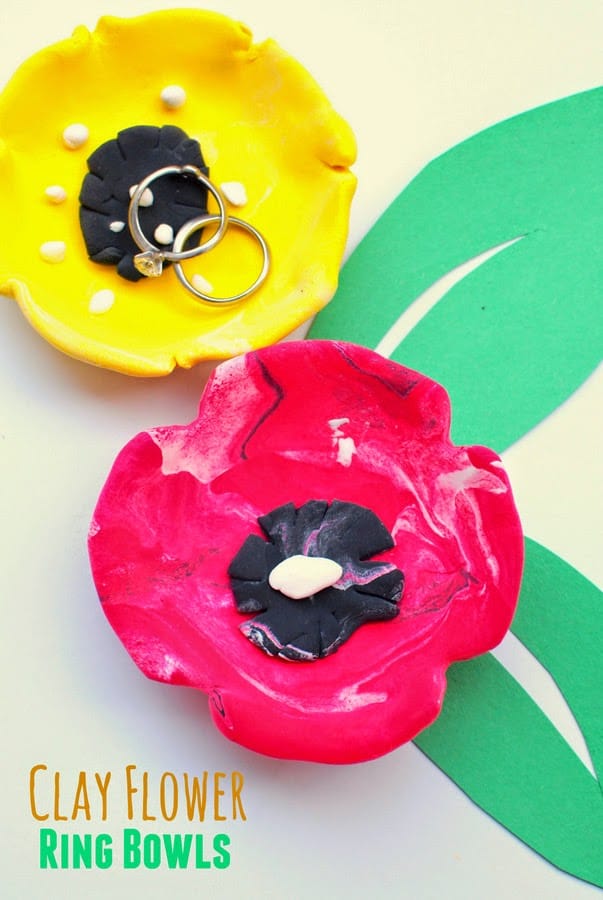 Clay Flower Bowls (via Pink Stripey Socks)
Find out how to make these pretty flower clay ring bowls with modeling clay that would make the perfect gift for mom, teachers or anyone special.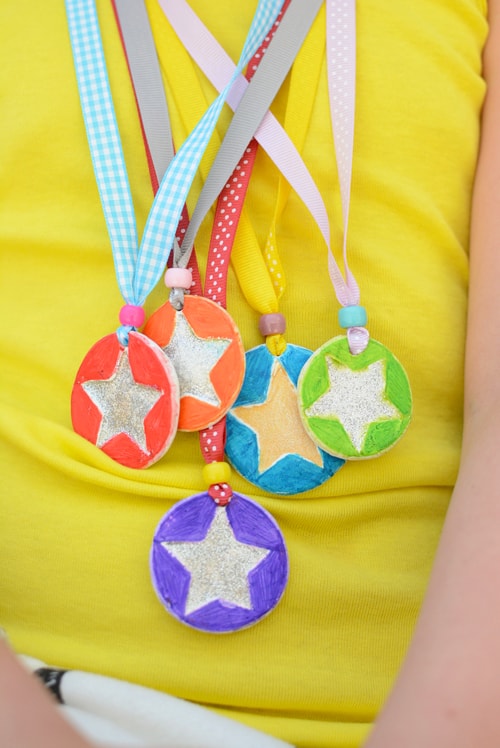 Clay Medals (via Meri Cherry)
Every child deserves a medal to celebrate a good job or just being a good kid. Find out how to make these colorful star clay medals to give the kids a high-five.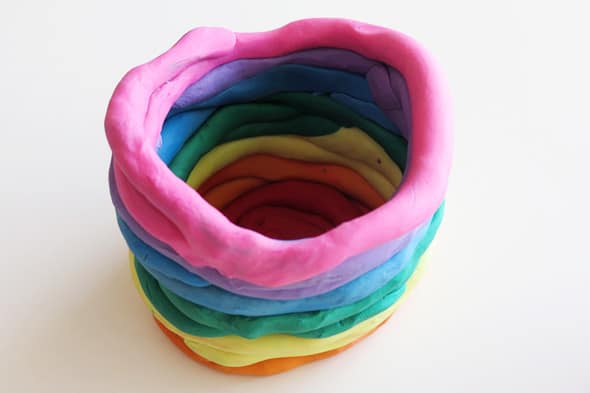 Rainbow Snake Pots (via Childhood 101)
Our kids have tried this colorful tutorial before and loved coiling the rainbow clay around to make this fun snake bowl.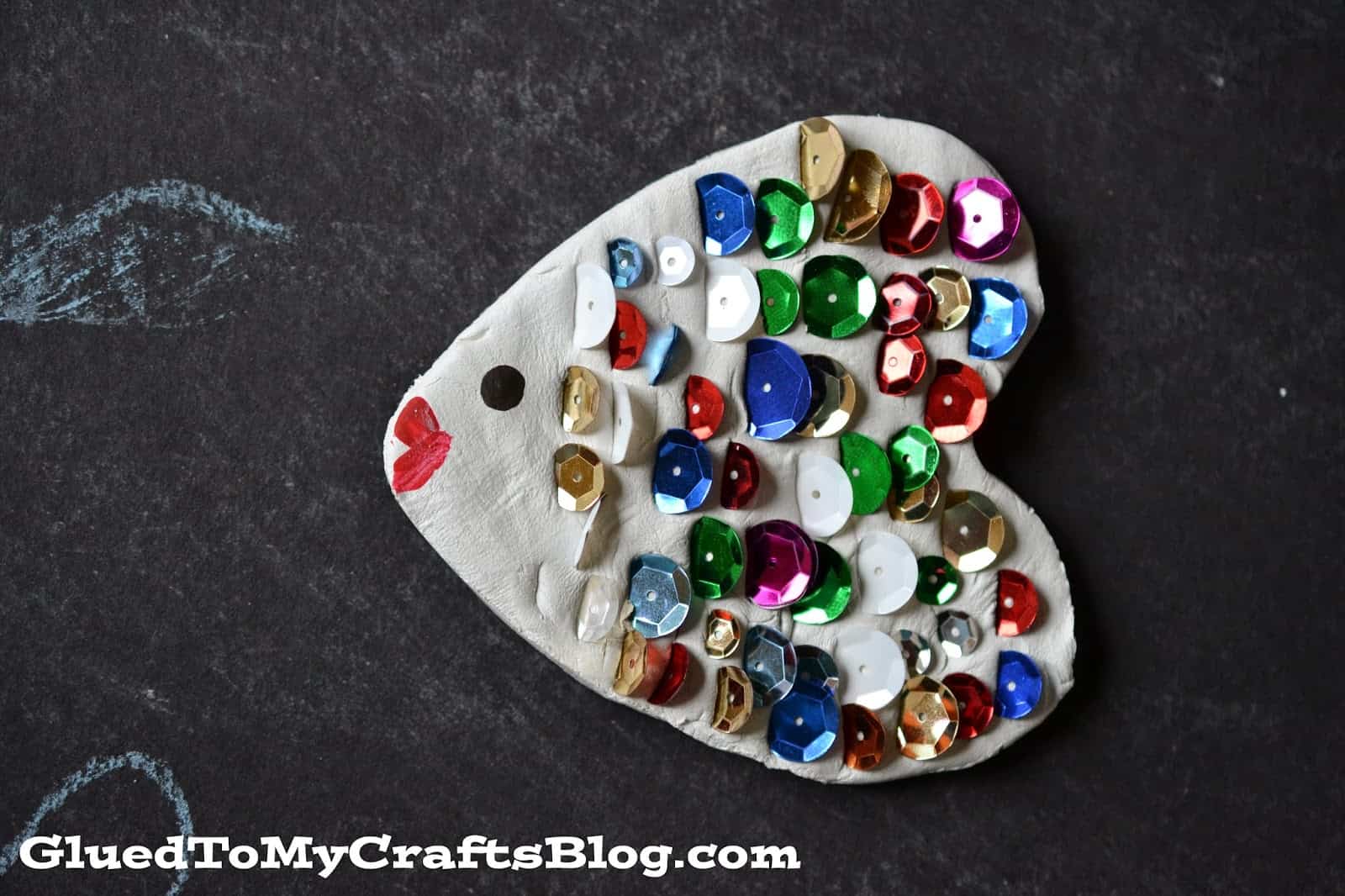 Clay Rainbow Fish (via Glued to My Crafts)
How cute are these clay fish? Kids will love adding colorful sequins for scales on these adorable ocean keepsakes.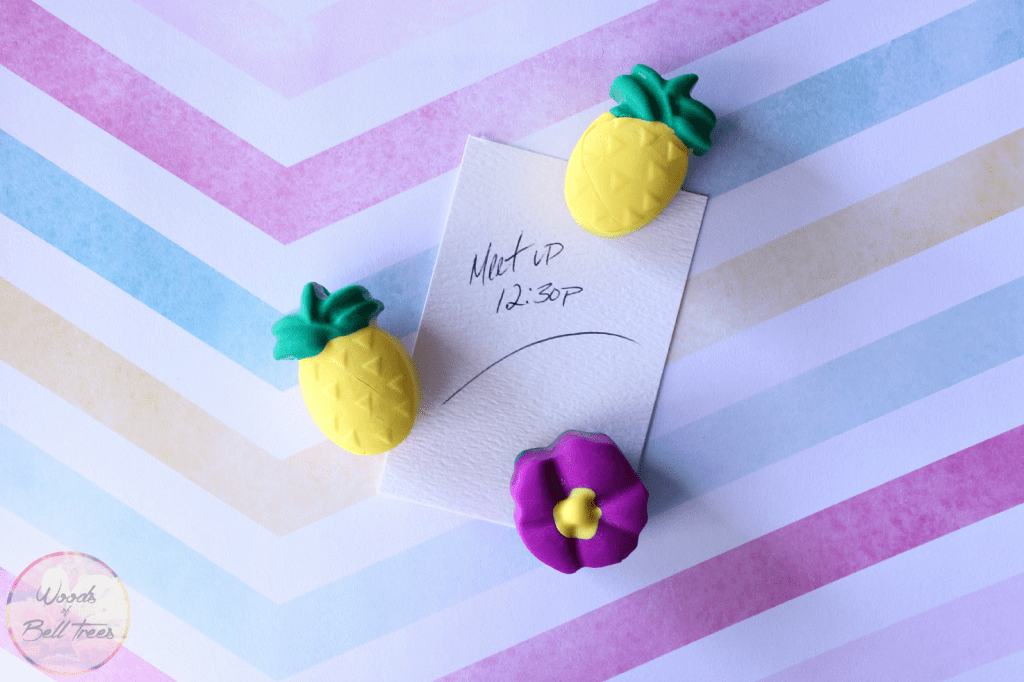 Fruit Magnets (via Woods of Bell Trees)
We can always use more magnets to hang up the many pieces of kids' art to the fridge. Find out how to make these easy tropical fruit magnets that add a colorful punch wherever they're hung up.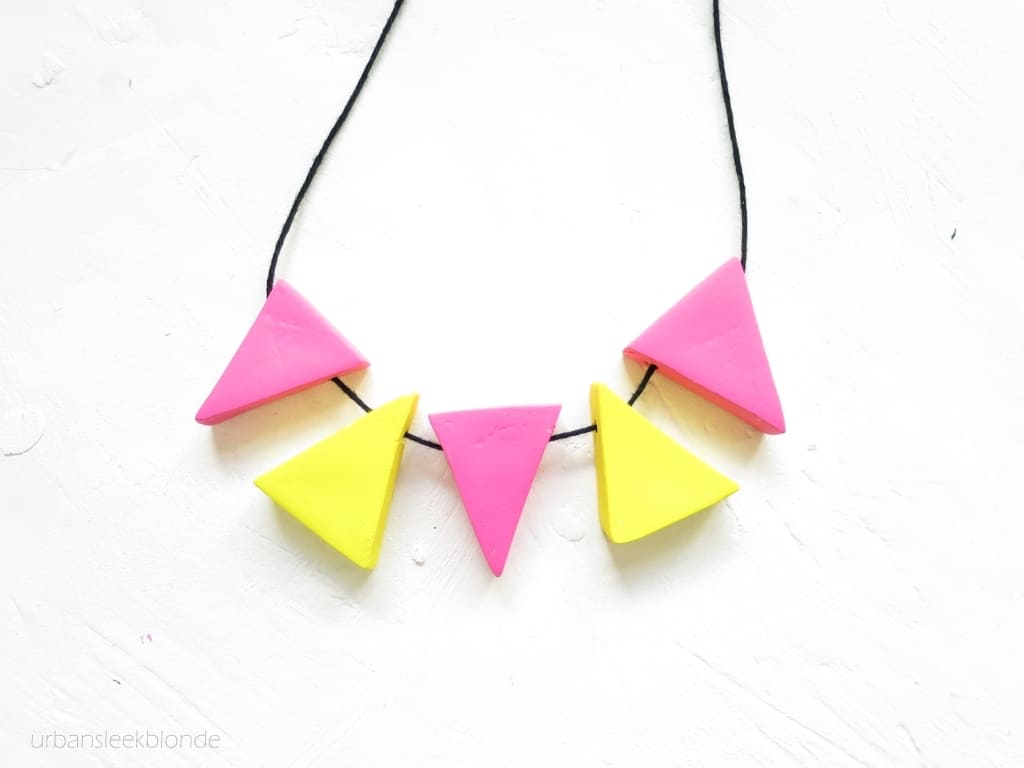 Geometric Clay Necklace (via Urban Sleek Blonde)
Simple, chic and geometric, these necklaces are ones both mom and daughters will have fun showing off.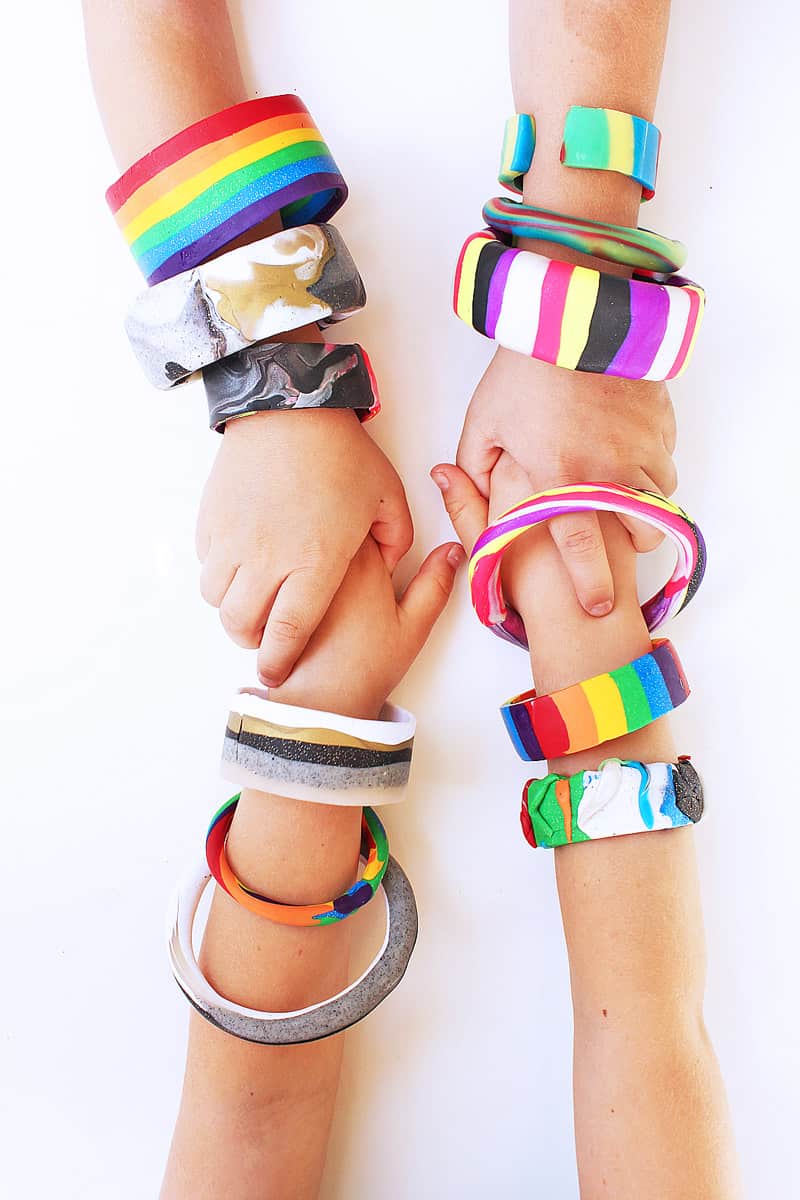 Polymer Clay Necklaces (via Babble Dabble Do)
Learn how to create these gorgeous and vibrant clay bangles with a unique twist on how to shape them!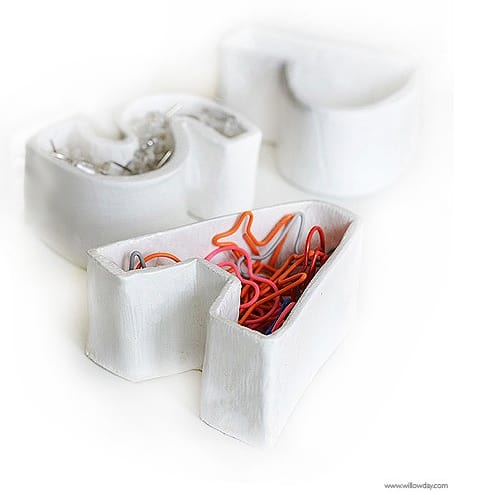 Clay Alphabet Containers (via Willowday)
Make functional and cute clay alphabet containers in your child's initials. You could keep them white for a simple look or paint them to add color!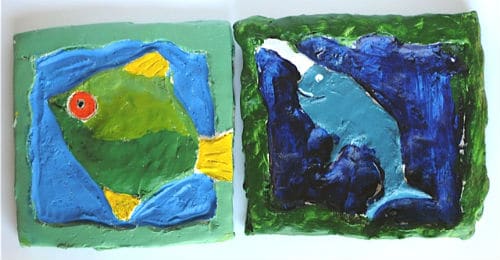 Carved Animal Tiles (via Tiny Rotten Peanuts)
This project is so cool and open-ended. Make colorful tiles of etched animals to create colorful clay tiles.
What are your favorite clay projects to make with the kids?
Take a look at more creative ideas here!