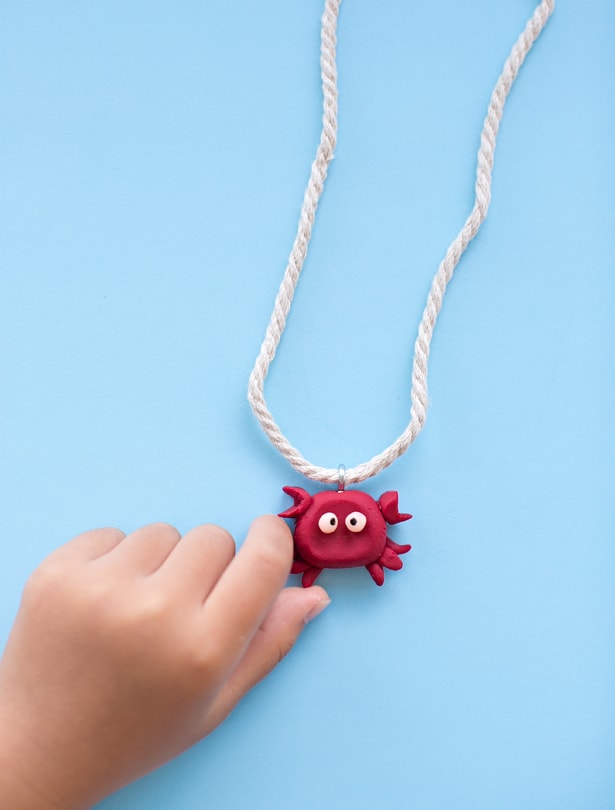 My kids are obsessed with sea creatures lately and love crabs in particular. Maybe it's because of their big eyes, wonky claws and bright red color.
So we decided to make a cute clay crab necklace. This is so easy using oven bake clay and trust me when I say I'm no expert in sculpting animal shapes. If I can do it, so can you.
Clay Crab Necklace – Materials
– A small amount of red and white oven bake clay
– Twine, or string
– Eye hook
– Black Sharpie or marker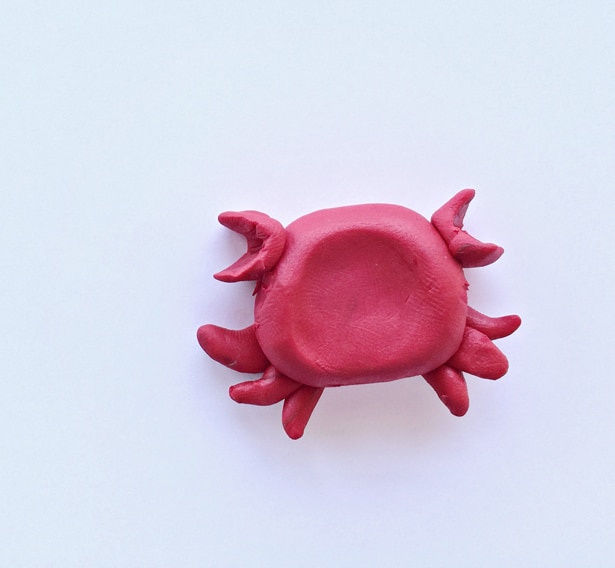 To sculpt the body, you'll need to soften a piece of red clay with your fingers. Take a piece and make a circle, then flatten with your thumb for the body. For the claws, take a tiny piece, roll into a ball, and use your fingers to indent it. Repeat for the second claw. For the legs, roll tiny pieces into thin rolls. We attached them to the body by just pressing firmly.
For the eyes, roll two pieces of white clay and press onto the body.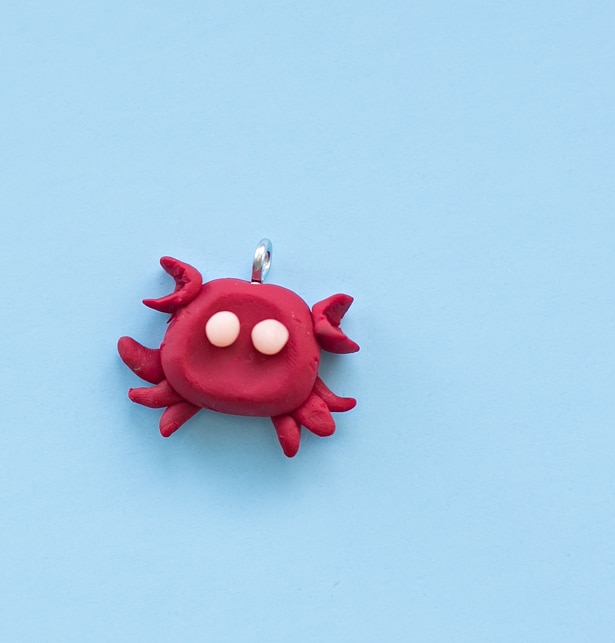 Simply press your eye hook in the clay on top of the crab before baking. Bake according to your clay package instructions. We baked our crab for 20 minutes in a 300 degree oven. Allow to cool completely.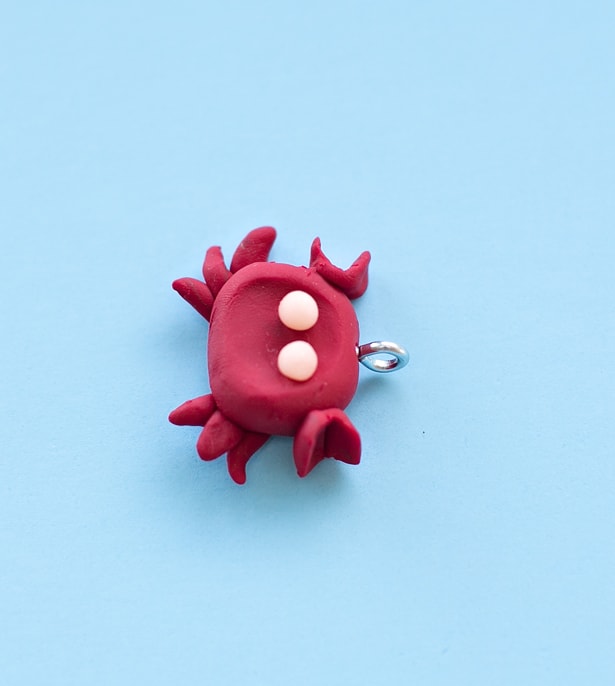 When the crab is cooled, use your Sharpie or black marker to add eyes. Thread a piece of string or twine and you now have a cute crab necklace!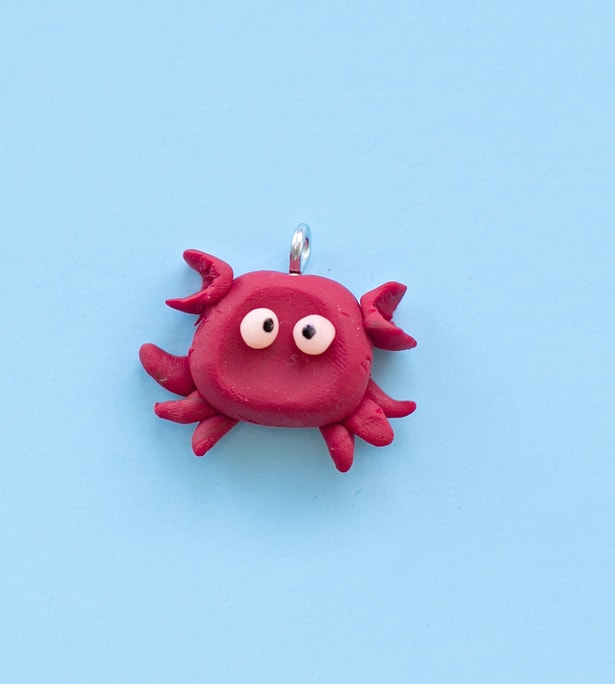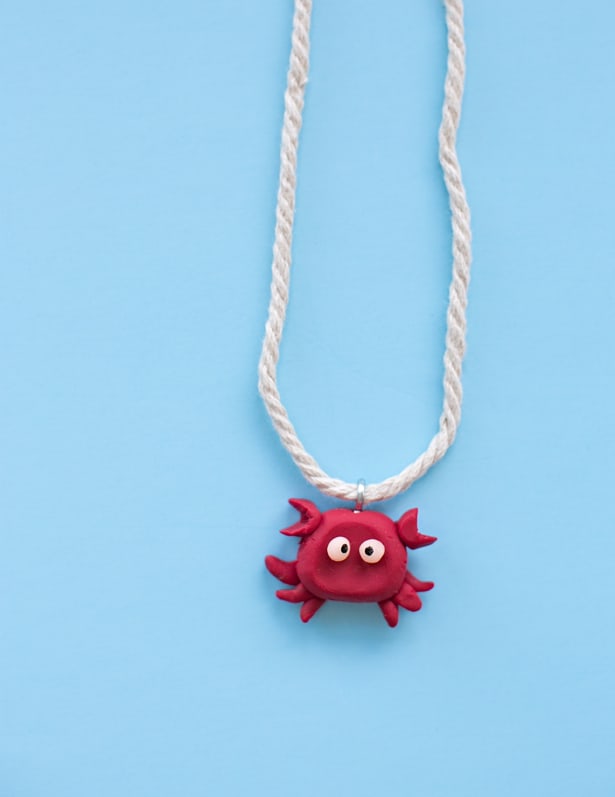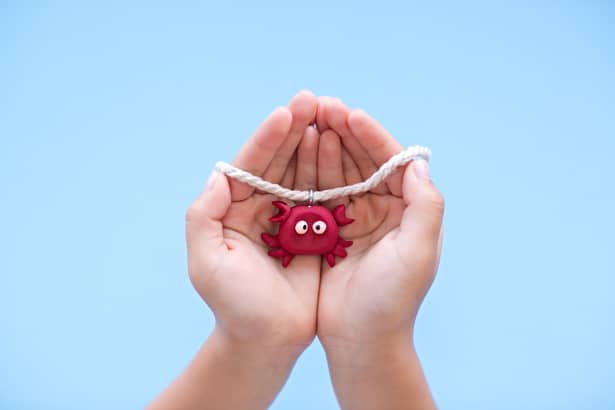 Check out more cute ocean projects from the following craft bloggers below, part of the Kids Craft Stars ocean challenge.