DIY Clay Alphabet Bead Craft
Making your own giant alphabet beads is a great way to get your kids engaged with working with words before school starts!
Materials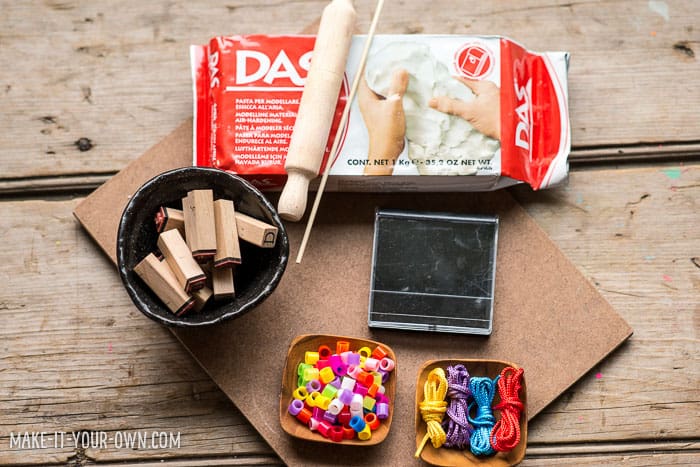 Air-dry clay (or a similar product)
Board
Rolling pin
BBQ skewer
Alphabet stamps
Ink pad
Laces, cord etc.
Beads
We always find a smock helpful!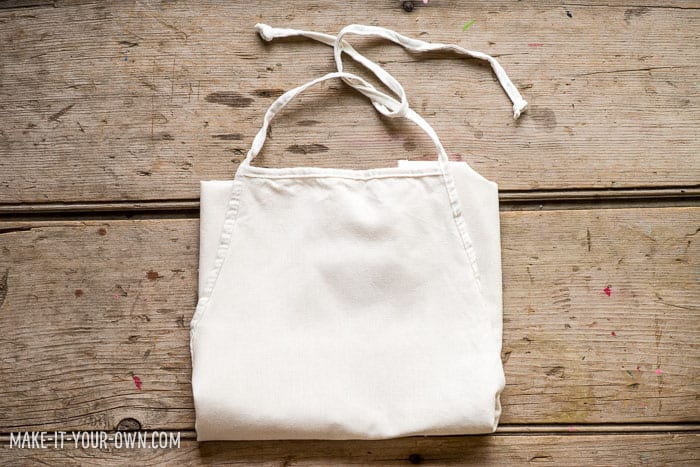 Directions
Don your smock. Have an adult help you in softening up your clay.
We rolled ours into balls and then gently rolled over two opposite sides with a rolling pin to make disk-like shapes. Be careful not to make them too thin. Make a few more than the number of letters you need to make your desired name or word. (To account for any errors that may occur.)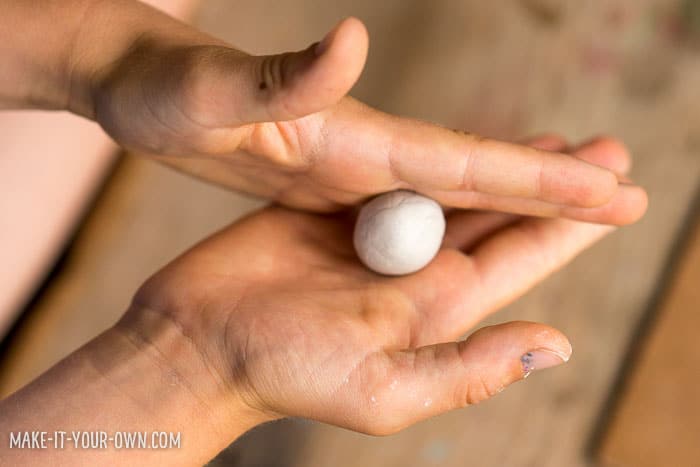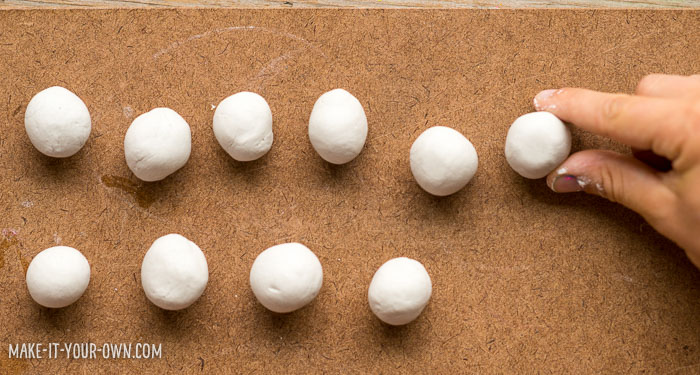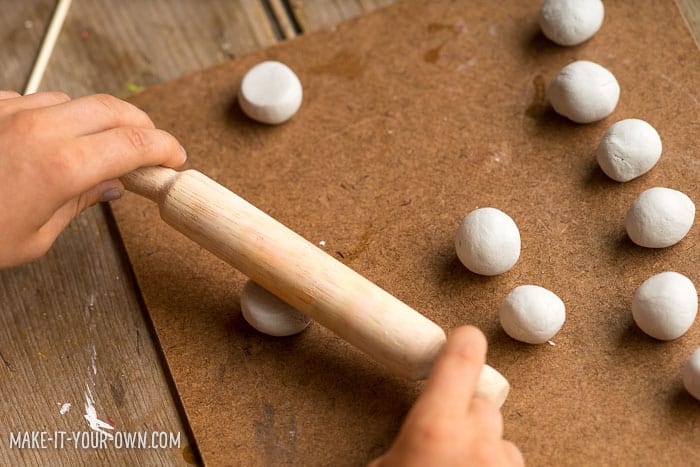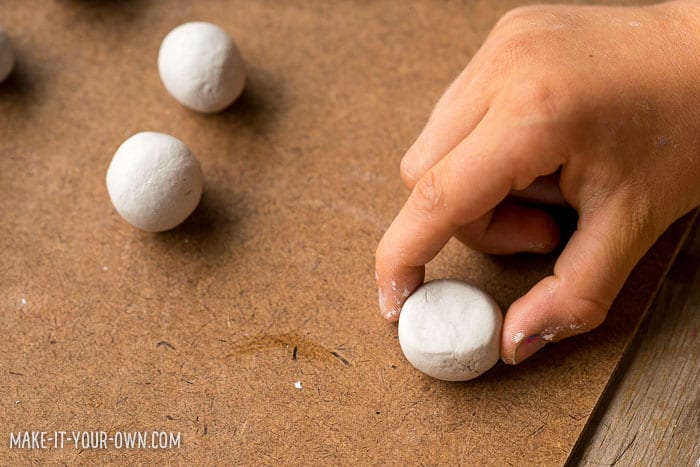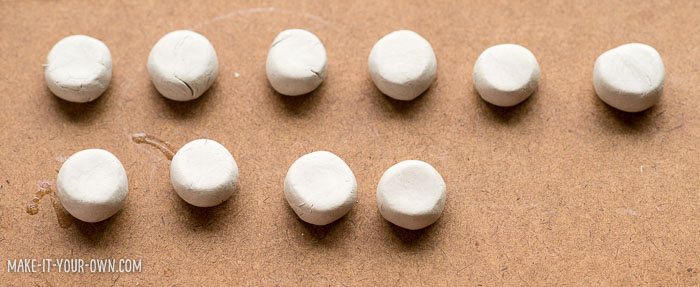 We then made a hole through the side of the disc with a BBQ skewer.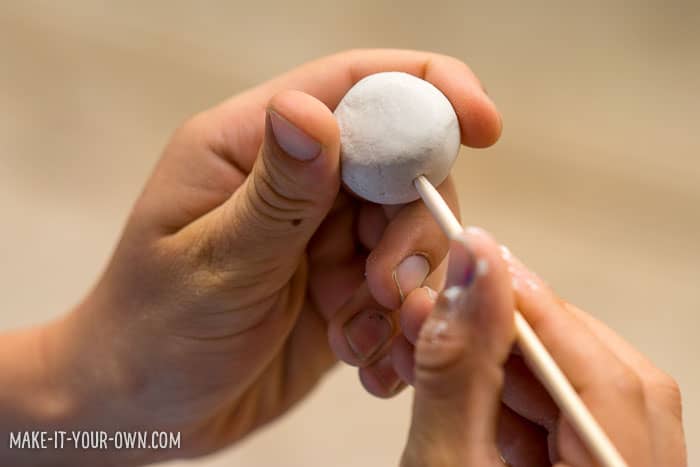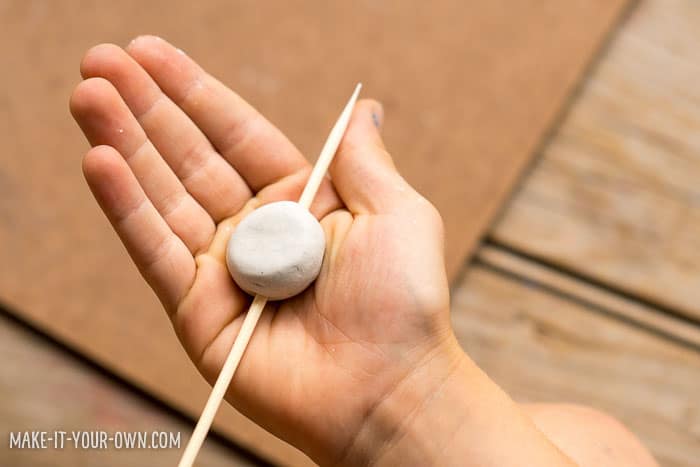 You may need to remove any excess clay that you poked through and smooth the edges. We suggest going through the hole a few times to create a clear channel for lacing your beads.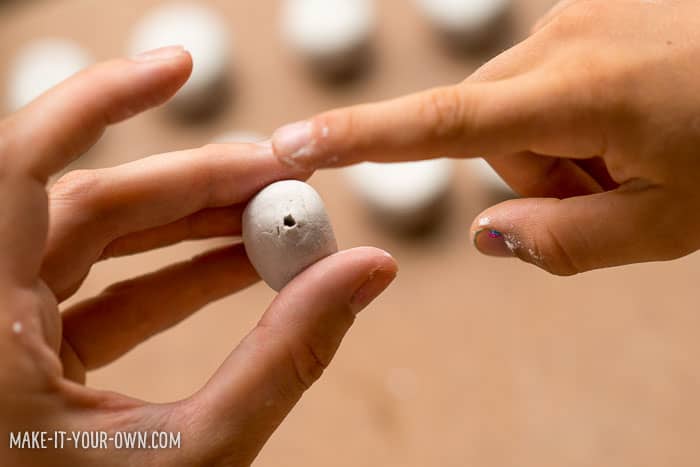 We then inked our alphabet stamps and carefully applied them to the flat portion of the disc. Be sure that the letter lines up to sit between your holes.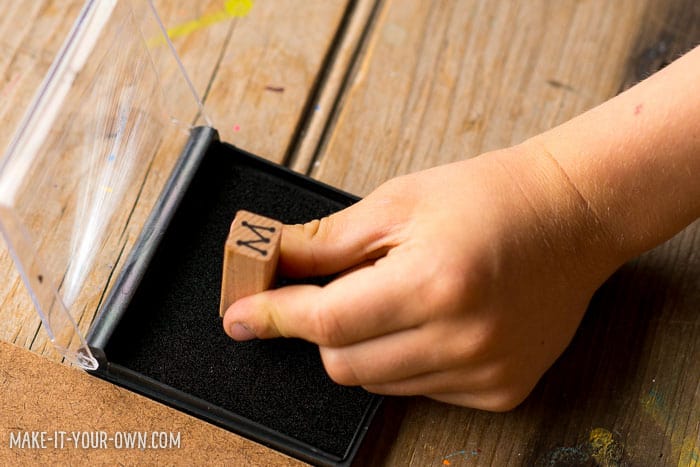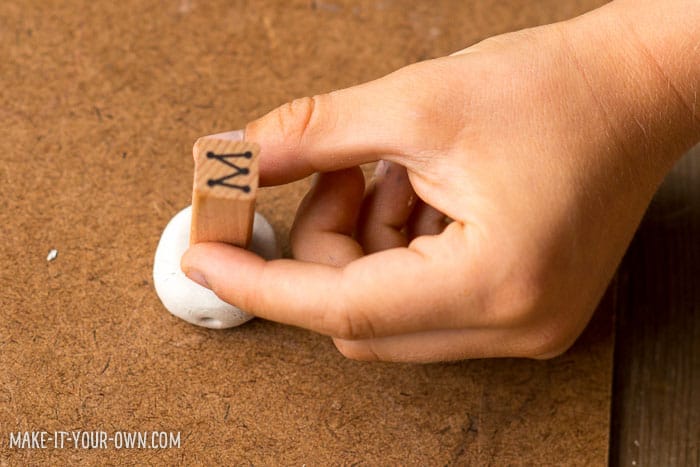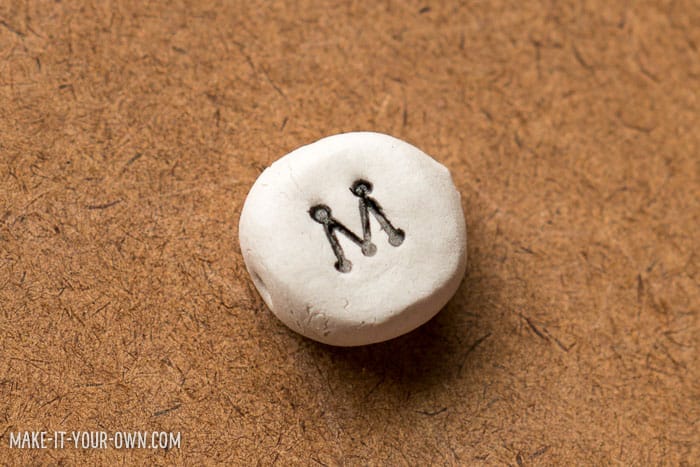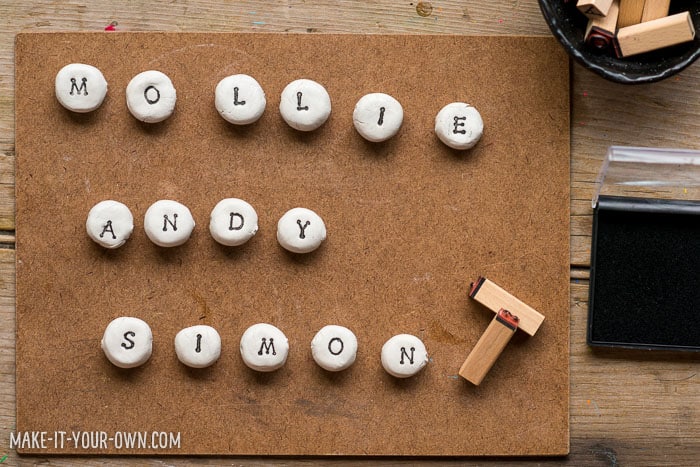 Follow the product directions as to letting the beads dry.
Once dry, string them onto a cord etc. to make a necklace or bracelet, adding other beads if you like.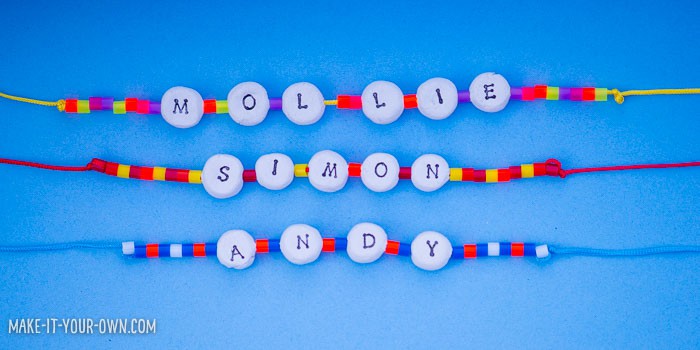 Wear your necklace back to school to introduce yourself to new friends! Or as we did, surprise your friends with a necklace of their very own!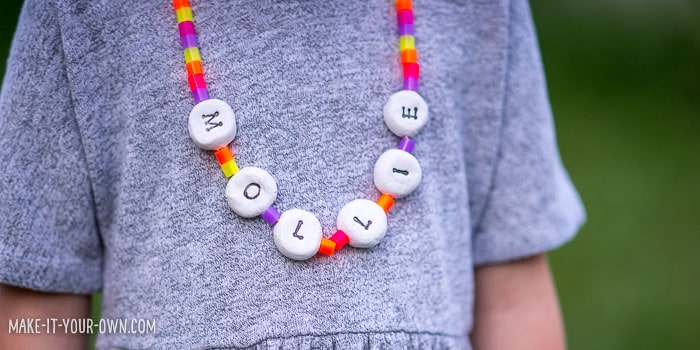 Purpose
Developing one's fine motor skills (Kneading, rolling, lacing etc.).
Working on spelling one's name, the names of friends or other words.
Safety Notes
We suggest that you wear a smock and use a clay board to protect your clothing and surfaces.
Use a BBQ skewer with care and adult supervision.
Cord, yarn etc. can be a strangulation hazard, therefore be sure to use with direct supervision and for its intended purpose. Remember to remove your necklace before play (e.g., on the playground) as well. For young children you could attach a child-safe magnetic release clasp, rather than tying the ends.
Beads can be a choking hazard, therefore be sure to keep them out of the reach of children ages 0-3 years of age or those that tend to put things into their mouths.
Be sure to follow the product directions and avoid consumption.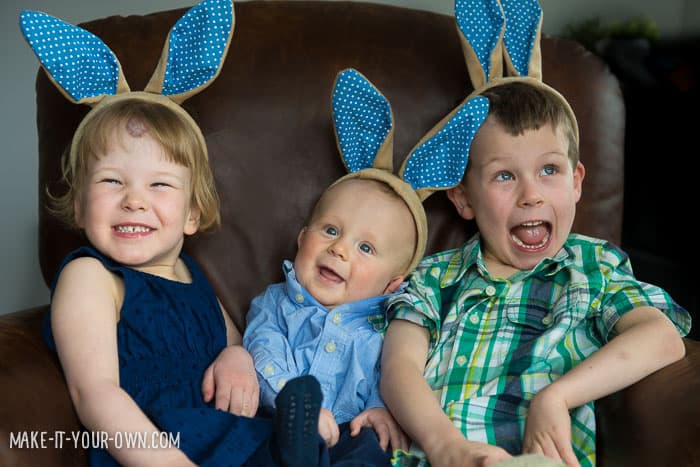 Make it Your Own is a Canadian children's website. We hope to inspire educators and families with projects to do together, explorations of various mediums and techniques and to get out into nature to source supplies. We love re-imagining items and thinking of new ways to share children's artwork. We are often described as "an educational mom, a digital dad and their three mini-makers.