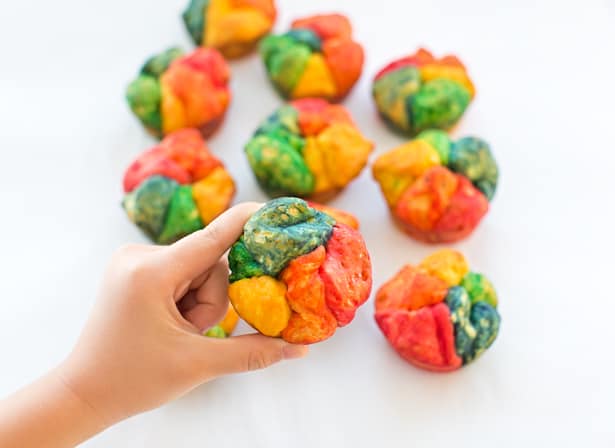 This colorful mini rainbow pull apart bread is made with just one ingredient and is so much fun for kids to help make in the kitchen! They'll love "painting" rainbows on the bread and watching them puff up into vibrant mounds of dough.
Eat them with a spread of frosting and sprinkles that turns it into a dessert but still less sweet than a cake.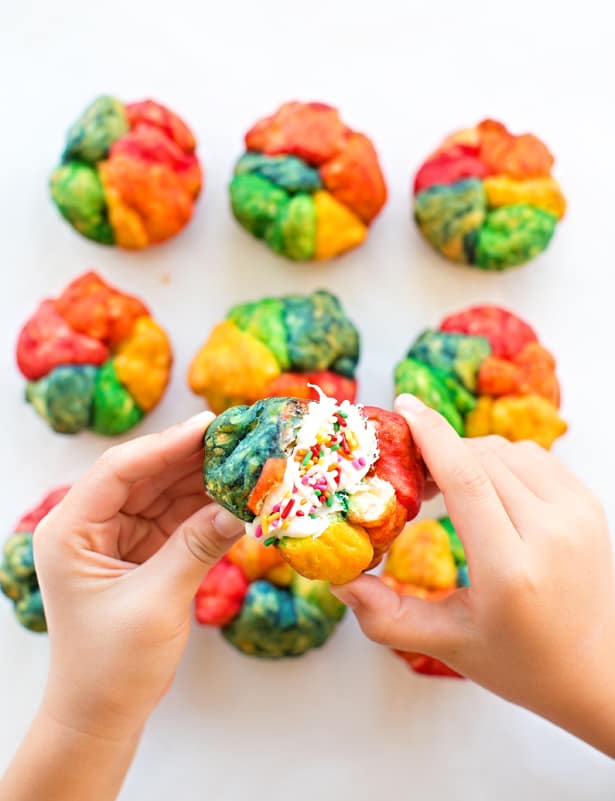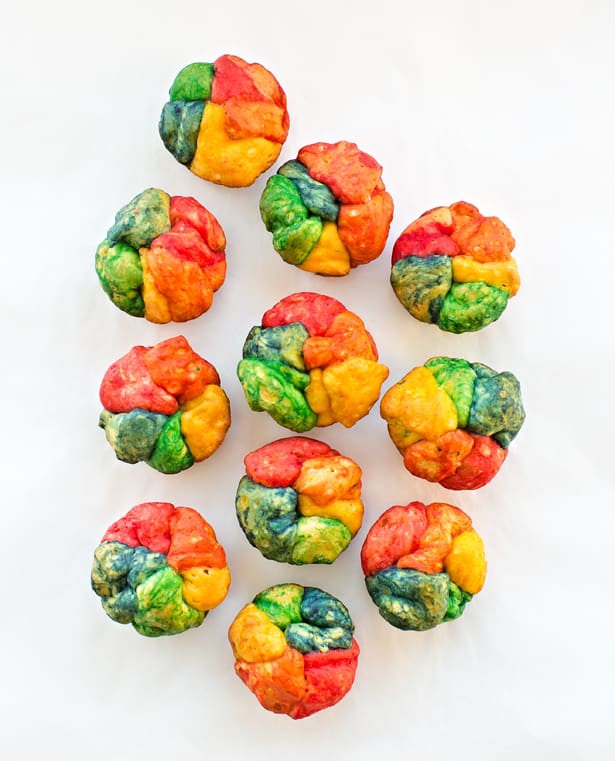 Mini Rainbow Pull Apart Bread – Ingredients:
– One can refrigerated biscuit dough
– Food coloring
– Clean and washed paint brushes
-Nonstick baking spray
For the filling:
– Frosting (make your own or store-bought is fine)
– Rainbow sprinkles
You'll also need a muffin pan.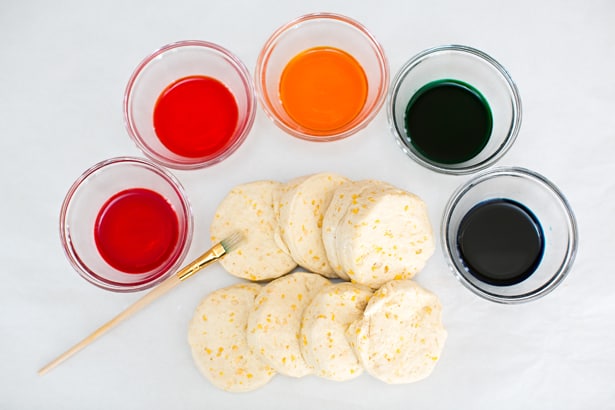 Instructions:
Preheat the oven to 350 degrees
Step 1. Separate your biscuit rounds from the can. Add a couple of drops of food coloring into small bowls (one per rainbow color) and dilute with water. Start "painting" all round the biscuit dough and underneath. My kids had a lot of fun with this step and it's a great way to involve them in the kitchen!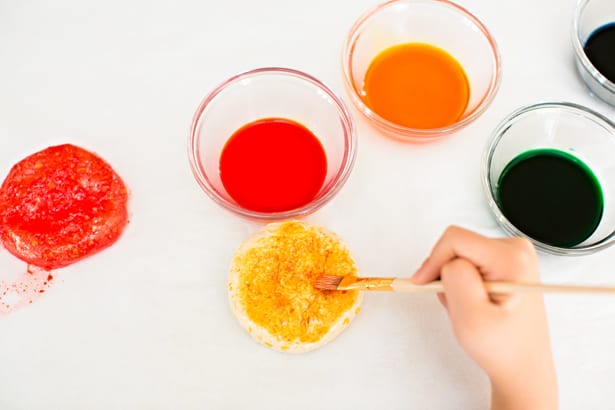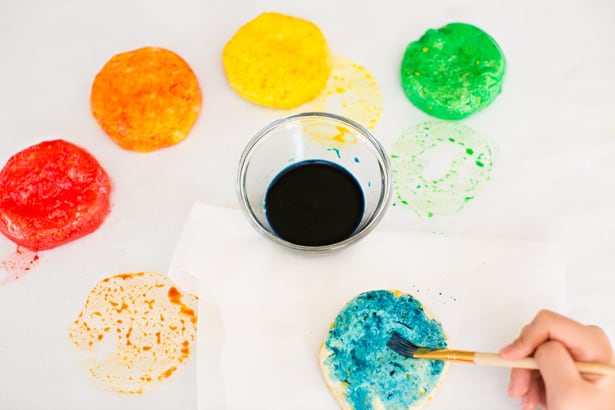 Step 2. Break the biscuit dough into pieces and brush around the sides of each piece.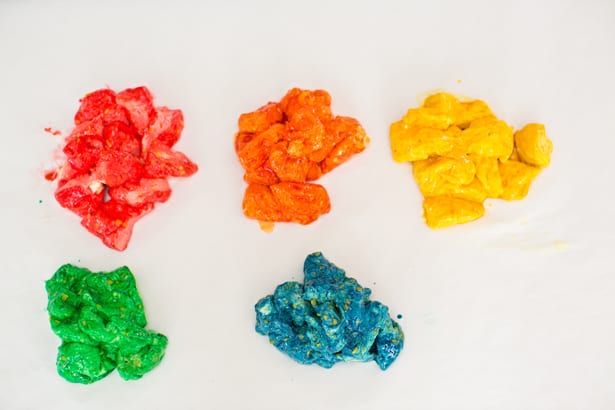 Step 3. Spray your muffin pan with nonstick baking spray. For each muffin tin, add one piece each of dough in rainbow colors (red, orange, yellow green, blue). We ended up with 11 biscuits total.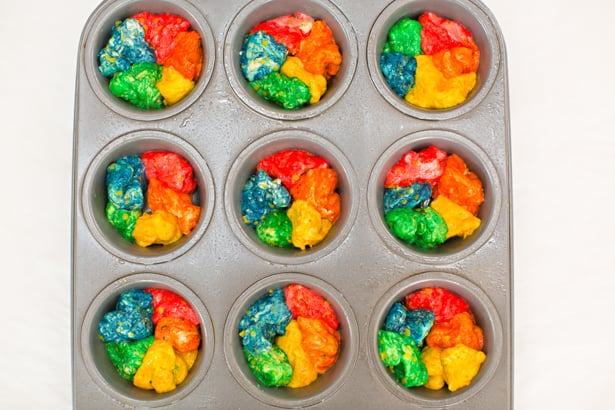 Bake in a preheated 350 degree oven until the bread puffs up and looks done about 15-18 minutes. Allow to cool before removing from the pan. They should look like this.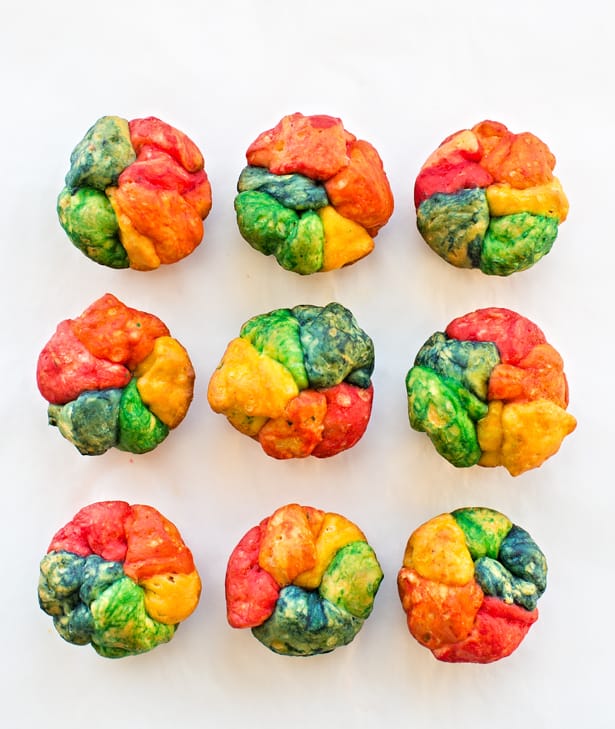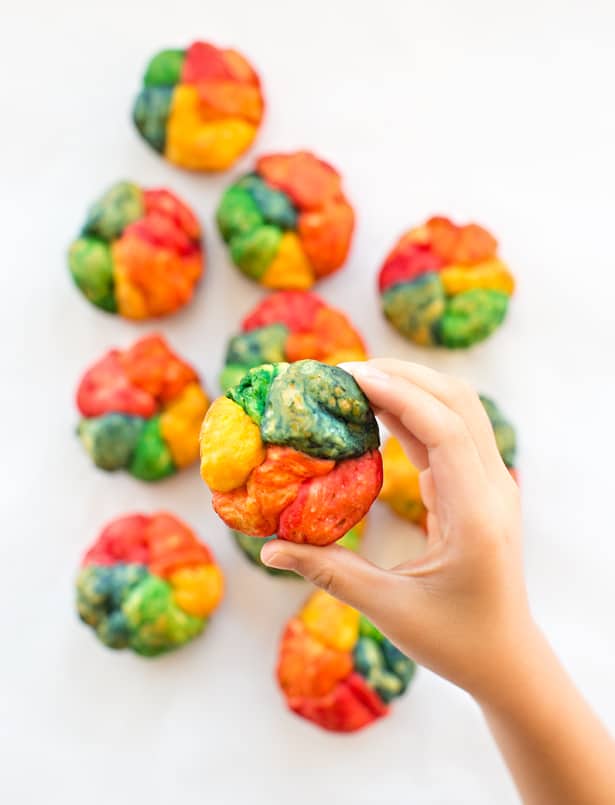 Quite possibly the most colorful bread we've ever seen! You can pull it apart and eat it plain as a snack. Or to turn it into a treat, we filled it with some frosting and rainbow sprinkles. YUM!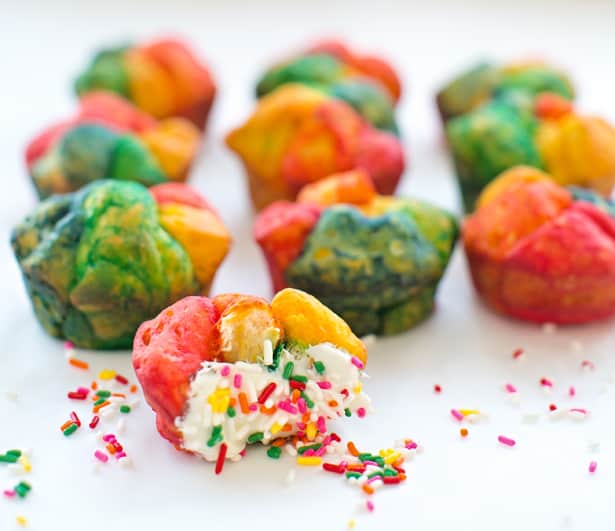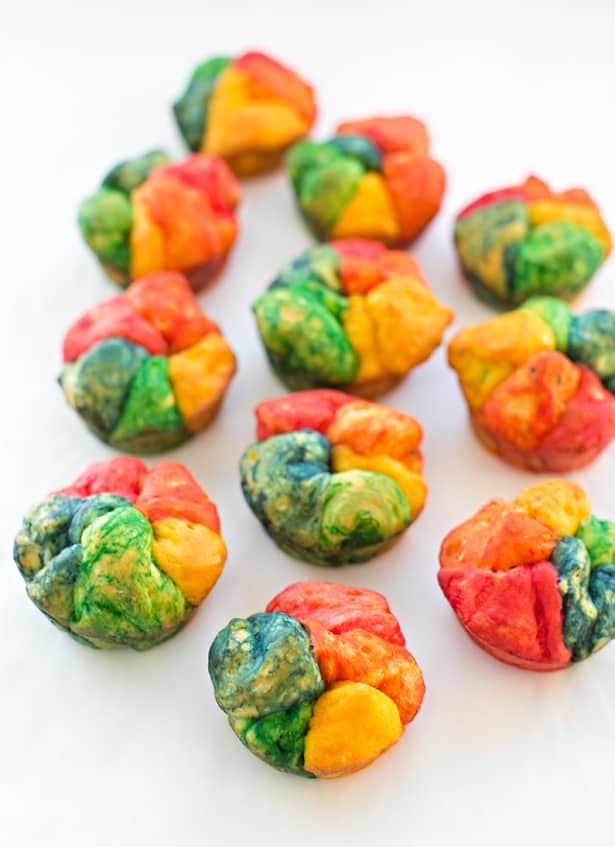 My kids loved making this easy rainbow bread that's just as fun to eat as it is to look at.
What are your favorite rainbow treats?
______________________________________________________________________________________________________

Disclosure: Some of the links in the post above are "affiliate links." This means if you click on the link and purchase the item, we will receive a small affiliate commission. Regardless, we give our promise that we only recommend products or services we would use personally and believe will add values to our readers.