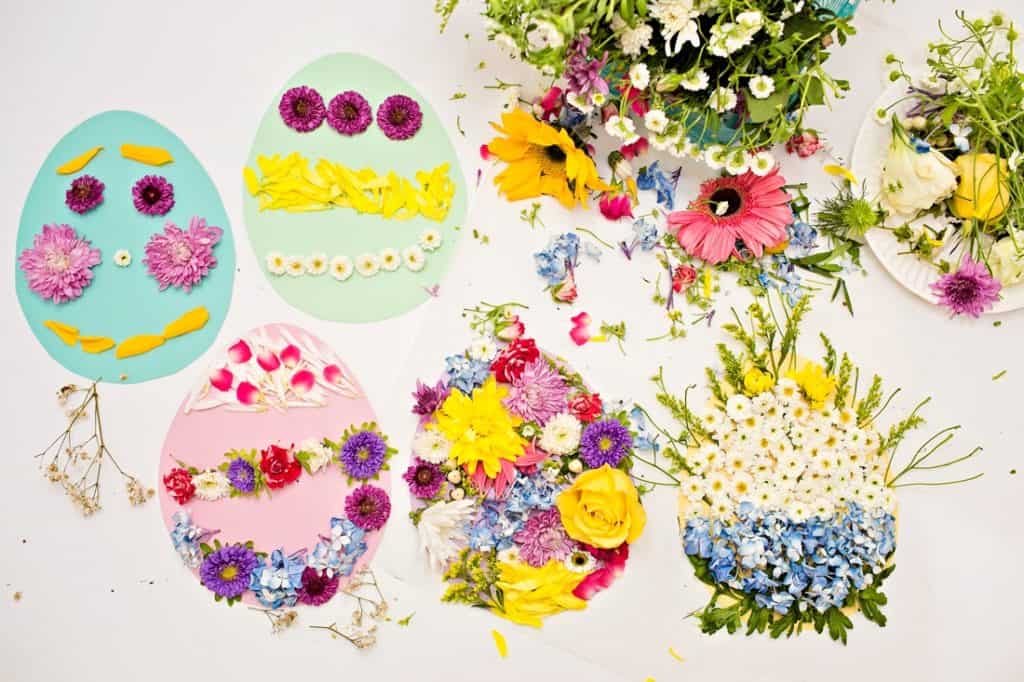 Easter Egg Flower Art
Follow us on Instagram for more fun ideas for kids!
Scroll all the way down to watch the video below for the step-by-step video in how to set up this pretty Easter Egg Flower Art project for kids. Make sure to subscribe to our YouTube channel for more fun videos!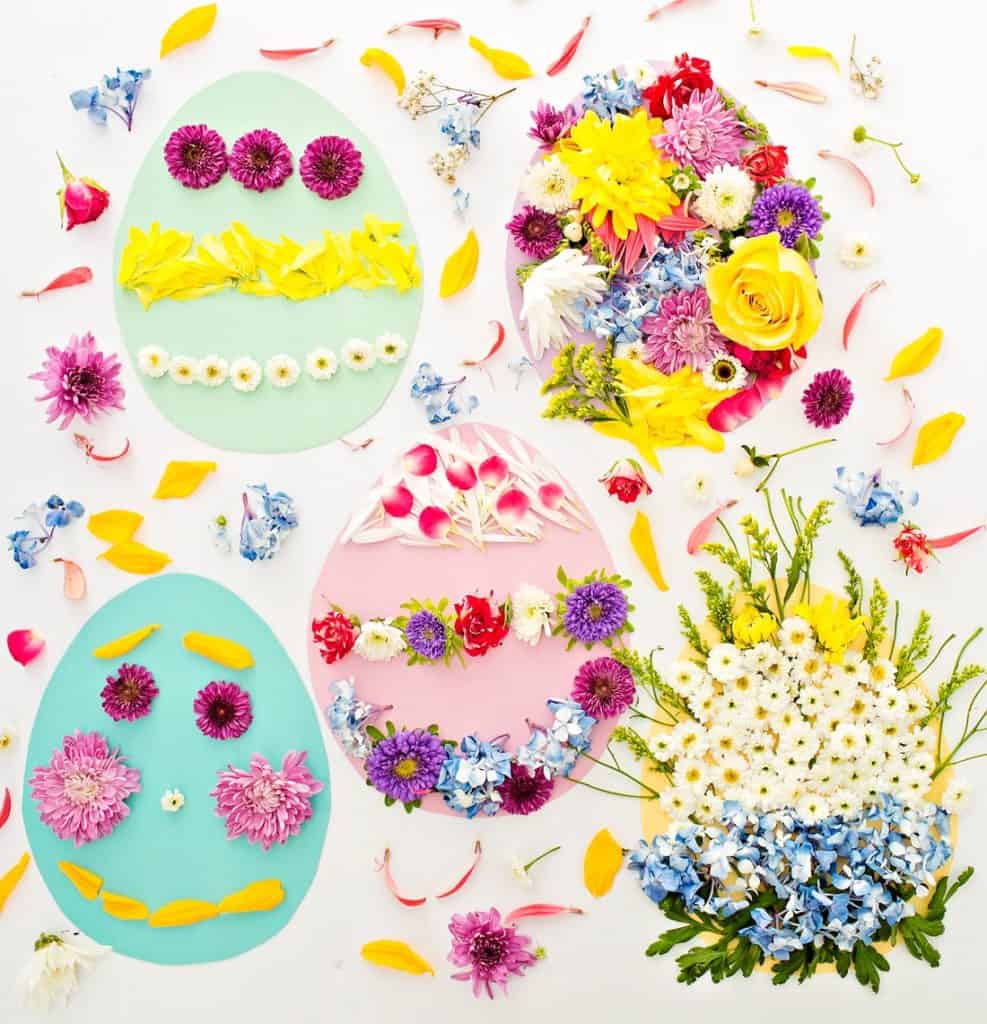 It's no surprise we love flower art. We've done unicorn flower art, and Mother's Day flower art among many gorgeous flower arts and crafts project for kids!
This beautiful Easter Egg flower art project is a fun invitation to create Easter Art and simple to set up. Just print out our FREE Easter egg template (grab below), gather some pretty foliage and your'e set.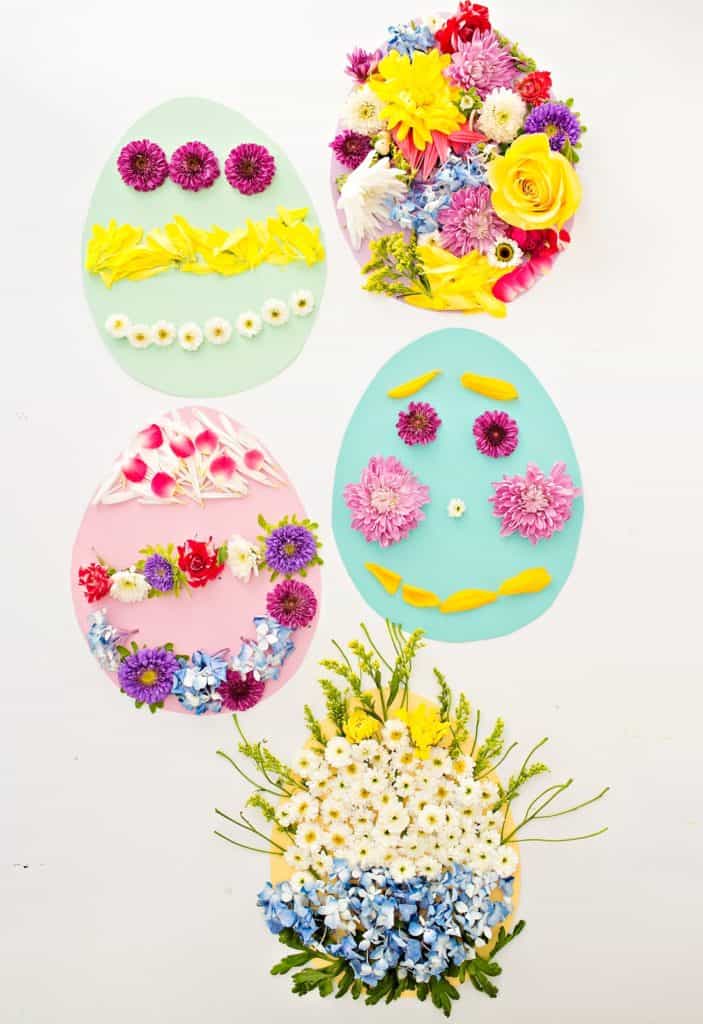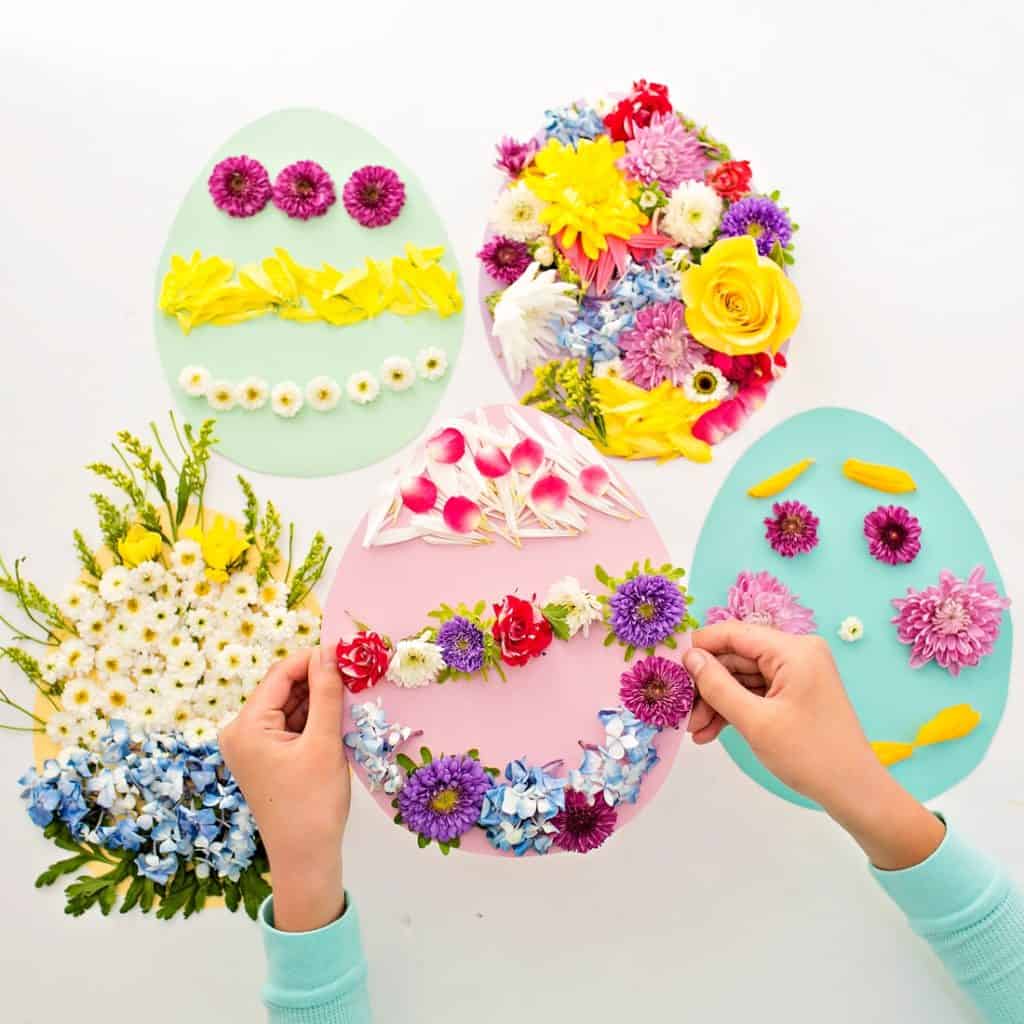 It encourages nature play and exploration – go on a walk, hunt for foliage and wildflowers.
Practice those fine motor skills – kids will love snipping off flower stalks and pinching off petals.
You can use up flowers in your home that are almost expired, we've found taking off the old petals still release very fresh ones underneath.
If you want to preserve your art however, you can glue down each flower once you've arranged and wait for it to dry. OR, you can opt to use artificial or craft flowers.
Get the material list and instructions below and make sure to watch the video to see this gorgeous Easter Egg Flower Art in action!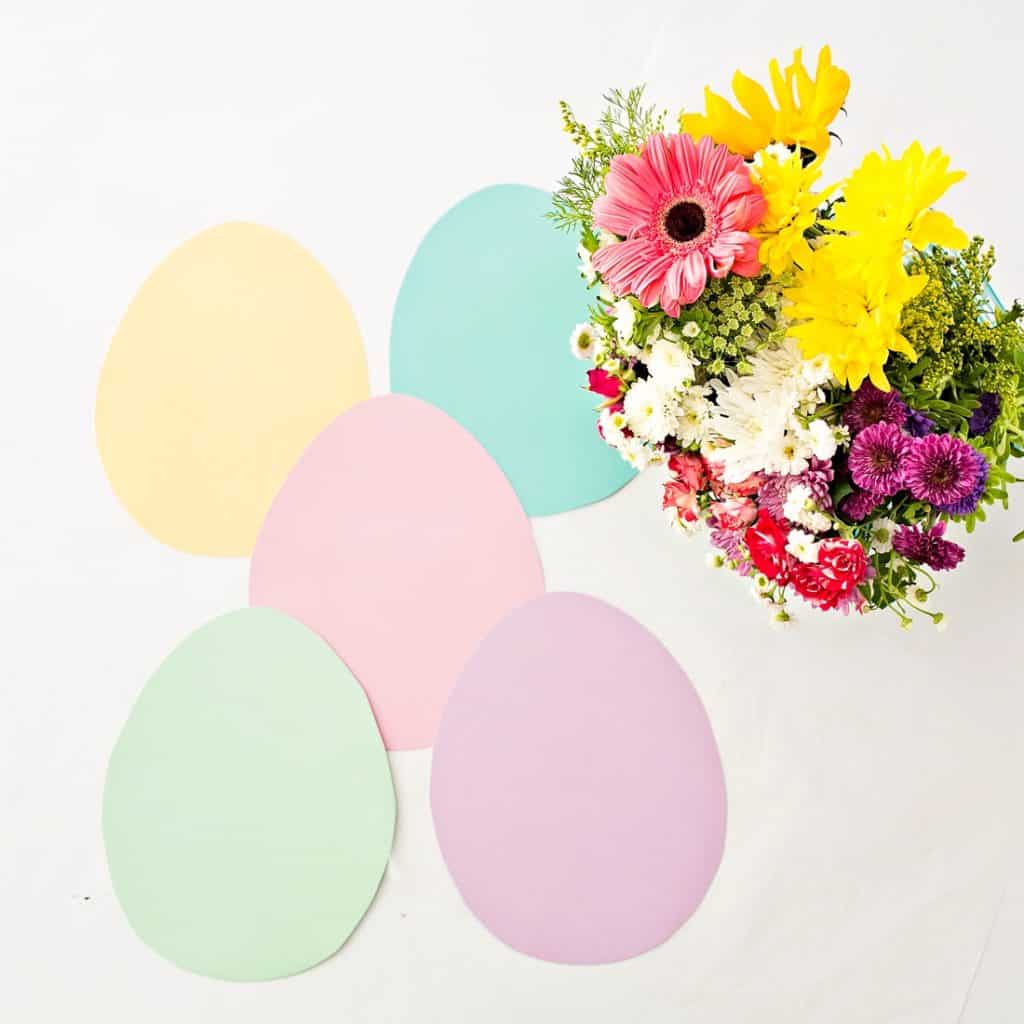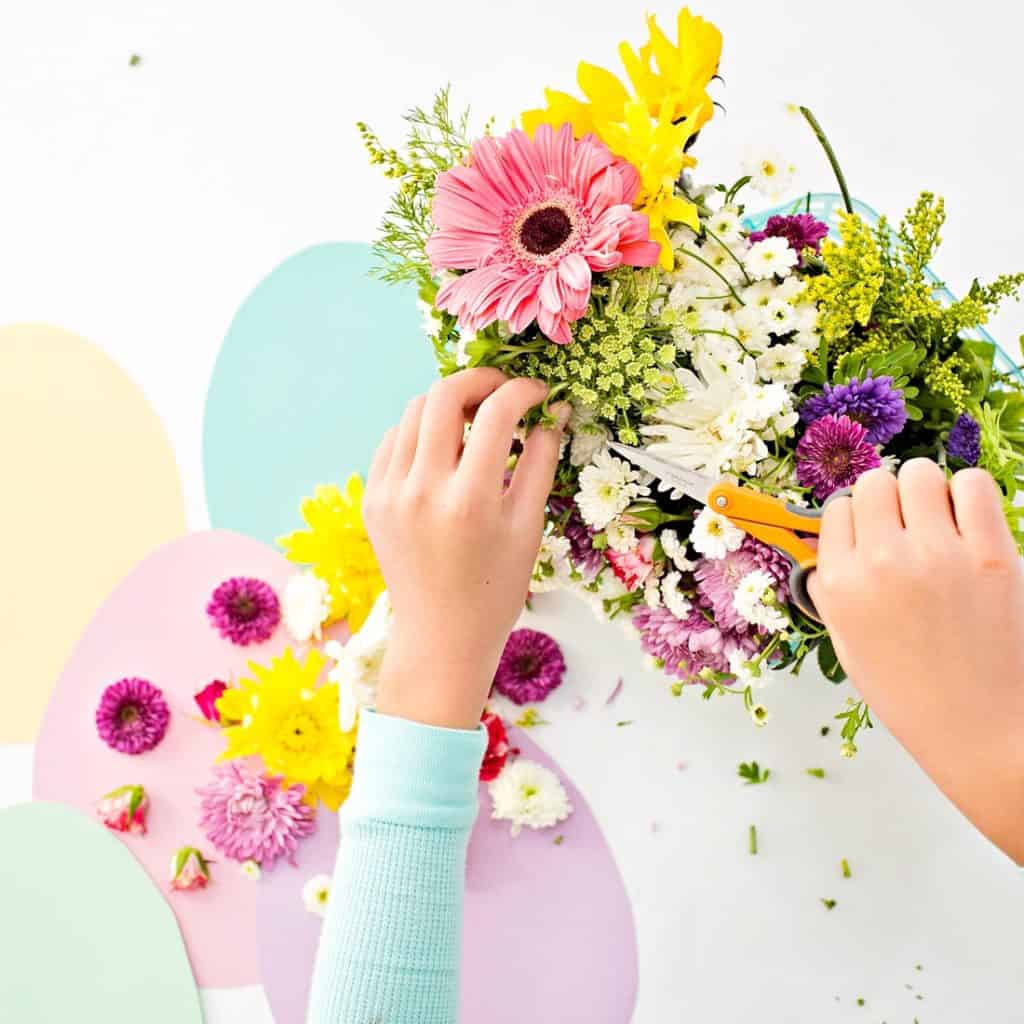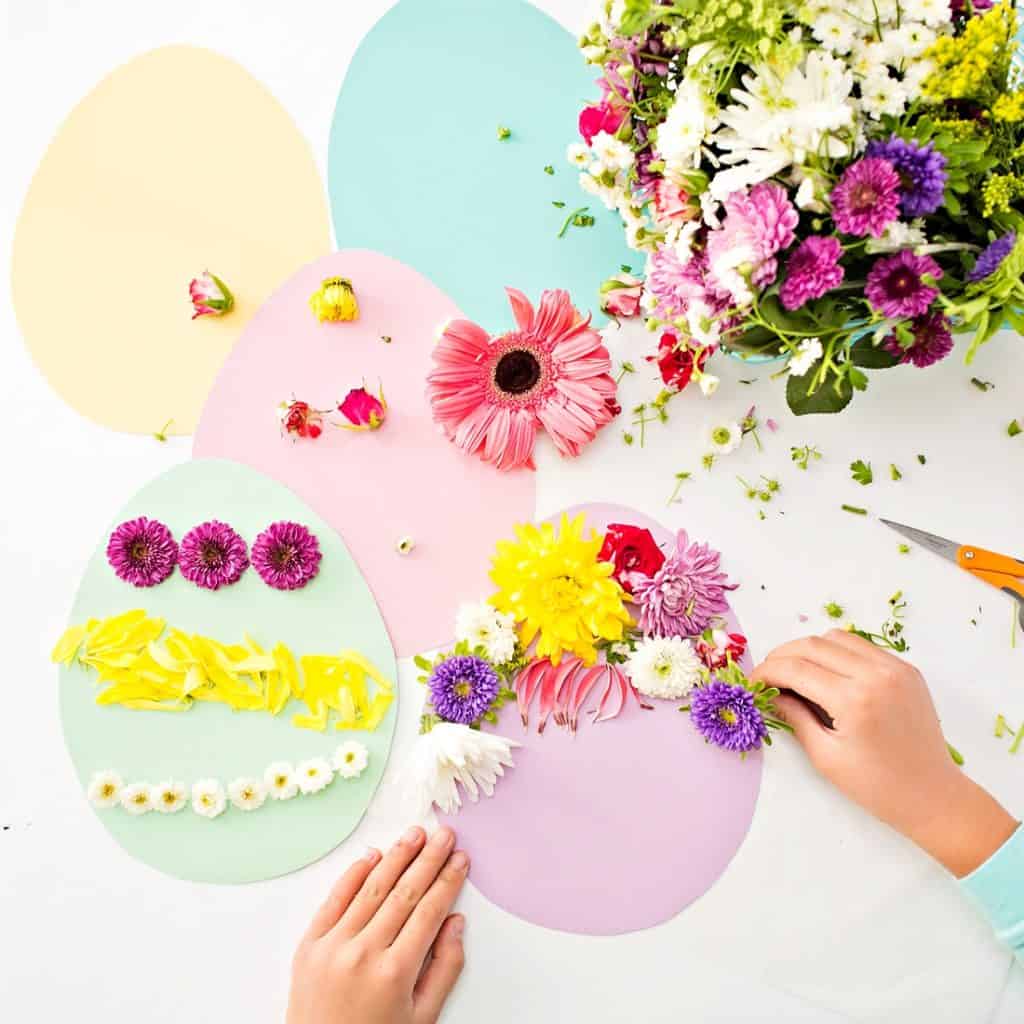 EASTER EGG FLOWER ART – MATERIALS: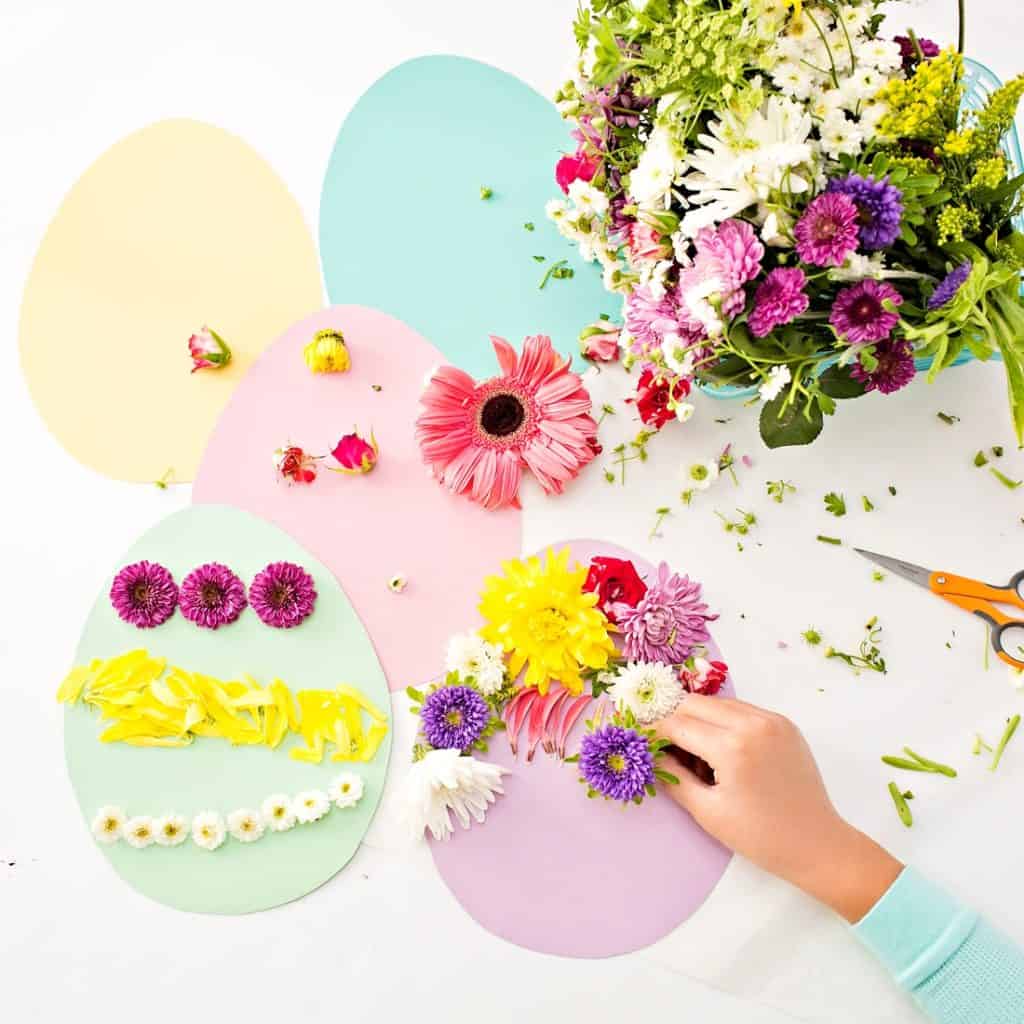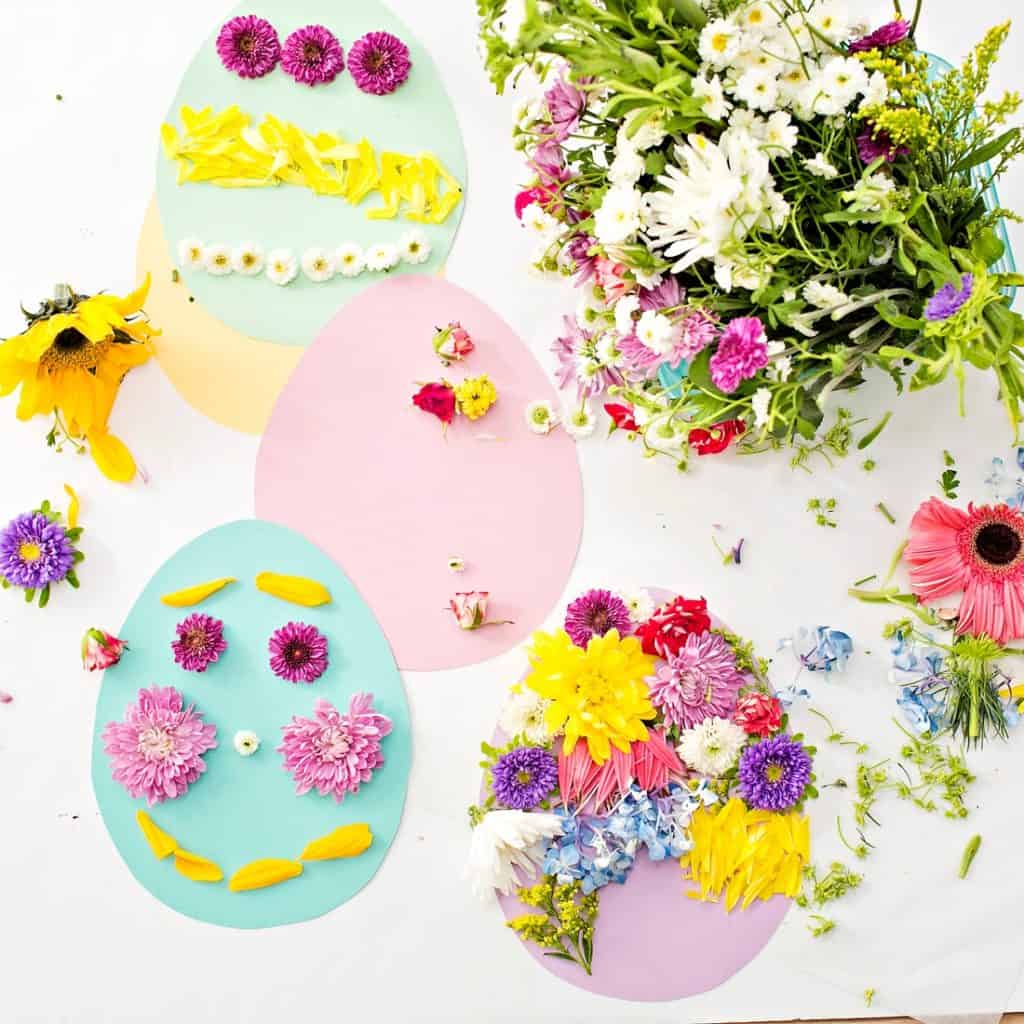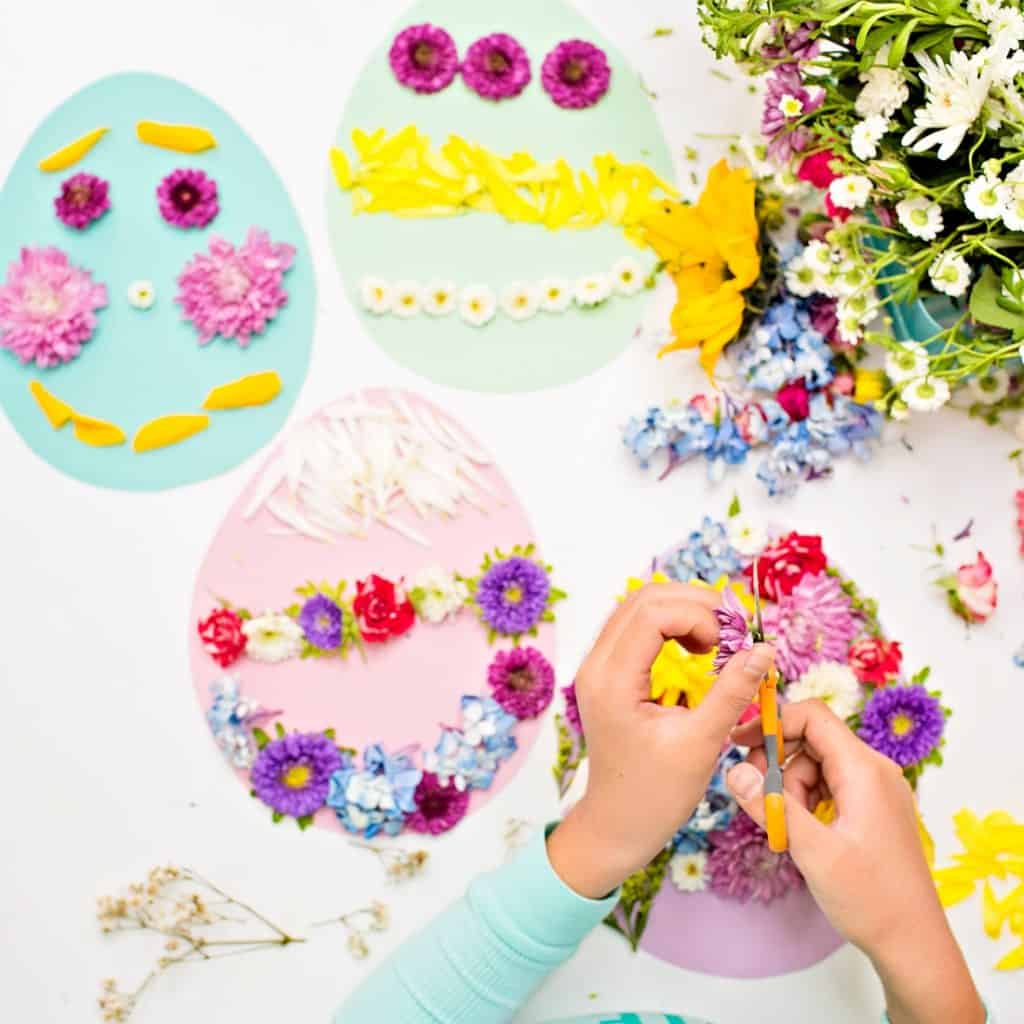 INSTRUCTIONS:
Step 1. Print and cut out our FREE printable egg template. Trace onto several colored cardstock paper and cut out.
Step 2. Arrange your foliage in basket or container, encourage kids to practice their fine motor skills by snipping off ends and taking off petals.
Step 3. Arrange your flower design on the paper Easter eggs.
Step 4. Save and preserve by gluing each foliage down. The flowers will dry up of course. This step is probably best if you use craft flowers.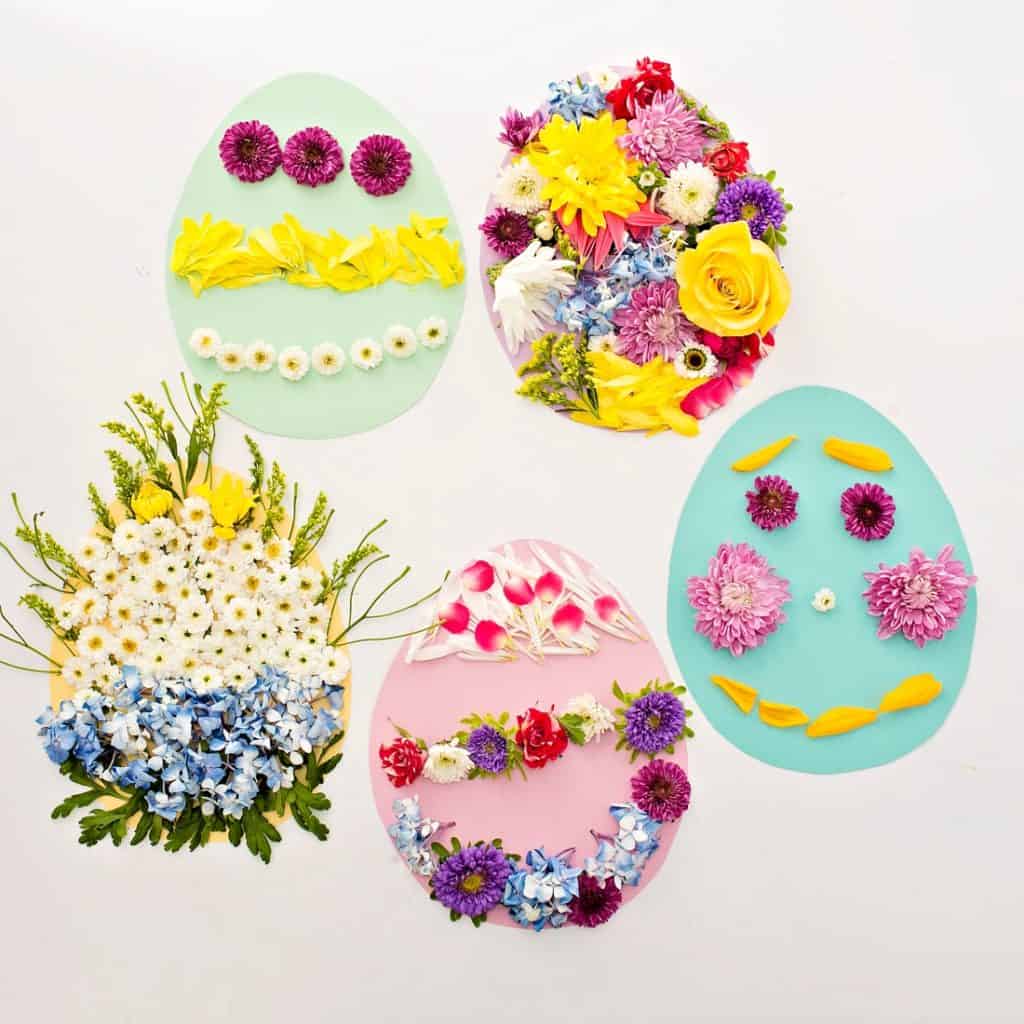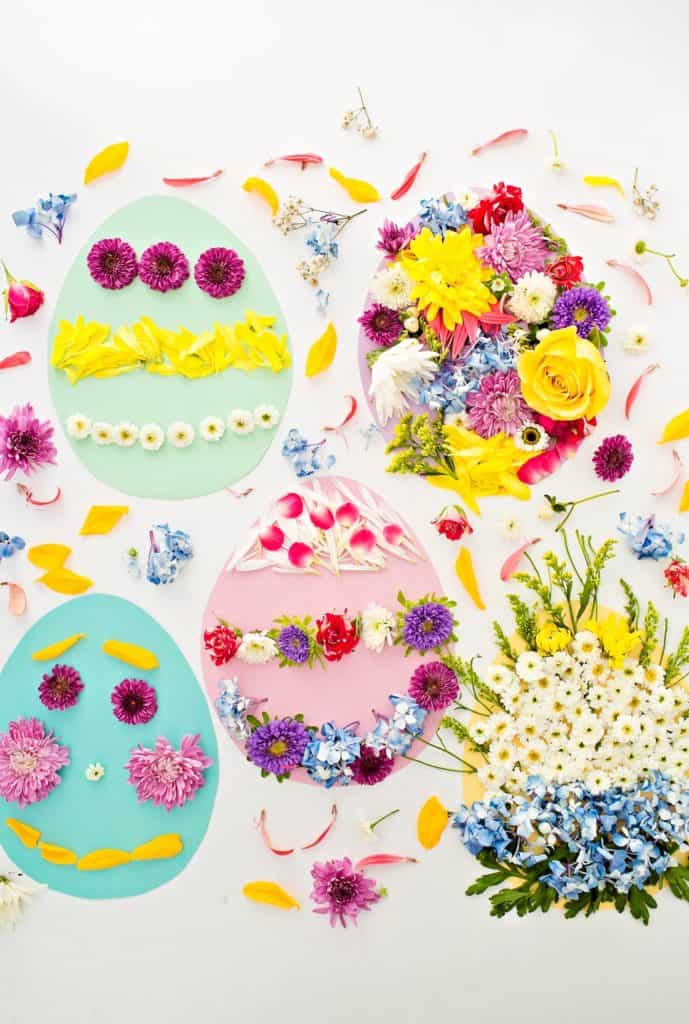 My kids loved this pretty invitation to create Easter Egg and the whole family got in on the fun including myself and my husband. Can you guess whose eggs is which? 🙂
I love how my son chose to express his through a happy face of petals and flowers.
Watch the video below to see our Easter Flower Egg Art in action:
---
Disclosure: Some of the links in the post above are "affiliate links." This means if you click on the link and purchase the item, we will receive a small affiliate commission. Regardless, we give our promise that we only recommend products or services we would use personally and believe will add values to our readers.