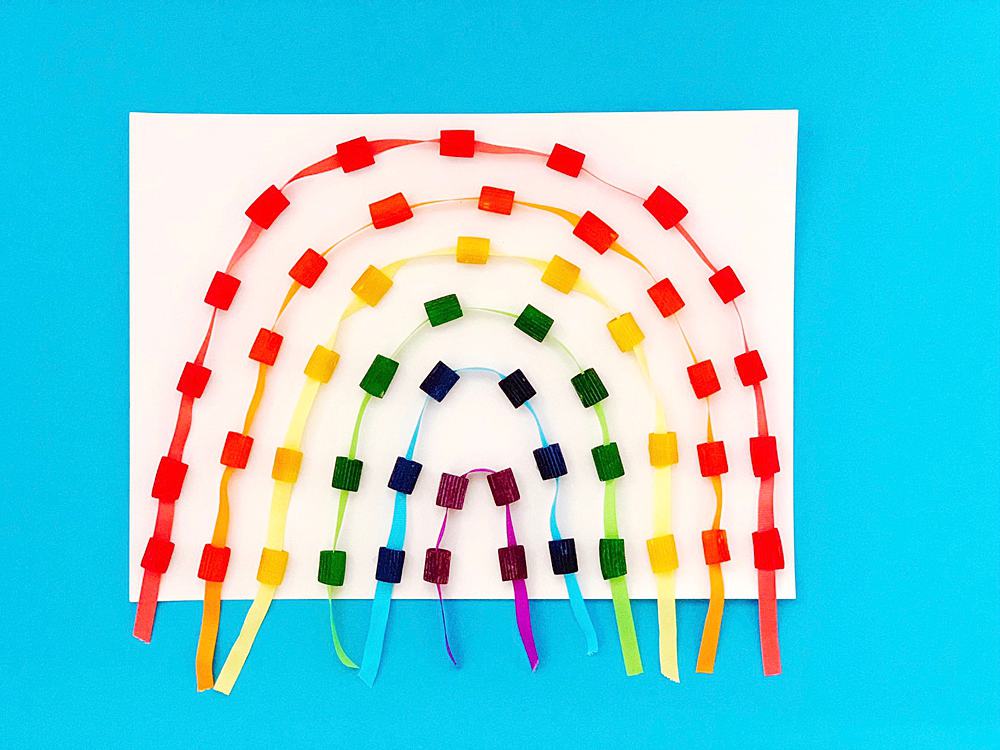 Follow us on Instagram for more fun ideas for kids!
Scroll all the way down to watch the video below for the step-by-step video in how to create these bright and colorful Rainbow Pasta Threading Activity and make sure to subscribe to our YouTube channel for more fun videos!
We had some leftover dyed pasta from our recent Rainbow Pasta Christmas Tree Craft and decided to put them to good use for another fun threading project! This Rainbow Pasta Threading Activity is a great way to teach young kids or preschoolers colors. It's also a fun learning activity to strengthen those fine motor skills.
Plus, it looks gorgeous when done as an art project! You'll love our easy one-step trick to dying vibrant pasta and hanging this finished rainbow as colorful art!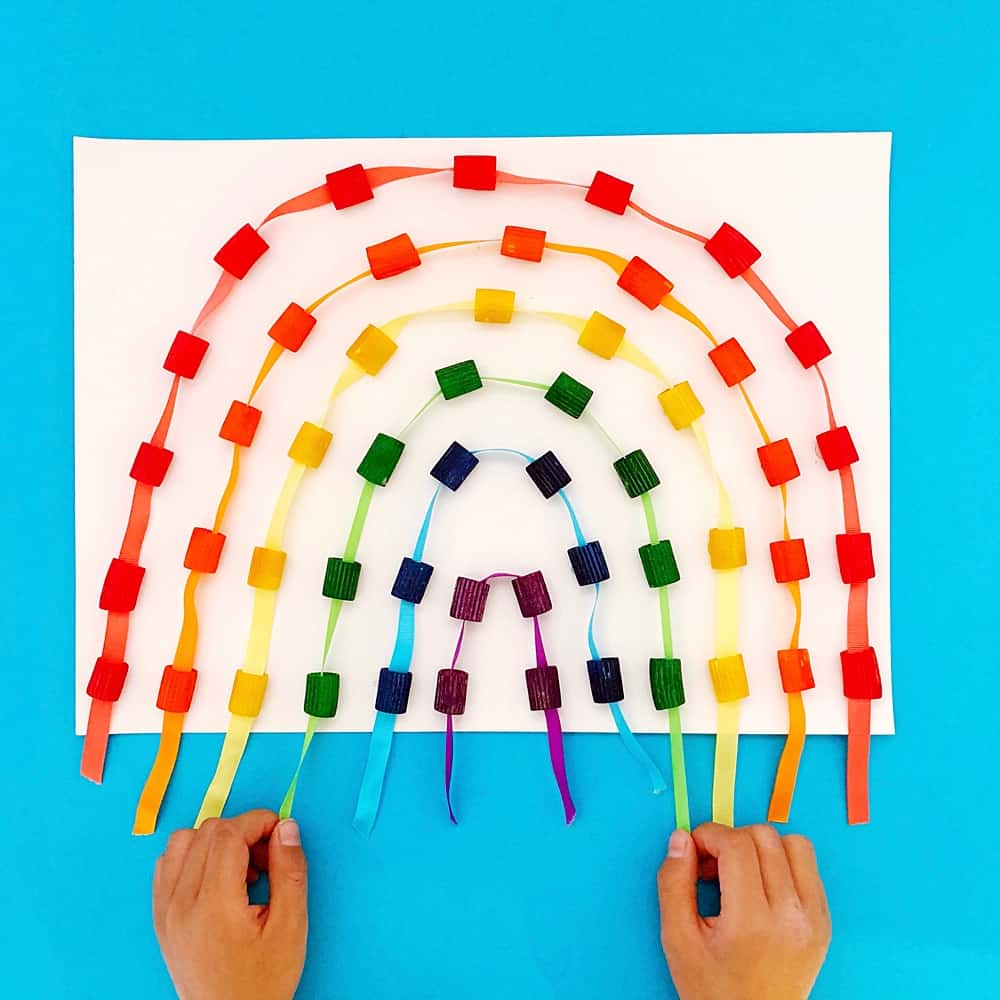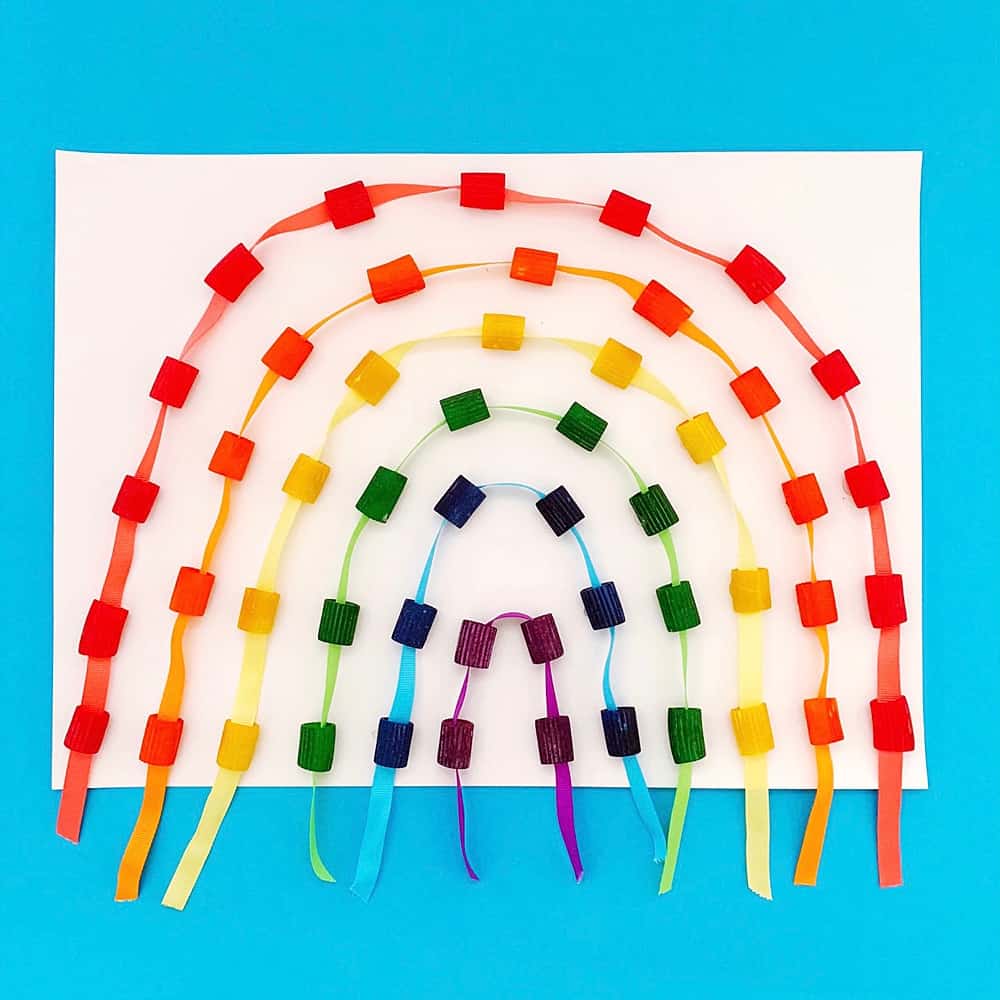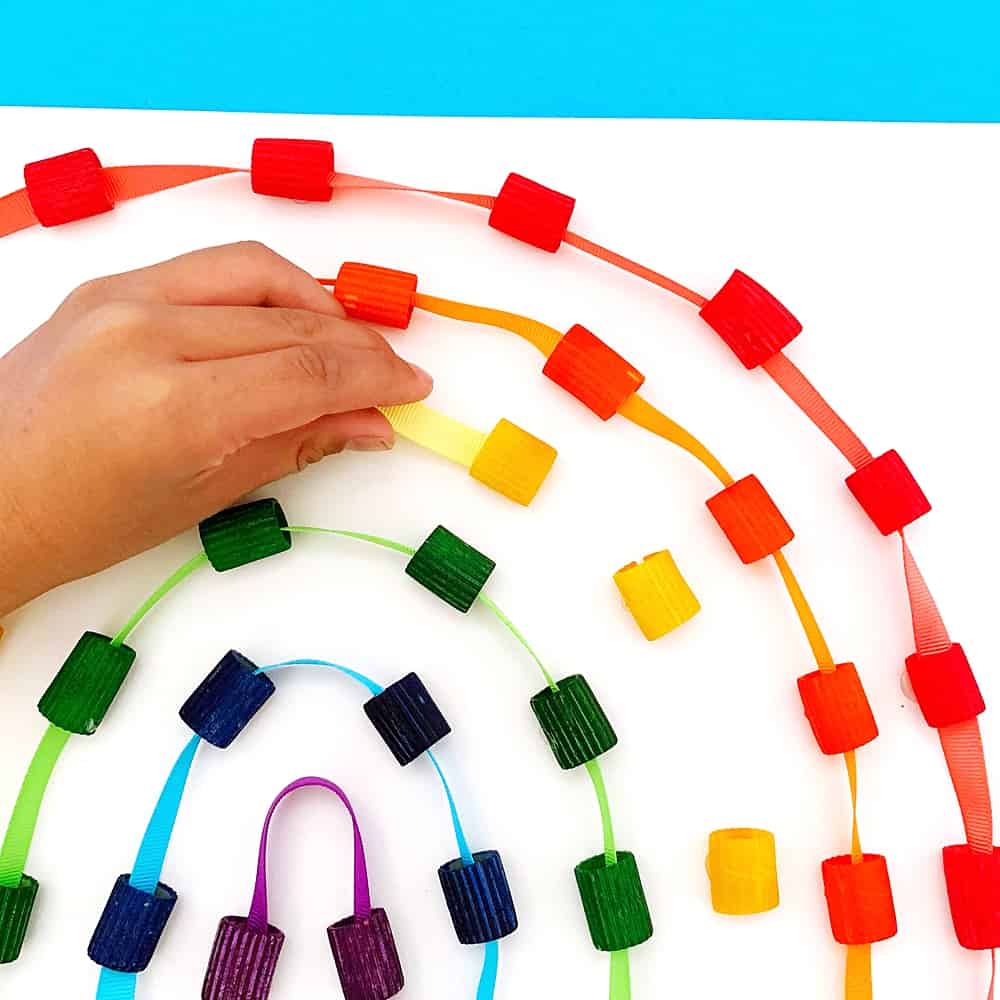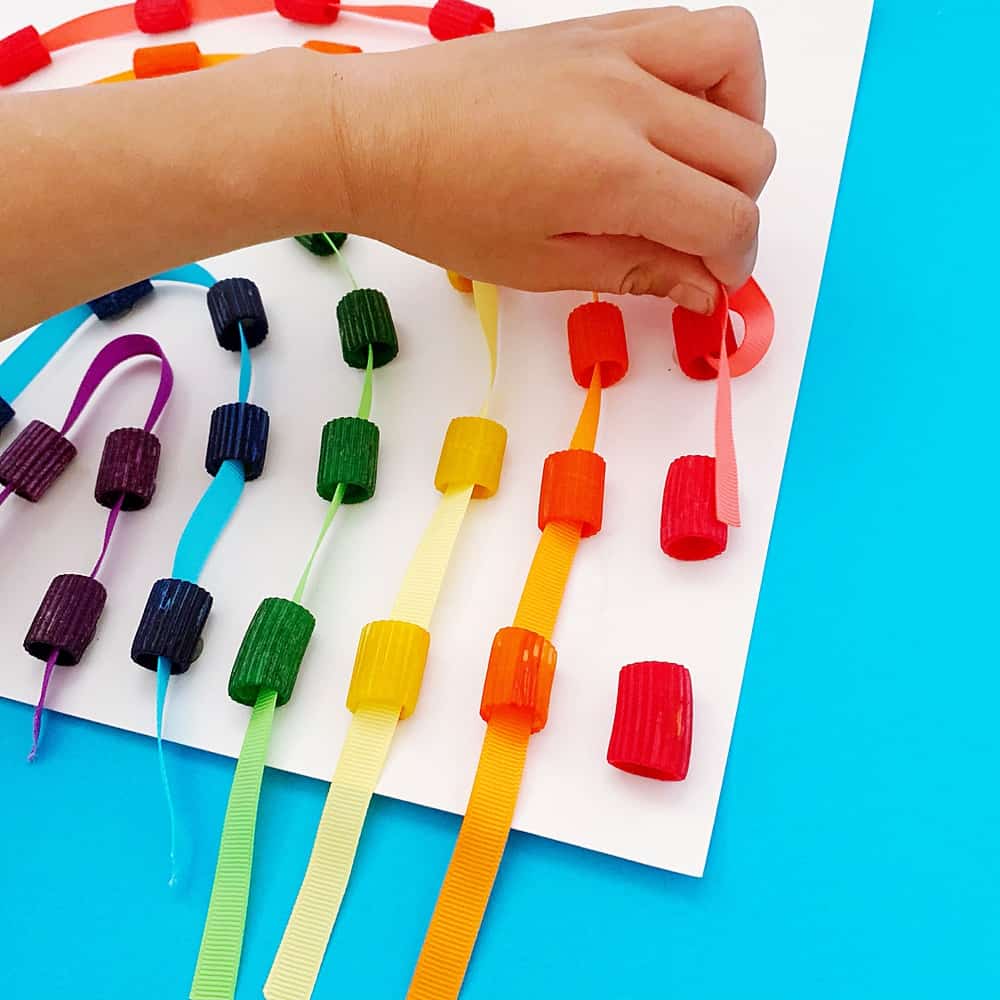 RAINBOW PASTA THREADING ACTIVITY – MATERIALS: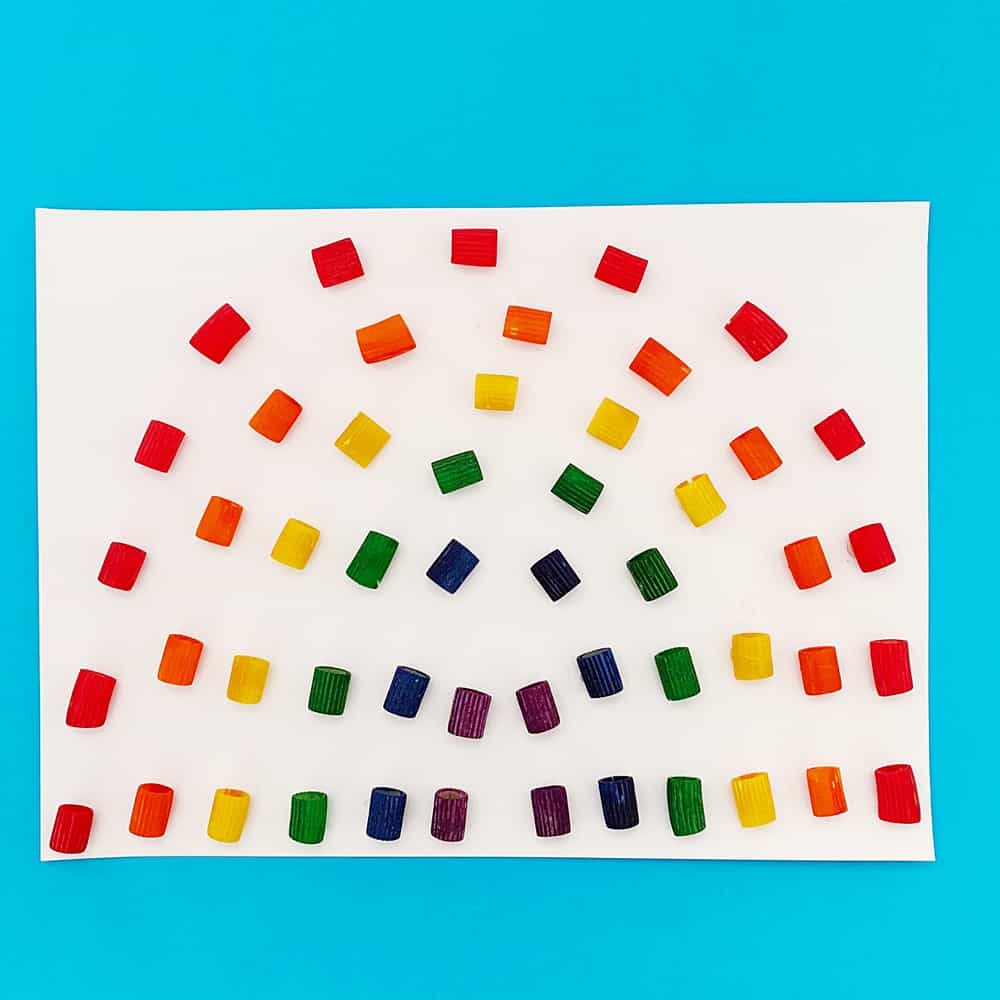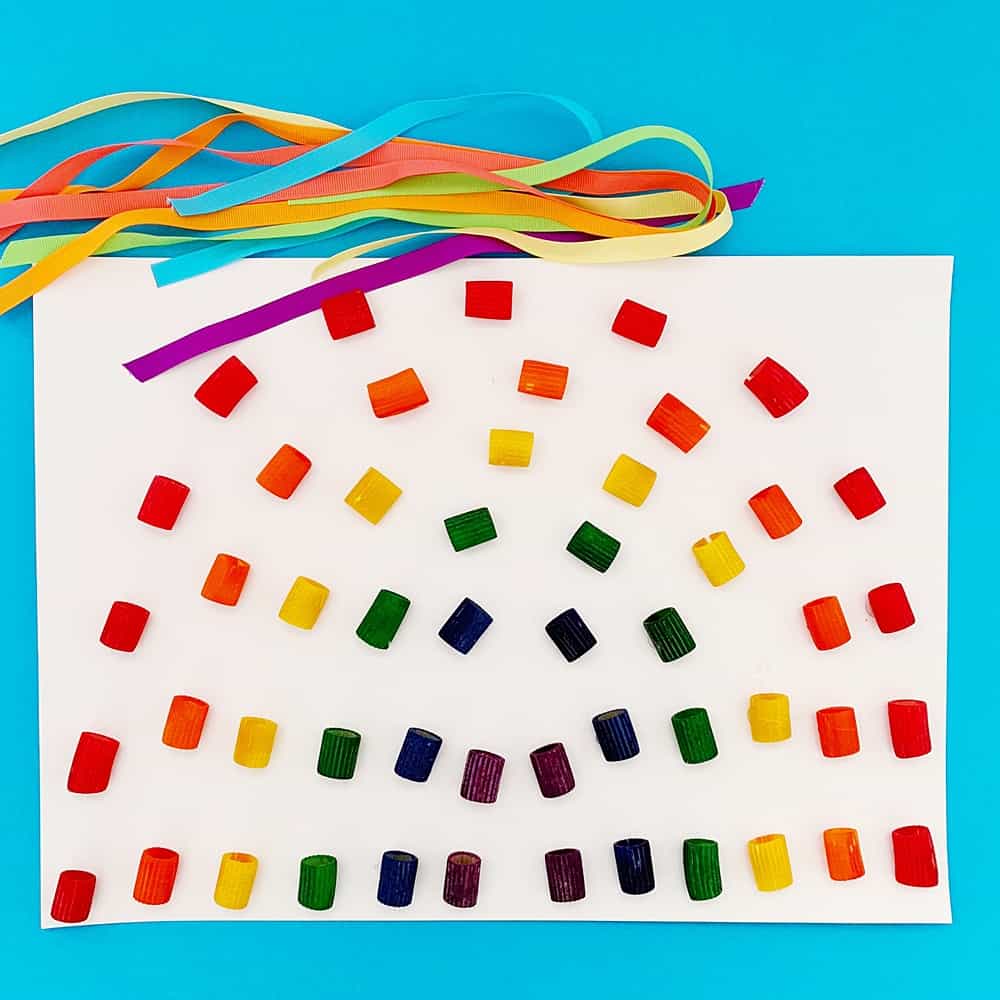 INSTRUCTIONS:
Step 1. Dye your pasta. Use liquid watercolors to achieve this one step approach to dying vibrant pasta. See the video and instructions in our Rainbow Pasta Tree on the how-to.
Step 2. Once you have pasta in rainbow colors, arrange them on a large piece of paper. We used large watercolor paper because it's nice and thick.
Step 3. Glue your pasta pieces once you have formed your rainbow pattern.
Step 4. Give your child ribbon (yarn or pipe cleaners work too) and ask them to thread through the the same color pasta as the ribbon. Talk about the colors and help the thread through the pasta as needed.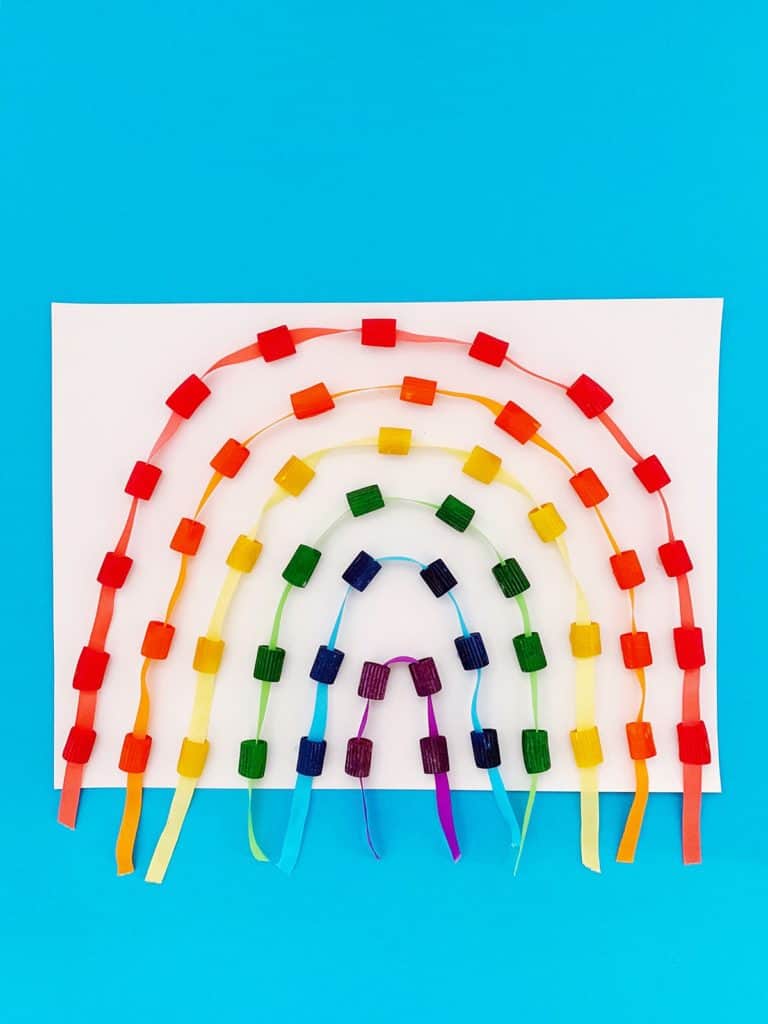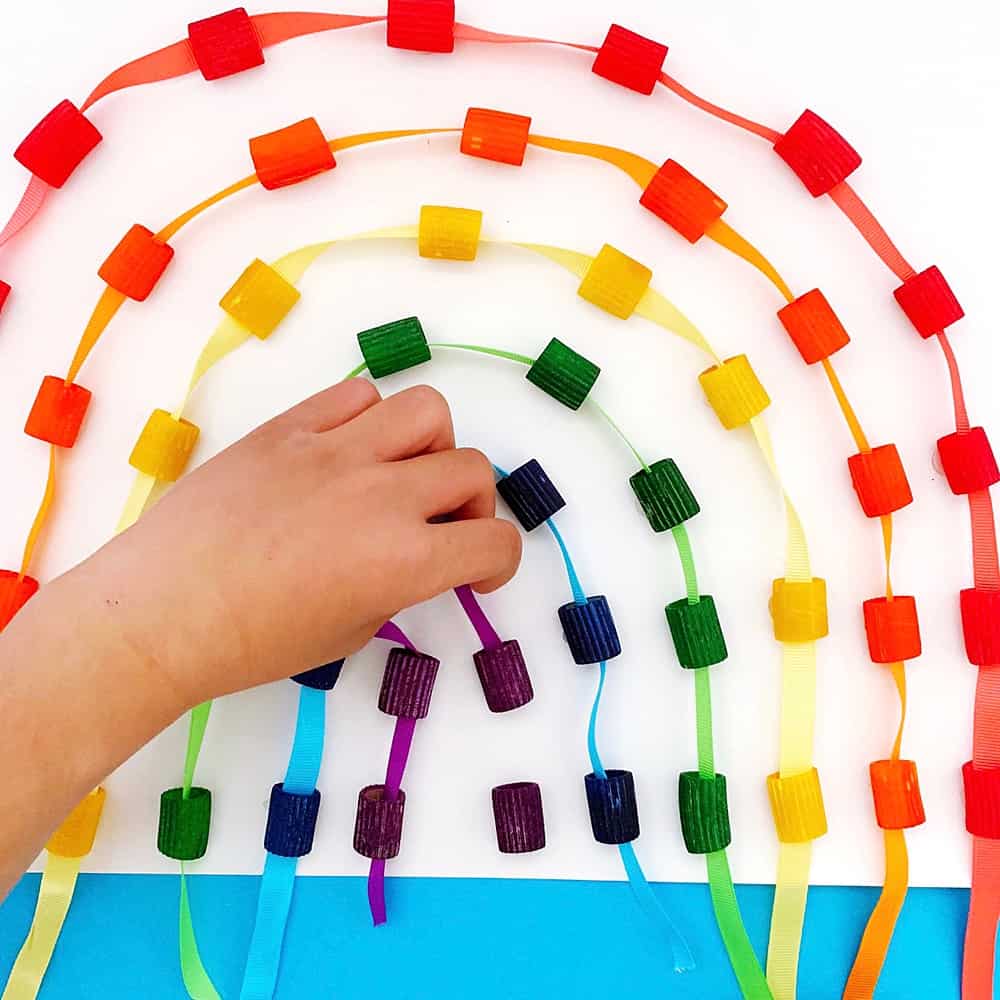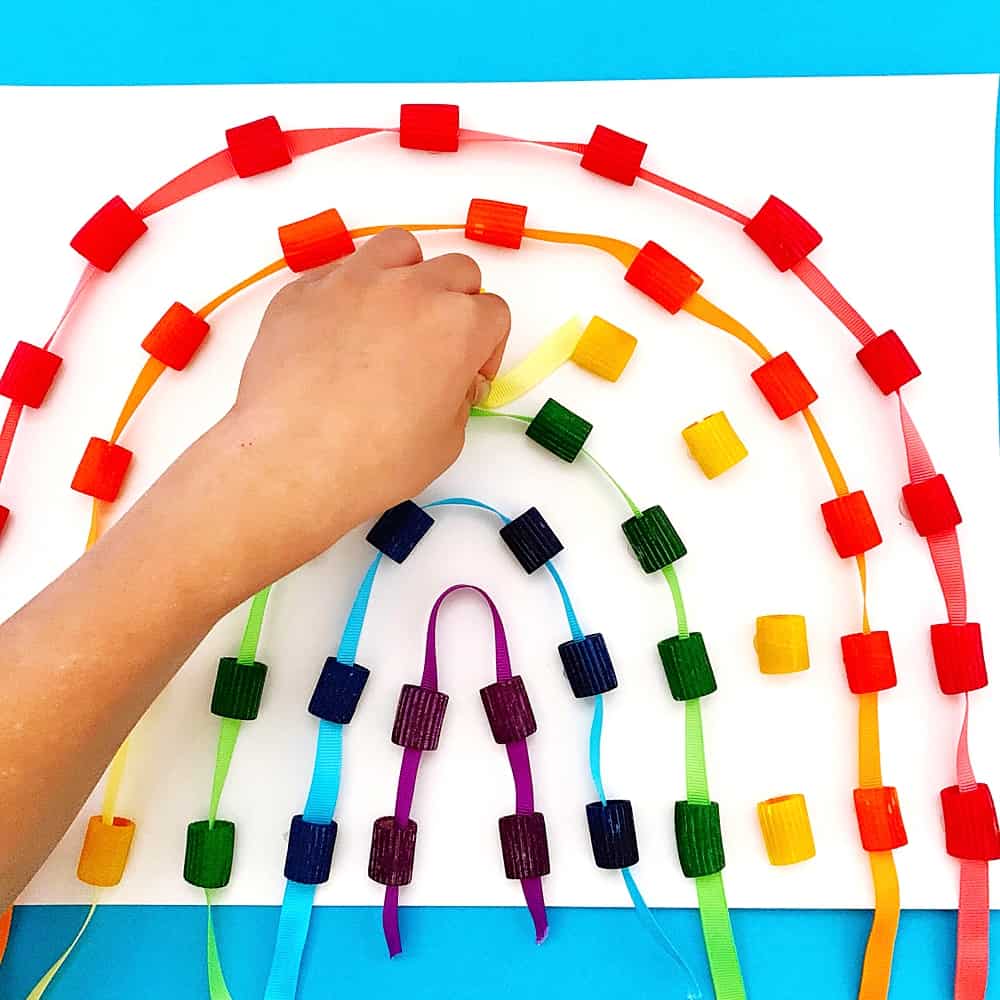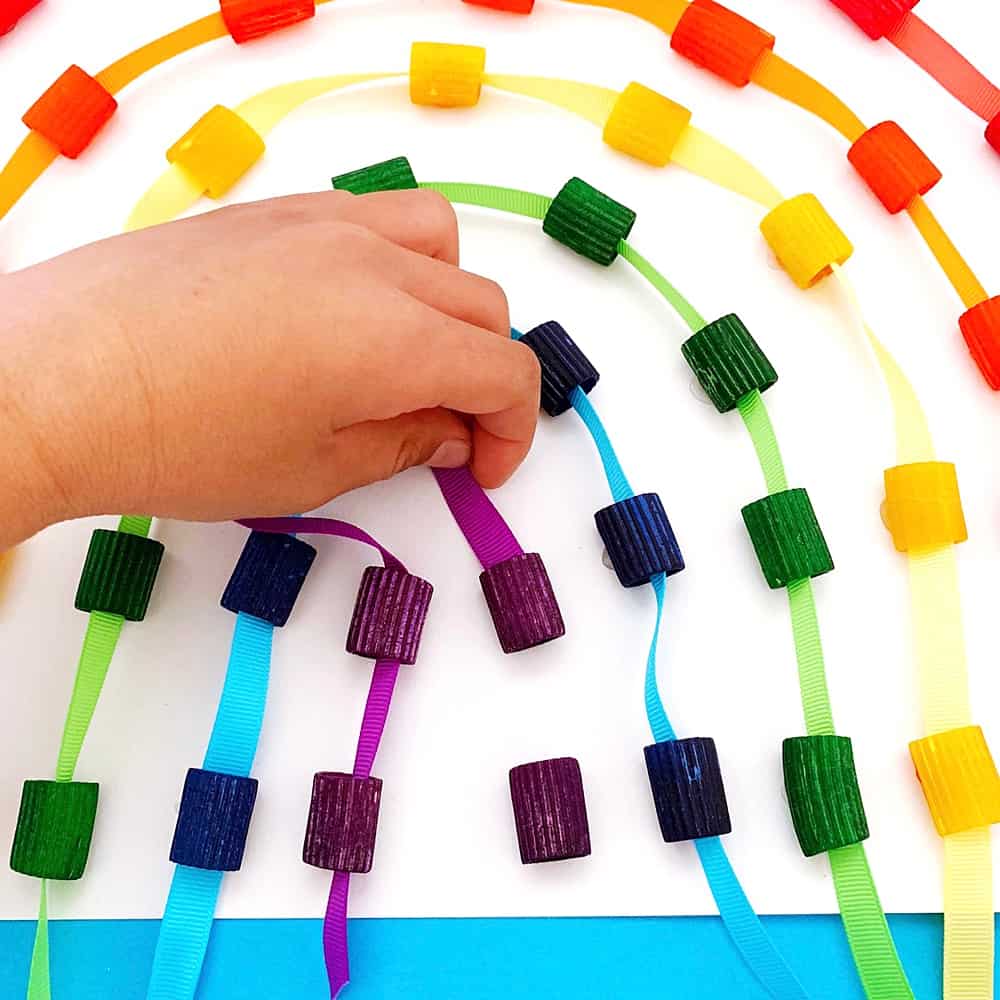 What a gorgeous piece of art when complete! You can easily unthread and have the kids practice threading over and again.
Watch our step by step video below to see how we made this and how we dyed our pasta:
---
Disclosure: Some of the links in the post above are "affiliate links." This means if you click on the link and purchase the item, we will receive a small affiliate commission. Regardless, we give our promise that we only recommend products or services we would use personally and believe will add values to our readers.