There's so many ways to enhance fine motor skills in children and make it fun for them as well. So we wanted to round up not only awesome activities that improve hand and finger coordination, but also ones that engage through color and play. Try lacing cute monsters up, threading colorful beads through wire, or combine learning with a fun rainbow matching game. These are just some of the bright examples shown below. What are you waiting for? Get your tot or preschooler excited about strengthening their fine motor skills with these vibrant activities!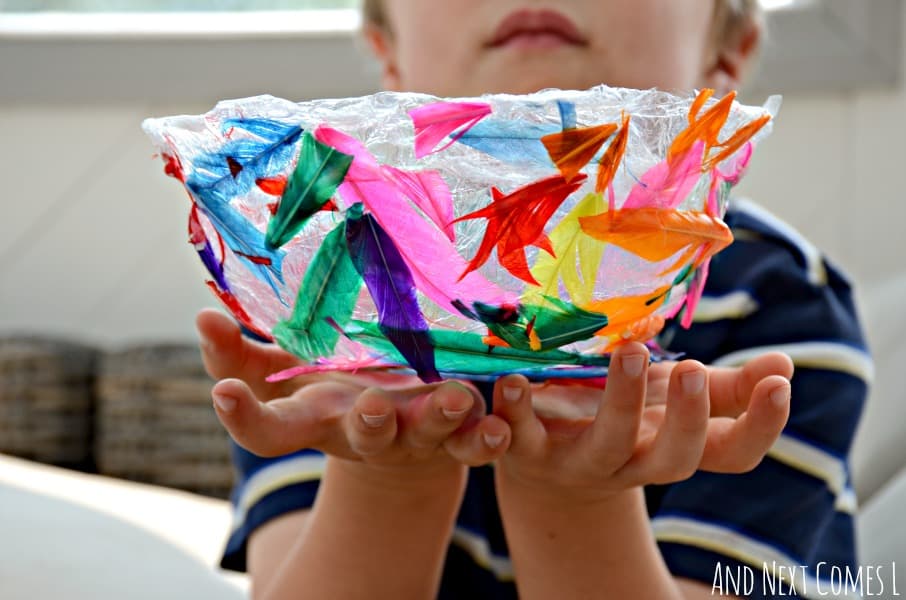 Feather Bowl (via And Next Comes L)
Kids will love applying these bright colorful feathers which become the base for this beautiful vivid bowl.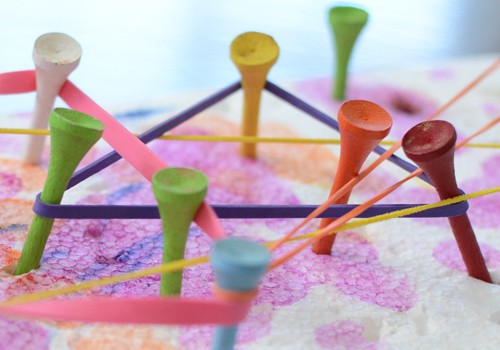 Geoboard (via Meri Cherry)
I love this fun take on a geoboard which recycles styrofoam and becomes a a natural base for placing objects in patterns in and around it.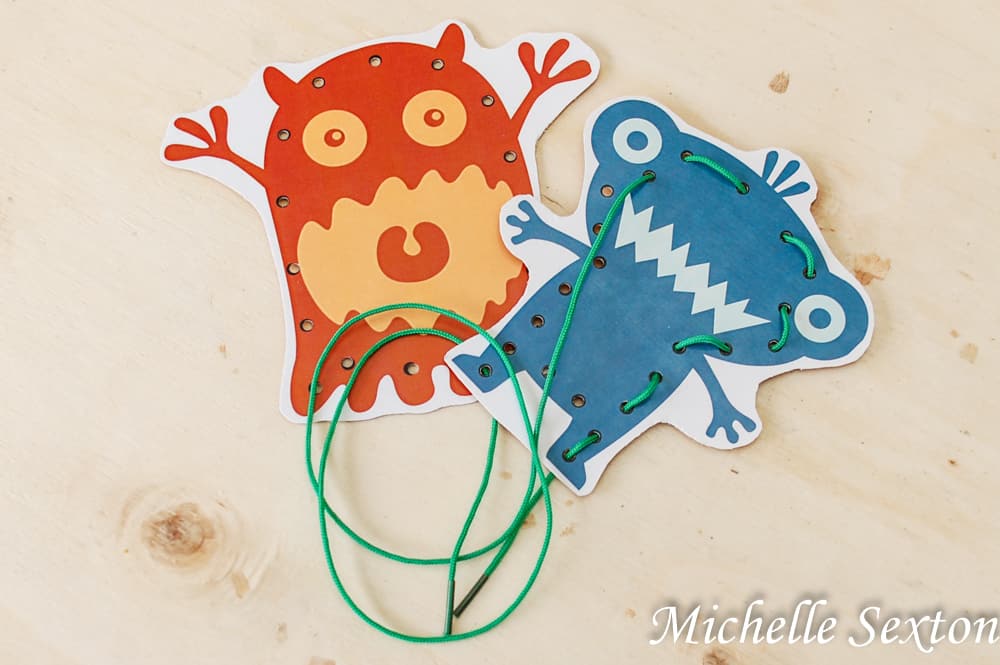 Monster Lacing Cards (via So Here's My Life)
These free printable monster cards are utterly cute and a fun way to teach kids introductory sewing.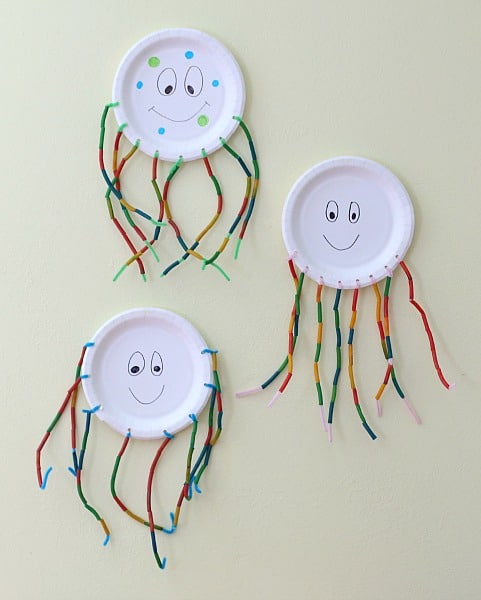 Fine Motor Octopus (via Buggy and Buddy)
Kids will have a blast threading colorful pasta through this cheerful and friendly little octopus plate.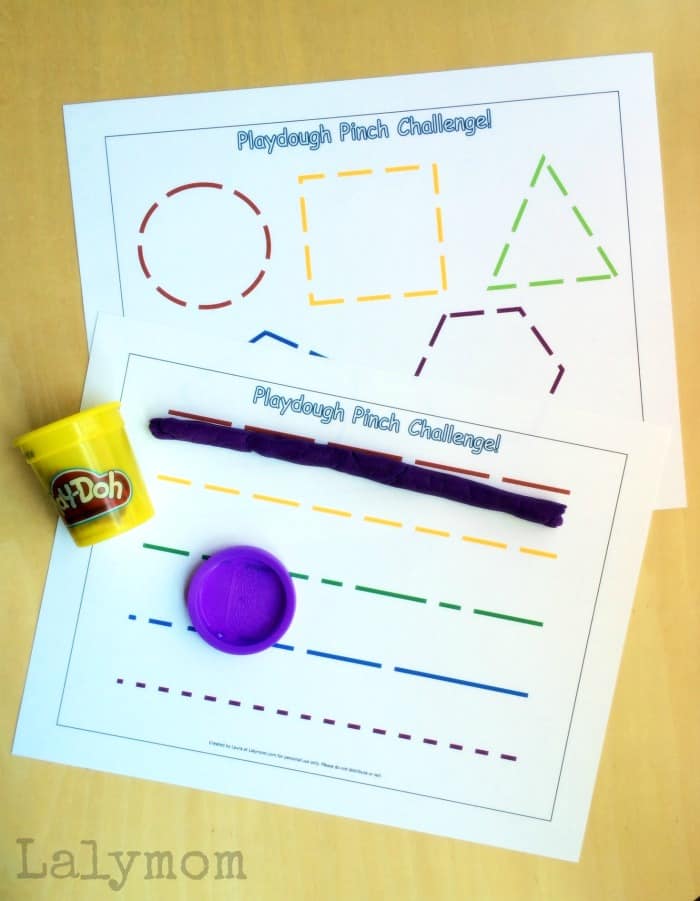 Playdough Printable Cards (via Lalymom)
Combine one of kids' favorite activities (playdough) with these free printable cards that enhance "pinch" strength.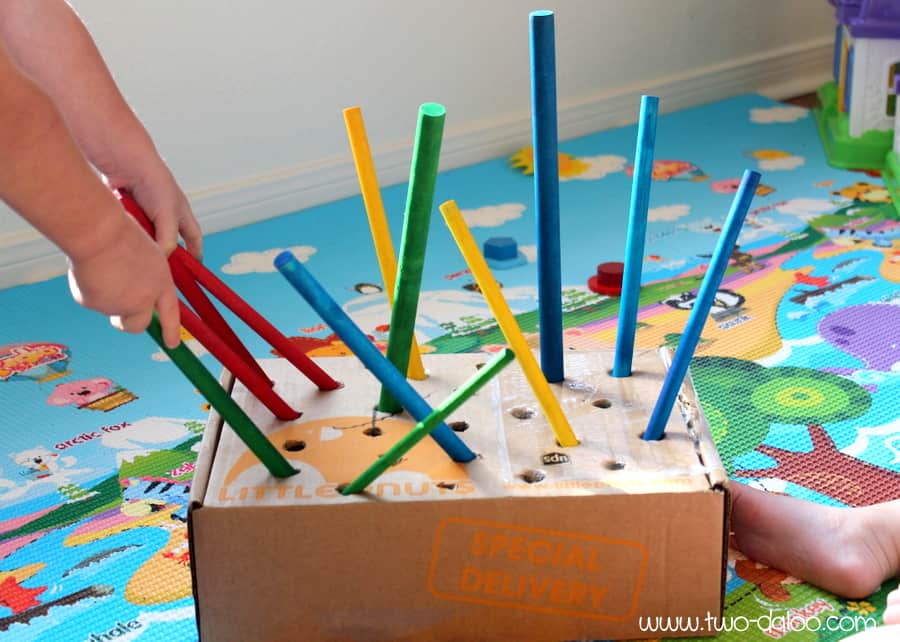 Fine Motor Cardboard Box (via Twodaloo)
Recycle an old cardboard box and present children with tools around the home for them to practice all the imaginative ways they can fit through the holes.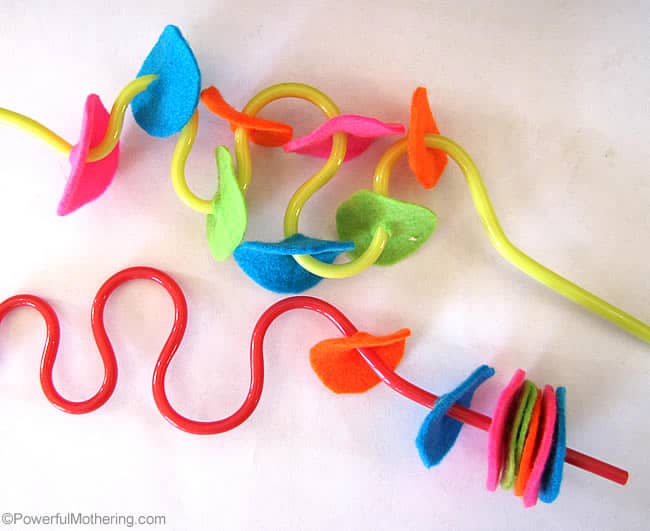 Crazy Straws and Felt (via Powerful Mothering)
Here's a super easy fine motor skills activity that requires just two pieces of materials for some colorful fun.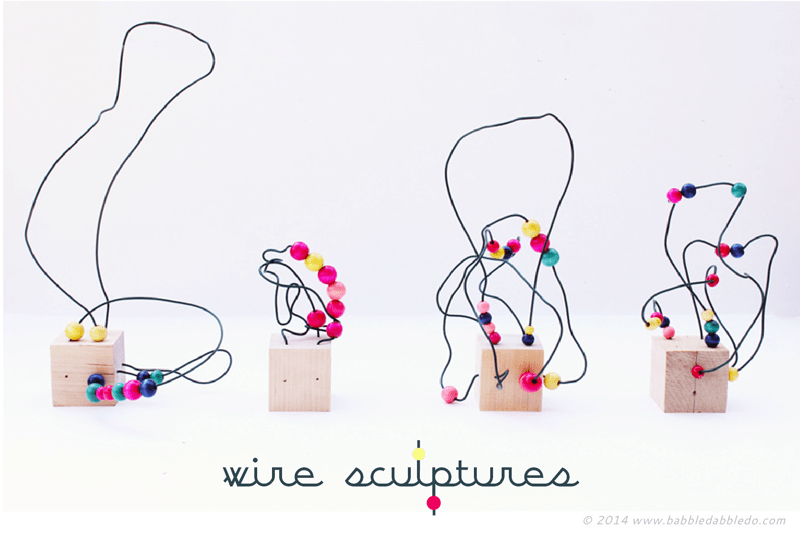 Wire Sculptures (via Babble Dabble Do)
Not only will kids be able to practice threading beads through wire, they'll also be left with some stunning sculptures to proudly display.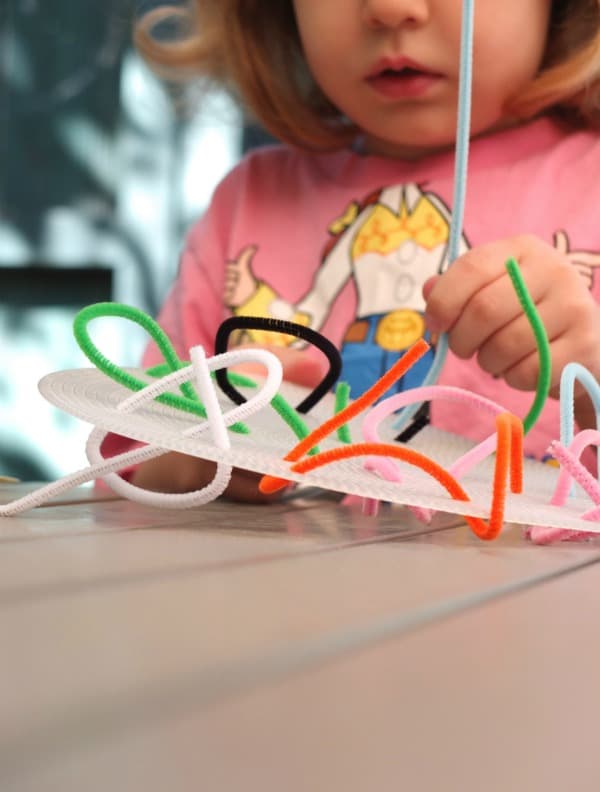 Pipe Cleaner Weaving (via My Poppet)
Here's another super simple project involving just a couple items that's also a great start to beginning sewing.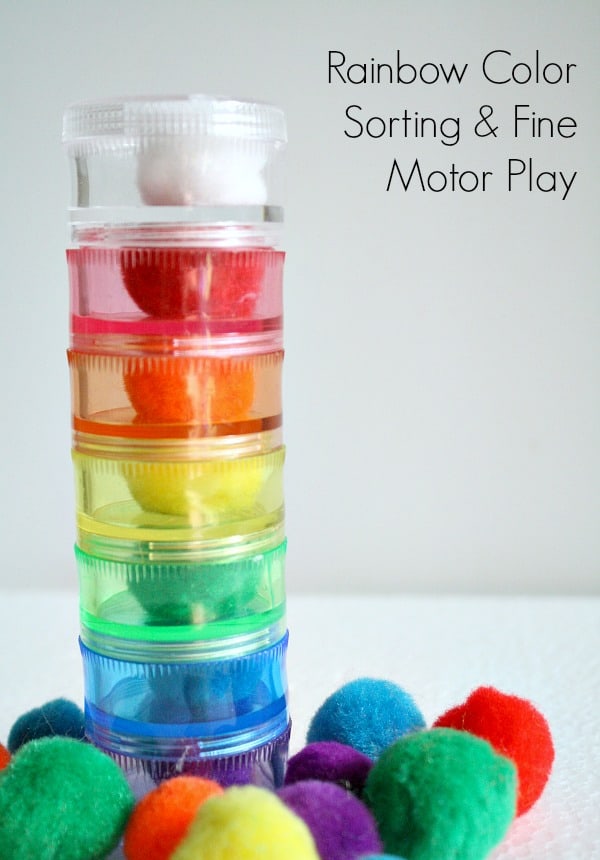 Rainbow Color Matching Game (via Fantastic Fun and Learning)
Combine a matching game while practicing fine motor skills with this colorful rainbow pom pom activity.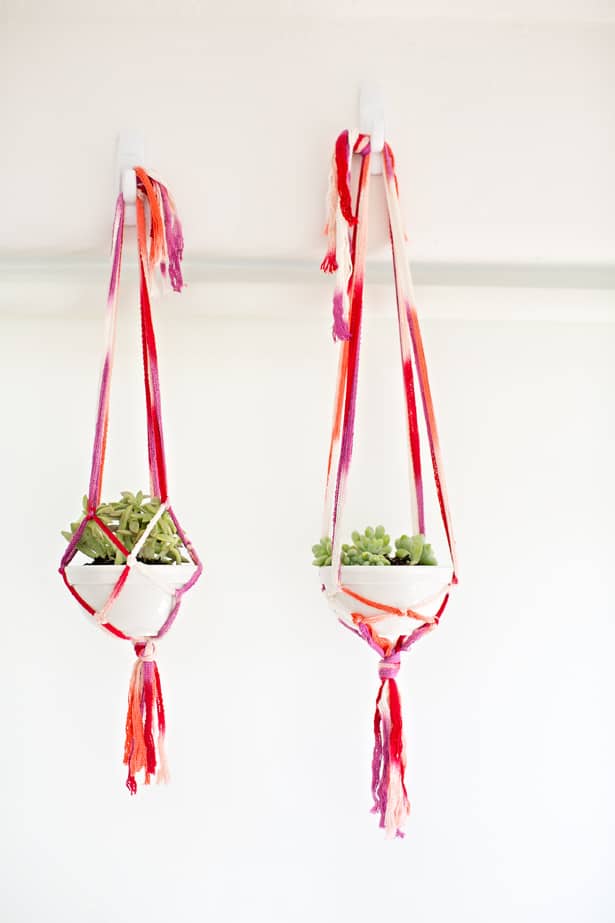 Easy Kid-Friendly Macrame Planters (via hello, Wonderful)
Our easy tutorial lets kids practice tying knots and results in a beautiful room decoration to show off.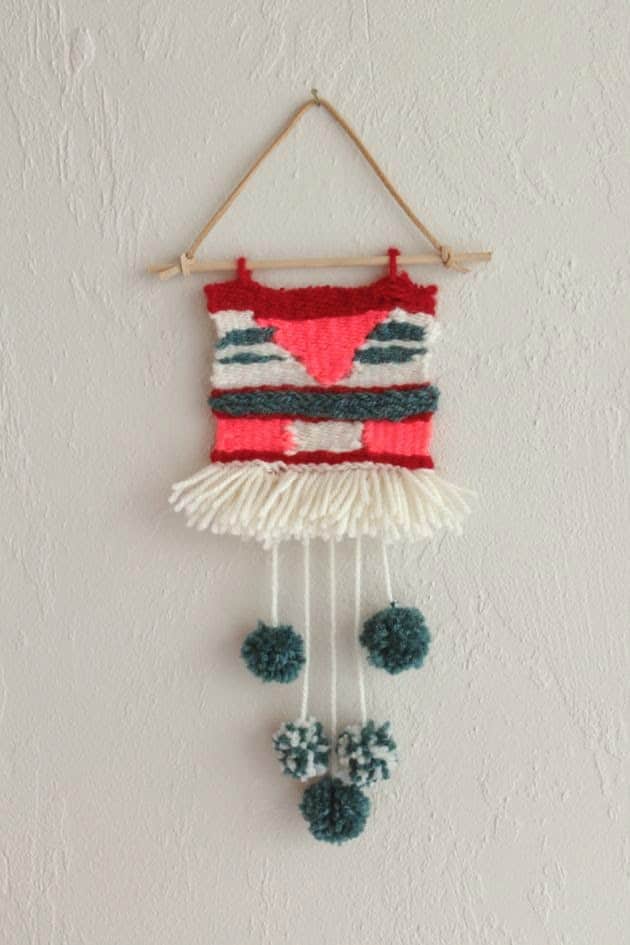 Tapestry Project (via Poppy Haus) Weaving is a great way to practice fine motor skills. Find out how to make your own easy loom out of cardboard in this neat tutorial.
Also see:
10 Toddler Free Printables For Learning (and Fun!)
11 Creative Learning Activities
8 Bright Color Learning Activities
10 Creative Ways to Make Learning Shapes Fun
8 Playful LEGO Learning Activities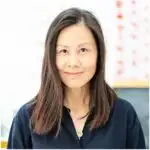 Agnes Hsu is a mom of three and has been inspiring parents and kids to get creative with easy activities and family friendly recipes for over 10 years. She shares her love for creative play and kids food to her 2MM+ followers online. Agnes' commitment to playful learning and kindness has not only raised funds for charity but also earned features in prestigious nationwide publications.