How many things sit in our mind's storage until something prompts us to remember them? The playground leader in our neighborhood played this with the kids the other day and it immediately brought back memories of playing this at camp as a child! This game can be played outdoors or indoors at your home or in your classroom.
Find the Rainbow Game – Materials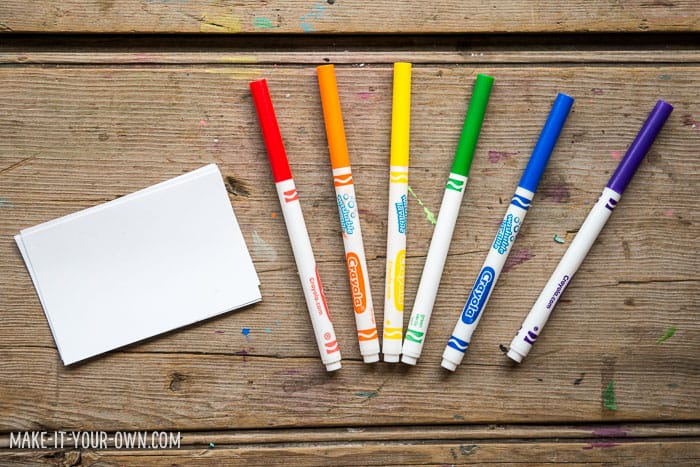 Markers (Red, Orange, Yellow, Green, Blue & Purple)
Slips of paper (we used cardstock)
Directions
Pre-hide your markers around in the park (standing up in the sand, so the colored cap pokes out), in a room in your home or in your classroom. Based on your children's ages and/or abilities you may want to vary the difficulty of finding them.
Divide the children into partners or teams and have them find each of the colors and form a rainbow on their paper. Prior to starting, remind them to return the markers to their original spot, so other teams can find them.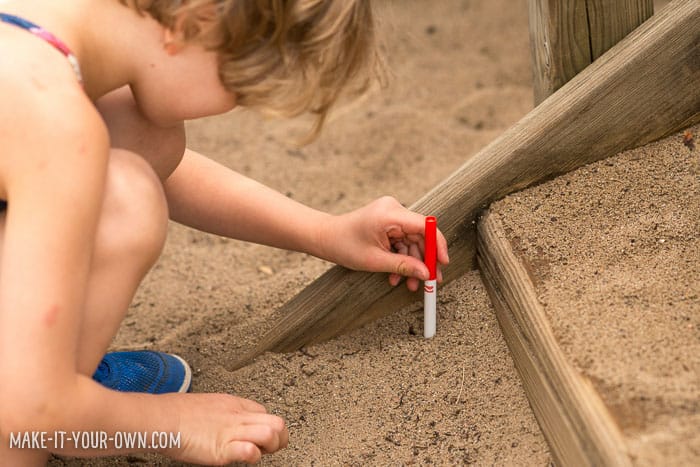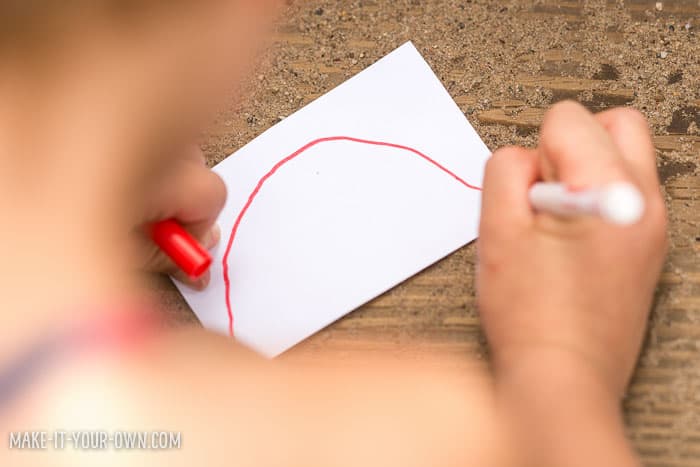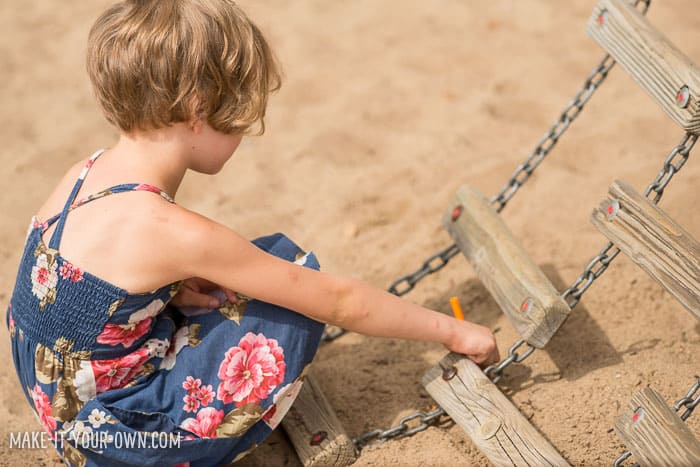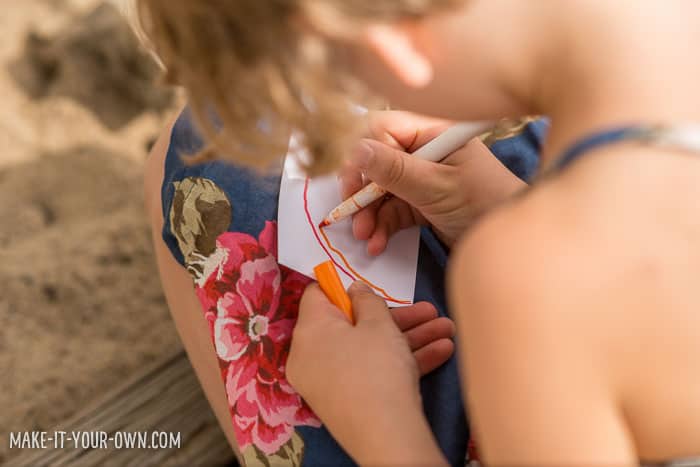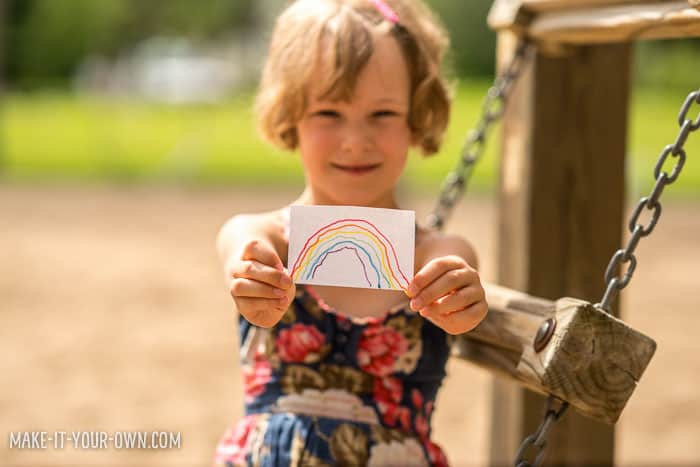 We played it that the team that forms the rainbow first, gets to hide the markers for the next round!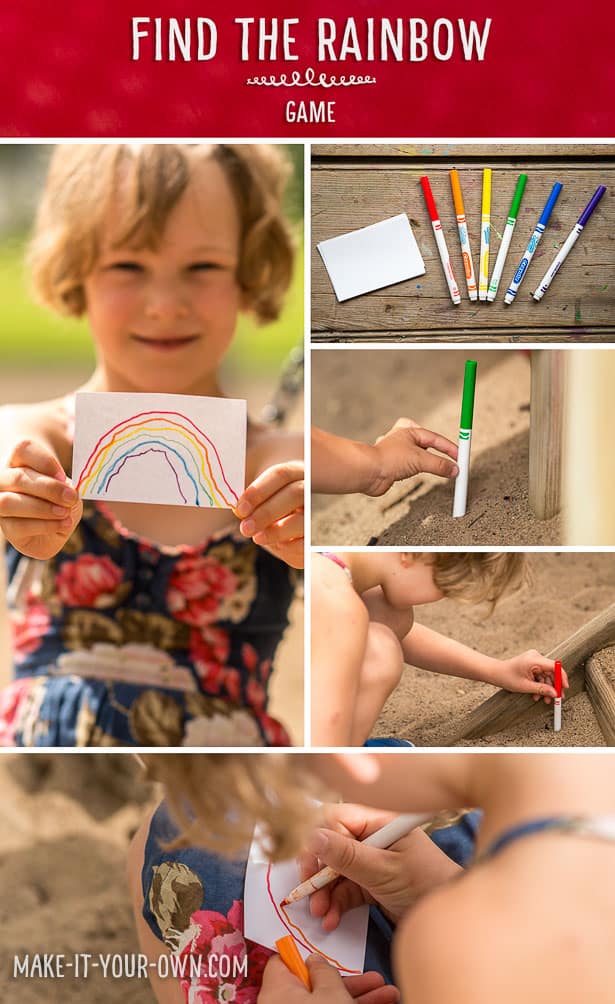 Purpose
Learning the colors of the rainbow.
Working together as a team.
Safety Notes
Marker caps can be a choking hazard, therefore be sure to keep them out of the reach of children ages 0-3 years of age or those that tend to put things into their mouths.
Play with adult supervision and hide the markers in safe spaces (E.g., away from a road)
Check out more rainbow art ideas and tons more creative projects for kids!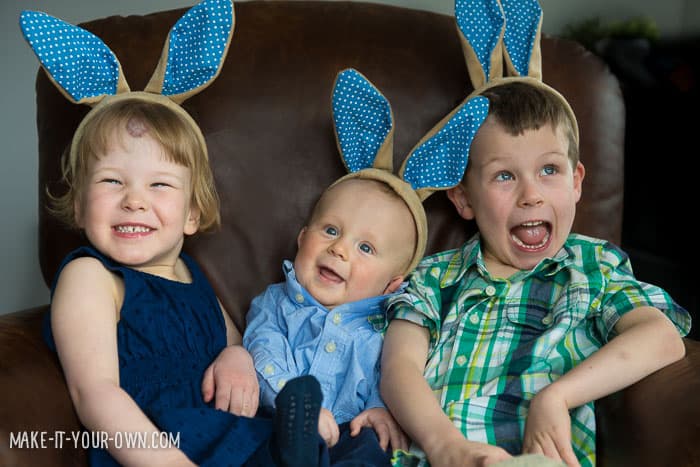 Make it Your Own is a Canadian children's website. We hope to inspire educators and families with projects to do together, explorations of various mediums and techniques and to get out into nature to source supplies. We love re-imagining items and thinking of new ways to share children's artwork. We are often described as "an educational mom, a digital dad and their three mini-makers.