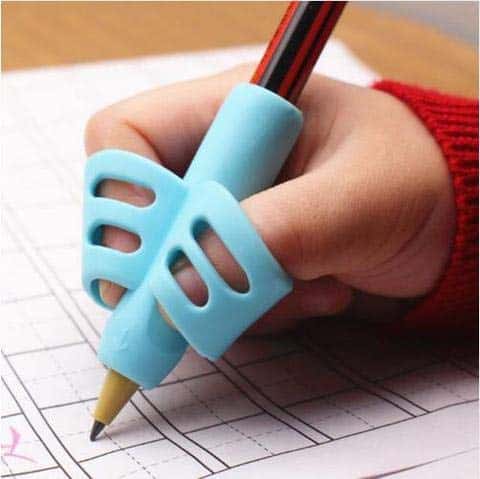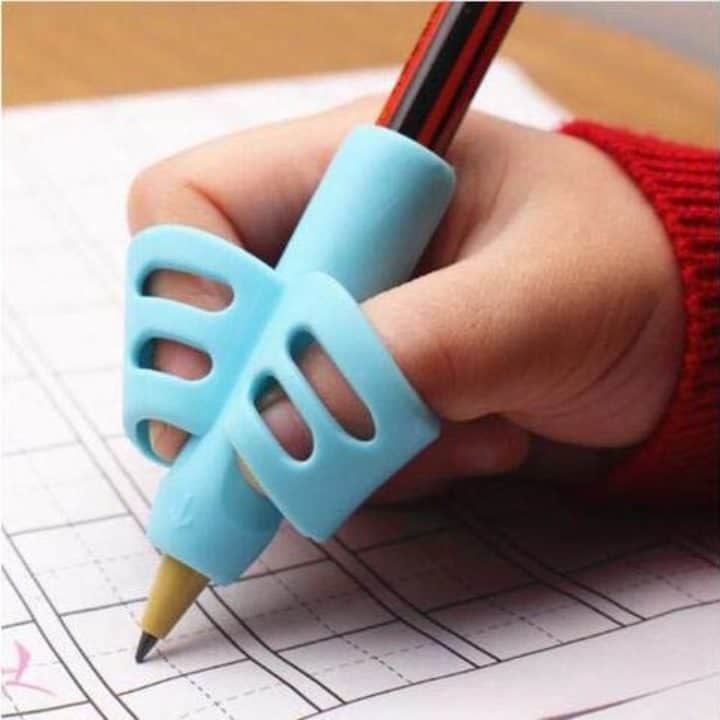 Pencil Grip Aid For Kids
Learning how to write can be a difficult task for children with sensory issues or problems with motor skills. Back in my school days, simple pencil grips helped some, but they weren't very comfortable.
Now, there are pencil grip aids that are ergonomic and comfortable for beginning and seasoned writers. The grip aids help young people learn how to hold their pencils correctly, which improves handwriting.
Writing tasks become a breeze with these soft and light silicone grips in multiple colors. For your youngest writers or those who struggle holding the pencil correctly, there are training holes for the thumb and index finger.
Gone are the blisters and calluses that come with constant writing and incorrect form. Because the grip aids come three in a pack for an affordable price, it's easy for your kids to have these on hand at home and school.
Celebrate their new comfort in writing by journaling together, writing letters to family, and creating some stories together. Writing can be a fun activity to share as a family when it's comfortable and fun with these fun, simple, safe pencil grip aids!
---
Disclosure: Some of the links in the post above are "affiliate links." This means if you click on the link and purchase the item, we will receive a small affiliate commission. Regardless, we give our promise that we only recommend products or services we would use personally and believe will add values to our readers.