Follow us on Instagram for more fun ideas for kids!
Watch the video below to see how to make these DIY Giant Ornaments. Make sure to subscribe to our YouTube channel for more fun videos!
These DIY Giant Ornaments are seriously the best handmade Christmas Ornaments you'll ever make! They add a wow appeal to your holiday decor made of balloons!
I am decorating my coffee bar shed into a holiday Christmas house this year and needed handmade ornaments that dazzle and bring big fun to the outdoors. Cue these DIY Giant Ornaments! They are so easy to make with giant balloons and recycled deli containers!
I got the inspiration from this YouTube video. Watch how we made ours on the video here and get the list of materials we used below.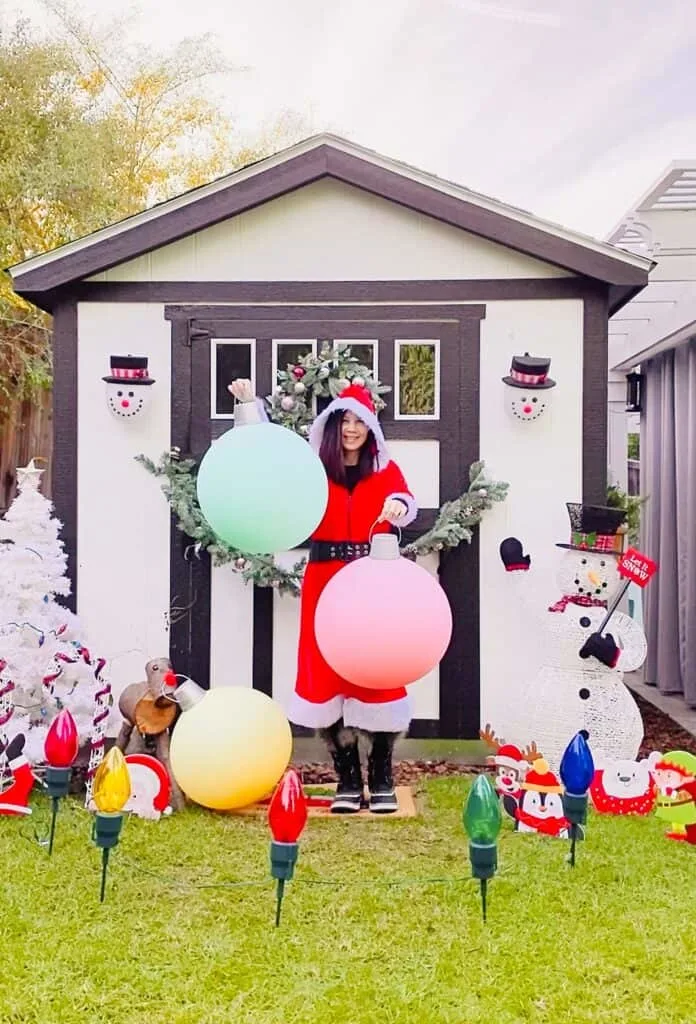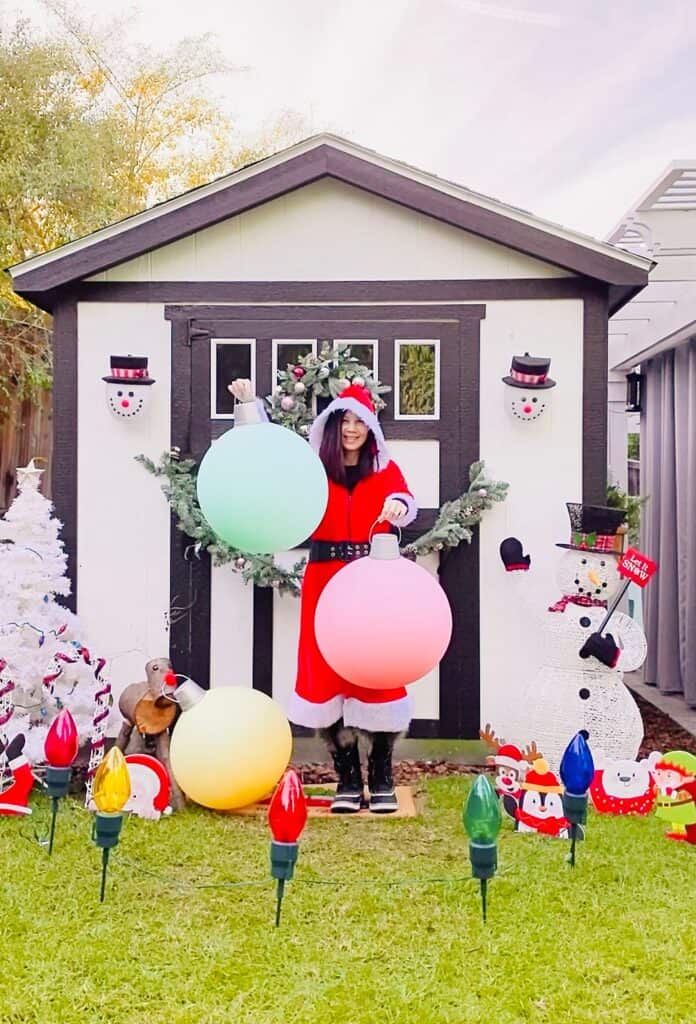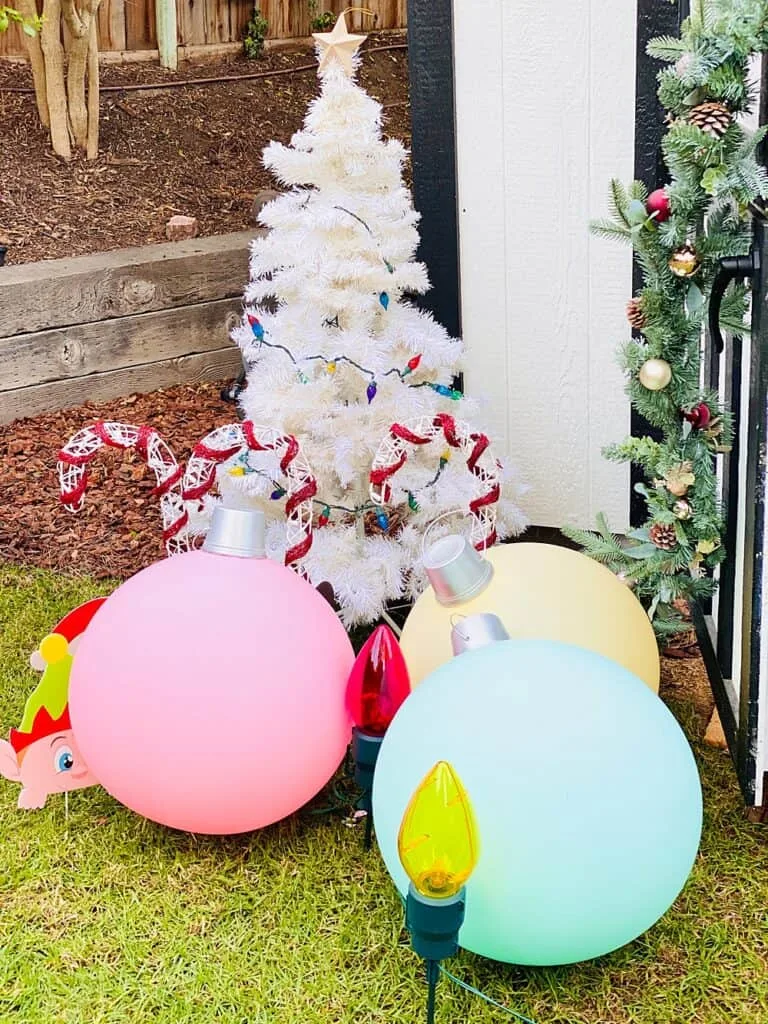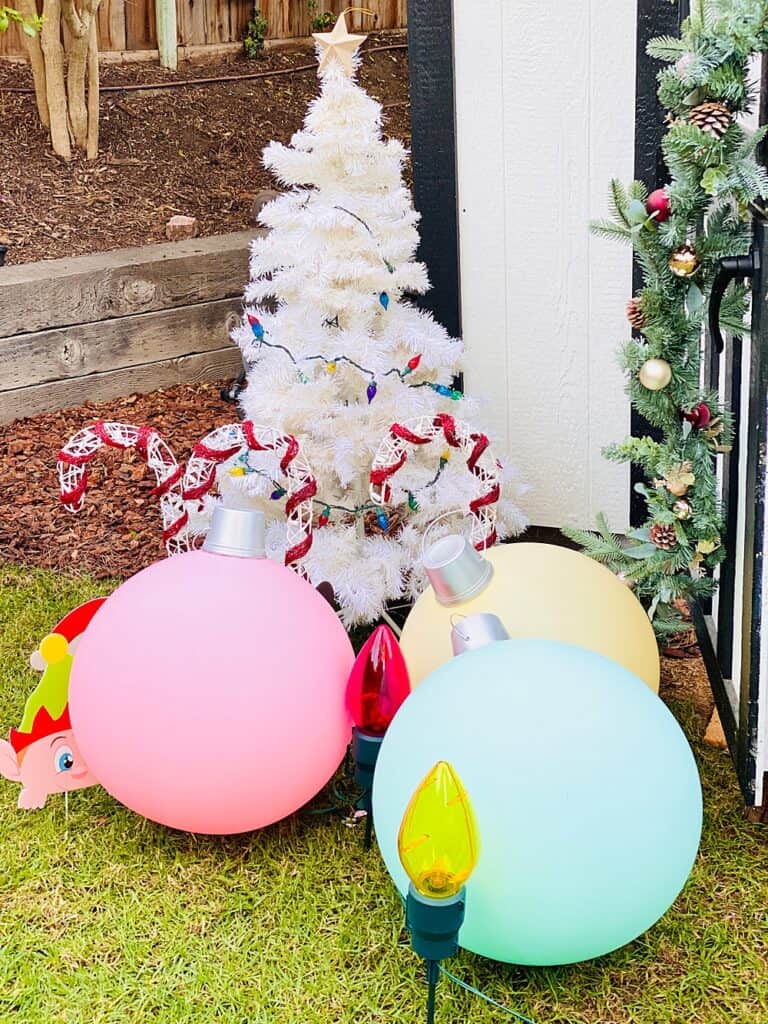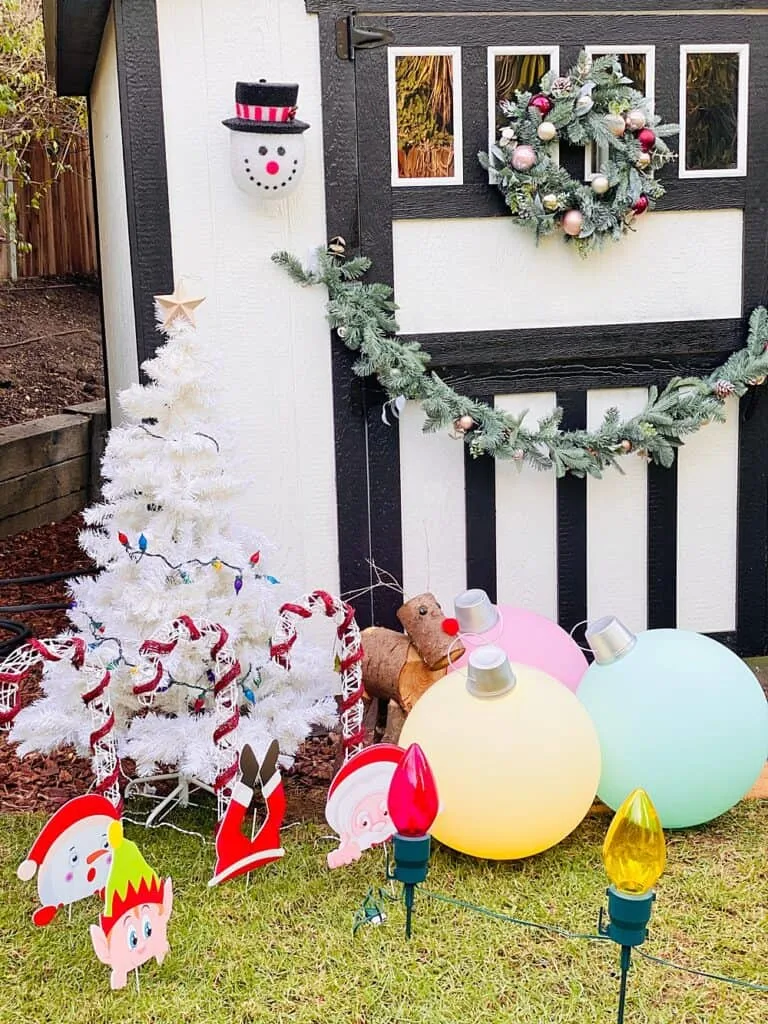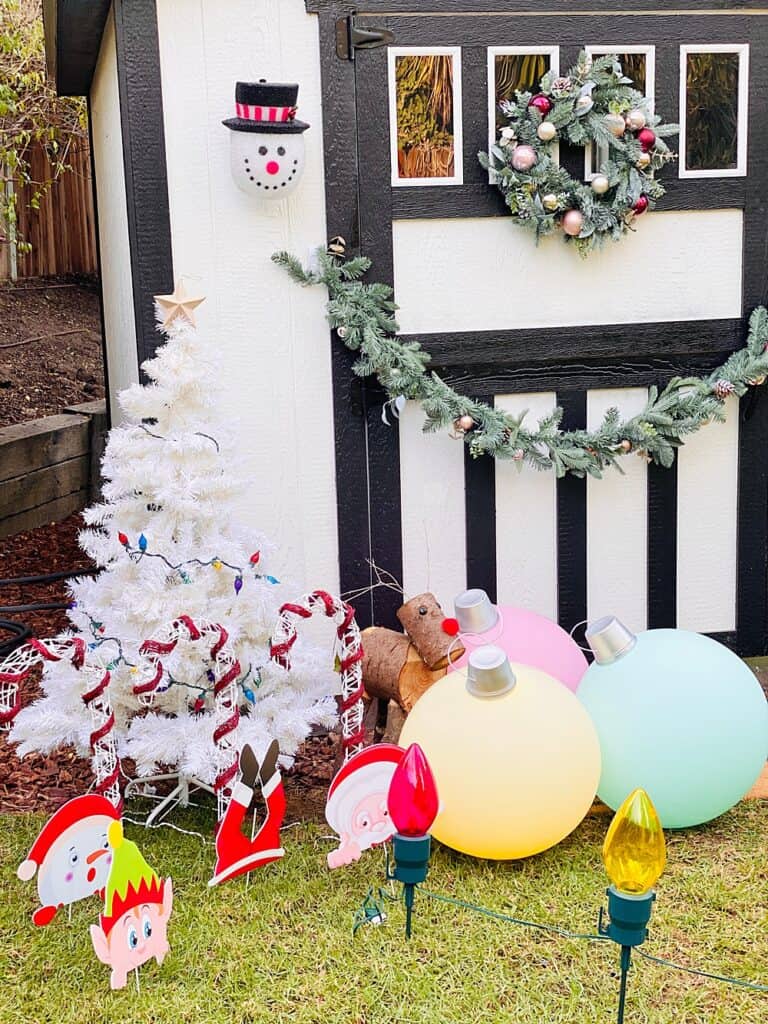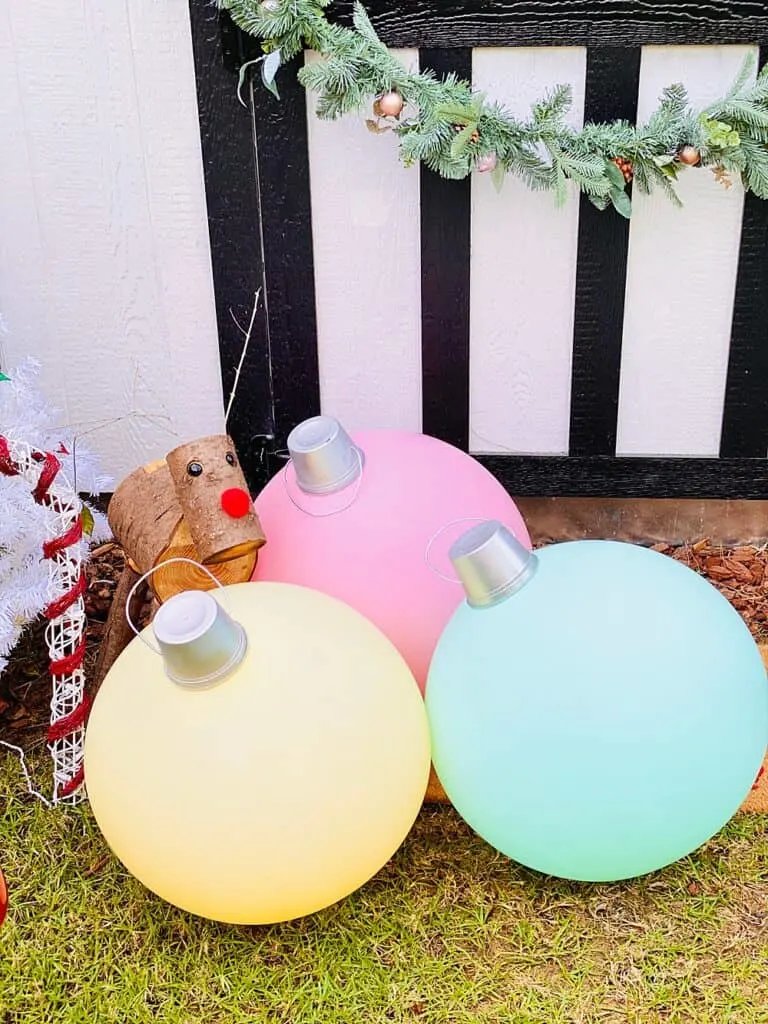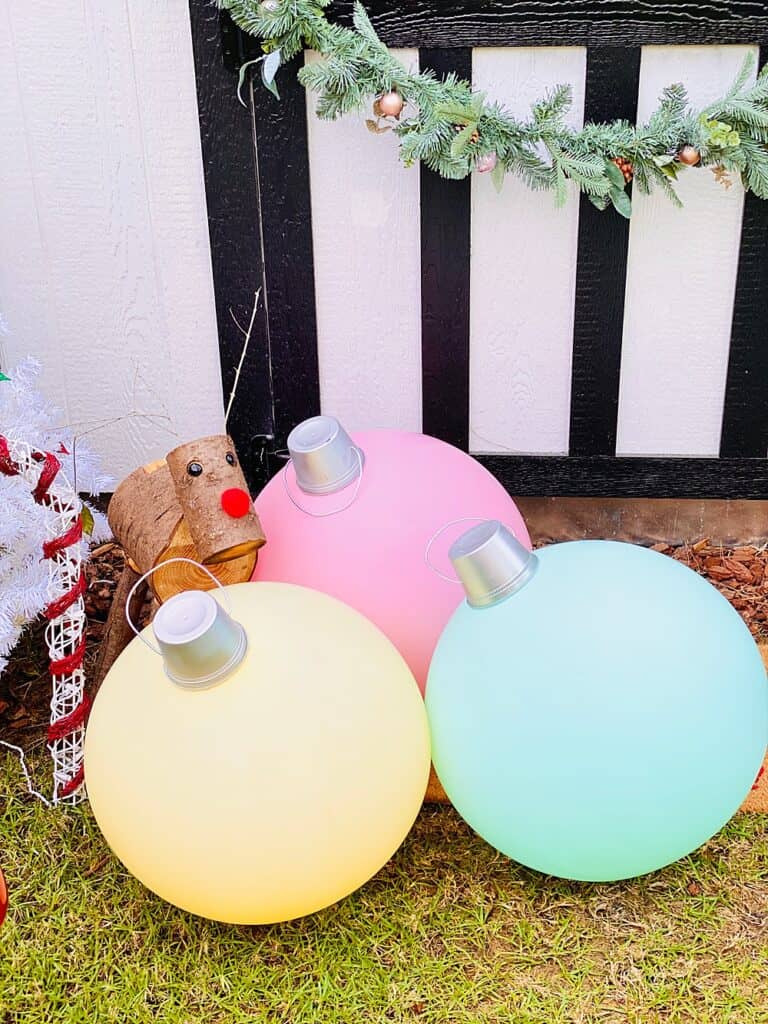 DIY Giant Ornaments
Hot glue gun
Wire cutter
Scissors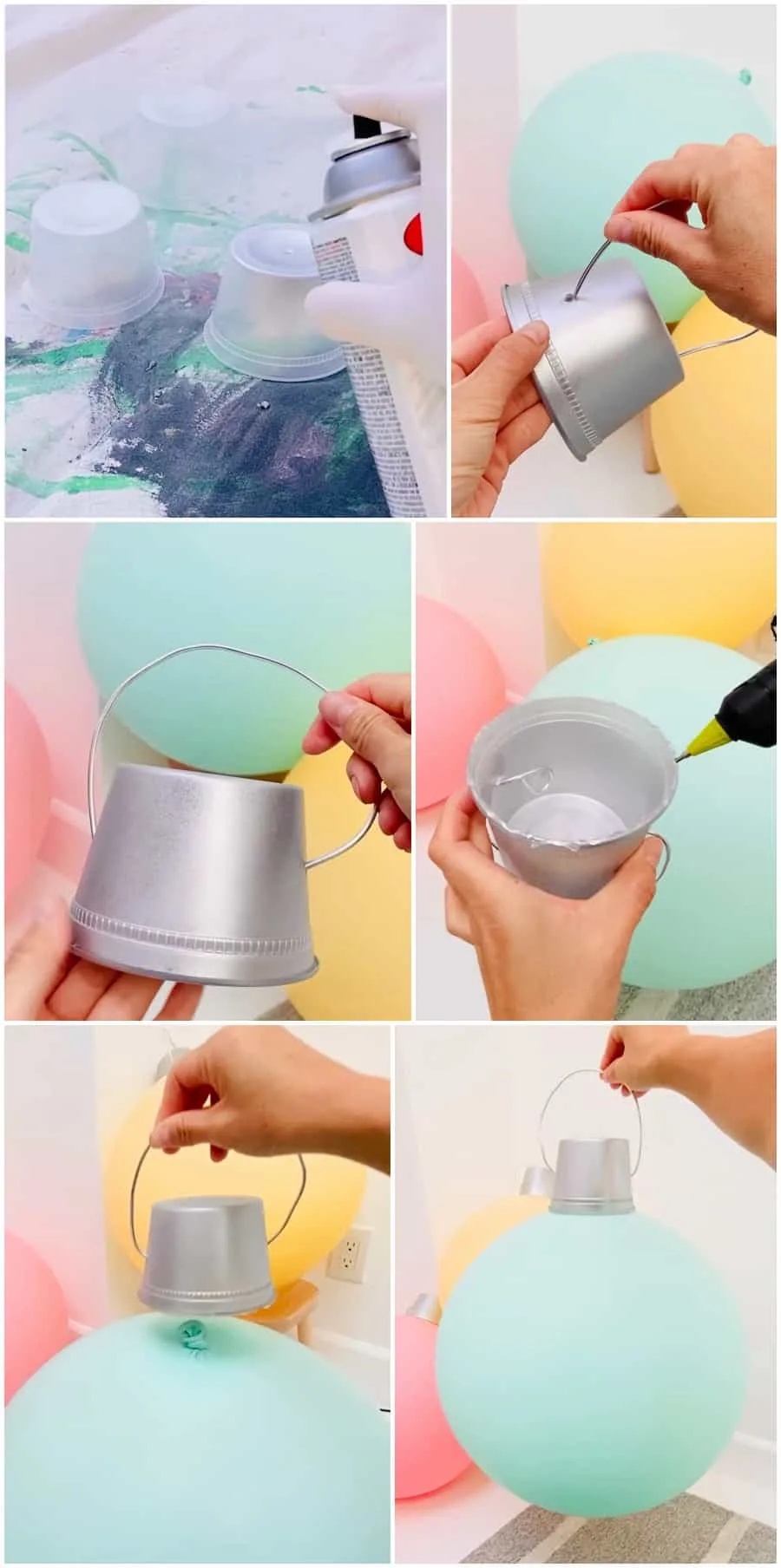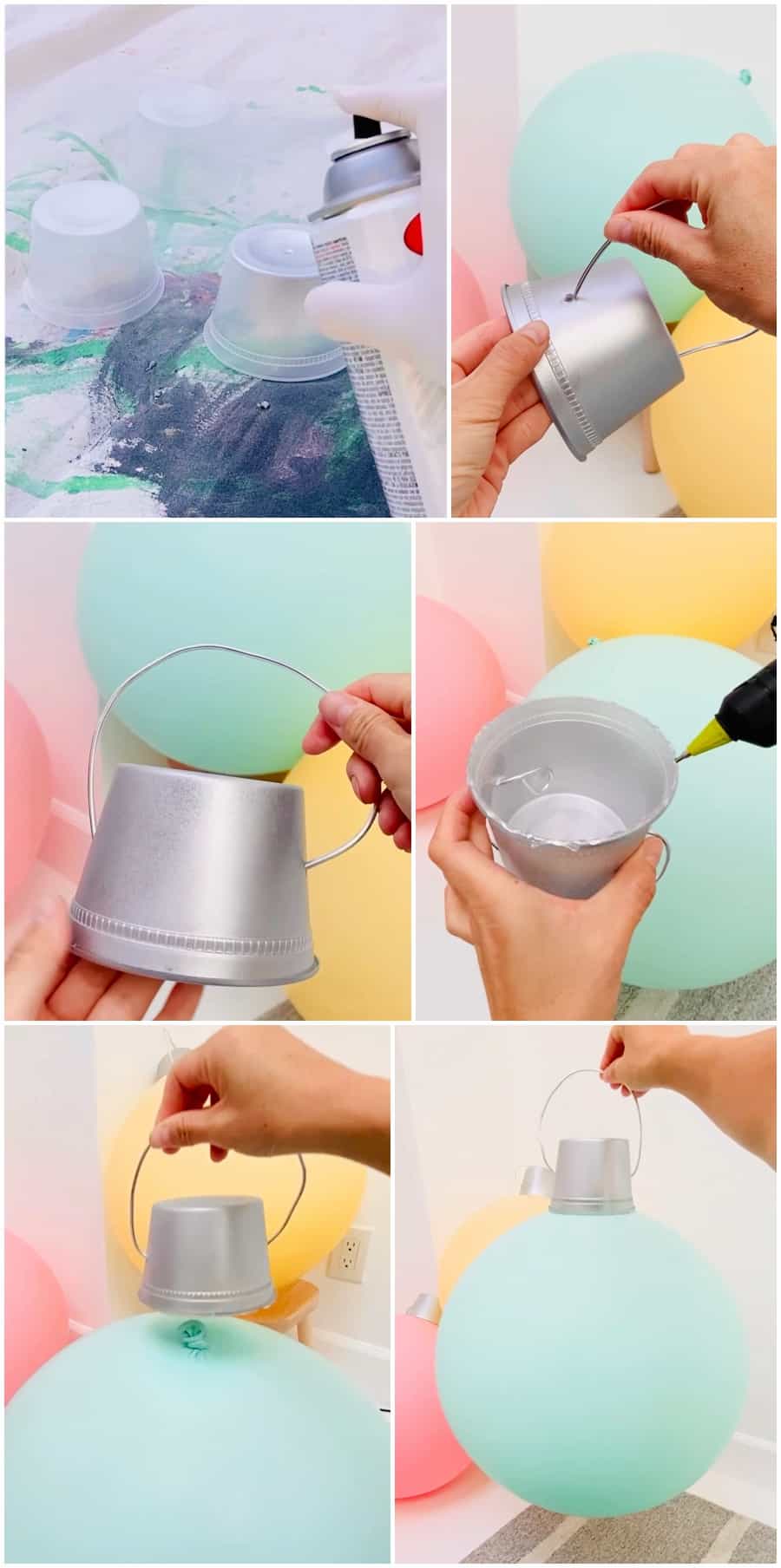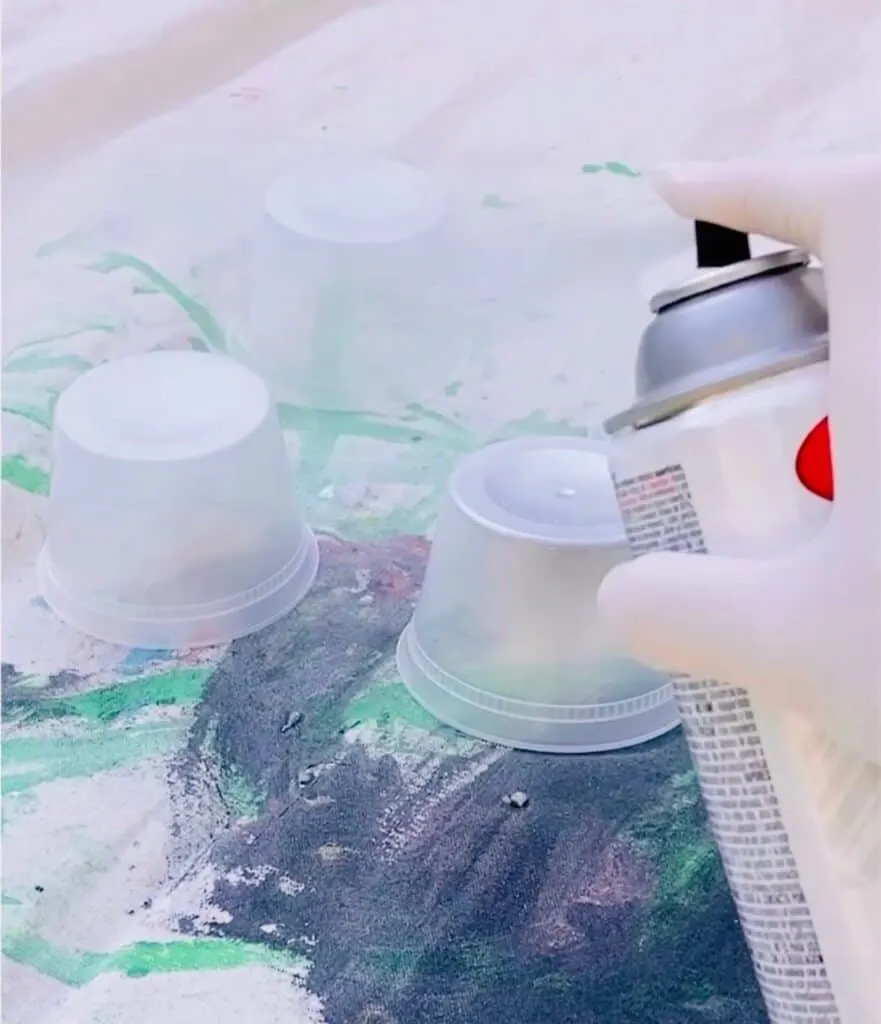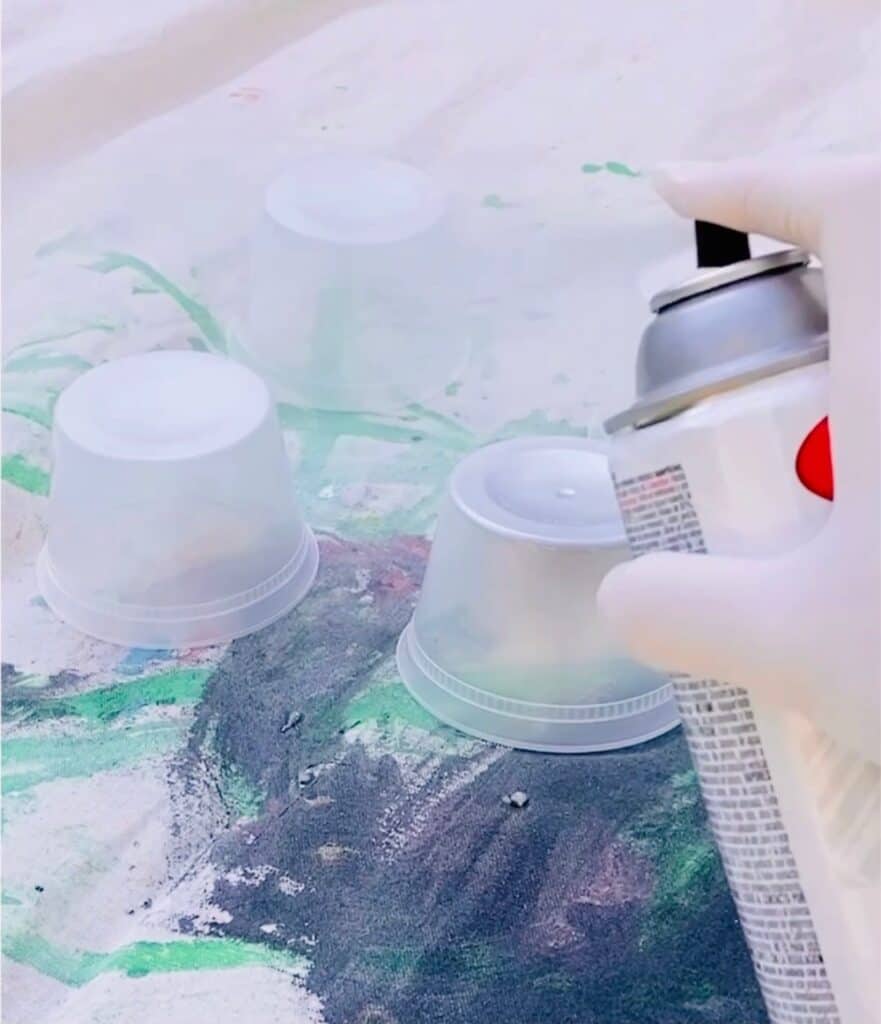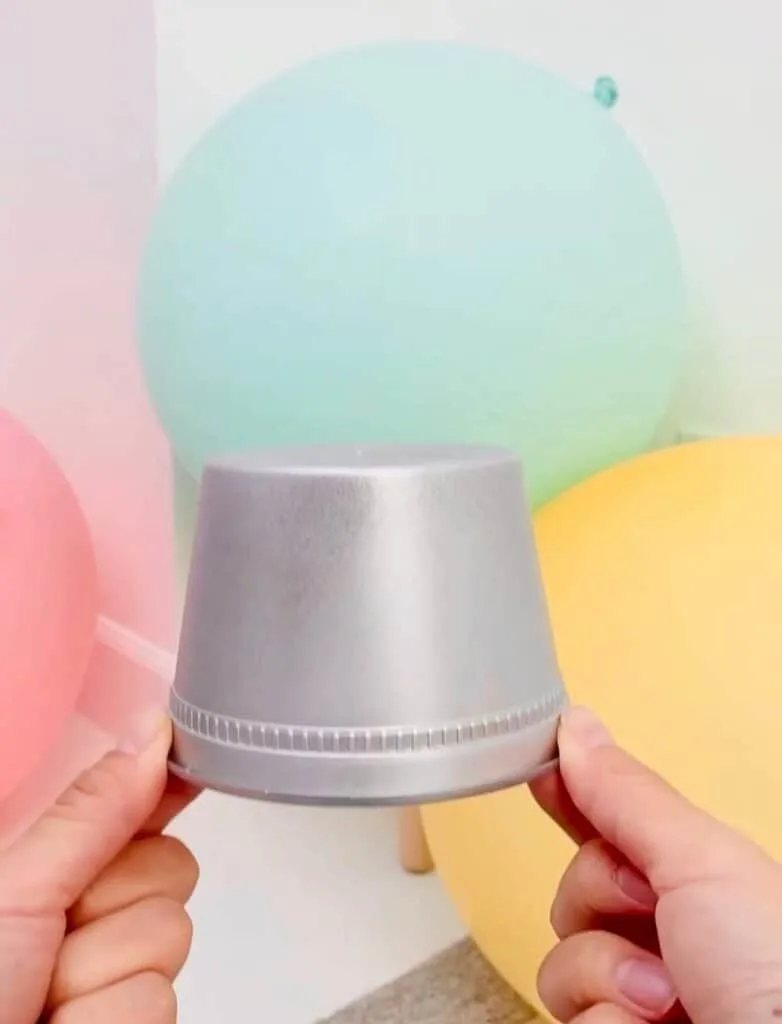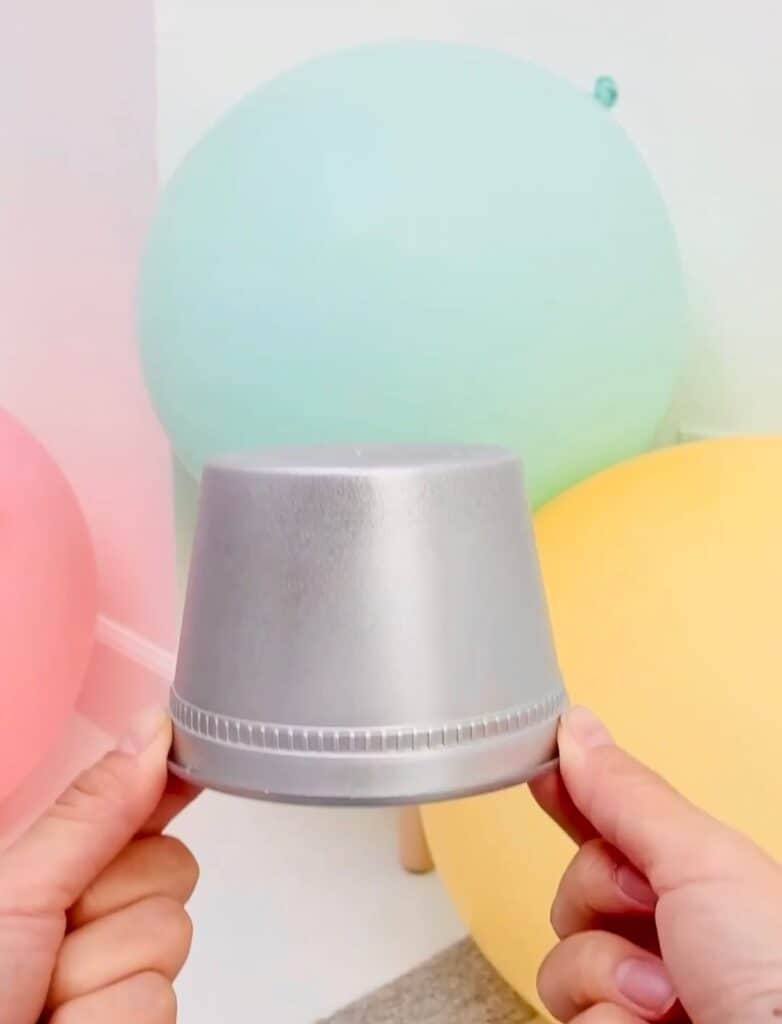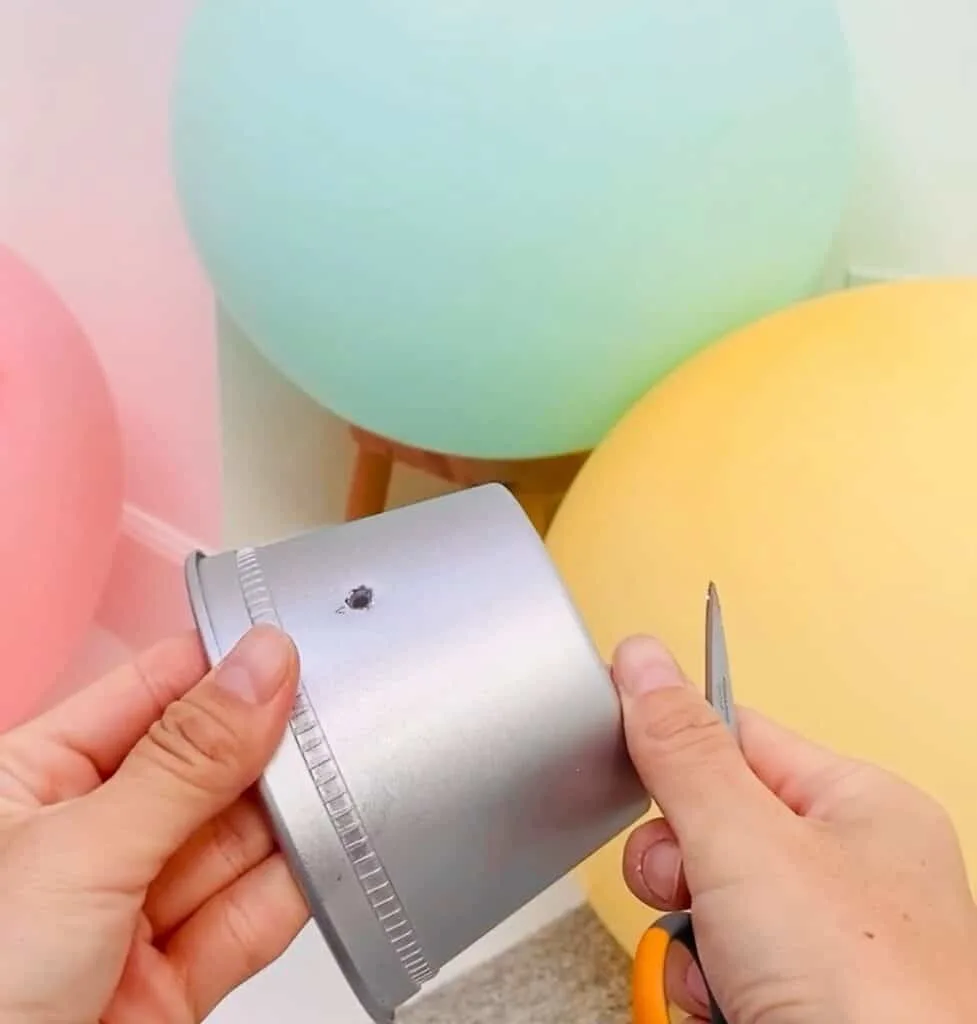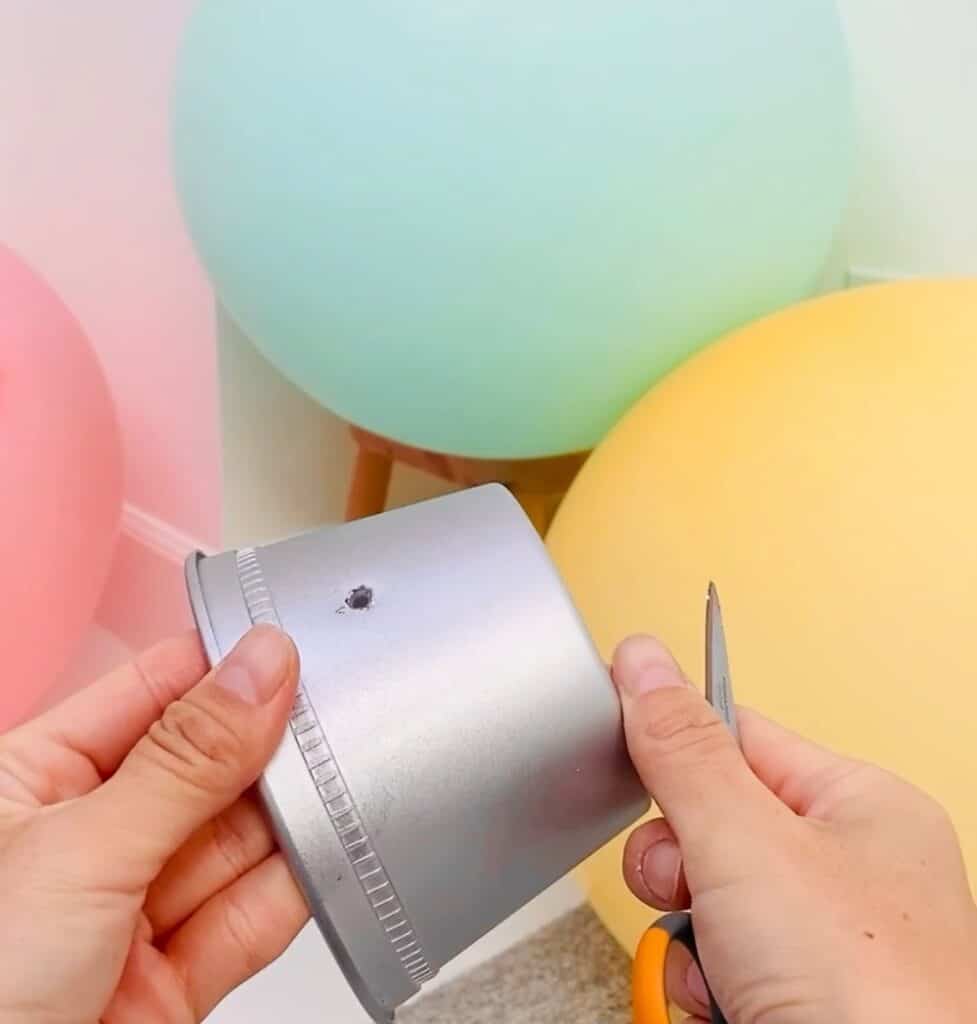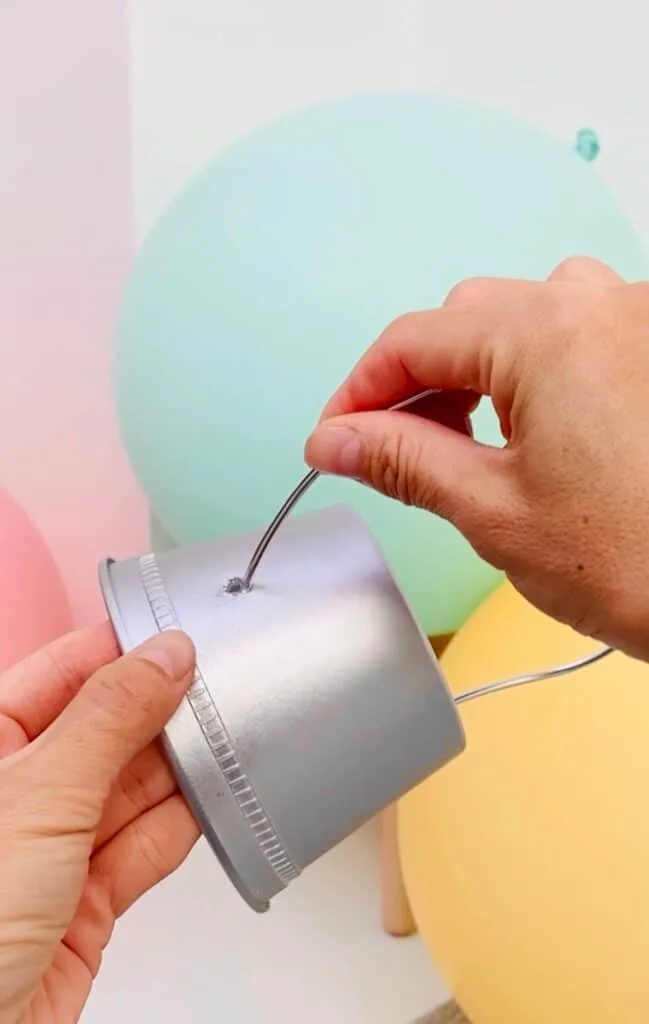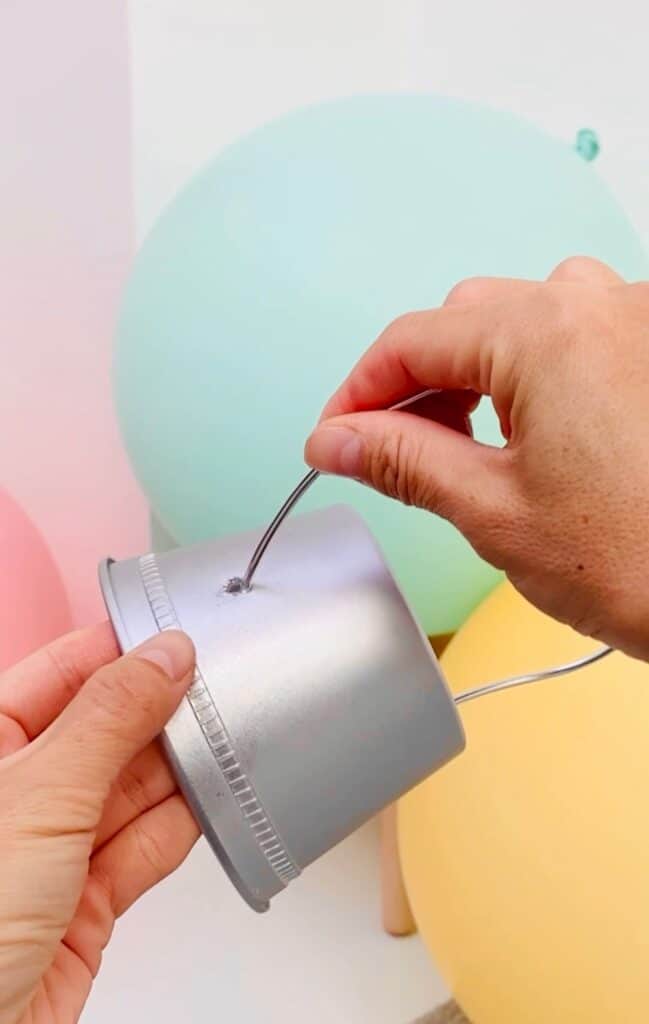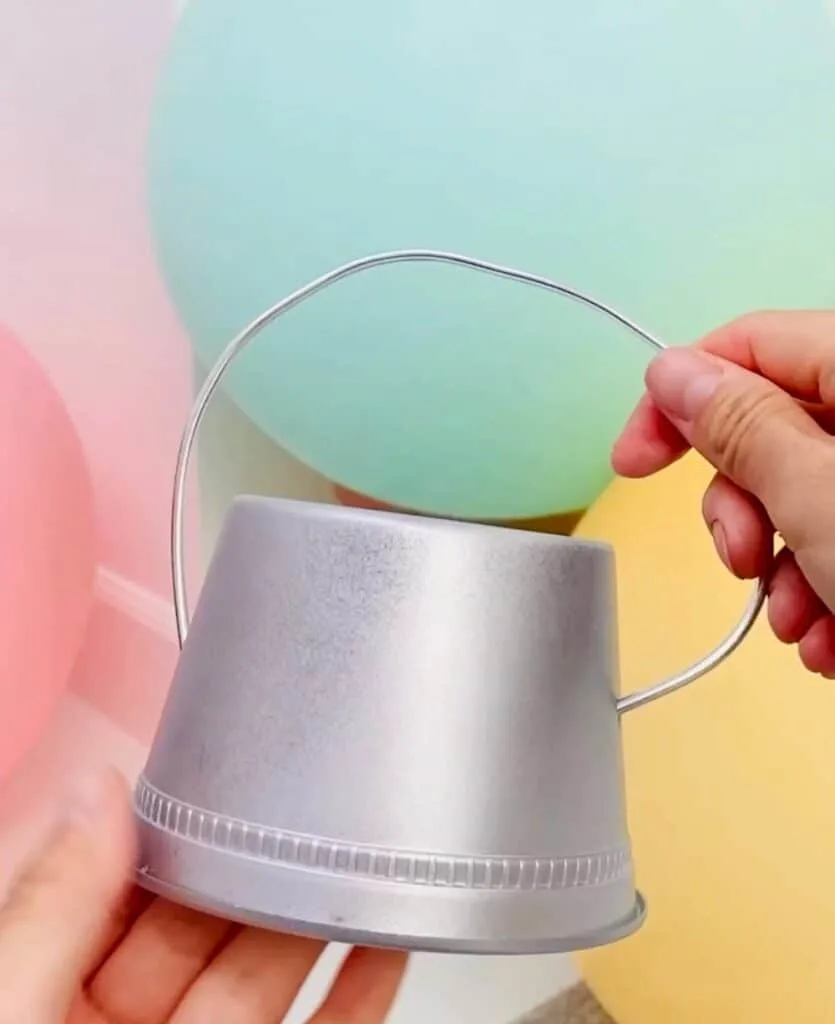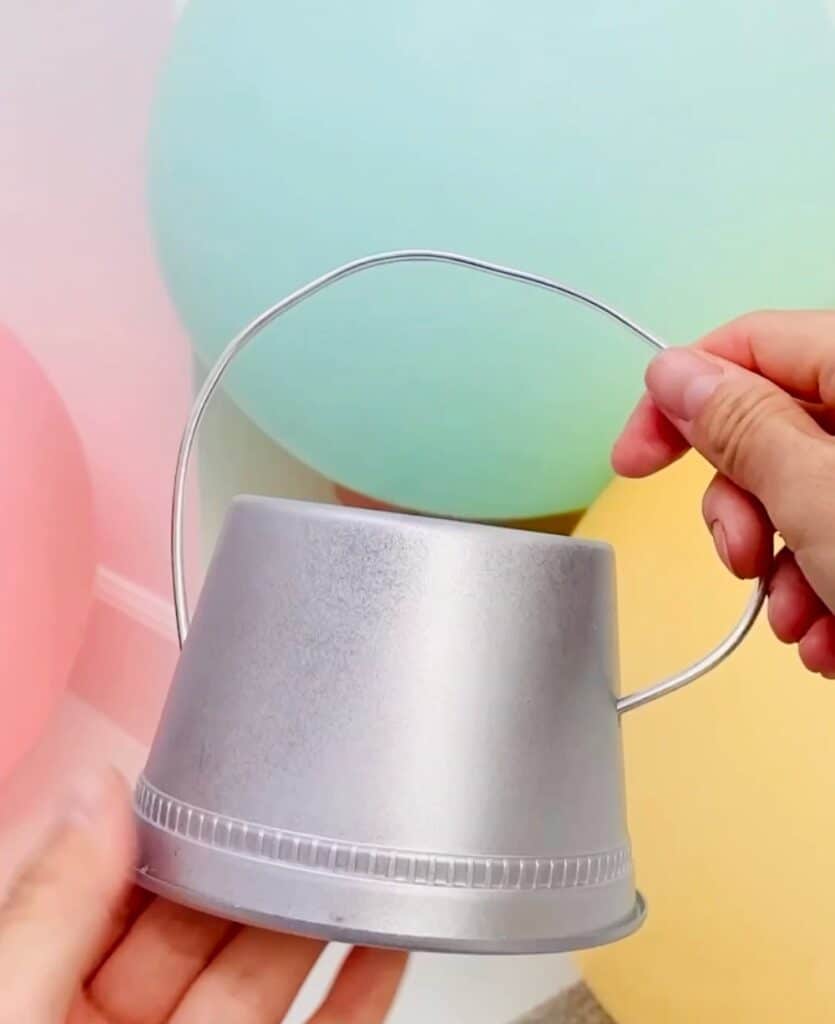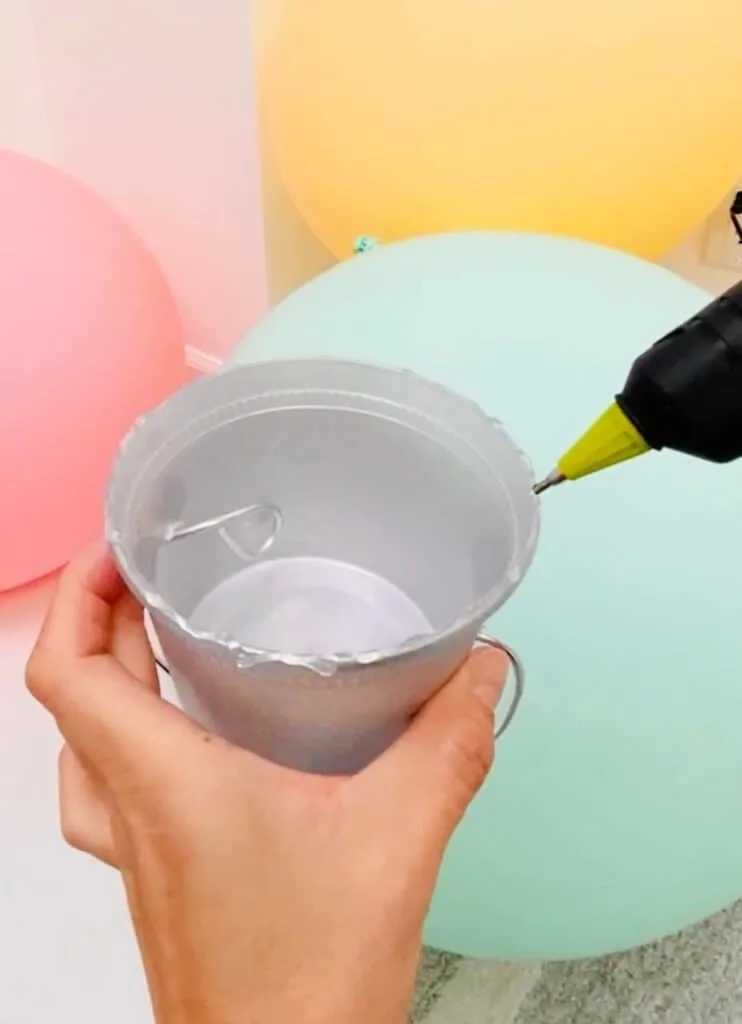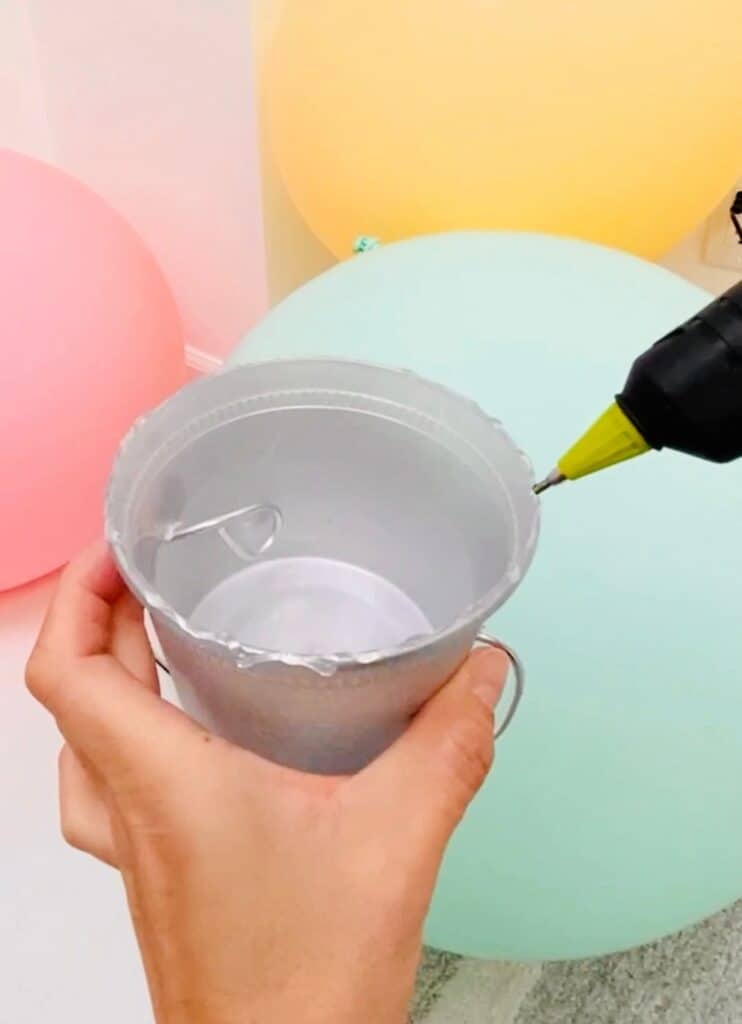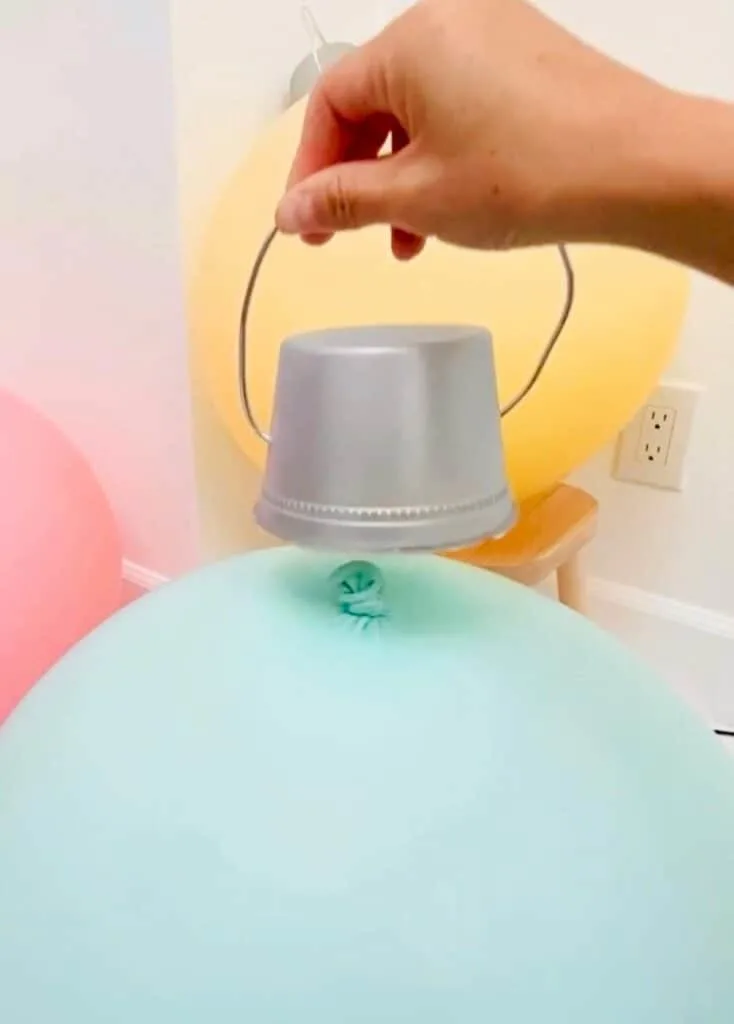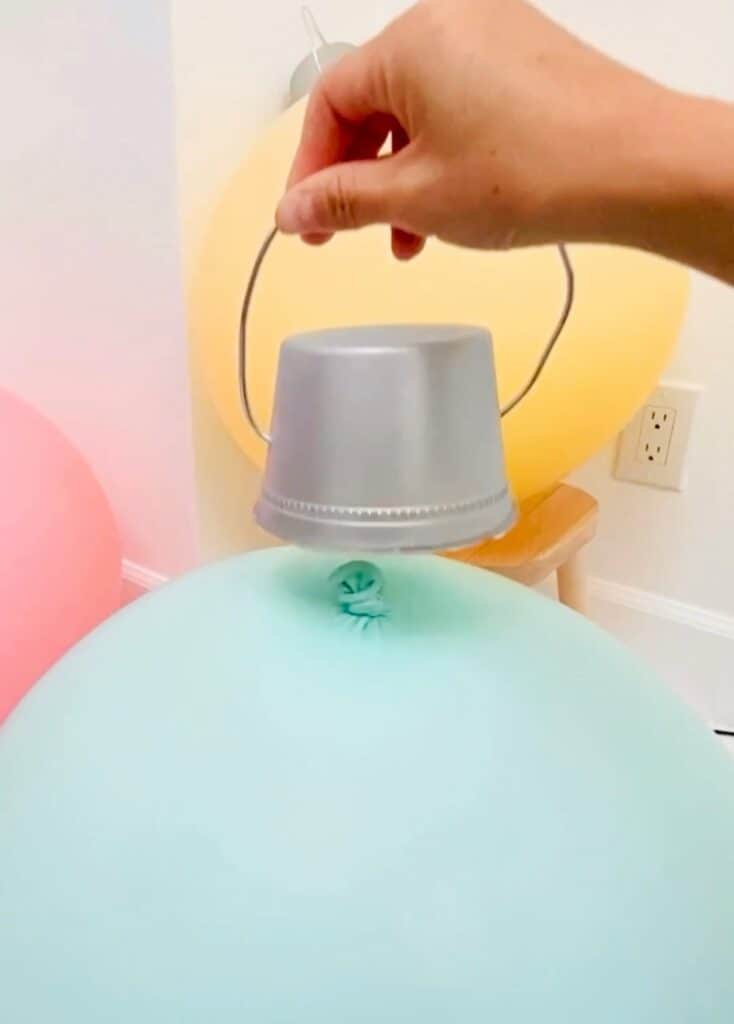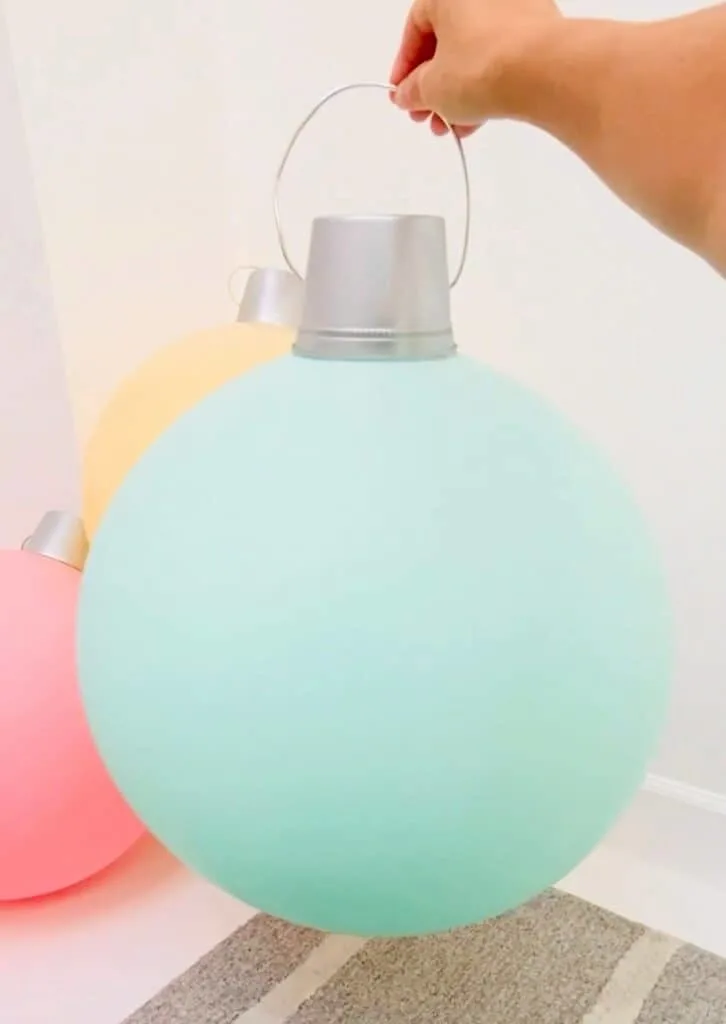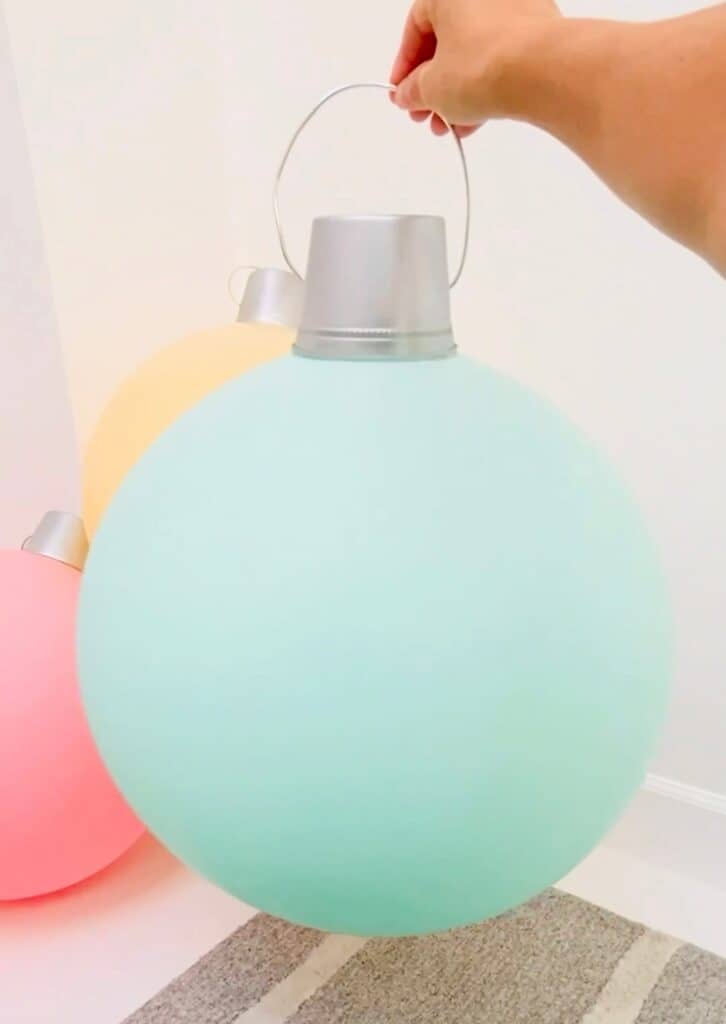 INSTRUCTIONS:
Step 1. Blow up your large balloons
Step 2. Spray paint your deli container we used two coats of silver spray paint. You could do any color. Gold would be nice too!
Step 3. Use sharp scissors to make holes on two sides of the container.
Step 4. Cut a strip of wire and tuck one end on the hole and the other on the other hole to make a loop. We just folded the wire on the inside to hold it in place.
Step 5. Hot glue the rim to the top of the balloon!
And yes you can apply a light level of hot glue to the balloon and it won't pops! These large balloons are very thick. You can use a low heat gun if you're worried.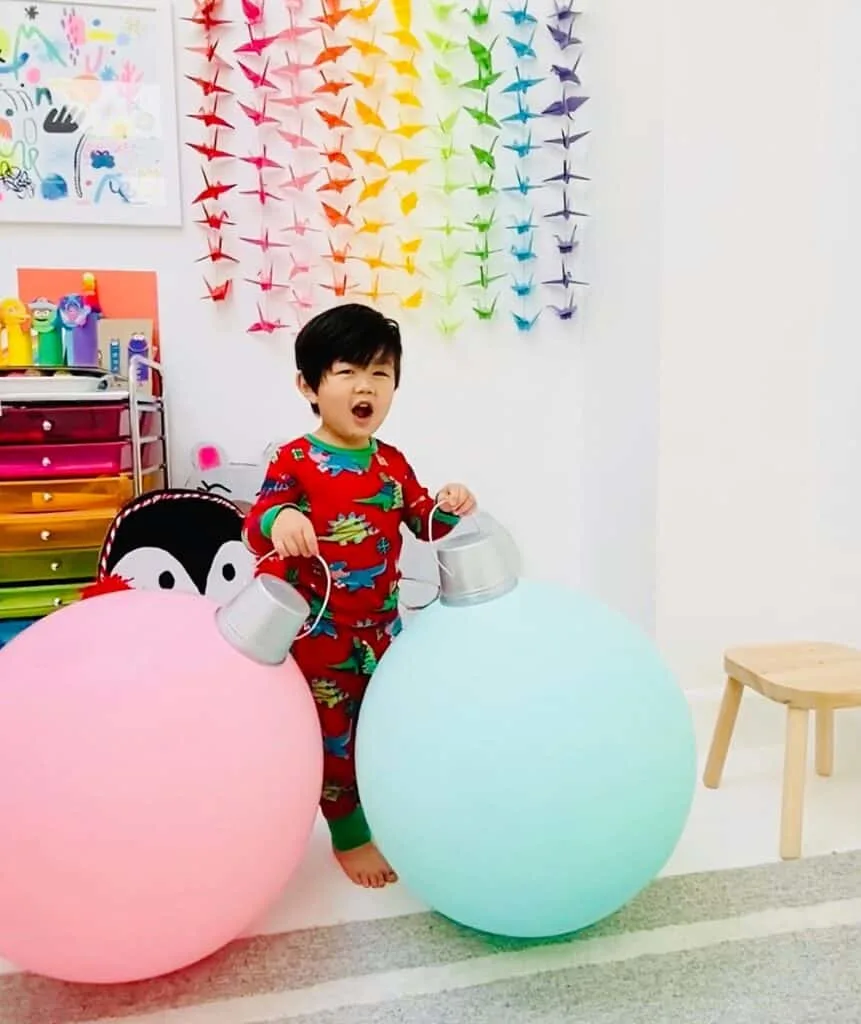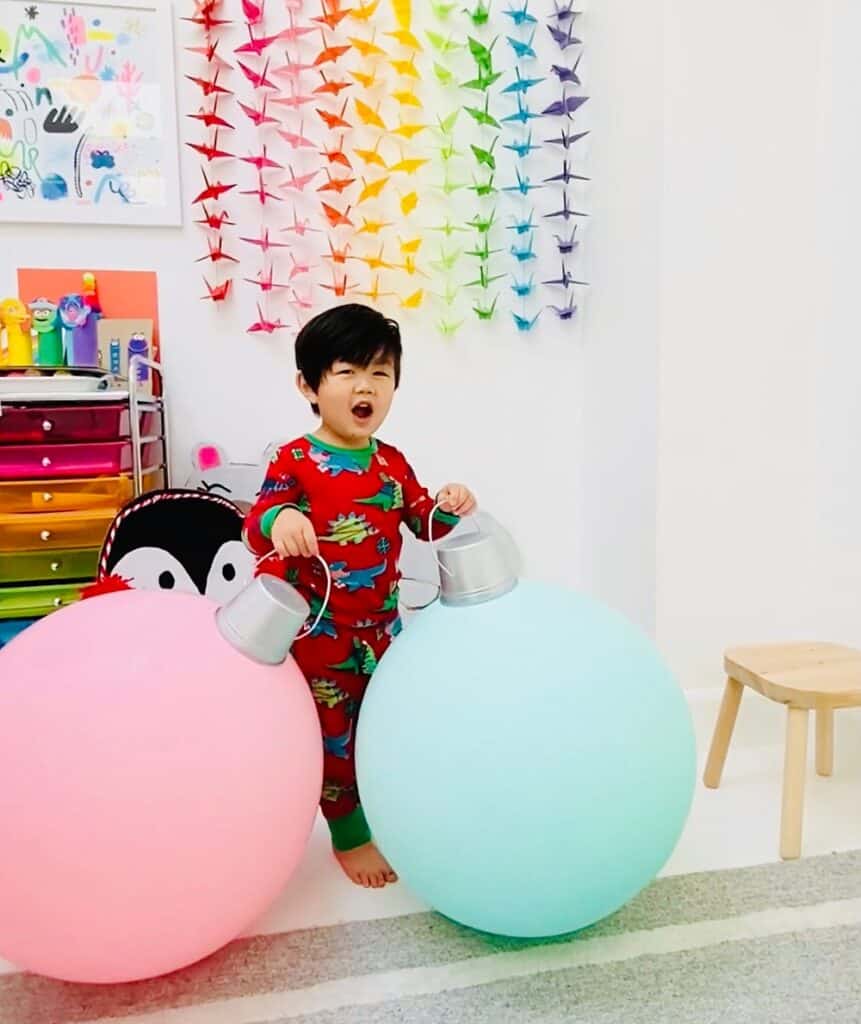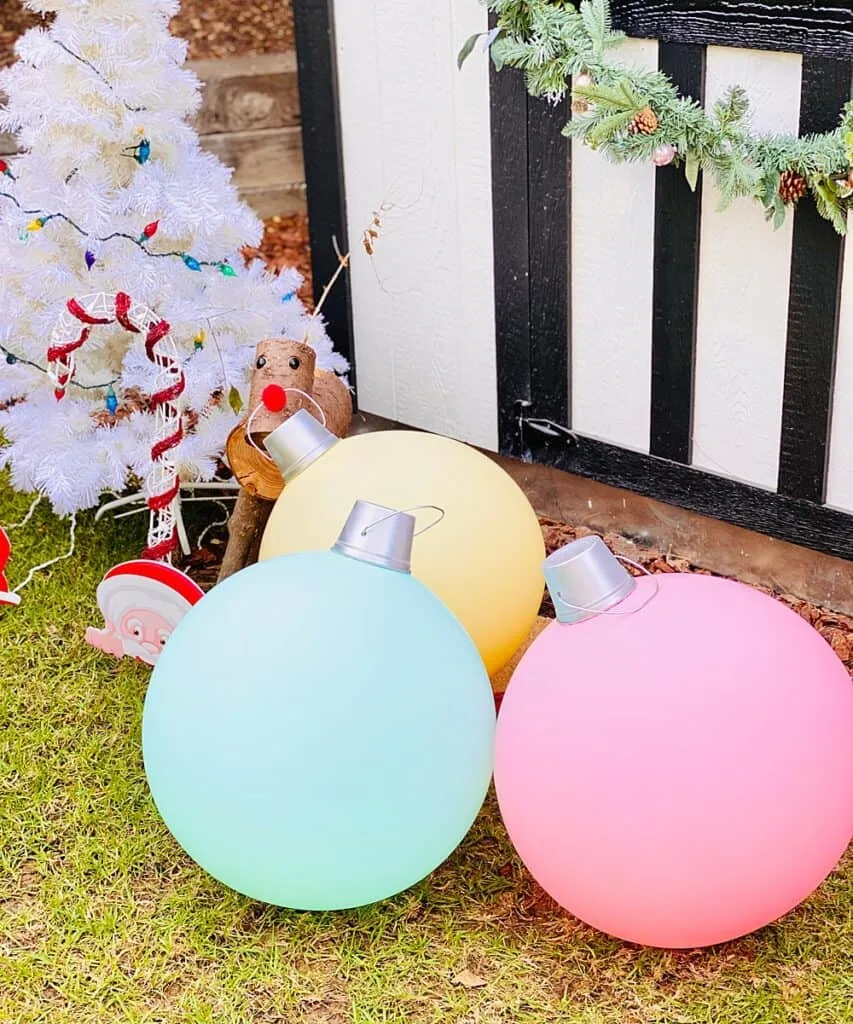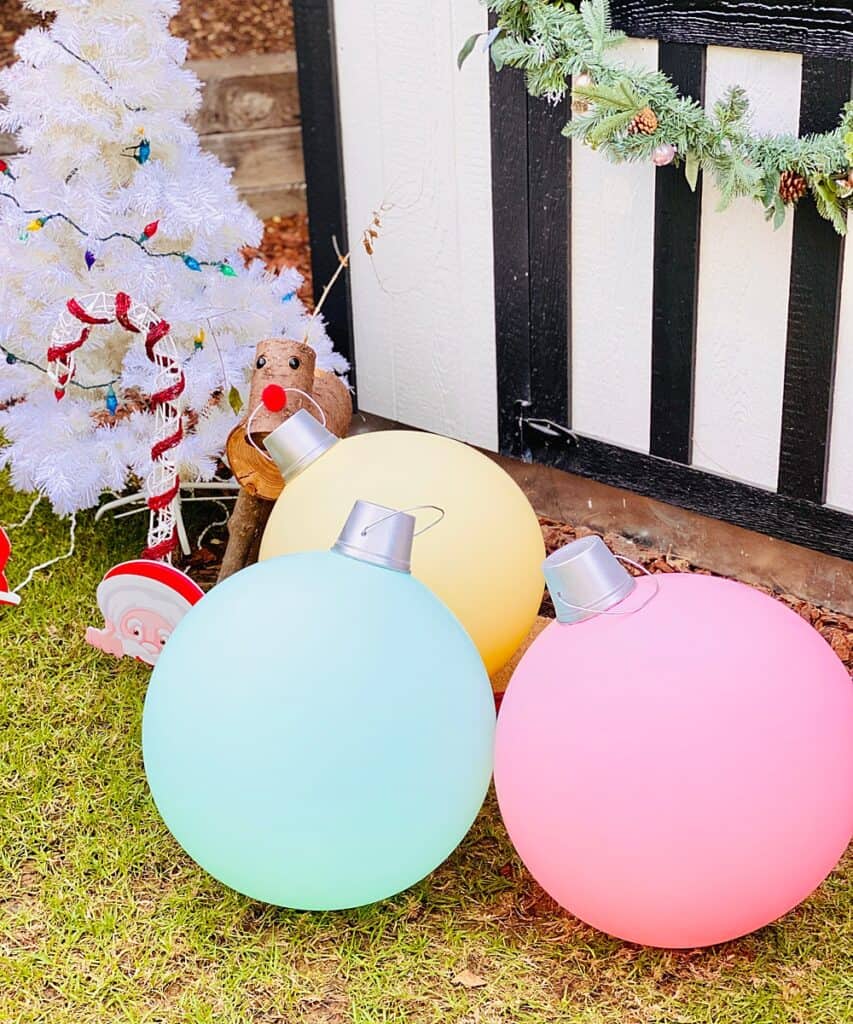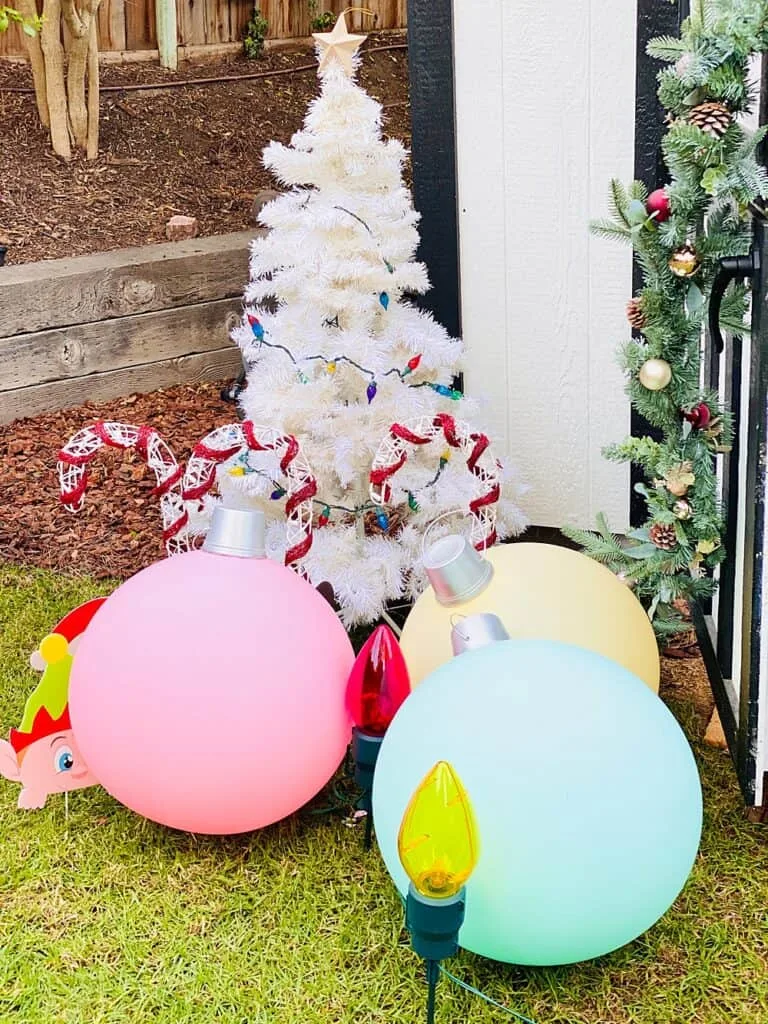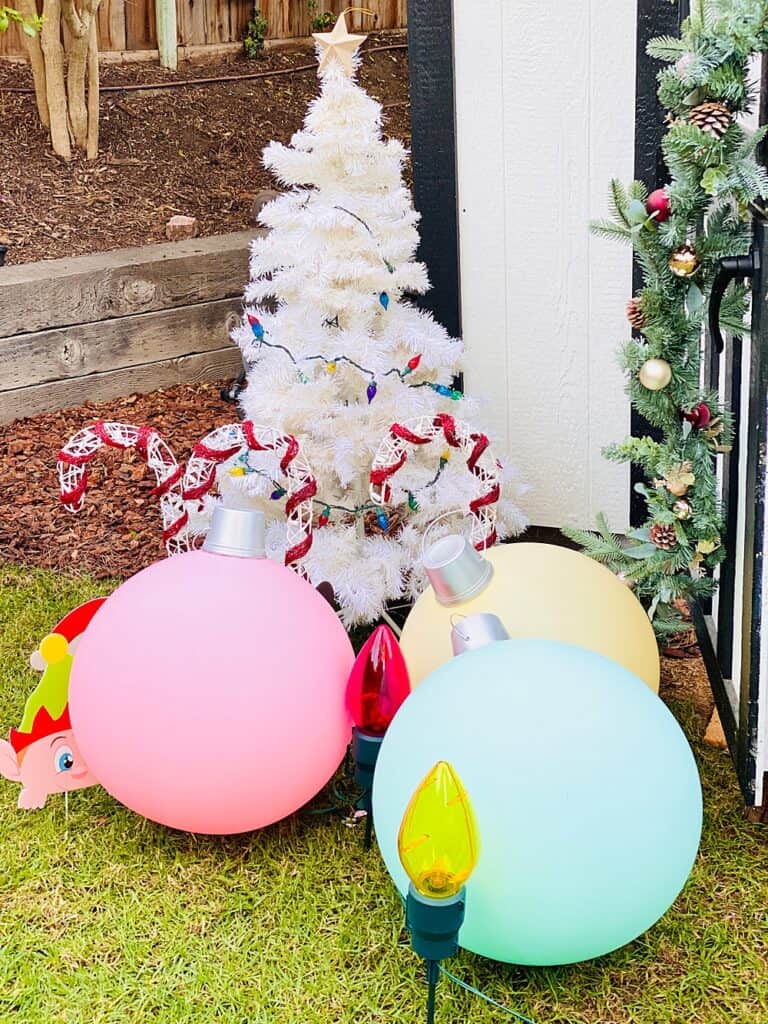 You Might Also Like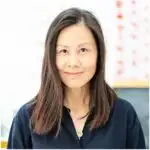 Agnes Hsu is a mom of three and has been inspiring parents and kids to get creative with easy activities and family friendly recipes for over 10 years. She shares her love for creative play and kids food to her 2MM+ followers online. Agnes' commitment to playful learning and kindness has not only raised funds for charity but also earned features in prestigious nationwide publications.