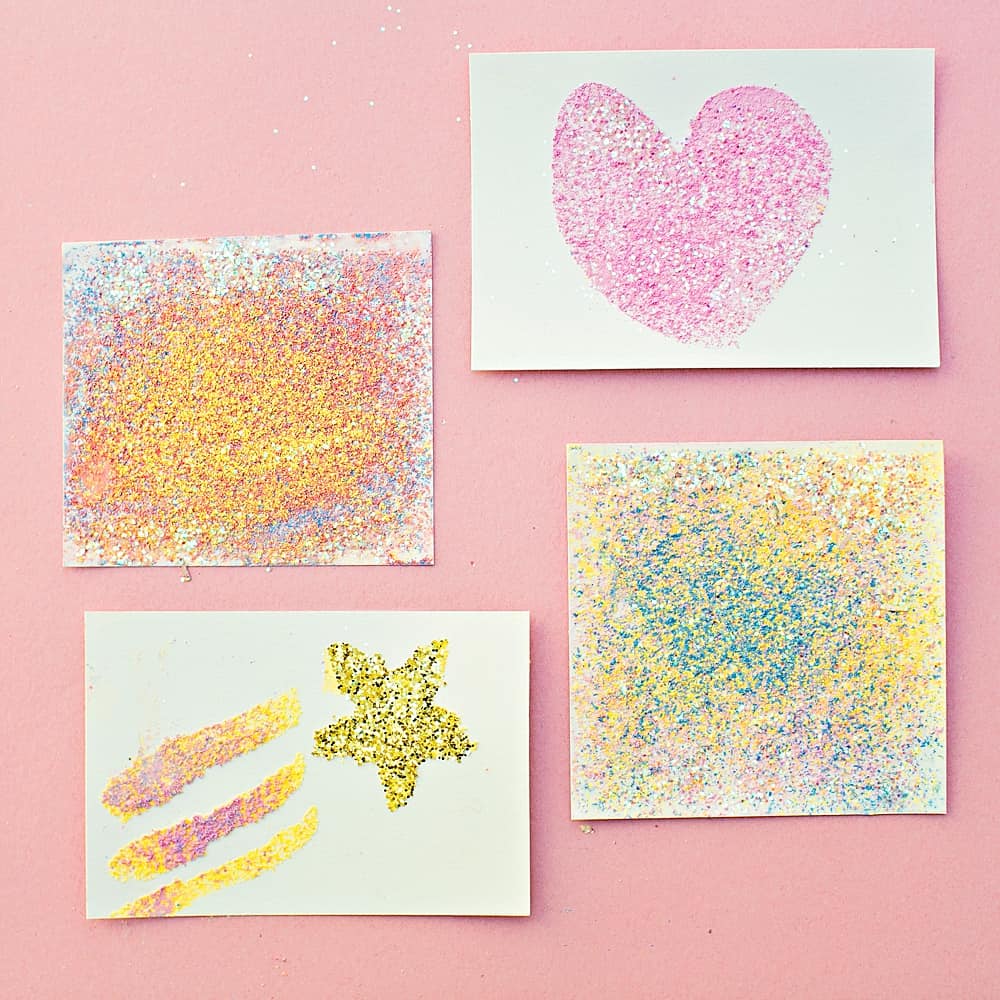 Follow us on Instagram for more fun ideas for kids!
Scroll all the way down to watch the video below for the step-by-step video in how to make these sparkly Chalk Painting Glitter Art prints. Make sure to subscribe to our YouTube channel for more fun videos!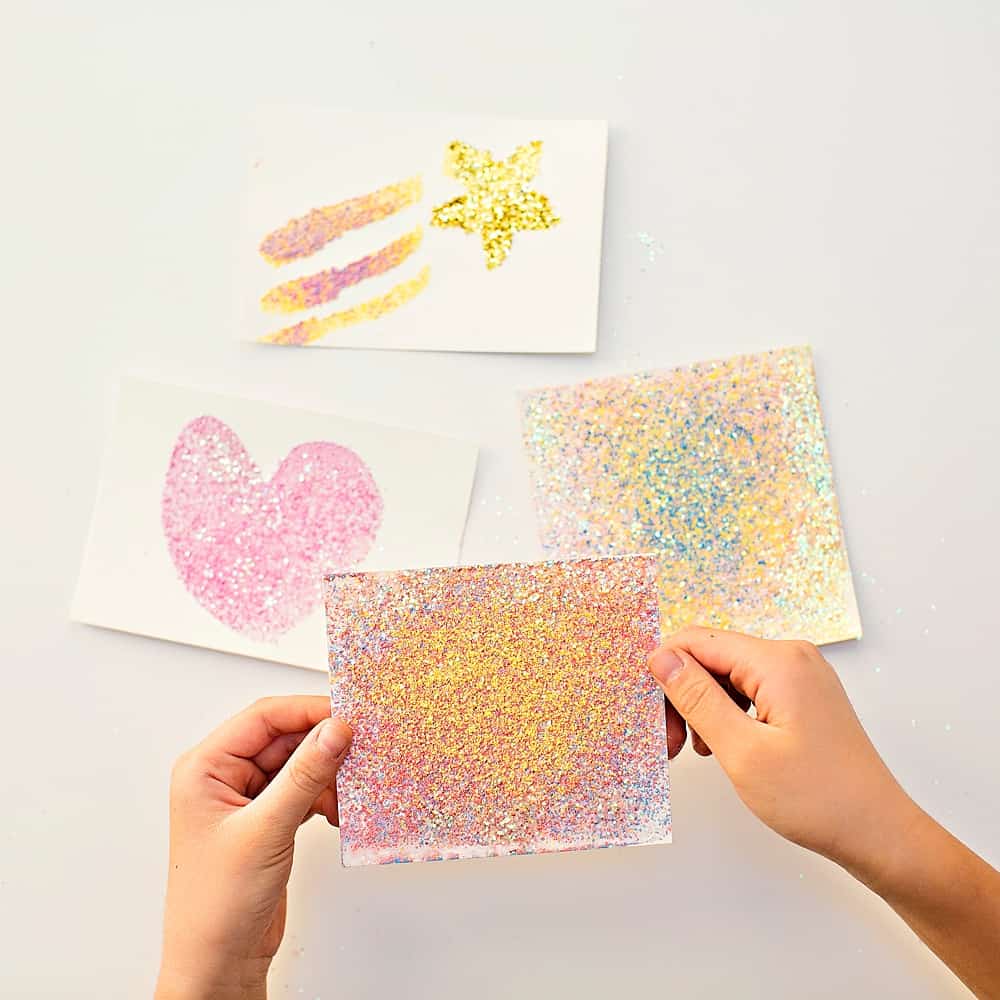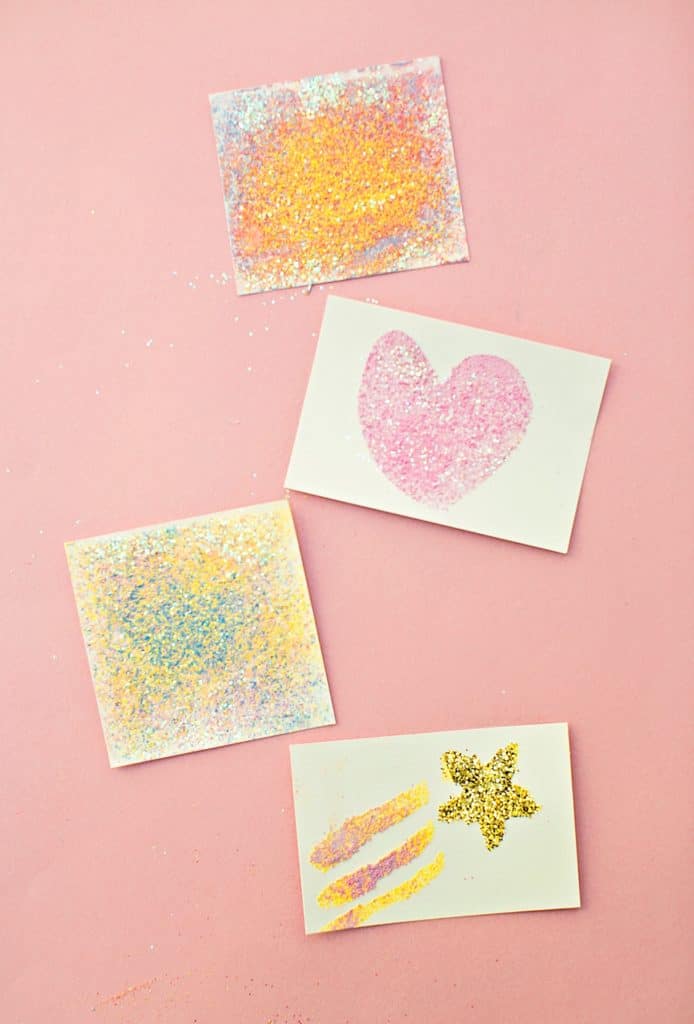 We had a big batch of sidewalk chalk gifted to us recently and were wondering what to do with them. The idea to try floating chalk prints where you shave chalk onto water and make soft chalk prints was one possibility but we found the colors to be too muted for our liking. If you've been following us for a while, you'll know we like bold colors around here!
My daughter had the idea of painting paper with a thin layer of water first and then grating chalk on top, instead of submerging the paper in water. We tried it out and were stunned by the vibrant prints we made! Of course we had to add some glitter for sparkle.
These turned out so pretty. Some even looked like "unicorn prints" with the magical colors and glitter. You probably know we are huge fans of unicorn crafts around here 🙂
For a twist, you can paint shapes with water and just grate the chalk on top. Once you release the extra chalk, only the watered shape will stay so you have gorgeous chalk prints on the shapes!
We did a heart (with Valentine's Day on our minds it seemed fitting) and a shooting star to go along with that glittery theme.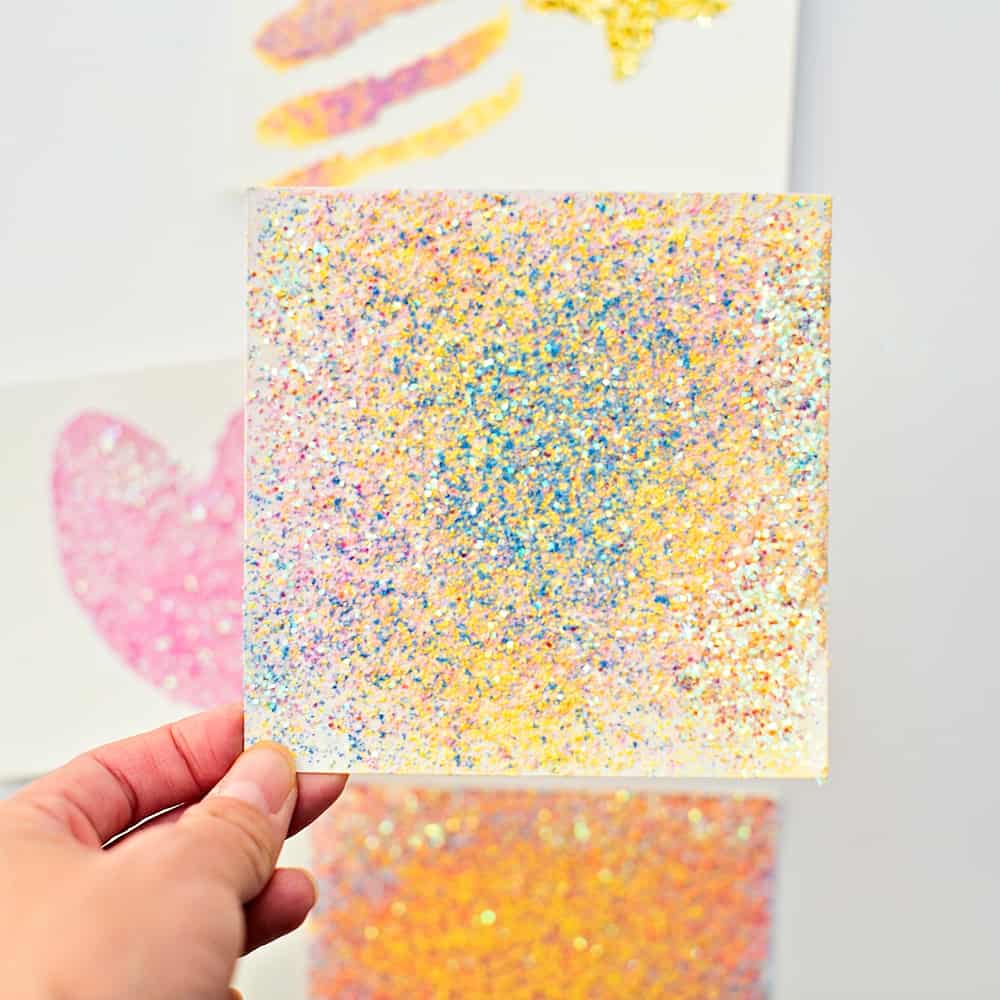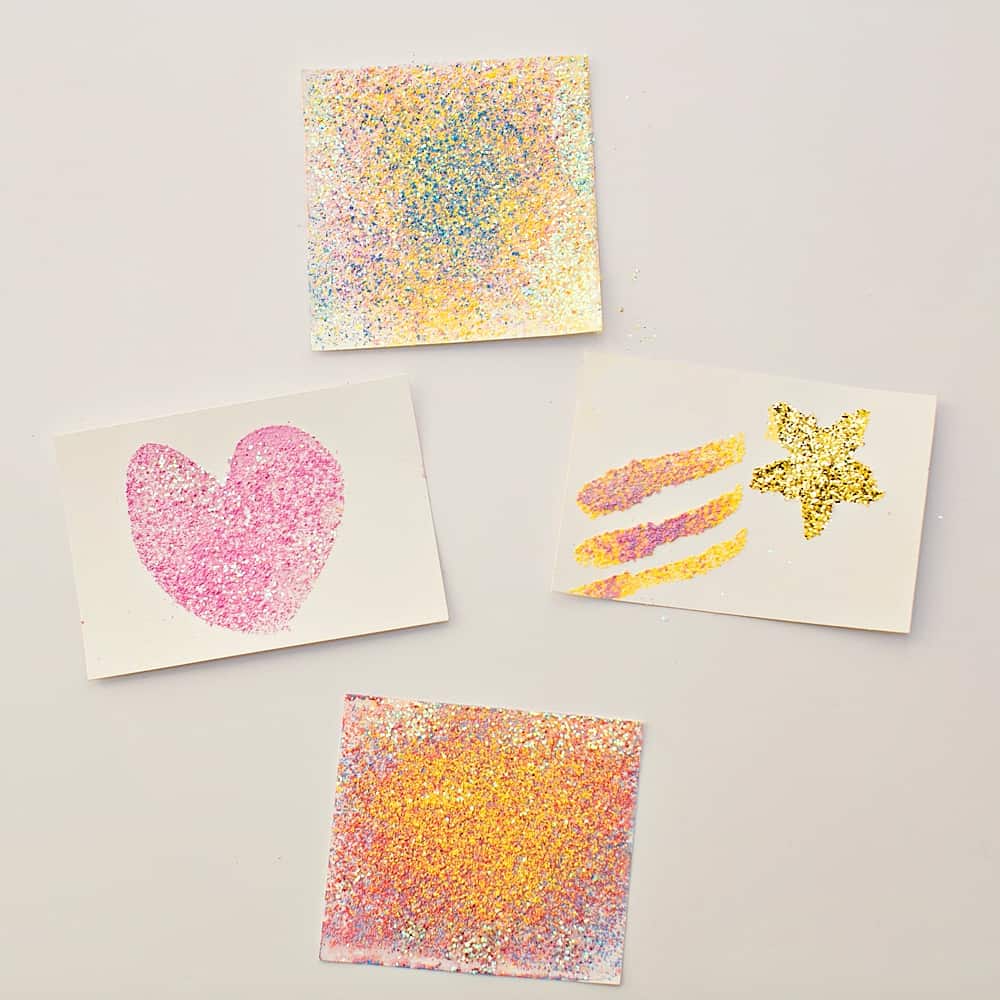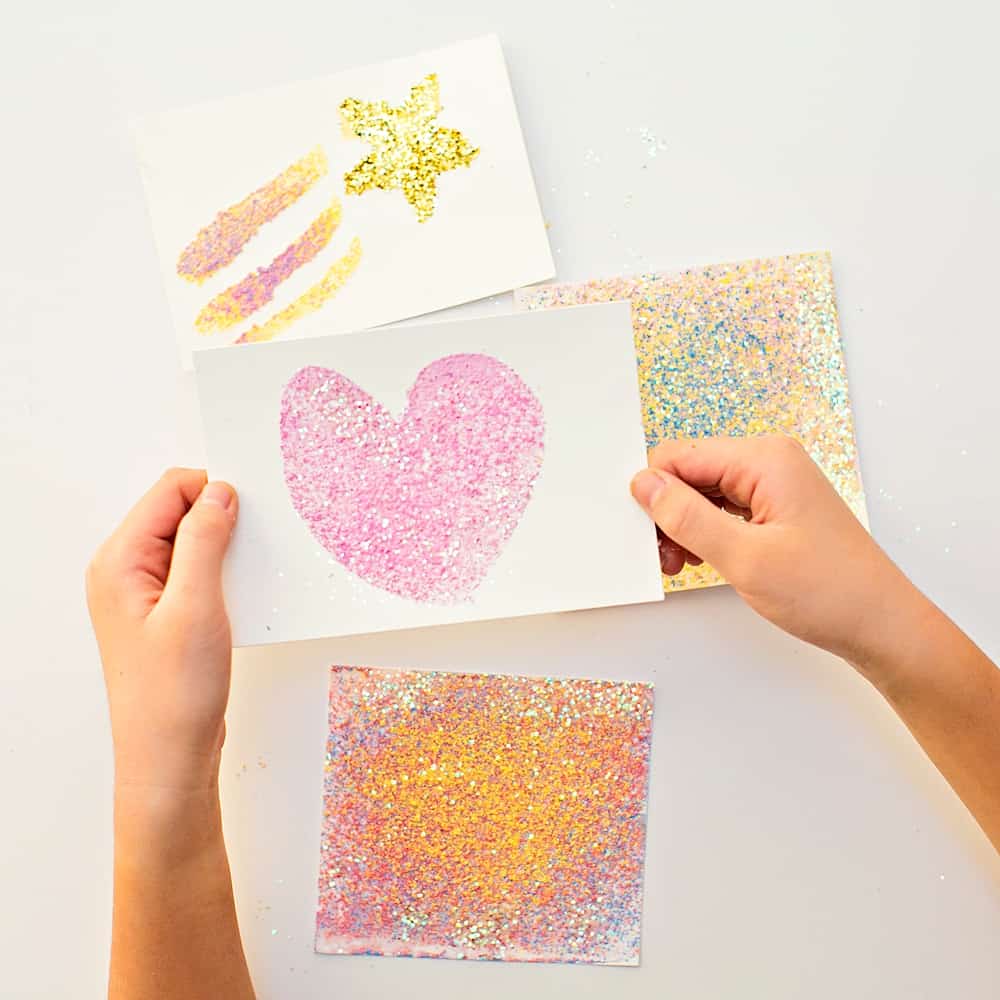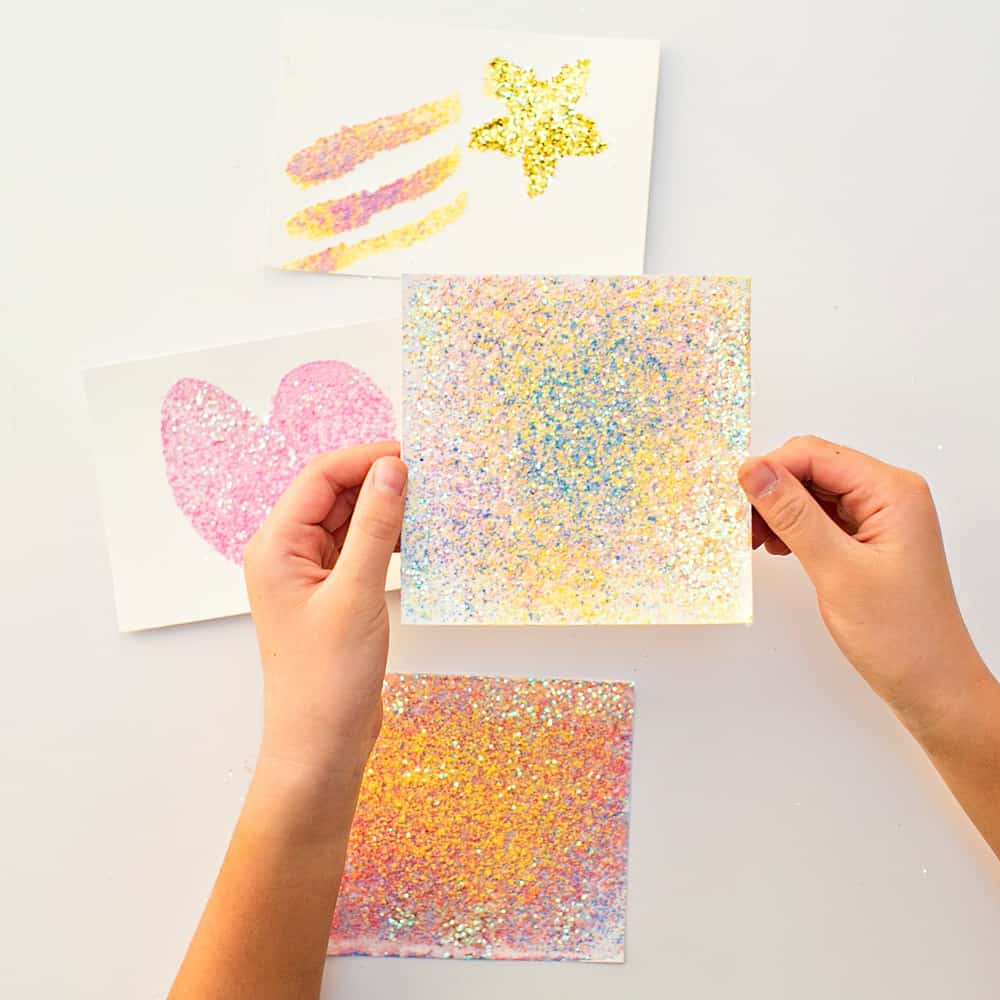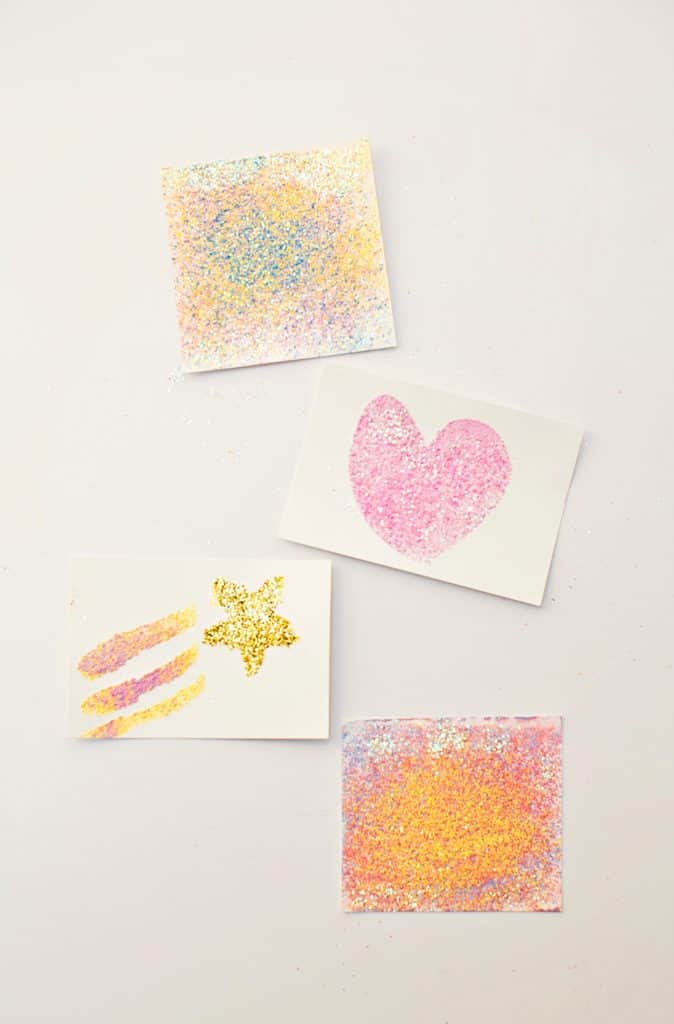 This was a brilliant and easy activity to set up with minimal materials. We will likely be doing this in large form. It would look stupendous on a giant canvas!
Scroll down to watch the video or get the materials and written instructions down below.
CHALK PAINTING GLITTER ART – MATERIALS:
INSTRUCTIONS:
Step 1. Cut your watercolor paper to the size you want.
Step 2. Spread a thin layer of water over the paper.
Step 3. Grate chalk in various colors over the paper.
Step 4. Add some glitter if you'd like.
Step 5. Shake off the excess chalk and glitter (it helps to do it over parchment paper or newspaper). You can reuse the bits on a new print.
NOTE: You may use Mod Podge or a 1: 1 ratio of glue to water instead of water alone to paint on your paper first for a stronger hold of the chalk dust and glitter. Be advised some will fall off if you use water alone. You may also opt to spray glue over the water version.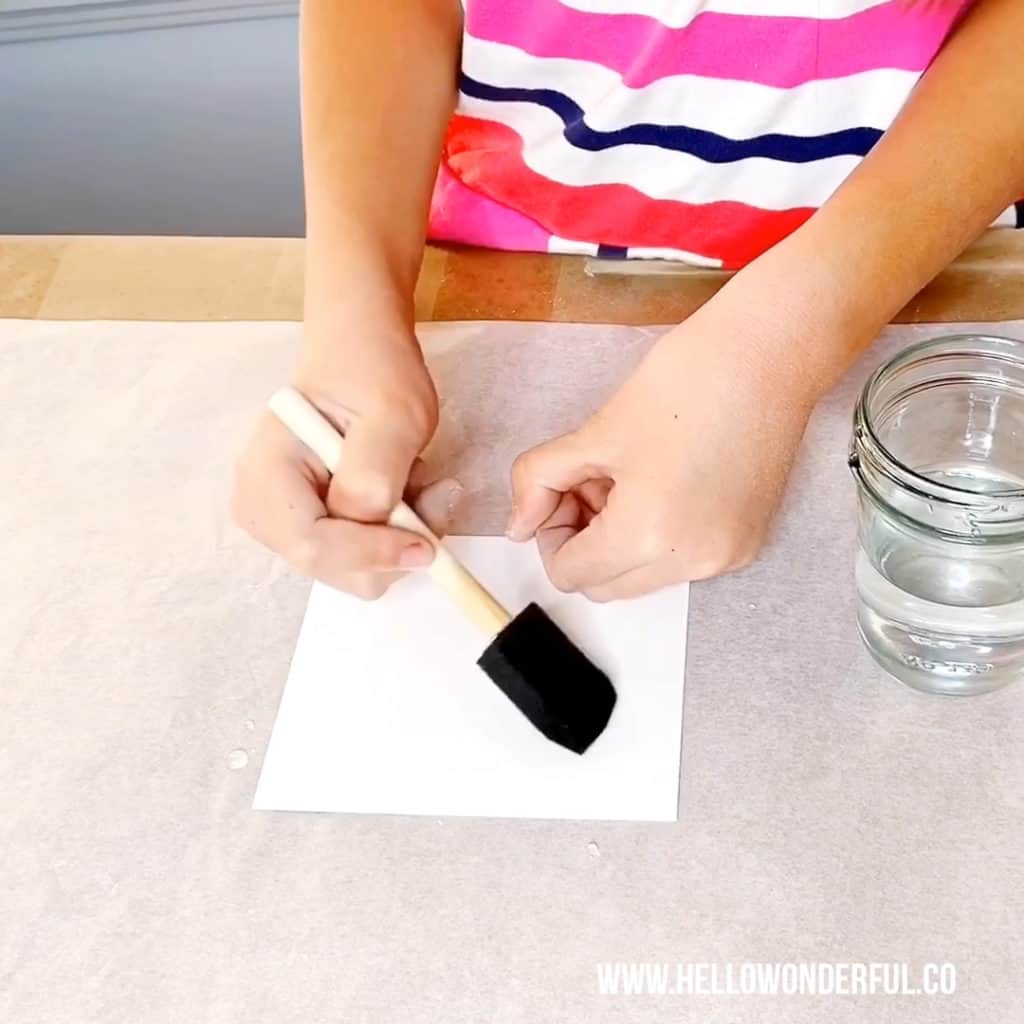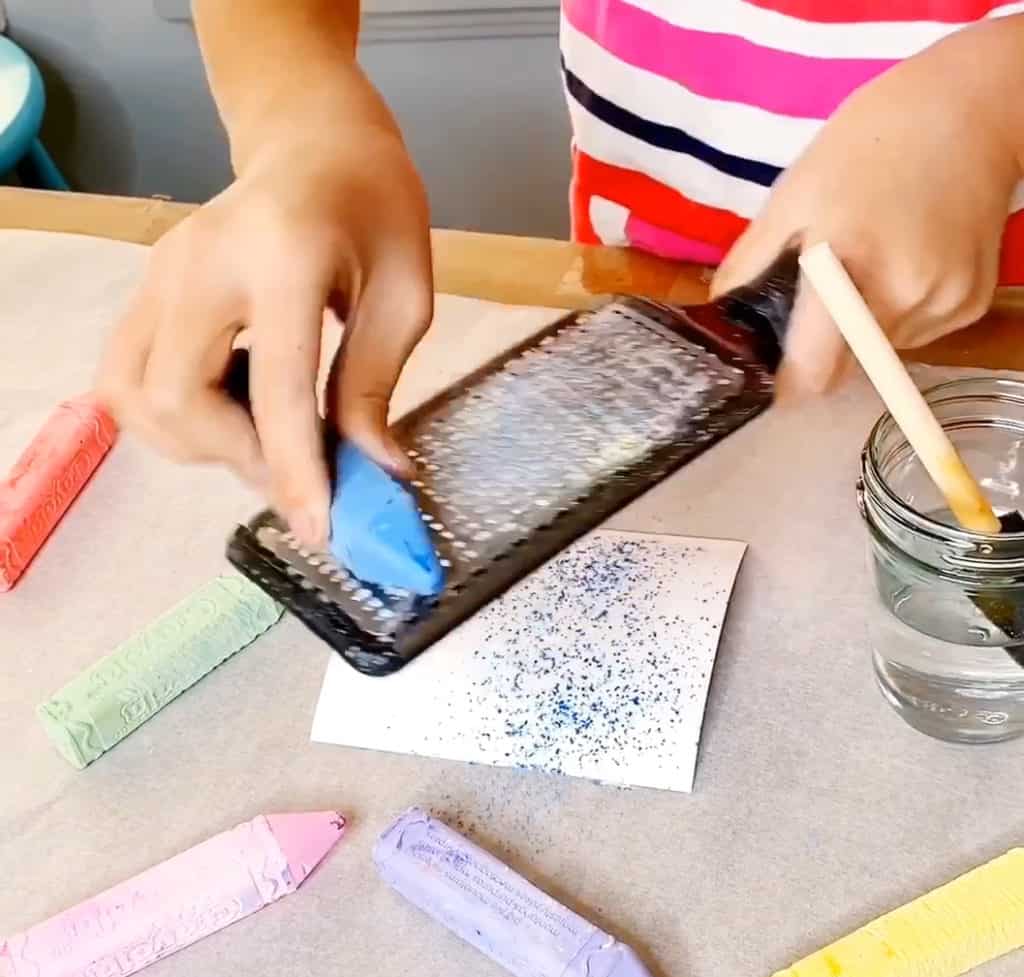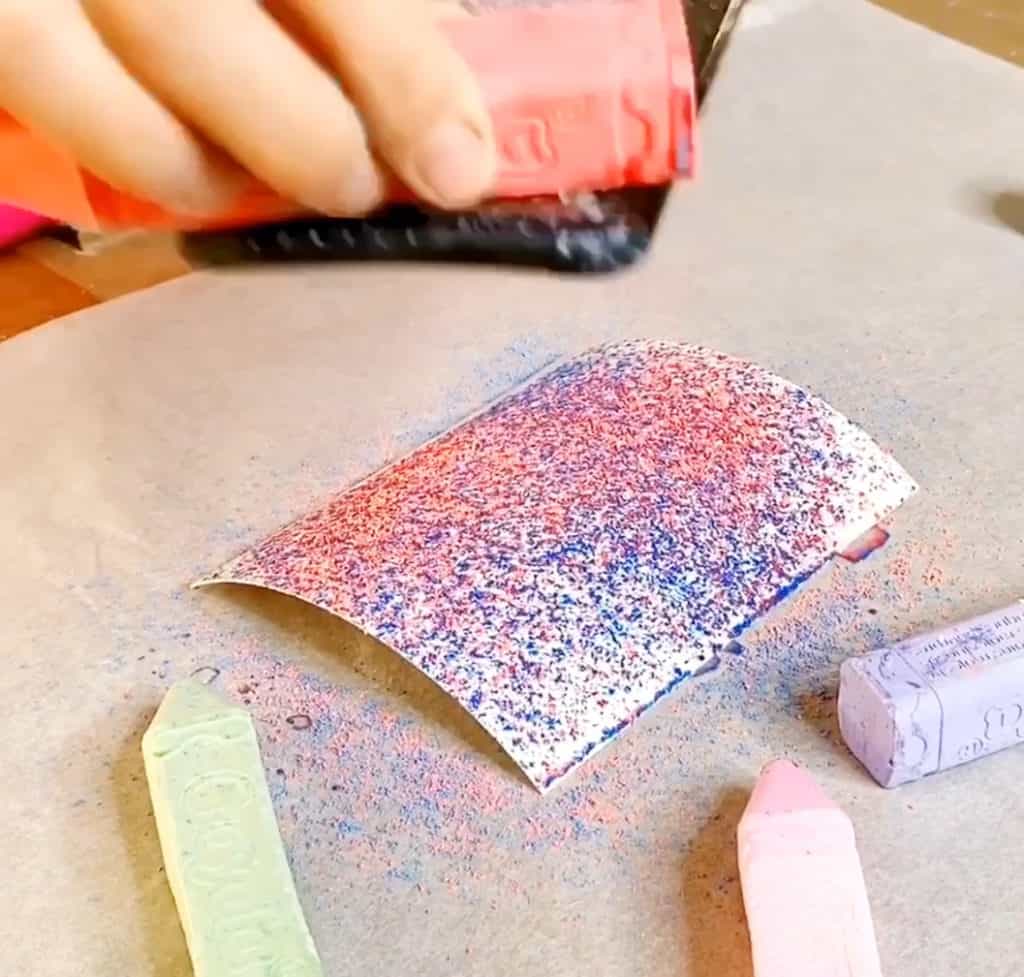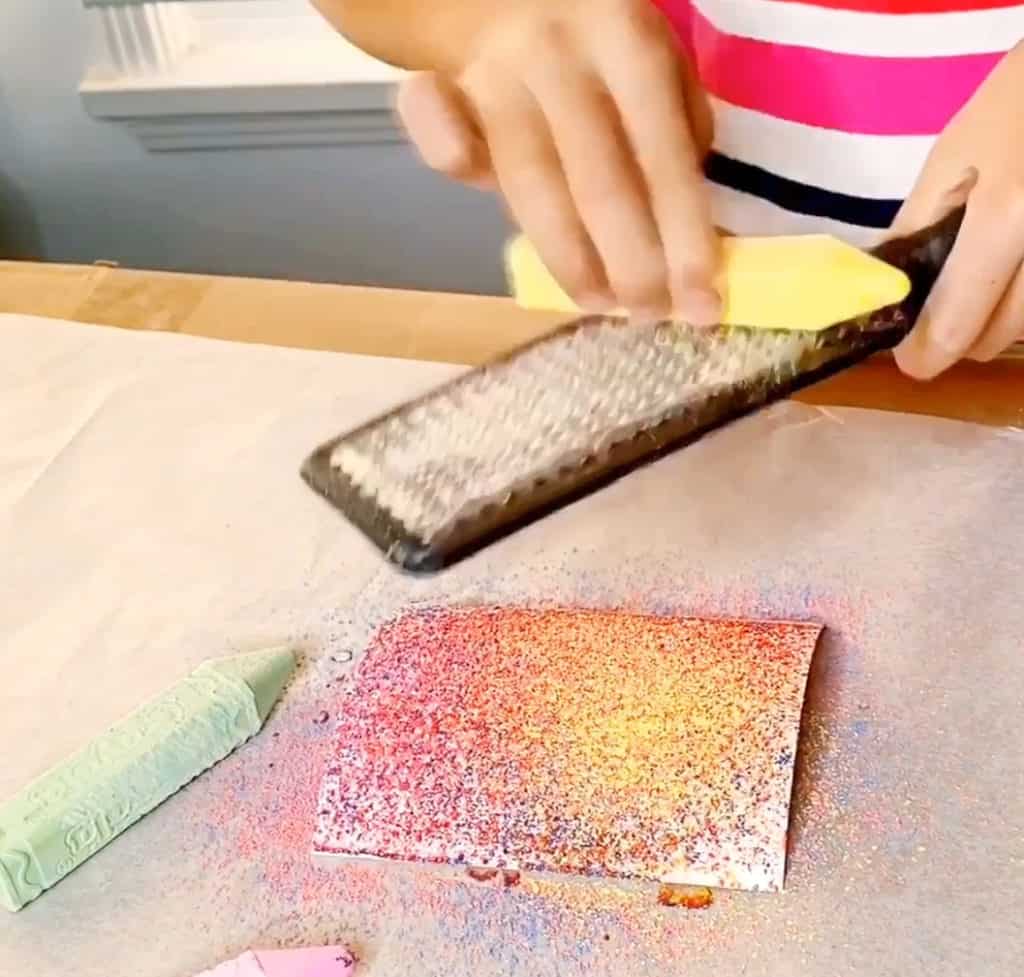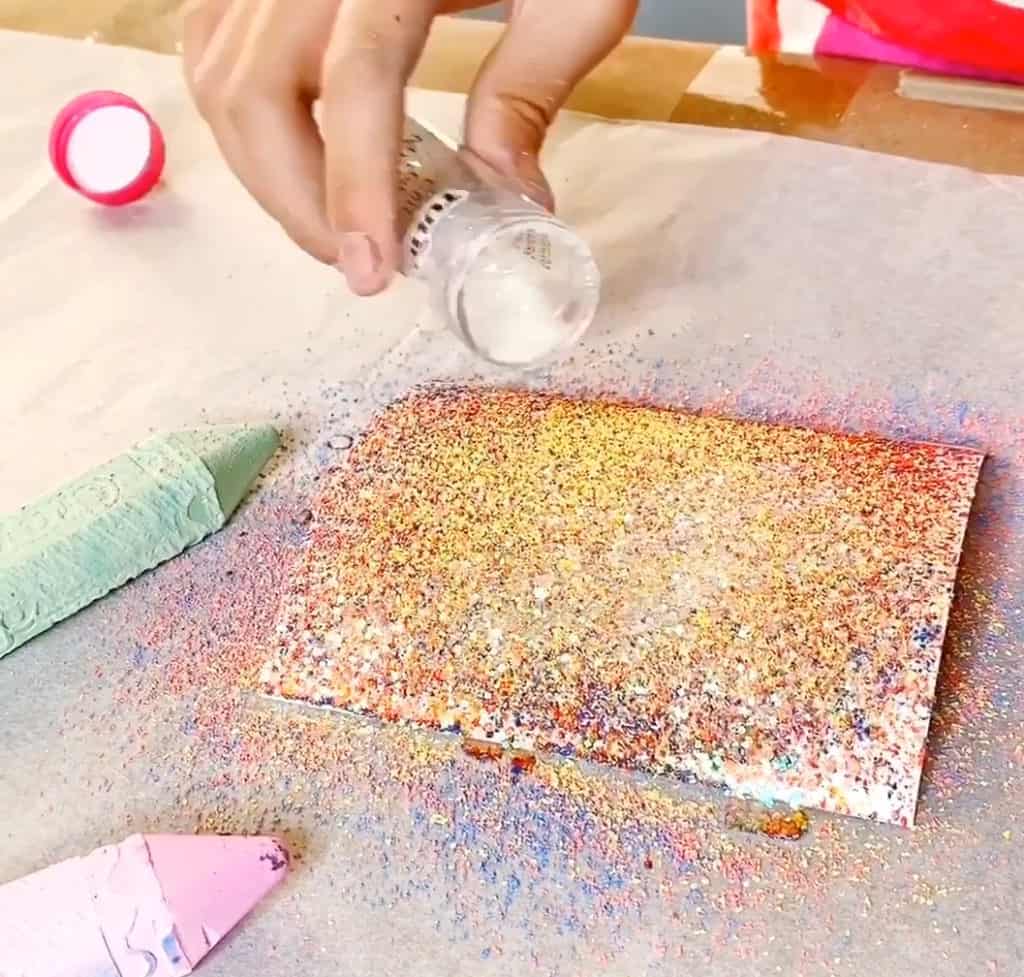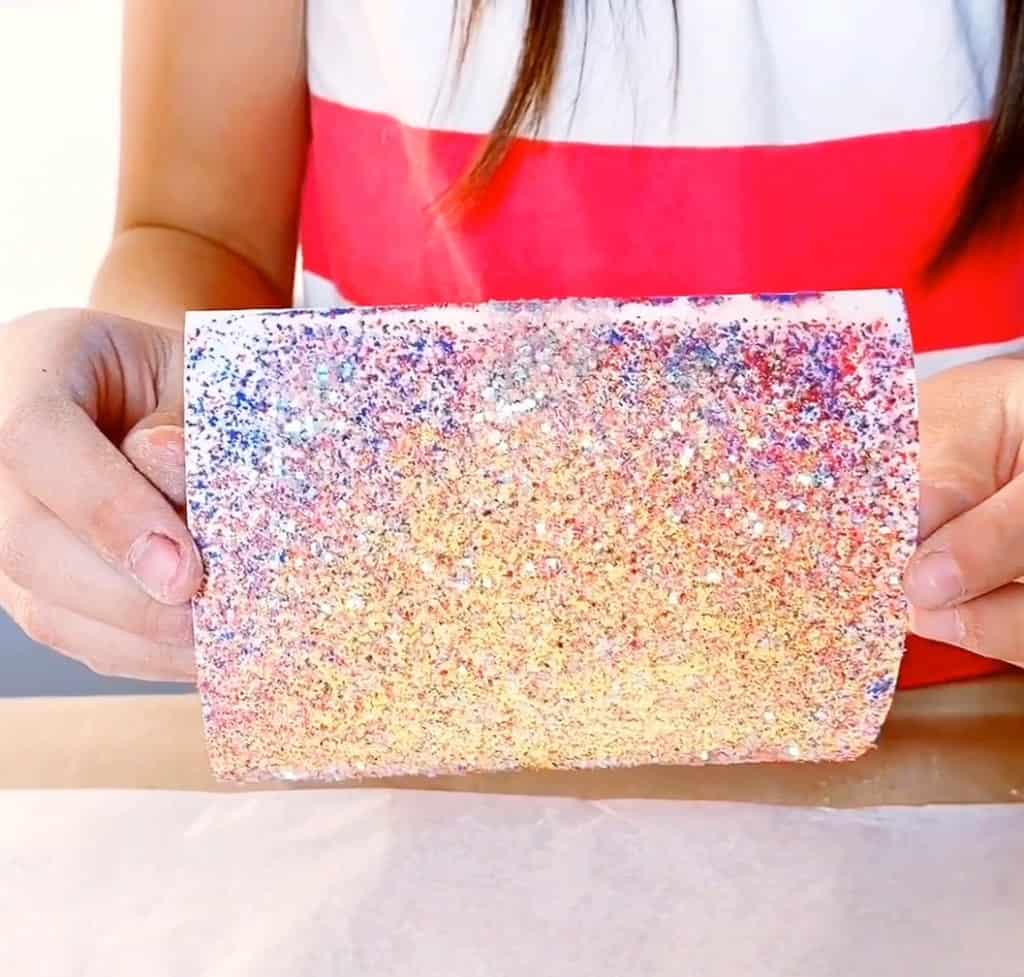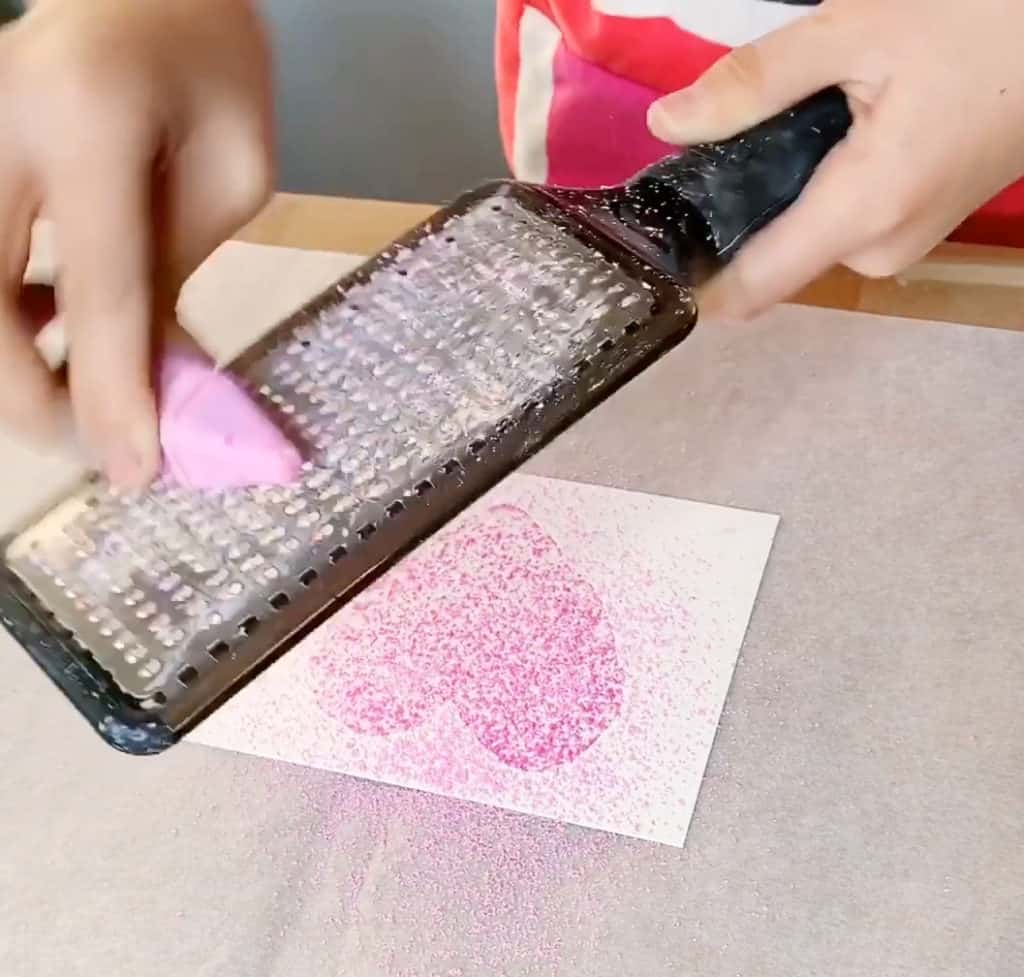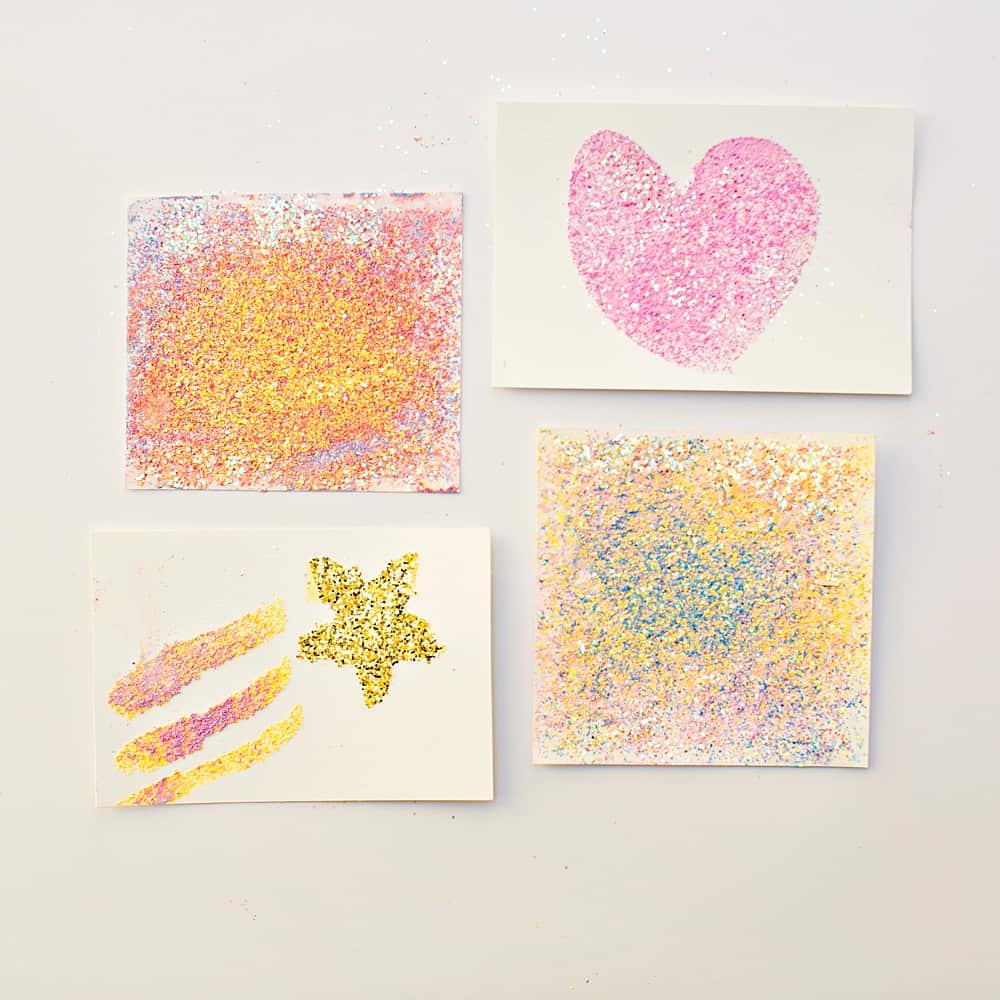 Watch the video below to see how to make this Gorgeous Chalk Painting Glitter Art.
CHALK PAINTING GLITTER ART