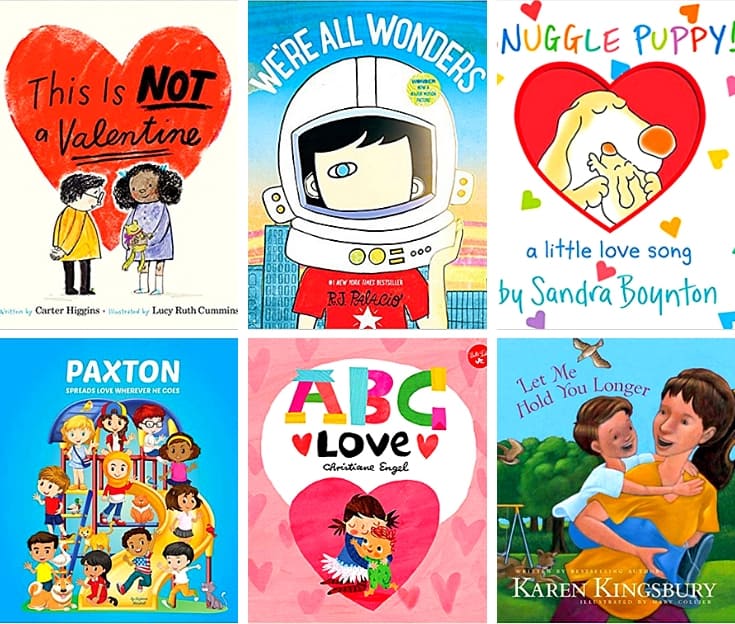 20 Books That Show Kids The Meaning of Love
Show kids the true spirit of Valentine's Day with these 20 Books That Show Kids The Meaning of Love. These lovely books are wonderful read-aloud books to celebrate Valentine's Day. Skip the sugary sweets this year and focus instead on meaningful connections via reading with your kids.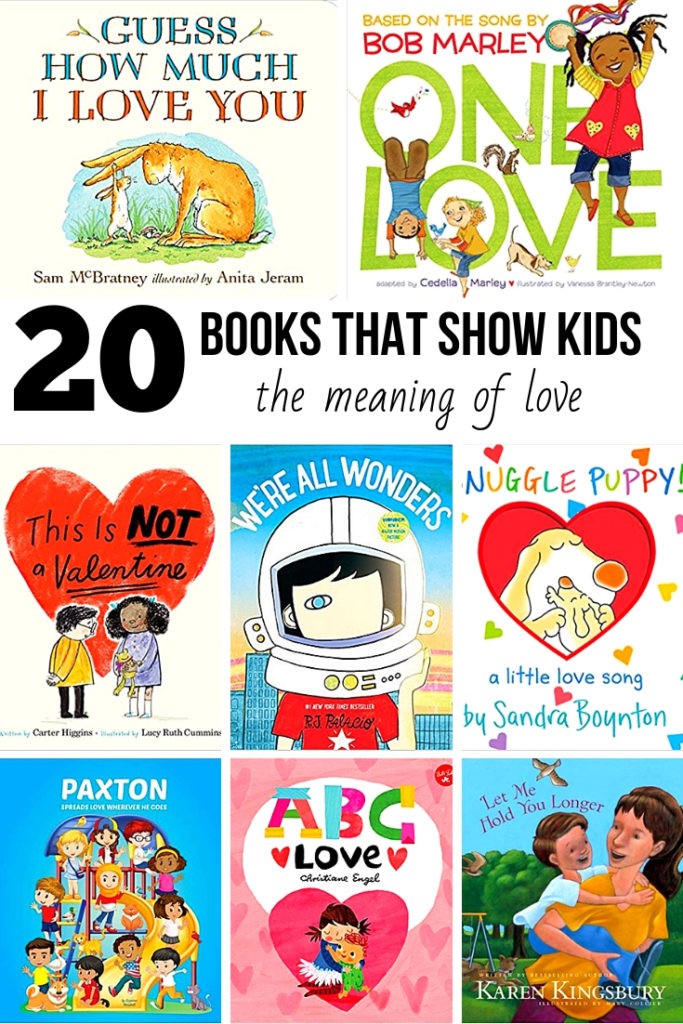 Click on the titles below to read the full description of each book.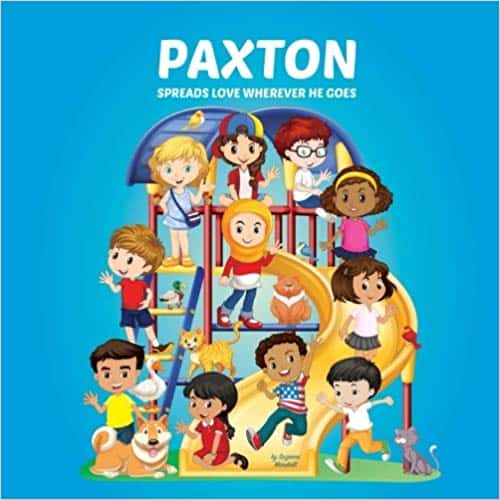 Paxton Spreads Love Wherever He Goes by Suzanne Marshall
From the publisher: "Spread love with this personalized book for PAXTON. In this positive and uplifting book, PAXTON is the star of the story. PAXTON becomes a hero, taking a stand to spread love and stop bullying."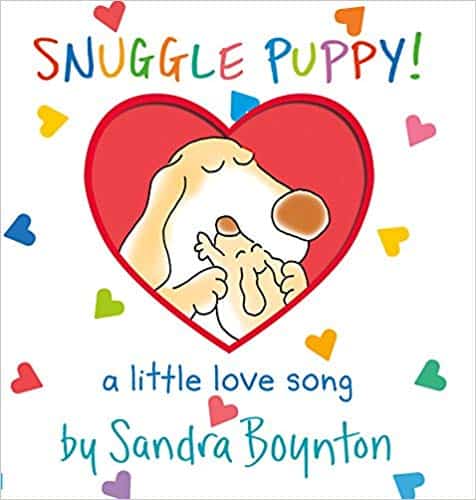 Snuggle Puppy! (Boynton on Board) by Sandra Boynton
From the publisher: "A great big hug in book form, Snuggle Puppy is a year-round valentine from parent to child. It is bright, chunky, a pleasure to hold, and has a die-cut cover that reveals a glimpse of the joy inside before it's even opened."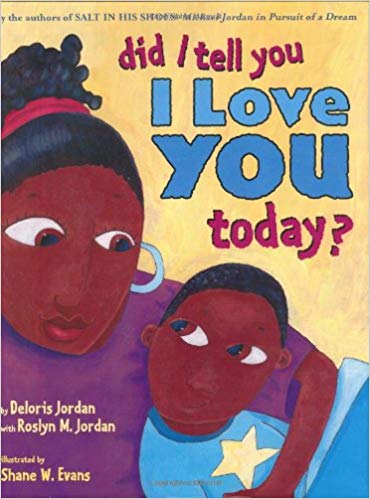 Did I Tell You I Love You Today? by Deloris Jordan
From the publisher: "Apart or together, near or far, day or night, from childhood to adulthood — the never-ending reach and power of a mother's love touches every moment of every day, even when you least expect it. All you need to do is make sure to notice. "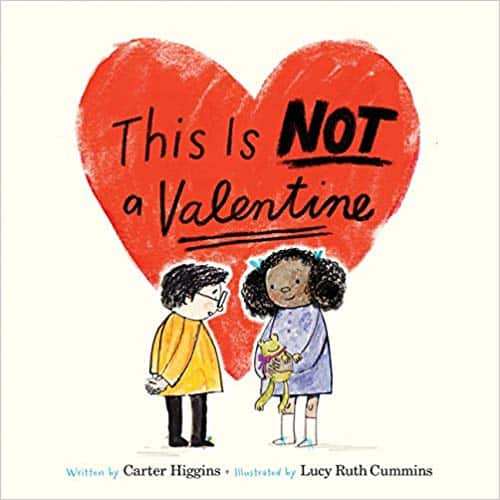 This Is Not a Valentine by Carter Higgins
From the publisher: "This book is not a valentine. It doesn't have lacey edges or sugary hearts. But it is full of lucky rocks, secret hiding spots, and gumball machine treasures. This is a book about waiting in line and wishing for cinnamon buns. About recognizing that if you care so much about someone not thinking you care, maybe you really do."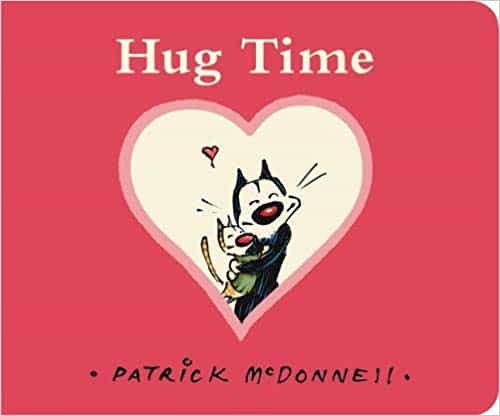 Hug Time by Patrick McDonnell
From the publisher: "Jules the kitten (also known in the MUTTS cartoons as "Shtinky Puddin'") knows that hugs can make the world a better place. So he makes a "Hug To-Do List"–with the endangered species of the world at the top–and travels the globe to show all of the animals that someone cares."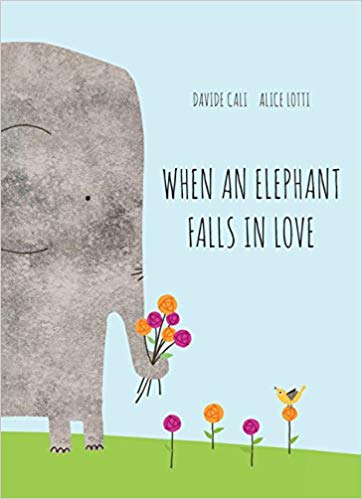 When an Elephant Falls in Love by Davide Cali
From the publisher: "This soulful book is at once relatable and revealing, a reminder that love is worth striving for, and that the very best things in life will come to those who wait."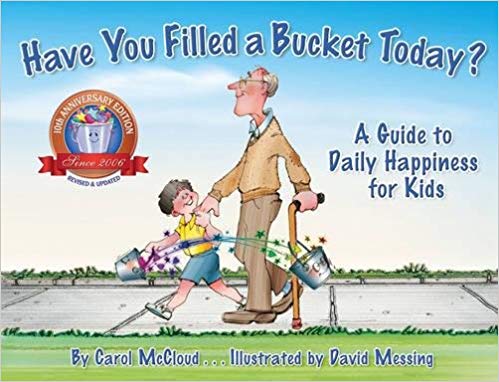 Have You Filled a Bucket Today?: A Guide to Daily Happiness for Kids by Carol McCloud
From the publisher: "While using a simple metaphor of a bucket and a dipper, author Carol McCloud illustrates that when we choose to be kind, we not only fill the buckets of those around us, but also fill our OWN bucket!"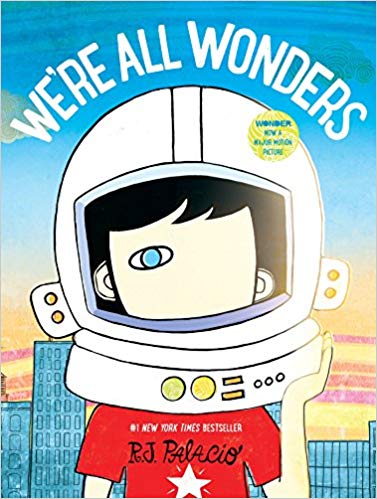 We're All Wonders by R. J. Palacio
From the publisher: "We're All Wonders may be Auggie's story, but it taps into every child's longing to belong, and to be seen for who they truly are. It's the perfect way for families and educators to talk about empathy and kindness with young children."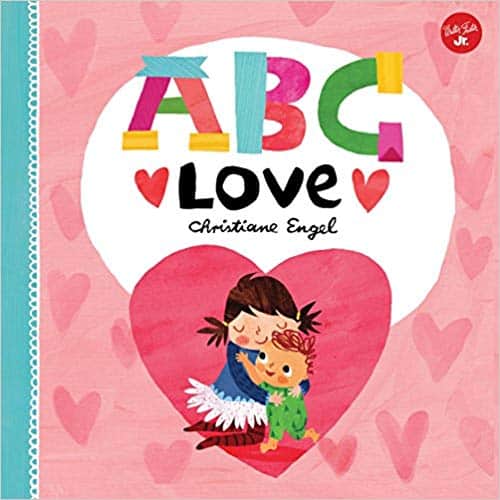 ABC for Me: ABC Love: An endearing twist on learning your ABCs! by Christiane Engel
From the publisher: "ABC Love pairs each letter of the alphabet with a word that teaches young children about important concepts like love, acceptance, affection, values, and warmth."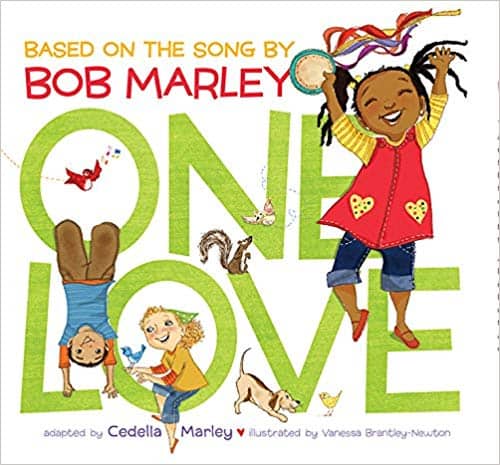 One Love by Cedella Marley
From the publisher: "One Love brings Bob Marley's most beloved song to life for a new generation. Readers will delight in dancing to the beat and feeling the positive groove of change when one girl enlists her friends, family, and community to help transform her neighborhood for the better."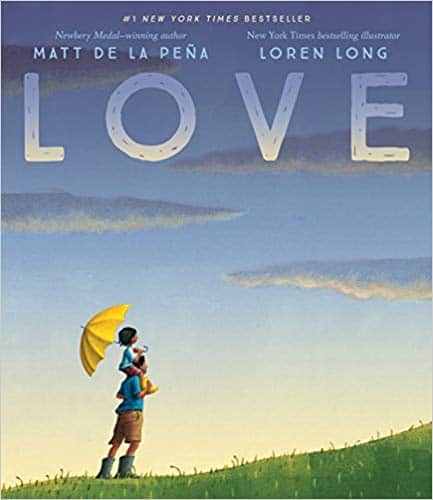 Love by Matt de la PeÒa
"Love can be found in many areas of our life–in music, in nature, in the people around us. This beautiful picture book, created by an award-winning author/illustrator duo, celebrates the many ways love buoys us throughout our lives. A comforting and thoughtful book to keep on a child's bookshelf for years to come." – Seira Wilson, Amazon Editor
Mama, How Long Will You Love Me? by Anna Pignatar
From the publisher: Like all young children, Oli wants confirmation of his mother's love. And when she assures him she will love him always, Oli asks, "How long is always?" As they spend their day together, Mama shows Oli how their love is as everlasting as everything they see–as magic as a starry night, as soft as a cloudy sky, and as deep as the deep blue sea.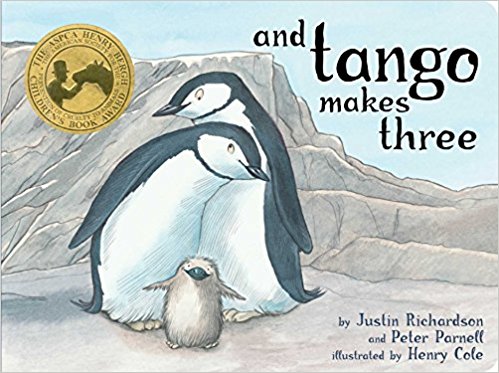 And Tango Makes Three by Justin Richardson
From the publisher: "At the penguin house at the Central Park Zoo, two penguins named Roy and Silo were a little bit different from the others. But their desire for a family was the same. And with the help of a kindly zookeeper, Roy and Silo got the chance to welcome a baby penguin of their very own."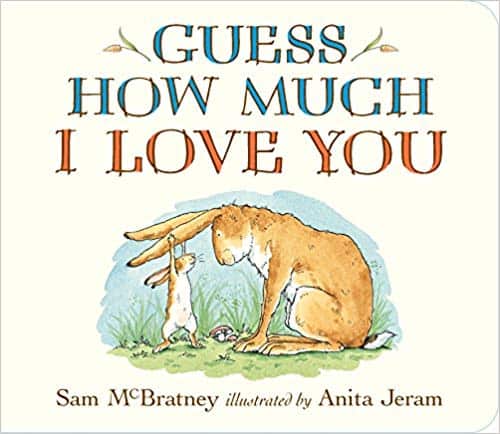 Guess How Much I Love You by Sam McBratney
From the publisher: "Guess How Much I Love You is a modern classic filled with warmth and tenderness about the boundless love a parent has for their child, now in a format that's just right for little hands to hold." – Seira Wilson, Amazon Editor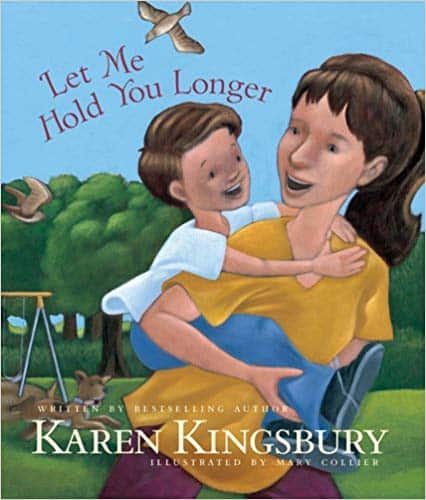 Let Me Hold You Longer by Karen Kingsbury
From the publisher: "With lighthearted illustrations and a sweet, reflective tone, best-selling author Karen Kingsbury encourages parents to savor not only their children's firsts, like first steps and first words, but the lasts as well."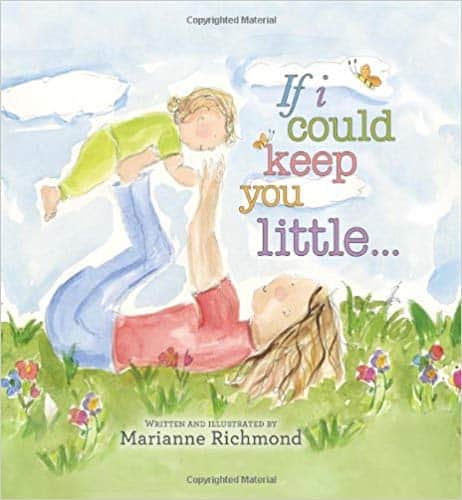 If I Could Keep You Little by Marianne Richmond
From the publisher: "If I Could Keep You Little speaks straight to every parent's heart, exploring the powerful feeling of wanting your child to grow up while savoring every moment."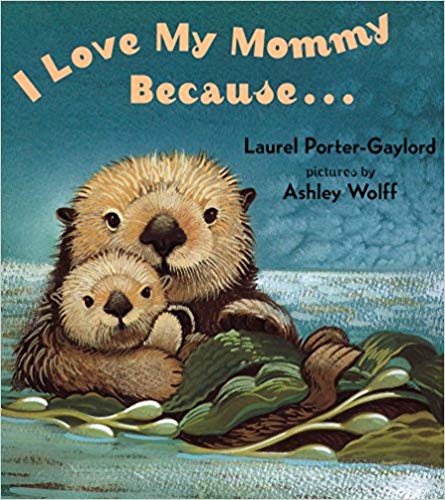 I Love My Mommy Because… by Laurel Porter Gaylord
From the publisher: "This book begins with a heartwarming scene between a human parent and child, but moves on to loving care in many animal families. "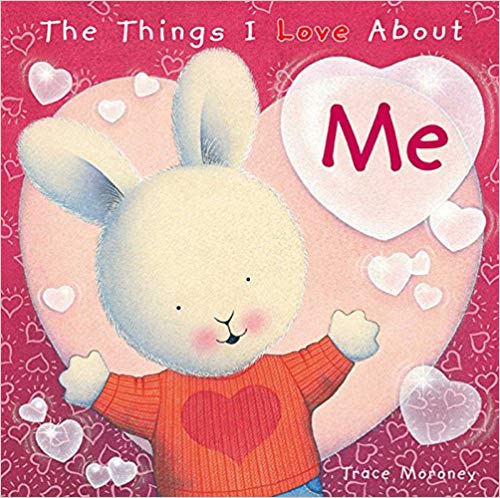 The Things I Love About Me by Trace Moroney
From the publisher: "There are so many things to love about being you. From your fingers and your toes and your smile to your dreams for the future."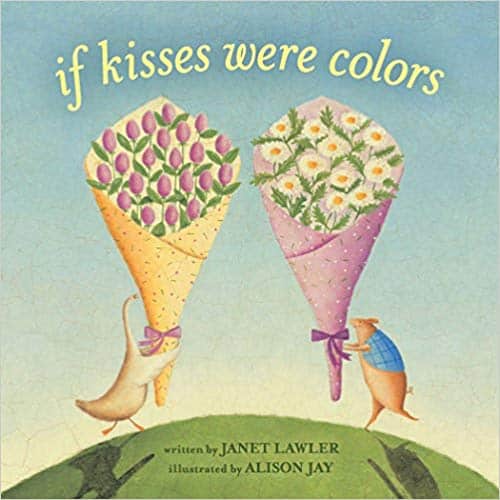 If Kisses Were Colors by Janet Lawler
From the publisher: "Perfect for Valentine's Day, Mother's Day, any day, this tender little board book celebrates the immeasurable love of a parent for a child- warmer than a wool blanket, sturdier than an oak tree, brighter than a rainbow."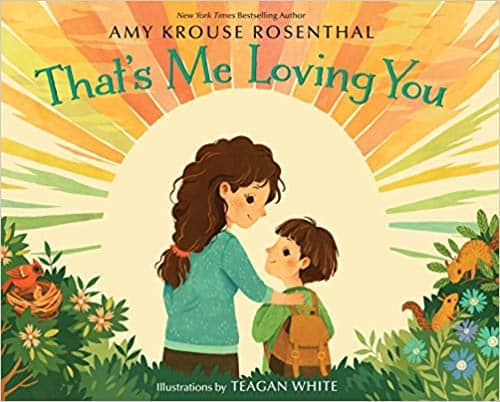 That's Me Loving You by Amy Krouse Rosenthal
From the publisher: "Amy Krouse Rosenthal captures parents' desire to be ever-present in this simple and touching poem offering reassurance of their love. Signs of affection can be found in the natural world around us—from a soft breeze to a shimmering star."
Check out more love themed books for kids below.
________________________________________________________________________________________________________
Disclosure: Some of the links in the post above are "affiliate links." This means if you click on the link and purchase the item, we will receive a small affiliate commission. Regardless, we give our promise that we only recommend products or services we would use personally and believe will add values to our readers.