Reading books before bedtime has been a favorite habit of ours since my oldest was a baby. Reading stories to your children is a wonderful way to spend time together, and is a great way to introduce new concepts to children.
In celebration of Valentine's Day, we're featuring books here that talk about the concept of love – love for each other, love for friends, love for family. If you need some additions to a reading rotation, you may find some great choices on this list. Beyond Valentine's Day, these are books you and your child will cherish reading together over and again.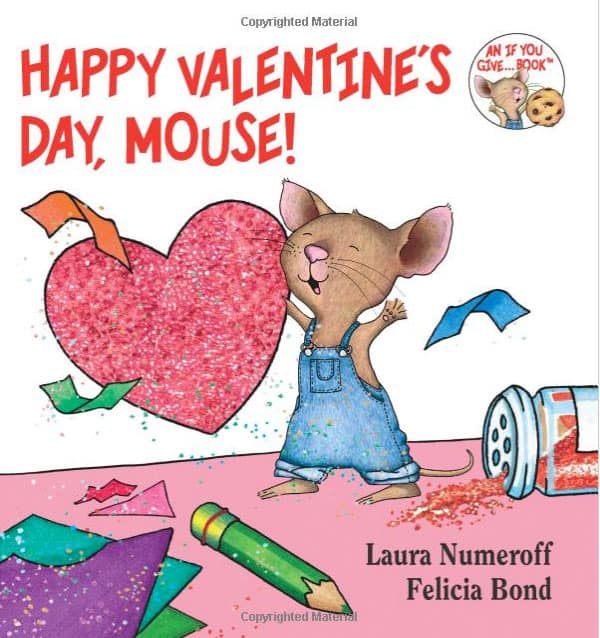 Happy Valentine's Day, Mouse! Part of the popular Mouse series that kicked off with If You Give a Mouse a Cookie, join this simple story about Mouse and how he celebrates Valentine's day and his friends that he loves.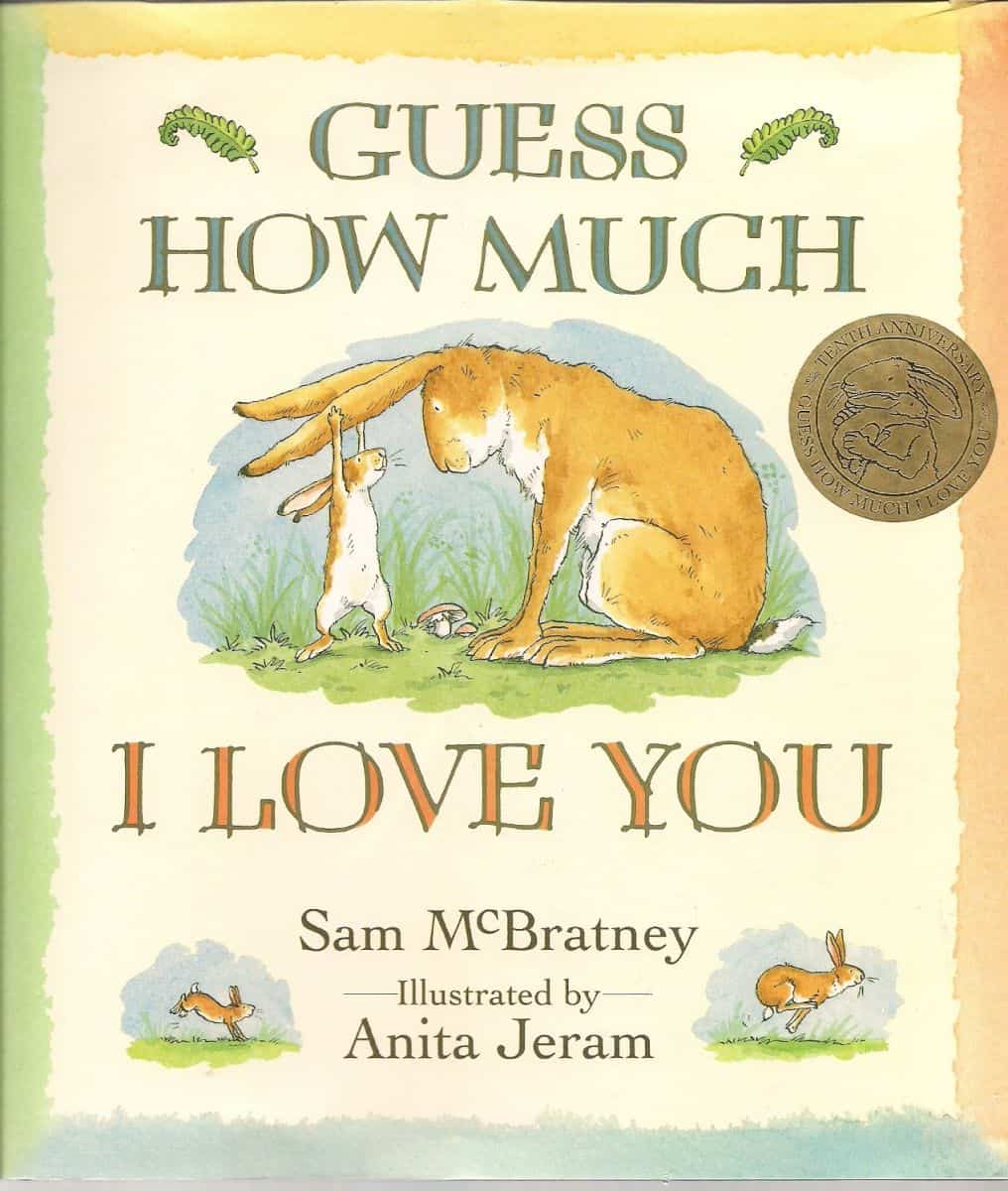 Guess How Much I Love You One of our favorite books in our family's rotation, this children's classic is a heartwarming tale of two rabbits, Big Nutbrown Hare and Little Nutbrown Hare, who play a guessing game to show how much each loves the other.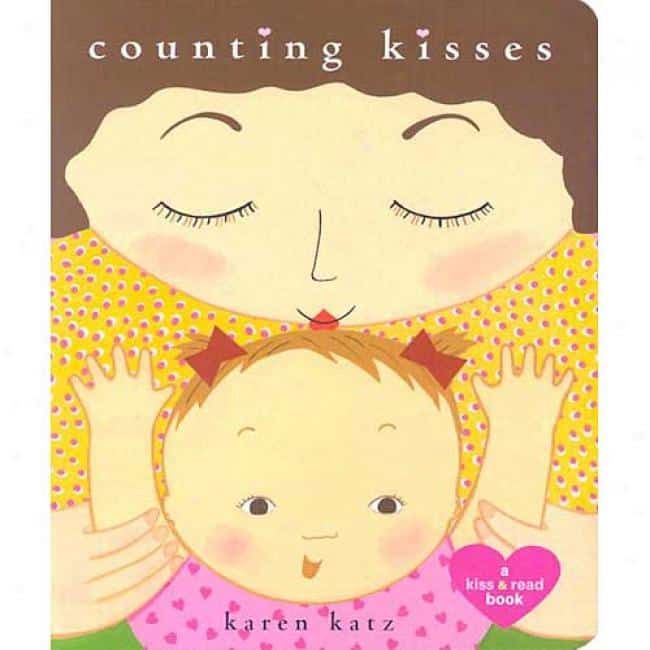 Counting Kisses My kids are huge fans of Karent Katz's fun, adorable style and this one is no exception. Counting Kisses tells a great story about using kisses to get baby to fall asleep for the evening. In addition to the counting and number reinforcement, the book also teaches about different body parts.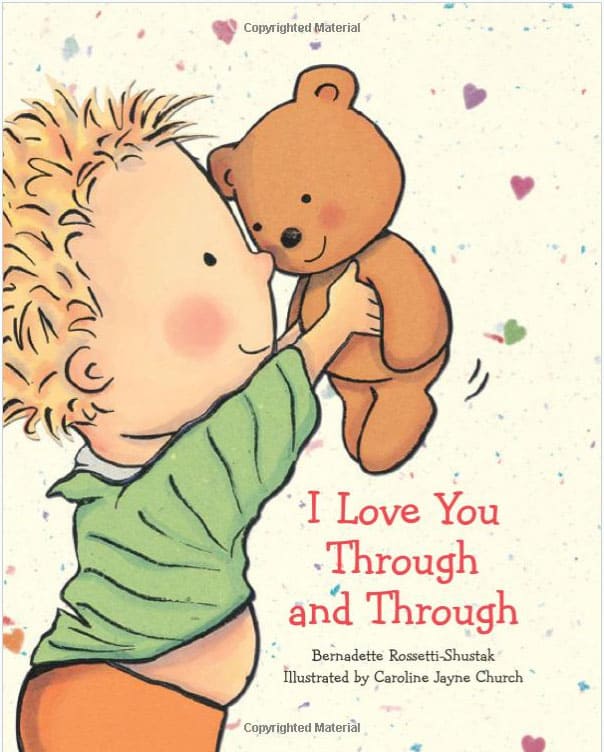 I Love You Through and Through Another one of our kids' favorite books, this is a nice tale about the nature of unconditional love ("I love your sad side", "I love your mad side") letting little ones know that parents will love them from top to bottom even when they aren't necessarily happy!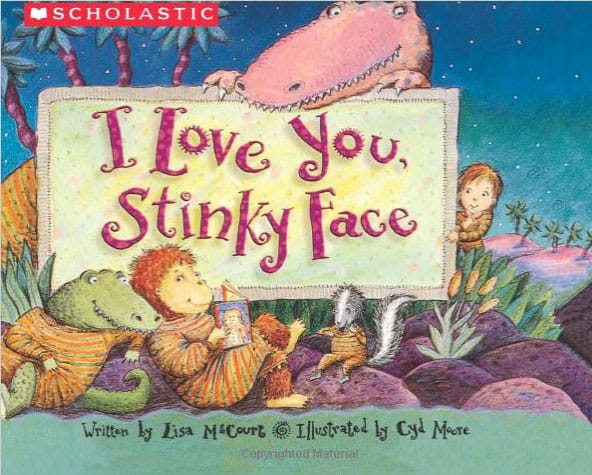 I Love You, Stinky Face A heartwarming tale of a child asking his mother if she would still love him if he were any number of strange and fantastical things. "But Mama, but Mama, what if I were a super smelly skunk, and I smelled so bad that my name was Stinky Face?" Mama assures him that she indeed would continue to love him.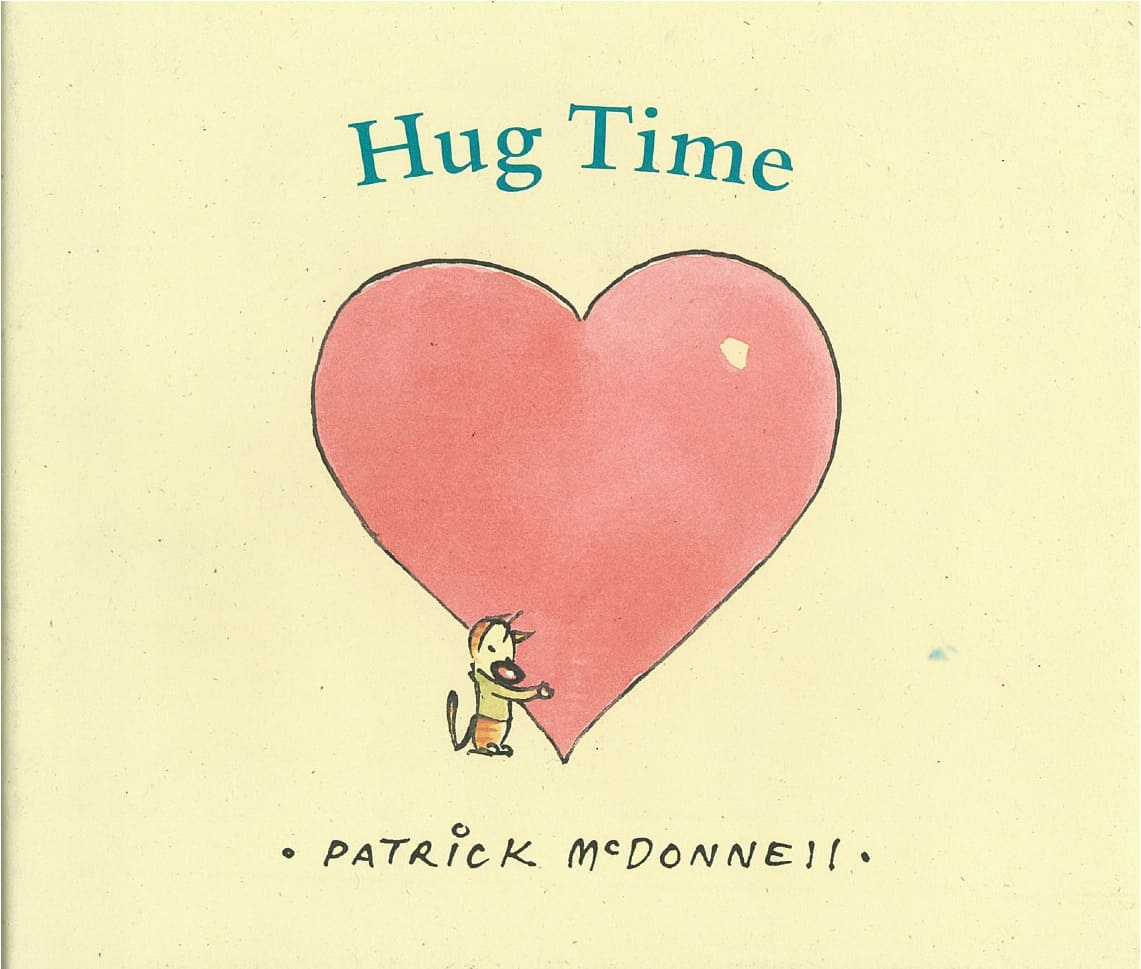 Hug Time Jules the Kitten teaches us that a hug is the simplest gift to give. Jules decides to travel the world intending to spread his love. Hug Time is a wonderful story from famed illustrator Patrick McDonnell about the power of hugs, with beautiful pictures and written in rhyme.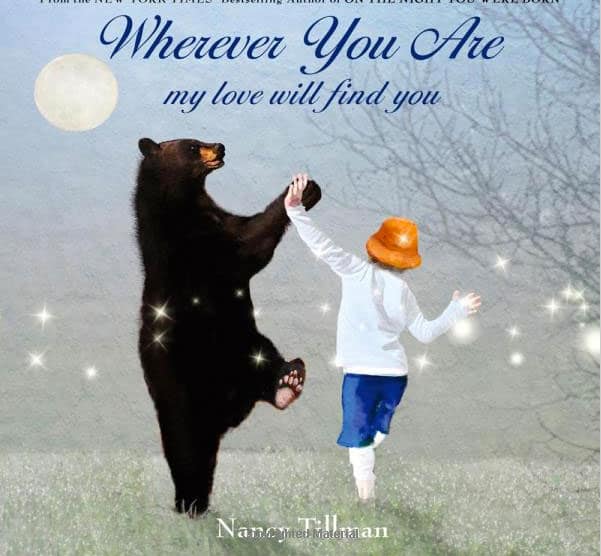 Wherever You Are My Love Will Find You A wonderful book with a simple message as promised in its title. Each page shows a child in vivid and whimsical environments, with a message written in rhyme. I love the message and bright, beautiful art style of this book.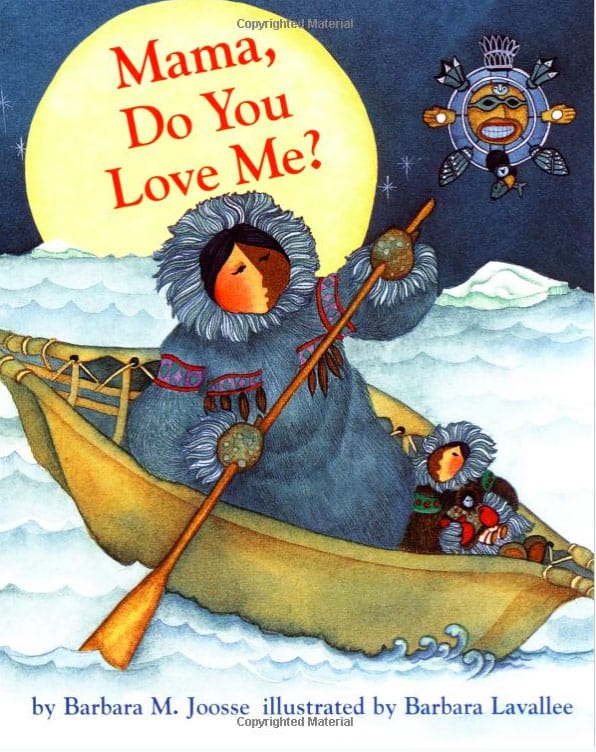 Mama Do You Love Me? One of my favorite books to read to my daughter, this is a timeless message of a mother's love for her daughter. As the daughter tests the boundaries by trying to find the limits of her mother's love, she learns that her mother's love knows no bounds. This is beautifully illustrated showing Alaskan heritage and culture ("What if I put salmon in your parka … and ermine in your mukluks?")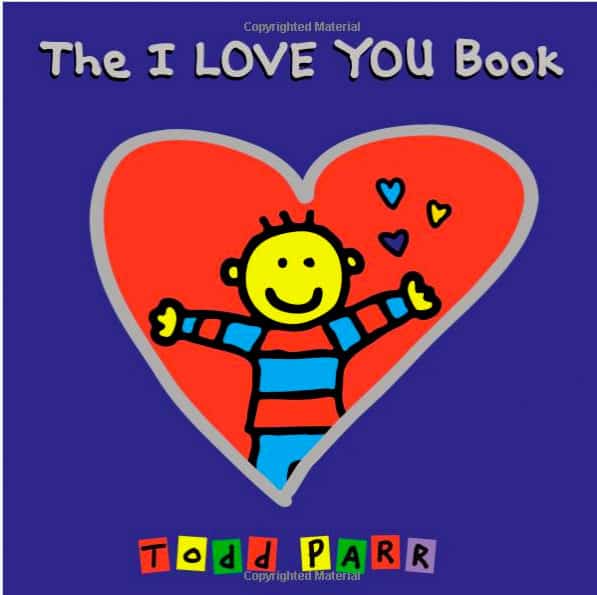 The I Love You Book My children are big fans of Todd Parker's colorful style. The I Love You Book is no exception and is visually distinct with its simple illustrations colored in bright, vivid colors. The message of unconditional love of a parent to a child across all kinds of situations and circumstances, though, is universal.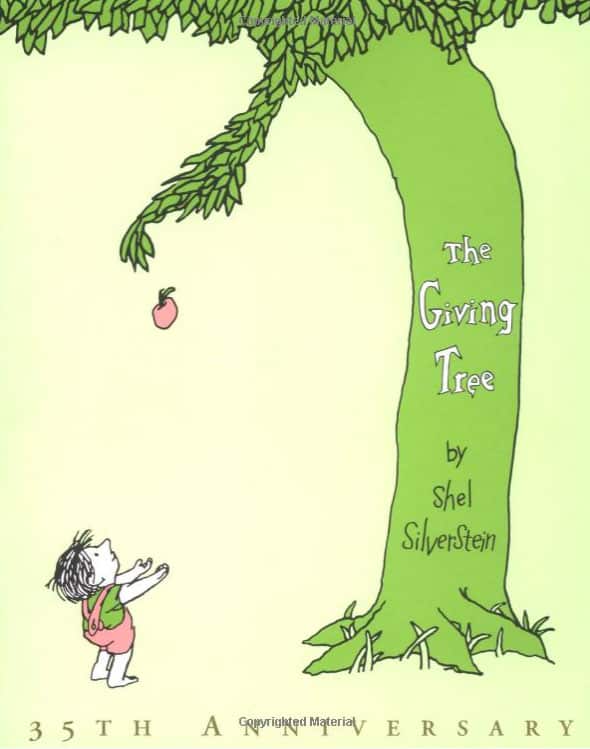 The Giving Tree One of the great classics from Shel Silverstein, The Giving Tree gets me every time. This book is deep, open to interpretation, and in some way "grows" with your child as they are able to comprehend and discuss the story. It's a happy story, a sad story, a story of selfless love, and a story about sacrifice all in one.