I hadn't heard of making your own snack balls (a.k.a. "engery balls") until a friend introduced me to an easy recipe made primarily with almonds and dates. These (typically no-bake) snack balls are delicious, bite-sized morsels that are simple to make and hand out to kids when they need that extra burst of energy.
They're often moist, fresh, natural tasting, and the best part is that you can mix them up with your favorite ingredients like fruits and nuts. Try any of these satisfying balls next time your kids are hankering for a snack.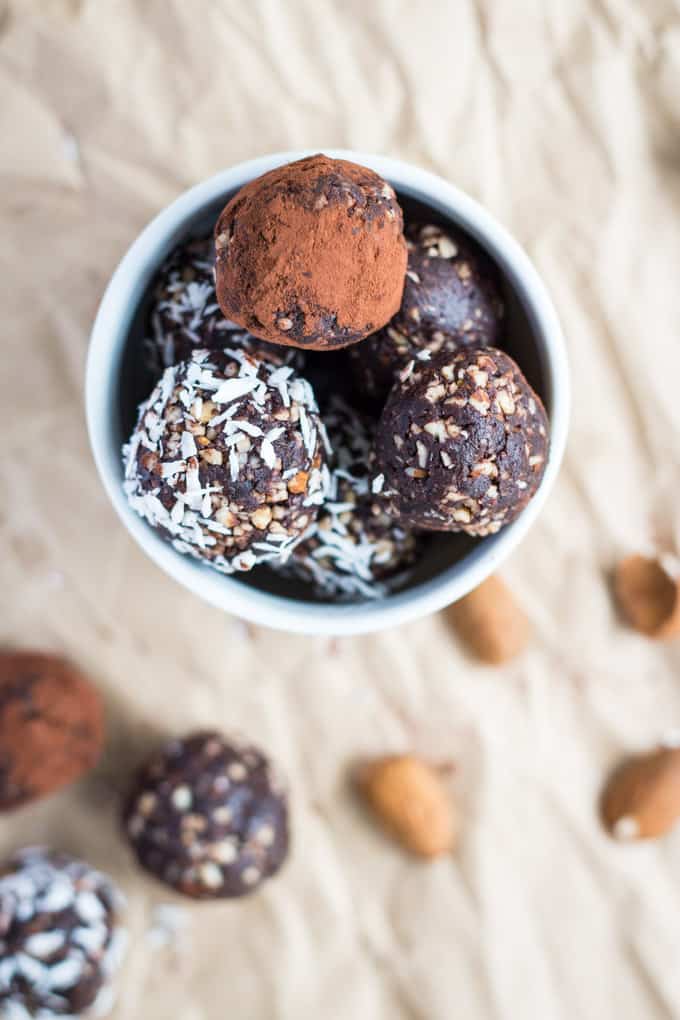 Almond Cacao Nut Balls (via Anne's Healthy Corner)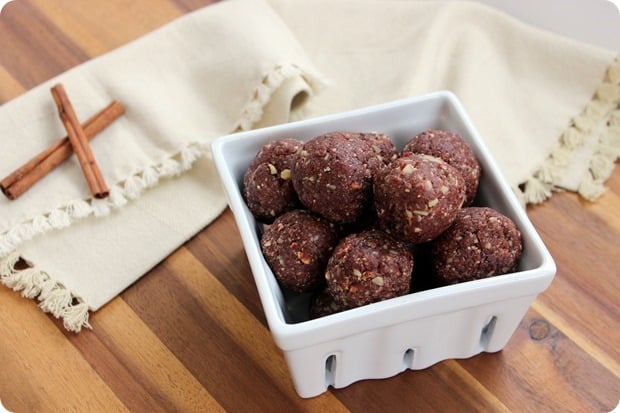 Tart Cherry Pie Balls (via Fannetastic Food)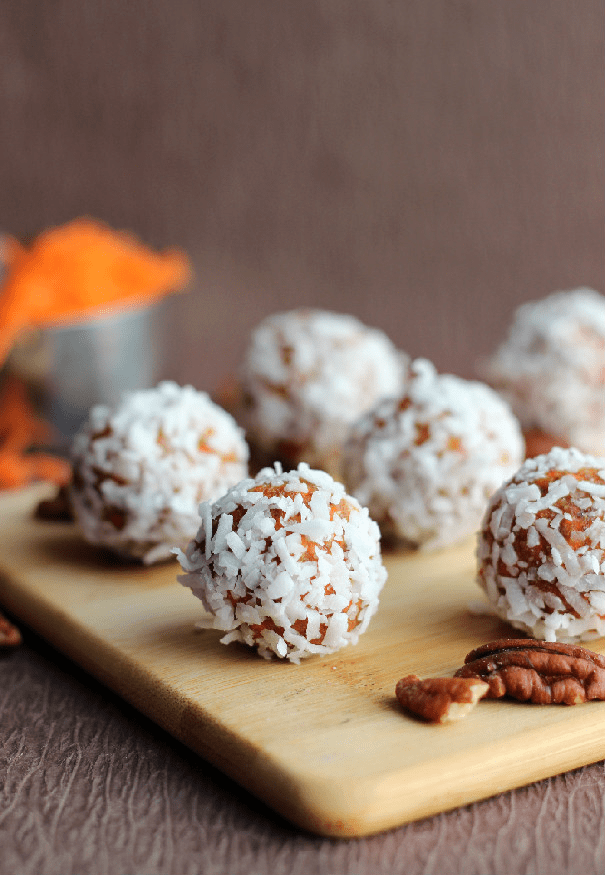 Carrot Cake Balls (via Culinary Couture)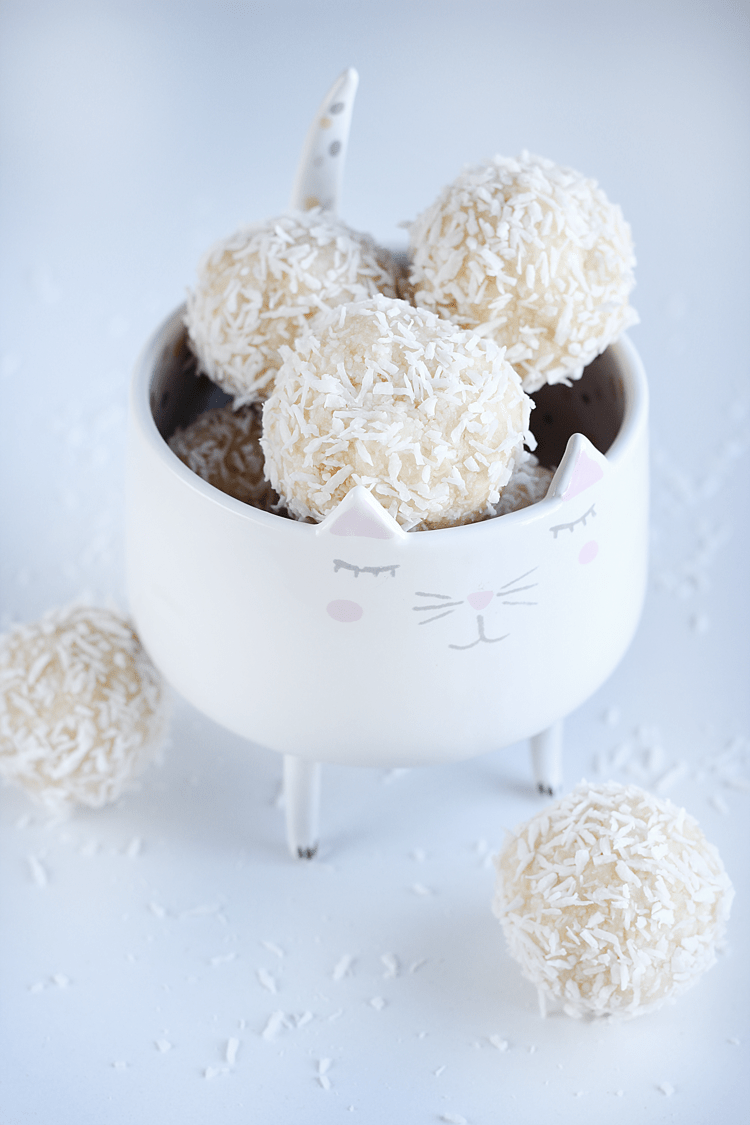 Orange Coconut Balls (via Mici Bakes)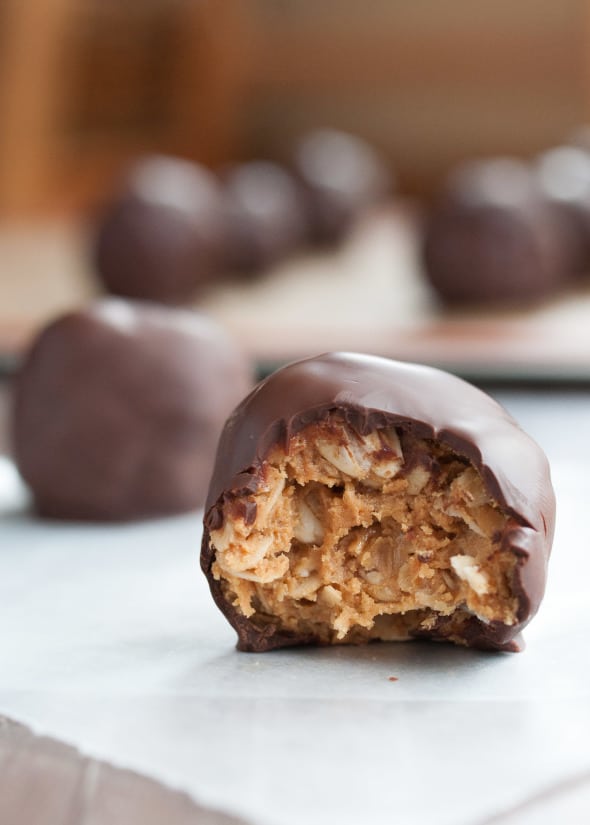 Chocolate Peanut Butter Balls (via Nutritious Eats)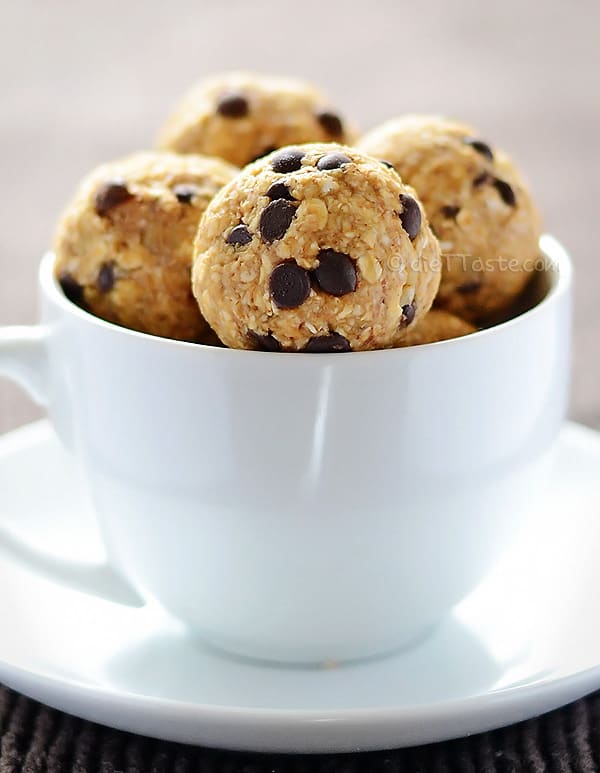 Sweet Potato Oat Balls (via Diet Taste)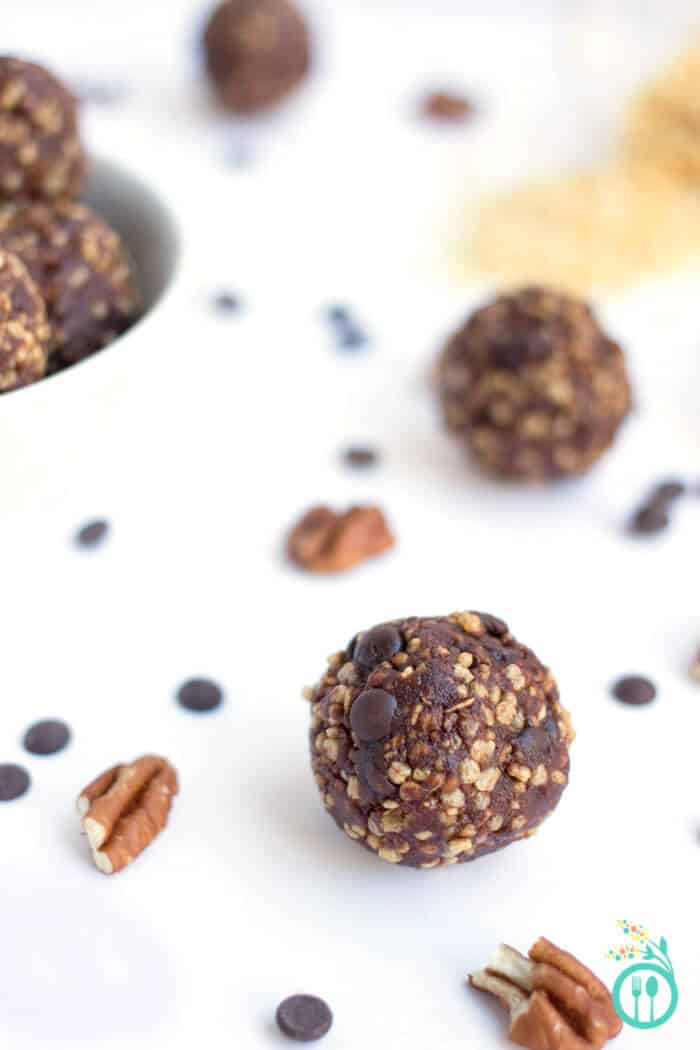 Turtle Cookie Quinoa Bites (via Simply Quinoa)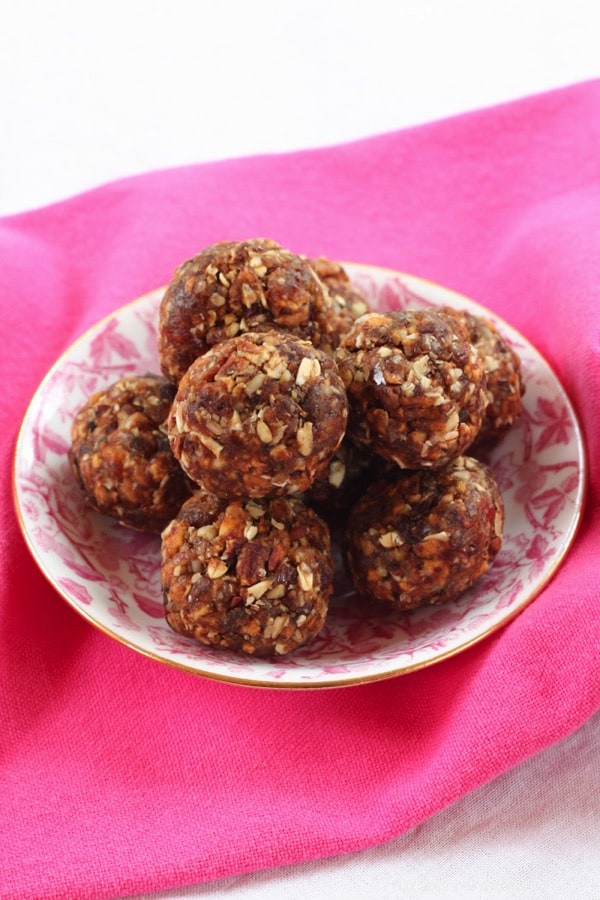 Peach Crisp Energy Balls (via Cupcakes & Kale Chips)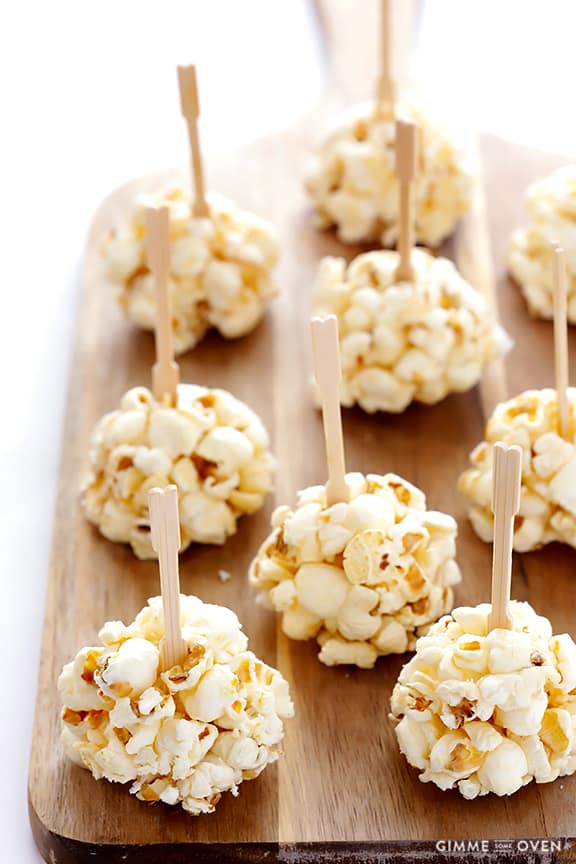 Honey Popcorn Balls (via Gimme Some Oven)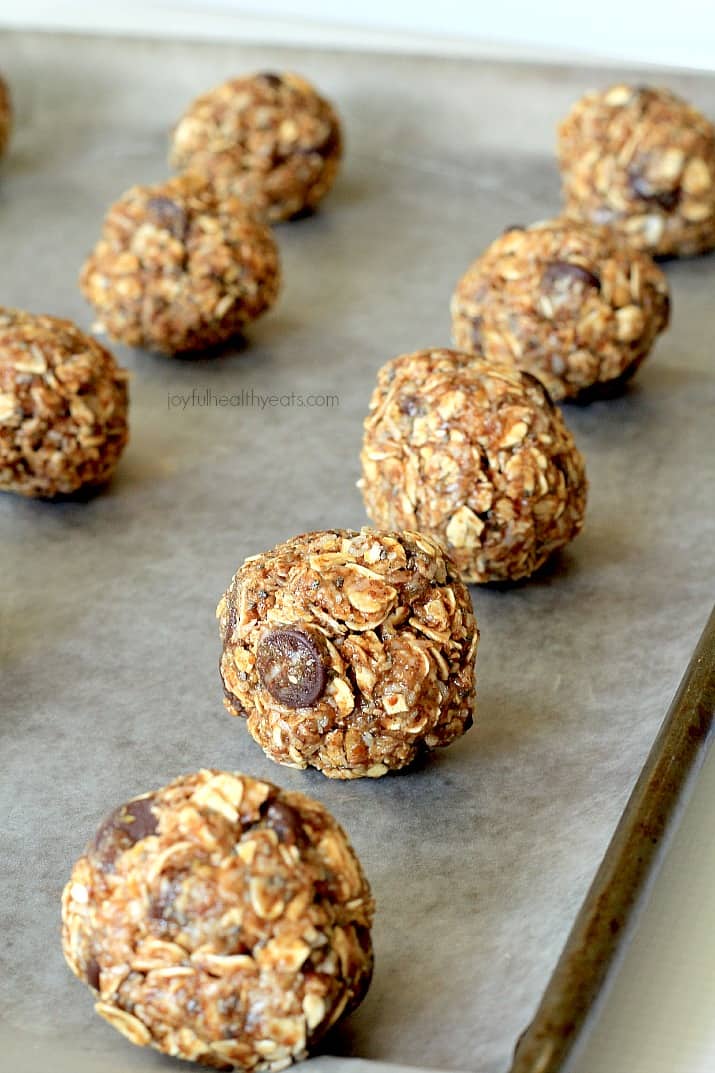 Chocolate Coconut Almond Butter Balls (via Joyful Healthy Eats)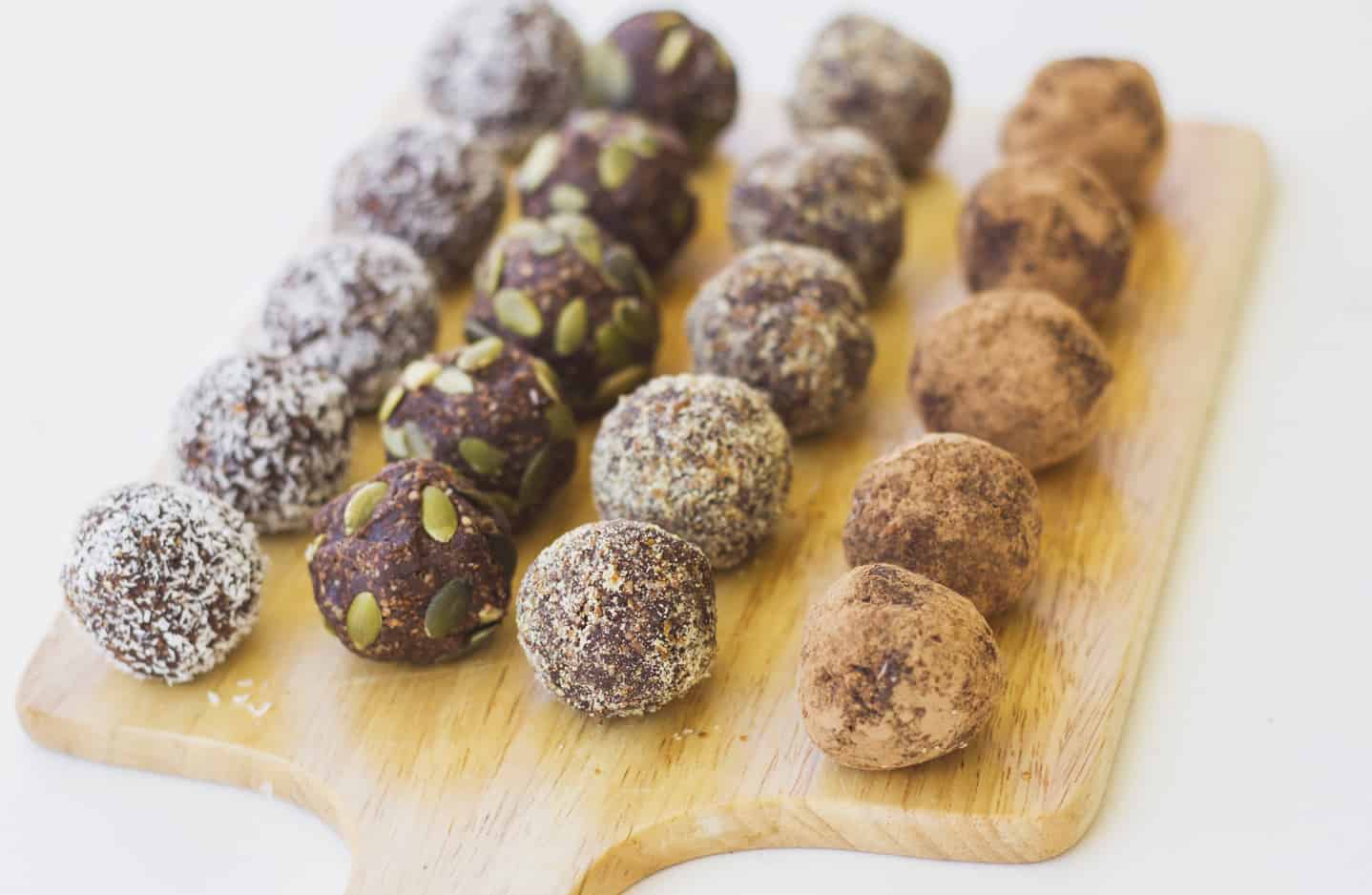 Chocolate Almond Protein Balls (via Pheebsfoods)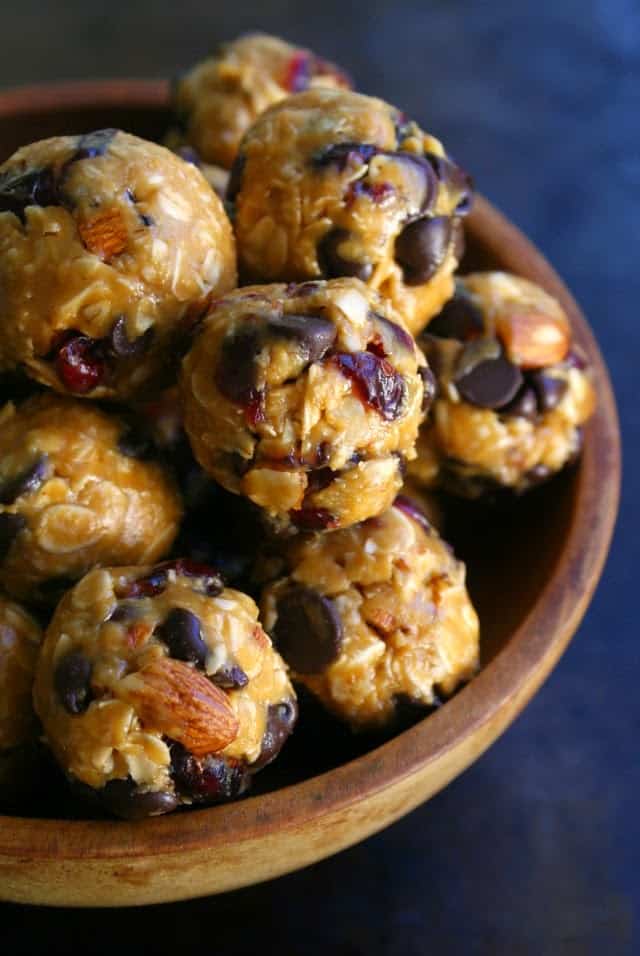 Chocolate Cranberry Bites (via The Two Bite Club)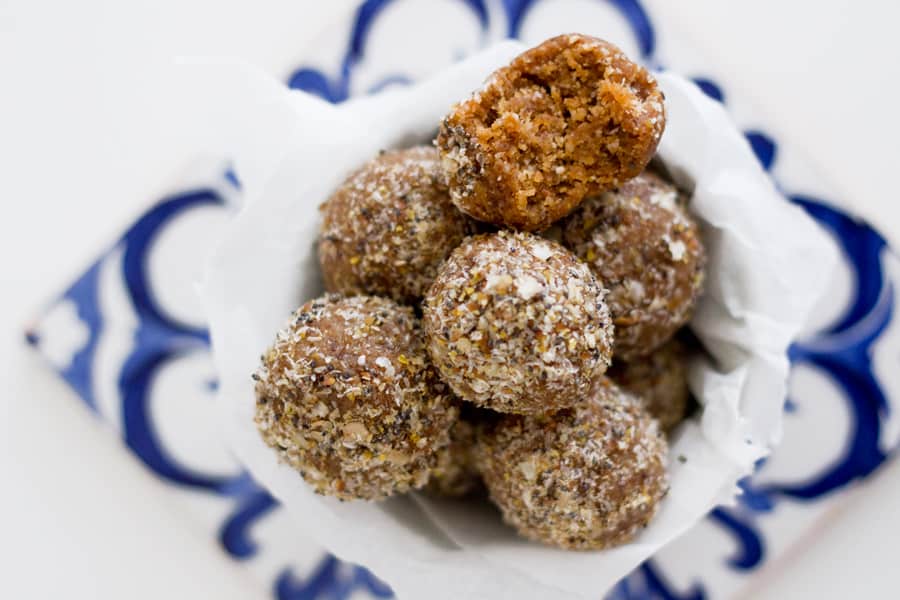 3 Ingredient Protein Balls (via Not Your Standard)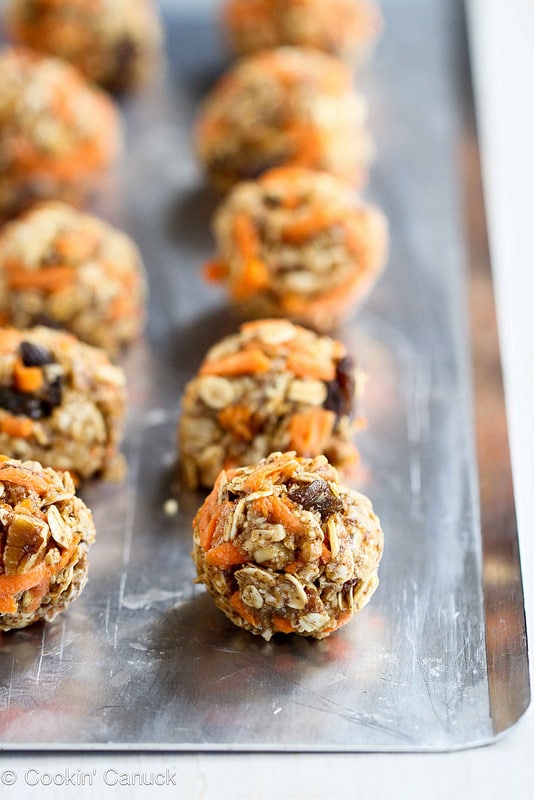 Carrot Cake Granola Balls (via Cookin' Canuck)
What are you favorite go-to healthy snacks for the kids?
Check out more kid-friendly eats and recipes here! Or follow along our Cooking With Kids series.