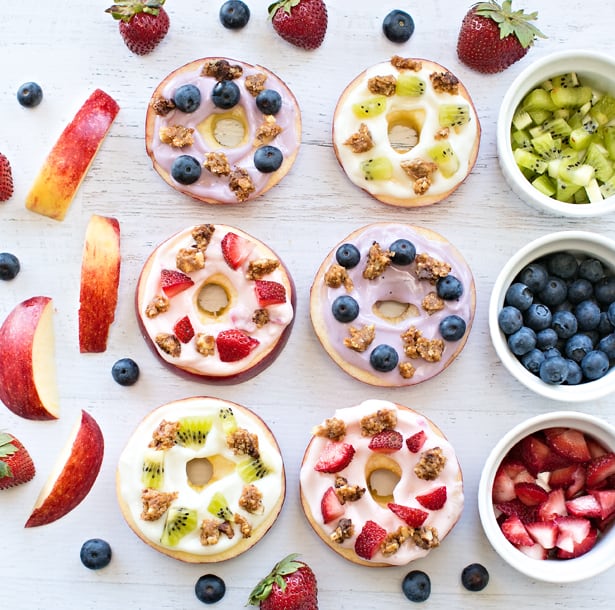 Thank you to Curate Snacks for sponsoring this post.
My kids love Curate Kids Bars and making cute food car snacks (link to prior post) out of them. We've partnered with Curate Snacks again to bring another easy and healthy snack idea for kids. Turn apples into "donuts!"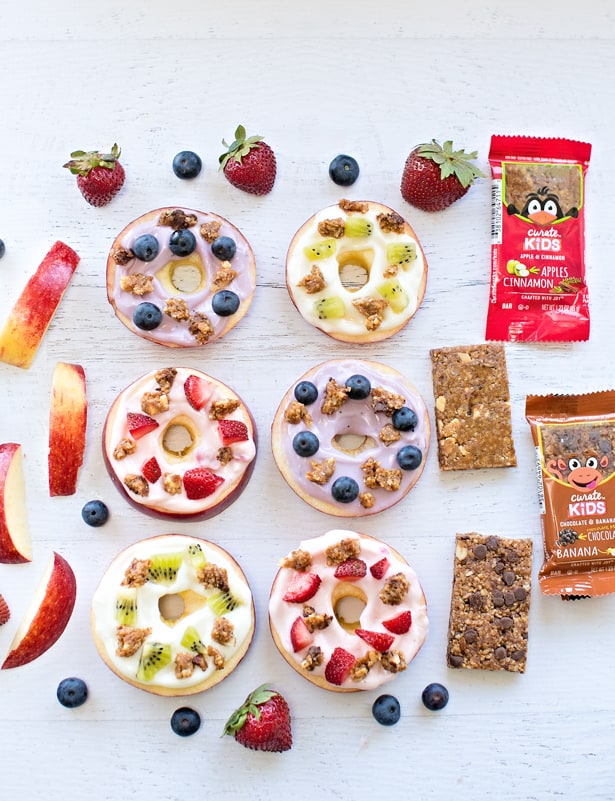 Who doesn't love eating donuts right? My kids could eat them every day and I'm sure yours could too, but obviously no one wants to deal with the sugar crash afterwards.
These easy apple donuts look just like the real thing and get a boost of nutrition from good-food-you ingredients like yogurt and additional fruit along with a hearty sprinkle of Curate Snack Bars with yummy kid-friendly flavors like Apple & Cinnamon, Chocolate & Banana, and Oatmeal & Chocolate Chunk. I love that they're non-GMO and gluten free with just 4 grams of protein, 2 grams of fiber, and less than 10 grams of sugar in each bar.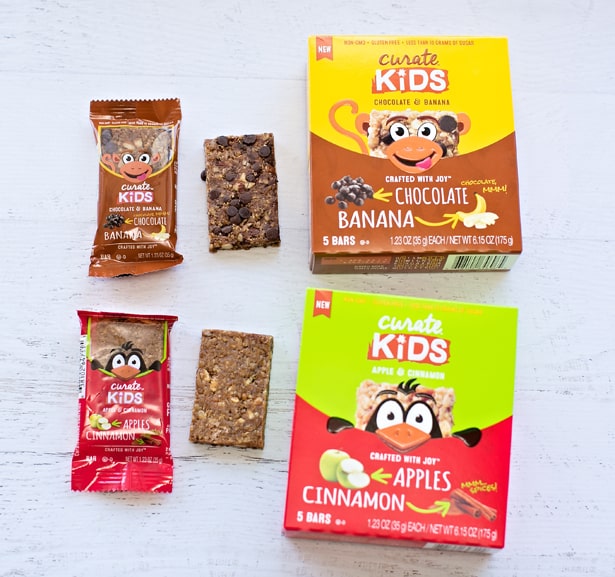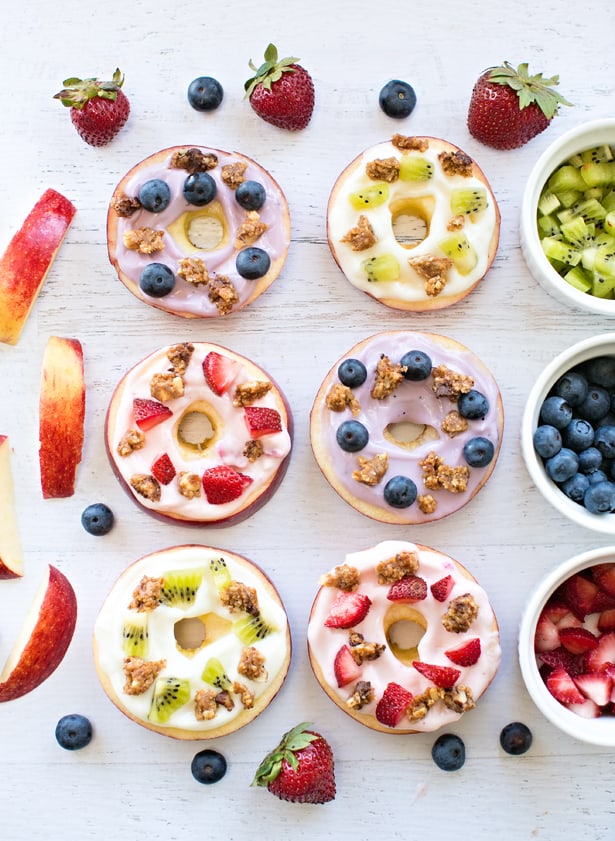 To make these easy apple fruit donuts you'll need:
– Apples
– Knife
– Yogurt (we used various fruit-flavored ones like blueberry and strawberry as well as vanilla)
– Diced fruit (like berries and kiwi fruit)
– Curate Kids Bars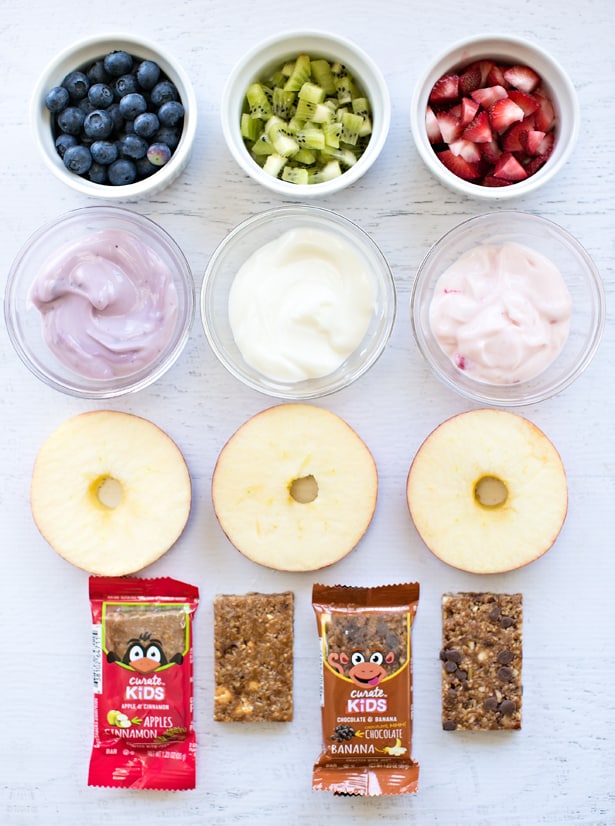 Instructions:
Step 1. Cut your apples in slices, then use a corer or knife to make a circle cut in the center. A round pastry tip works well too.
Step 2. Spread a layer of yogurt as your "frosting."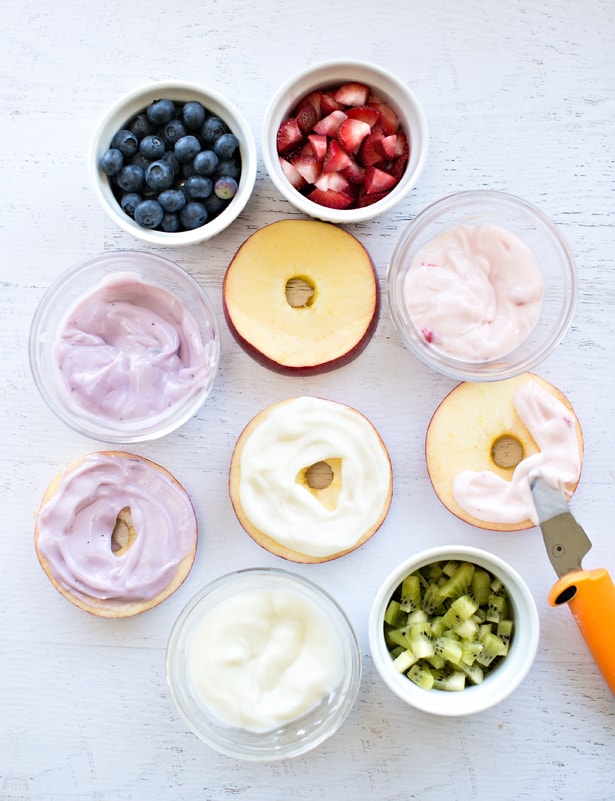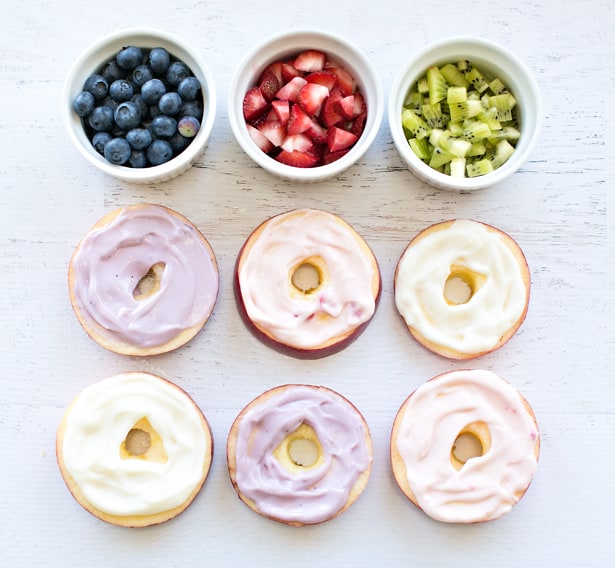 Step 3. Add some fresh diced fruit on top of the yogurt.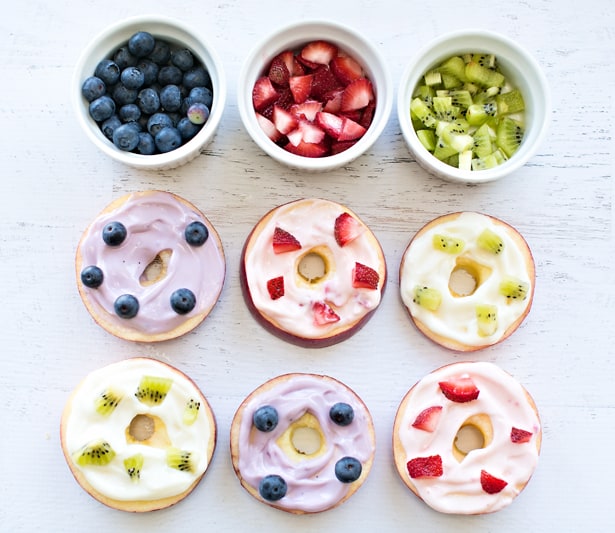 Step 4. Crumble your Curate Kids Bars and sprinkle on top of the yogurt as well.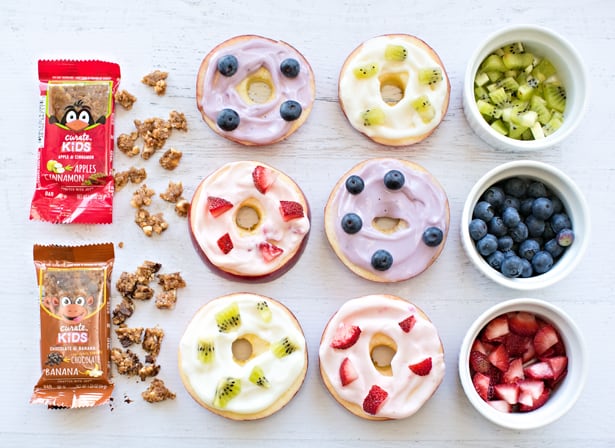 There you have it. A yummy and delicious kid snack that's great for breakfast or when you need a boost of energy as a quick afternoon snack. Wouldn't it be fun to have all the apples, fruit and bars out so kids can make their own apple donuts?
My kids had at least a couple in each sitting and this time I didn't feel guilty about letting them have "donuts!"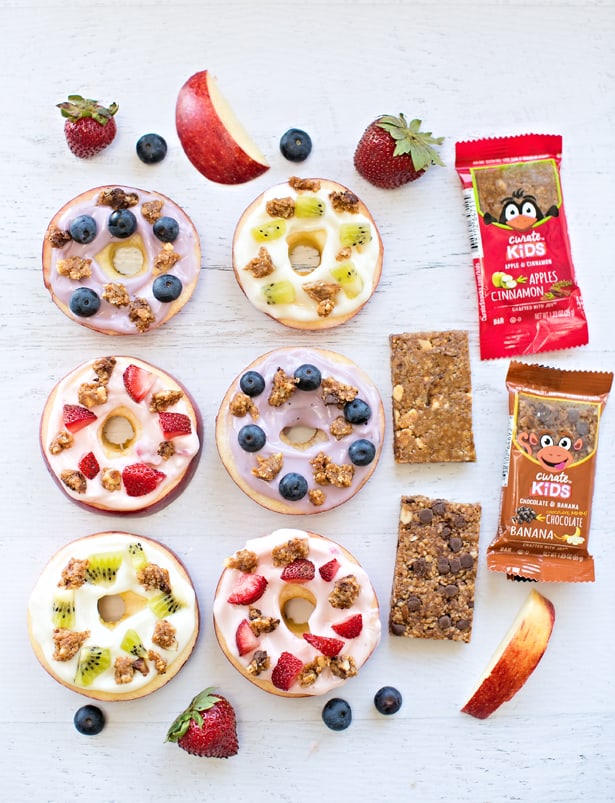 Curate Kids Bars can be found at Target or Amazon.
What are your favorite snacks for kids?