Playhouses have come a long way and now offer up style and modern detailing that fit into any urban dwellings. These contemporary mini abodes not only offer a playful retreat for kids, but are worthy of architectural awards. Mid-century, pods, or prefabs? These kid-sized retreats take into account today's designs and modern manufacturing that result in some pretty jaw-dropping playhouses for kids.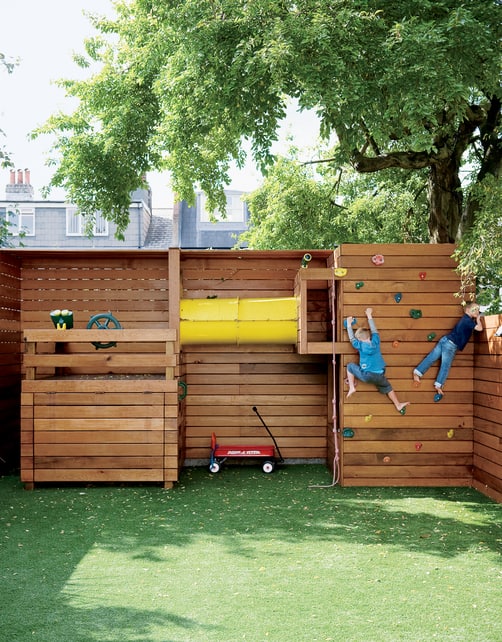 Outdoor Activity Playhouse (via DecoPeques) This outdoor playhouse is just right for the active child and comes complete with its own rock climbing wall.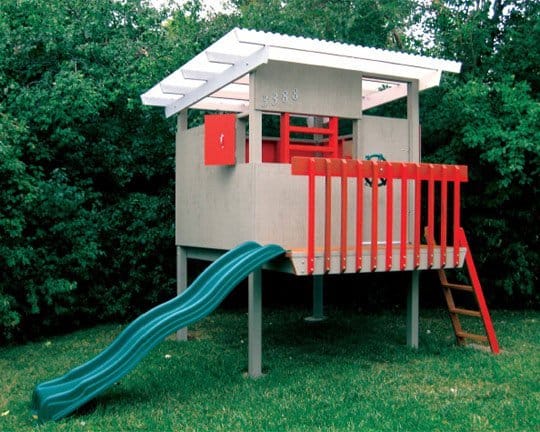 Mid-Century Playhouse (via Apartment Therapy) If mid-century's more your style, you'll appreciate the modern details on this playhouse, which was built entirely by hand!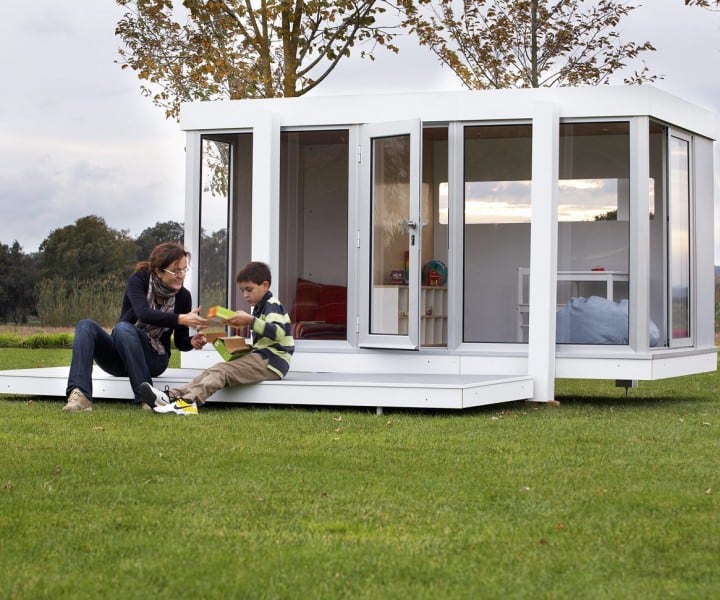 Maxi by Playhouse (via Smart Playhouse) Clean lines, bright and airy describes this modern 20th century house which fully showcases the scenery around it.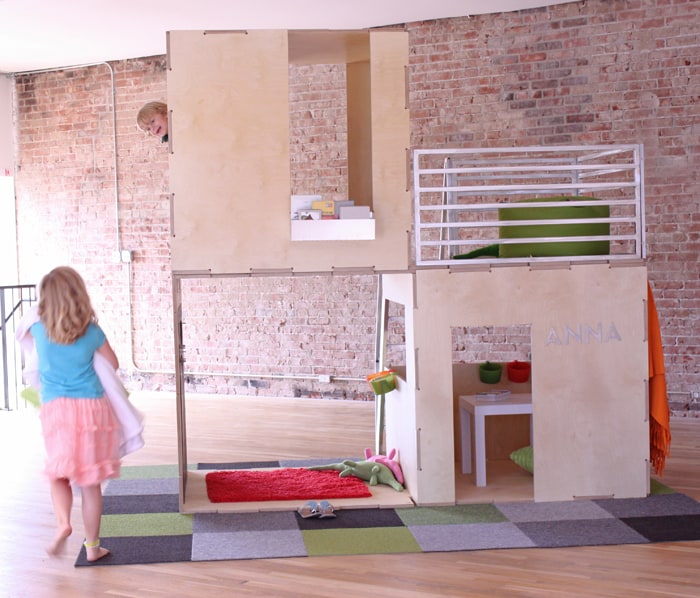 Eco-Friendly Playhouses (via Play Modern) These sustainable, modular playhouses snap together and can be designed to fit your space, indoors or out.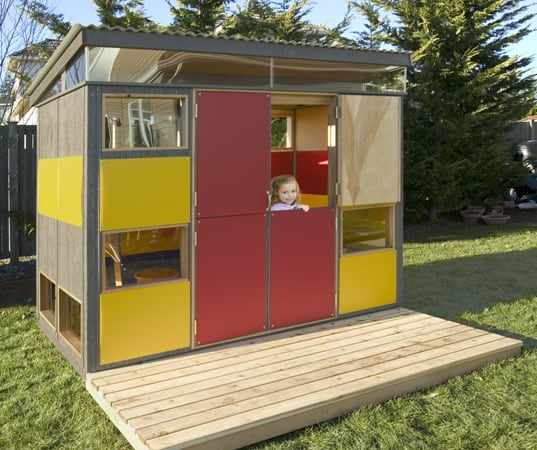 Pre-Fab Playhouses (via Inhabitots) A pre-fab home for your kids from architect Ryan Grey Smith that boasts modern architectural details such as 12 windows, dutch doors and a sloped shed roof.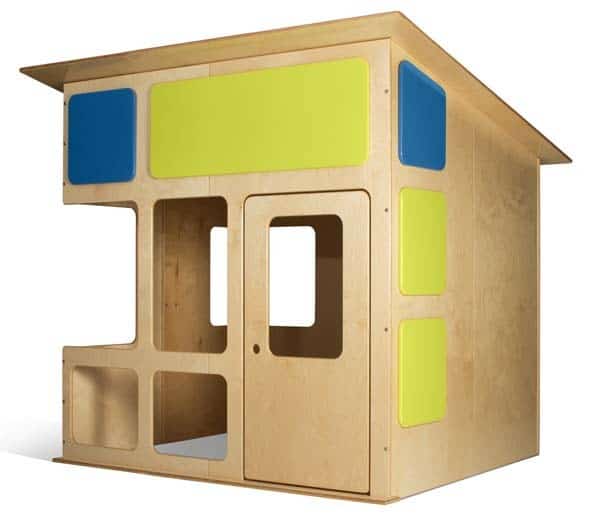 Modular Playhouse (via True Modern) Another contemporary pre-fab design by designer Edgar Blazona, this is an eco-friendly model that uses sustainable birch plywood and non-toxic finishes.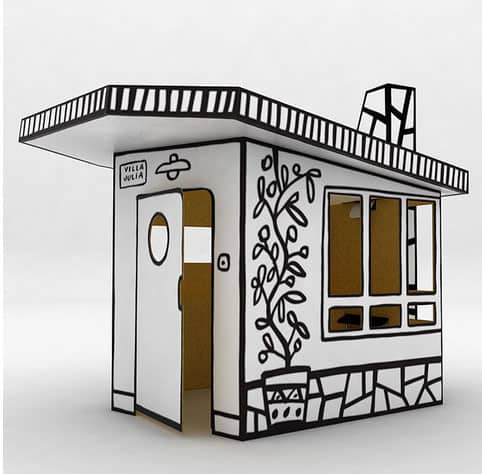 Villa Julia Playhouse by Magis (via Houzz) A modern cardboard home by contemporary designer Magis that children can set up and decorate themselves.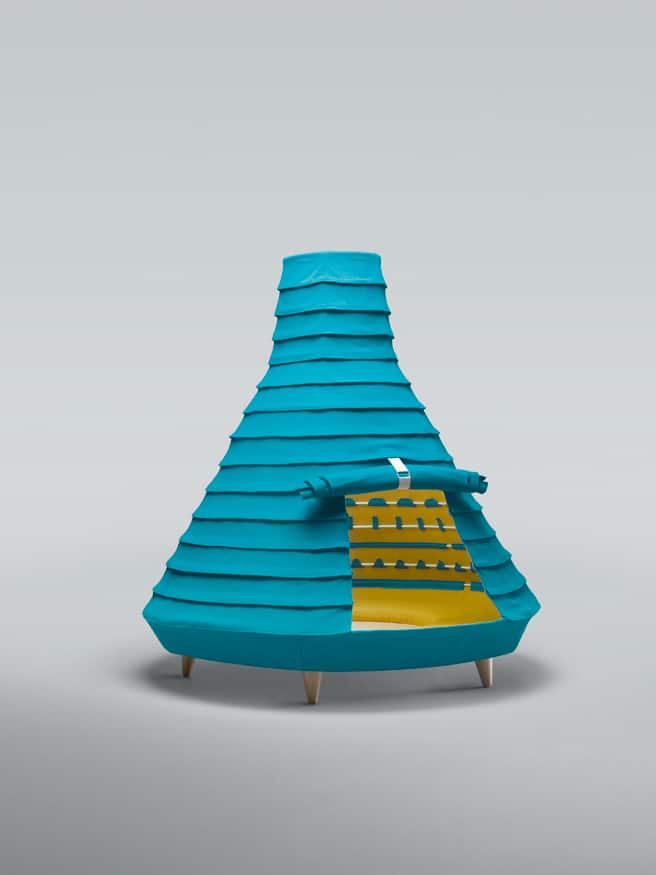 Pod Playhouse (via Handmade Charlotte) Designed by Mermelada Studio, this futuristic pod can be a "rocket, tipi or an igloo" or anything your child imagines.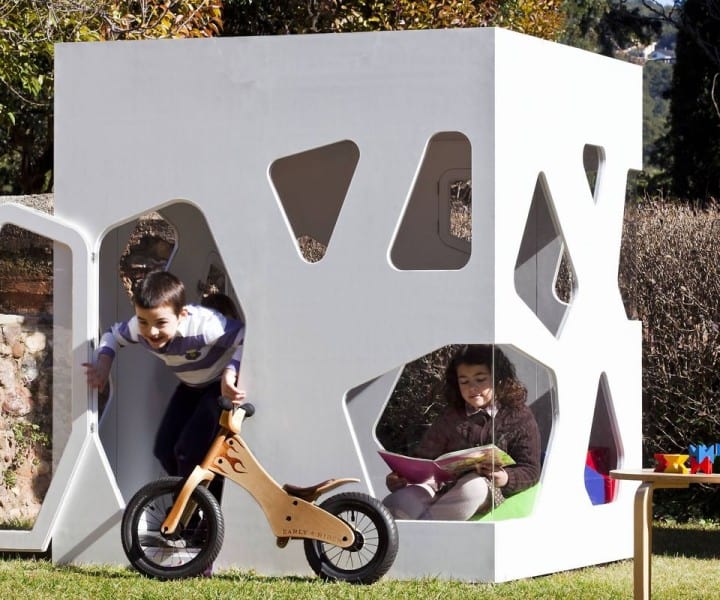 KYOTO Junior Playhouse (via Smart Playhouse) Inspired by Japanese design, this contemporary playhouse offers up tons of fun for kids while standing alone as an interesting piece of architectural art to display in your home.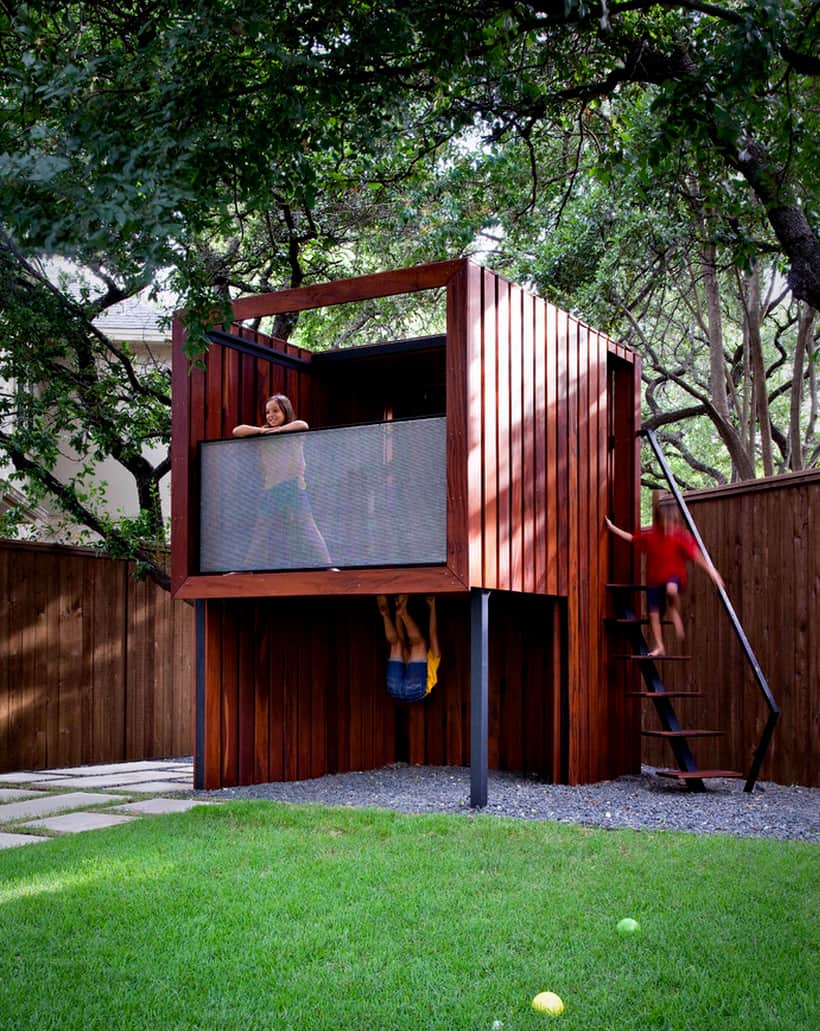 Contemporary Backyard Playhouse (via Houzz) Designed by architects Austin Outdoor Designs, this reminds me of a modern re-invention of the classic tree house, complete with floating stairs and steel frame.
Also see:
12 Amazing Rock Climbing Walls For Kids

15 Inspiring and Cozy Reading Nooks
10 Awesome Hanging Chairs For Kids
8 Bright and Colorful Playrooms

8 Super Cute Toy Bins and Baskets

12 Ways To Add Pops Of Colors To Your Kids' Room

11 Creative Arts and Craft Spaces For Kids

11 Bright and Cheerful Indoor Plant Ideas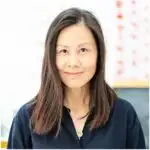 Agnes Hsu is a mom of three and has been inspiring parents and kids to get creative with easy activities and family friendly recipes for over 10 years. She shares her love for creative play and kids food to her 2MM+ followers online. Agnes' commitment to playful learning and kindness has not only raised funds for charity but also earned features in prestigious nationwide publications.