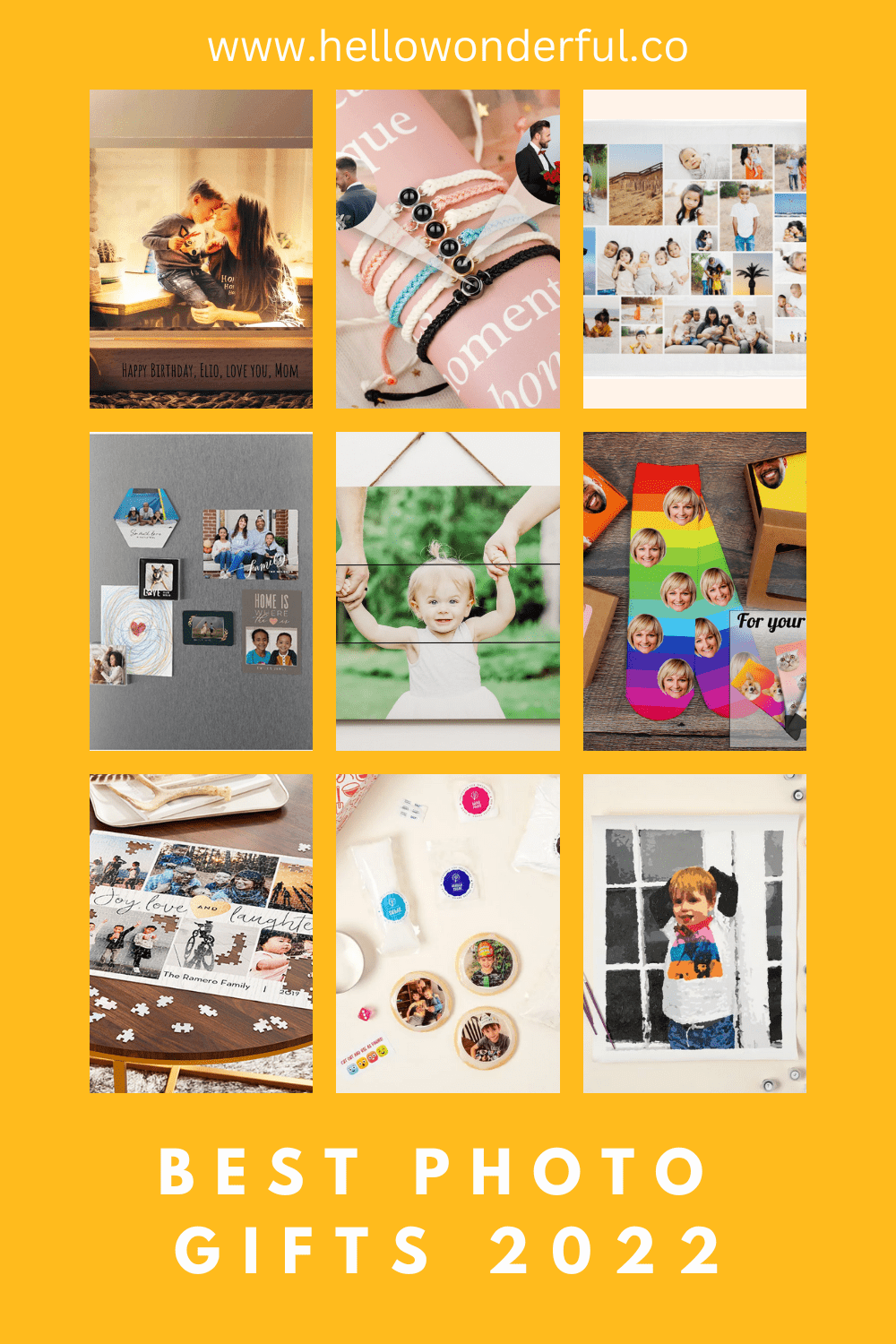 By using this site, you agree to our Terms of Use. This post may contain affiliate links. Read our disclosure policy.
Follow us on Instagram for more fun ideas for kids!
Photo gifts have become hugely popular in recent years, as people love being able to capture memories and moments that will last a lifetime.
Both sentimental and funny, photo gifts can be perfect for anyone, making them ideal for the person you love. They're also perfect for holiday gifting due to their sentimental nature.
Whether you're looking for a special gift for a loved one or you just want to take some photos of your own for posterity, these gifts are sure to please.
You can find photo gifts for everyone on this list, from the nostalgic to the humorous.
So whether you're looking for a unique gift or something that can be used multiple times, here are some of the best photo gifts for 2022.
10 Fabulous Photo Gifts for Loved Ones in 2022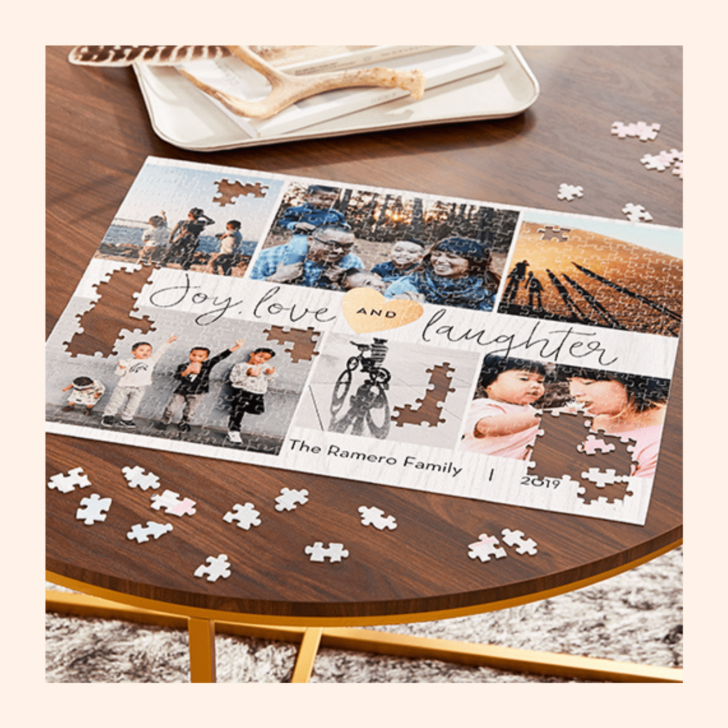 Photo credit: Shutterfly
It's easy to fall in love with photos, and with Shutterfly's collection of photo frames, you can make it a beautiful experience.
From its simple frames to the snowflake overlay, it's got everything you need to add a personal touch to your home.
They offer several great options for prints that are perfect for any occasion! From family photos to pictures of your favorite vacation spots, they have the perfect piece for your living space.
Plus, their Photo Books allow you to preserve those special memories forever!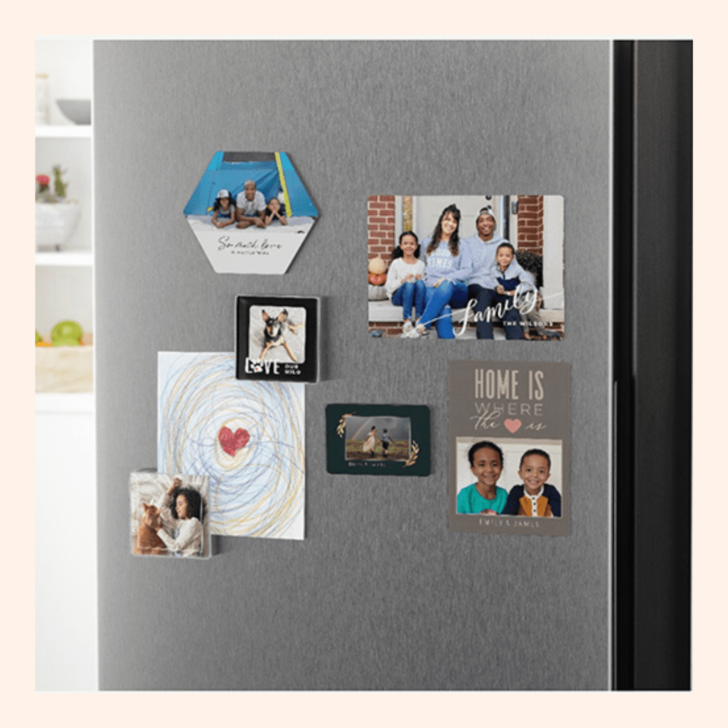 Photo credit: Shutterfly
Made by Shutterfly, these custom frames are a great way to showcase your love for photography or give them as a gift.
A stunning combination of magnets and glass creates a stunning masterpiece!
With a script calendar or classic monogram collage, these photo frames come in various sizes and styles so you can find the perfect fit for your home.
Perfect for anyone who loves capturing memories and moments, Shutterfly's photo frames are sure to please anyone.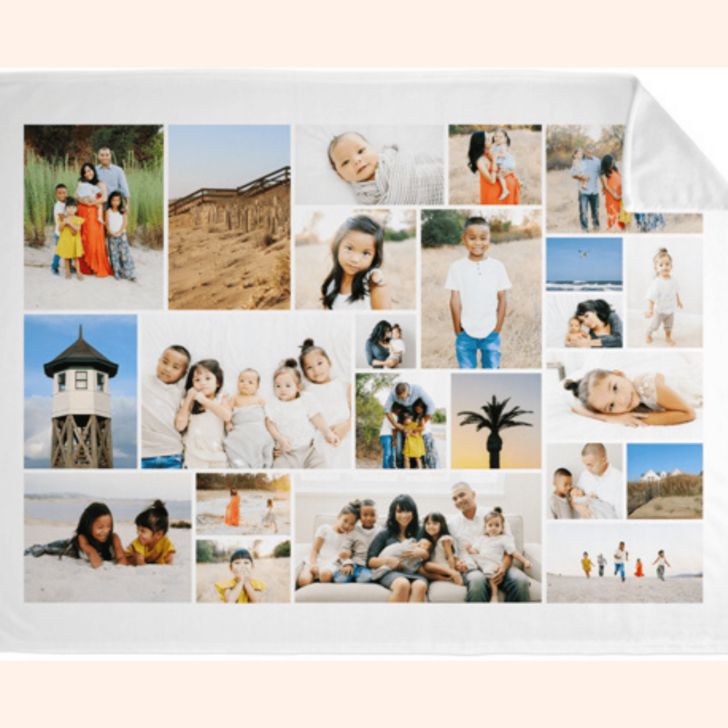 Photo credit: Shutterfly
Home is where the heart is, and a photo blanket adds some love to your living space! Wrapping yourself or someone special in a customized cozy fleece can be a great gift option for anyone.
Personalize with your favorite photos, names, quotes, etc., and use it over your favorite chair or on the couch.
It's also available in different sizes so you can pick one that suits you best. With hundreds of designs to choose from, you won't regret buying this beautiful piece of art!
Plus, you can be sure it'll keep your loved ones close by during those chilly winter nights!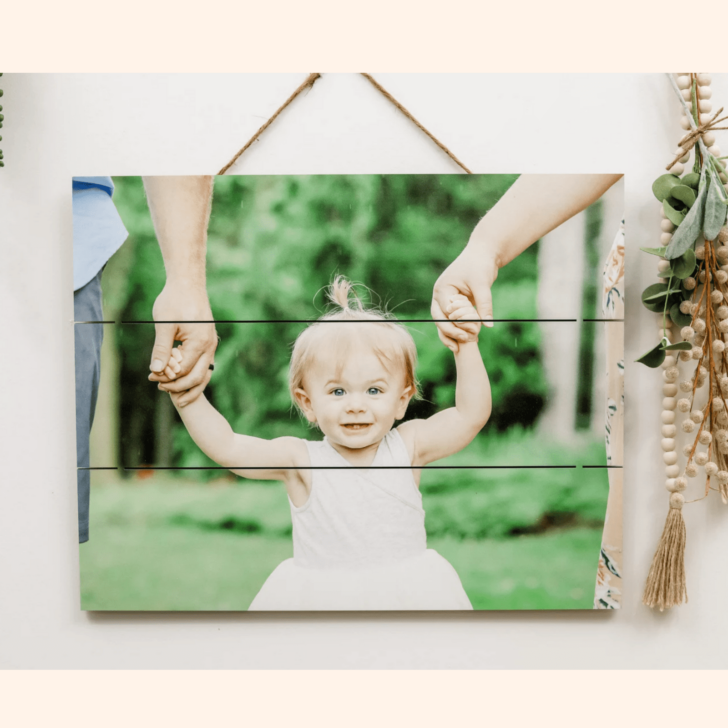 Photo credit: Etsy
How does one say "I love you" in a way that never gets old? When it's on a custom photo pallet, that's exactly what you're saying.
With each photo being printed onto wood, the longevity of your memories is ensured.
And the best part is that they are available in different shapes and sizes so there's something for every occasion.
No matter if you want to gift your parents with something special, plan an anniversary gift, or celebrate your wedding anniversary with them, their custom photo signs make the perfect gifts!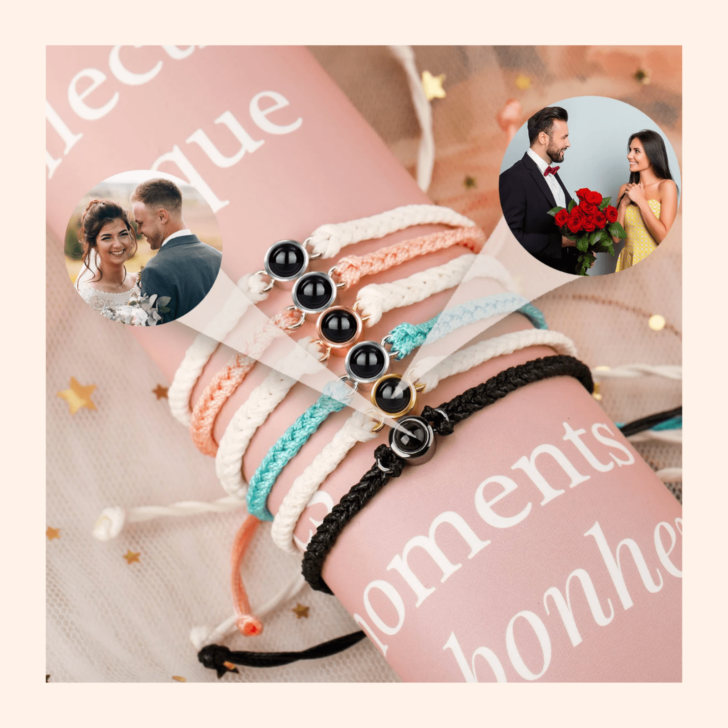 Photo credit: Etsy
When you say anything in life is special, it's time to get in fashion with photo bracelets.
A perfect way to keep yourself engrossed while wearing your loved ones' photos on your wrist, these bracelets come in various designs and sizes and are made by skilled artisans.
Choose one that complements your style and allows you to personalize the bracelet with images of the things you cherish most to keep with you at all times and in all places.
The bracelet will remind you of them, and make a statement about who you are as a person!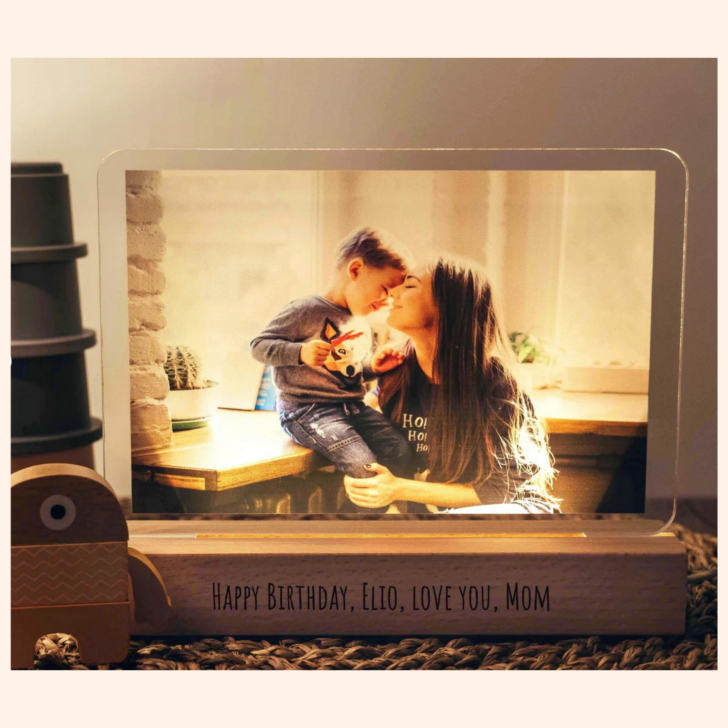 Photo credit: Etsy
This is a perfect gift for your loved ones because it was made with love and care.
Give them a piece of you with this personalized photo lamp that will last for years! Classic yet sophisticated, it's the perfect addition to any home.
With an elegant design and soft LED lights that fill empty spaces, your guests will be lost in nostalgia as they relax in the living room or bedroom.
Add a touch of elegance to your own home and make memories last forever!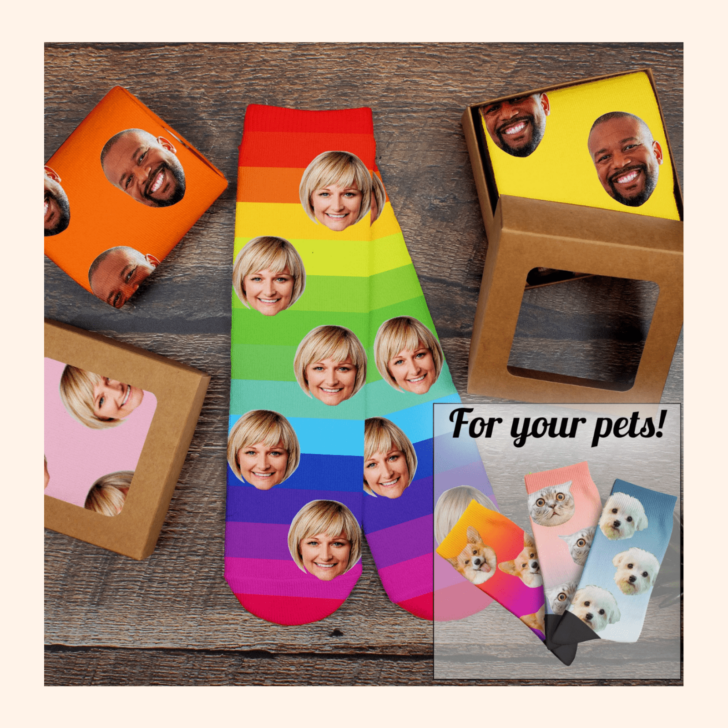 Photo credit: Etsy
These socks have been designed from high-quality Polyester and Spandex, giving you maximum comfort while wearing them.
With 90% Polyester and 10% Spandex, they stretch well and form to the shape of your foot.
They are embroidered with a fun design, making them look unique and stylish at the same time. Give these socks as a gift for someone who loves fashion or as an addition to their collection!
It's a great way to show your unique personality and make a lasting impression.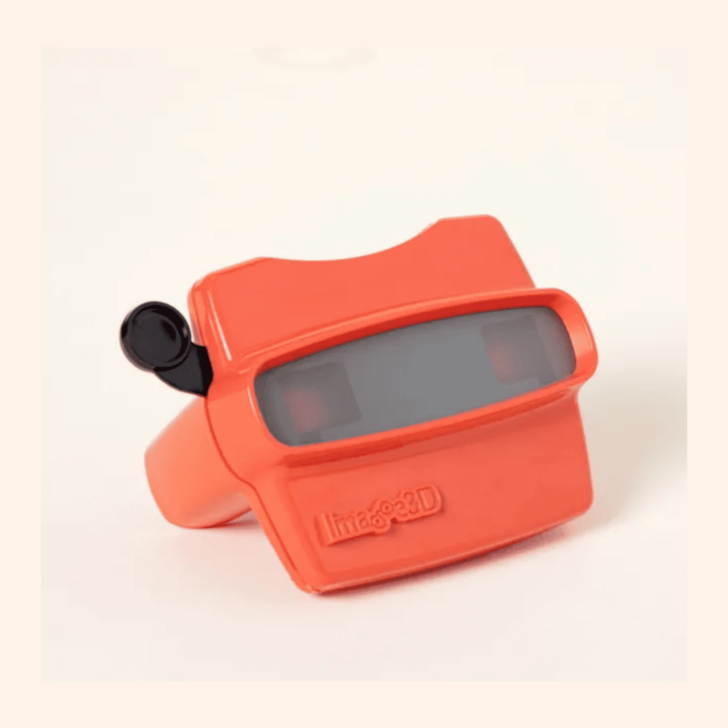 Photo credit: Uncommon Goods
If you're a sucker for childhood nostalgia, this one's a sure-shot winner. Reel Viewfinder is the ultimate gadget that brings back all those memorable moments in your life.
With this toy, you can recreate those old family photographs and videos on your very own reel.
Making snapshots of your favorite memories and adding them to the reel using the redemption code provided with your viewer is simple to do.
No more missing out on that special moment! Plus, it's a great gift for someone who loves to capture memories.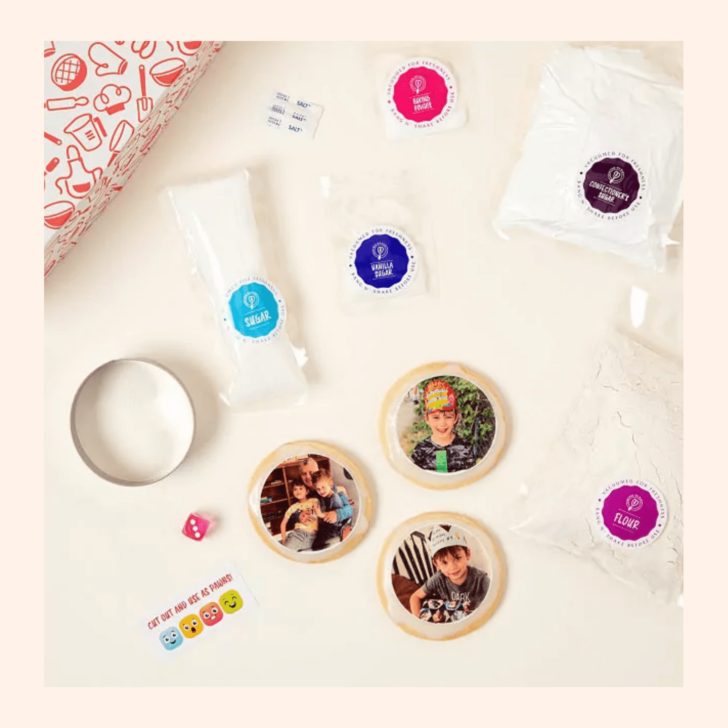 Photo credit: Uncommon Goods
The cookie kit includes 12 cookies in addition to all the dry ingredients needed to make a new batch of cookies.

For your child's next birthday or your dog's adorable mug for their Gotcha Day party, decorate these delectable desserts with their smiling face.

It might also be a picture of a person who makes you appreciate how wonderful life can be.
This New York-made cookie kit is ideal for giving to someone special because it enables them to create something original and sentimental using their favorite images.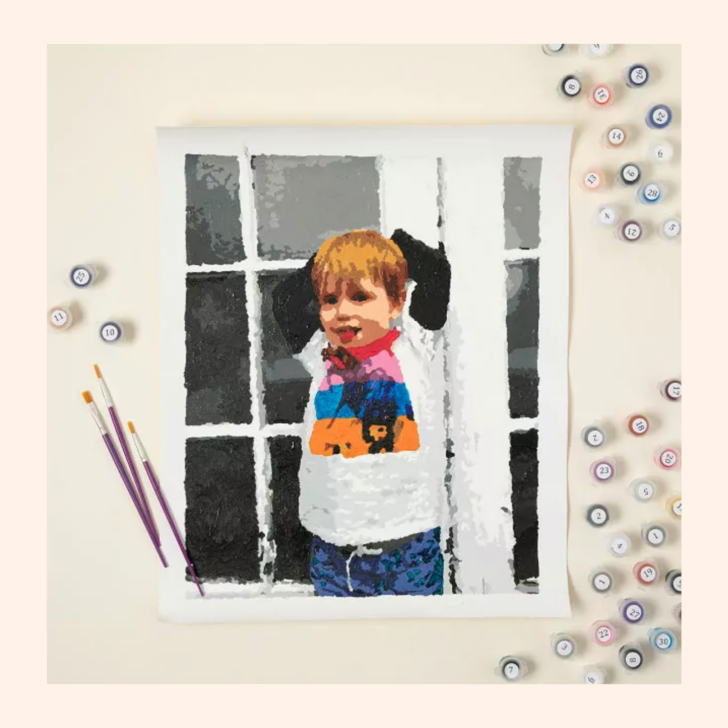 Your vacation view, family snapshot, or pet portrait can be transformed into an original work of art by Patrick & Peter with their kit.
The creative team has developed a mathematical process for accurately reproducing a paint-by-number outline from a photo that even amateur painters can use.

Three brushes, more than 30 acrylic paints, and a professional-grade white linen canvas with the numbered image are all included in their set.
Takeaway
Photos are special and can be used to keep loved ones close by, share cherished memories with friends, or commemorate special occasions.
No matter what the purpose, a custom photo gift is sure to delight anyone who receives it! You can find a variety of gifts that include custom photo collages, and more.
Whether you're looking for a unique gift for someone special or just want to add some fun and laughter to your life, these options are sure to please.