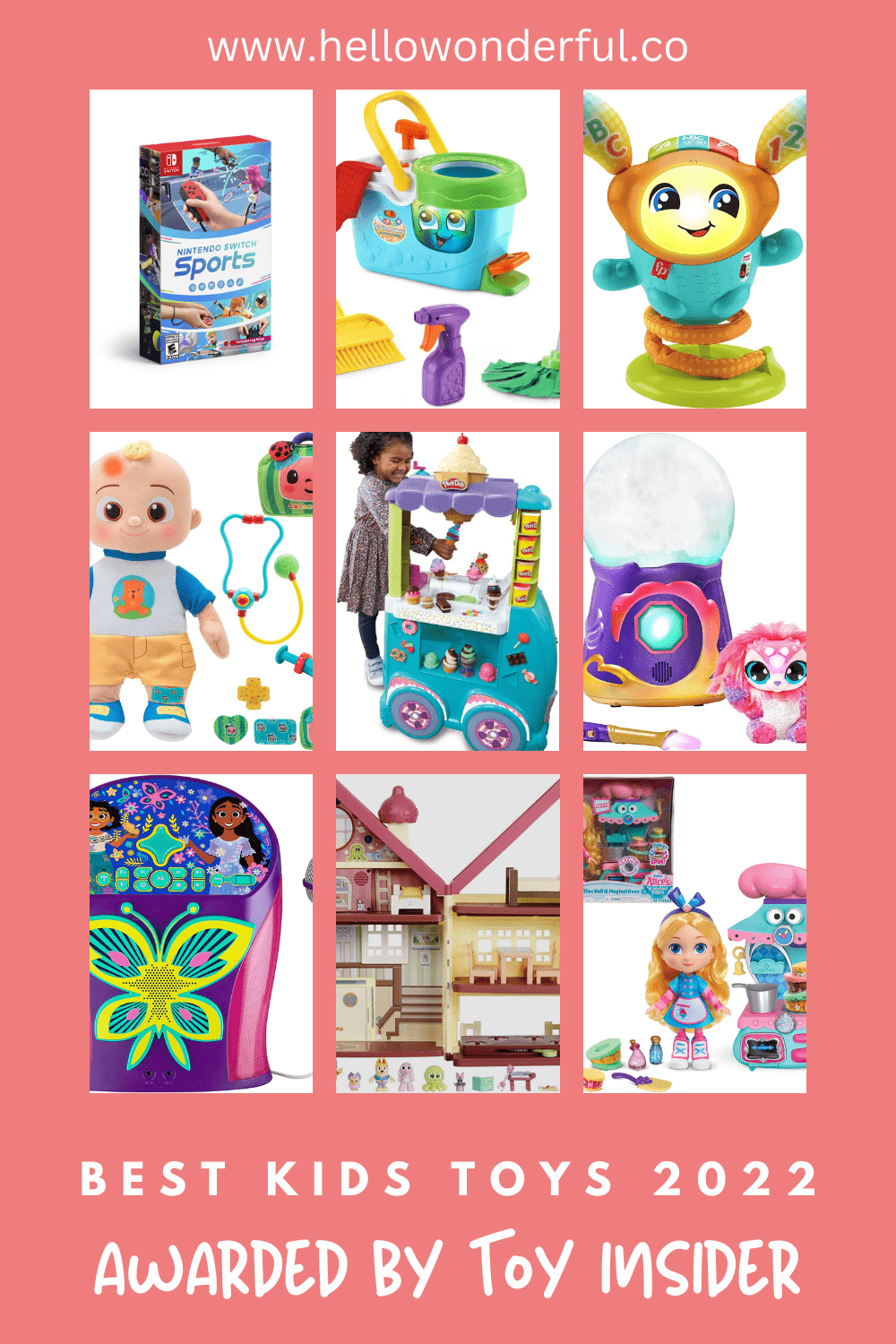 By using this site, you agree to our Terms of Use. This post may contain affiliate links. Read our disclosure policy.
Follow us on Instagram for more fun ideas for kids!
Many parents are looking for the best Christmas and holiday gift for their kids this year, and if you're like most of them, you're trying to figure out what's popular and what will be a hit.
That's why we've put together a list of the best Christmas and holiday toys based on what Toy Insider readers have to say.
Kids will love playing with these toys this season, and they'll have plenty of fun imagining what adventures the characters from the toy will get into next.
If you're looking for the perfect gift for your child, check out this list!
From exciting new rides to top-rated dolls, there's something for everyone on this list! So dive in and start picking the perfect gift for your little one!
Toy Insider – The Company that Tests Toys
Although they receive free samples from manufacturers, Toy Insider is an editorial website that publishes its own opinions.
Manufacturers are also allowed to contribute to Toy Insider, which is clearly labeled as sponsored material.
Many of the product reviews on Toy Insider are positive, but there have been a few negative reviews too.
The website also has an extensive community forum where toy reviewers and consumers can share their opinions and experiences with products.
Unlike other review websites, The Toy Insider does post detailed product specifications and photographs to back up their product reviews. Let's take a look at toys based on Toy Insider!
2022 Toy Insider Guide – 15 Picks To Buy This Holiday Season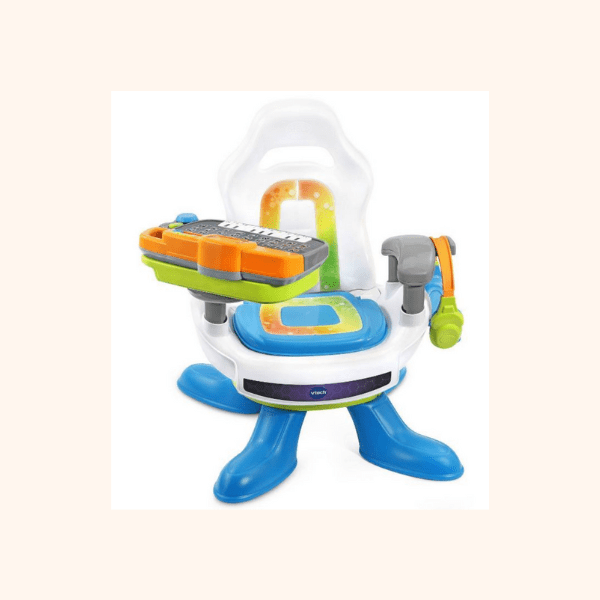 Photo Credit: Via Target
Settle down and play! Your little one will feel like a pro in no time when they slip into this Level Up Gaming Chair with no Wi-Fi and no worries.
The interactive game tablet teaches letters, numbers, animals, music and more while providing gaming sound effects for an immersive experience.
Let your child's imagination run wild as he or she navigates the world in search of adventure on the quest for glory.
Kids will love the comfort and style of this gaming chair, and you'll be able to rest easy knowing that it's a safe and fun option.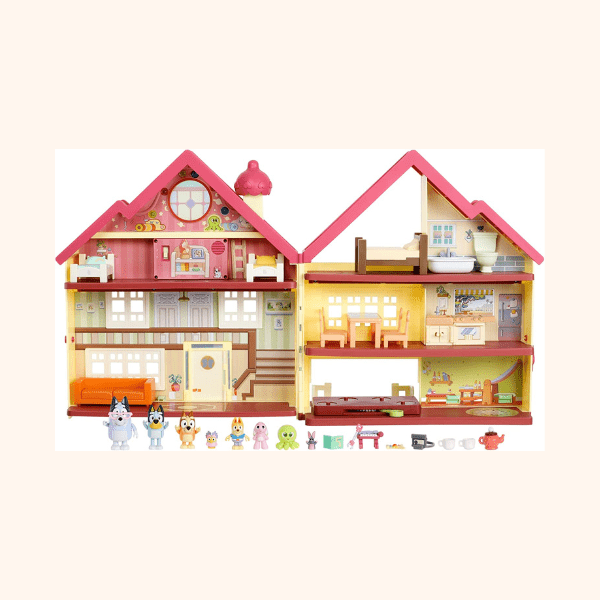 Photo Credit: Via Amazon
We all know Bluey is a toy-loving little guy who can't get enough of his toys. So, when he comes across the biggest toy box in the world, it's obvious that he's going to cause a fuss!
The Bluey Home is the Ultimate Lights & Sounds Playhouse & Toybox and will let your little one relive some of their favorite memories from the hit TV show along with friends.
You can press the Octopus to activate lights and over 50 sounds and phrases in this big house.
This includes 2.5″ and 3″ Figures of Bingo and Bluey, plus Chattermax and Nana Figures! There is even a moving Dance Floor for more fun!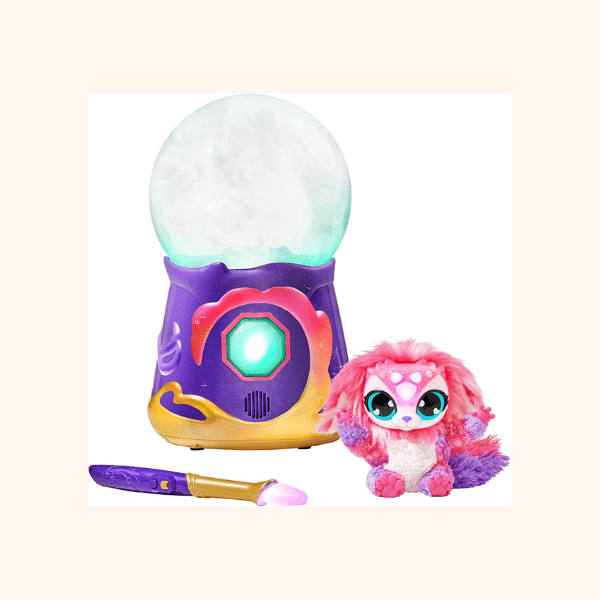 Photo Credit: Via Amazon
This fun and unique toy will "enchant" your children!
With each step of the creation spell, "real magic" happens: they see mist from their wand, hear a voice from their Mixie, and teach it how to tell fortunes.
They will be amazed as their Mixie magically appears through the mist! They'll have a whole universe of magical powers at their fingertips from then on.
Summoning spells is just one of them! Get this fantastic product today and take your child on a magical journey!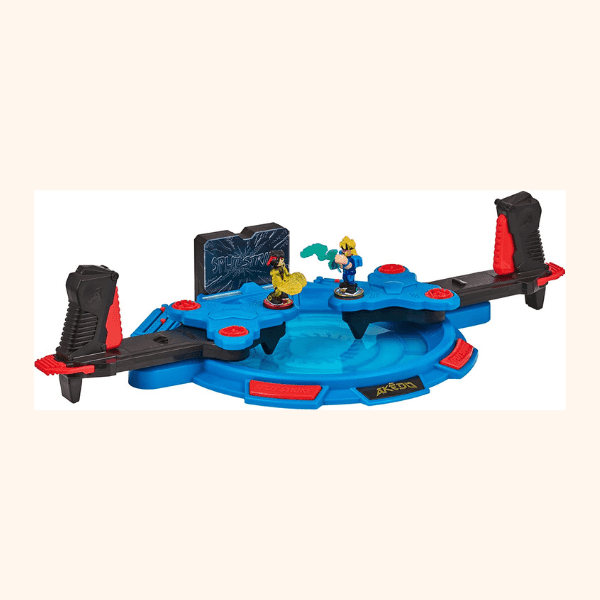 Photo Credit: Via Amazon
When you enter Legends of Akedo Powerstorm Triple Strike Tag, you are entering the ultimate arcade arena where real battles take place!
With its special triple tag controllers, your kid can switch between their warriors without missing a beat; tag in and out of the fight to confuse their opponent and win by knockout!
Over 40 battle sounds boom while watching how the scoreboard lights up as they hit a split strike!
This exciting playset comes with two warriors that are exclusive to it. Get your hands on this today and watch your kids have a blast!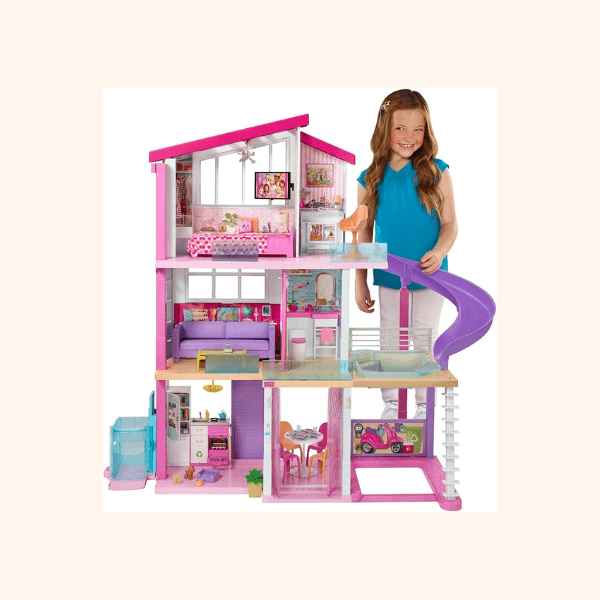 Photo Credit: Via Amazon
Just like Barbie and her family, one thing that is surely an inspiration for all kids is a dream house. Now it's a real-life experience at the Barbie Dreamhouse Dollhouse.
Let your little ones set up a home with all the amenities they need, thanks to this impressive dollhouse replica!
This sweet three-story model has 8 rooms, including an elevator and pool with slide.
It also features 3 stories that will keep your child engaged for hours, as he or she plays out their favorite pretend scenarios in front of this amazing house.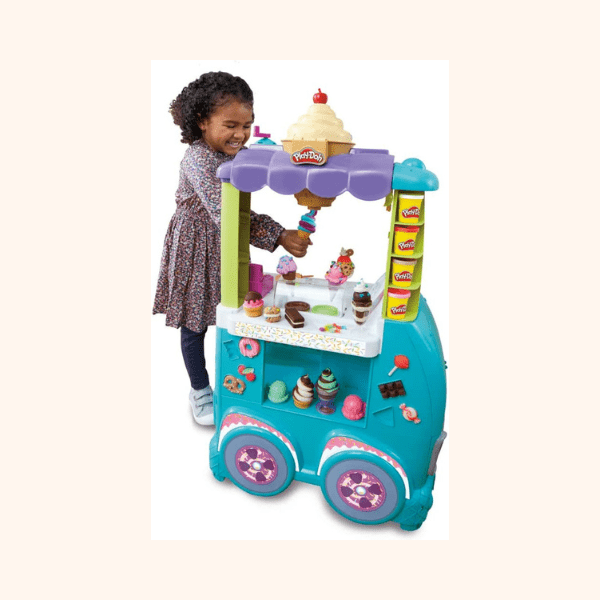 Photo Credit: Via Amazon
Play-Doh has a great imagination and can be creative. That's why they created the perfect ice cream truck toy set for kids!
They can pretend to run their own ice cream store, decorate it with colorful sprinkles, and make treats with this soft serve maker.
Plus, they'll love the sounds of ringing bells on this jingling ice cream machine or "ch-ching!" at the register.
This Play-Doh kitchen is a fun way for your little one to let their imagination run wild and express themselves in a safe environment.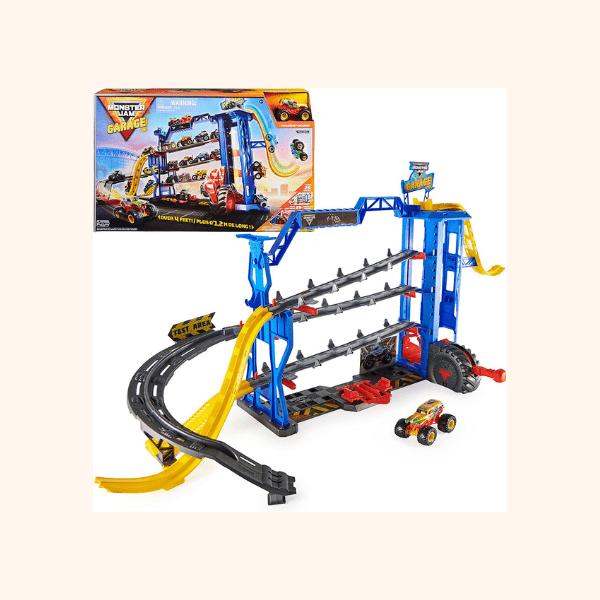 Photo Credit: Via Amazon
With the Monster Jam Garage Playset, you can turn your garage into a monster trucking haven!
This massive playset has 4 feet of space, giving the kids plenty of room and the chance to perform epic stunts and maneuvers.
Plus, it includes a kid-powered elevator with lights and sounds, so now they can take their Monster Jam experience to the next level.
So load up your trucks on the platforms and store over 25 monster trucks in its storage compartments! Build up an awesome collection with this Monster Jam playset!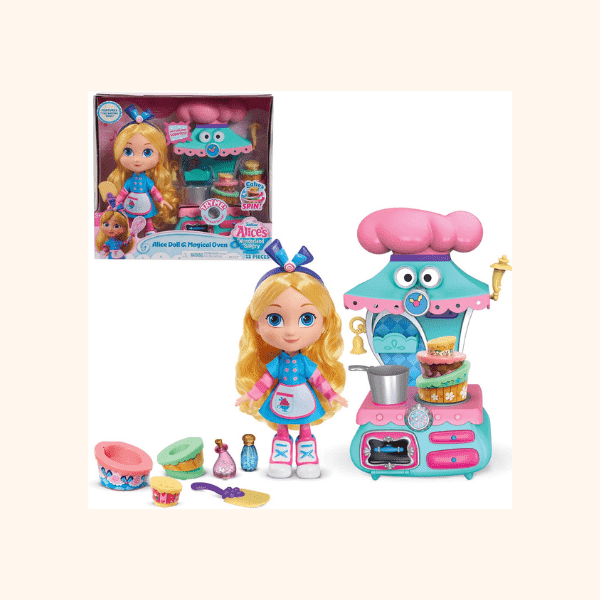 Photo Credit: Via Amazon
In Alice's Wonderland, a brand new bakery is opening, and you're invited because we've got a cake for everyone!
With the Disney Junior Alice's Wonderland Bakery baking set, kids can whip up artistic recipes and lots of fun while learning meaningful role-play and storytelling.
Kids will learn useful creative skills while stacking pretend cakes for friends and family.
They can also interact with lights and sound effects from the Magical Oven to role-play new adventures for Alice. The oven comes with phrases and sound effects from the show too!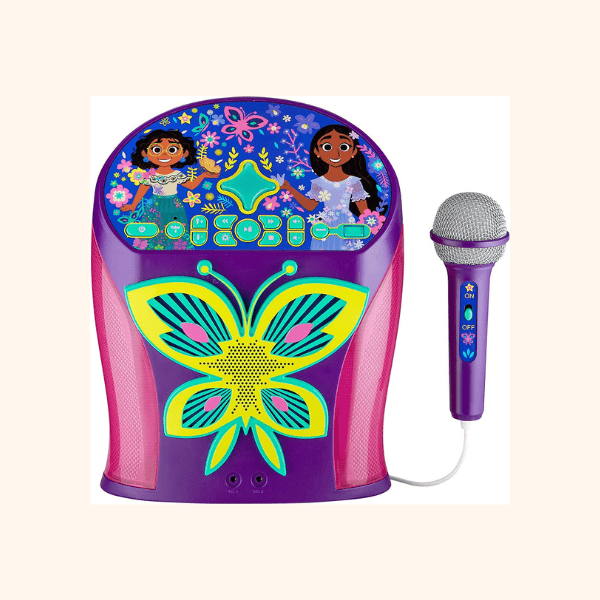 Photo Credit: Via Amazon
Enjoy karaoke night after night with the power of this Disney Encanto Bluetooth Boombox! With a built-in speaker and fantastic sound output, your child will be sure to get the party started.
Connect to popular streaming services through the EZ Link Setup app, or pair devices via Bluetooth to insert your children's personal favorites.
Add some fun to the party with traditional songs or try out some new tunes with this machine that has it all.
Perfect for any occasion, this Karaoke Machine is sure to get everyone involved, and maybe even help your kid or friends find their singing talent!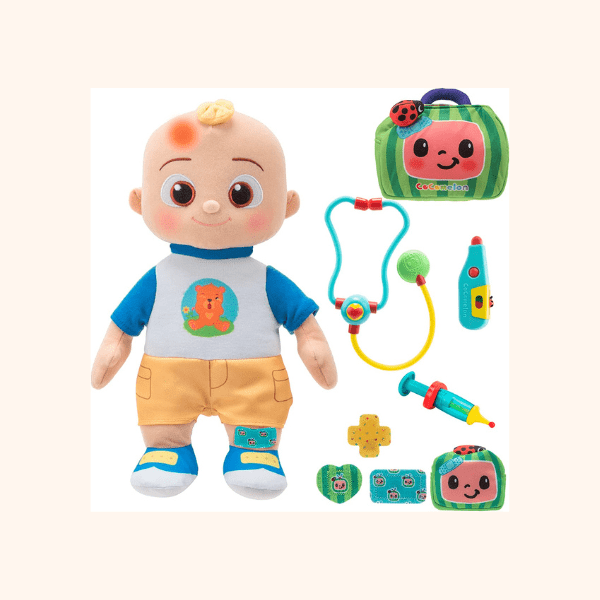 Photo Credit: Via Amazon
We all know how hard it is to say bye-bye to boo-boos, but now with the help of the CoComelon JJ, you can teach your little ones how to do that easily at home.
This electronic toy will keep them entertained until they forget about their pain, with lights and sounds, a bandage case, a check-up bag, and a thermometer.
Parenting has never been easier. You'll be able to say goodbye to boo-boos in no time with CoComelon Boo Boo JJ! This toy will help your child's tears dry just in time for them to have fun!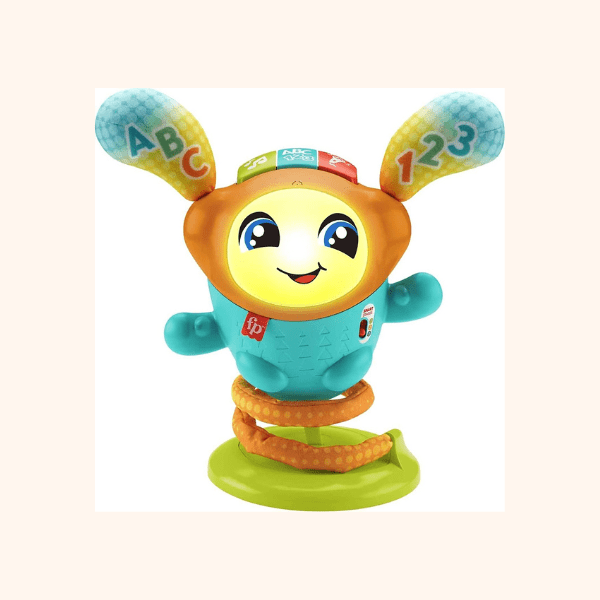 Photo Credit: Via Amazon
Babies and toddlers are a bundle of curiosity, joy, and wonder. With this soft robotic toy by Baby and Toddler Learning Toy, your child can explore the world with ease.
It is packed with music, sounds, and phrases to teach them in a fun and engaging way
On top of that, it has three smart stages that help promote learning in an efficient manner. The springy bottom helps motorized bouncing action as babies play with it!
You can even record and playback different songs or sounds on the mic button!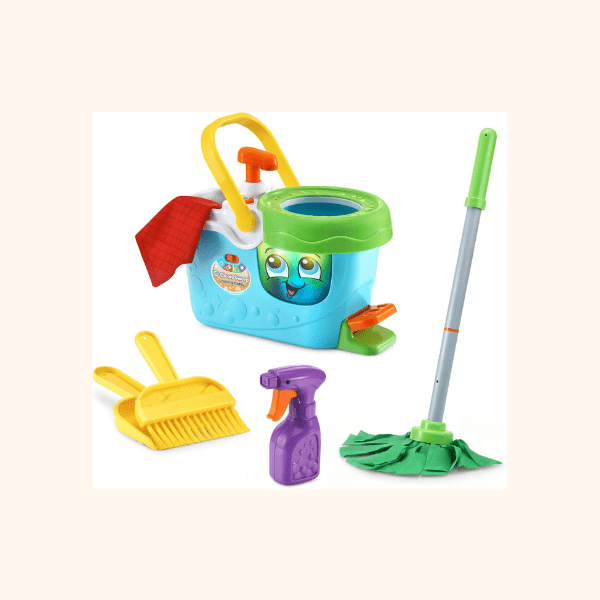 Photo Credit: Via Amazon
Made by kids for kids, this toy is all about making cleaning fun! The bucket spins and makes squishy sounds when kids press the foot pedal.
It has a pretend soap pump that plays squirting sounds while counting along from one to ten.
Kids will learn words for colors and more while playing clean up with the spray bottle, cleaning cloth, interactive bucket, mop and broom.
Don't worry if they are tired of playing with toys; it's safe to say that they'll be tired of playing with anyone else's after trying this one out!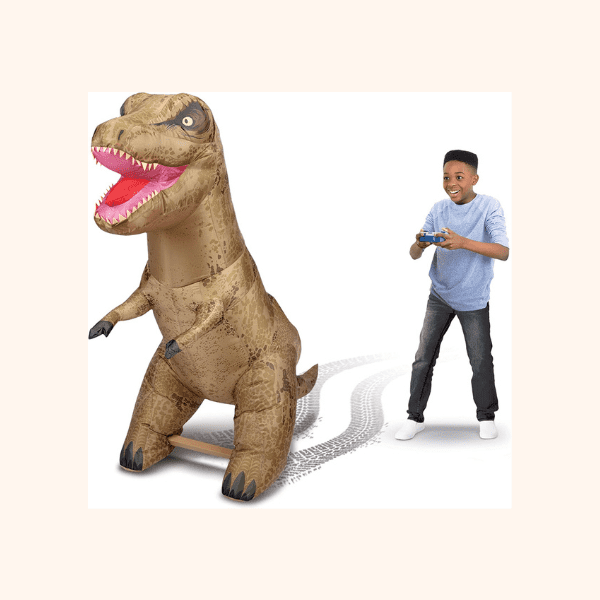 Photo Credit: Via Amazon
Control and drive this Jurassic World R/C dinosaur with the 2.4 GHz dual joystick controller.
Full function controls are included for ultimate driving, turns, and spins! Contains multiple Jurassic World Dominion T-Rex sound effects, including the signature stomping and roaring!
Using the R/C T-preprogrammed Rex's attack mode, thrash, stomp, and spin for uncontrollable fun. Allow your children to terrorize the entire neighborhood by playing as a real dinosaur!
Your kids will love this realistic Jurassic World T-Rex for hours of solo or multiplayer fun!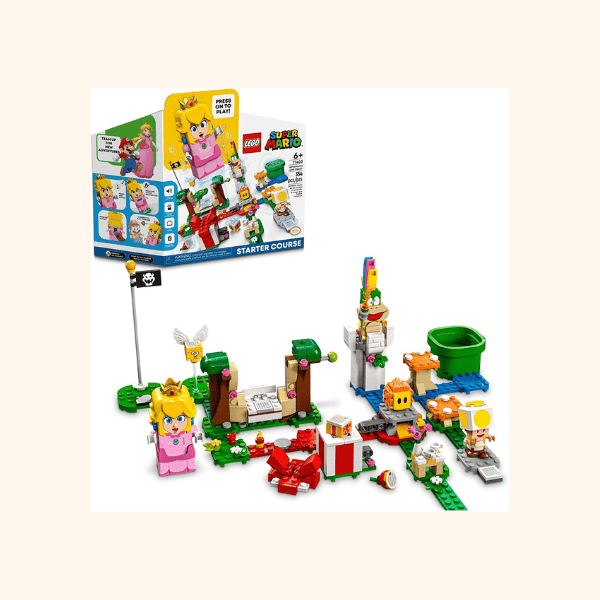 Photo Credit: Via Amazon
You can't deny that the Super Mario Franchise is one of the most popular in gaming today.
With 30 years of history, it's easy to see why! That's why when we heard about a Starter Course featuring LEGO Peach, we knew this was a way for budding fans of the franchise to get into it.
With its interactive features and digital coin-collecting play, this toy sets up an adventure that can't be missed.
It's an exciting new way for young fans to experience the world of Mario and his friends for themselves in a very fun way!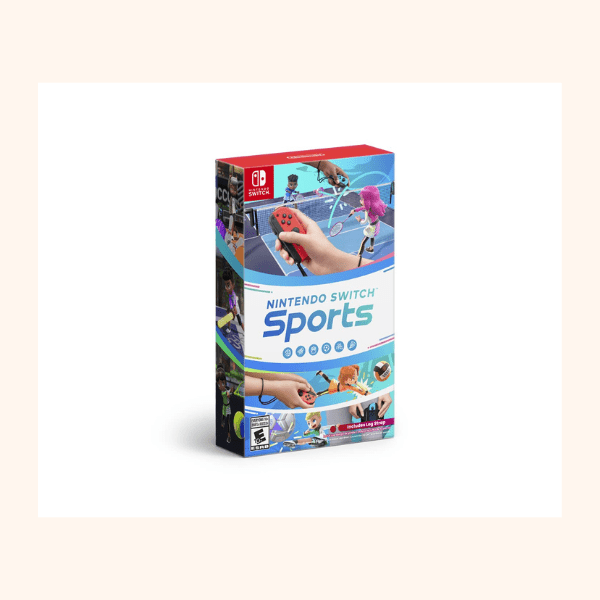 Photo Credit: Via Amazon
The Nintendo Switch is here to enhance your child's life and encourage them to be more active by giving them access to 6 thrilling sports.
Now they can win at soccer, volleyball, bowling, tennis, badminton, and chambara by kicking, punching, and bowling (swordplay)
Motion-based controls will get them moving and assist in converting their physical movements into in-game movements. Kick the ball in a soccer shootout by using the Leg Strap accessory.
They can also participate online and compete against arbitrary opponents to win in-game prizes like clothing, equipment, and more!
Takeaway
If you have children who are fans of video games and other forms of entertainment, these toys are a must; no two playsets are the same.
Kids will spend hours playing with their toys, and parents will be able to relax knowing that they are bringing their children's hobbies into both digital and real-world realms for a healthy balance.
Each of these toys offers a unique experience that can offer children quality playtime!