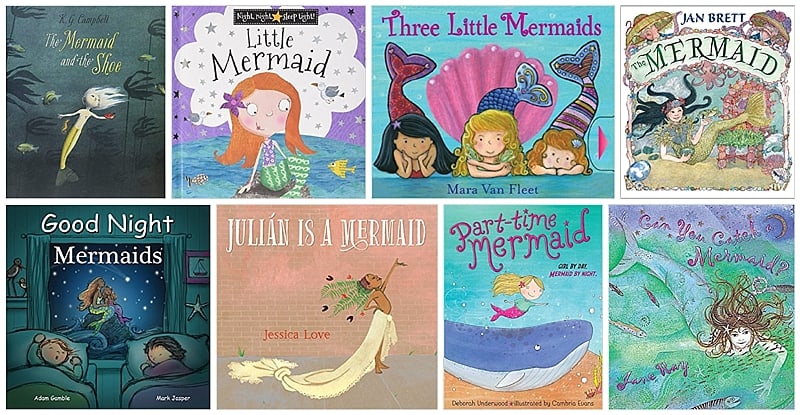 My kids love mermaids! These underwater sea creatures give them ways to imagine and engage in creative play. Reading about mermaids is so much fun with these 10 children's books featuring mermaids.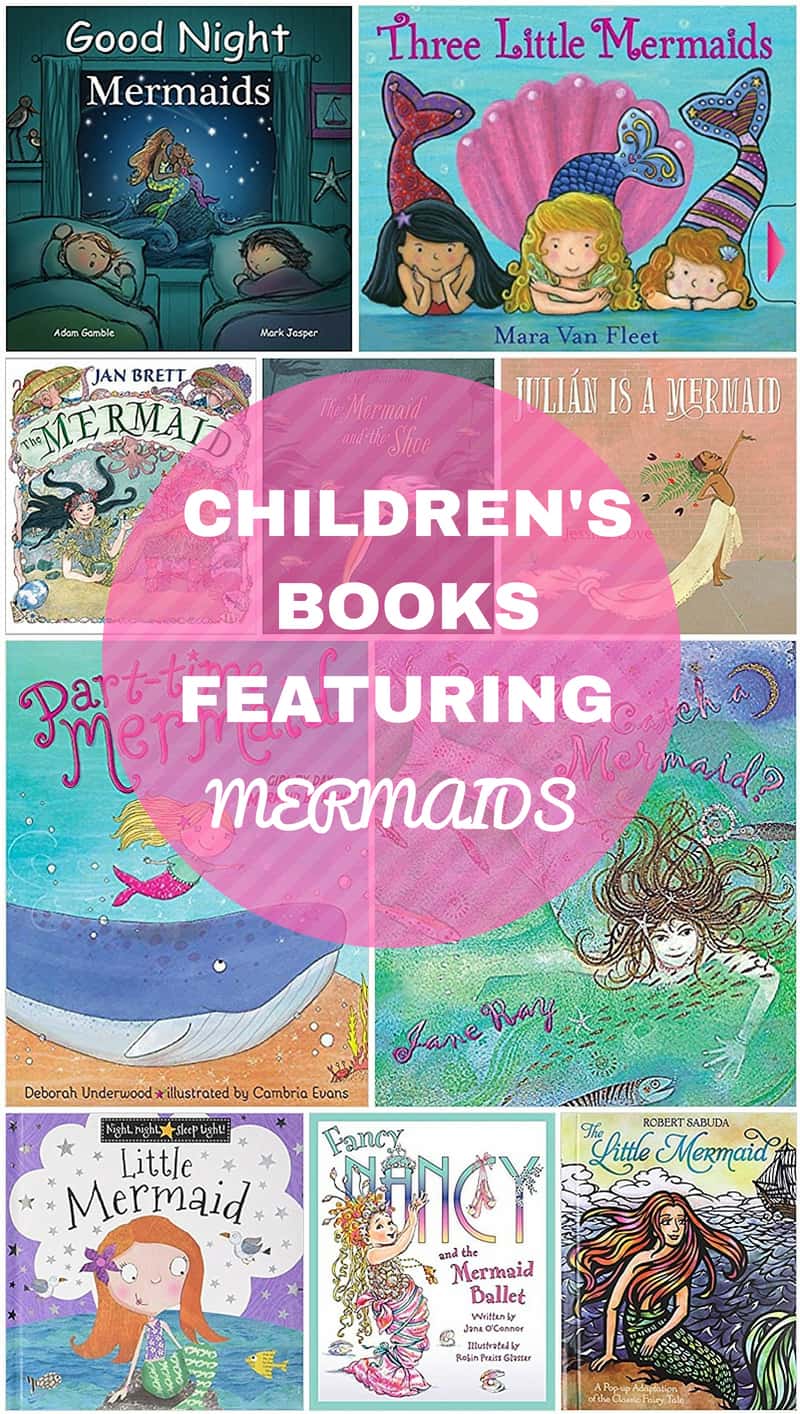 1. Can You Catch a Mermaid? by Jane Ray
Enjoy this story of how a little girl named Eliza forged a friendship with a mermaid in this book for PreK-1st graders.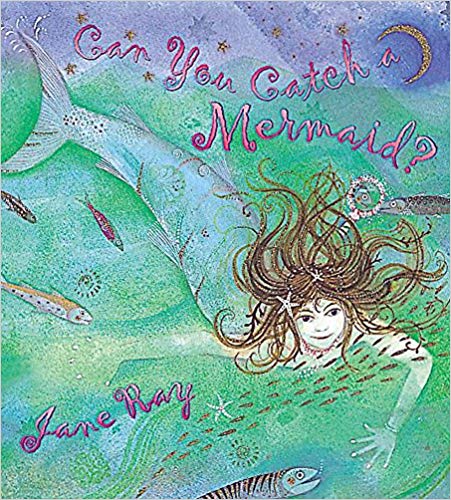 2. The Mermaid by Jan Brett
This retelling of Goldilocks and the Three Bears with an underwater, mermaid slant is fun for beginning readers and as a read aloud.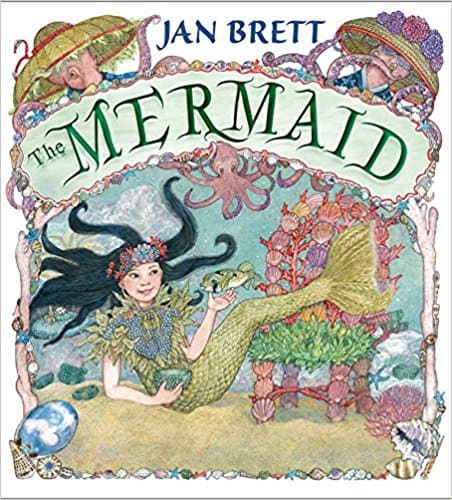 3. The Mermaid and the Shoe by K.G. Campbell
King Neptune's mermaid daughter, Minnow, is different from her sisters. This is the beautifully illustrated story of how she found her own purpose.
4. Part-time Mermaid by Deborah Underwood and illustrator Cambria Evans
This girl by day, mermaid by night story is also one of acceptance and kindness.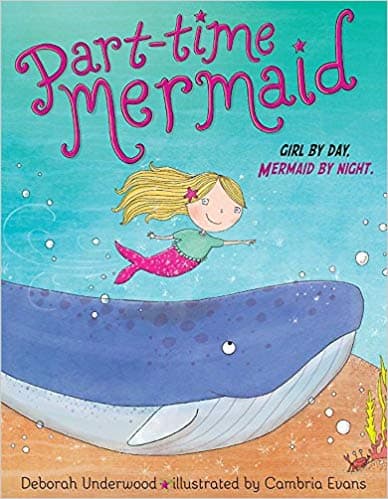 5. Fancy Nancy and the Mermaid Ballet by Jane O'Connor and illustrator Robin Preiss Glasser
The Fancy Nancy series teaches new vocabulary in an accessible, fun way, and this story of dancing mermaids is no exception!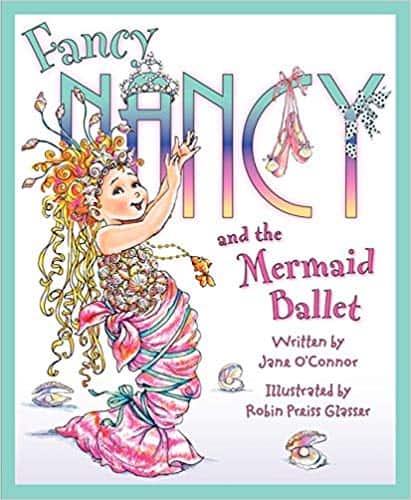 6. Good Night Mermaids by Adam Gamble and Mark Jasper and illustrator Suwin Chan
This sweet board book is the perfect sea life-themed book to read your kids to sleep.
7. Three Little Mermaids by Mara Van Fleet
This texturized book gives kids an interactive counting experience complete with colorful mermaids.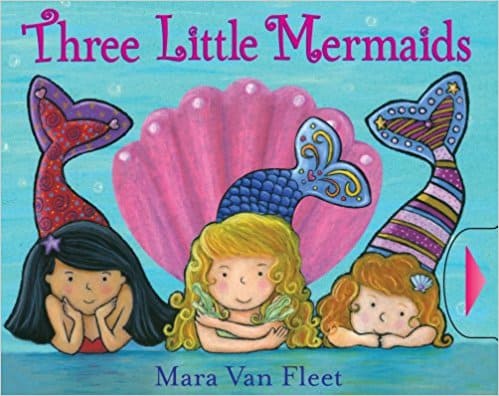 8. Julian is a Mermaid by Jessica Love
This book about a boy who wants to be a mermaid celebrates inclusivity and acceptance.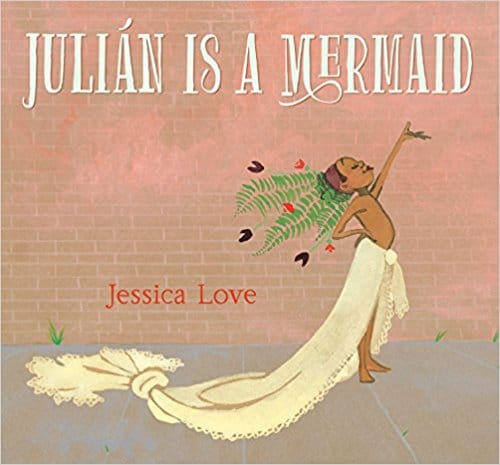 9. Little Mermaid (Night Night Sleep Tight) by Make Believe Ideas and illustrator Clare Fennell
This retelling of the popular folk story is great for a read aloud or beginning readers.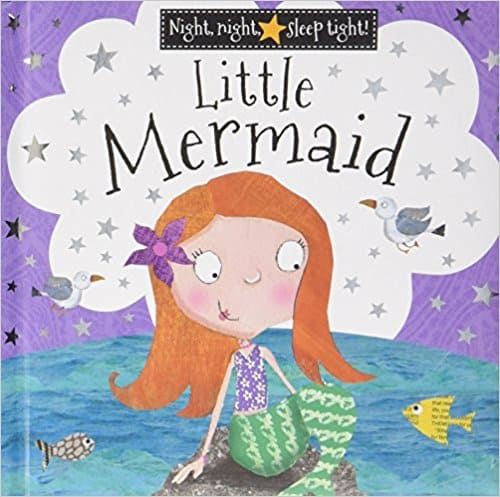 10. The Little Mermaid (Pop-Up Classics) by Robert Sabuda
Emerging readers will love the beautiful pop-up illustrations in this fairy tale classic.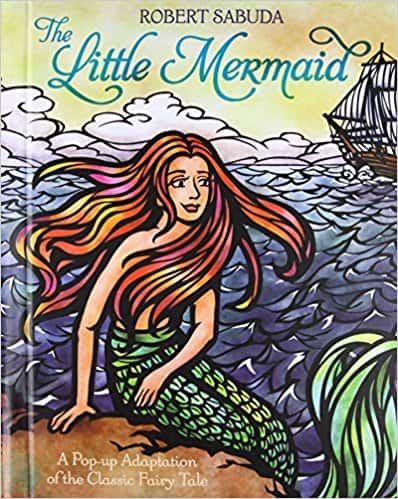 These fun, engaging 10 children's books featuring mermaids will be new favorites on your children's bookshelves! What are your favorite mermaid books for kids?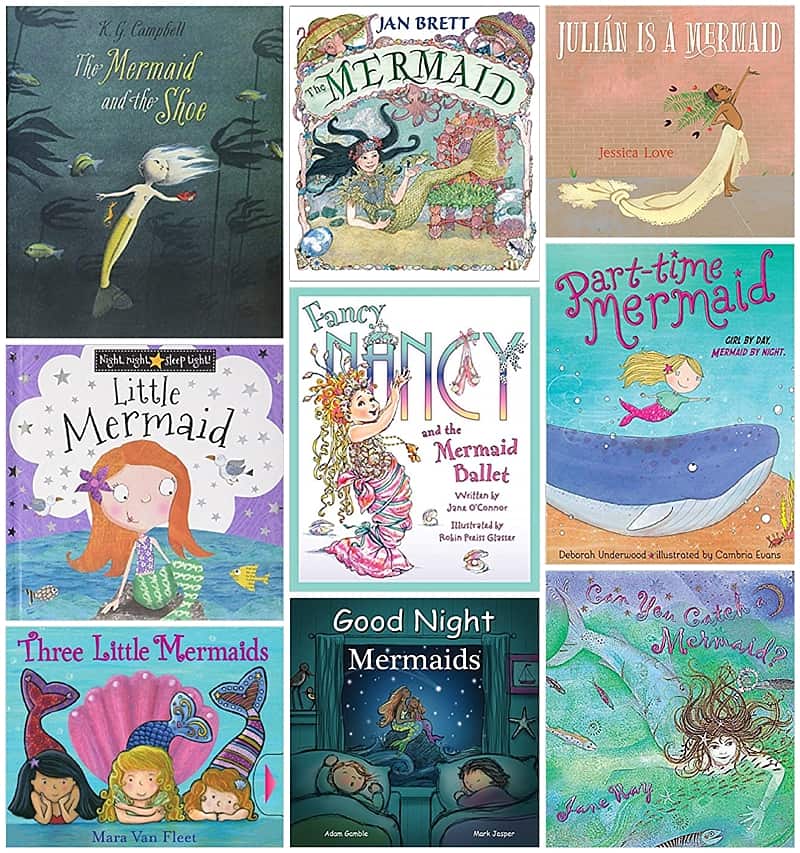 ---
Disclosure: Some of the links in the post above are "affiliate links." This means if you click on the link and purchase the item, we will receive a small affiliate commission. Regardless, we give our promise that we only recommend products or services we would use personally and believe will add values to our readers.