Summer's in full bloom which only means one thing – tons of outdoor play for the kids! You don't have to venture far to have fun in the sun. These inspiring and creative backyard play spaces offer kids lots of imaginative play for reading, arts, crafts, kitchen and music play. Consider these your outdoor classroom for summer time exploring and play.
What are your favorite ways to play outside with the kids?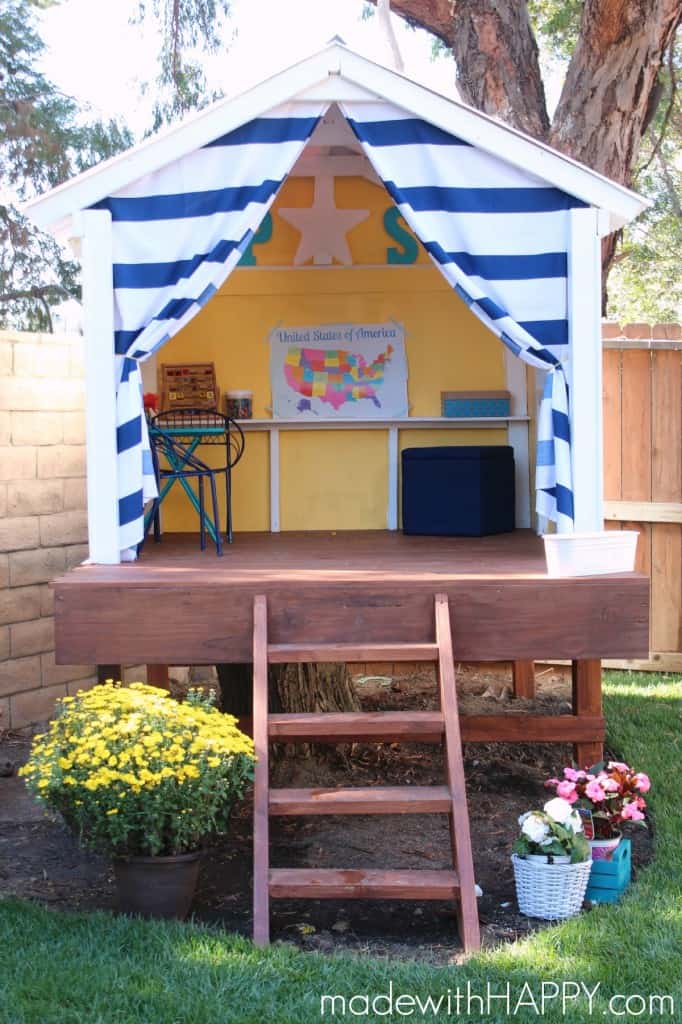 Outdoor Tree House (via Made With Happy)
A tree house is a wonderful cozy space for kids to lounge, play hide and seek and read. This is such a happy and bright example of one we love.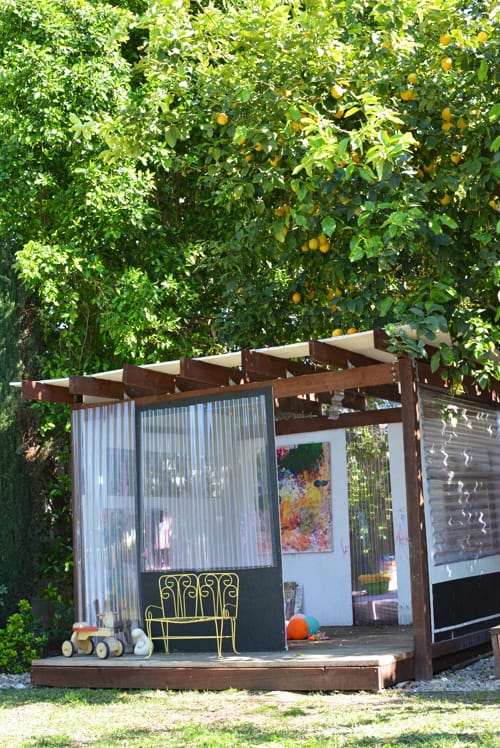 Art Playhouse (via Meri Cherry)
Bring all your art supplies outdoors and let the kids go wild with messy art play galore. Hose them down when you're done for easy clean up. I just love how inviting this art space for inspiring creativity.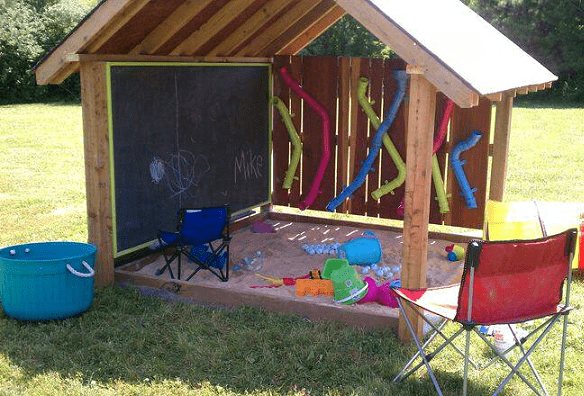 Backyard Playhouse (via Crafty Morning)
This backyard play house has it all with sandbox, water tubes and an a chalkboard for art!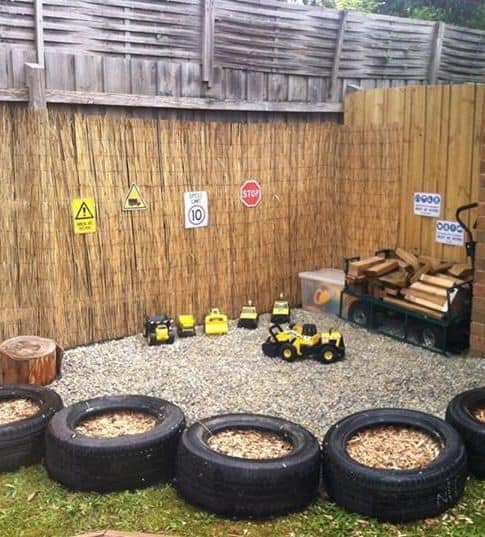 Construction Outdoor Zone (via Let the Children Play)
Set up a construction zone and bring all your trucks and wheels outside to shovel, dig and and pile on the fun.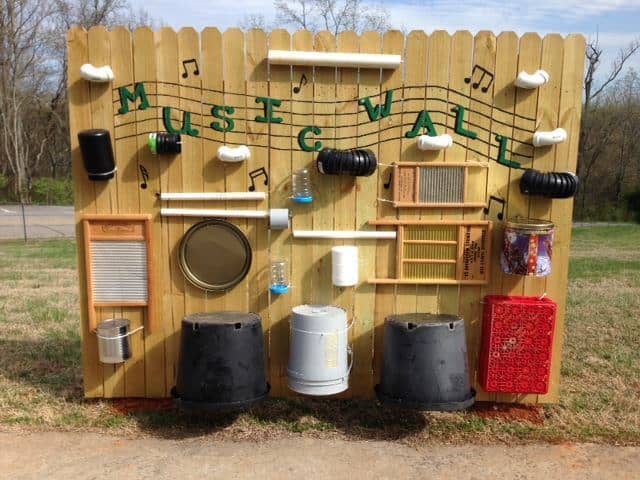 Music Wall (via Coupons.com)
Encourage kids' love of music with this inventive outdoor music wall made of various home items and recyclables.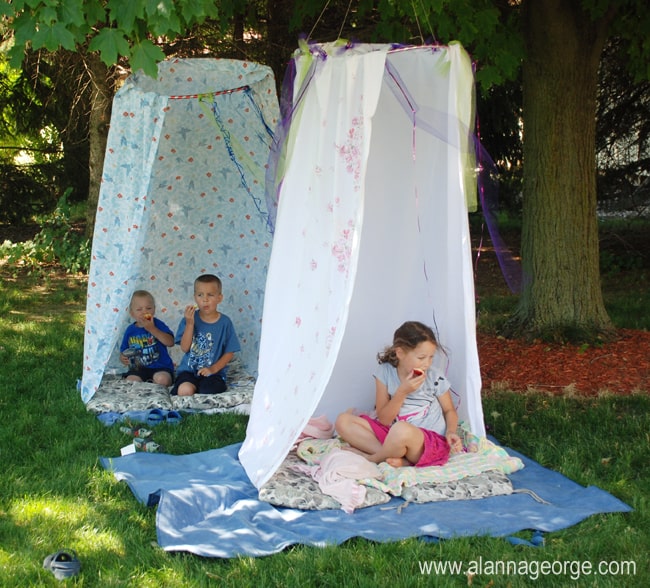 Hula Hoop Tents (via Alanna George)
Set up these easy play tents – perfect for catching up on summer reading – with hula hoops!
Sandbox on Wheels (via Apartment Therapy)
Great for small or urban dwellings without large backyards, this sandbox on wheels can be moved in tucked in any corner of the home.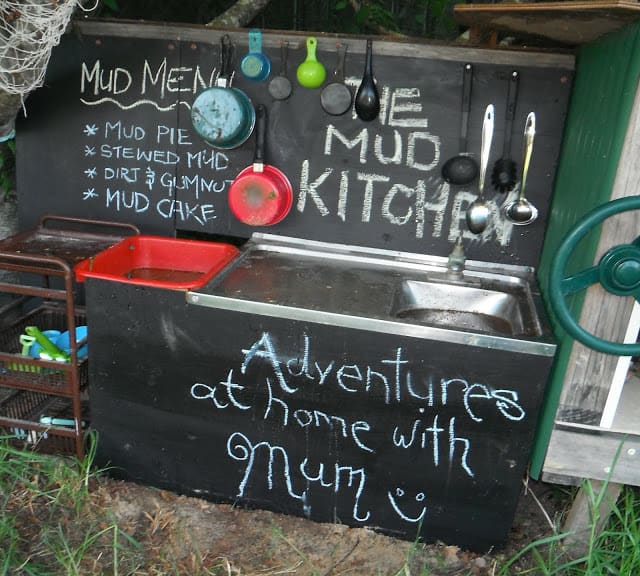 Outdoor Mud Kitchen (via Adventures at Home with Mum)
Make mud pies outside with this fun set up that lets the kids get as messy as they want in the kitchen!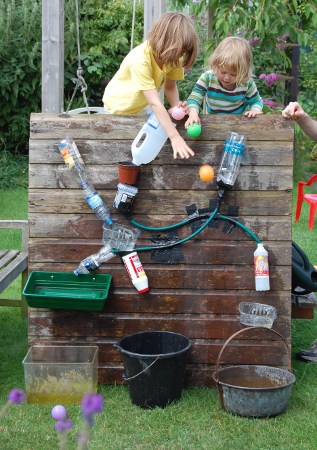 Backyard Water Wall (via Playing by the Book)
Summertime gets hot so you'll want to cool off often with this clever water wall contraption.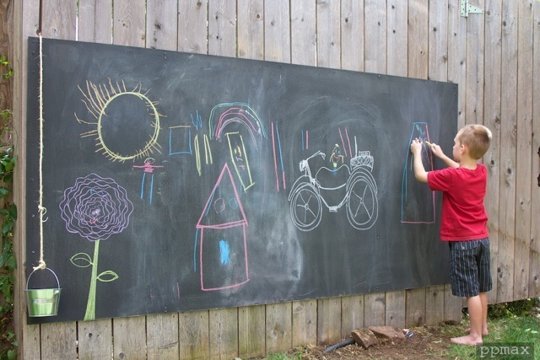 Outdoor Chalkboard (via Apartment Therapy)
Take the art lessons outside by setting up a huge blank chalkboard to inspire doodles and drawings.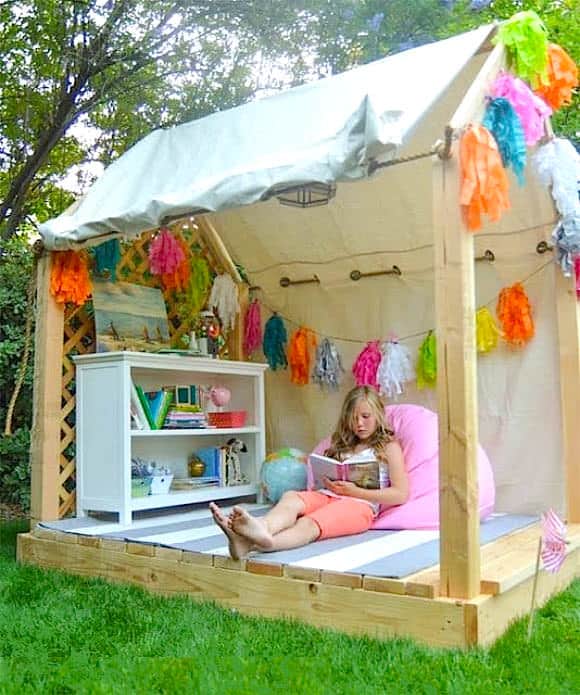 Outside Playhouse Tent (via Handmade Charlotte)
Keep cool in your own magical playhouse outdoors with comfy pillows and bedding. Perfect for play or reading.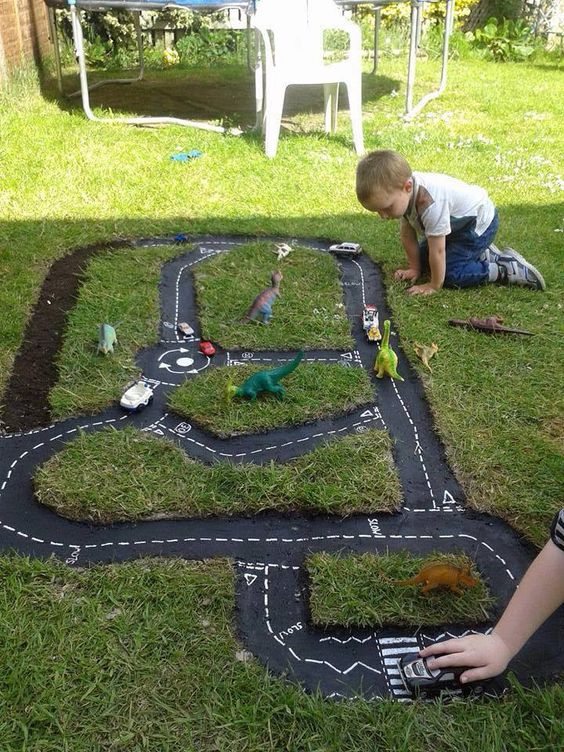 Outdoors Race Car Track (via The Whoot)
Set up a fun racing track right on your lawn with this amazing idea for encouraging outdoor play.
Want more summer ideas? Check out these fun summer games for kids and outdoor water play ideas.